Love learning about celebrity skincare routines? Then you'll love our new Celebrity Routine Reveal, and to start off this new content we are featuring skincare enthusiast taking the internet by storm- Hyram Yarbro (skincarebyhyram)! We'll take a look at his "Go to Bed with Me" routine made with Harpers Bazaar and give our Picky analysis! So keep on reading to get some insight on Hyram's skincare routine.
Hyram's Skincare Routine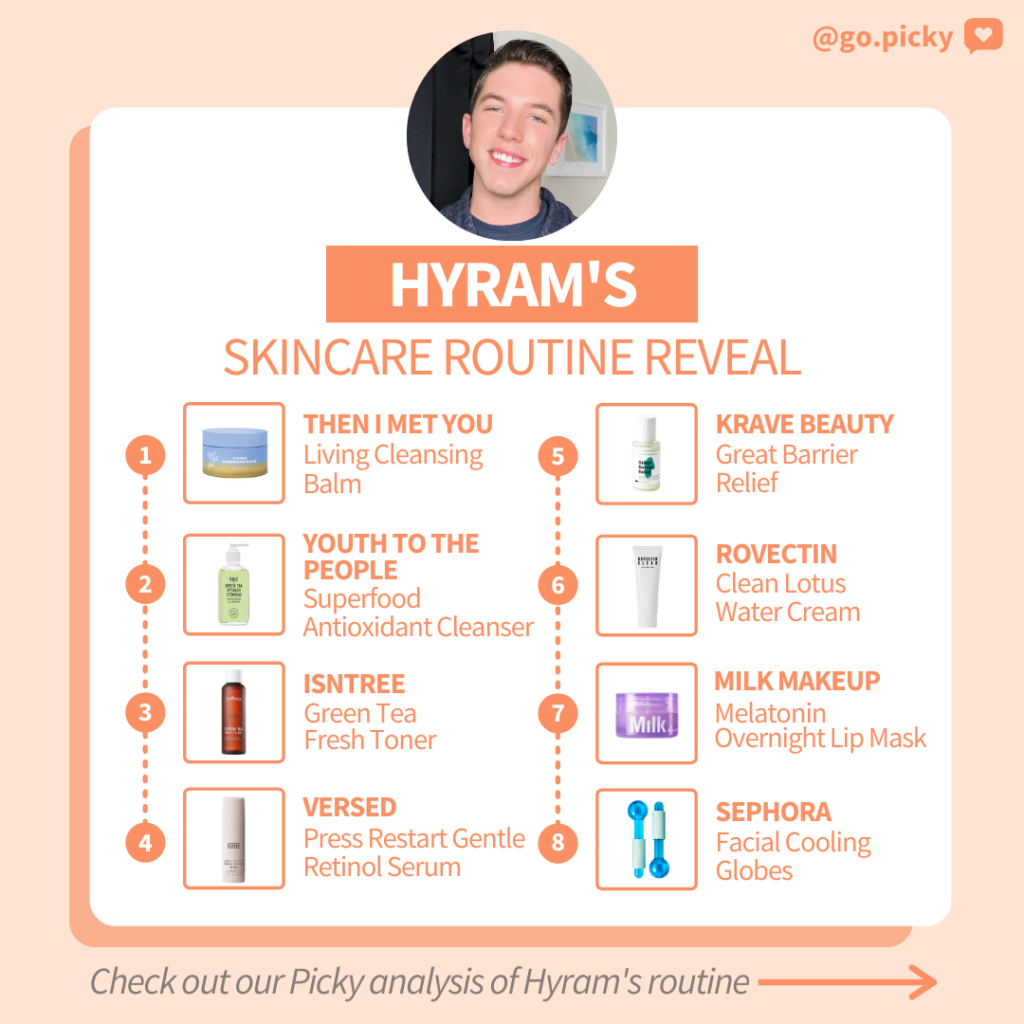 Here's a quick snapshot of Hyram's skincare routine. An 8-step, all-inclusive highlight of some stellar products and ingredients. Let's take a deeper look at the products, one-by-one!
Product Highlight
Then I Met You – Living Cleansing Balm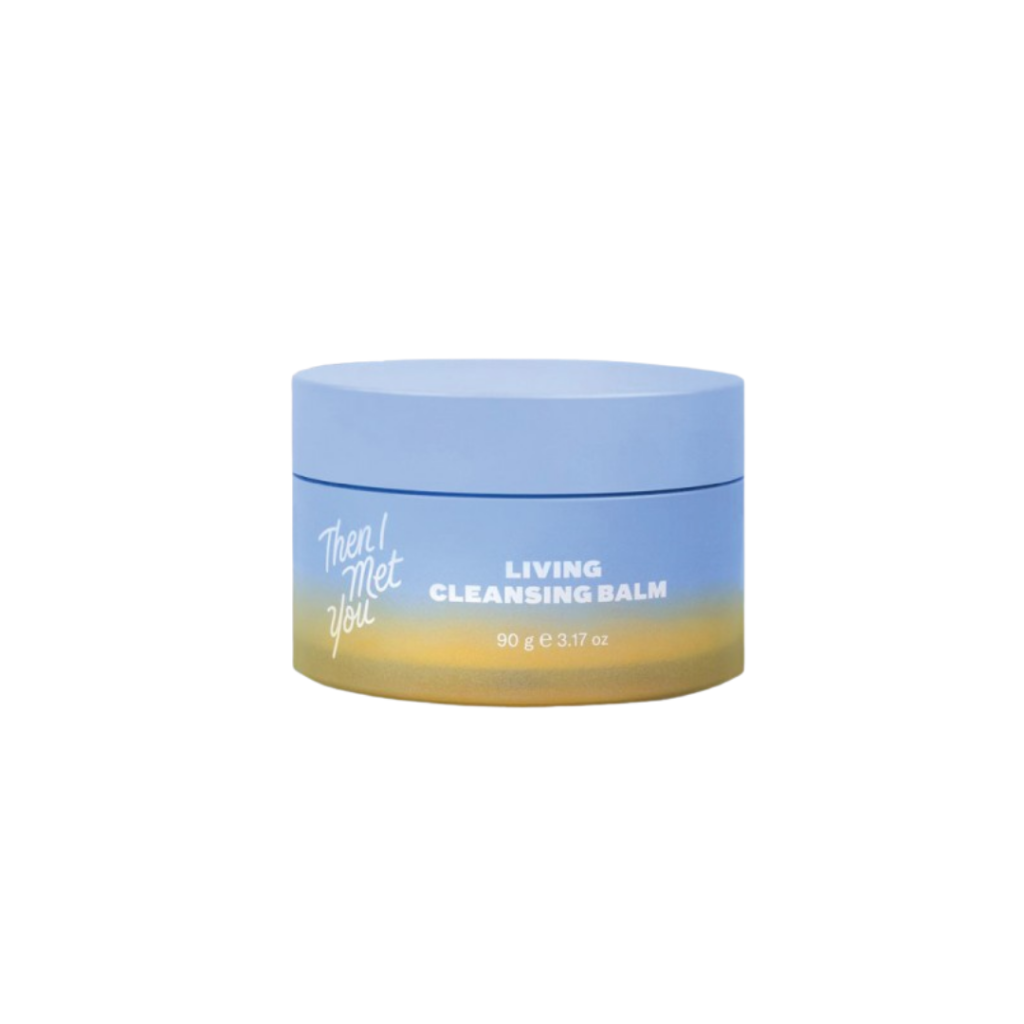 The Living Cleansing Balm from Then I Met You is the first step in Hyram's skincare routine! This cleansing balm is great for double cleansing, containing rich oils and vitamins to not only melt away dirt and impurities from your day but also add essential nutrients (antioxidants, fatty acids, vitamin E) to your skin!
Youth To The People – Superfood Antioxidant Cleanser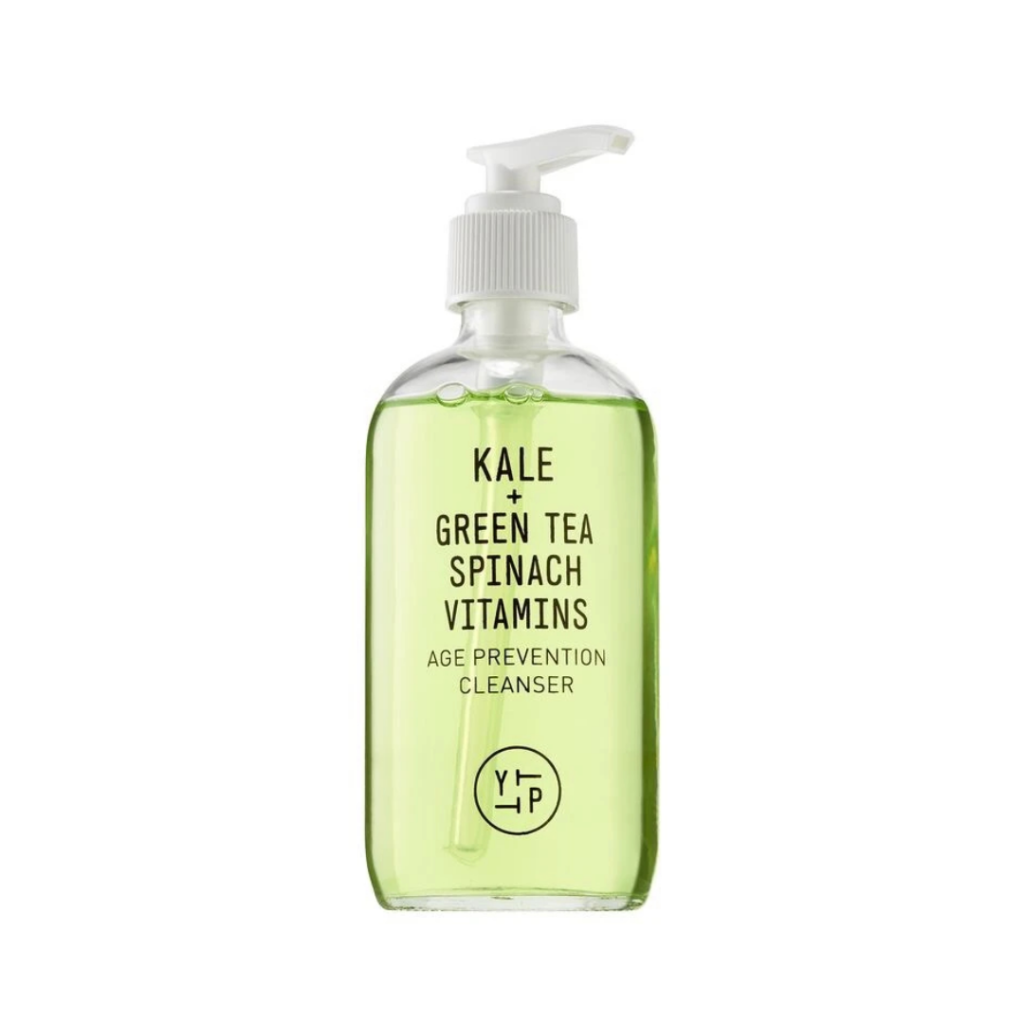 The Superfood Antioxidant Cleanser from Youth To The People is the next step in Hyram's double cleansing routine. The name does not lie! This cleanser contains superfoods such as kale, spinach, green tea and vitamins C, E and K! This cleanser has amazing soothing and anit-inflammatory properties to reduce redness and calm the skin.
Isntree – Green Tea Fresh Toner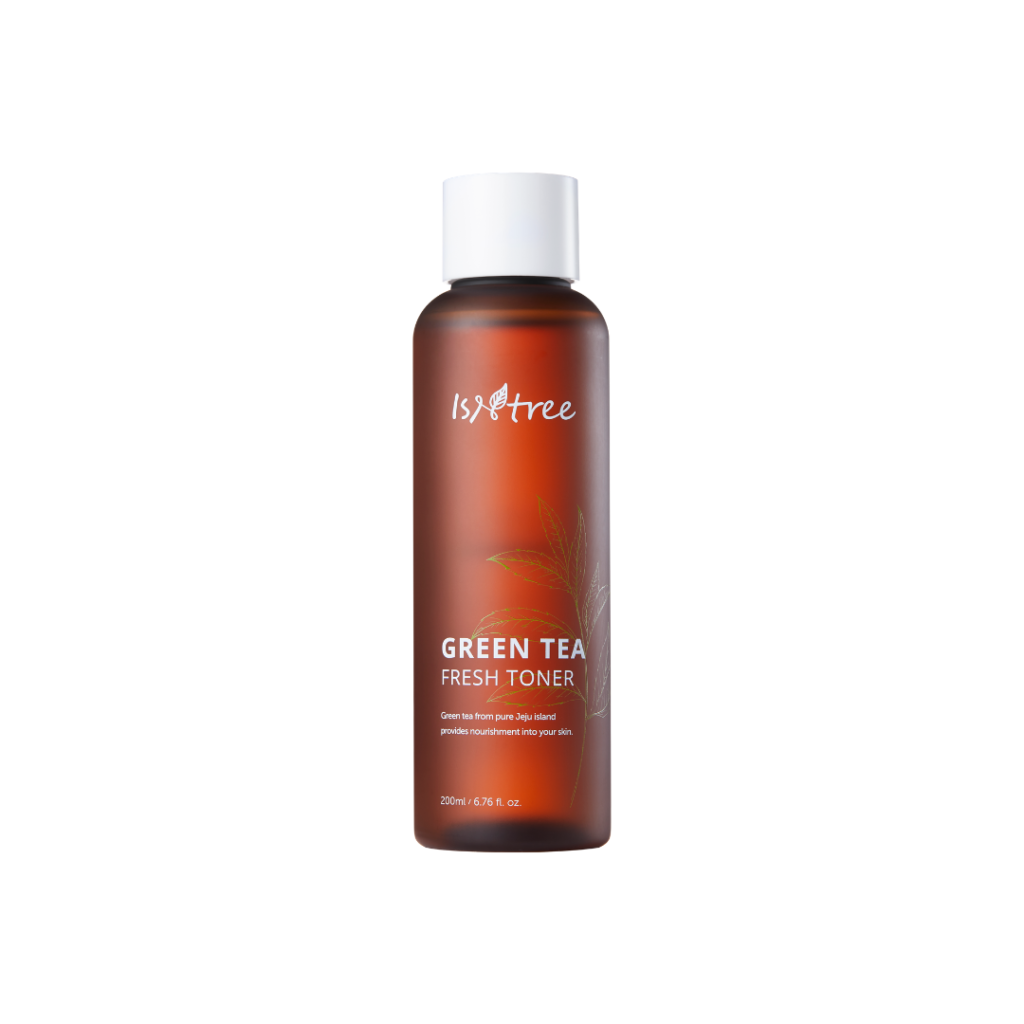 Isntree's Green Tea Fresh Toner contains 80% green tea extract from Jeju island, South Korea. Great for soothing irritated skin! Also has evening primrose extract, hyaluronic acid and blueberry extract to refresh and hydrate skin. A nice soothing follow up to a gentle double cleansing step.
Don't forget! There's an Isntree Giveaway including the Green Tea Fresh Toner (until Dec 15, 2020). Try this toner out and see for yourself why Hyram includes it in his routine!
Versed – Press Restart Gentle Retinol Serum
Press Restart Gentle Retinol Serum from Versed gives that anti-aging goodness of retinol, but without the irritation. Formulated to fit sensitive skin and help with fine lines and wrinkles through retinol and plant-based alternatives, like bakuchiol and arophira.
Do keep in mind, this is Hyram's night time routine, for the day time you should ALWAYS wear sunscreen. Especially if you're using any product containing retinol.
Krave Beauty – Great Barrier Relief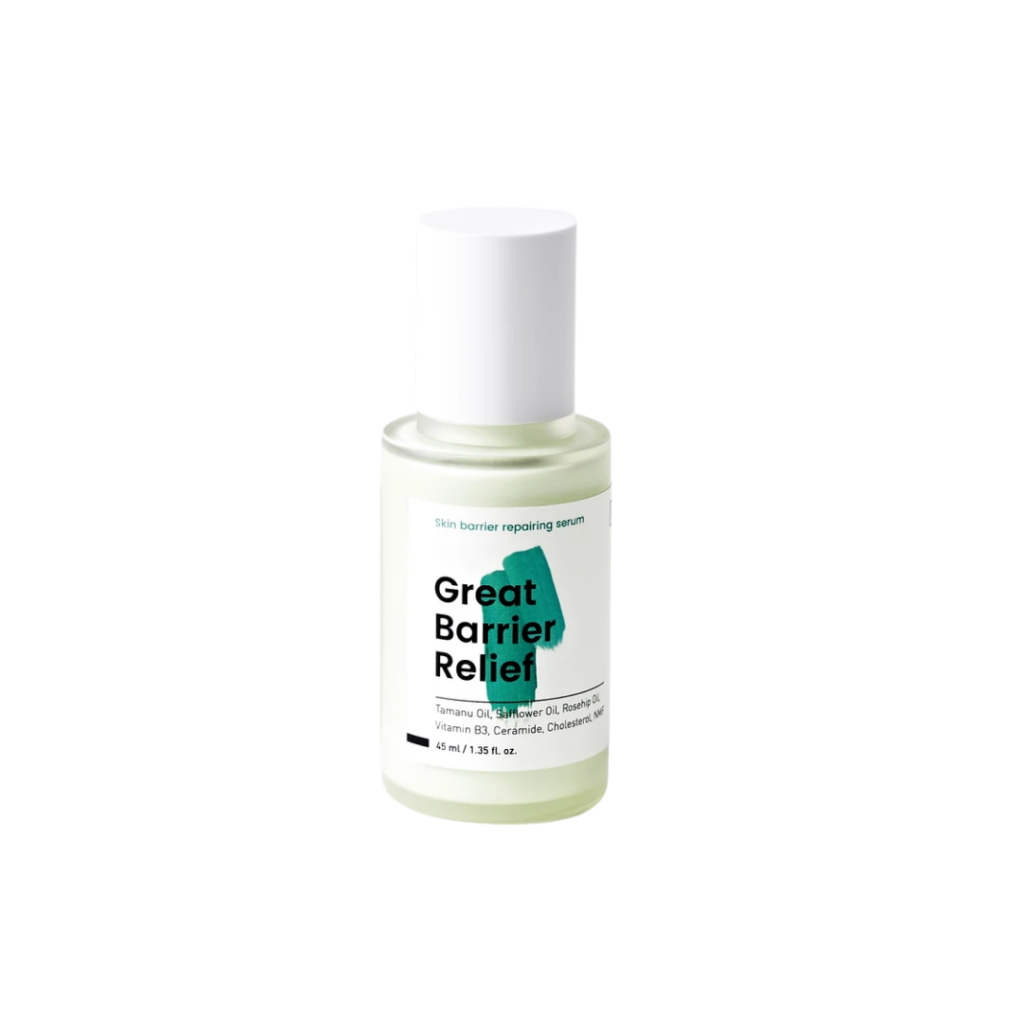 Great Barrier Relief from Krave Beauty is a holy grail for many skincare enthusiasts! Full of soothing ingredients like safflower oil, rosehip oil and tamanu oil which nourish dry and sensitive skin without giving it a greasy feeling. Also include niacinamide, ceramide and squalane, power house ingredients for restoring the skin barrier and bringing an overall healthier glow to your skin!
Rovectin – Clean Lotus Water Cream
Next up is the oh-so-crucial moisturizing step! Hyram's routine uses the Clean Lotus Water Cream from Rovectin. Like the rest of Hyram's skincare routine, this cleanser contains a gentle formula full of lotus water and NMF to moisturize and lock in hydration! A suitable last step for your skincare routine.
Milk Makeup – Melatonin Overnight Lip Mask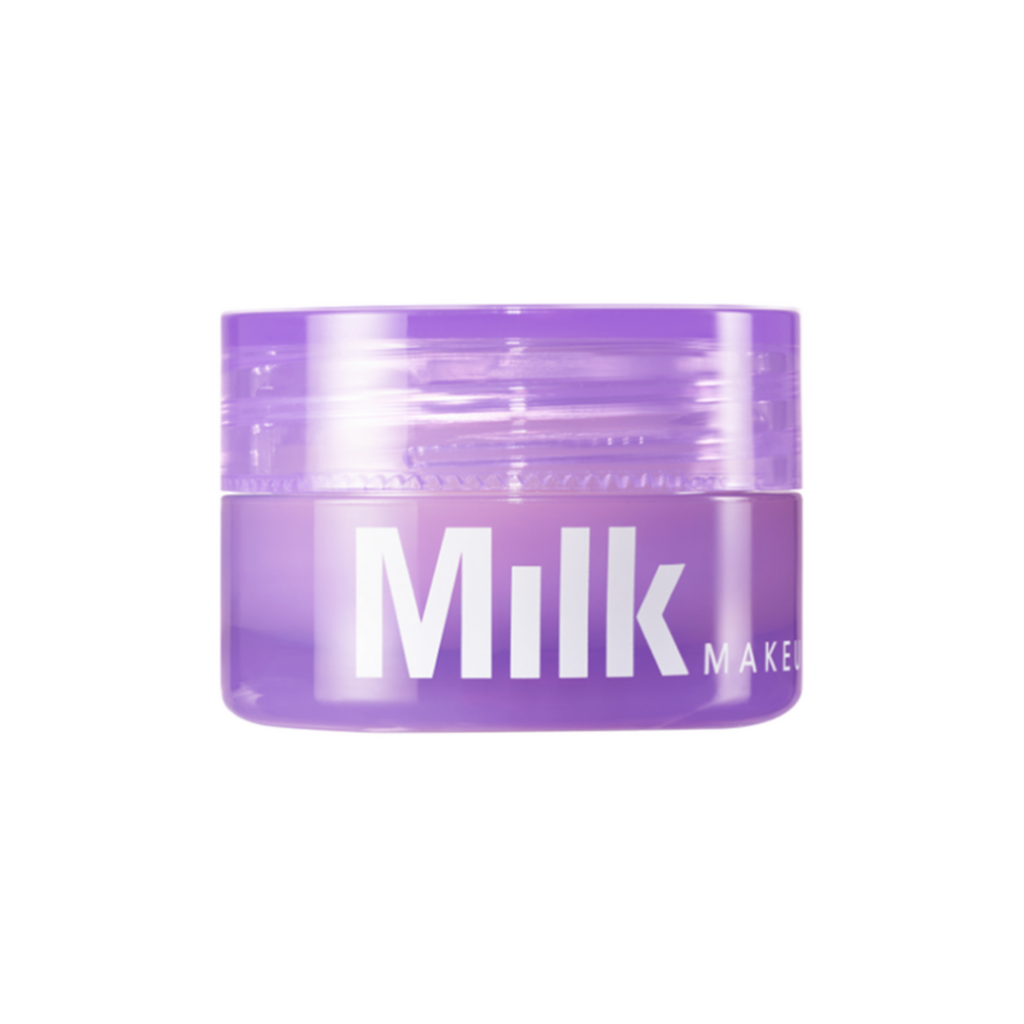 Don't deny those lips! Hyram's skincare routine includes a lip care step with Milk Makeup's Melatonin Overnight Lip Mask. This lip mask contains a variety of berry extract (acai, blackberry, goji and more) along with hyaluronic acid to make your lips more healthy, plump and lovely when you wake up!
Sephora – Facial Cooling Globes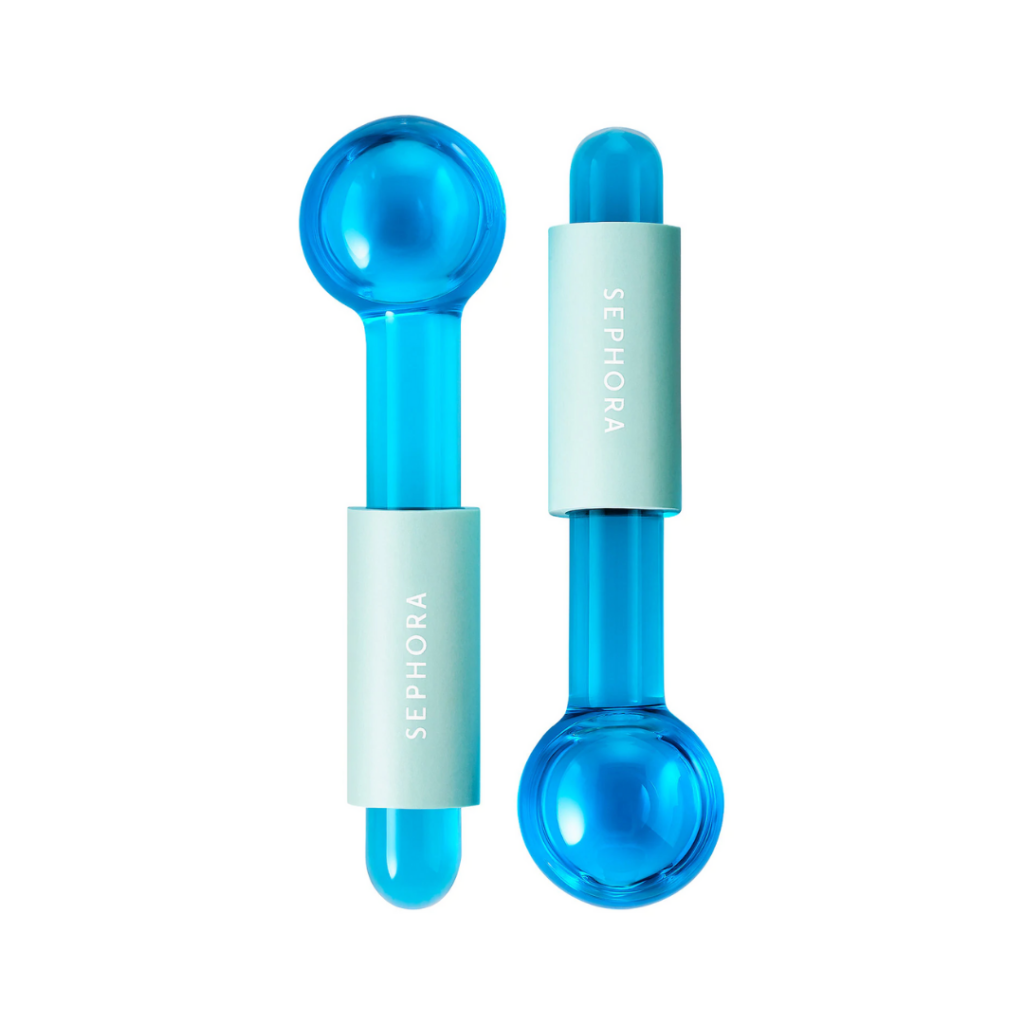 The Facial Cooling Globes from Sephora are definitely not a necessity for skincare, but they add an extra bit of luxury to your routine. Giving your face a nice gentle massage and cooling effect to help calm any redness. A fun last step for your night time routine!
Hyram's Skincare: Picky Routine Analysis
What we can say for certain is that Hyram's skincare routine covers all the bases! Even taking care of those often neglected pieces of skin, AKA the lips! Some highlights from his routine:
Double Cleansing: Not a mandatory step, but definitely a great way to get a deeper clean. Especially if you're wearing makeup or applied sunscreen.
Lip TLC: Giving some attention to the lips is a great way to keep them soft and plump!
Seals the Moisture: His routine includes retinol, which can be quite drying, but he locks in moisture with a great moisturizer. Never forget this step because it's crucial!
Overall, Hyram's skincare routine is great for anyone with sensitive skin since it includes a lot of hydrating yet soothing ingredients.
Make Your Routine on Picky
Want to make a routine like this? Head to the Picky app and build your routine now! Compare products with our new Product Comparison feature and create a skincare routine that works for you. Need help getting started? Click here to go back to our Picky Blog for more skincare science content or here for our Instagram!