We interviewed the Isntree team to reveal their secrets to K-Beauty success. They reveal what it's like working for a K-Beauty company and we're obsessed! Read more to find out why Isntree believes that trends aren't important, and the secrets behind their viral Onion skincare line!
Introducing the Isntree Team
Editor's Note: This is a summarized version of the interview between Picky and SKIN1004 – the dialogue here is not word-for-word. To hear and see the entire interview, please watch the video above.
PICKY: This is Karol and Sarah from Team Picky! Today we've brought to you the Isntree team!
Iris (ISNTREE): I'm the marketing manager of Isntree. I'm a part of this big change and rebranding going on at Isntree right now.
Lucy (ISNTREE): I'm the open market manager. I manage selling on Amazon and Shopee.
PICKY: So, actually when I first heard of Isntree, I didn't know what the name stood for. What does it stand for?
ISNTREE: "Is" stands for "island," "n" stands for "nature," and "tree" is just "tree." We are very into nature and the environment.
Why Did You Pick Isntree?
PICKY: What got you into the skincare industry and Isntree?
Iris (ISNTREE): I was working in a marketing agency for plastic surgery and dermatology. In that time, I became a member of a project for a serum, and I started to gain interest in skincare. At that moment, I got a job offer from Isntree. I knew that Isntree is a brand that is close to clean beauty and the bigger values (that I align with), so I prepared really hard for the interview and now I'm here!
PICKY: Congratulations! What about you, Lucy?
Lucy (ISNTREE): Well, I studied Spanish in university, so when I graduated, I wanted to use Spanish for my job. At that time I didn't have a lot of interest in skincare or makeup. I got a job for a company that sold K-Beauty products to other countries, so I started to gain interest in skincare. After I quit that job, I saw that Isntree was looking for a person who can manage selling on Amazon, so I thought "Oh, it would be fun." And here I am!
Working at Isntree, Famous For Onion Skincare Line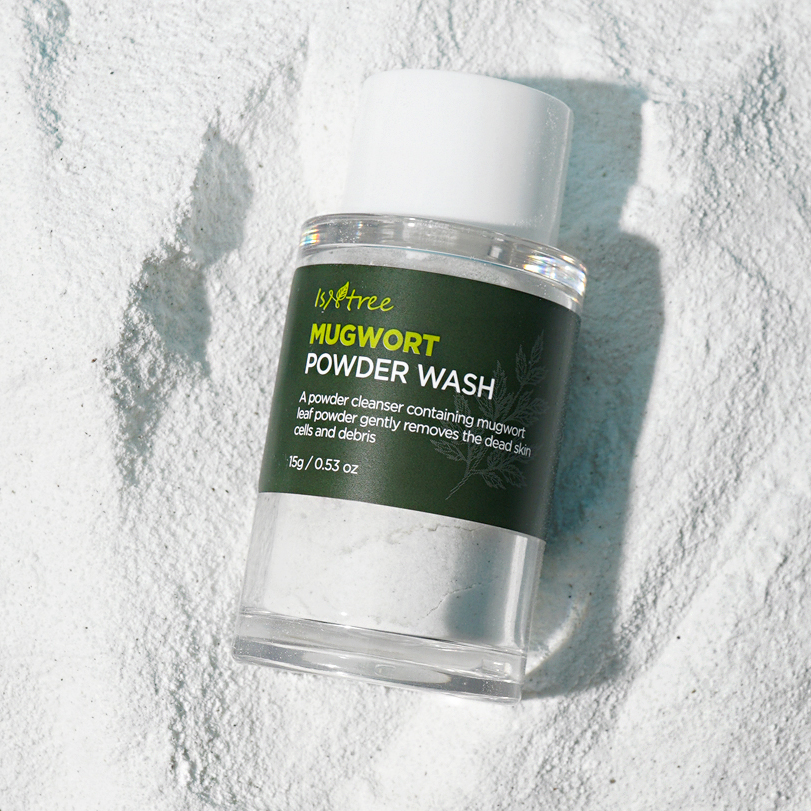 PICKY: Do you guys have any fun facts about working at ISNTREE?
ISNTREE: I was surprised that everyone is so positive. And even though this kind of filming [this is a YouTube video] is not familiar for me, but because other members are really into filming and talking on camera, I became really comfortable talking in front of people (and the camera) as well.
PICKY: So were there any difficulties or challenges you faced last year?
Iris (ISNTREE): As a marketer, I found that it is difficult to have overseas collaborations because of the shipping issue. I feel so sorry for the overseas influencers and customers that I couldn't give more chances to, especially our Indian customers. All the packages we sent were either sent back to us or missing somewhere.
Lucy (ISNTREE): Many people asked me, "Is there a decrease in sales on Amazon or other websites?" But actually it has increased a lot because people start to focus on their skincare because we have more time to stay inside [due to COVID-19]. The team that manages selling in Korea had a hard time because it was really hard to have offline events. It was more difficult for them, not us.
Developing New Products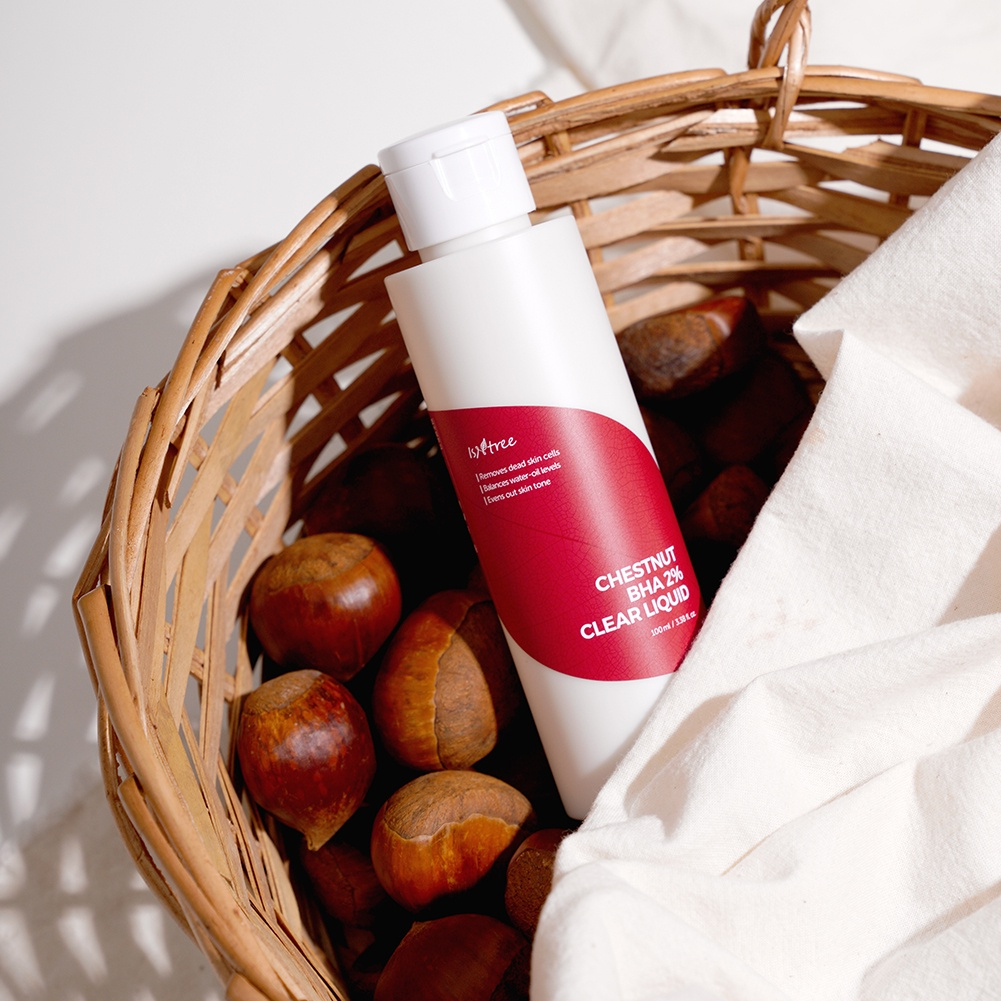 PICKY: What's the process to create a new product in Isntree? How do you guys get to choose the best ingredients? How do you know "This is the one"?
Lucy (ISNTREE): Well, actually we usually conduct customer surveys, where we can see ingredients Isntreeans commonly request. For example, we have a BHA toner but now we also have the BHA 2% clear liquid because Isntreeans wanted us to include more BHA percentage in our products. Communication is really important to us to create a product. There are many customers who have acne-prone skin type who wanted to exfoliate and soothe their skin at the same time, so we created the Mugwort Powder Wash.
PICKY: Do you guys plan products around trends?
ISNTREE: In my opinion, trends are not very important. The most important thing is that we create products that are effective and safe. We find the ingredients from around us that are good for our bodies. You know "Dongui Bogam"? It's an old Korean medical book with familiar ingredients and their effects listed. The reason why we chose onion [for Isntree's Onion Newpair line] is because we knew that onion contains ingredients that can heal acne scars. However, onion may give the impression that it smells bad, so we created an onion line without fragrance. We chose purple for the packaging because we used red onion in the products.
Best Sellers (Not Just Onion Skincare)
PICKY: So what do you think is the best seller amongst all Isntree products?
ISNTREE: Our best sellers are different in Korea and outside of Korea. In Korea, our best sellers are the Hyaluronic Acid toner and Mugwort Powder Wash. Overseas, the best sellers are the Hyaluronic Acid Sun Gel and the Green Tea Toner.
Sarah (PICKY): I use both of those! I'm only proving the demographic correct.
ISNTREE: Yes, you're the best seller!
PICKY: Which ones are your favorites?
Iris (ISNTREE): I love Green Tea Fresh toner as well. It's very refreshing; it hydrates my skin a lot. Among our new products, I really love the Onion Gel Cream. Other products in Isntree are geared toward oilier skin types, the Onion Gel Cream is really great for dry skin.
Lucy (ISNTREE): Mine is the Mugwort Ampoule and the Mugwort Cream. I was working and I saw on a review, that said "When I mix the Mugwort ampoule and cream together, it works the best." And, at the time I had maskne [acne from wearing face masks], so I tried this combination, and the next day my maskne was all gone.
Our Ingredients (Onion Skincare, Anyone?)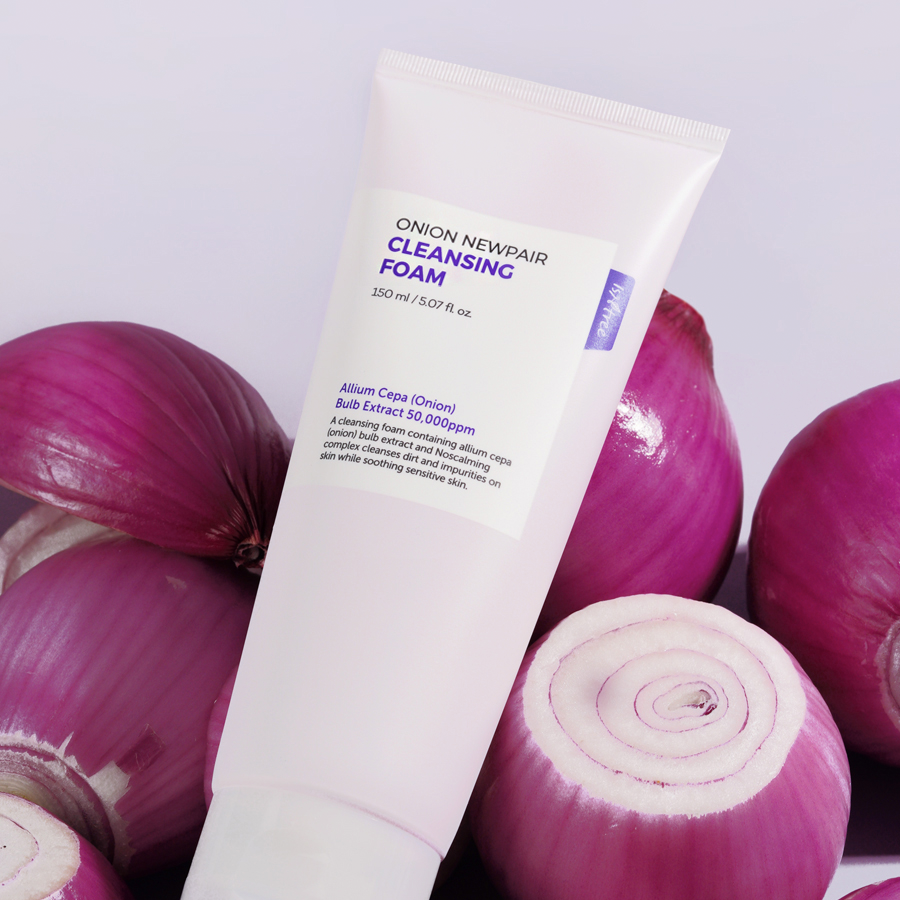 PICKY: So, let's talk a little bit more about the ingredients that you guys use. Your first line uses a lot of green tea. How did you come up with green tea?
ISNTREE: So, the product loved by Isntreeans the most is our Green Tea Fresh Toner. It contains "Anti Sebum P," which is a component that controls sebum secretion. It has been loved by many Isntreeans that have oily skin. I look like I'm doing an advertisement, but I really do love it. It has a very light texture and absorbs into the skin very well. It's good for people with oily skin but good for people with dry skin too.
ISNTREE: The line that shocked the world was our Onion line.
PICKY: So I'm curious, when you released this, what was the feedback like?
Lucy (ISNTREE): Actually, when I heard that they were going to put onion in it, I was like "Onion?! No! It's going to smell bad!" We were very concerned with the concept, but onion is an ingredient in the "Dongui Bogum," the traditional Korean medical book we mentioned before, which is very well-known throughout Korea. So the line was targeting Korea at first, but luckily customers from many other countries also liked the Onion line.
ISNTREE: I think it has also the surprise factor. Because it's such an unusual ingredient you would think, "Oh, maybe I want to try this."
Looking Forward
PICKY: What are the plans or the focus of Isntree for next year?
ISNTREE: I think that communication will be the first goal for us. As we are not only a skincare brand but we also have some influence on people who are into skincare. So, we are willing to be more responsible and clarify our position in society. From now on, we are going to focus on "Clean" and "Clinic" concepts. That means that we want to clean our Earth and also skin concerns as well. We're going to change the older packaging to make it more easily recyclable.
PICKY: Definitely, that kind goal is very admirable. But it takes time, because you can't just suddenly become zero waste. So, I really admire that you guys are taking steps to become more sustainable.
ISNTREE: This is an entire process, a slow change that we will achieve at some point. We're excited! And also, we are going to participate in some social movements as well (in the future).
Editor's Note: Isntree runs Giveaway Events on the Picky app, as well as campaigns with the Creators campaign, so go check them out if you're interested in free products in exchange for reviews.