Let's talk about bakuchiol, because they're having a moment. More and more brands are highlighting this key ingredient, but why? What properties does this plant-based ingredient have that's so alluring? Let's take a deeper look and see what all the fuss is about!
What Is It?
As we mentioned, it's a plant-based ingredient! It is a chemical compound found in the seeds of native Indian plants, known as babchi, cherry rice flower, and long peppers. The plant, babchi, has been used for centuries in Ayurvedic medicine!
Benefits Of Bakuchiol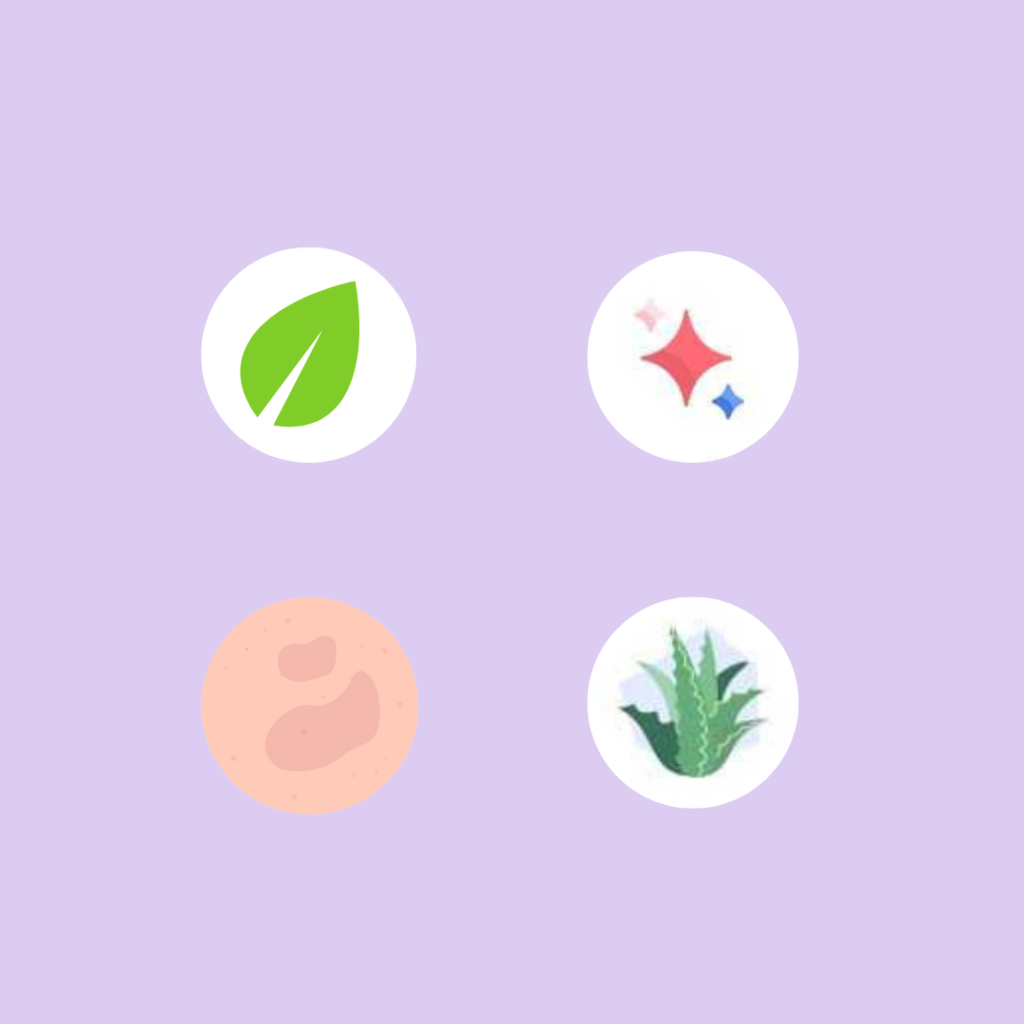 Evidence has shown this plant-based ingredient has great promise as an anti-aging ingredient. Applying a 0.5% concentration for a span of 12 weeks has shown vast improvement to fine lines, wrinkles, and increase in skin elasticity as well as firmness! Other benefits include:
Antioxidant benefits
Fades hyperpigmentation
Helps control acne
Anti-inflammatory properties
A Plant-Based Substitute For Retinol?
Thanks to marketing messages, we commonly think of bakuchiol as the less-sensitizing plant-based substitute for retinol, promising to offer similar benefits to retinol with fewer side effects. This is still being debated, so nothing set in stone until more studies are released!
How Does It Compare?
Structure-wise, bakuchiol holds no resemblance to retinoids. However, they do mirror similar functions! According to a few studies, bakuchiol has been shown to work in the same cellular pathway of retinol. Therefore, it does offer comparable benefits similar to that of retinol!
However, take this finding with a hint of caution. This is because there are limited studies for bakuchiol, especially when compared to the amount of studies for retinol. With that said, if you have more sensitive skin and can't tolerate retinoids (or retinoid derivatives), you may want to give bakuchiol a try. The typical negative side effects from retinoids have yet to reported for bakuchiol!
Bakuchiol During Pregnancy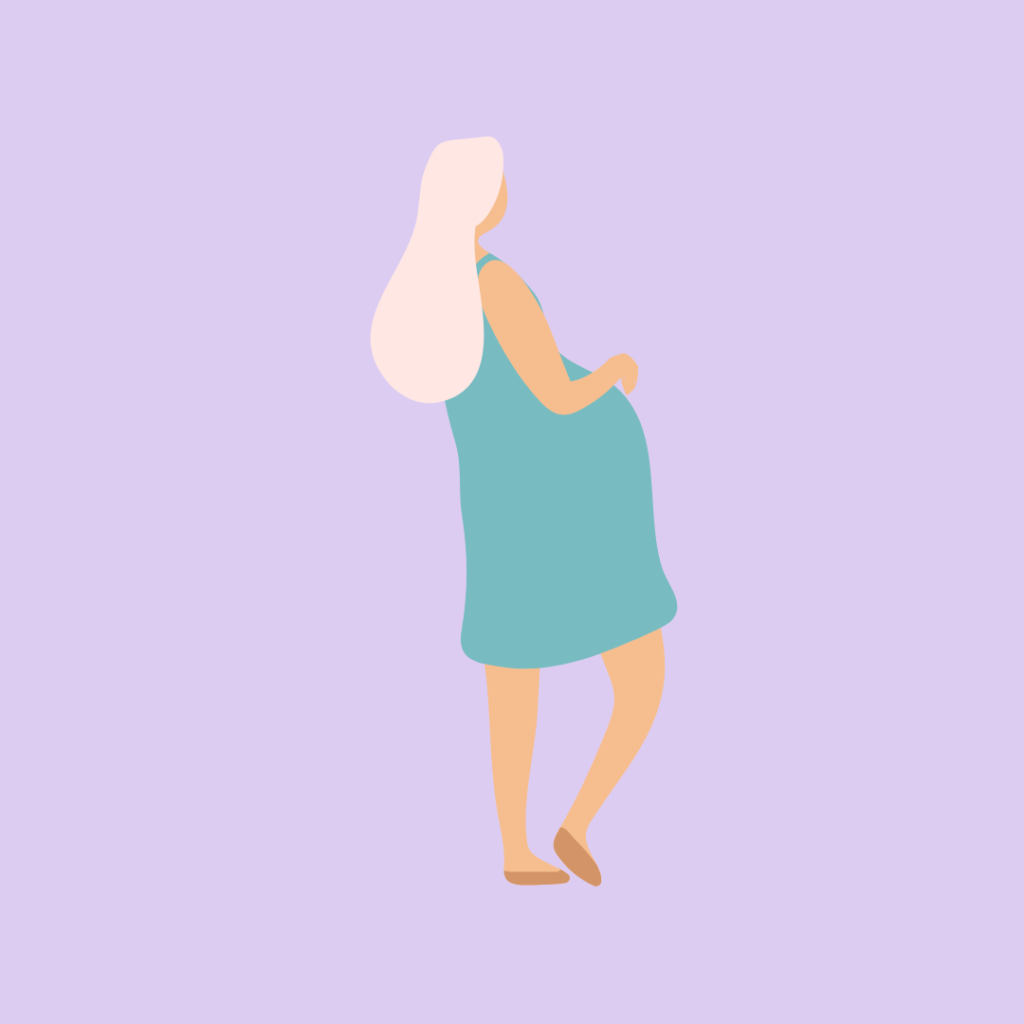 While retinoids should be avoided during pregnancy or breastfeeding, bakuchiol is still a bit unclear. There are some experts that don't see the harm in using it while pregnant or breastfeeding, but others question the safety due to lack of evidence. So we highly suggest consulting with your physician if you're pregnant and/or breastfeeding and wish to incorporate this ingredient into your routine!
How To Use
This anti-aging ingredient is very versatile and can be found in a variety of skincare products, from boosters to serums, oils, and creams. There are no rules for ingredient combinations either! But, like always, make sure to seal everything in with a good moisturizer to lock all the goodness in.
Picky Recommends
Biossance – Squalane + Phyto-Retinol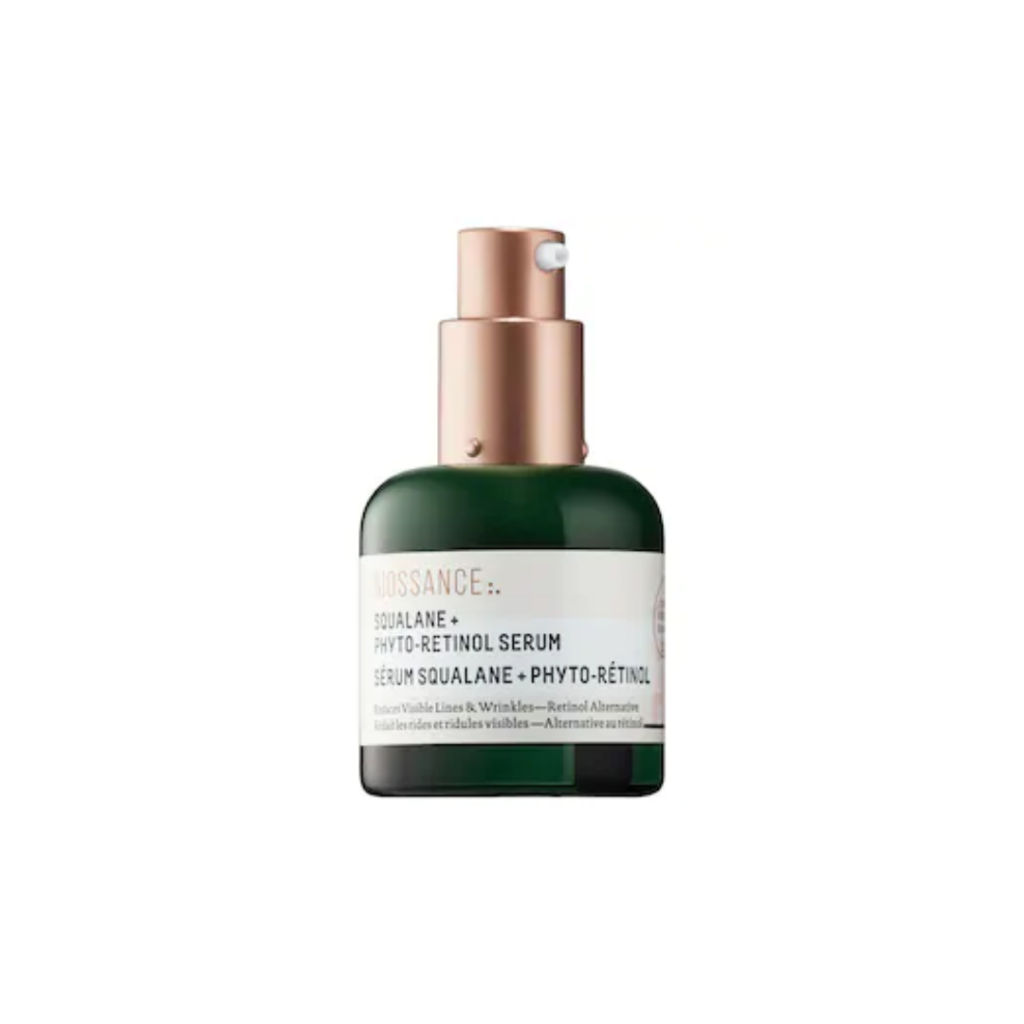 The Squalane + Phyto-Retinol serum from Biossance promotes phyto-retinol, which is a combo of bakuchiol and sodium hyaluronate. This means it encompasses anti-aging concerns in addition to hydration for drier skin types! Niacinamide also makes an appearance here as well. On the overall, this serum is great for brightening, anti-aging, and pore care for all skin types.
Herbivore Botanical – Bakuchiol Retinol Alternative Soothing Serum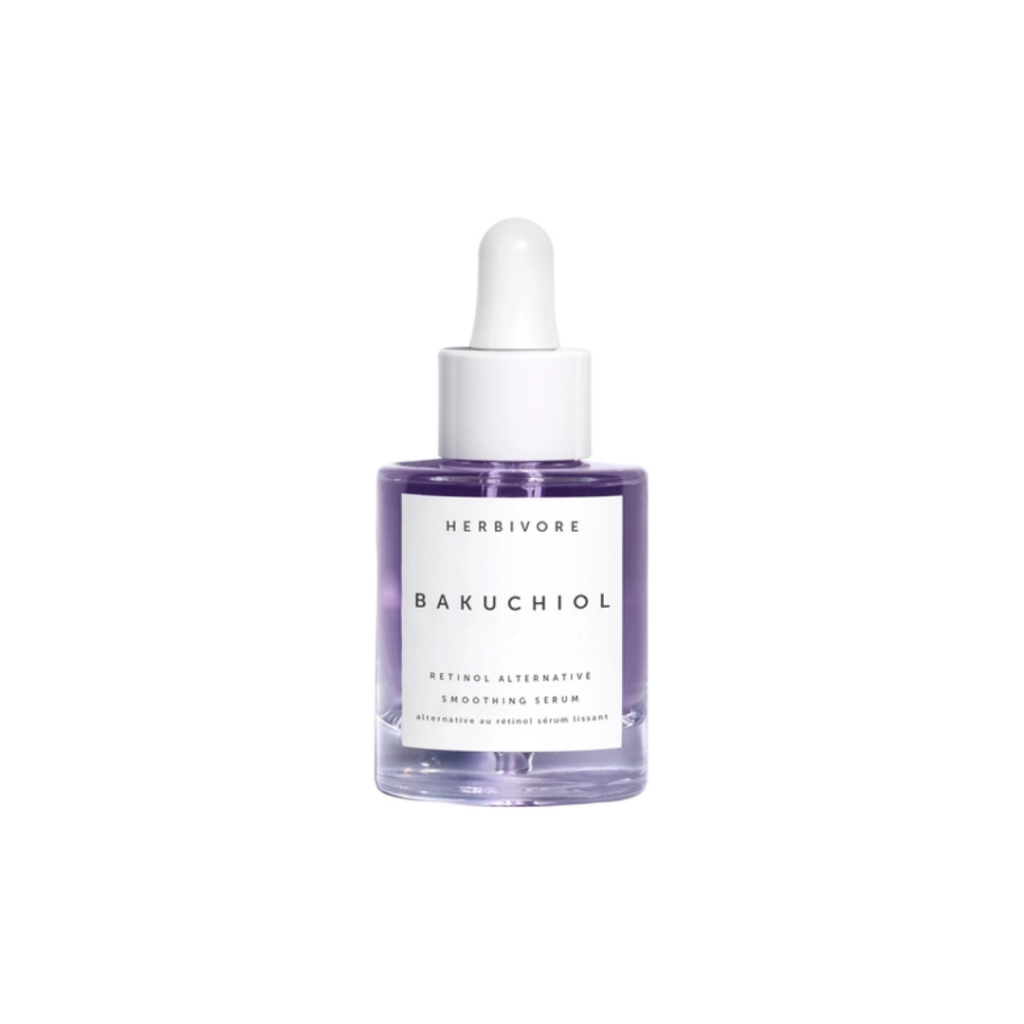 Herbivore Botanical's Bakuchiol Retinol Alternative Soothing Serum even clearly states 'retinol alternative' on their label! A big claim, but always best to take with a grain of salt. This serum also contains aloe vera extracts, turmeric extract, radish root ferment, and several other plant extracts rich in antioxidants!
The Inkey List- Bakuchiol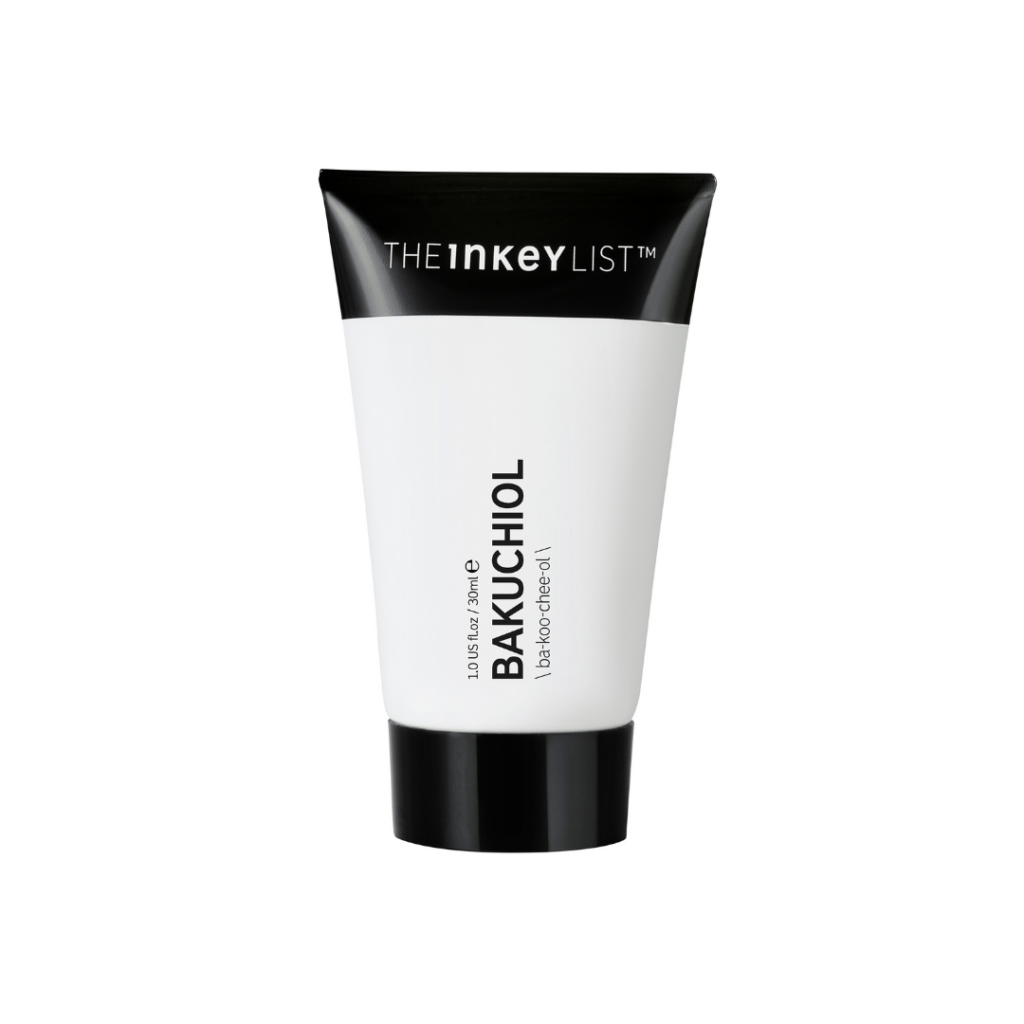 The Bakuchiol serum from the Inkey List has 1% bakuchiol and 3% squalane, making it great for reducing the appearance of fine lines and wrinkles. If you're looking for an affordable bakuchiol based product, this Inkey List has you covered with this serum!
Ole Henrikson – Goodnight Glow Retin-Alt Sleeping Crème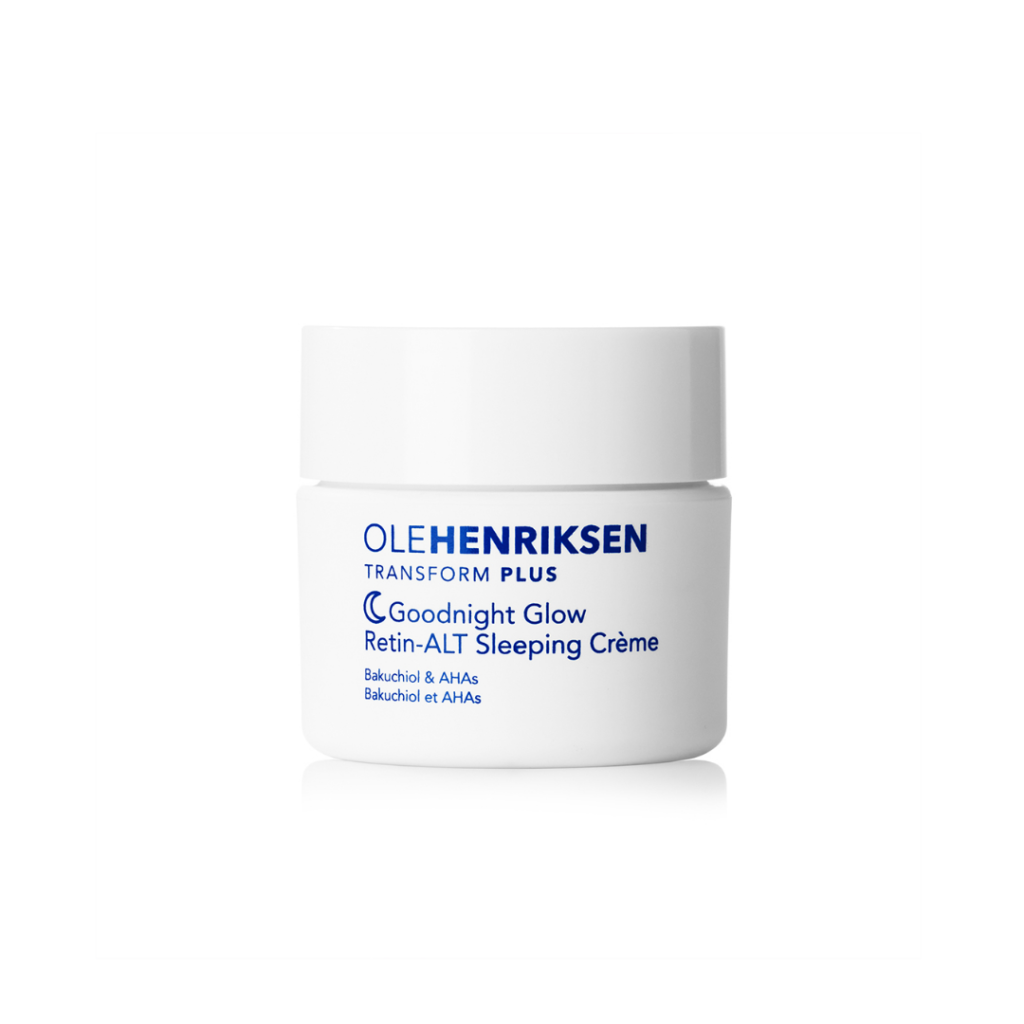 The Goodnight Glow Retin-Alt Sleeping Creme from Ole Henrikson combines bakuchiol and AHAs to maximize the benefits of hydration and improving signs of aging such as fine lines, superficial wrinkles, and dark spots. This cream will help to gently resurface your skin and reveal a more younger-looking plump skin!
Have a favorite bakuchiol-based product you're just dying to talk about? Or maybe in the market to find a new one? Discuss it all on the Picky app now by leaving product reviews or questions on Q&A! Don't forget to check out other skincare science content here, and follow us on Instagram.