We have some exciting new updates for your Picky app! With new features like routines, profiles and sharing, keep reading to see how you can optimize your Picky experience!
New Routines
One of the most asked for features: Routines! We've been perfecting it behind the scenes and finally can announce its release. Build, name and share your routines wherever you want!
How to make a routine: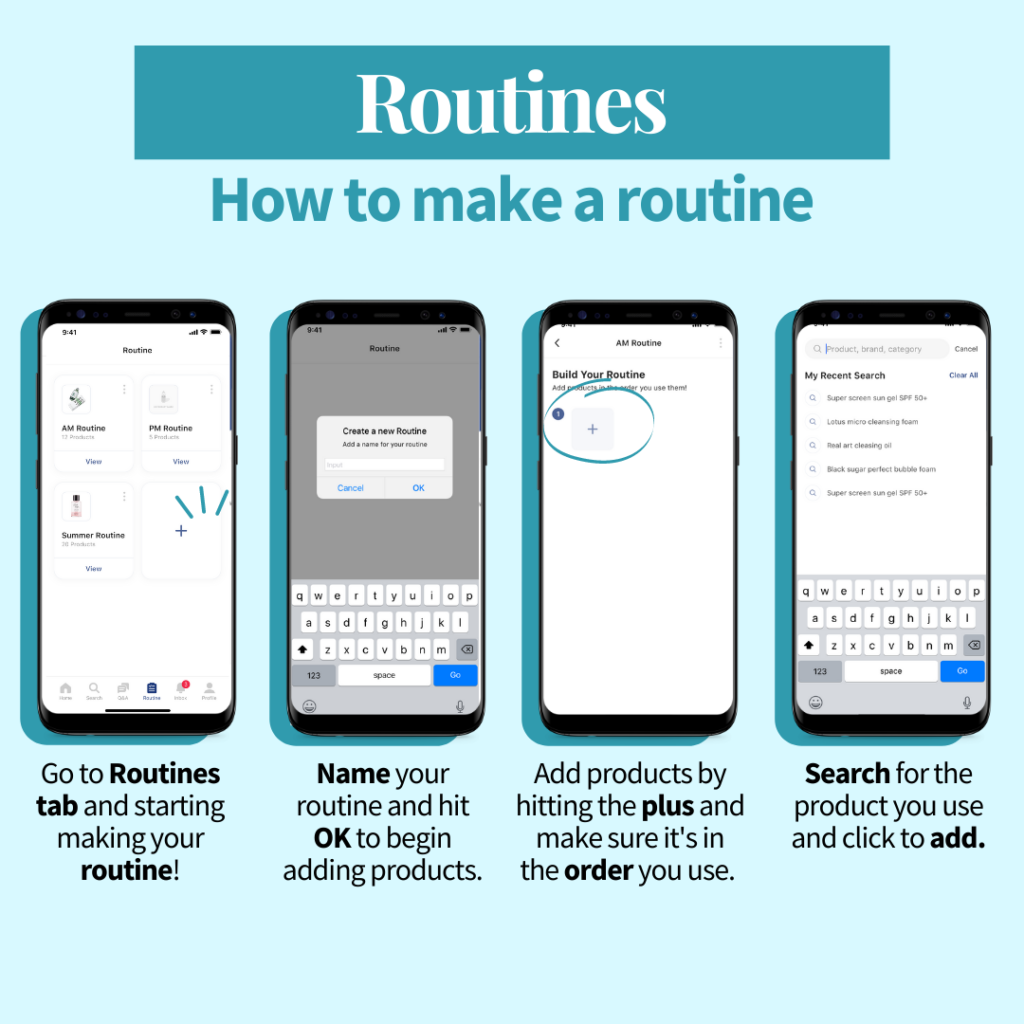 Click the new Routine tab on the bottom menu and click the "+" to start creating your routine. First, add a name for your routine. It can be whatever you'd like; AM Routine, Winter Blues, etc. Then after hitting "OK" on your routine name, you can start making your routine. Hit "+" and then search for the product you want to add. Make sure to add in the order that you use, you can't shuffle the order once you have the products picked!
How to share: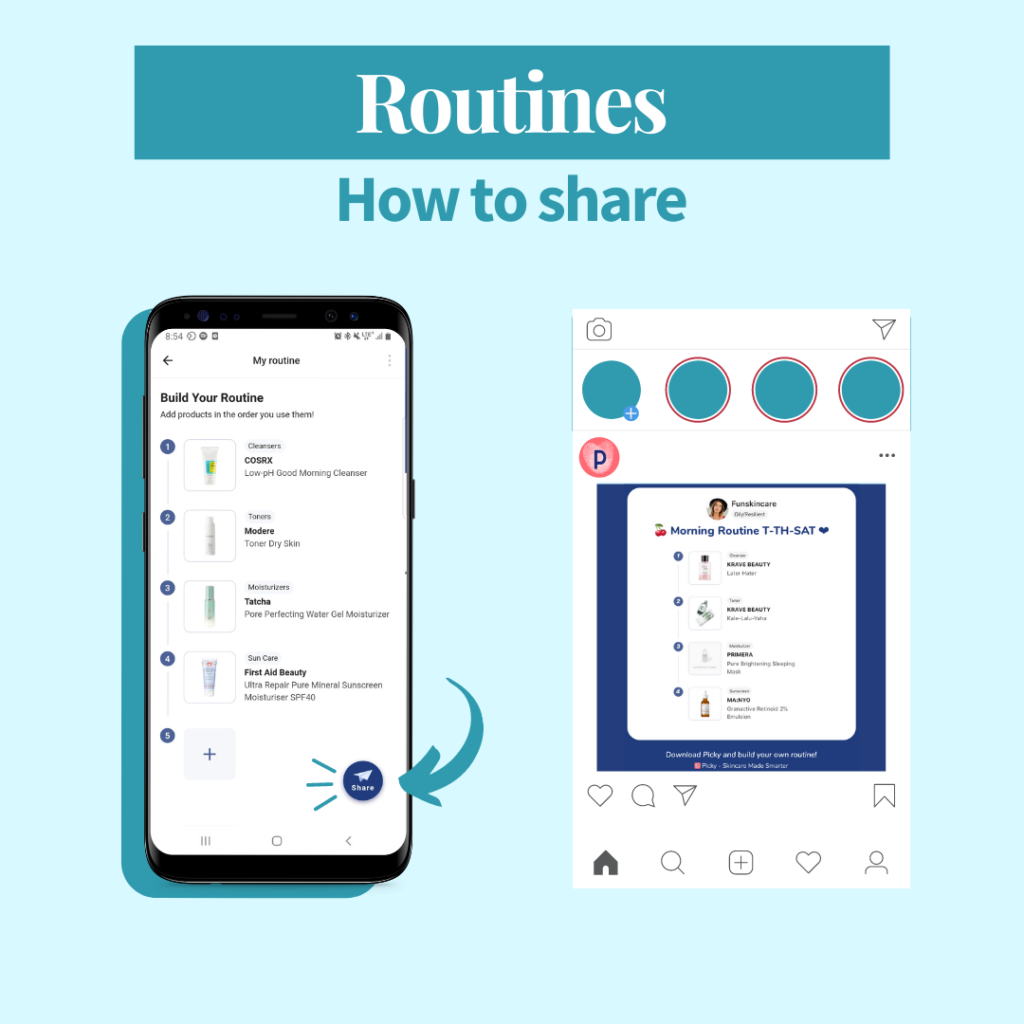 Now that you finished building your routine and like how it looks, you can share it! Just tap the "Share" button and choose where you want to share. Now you have a format fit for sharing with all your skincare loving friends and followers!
New Profiles
Time to get social on Picky! Now you can follow other Picky users (if their accounts are public) and check out their routines, picks, reviews and more on their profile page. After you follow them, you can easily access their profile page from the "Following" button in your profile.
How to make a profile: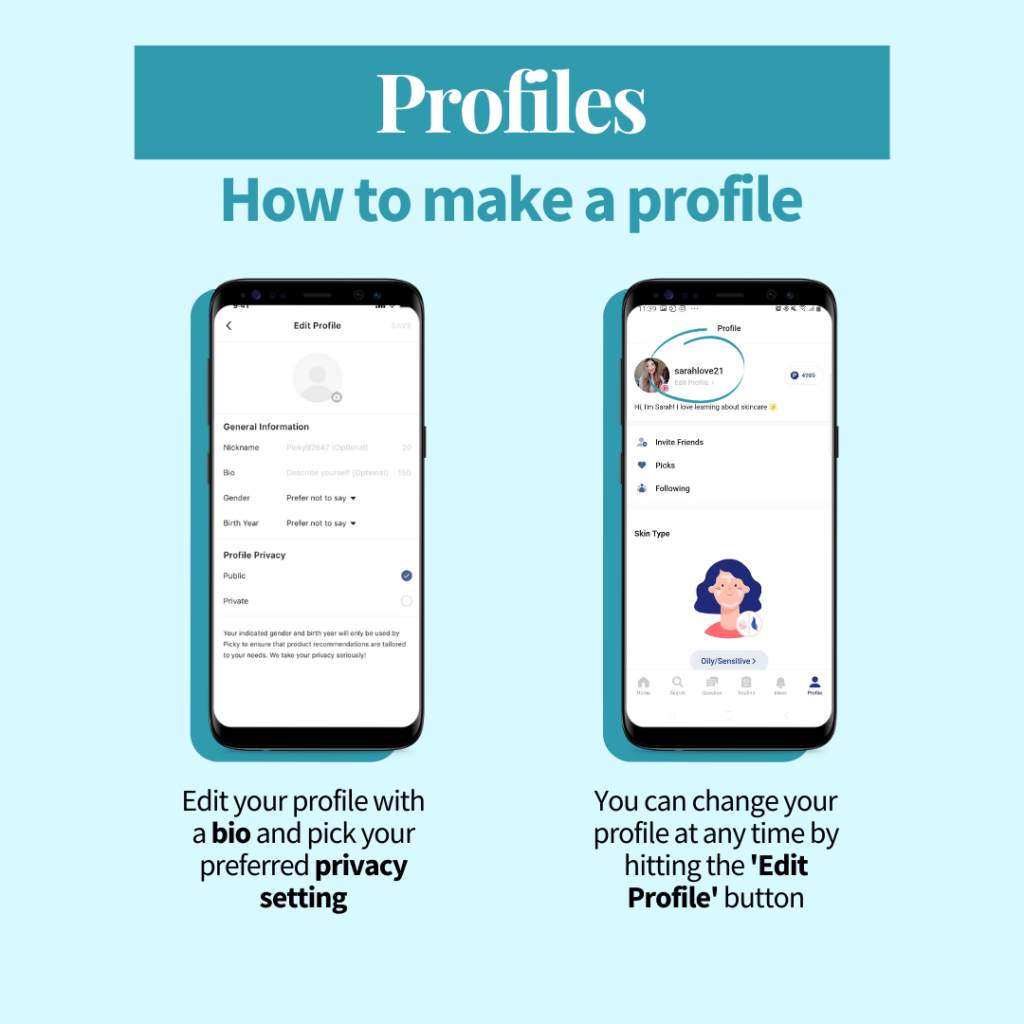 With the update there will be an automatic bio filled in on your page and your profile will be public by default. You can change this by clicking "edit profile." Introduce yourself to the Picky community with a fun bio and change your public/private settings if you wish.
How to follow: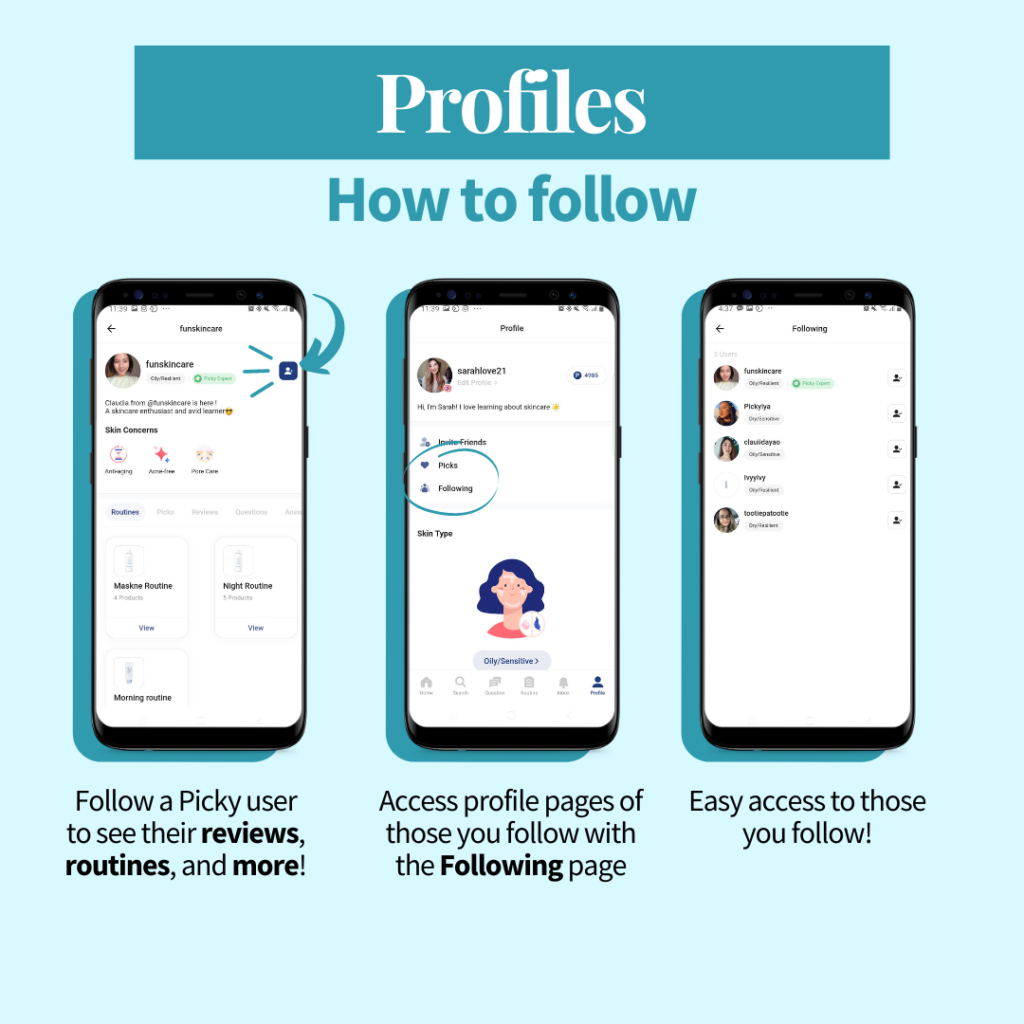 At the moment, searching for other users isn't available. So to start following, go to Q&A or check out reviews to find people. Find someone you want to follow? Click on their profile photo and see their profile pages, easily add them with a quick click to your "Following" page!
New Features for Picky!
We hope you enjoy our new features. Have any more features or improvements you want to see on Picky? Let us know in the feedback section! We love hearing from our users, so tell us what you want to see on Picky and how we can make it a better experience for you! Make sure to check out our instagram and blog full of skincare science content!