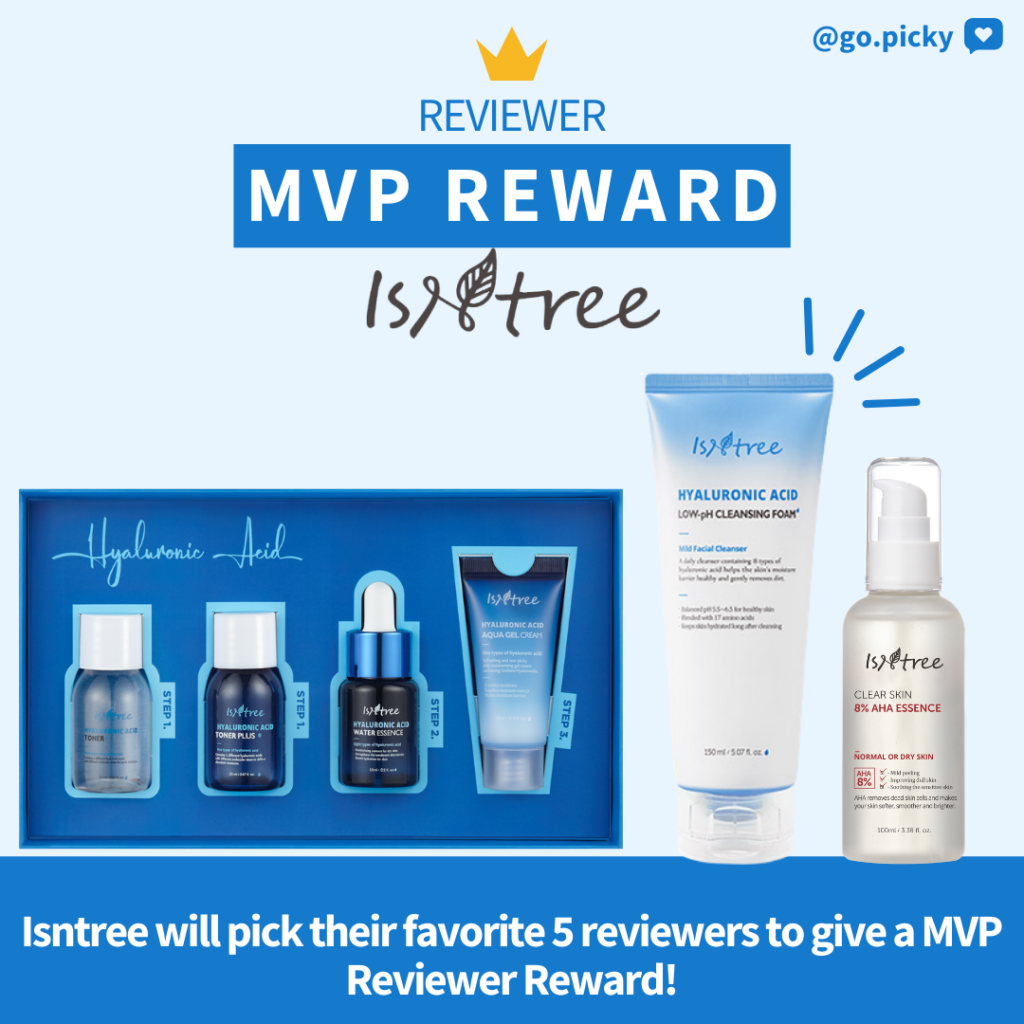 Announcement: Brand new Picky Review Giveaway with Isntree! We know this K-beauty brand is a fan favorite, so we're excited to announce we're teaming up with them for our new giveaway. If you've heard of Isntree, then you know their products are hot in the market right now. But guess what? You can try one of their hit items for FREE! Keep reading to learn how.
Isntree Giveaway Details
What?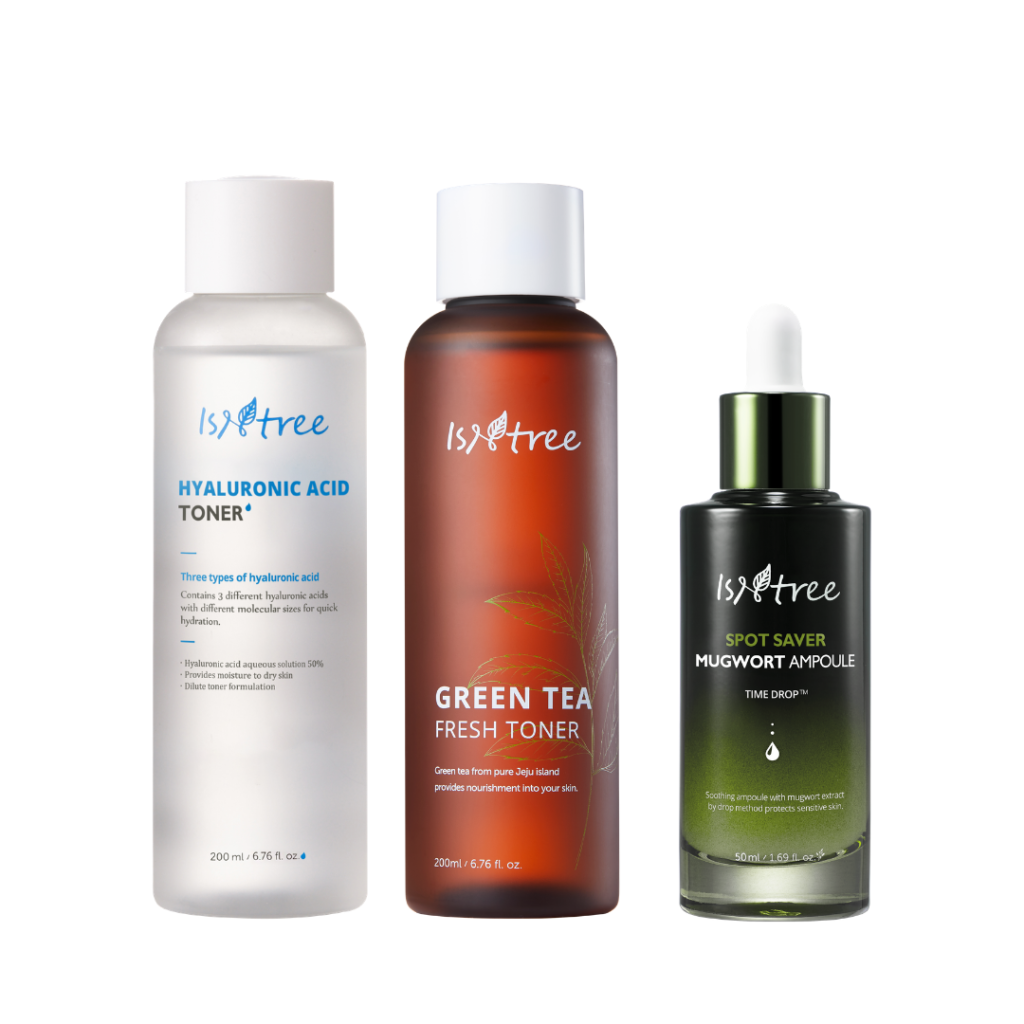 We have a selection for you to choose from! 3 amazing products available for 90 lucky winners. Including Hyaluronic Acid Toner, Green Tea Fresh Toner and Spot Saver Mugwort Ampoule! There are 30 of each product available for the giveaway, so 90 total winners. Sign up for a chance to try one.
Who?
This is an international giveaway, so any and all Picky app users can sign up. 1000 Picky Points needed to apply! Picky Points are not returned if you are not selected.
How To Enter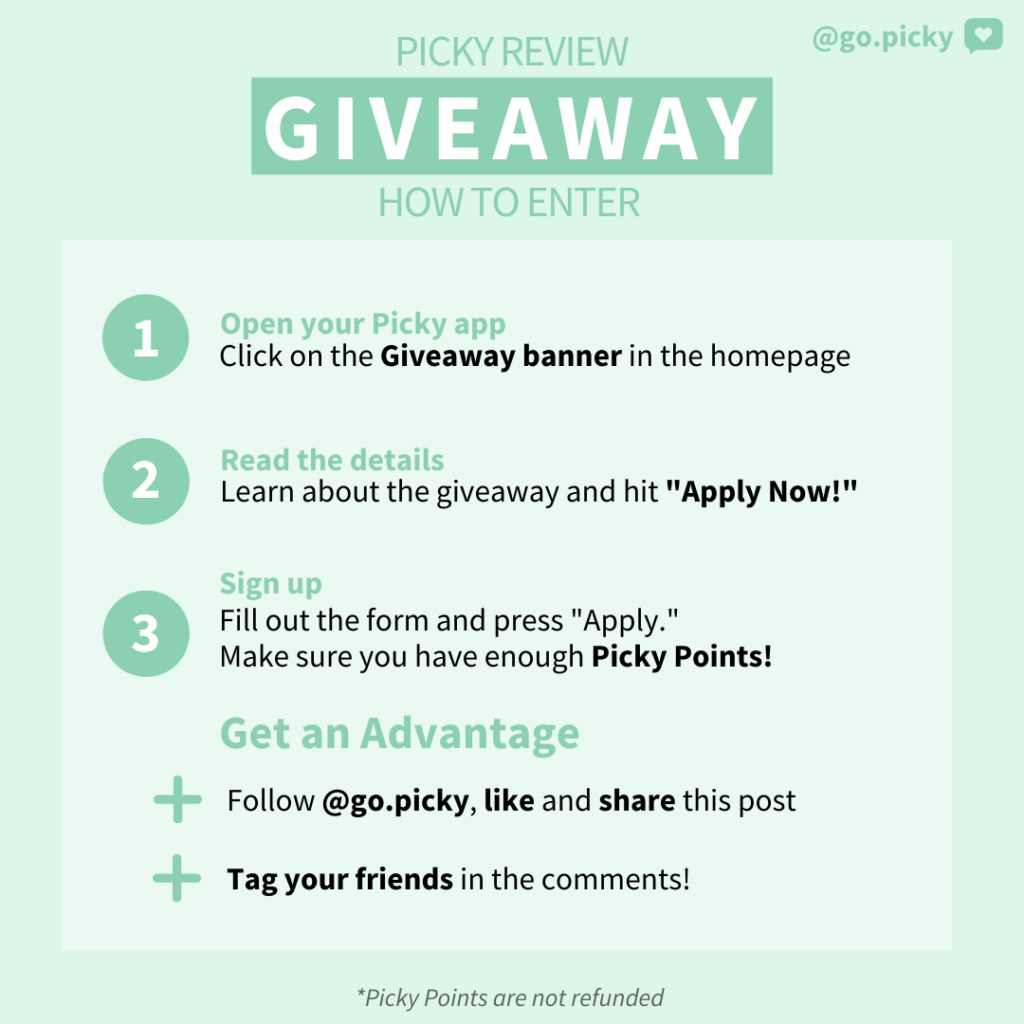 Sign up for the giveaway in the Picky app. You can either click on the giveaway banner in the homepage or go to the giveaway page in the Inbox Tab! Make sure you have enough Picky Points so you can apply!
Follow @go.picky and @isntree on instagram. And make sure to like the post!
Get an Advantage
+Write how you got into skincare in the comments and tag your friends
2. After Selection
If you're selected, you will be notified through email! Make sure to confirm your participation by providing a valid shipping address by the given due date, otherwise the Isntree products will be given to someone else!
Reviewer Rules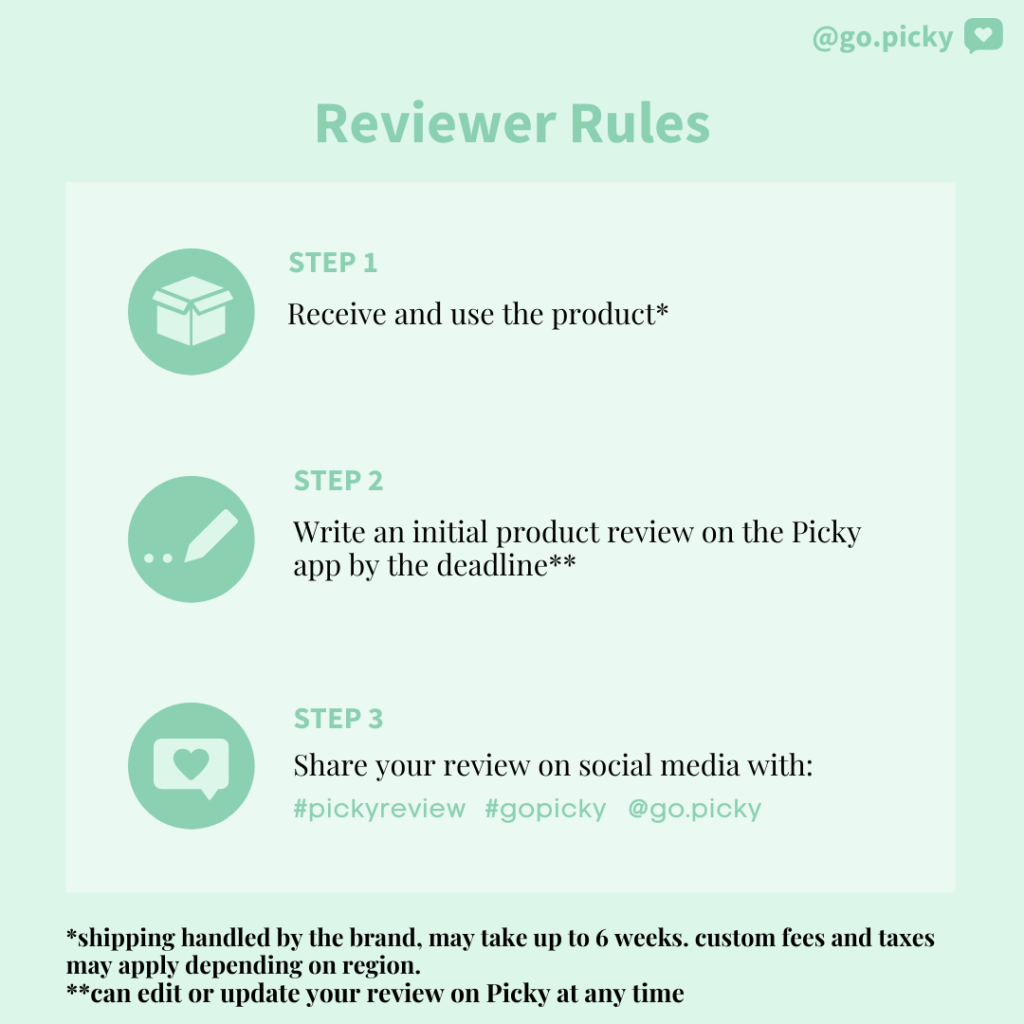 Receive and use the product
Leave an initial product review on the Picky app. You can update your reviews on Picky at any time! So if you see a big difference after a month of use, let us know!
Share your review on social media (Instagram and/or Facebook) with the hashtags #pickyreview, #gopicky and tag @go.picky.
Timeline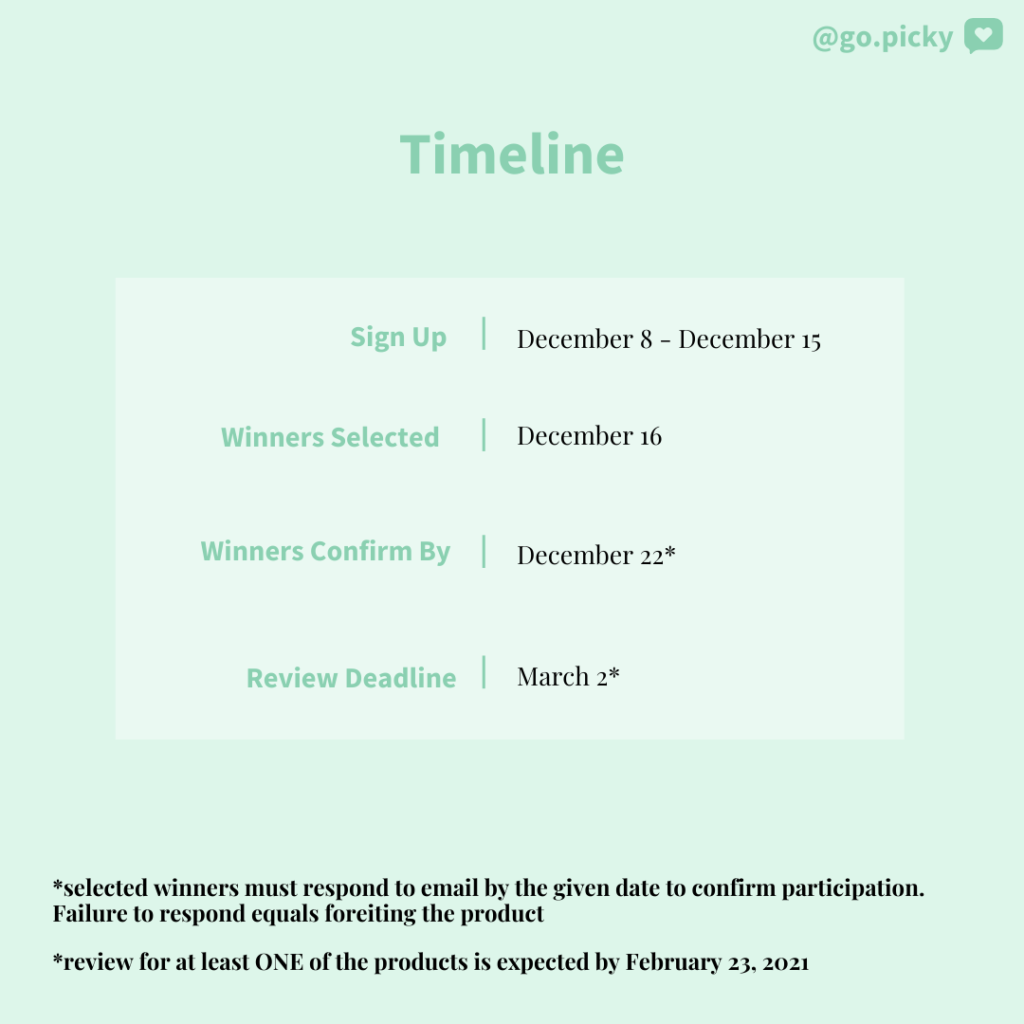 Sign up period: December 8 – December 15
Winners selected: December 16
Winners confirmation needed by December 22 (11AM)
Reviews need to be submitted and uploaded by March 2 (11AM)
*Time is in Korea Time Zone
Isntree Giveaway: Product Highlight
Hyaluronic Acid Toner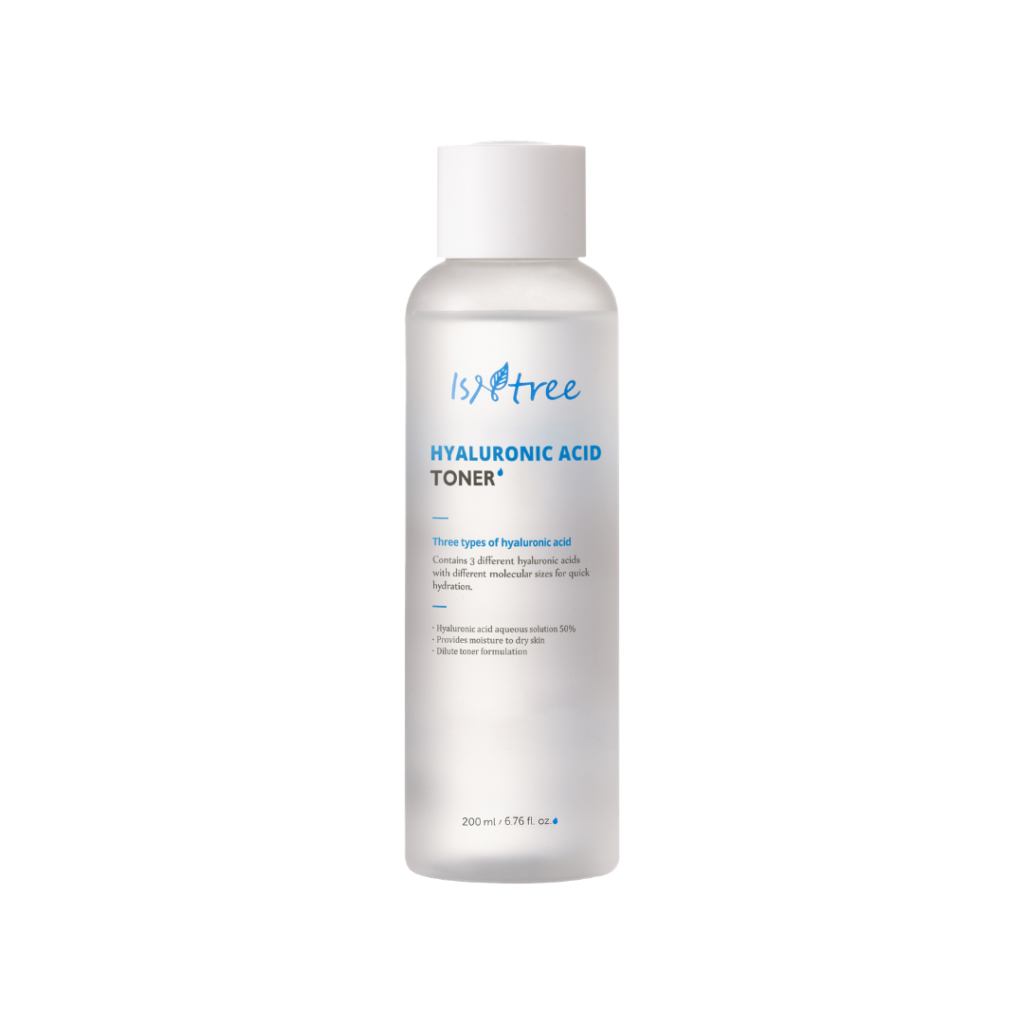 The Hyaluronic Acid Toner Is a new and improved hyaluronic acid toner with thin water-based and non-sticky formula, that'll absorb quick into your skin. Contains a triple layer of hyaluronic acid that attracts and locks in moisture to hydrate your skin!
Green Tea Fresh Toner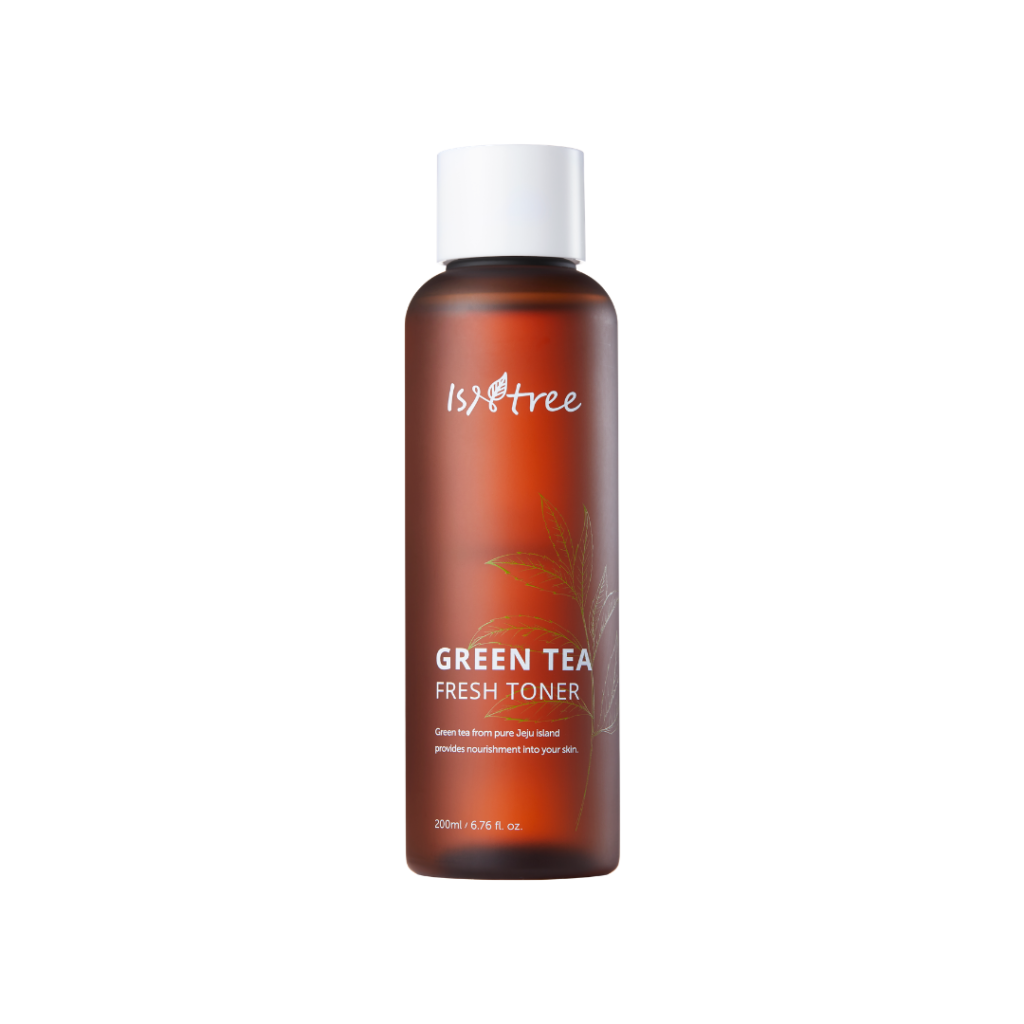 This Green Tea Fresh Toner contains 80% green tea extract from Jeju island, South Korea. Great for soothing irritated skin! Also has evening primrose extract, hyaluronic acid and blueberry extract to refresh and hydrate skin.
Spot Saver Mugwort Ampoule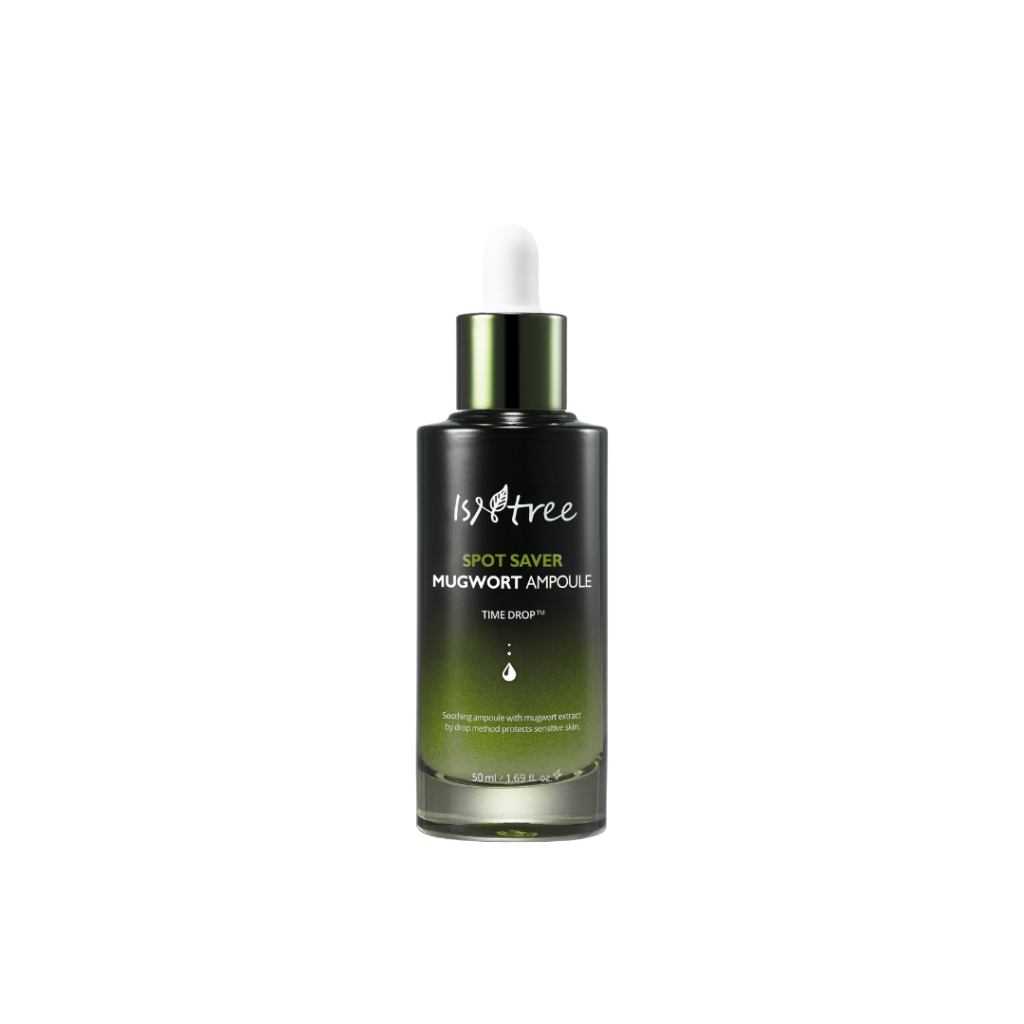 The Spot Saver Mugwort Ampoule has 85% Ganghwa capillary wormwood to soothe sensitive skin and repair the skin barrier. Also contains kava kava extract to relieve irritation and comfort the skin!
MVP Reviewer Reward!
Isntree will pick the top 5 reviewers as MVPs! This title comes with not just one extra gift, but three different products! Winning the MVP Reviewer Reward means you get the Hyaluronic Acid Low pH Cleansing Foam, Clear Skin 8% AHA Essence and Hyaluronic Acid Special Trial Kit. Want to know how to write a winning review? Check out our Reviewer Rules and Guidelines!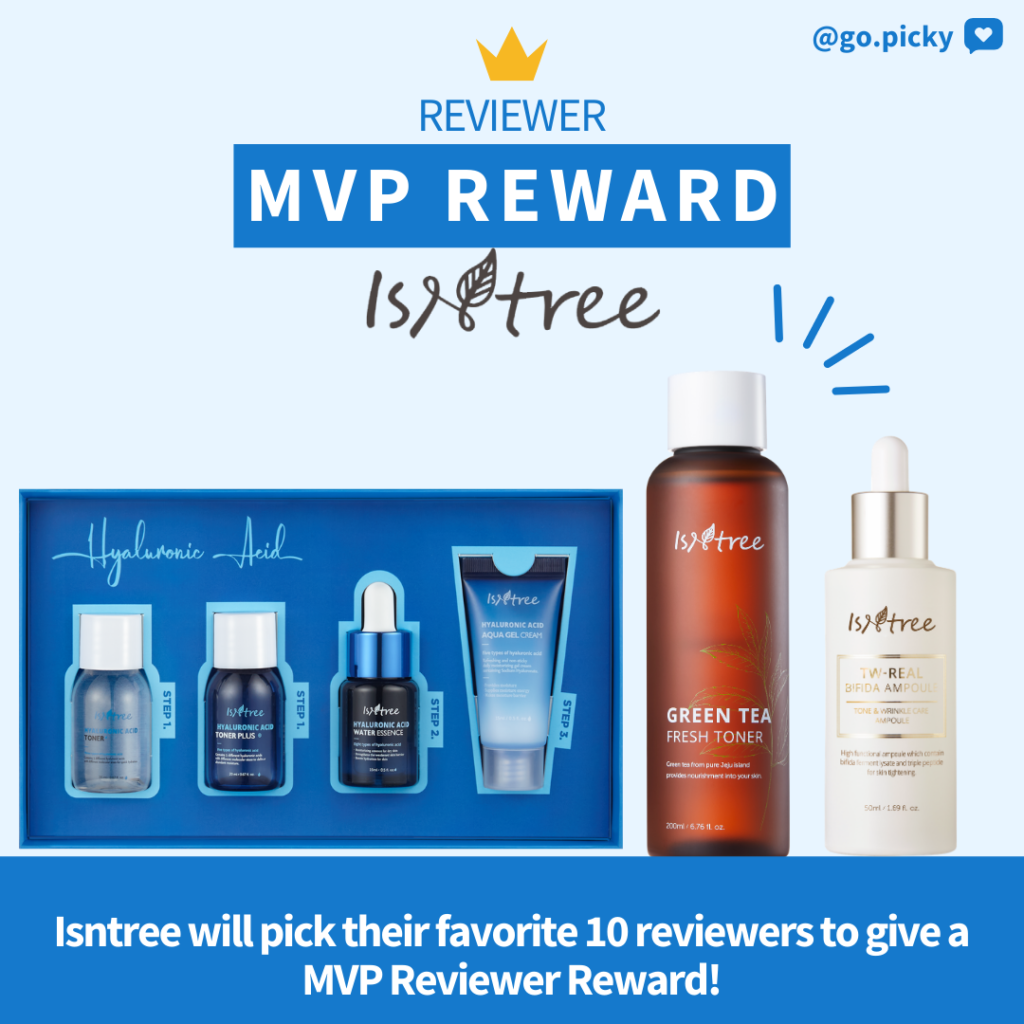 Terms & Conditions
Before the review deadline, we will send a follow up email to ensure all requirements have been fulfilled! So make sure the email address you give us is correct.
Reviews that lack quality or don't fit our guidelines will be shortlisted for the next review event.
Fail to meet requirements and you will be blacklisted for all upcoming events.
Head to the Picky App now and sign up for the Isntree Giveaway!