RetiNOL, RetiNAL or Bakuchiol?
If only an anti-aging elixir shop or a fountain of youth did exist, it would probably have a much longer queue than a Disneyland ride. But don't be discouraged, we are actually pretty blessed with lots of skincare ingredients to target anti-aging concerns that, let's be honest, can be quite confusing sometimes. We have retinol as a long-standing favorite, bakuchiol that became a highly desired ingredient in recent years, and now we have retinal. Wait, what? Is it the same thing as retinol? How do all these three ingredients differ? Keep reading to learn more about them.
Retinol/ Retinal: The difference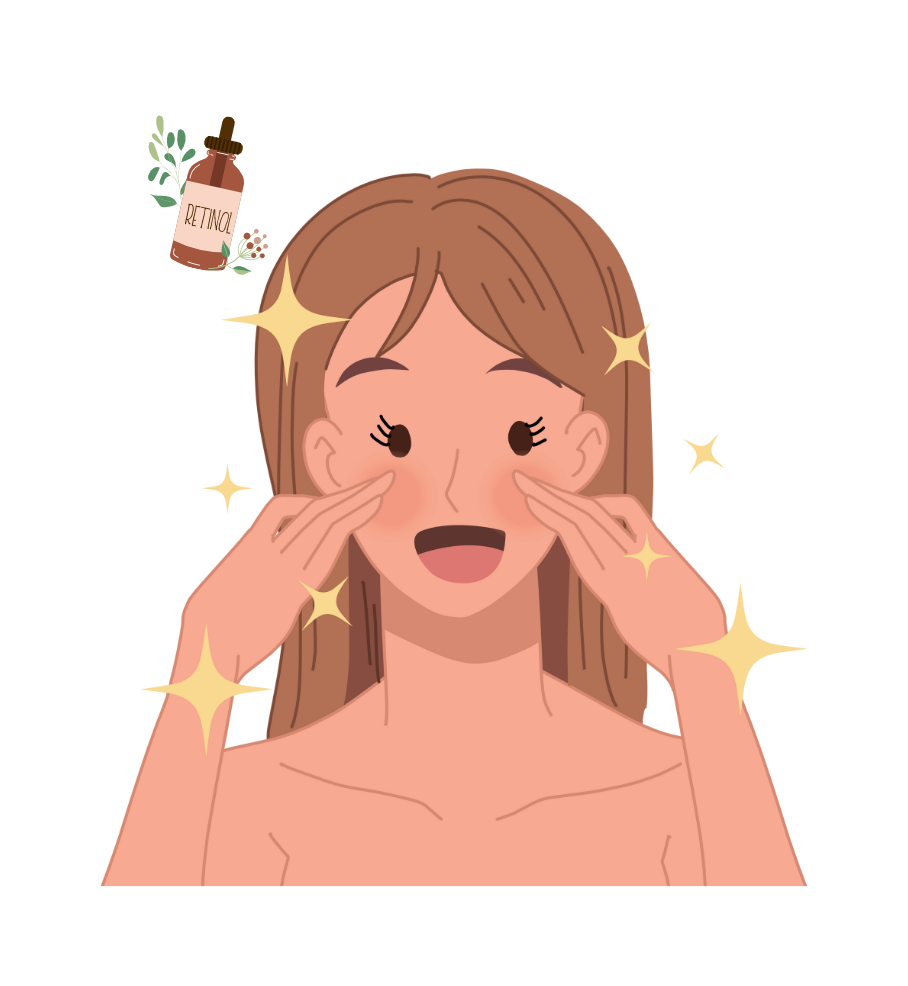 When you hear about retinol and retinal, you can't help but think, 'ah, potay-to, potah-to, tomay-to, tomah-to'. Well, that definitely isn't the case here. While retinol and retinal are both vitamin A derivatives and offer the same benefits (which are to help increase cell turnover and stimulate collagen production–say hello to smooth & youthful looking skin), they are not created the same and have a few differences.
Any vitamin A derivatives need to be converted to retinoic acid–which is the only active state that our skin cells recognize and can respond to. Retinol needs 2 conversions (retinol → retinaldehyde → retinoic acid) until its active form, while retinal (also known as retinaldehyde) directly converts to retinoic acid. These conversion steps affect the speed and potency of the ingredients. In general, the fewer conversions required, the more effective it is for the skin.
There is less scientific study on retinal and this specific ingredient is more challenging to formulate. That's why we have been seeing more retinol products in the market. However, retinal has been gaining popularity these days. For those who are about to begin their retinoid journey, retinol is a great ingredient to start with as it has less side effects. As your skin becomes used to it, try switching retinol to retinal into your evening skincare routine for a more potent result. According to research, retinal is the only vitamin A derivative that offers antibacterial properties.
Then what is Bakuchiol?
There's this buzz-worthy ingredient that has been getting a lot of attention in the past few years, up until today. Some people even call it a 'plant-based retinol'. This extract is derived from the seeds and leaves of Psoralea corylifolia–also referred to as babchi. It can also be found on other sources like Psoralea gladulosa, cherry rice flower and other plants. It's true that bakuchiol is known for its anti-aging benefits. Moreover, it also offers anti-inflammatory, antioxidant and brightening properties. However, further studies are needed to back up its effectiveness. That being said, bakuchiol can still be a great alternative to those with sensitive skin or can't tolerate vitamin A derivatives.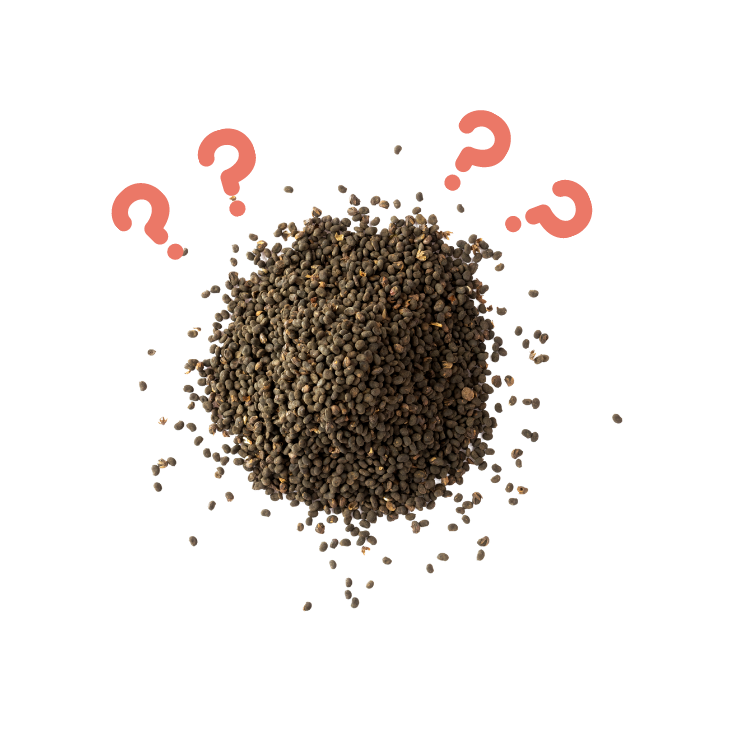 Product Recommendations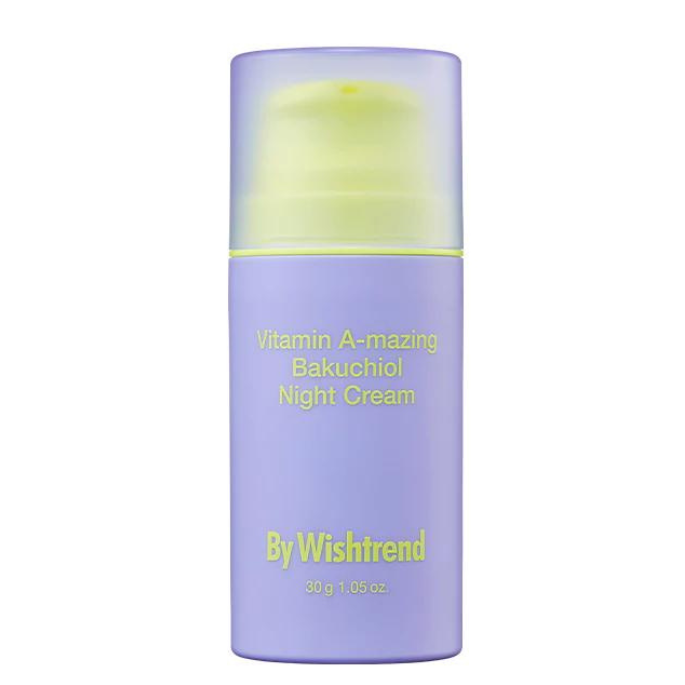 If you are a beginner in the world of retinoids, By Wishtrend's Vitamin A-mazing Bakuchiol Night Cream is an excellent option to try. With a potent blend of 300ppm Retinal and 10,000ppm Bakuchiol, this night cream is specifically designed to cater to those who are new to retinoid. It is also gentle enough to not cause any irritation to the skin. This all-in-one cream is ideal for use on the face, eye areas, spots, and wrinkles. This makes the cream an ultimate solution for those who want to achieve youthful and healthy-looking skin. While Retinal helps to reduce wrinkles and fine lines, Bakuchiol acts as a similar ingredient to retinol, but with no potential irritation, thus helping to prevent aging by enhancing your skin texture.
The perfect combination of Retinal and Bakuchiol ensures that your skin texture is improved, while also providing your skin with hydration as you sleep. One interesting thing about this cream is that it comes in a yellow color, which is the natural color of Retinal. However, it doesn't leave any yellow color on your skin, but instead, it leaves your skin with a radiant and healthy glow. So, if you're new to retinoids, this Vitamin A-mazing Bakuchiol Night Cream is definitely worth a try.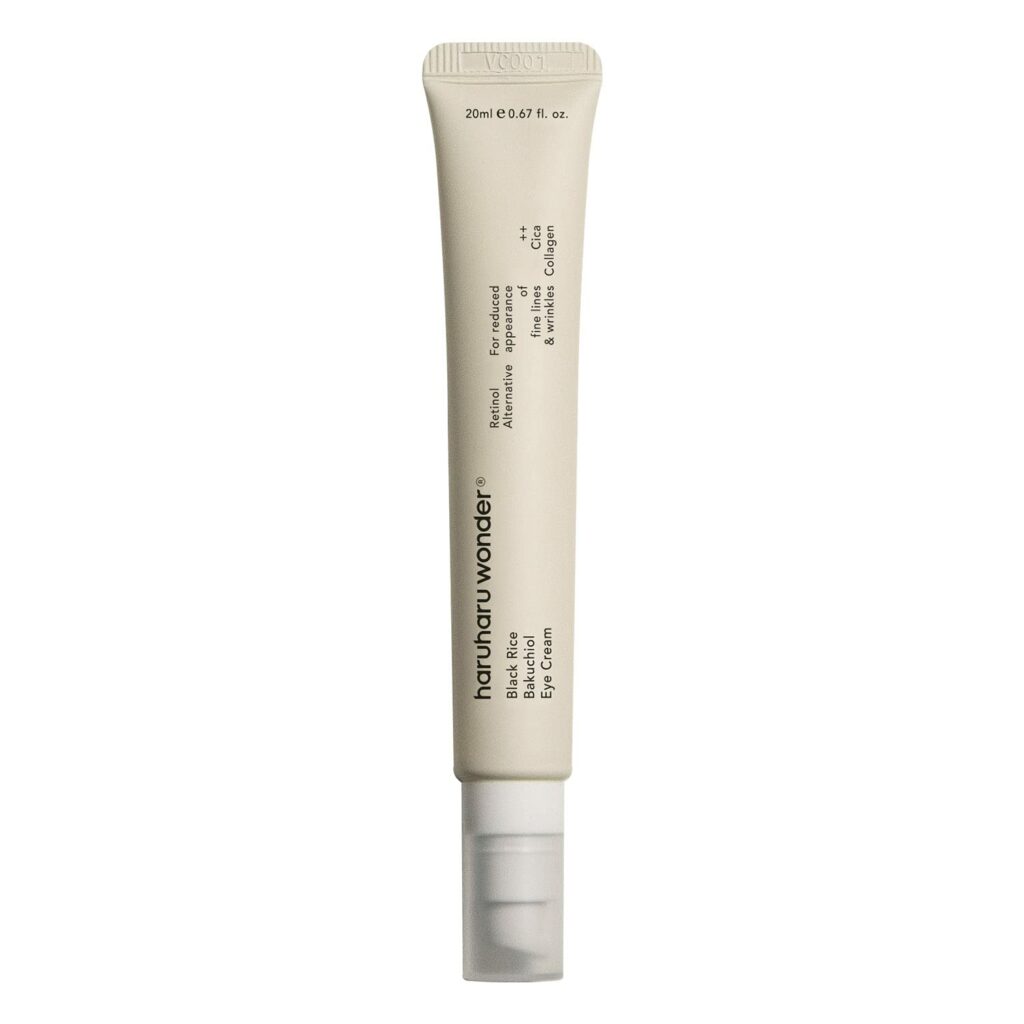 Did you know bakuchiol is a versatile ingredient that can also be used around your eye? Haruharu wonder's Black Rice Eye Cream contains fermented Black Rice, Bamboo Shoot Bark extract, and 5,000ppm plant-derived Bakuchiol. This unique combination of ingredients effectively fights wrinkles and fine lines around the eyes. Moreover, it also helps to reduce dark circles for a more youthful and radiant appearance. If you're looking for an effective eye cream that can combat wrinkles and fine lines, then try Haruharu wonder's Black Rice Eye Cream.

This combination of retinol and bakuchiol work together with peptides to deliver quick results that target fine lines, deep wrinkles, uneven skin tone, enlarged pores, and rough texture. Therefore, Paula's Choice Treatment, can effectively target multiple signs of aging, leaving your skin looking youthful, and smooth!
Created With


Dr. Stella
Doctor
@stellamarselie
Want to Learn More?
Join the Picky app to read discussion boards from our community, read reviews and even get the chance to participate in giveaways to try new skincare products! Also, follow us on TikTok, Instagram and Youtube for fun and educational skincare content!