Ready to dive into the world of K-beauty? Well, you're in for a treat because June 2023 has brought us some exciting new products that are about to take the beauty scene by storm. From innovative skincare formulations to dazzling makeup trends, this month's K-beauty newbies are guaranteed to make you fall head over heels. So, get your sunscreen and palettes ready as we embark on a journey to discover the hottest, trendiest, and most buzz-worthy products that are making waves in the K-beauty industry right now!
Isntree Onion Newpair Sunscreen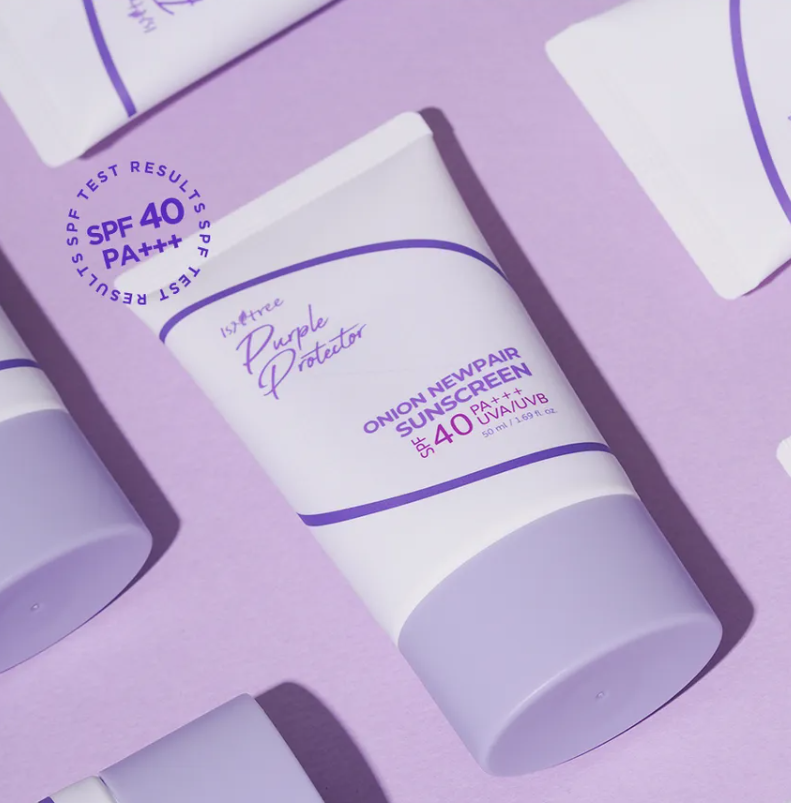 Introducing the highly anticipated Isntree Onion Newpair Sunscreen—a true game-changer in sun protection! This lightweight purple SPF is formulated with cutting-edge chemical sunscreen filters, ensuring effective defense against harmful UV rays while maintaining a featherlight feel on the skin. With an impressive SPF40 PA+++ rating, this sunscreen has got you covered, literally and figuratively.
This sunscreen boasts a unique purple tint that effortlessly blends into any skin tone, leaving behind a flawless, envy-inducing finish. No matter your complexion, this sunscreen seamlessly adapts to your skin, ensuring an even application every time.
Additionally, enriched with the goodness of Muan Red Onion extract and Multi Vita Complex, including Vitamins B, E, and K, this sunscreen goes beyond sun protection. It actively works to even out skin tone and enhance your skin's radiance, providing a comprehensive skincare solution in one handy bottle.
What makes the Isntree Onion Newpair Sunscreen even more special is its exciting collaboration with Cassandra Bankson, the renowned skincare influencer. Cassandra's insights have been incorporated into the development of the product, resulting in a sunscreen that truly understands and addresses the needs of skincare enthusiasts.
Don't miss out on this extraordinary collaboration and the remarkable benefits of the Isntree Onion Newpair Sunscreen. Embrace sun protection like never before and unlock a whole new level of skin-loving goodness for a truly radiant complexion.
Dasique Mood Blur Lip Pencil
Get ready to pucker up, because we've got a lip product that will take your K-beauty game to the next level! Say hello to the Dasique Mood Blur Lip Pencil, the ultimate lip companion for June's hottest looks. With a whopping 10 different colors to choose from, this lip pencil offers endless possibilities to express your unique style.
Whether you want to achieve an overlip effect or contour your lips with precision, the Dasique Mood Blur Lip Pencil empowers you to freely design your lips without any boundaries. Gone are the days of settling for one-size-fits-all lip products—now you have the creative freedom to experiment, mix and match, and unleash your inner lip artist.
Rom&nd Twinkle Pen Liner
Let us introduce you to the perfect K-beauty product that will add a touch of twinkling magic to your eye makeup: the Rom&nd Twinkle Pen Liner! This must-have is just for all the shimmer and sparkle enthusiasts out there – a highly adherent liquid pearl liner that gives you the freedom to create mesmerizing eye looks just the way you want.
With its water-light glitter appeal, the Rom&nd Twinkle Pen Liner adds a dazzling touch to your eyes that will leave everyone in awe. Available in five enchanting colors, this liner lets you unleash your creativity and experiment with different looks, whether you're going for a subtle glimmer or an all-out glittery extravaganza. So, let your eyes sparkle and shine like never before with this magical addition to your beauty arsenal!
Manyo Factory: Pet Edition
Attention all animal lovers and skincare enthusiasts! Get ready to indulge in a delightful new collection that will make your heart melt. Introducing the Manyo: My Pet Limited Collection, a lineup of animal-themed skincare products that will leave your skin feeling pampered and your soul filled with joy.
This adorable collection features a range of skincare goodies by Manyo, each with its own unique benefits. Let's start with the Pure Cleansing Oil, a gentle yet powerful cleansing oil that effortlessly melts away blackheads and whiteheads without clogging your precious pores. Say hello to a fresh and clean complexion!
Next up is the Galac Niacin 2.0 Essence, a true radiance booster packed with double the amount of Niacinamide. This essence is your secret weapon for enhancing visible brightness and achieving that enviable glow. Get ready to light up the room with your radiant skin!
And let's not forget about the V.collagen Heart Fit Ampoule—a skincare treat that focuses on anti-aging benefits. This nourishing ampoule works wonders in hydrating, moisturizing, and improving the elasticity of your skin. Say goodbye to fine lines and hello to a youthful and supple complexion.
So, here's the cherry on top: a percentage of the sales from the Manyo: My Pet Limited Collection will be donated to a wonderful animal shelter called Kara. This initiative allows us to give back to our furry friends who bring so much joy to our lives. Don't forget to show your support by checking out their Instagram handle @animal_kara. Take care of your skin while making a positive impact—it doesn't get much better than that!
QUA-T Glow Melting Palette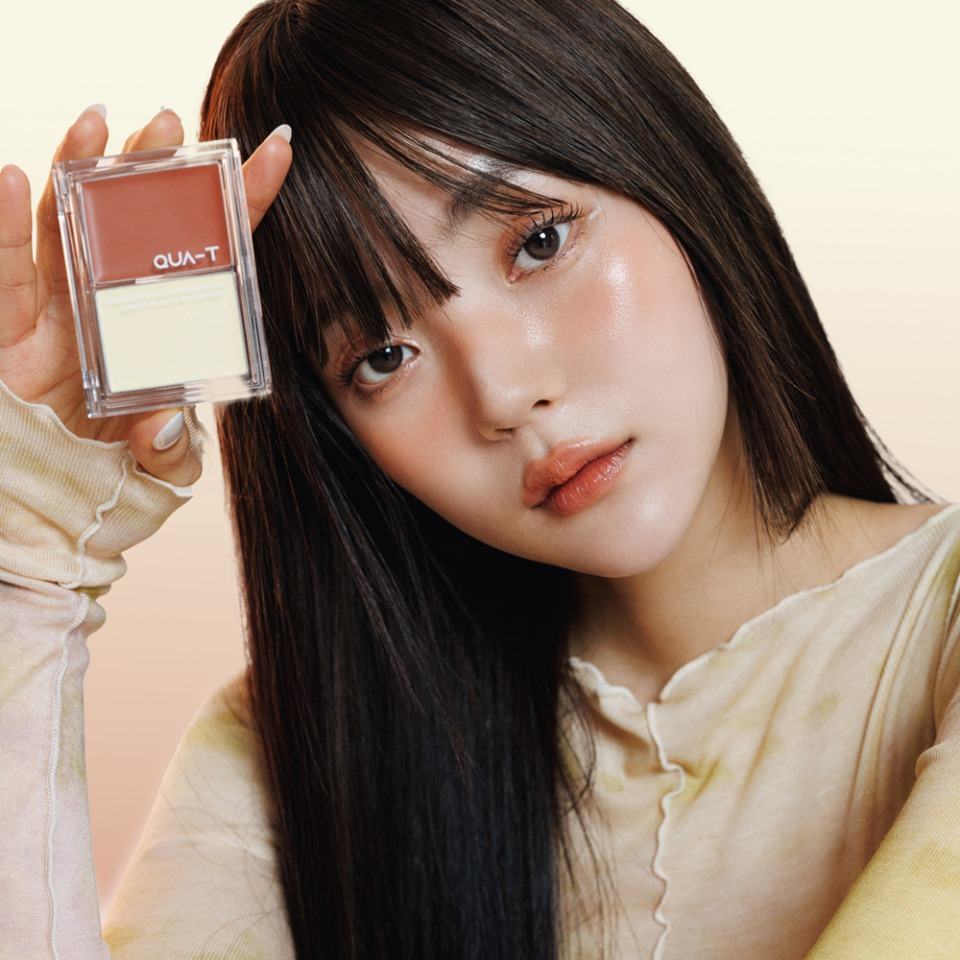 Get ready to experience a mesmerizing glow like never before with the fabulous QUA-T Glow Melting Palette! This little gem is here to add a touch of radiant vitality to your makeup routine. Packed with moist multi-glazed chestnuts that exude a natural glow, this palette is a game-changer.
The QUA-T Glow Melting Palette features two layers of pure beauty. The first layer offers a range of stunning colors that can be used to add a calm and alluring touch to your lips, cheeks, or even your eyes. The second layer is all about the shimmer and sparkle, acting as a natural glitter balm to effortlessly highlight your best features. Choose from five different color palettes, each offering its unique combination of shades to suit your mood and style!
Dr. Ceuracle Pure VC Mellight Boosting Essence
Prepare to give your skin a boost of radiance with the Dr. Ceuracle Pure VC Mellight Boosting Essence! This incredible essence is here to revolutionize your skincare routine with its unique pH 5.2 formula. What does that mean? Well, it's all about creating the ideal pH level to effectively harness the power of vitamin C. Not to mention the product is literally released in the form of densely-structured bubbles!
The Dr. Ceuracle Pure VC Mellight Boosting Essence is your ticket to a brighter and more glowing complexion. As it works its magic, it evens out your skin tone and imparts a rich glow that leaves you feeling like a true K-beauty goddess!
Looking for more on the latest K-beauty trends? Click Here to visit our blog and download the Picky app! Also, don't forget to follow us on our Instagram and TikTok!