Want to spice up your skincare routine? Or maybe you're looking for something fun to do during a sleepover with your bestie? There's nothing better than pampering your face with a face mask. Getting a mini spa-like treatment in the comfort of your own home is the best feeling. Let's look into which face masks suits your skin type and concern the best! 
What Are Sheet Masks?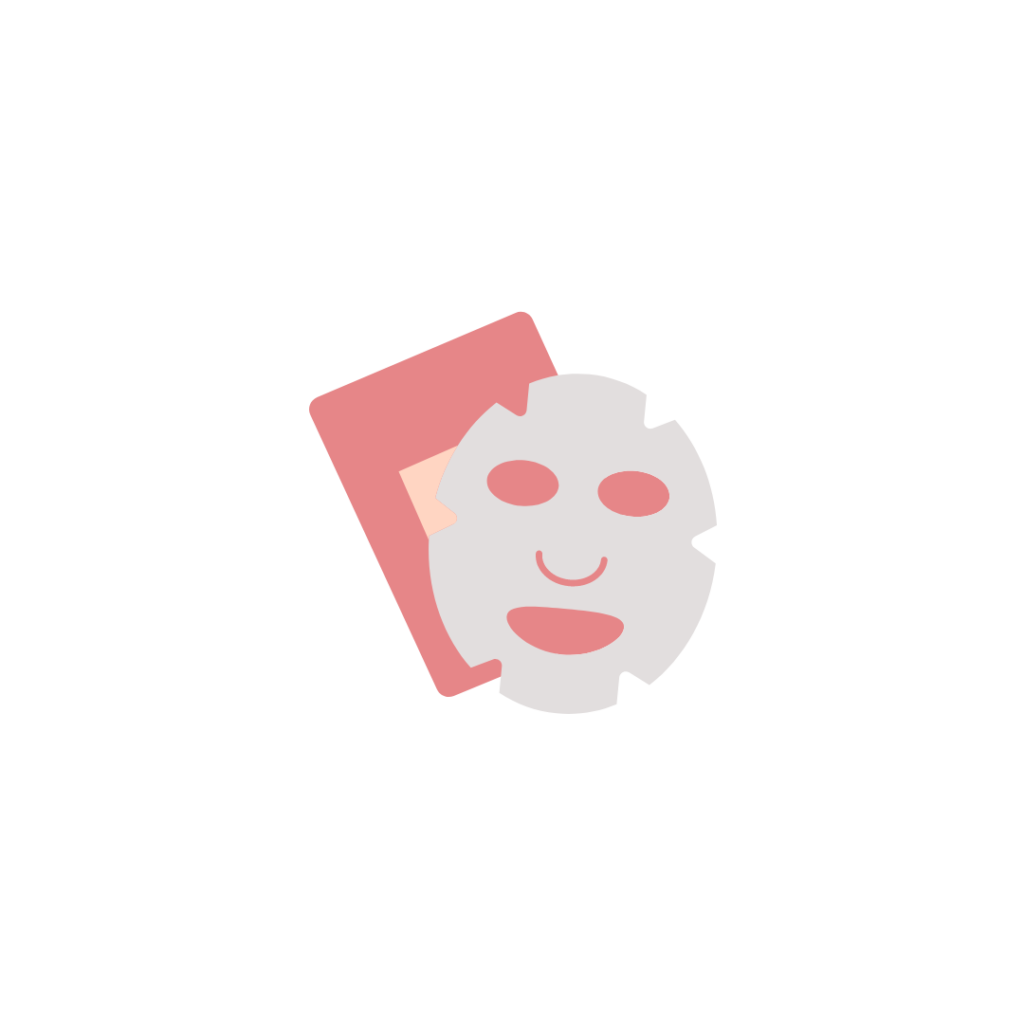 You've probably tried wearing sheet masks at least once in your life. A sheet mask is a thin, pre-cut sheet made of fiber, cotton, hydrogel, or cellulose. These sheets are soaked in essence or serum loaded with amazing ingredients. The sheet prevents water and the serum or essence from evaporating into the air, making them more effective. No wonder everyone loves them! It comes in individual packages and is easy to use. All you need to do is take the sheet out of its packaging, put it on your face, and leave it on for a good 15-20 minutes. This way, all of the nutrients sink into your skin and voilà your skin instantly feels rejuvenated, hydrated, and supple. Then, you can apply moisturizer on top of it to seal everything in.
Fun Fact: Did you know that the history of sheet masks goes all the way back to the 1800s? They were discovered by Parisian women who used sliced beef to avoid signs of aging and wrinkles. These past few years, sheet masks gained popularity thanks to their appearances in K-dramas and South Korea's constant innovations in developing its masks.
In the past, sheet masks were usually meant for adding a boost of hydration to the skin. Luckily nowadays, they are available to hydrate and cater to your skin's every need–brightening, acne control, and anti-aging benefits to name a few.
Cons
not too environmentally friendly
doesn't fit the face properly
treats one problem at a time
What Are Wash-Off Masks?
Wash-off masks generally come in tubes or jars. They typically have gel, cream, or paste textures. Just like the name, they are designed so that you can easily wash it off from your skin with lukewarm water for 15-20 minutes (or as instructed on the label) after you apply it. Applying a wash-off mask can be a bit of a hassle. Unlike a sheet mask, wash-off masks need to be spread all over the face using a spatula, brush, or fingers. A great tip is to always thoroughly cleanse your skin before applying a wash-off mask. Then, you can rinse it off and continue with the rest of your routine!
When you want to target specific areas of your face, wash-off masks are your best option! They are great for targeting different types of skin concerns. Why settle for just one mask for the entire face when you can combine a few different masks according to your skin's needs? For example, you can apply a mask with exfoliating ingredients on areas with blackheads or whiteheads. For those with combination skin types, you can use sebum-controlling ingredients on your T-zone and a moisture-rich mask for other facial zones that are on the drier side. Multitasking at its best!
Pros
eco-friendly alternative
can be used to target specific skin concerns
Cons
may get messy during application
less hygienic
Which One Should I Choose?
Finding the right mask for your skin type and concern can be a daunting task. Between the two types of masks mentioned above, it really depends on which one suits you better. The key to getting the most out of face masks is to first find out what your skin type is and what your skin craves. Look at the ingredients of the essence/serum to address your skin issues. Here's a cheat sheet to find the right one for you based on your skin type and concern.
Be Picky
Enjoy what you see? Download the Picky app! There you will find skincare reviews, info, giveaways, and so much more. Filter by concern or explore the app's Discuss page to see what our Picky friends are talking about! Be sure to check us out on Instagram, Youtube, and Tiktok! for daily skincare content!
Made With