An ingredient that tends to fly below the radar, but deserves some attention. If soothing is what you seek, then look no further. Panthenol is key for relieving and soothing skin while also keeping it hydrated. So let's learn some more about this skincare ingredient in our latest installment of ingredient highlight!
Panthenol: What is it?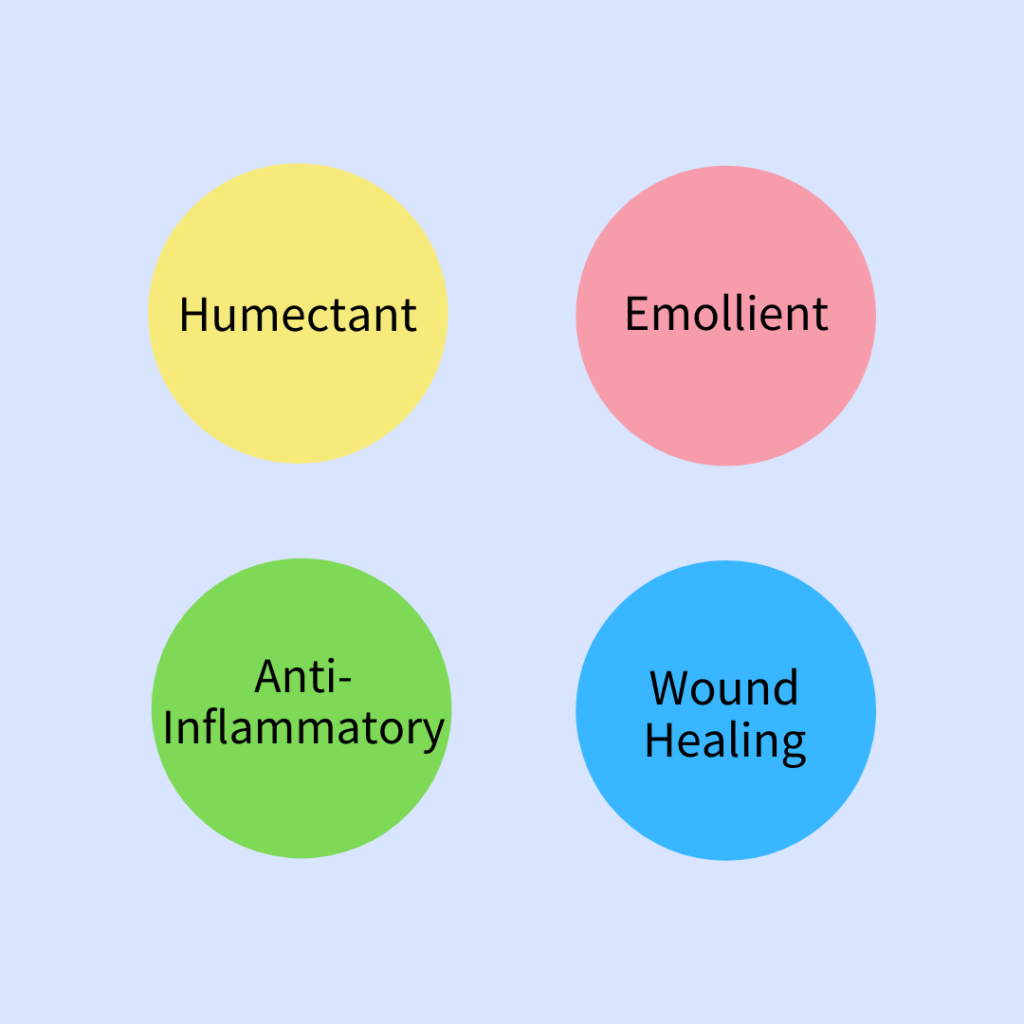 Most likely you've seen this ingredient name starting to take center stage recently, and for good reason. Panthenol, or also known as pro-vitamin B5, contains humectant, emollient, wound healing and anti-inflammatory properties. How does that effect your skin? Let's break it down:
Humectant: Ability to hold and retain water
Emollient: Helps smooth skin texture and decreases water loss
Wound healing: Stimulates the cells that help with healing
Anti–inflammatory: Reduces redness and irritation
How does it compare?
This isn't the only hydrating and soothing ingredient out there. We have a whole list of other hydrating heroes here. When it comes to glycerin, these two have very similar functions. However, for brands, promoting panthenol on the label is a much better selling point. With hyaluronic acid, both aim for the same benefits but a lower percentage of hyaluronic acid is needed to see a difference. Meanwhile pro-vitamin B5 takes a higher level for those benefits to show.
How much do you need?
Surprisingly, this ingredient is an expensive raw material! In general, the usage rate falls between 1 and 5%. But brands can use more or less depending on their preferences.
However, if you use a low percentage of this ingredient (0.01-0.1%) then you might not reap any of the benefits. With such a low percentage, brands can "claim" the ingredient for marketing but it won't have much effect on your skin.
Keep in mind
Something to keep in mind, when pro-vitamin B5 is used at a higher percentage, it can be a bit sticky and viscous. This isn't the case for everyone, which is why we always suggest patch testing new products first. Same can be said for glycerin!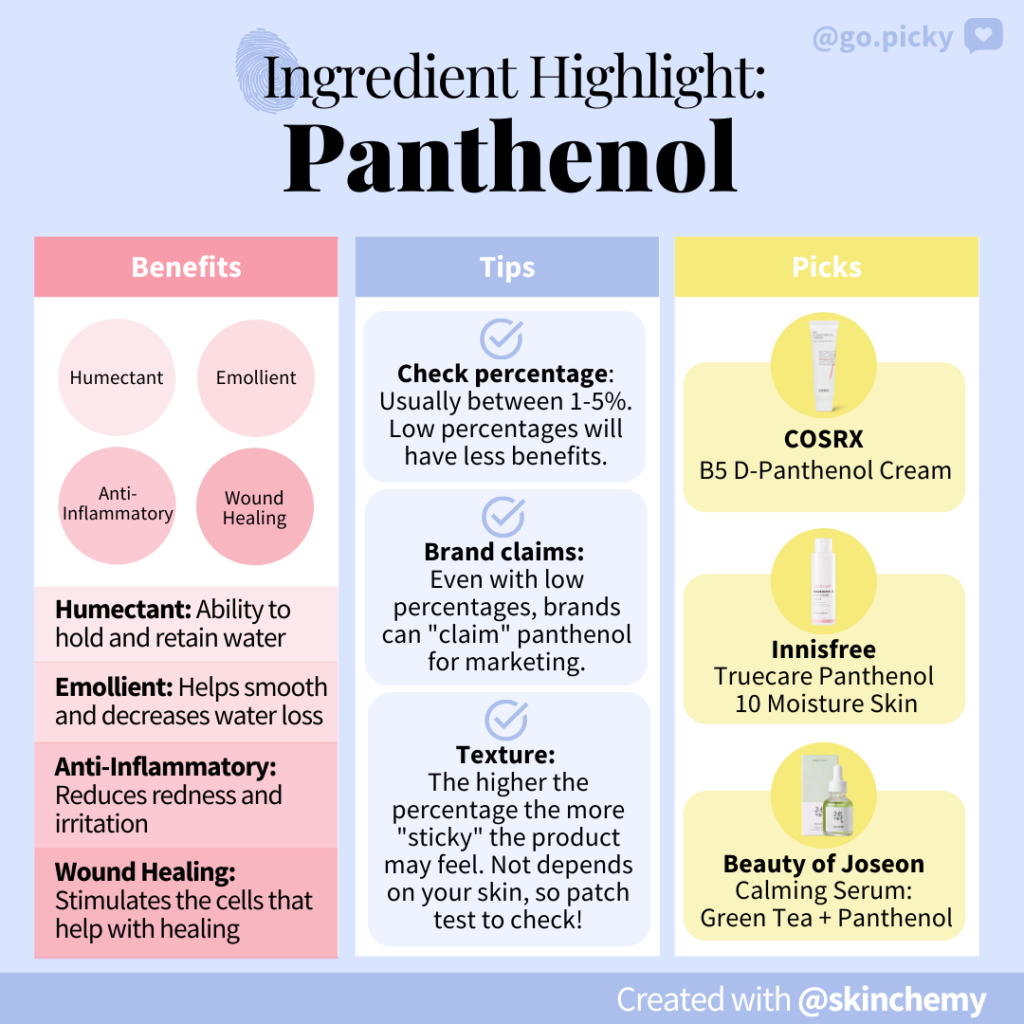 Picky's Panthenol Picks
COSRX- B5 D-Panthenol Cream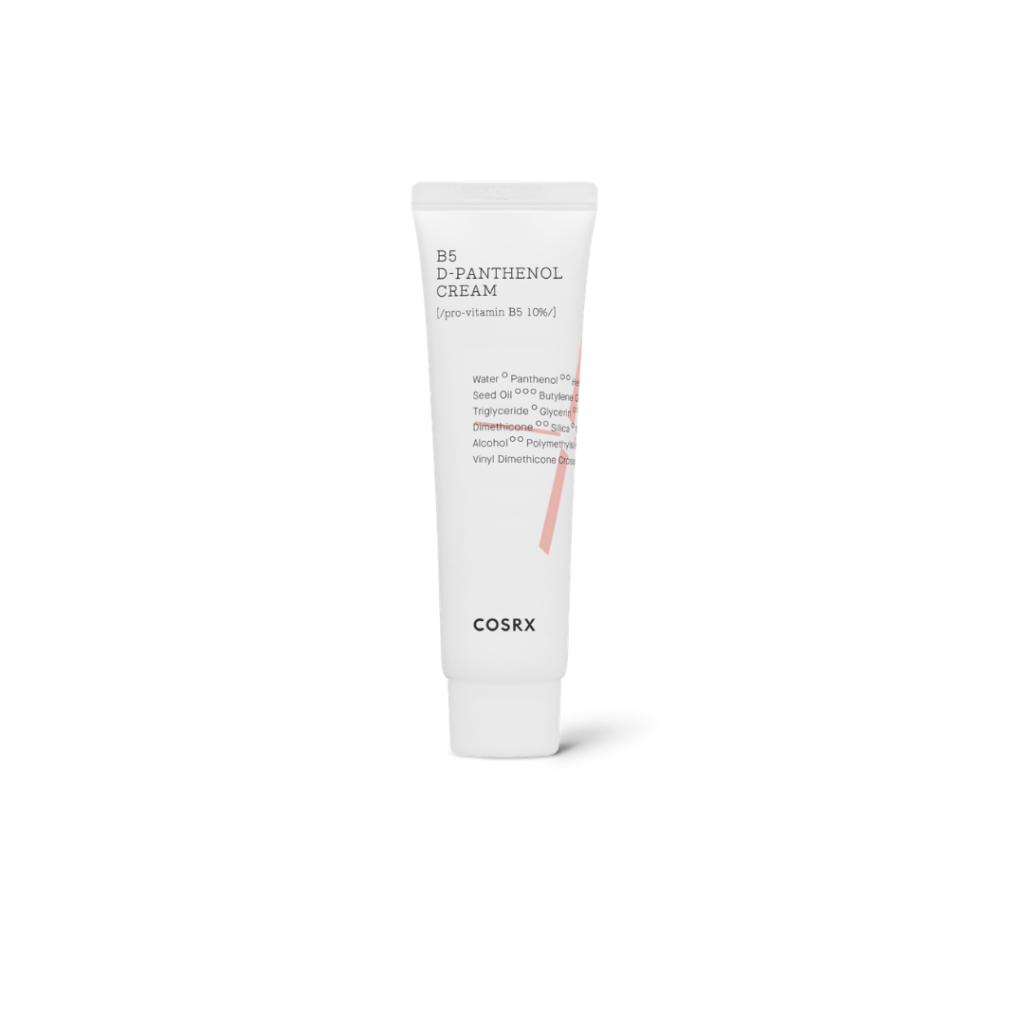 The B5 D-Panthenol Cream from COSRX doesn't contain any irritating ingredients, fragrance, or essential oils. Their blend of hyaluronic acid and panthenol can help calm down redness and irritation.
Innisfree- Truecare Panthenol 10 Moisture Skin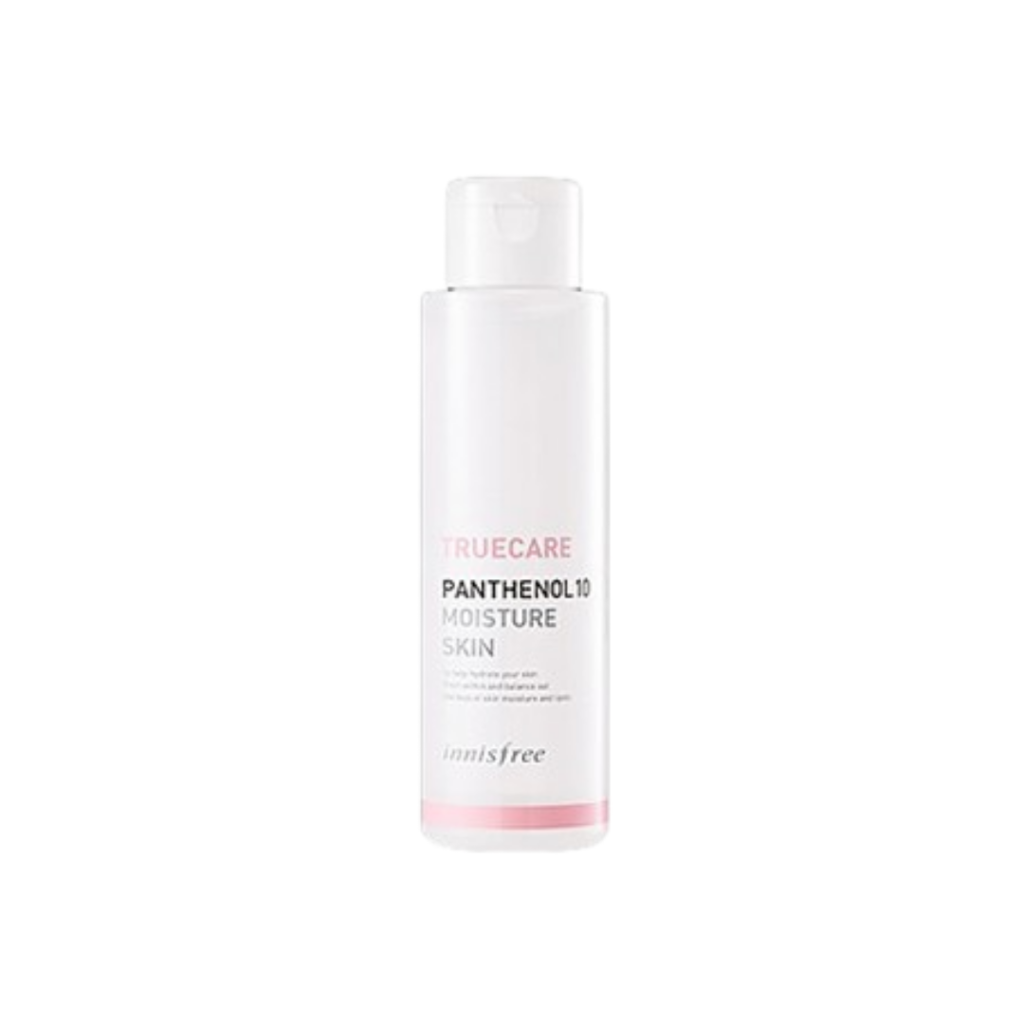 Innisfree's Truecare Panthenol 10 Moisture Skin contains 10% of panthenol, which helps to moisturize the skin and keep it hydrated all day long! Great for oily and dehydrated skin due to its triple layers of moisture. But don't worry, it's not heavy or thick, rather this toner is light and fresh!
Beauty of Joseon- Calming Serum: Green Tea + Panthenol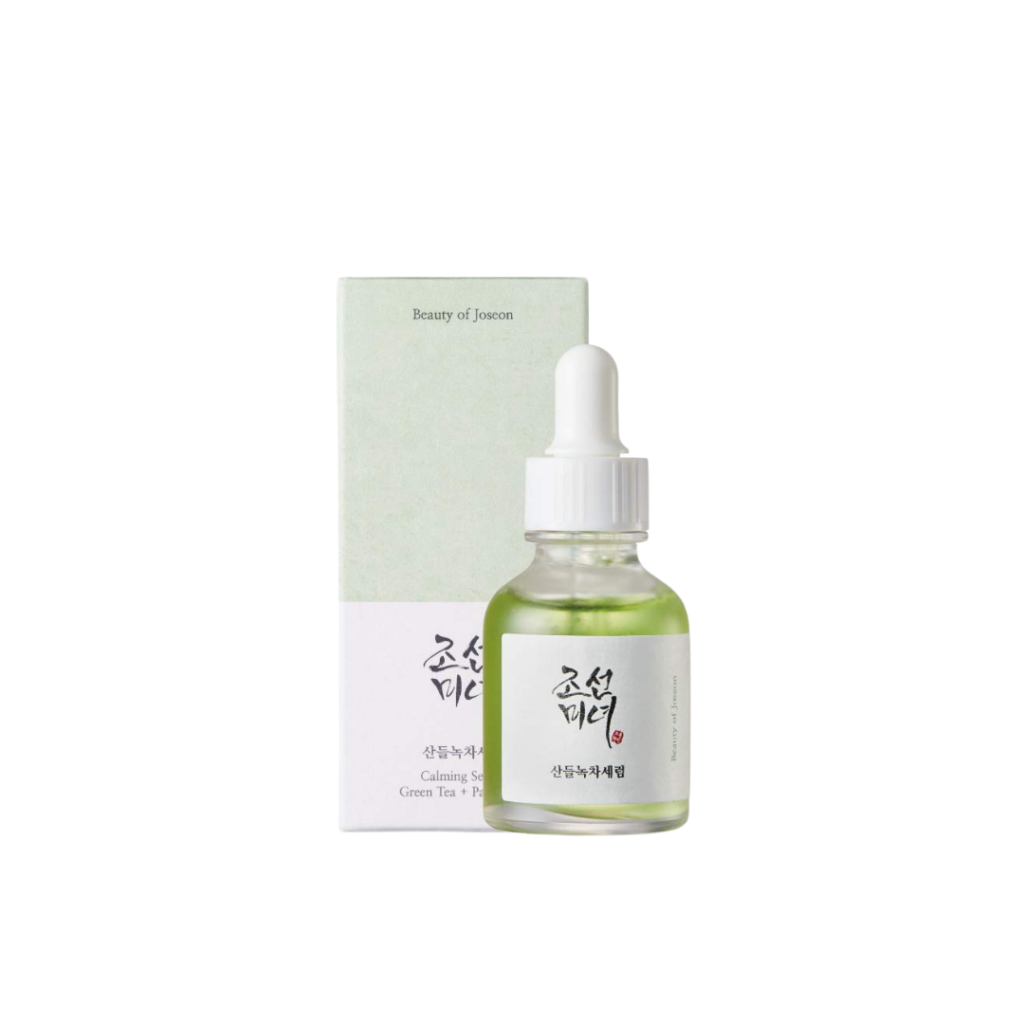 The Calming Serum: Green Tea + Panthenol from Beauty of Joseon is full of soothing and hydrating ingredients like green tea leaf water, panthenol, glycerin, propolis, and more! This serum has the potential to help with UV damaged skin and fade appearances of fine lines. In addition, it can help brighten your complexion and hydrate your skin.
Be Picky
Want even more products? Use the Mega Search Filter on the Picky app and type in the exact ingredients you want in your product search! Don't forget to follow us on Instagram for more fun skincare science content and check out Picky's web based site too!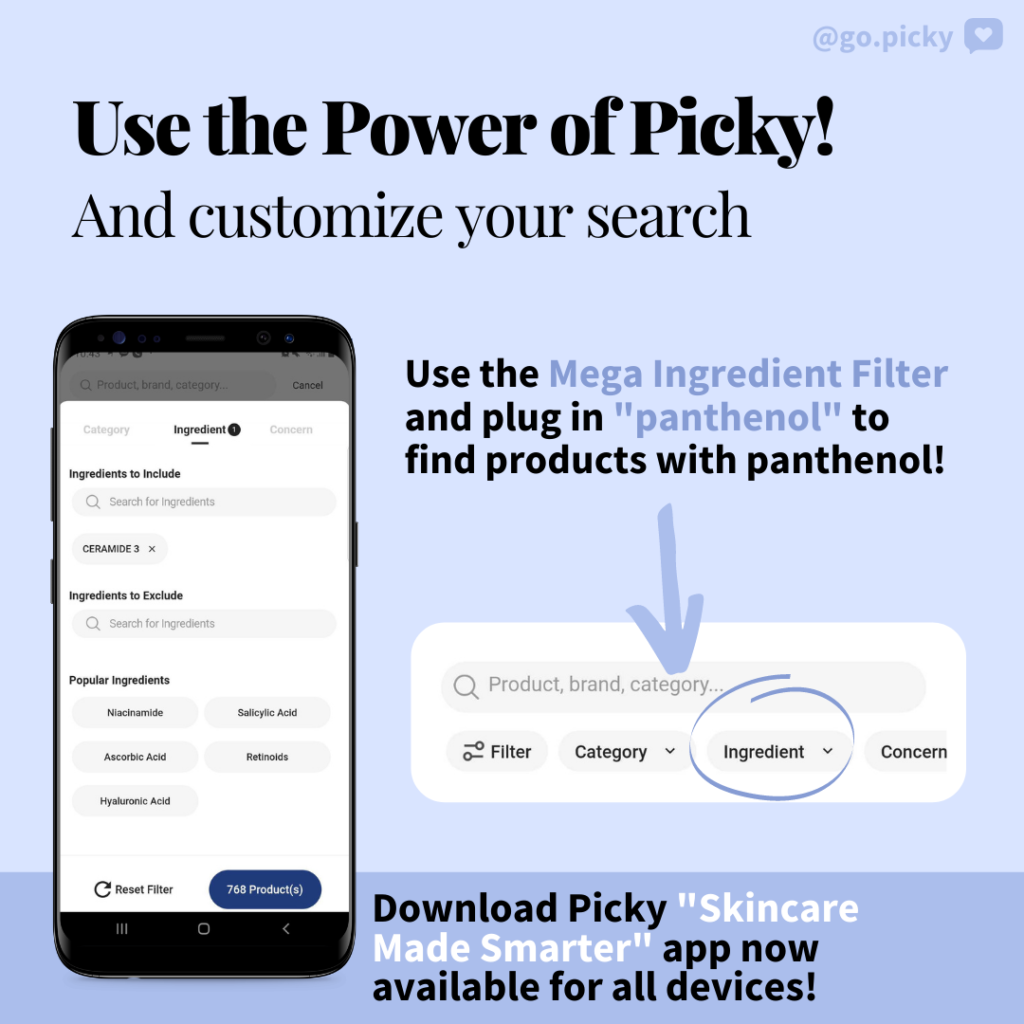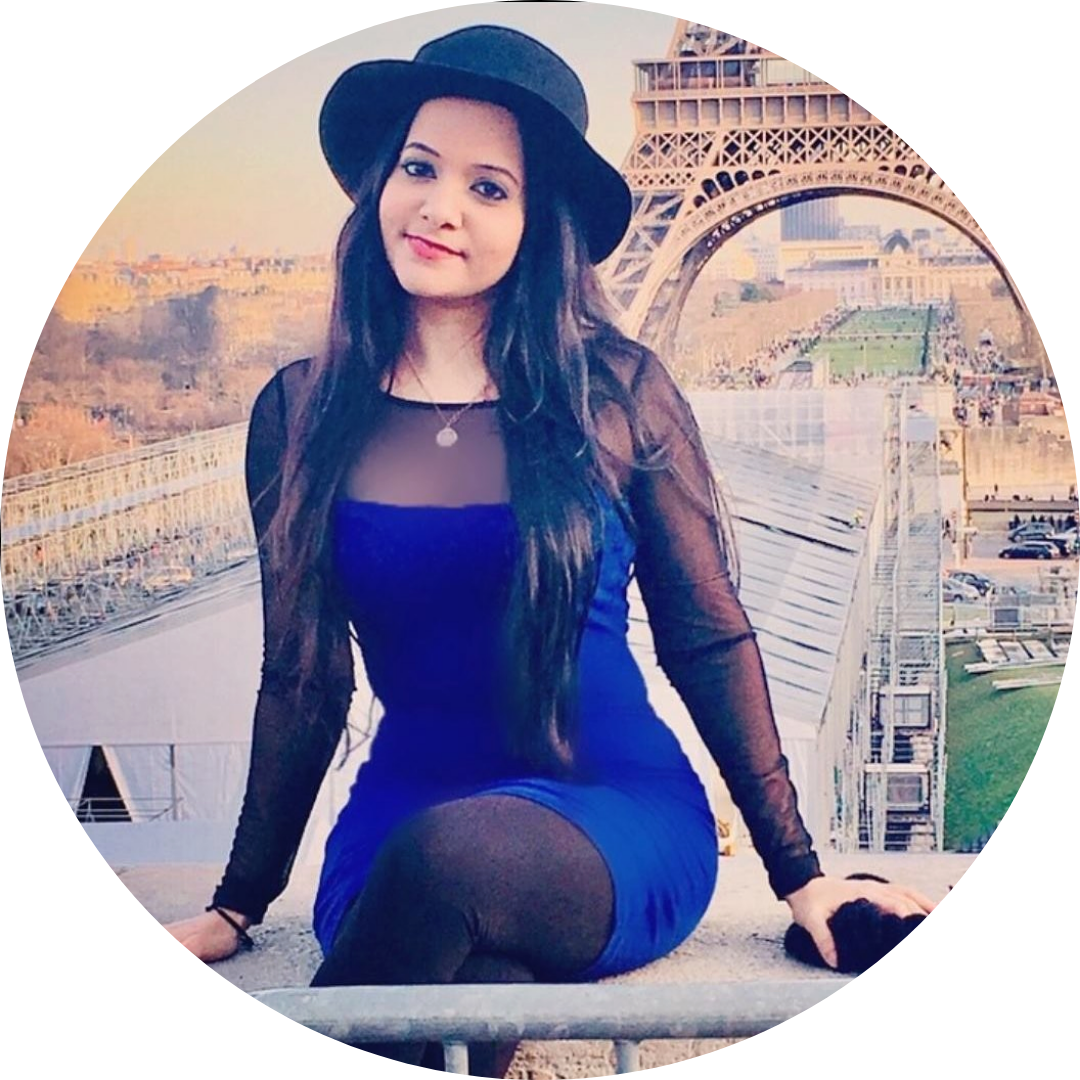 Created with Picky Expert Lalita, @skinchemy, a cosmetic chemist from the US!