We all have those days where your skin feels dry, tight and uncomfortable. Red and irritated skin is even more prevalent now due to friction that can come from wearing face masks daily. In order to alleviate uncomfortable-feeling skin we need to introduce more moisture and soothing ingredients into our skincare routine. Fast-absorbing calming serums which contain concentrated amounts of the most useful ingredients are the most effective way to obtain rapid relief.
Stressed about where to begin? Chillax! We've collected the top recommended calming serums on Picky. It's time to sit back, relax, and let all of these products do the work.
Calming Serums- Picky Community Recommends:
To Relieve Dry, Tight Skin
Torriden's serum is packed full of useful ingredients ready to calm your skin. Containing both low-molecule and 5D complex Hyaluronic Acid, this serum is a burst of moisture in a bottle. D-Panthenol repairs the skin barrier to ensure hydration lasts for longer relief, meanwhile, Ceramide prevents tightness in the skin.
"If you want to hydrate from the root, from the deepest layers of the skin…this serum is going to delight you, it is also not sticky at all. It is absorbed in 3 seconds, leaving the skin soft. Since I have had it, my skin has not flaked again." – ElenanitoPresumido
This serum's unique factor is that it consists of 66% bamboo water. Bamboo is a known hydrating ingredient, providing moisture for tight and dehydrated skin. This serum also contains Hyaluronic Acid for the ultimate hydrating repair. Bamboo is also an anti-irritant, containing anti-inflammatory properties. Centella Asiatica extract works alongside the bamboo in restoring the skin barrier to calm and de-stress the skin.
"It is very soothing, especially if your skin stings and feels irritated. I apply under my eyes and dermatitis area. Previously that area is super dehydrated, the skin flakes off and is super red, after consistent use I noticed it starts healing and is less dry." – Shasha16
To Sooth and Repair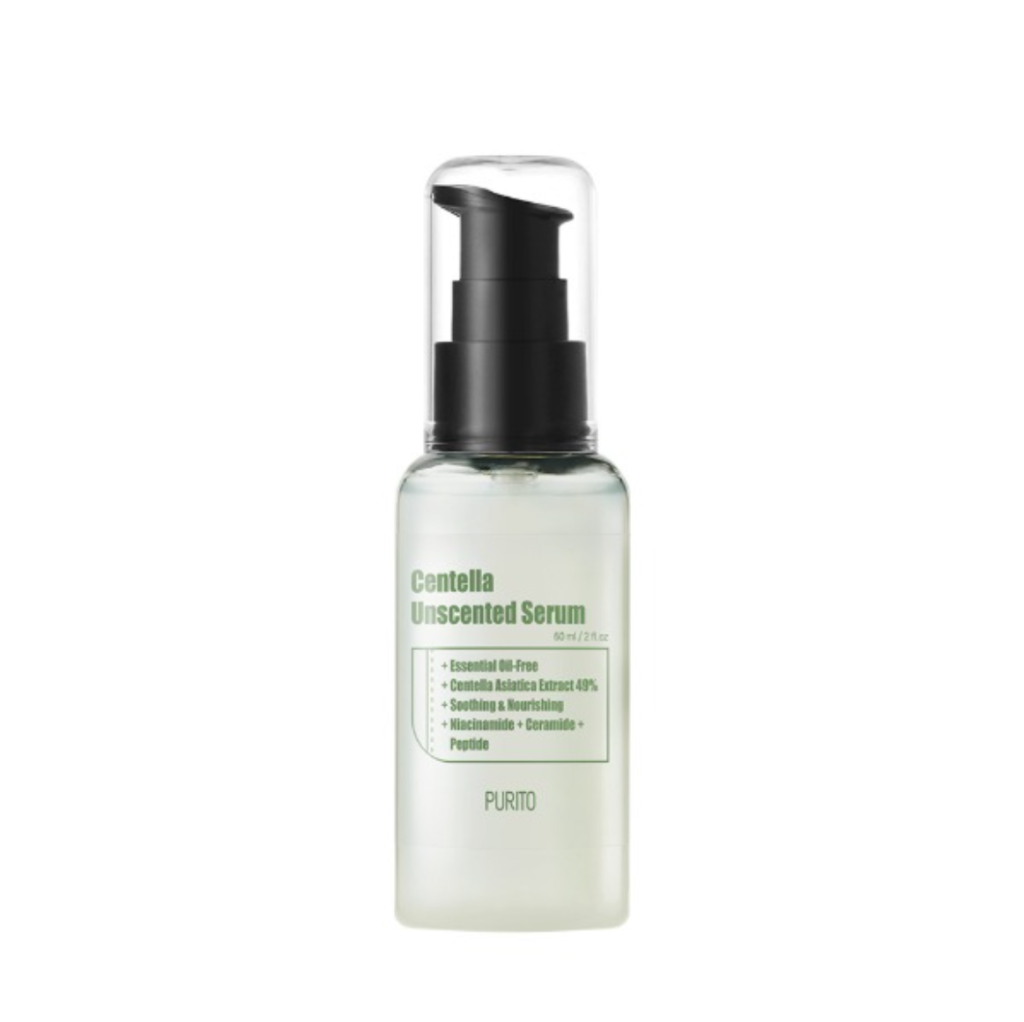 PURITO Centella Unscented Serum
Rich in Centella Asiatica extract, this serum provides repair above all else. Centella Asiatica has been used throughout history as a medicinal plant, however, in modern times its healing properties prove useful in repairing skin barriers damaged by acne and other skin conditions. Working in harmony with Panthenol, tight and irritated skin is no match against this Centella-rich formula.
"It gives moisture to my skin. My pores are looking more refined and seem less visible. This serum also helps to sooth itchiness and redness. At times, I have itchiness on my skin, I'll just put a small amount of the serum and boom! All clear!" – azureenasri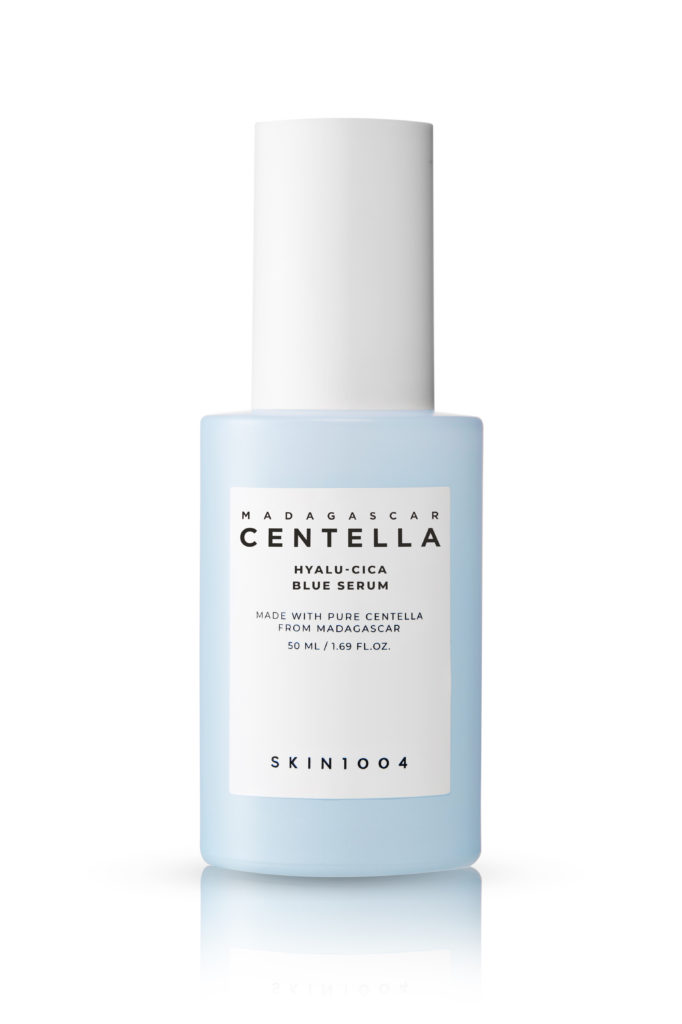 SKIN1004 Madagascar Centella Hyalu-Cica Blue Serum
This serum combines five layers of Hyaluronic Acid with Centella Asiatica extract for the ultimate hydration and repair combo. Each layer of Hyaluronic Acid contains different sized particles to ensure that moisture can reach even the deepest layers of your skin. Centella Asiatica restores the skin barrier, therefore providing long-lasting soothing effects to damage caused by skin conditions and external irritants.
"My skin has constant redness. This serum helps me to feel comfy with my skin with its soothing effect. After application, the serum absorbs quickly without feeling sticky or greasy. And it stays hydrating the skin. And I personally love the smell." – Cath
To Reduce Redness
Abib Heartleaf Essence Calming Pump
When it comes to all-around calming serums, this one is a top contender. Heartleaf is an amazing ingredient for reducing redness. It contains anti-bacterial properties that directly target skin conditions and blemishes. The other key ingredient Quercetin soothes skin by reducing irritation and redness while also relieving any itchiness.
"Abib Heartleaf Essence successfully soothed my irritated skin. My skin would get red and feel irritated once in a while. Initially, I was scared that this product would sting when I apply it directly on my red skin but it was very gentle and soothing." – Moellyc
Get Picky
Interested in learning more about the effects of calming skincare? Our community is full of passionate, kind and welcoming skincare lovers that are happy to spread their skincare insight (along with our amazing Experts of course). Check out Discuss on the Picky app to see what the community is talking about, join fun mini-challenges, giveaways and so much more. Don't forget to follow us on Instagram and check out our YouTube!