Odds are, you've come across the name retinol in your skincare journey. And of course, it can make some of us a bit nervous with it's amazing -but potent- power! That's why we thought asking our Picky community the retinols they recommend or even started with would be a helpful guide for many out there. We'll also throw in a few of our top retinol picks for beginners!
What is Retinol?
First off, you might be asking, what is retinol? And why do so many skincare users talk about it? Well, we'll sum it up for you but if you want the full info make sure to check out our article here. Essentially, retinol is a retinoid which acts as a 'wake-up call' for our skin cells to do their jobs and promote skin cell turnover rate. This helps to boost new skin cells and increase the production of collagen. Fading hyperpigmentation and helping to give a more firm and youthful glow to your complexion.
If you're brand new to retinols and need a handy-dandy retinoid cheat sheet for beginners, we have just what you need right here!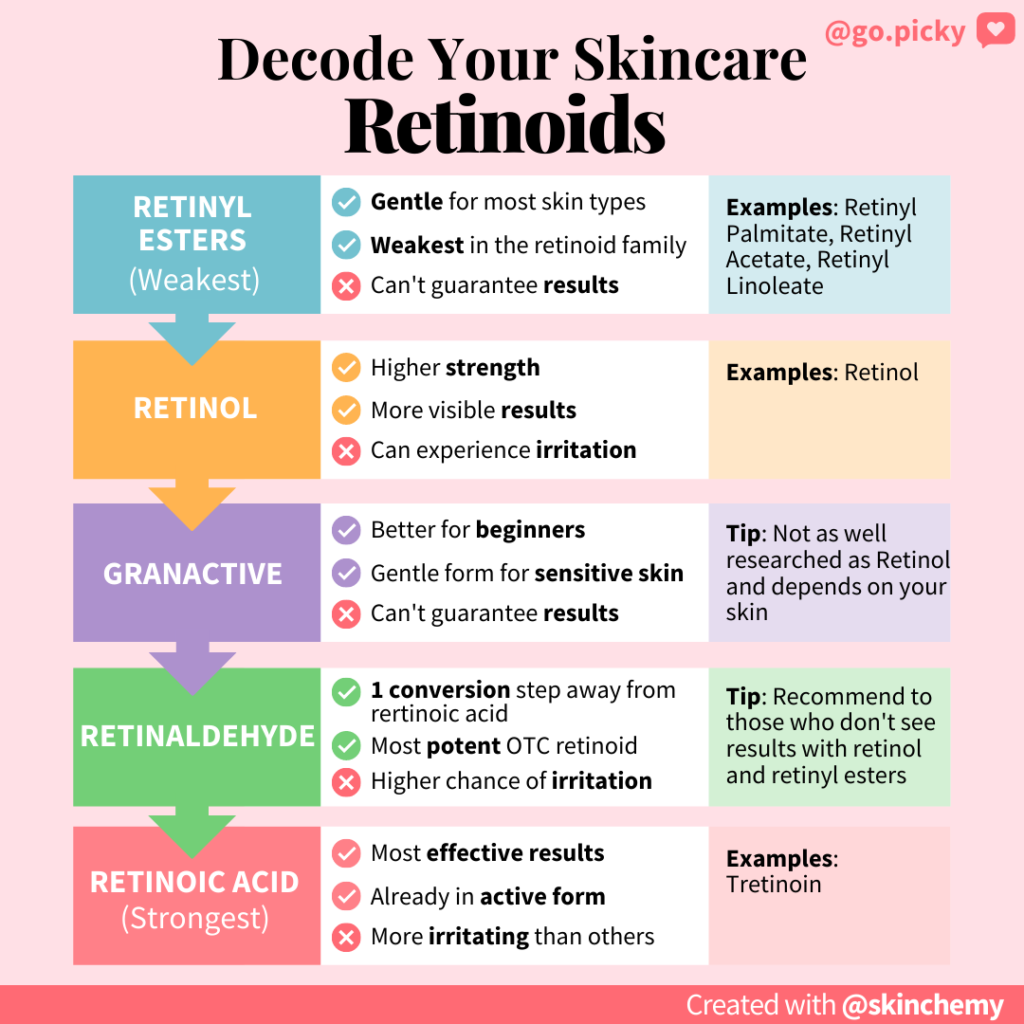 Tips For Starting Retinol
Apply retinol ONLY at night! You want to start with a low percentage and use it just 1-2 times a week at first, until you build up more tolerance and then can increase the frequency. A cream formulation of retinol can help act as a barrier that allows a slower and more gentle release of retinol to the skin, which is great for beginners. But if the product comes in a serum form, you can just layer it on top of your moisturizer. Don't forget to apply sunscreen whenever you use it. You should be using sunscreen every day, but ESPECIALLY if you are using retinoids.
Do not use retinols if you are pregnant or breastfeeding.
Retinols For Beginners: Picky Community's Choice
Highly Rated

CeraVe Resurfacing Retinol Face Serum
This is a great option for those that are looking to fade post acne scars or dealing with acne. This serum is formulated with encapsulated retinol to help refine skin texture and improve overall skin smoothness. Helps to reduce the appearance of post-acne marks and pores. And of course, we all know, CeraVe's products are created with dermatologists so you know their claims are viable.
"After 2.5 months of consistent use, my skin feels smooth, plump and healthy. The little bits of texture has also disappeared and old PIH has faded. New scars faded super quickly too. This was also really gentle and never caused any purging or drastic increase in dryness." -Skinken
Budget Friendly
Good Molecules Gentle Retinol Cream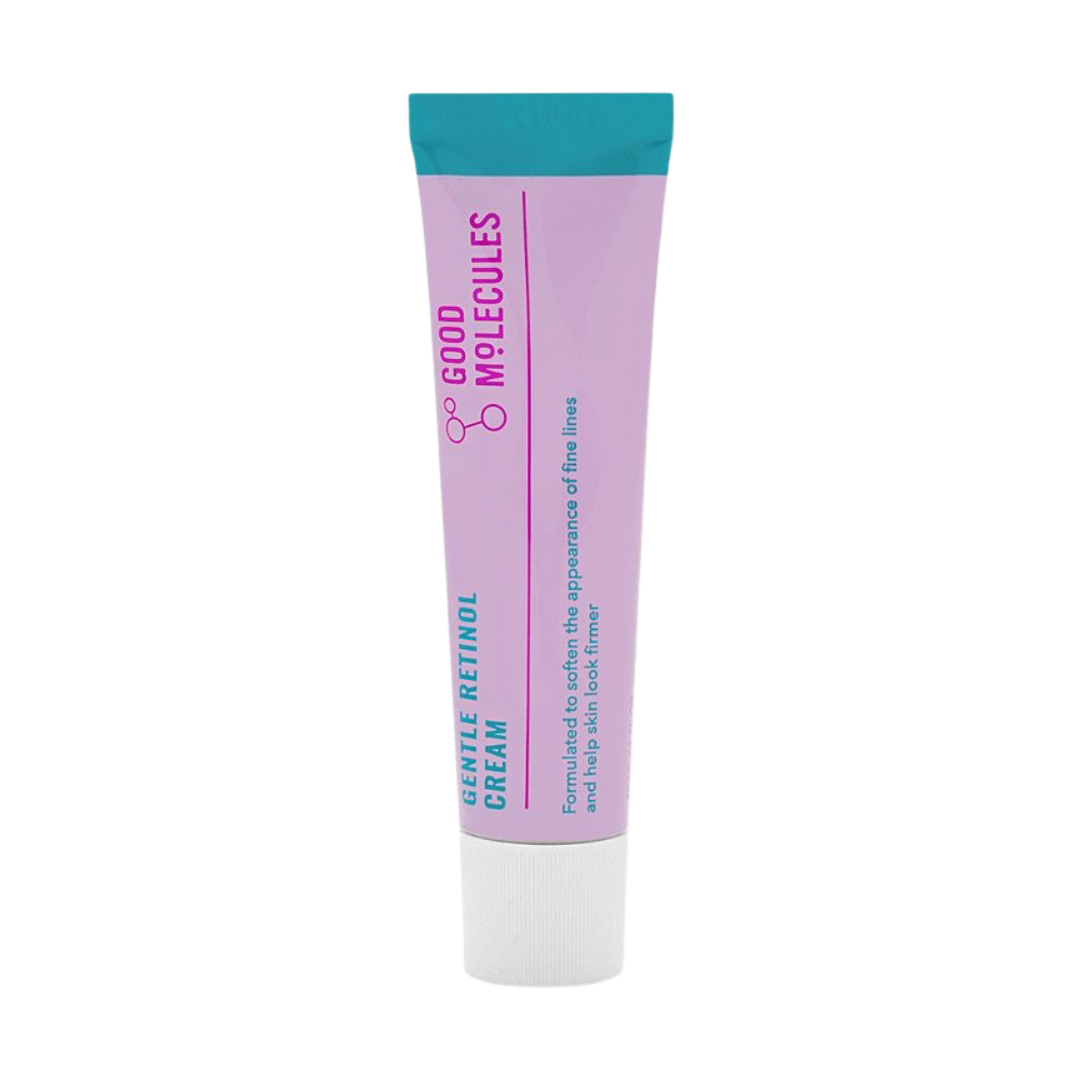 Get that glow on with this gentle retinol cream. Made with 0.1% retinol, this cream will help to improve fine lines and wrinkles while simultaneously nourishing any possibly dryness or irritation with soothing ingredients. Fragrance free, cruelty free and vegan! Plus highly affordable!
"This gentle retinol cream is indeed very mild on the skin, it doesn't sting nor carry a strong scent. It's a good recommendation that I can offer for those who want to start on their retinol journey. Whatever retinol product it may be, only use a pea sized amount." –SkinGecko
Granactive Retinoids
The Ordinary Granactive Retinoid 2% Emulsion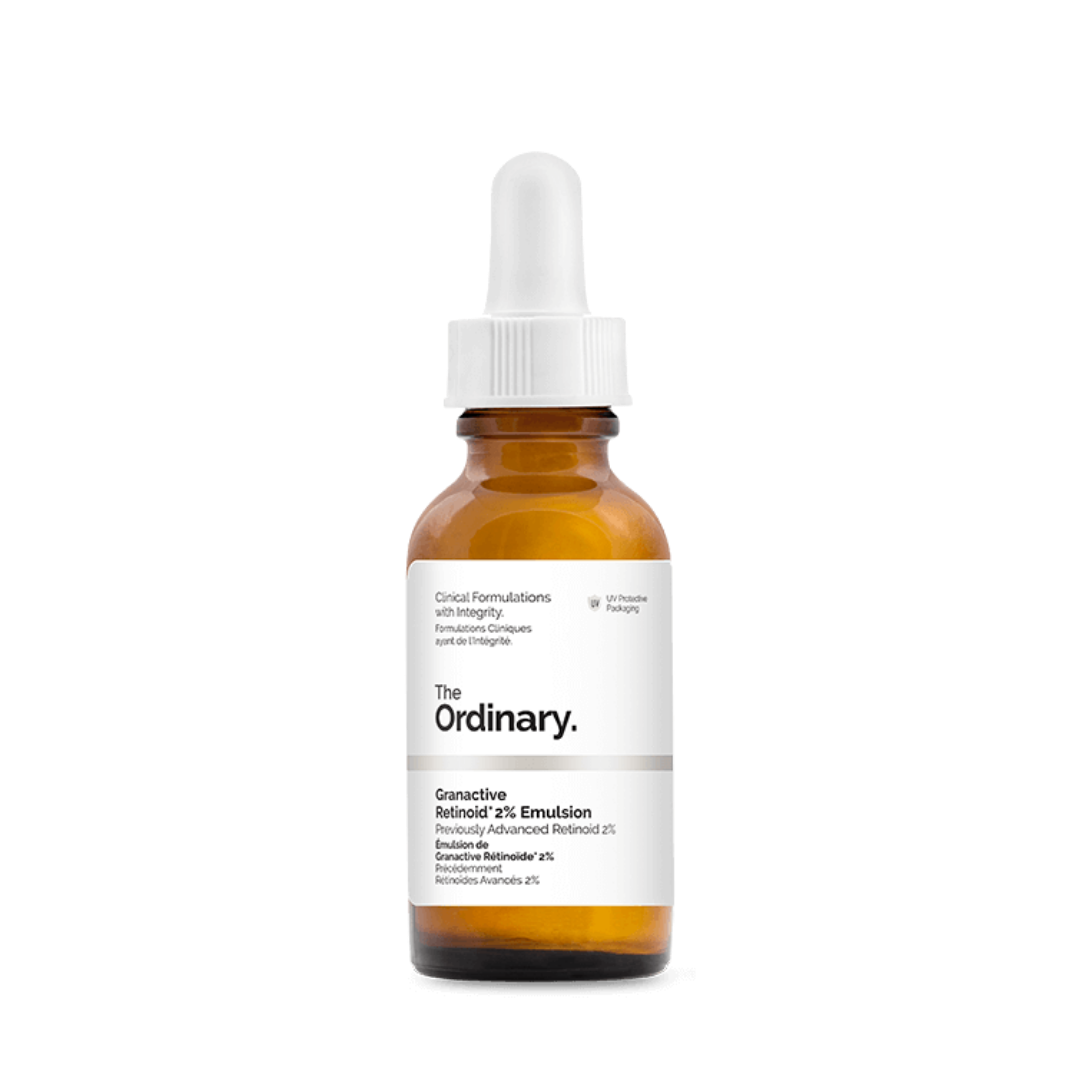 Granactive retinoids are a newly formulated kind of retinoid that aims to deliver the perks of more potent retinoids but without the possible irritation or purge that comes with it. This emulsion from The Ordinary is a good starting retinol, to get the benefits without the potential irritation!
"This is the perfect choice for people who would like to have a gentle start with their retinol journey! I love its texture and consistency and I feel like its such a treat to put this on my face. I was also afraid of peeling and dryness that usually come with high percentages of retinoids but I experienced non of that. The best part is feeling the difference in the texture and smoothness." –LouiseY
Splurge Pick
Drunk Elephant A-Passioni Retinol Cream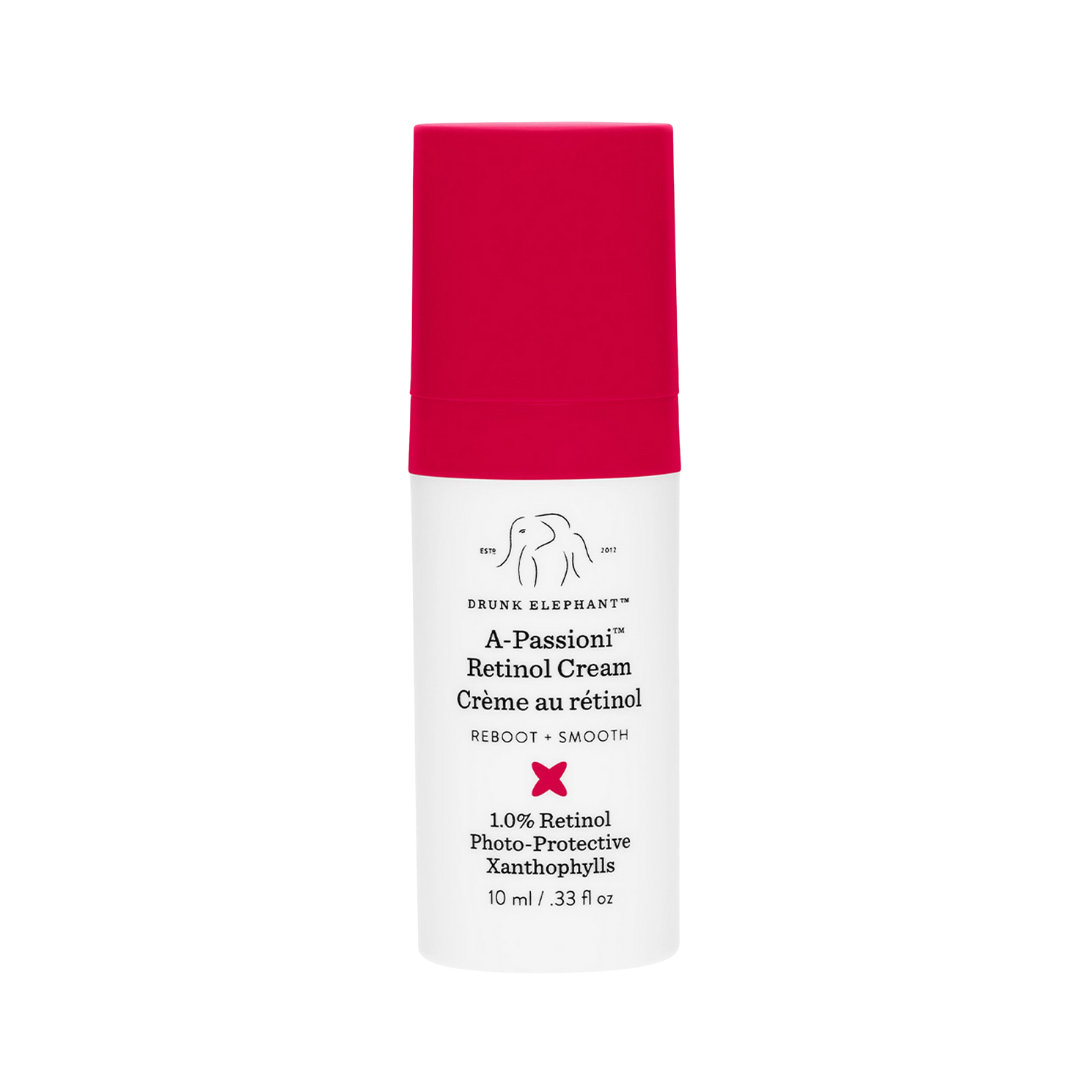 Combines 1% vegan retinol with superfood-rich ingredients to dramatically diminish the appearance of fine lines, wrinkles and sun damage. This is formulated with vitamin F, jojoba oil, kale extract and much more to deliver nutrients along with anti-aging prowess.
"Firstly I would say that you won't see results instantly, you would need at least 2 weeks to see results. Purging will happen, it's something unavoidable with retinol and if you are a beginner, please do a patch test first and only use a peas size amount. My skin cleared up after months of suffering and I did face some purging initially, but it was mild. It lightened my acne scars, texture of my skin improved and made my skin tone even too." –SushiRiya
Retinols For Beginners: Picky's Pick
Olay Regenerist Retinol 24 Night Moisturizer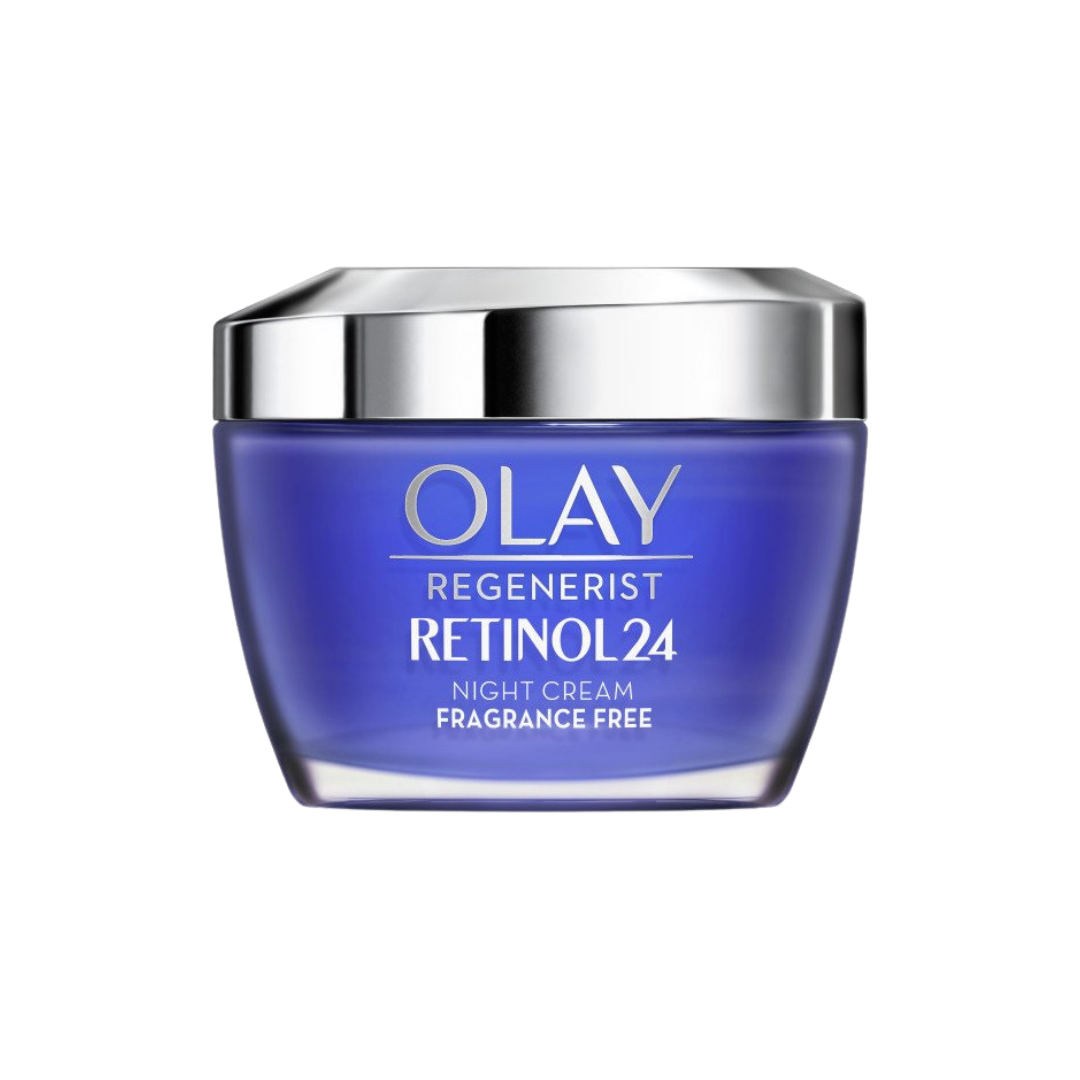 A vitamin B3 and retinol combo to hydrate along with removing visible lines and wrinkles. Not to mention it helps to firm, brighten and fade dark spots! Delivers overnight regeneration without and dyes or fragrances, so those with sensitive skin can rejoice! With all of this, of course we had to put it on our top retinols for beginners.
"As I am new to retinol I thought of using this as a starter and then move to higher concentrations. I have fine lines under my eyes and neck area, I have been applying this cream on my face. After a few times of use I did see a difference in fine lines under my eyes but not so much on my neck. And this cream did not purge my skin." –Canvas28
Be Picky
When it comes to learning skincare, Picky's community can't be beat! Our community is full of passionate, kind and welcoming skincare lovers that are happy to spread their skincare insight (along with our amazing Experts of course). Check out Discuss on the Picky app to see what the community is talking about, join fun mini-challenges, giveaways and so much more. Don't forget to follow us on Instagram and check out our YouTube!