Cleansing is the ultimate foundation of our skincare routine. When your face is free of dirt, makeup, and impurities, skincare products for the rest of your routine soak in much better and work more effectively. It's the first step of all skincare routines! That's why picking the right cleanser paves the way for other products that follow. There's a variety of cleansers on the market. So how on earth do you find the perfect one? No need to worry! Luckily, we have an Expert guide just for you to pick the perfect cleanser for you.
Best Ingredients For Every Skin Type
Here are a few pointers to get you started on the kinds of ingredients to look for on your cleanser label!
Normal skin: You can most likely deal with any kind of ingredient.
Dry skin: jojoba oil, glycerin, hyaluronic acid, and ceramides. Take note to avoid products that contain fragrance, alcohol, or SLS!
Oily and acne-prone skin: salicylic acid. niacinamide, tea tree extract, vitamin C, clay, and charcoal
Sensitive skin: glycerin, ceramides, Centella Asiatica, and aloe. It's best to avoid products that have fragrances, alcohol, and SLS!
Types of Cleansers
Cleansers actually come in many forms. There's no one size fits all option. Thankfully, there's enough variety to go around to suit every skin type and concern!
Gel Cleanser
The best cleansers for normal, oily, acne-prone, and combination skin are those that are super lightweight and maintain the skin's natural oil balance. Gel cleansers have a clear consistency that gets the job done by deep cleansing the skin, unclogging pores, and removing excess sebum without stripping away the skin's natural barrier.
Expert's Choice
COSRX Low ph Good Morning Cleanser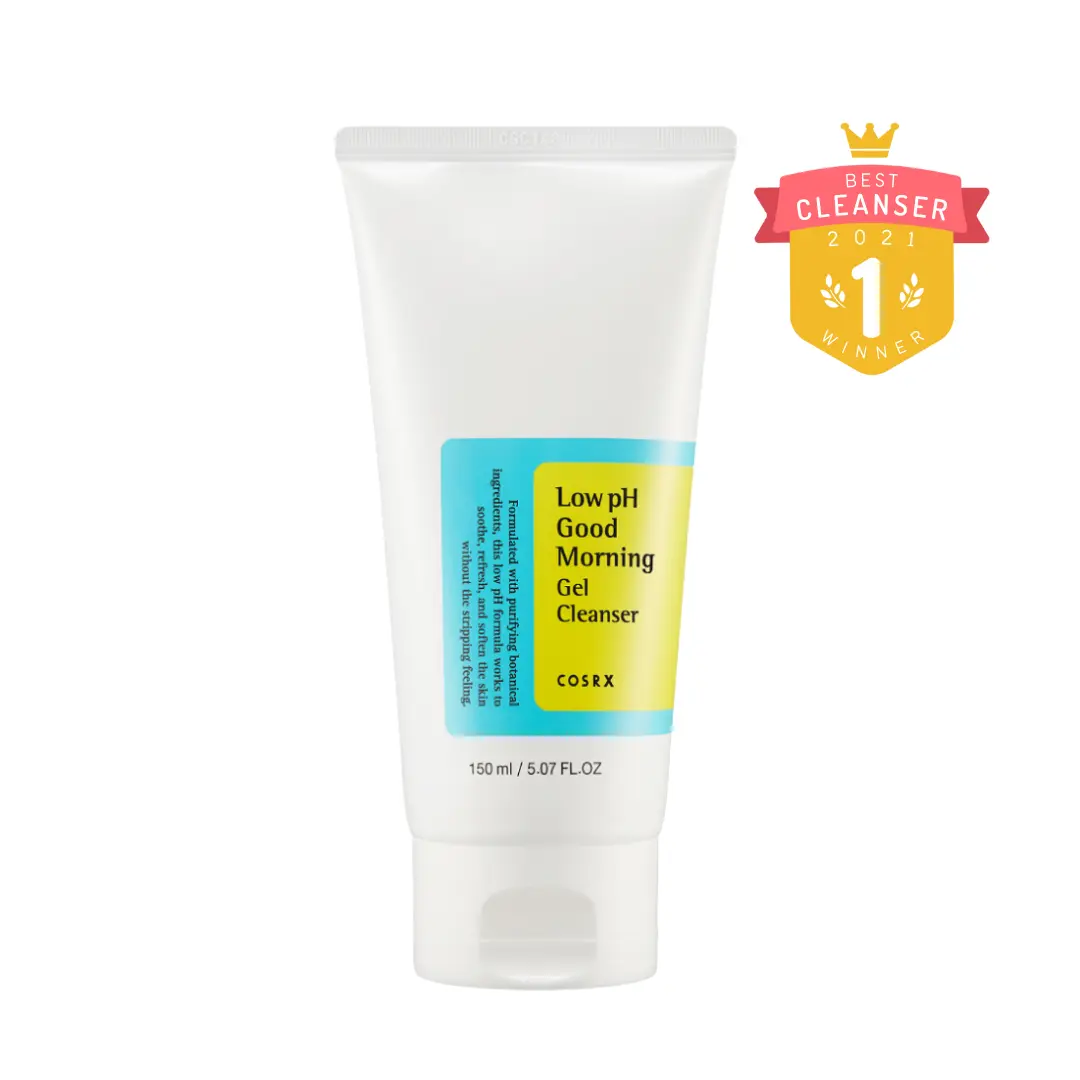 Cream or Lotion Cleanser
This type of lotion is usually thick and creamy in texture. Normal, dry, or sensitive skin should love creamy or lotion cleansers! Usually, it is formulated with essential moisturizing elements like glycerin, emollients, and humectants that moisturizes the skin. Afterward, this will be leaving your skin both smoother and softer.
Expert's Choice
TATCHA Rice Wash Skin-Softening Cleanser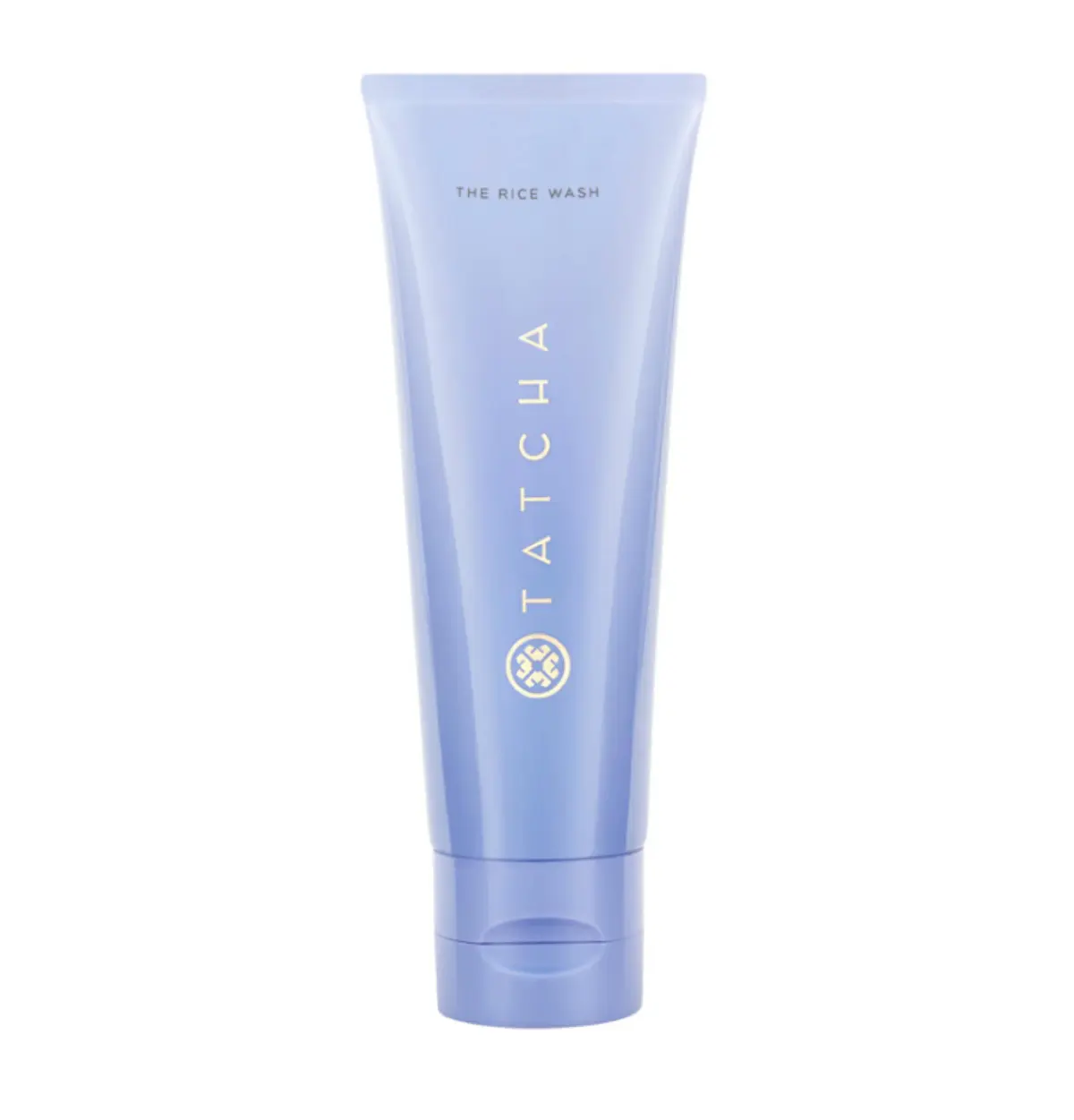 Foaming Cleanser
Cleansers don't always need to be foamy to work their magic. However, some people do prefer the rich, foamy lather to wash away the day's dirt and grime from their faces. It's usually best for those with oily and combination skin. If you are one of these people, a foaming cleanser might be the right pick for you. This type of cleanser does a great job at penetrating deep into your pores to get rid of all that gunk.
Expert's Choice
ACWELL No 5.5 pH Balancing Micro Cleansing Foam
Powder Cleanser
Those with sensitive, oily, or combination skin types should definitely give powder cleansers a go. Just like how its name sounds, this cleanser comes in the form of powder. Upon contact with water, it turns into cream or foam! What's amazing about this type of cleanser is that you can control its consistency based on how much you need. You can also use it for exfoliating by mixing it with less water. Adding more water to the powder is fantastic for daily cleansing.
Expert's Choice
DR. ORACLE Radical Clear Enzyme Powder Wash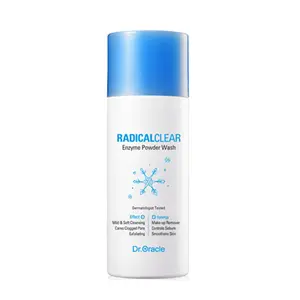 Exfoliating Cleanser
Exfoliators are split into two categories: physical and chemical. Physical exfoliants contain teeny-tiny abrasive particles—powder, grains, beads, or scrubs—to physically get rid of the dead skin. On the other hand, chemical exfoliants use mild acids to do it by dissolving the 'glue' that keeps the dead skin cells together. Both can be equally effective in creating a clearer and brighter complexion for normal, oily, or acne-prone skin types!
Expert's Choice
Physical Exfoliator: KIEHL'S Epidermal Re-Texturizing Micro-Dermabrasion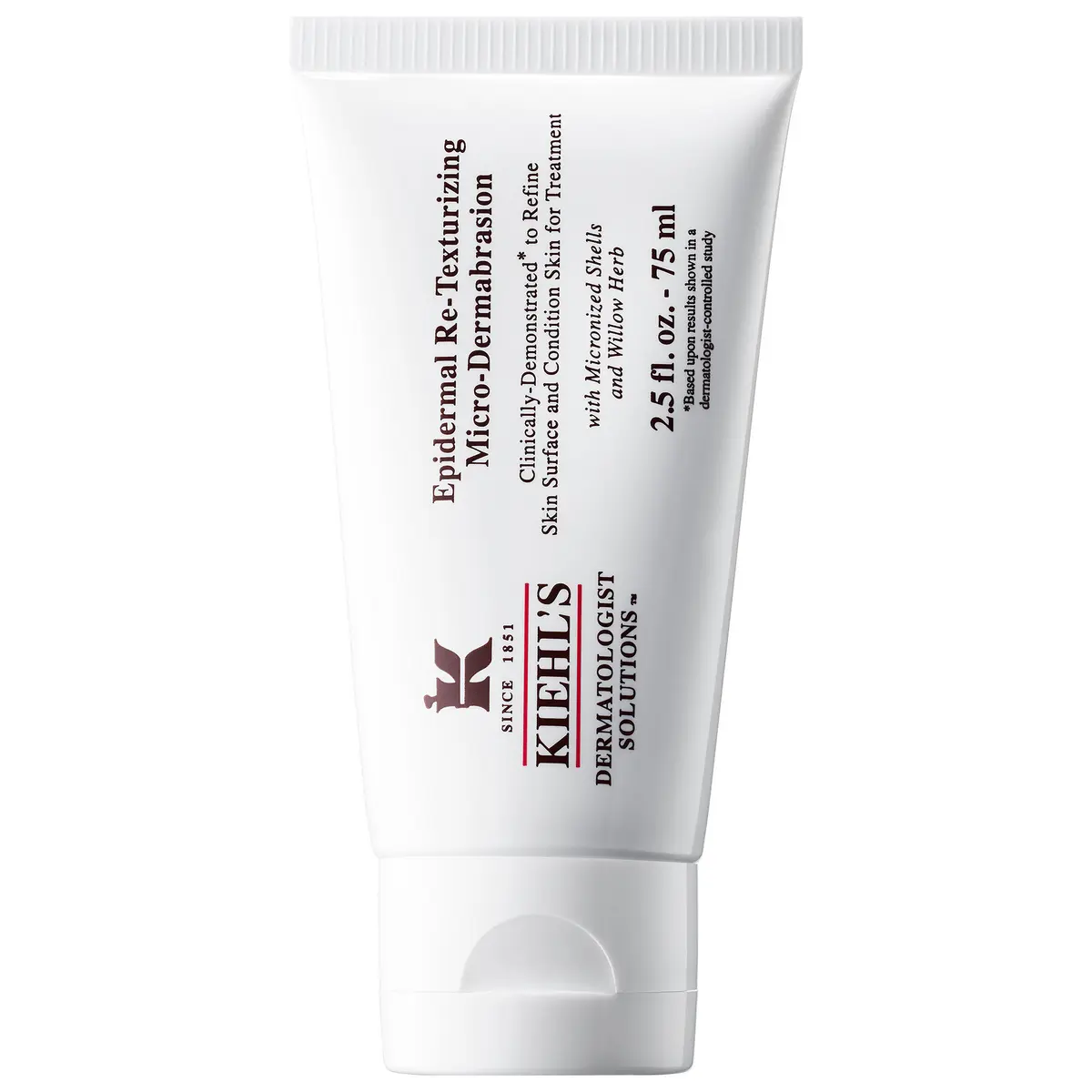 Expert's Choice
Chemical Exfoliator: CERAVE Renewing SA Cleanser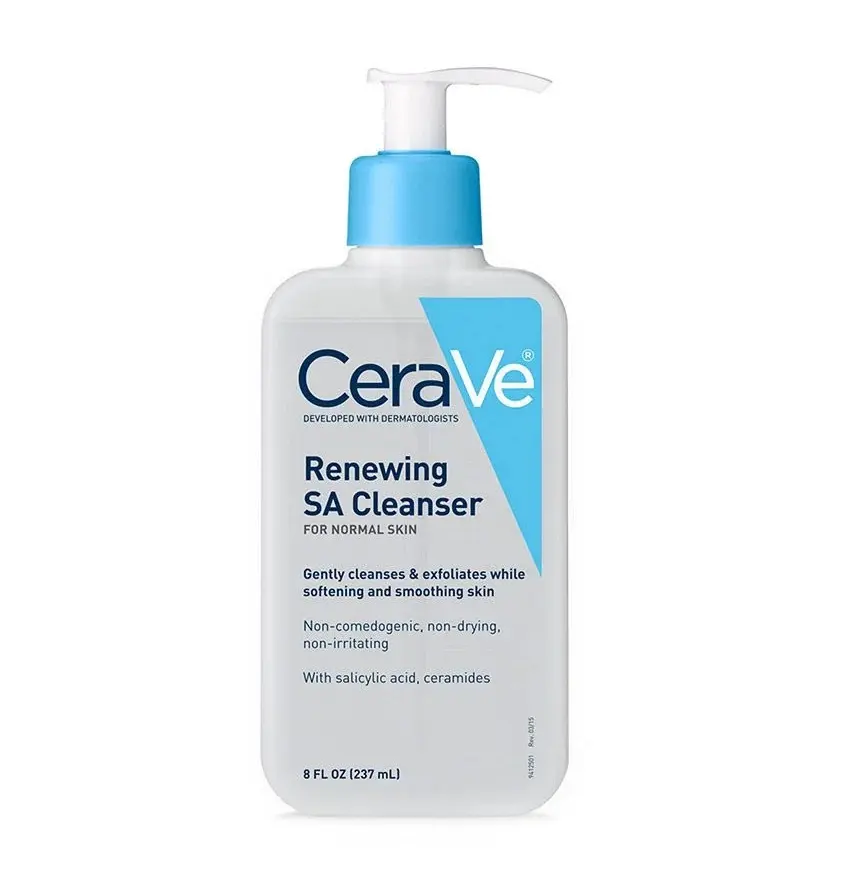 Clay Cleanser
Clay cleanser works almost like a clay mask. This should be great for those with oily, acne-prone, and combination skin types. It offers deep cleansing by drawing out impurities from your skin. Effective in absorbing excess sebum and thoroughly clearing out clogged pores. You will find your skin looking smooth and healthy post cleansing!
Expert's Choice
DERMALOGICA Active Clay Prebiotic Cleanser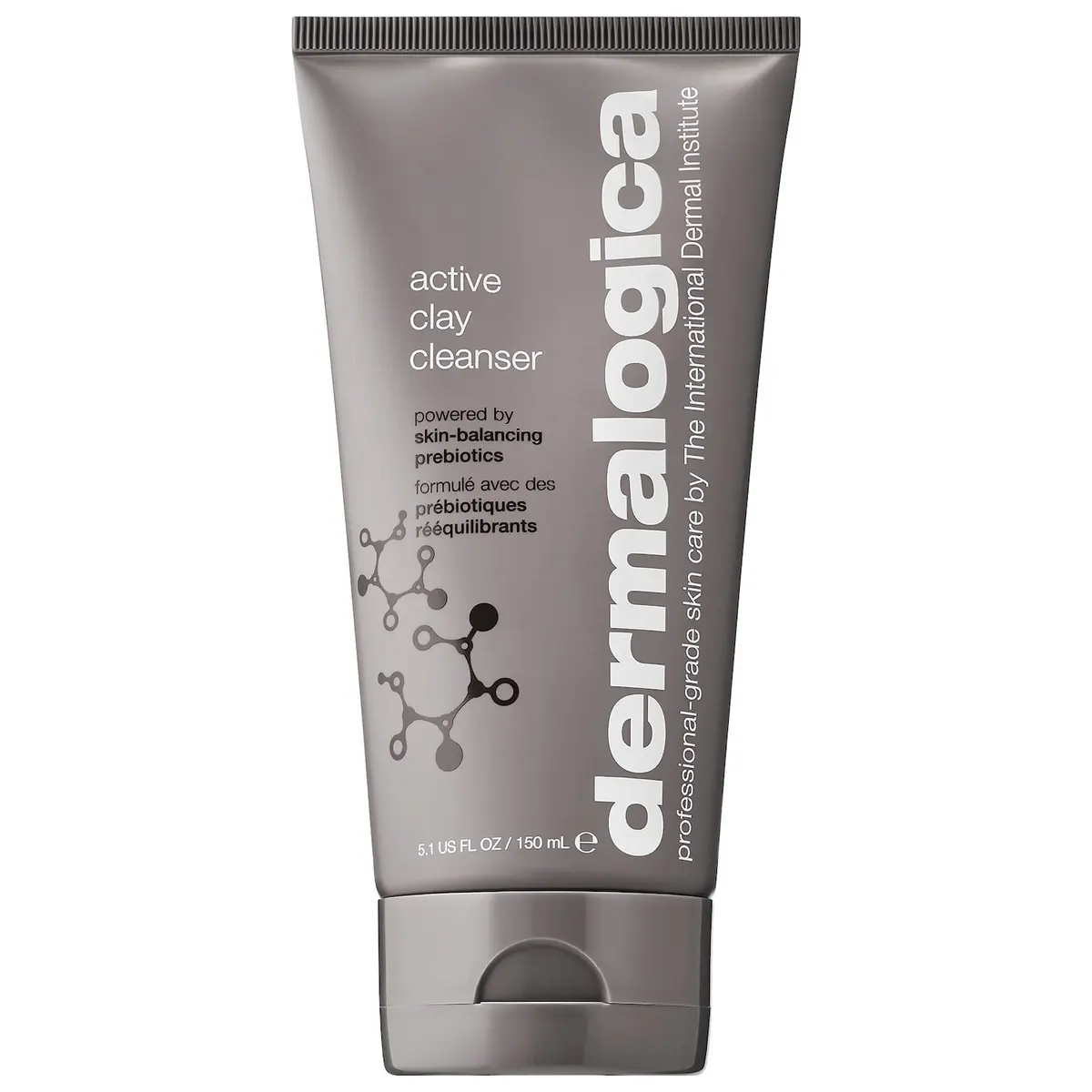 Double Cleansing Cleansers
Micellar Water
Looking for a fuss-free cleanser? This is will be your holy grail product. In, fact, micellar water works well on all skin types! This especially goes for those with much dryer or more sensitive skin. Micellar water is a super gentle, water-based cleanser that contains tiny molecules called micelles. Originated from France, this product does not require cleansing at all. Simply pour some of its liquid onto a cotton pad. Wipe the soaked cotton pad over your face and you can bid oil, makeup, and impurities au revoir! You can also use micellar water as the first product in your double-cleansing routine.
Expert's Choice
BIODERMA Sensibio H20 AR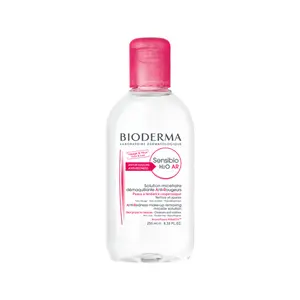 Oil Cleanser
Ever heard of the term "like dissolves like"? This is the key principle of how oil cleansers work. Cleansing oil removes unwanted debris by dissolving excess oil on the skin using the oil itself. After spending an entire day with heavy-duty make-up, this is the perfect gentle product for double-cleansing before bed. Oil cleansers work on all skin types but this is definitely a must-have if you have dryer skin. In order to use this product, there's no need to wet your face first like most cleansers! Apply product to dry skin and gently massage your face in a circular motion. Then, make sure to thoroughly wash your face with a water-based second cleanser. You can learn more about double cleansing from one of our many articles on the topic!
Expert's Choice
DEAR,KLAIRS Gentle Black Fresh Cleansing Oil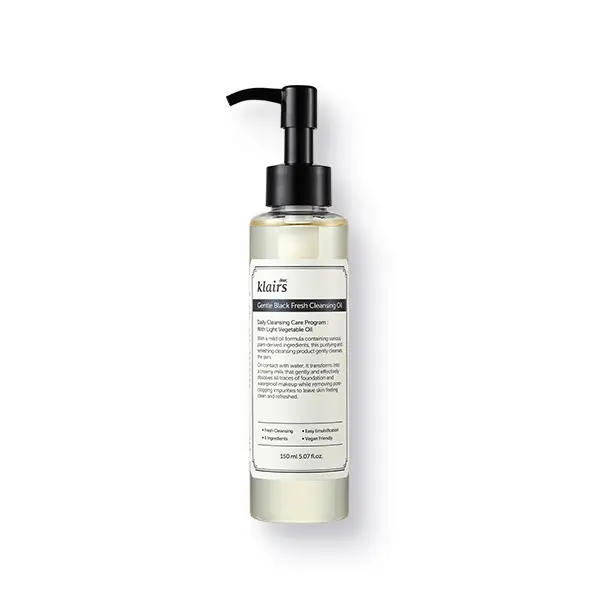 Cleansing Balm
Last but not least, you shouldn't forget about cleansing balms! Most suitable for dry and sensitive skin types. Cleansing balms are solid, oil-based cleansers that are thick and creamy in consistency. When you massage the product on dry skin, the heat from your hands melts the balm and turns it into a soft, buttery texture. Once you're done cleansing your skin, gently wipe it off with a soft wet washcloth. Follow it with your usual cleanser for an effective double-cleansing routine.
Expert's Choice
THEN I MET YOU Living Cleansing Balm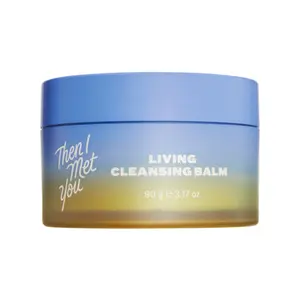 Get Picky
Need a little more? The Picky app has TONS of skincare categories outside of cleansers to look at! On the Picky app, you will find skincare reviews, info, giveaways, and so much more. Filter by concern or explore the Discuss page to see what fellow Picky friends are talking about! Don't forget to follow us on Instagram, Youtube, and Tiktok for more daily skincare content!
Created With