Double cleansing, you've probably heard about it in a skincare forum or from skincare gurus! But does it really impact your skincare routine, is it really the game changer people claim it to be? Let's find out in our next installment of Picky Panel! Including Picky Experts: Doctor Paola, pharmacist Yulia and dermatologist Beibei!
Double cleansing has definitely been a popular term in the last few years. Essentially, it means the process of cleansing your face TWICE in a two-step routine. Starting with an oil-cleanser or micellar water and ending it when a second water-based cleanser of any form (foam, milk, gel, etc.). Although it's being talked about a lot these days, it's not as well studied which is why we have our Picky Expert Panel here to talk some more about it.
If you need to brush up some more on what double cleansing is, we have a whole article dedicated to it! Check it out here.
Question #1
Do our Picky Experts personally Double Cleanse?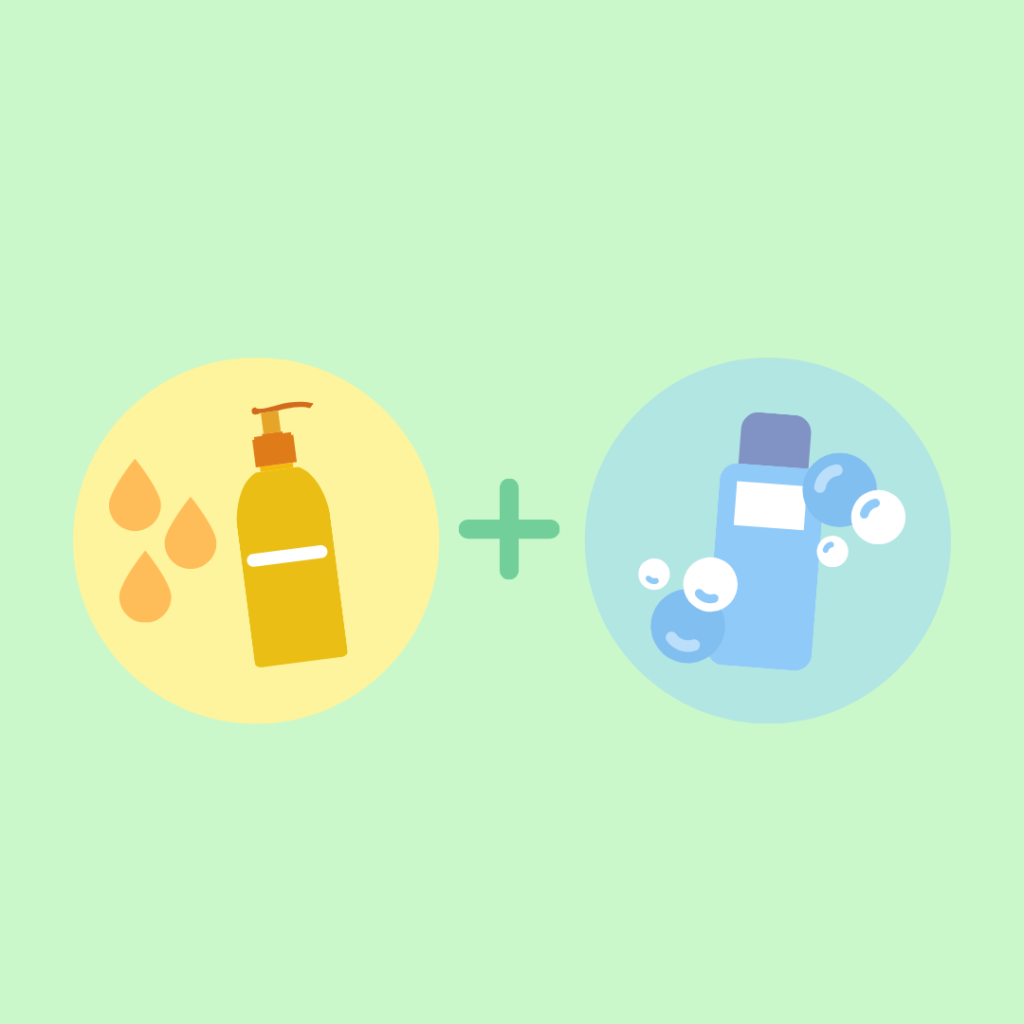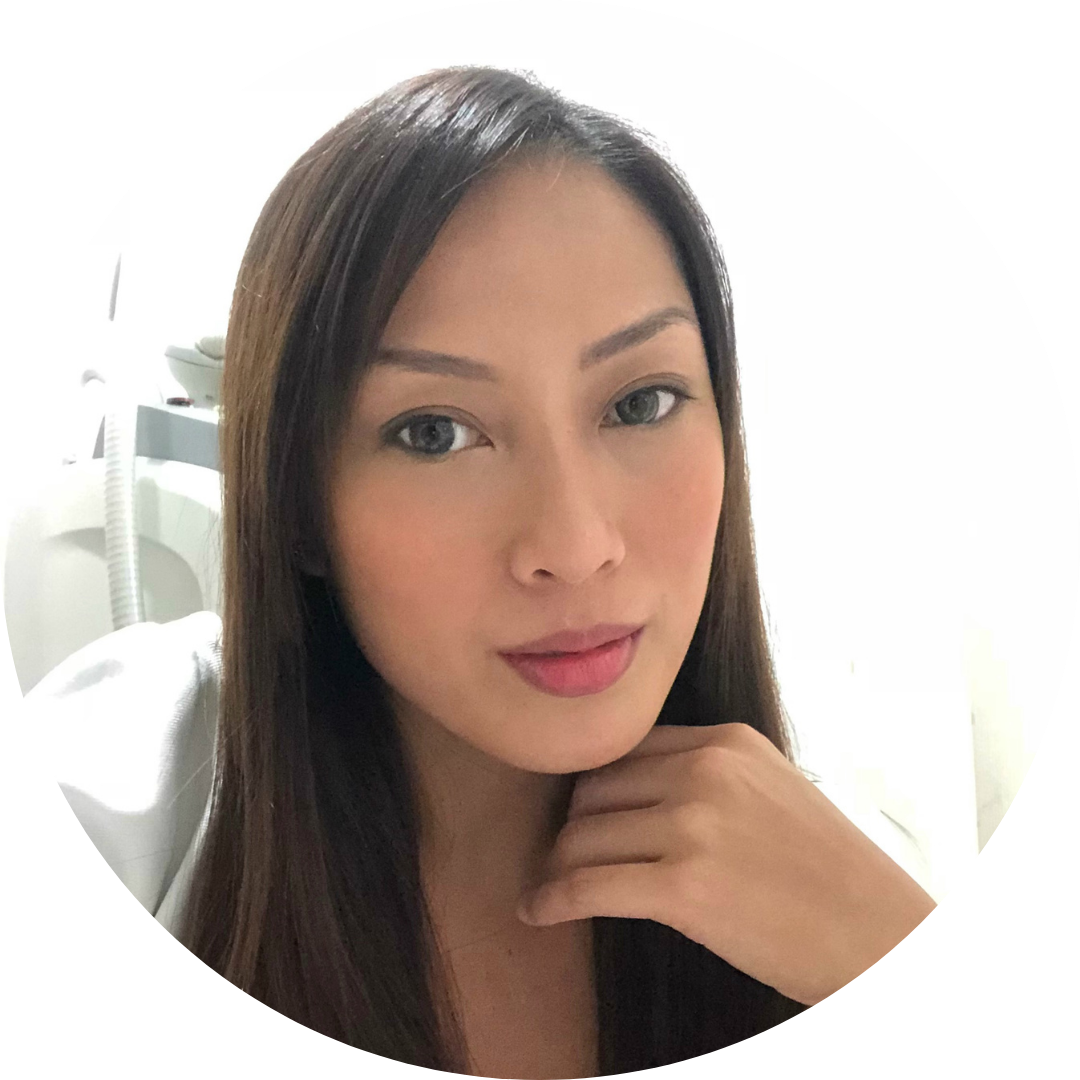 Dr. Paola: Yes, I do double cleanse, but not everyday. I think it's important when your skin has been exposed to pollution or you've worn makeup all day. These days we're mostly working from home, so there's not really any need for makeup or outside exposure. But personally, I do double cleanser every other day.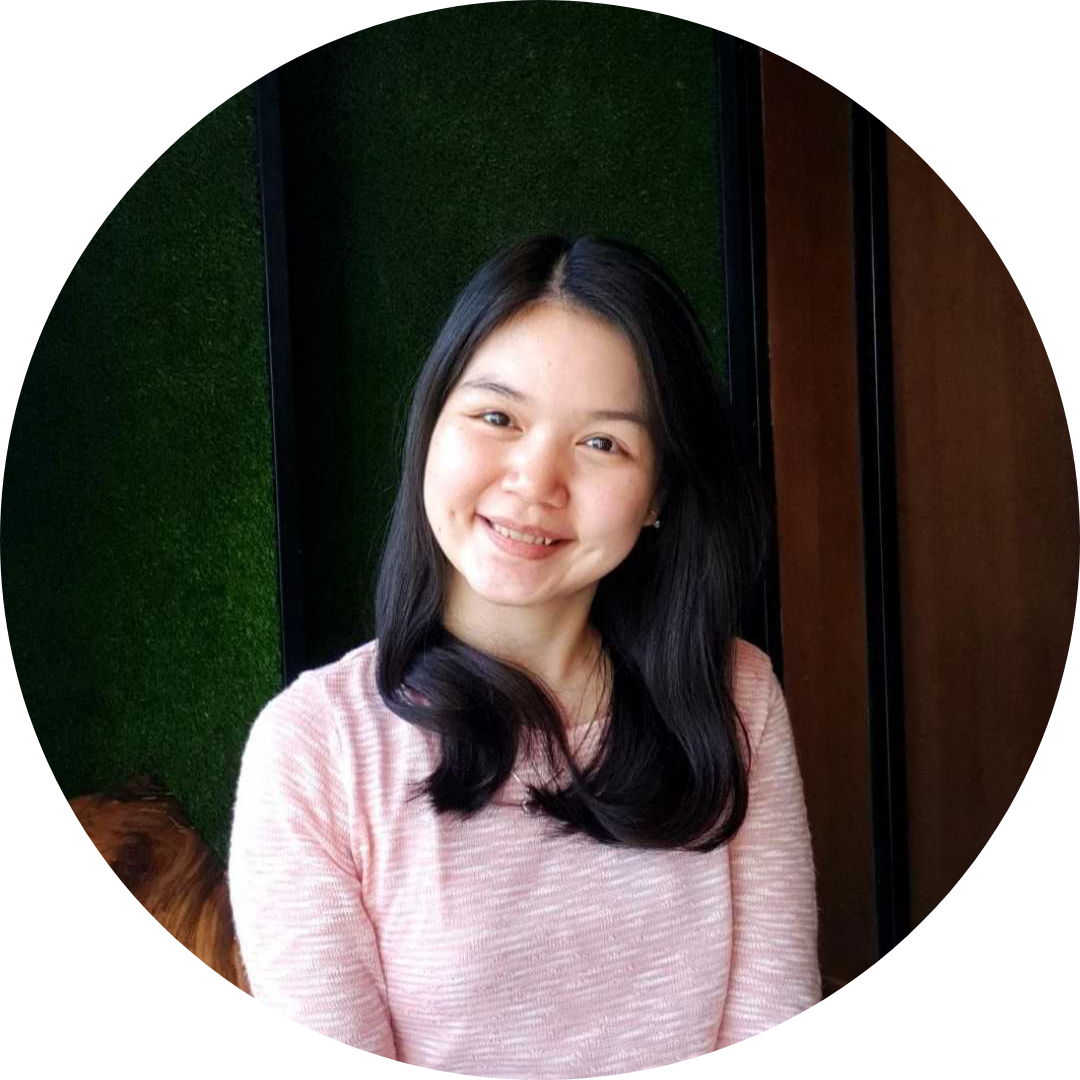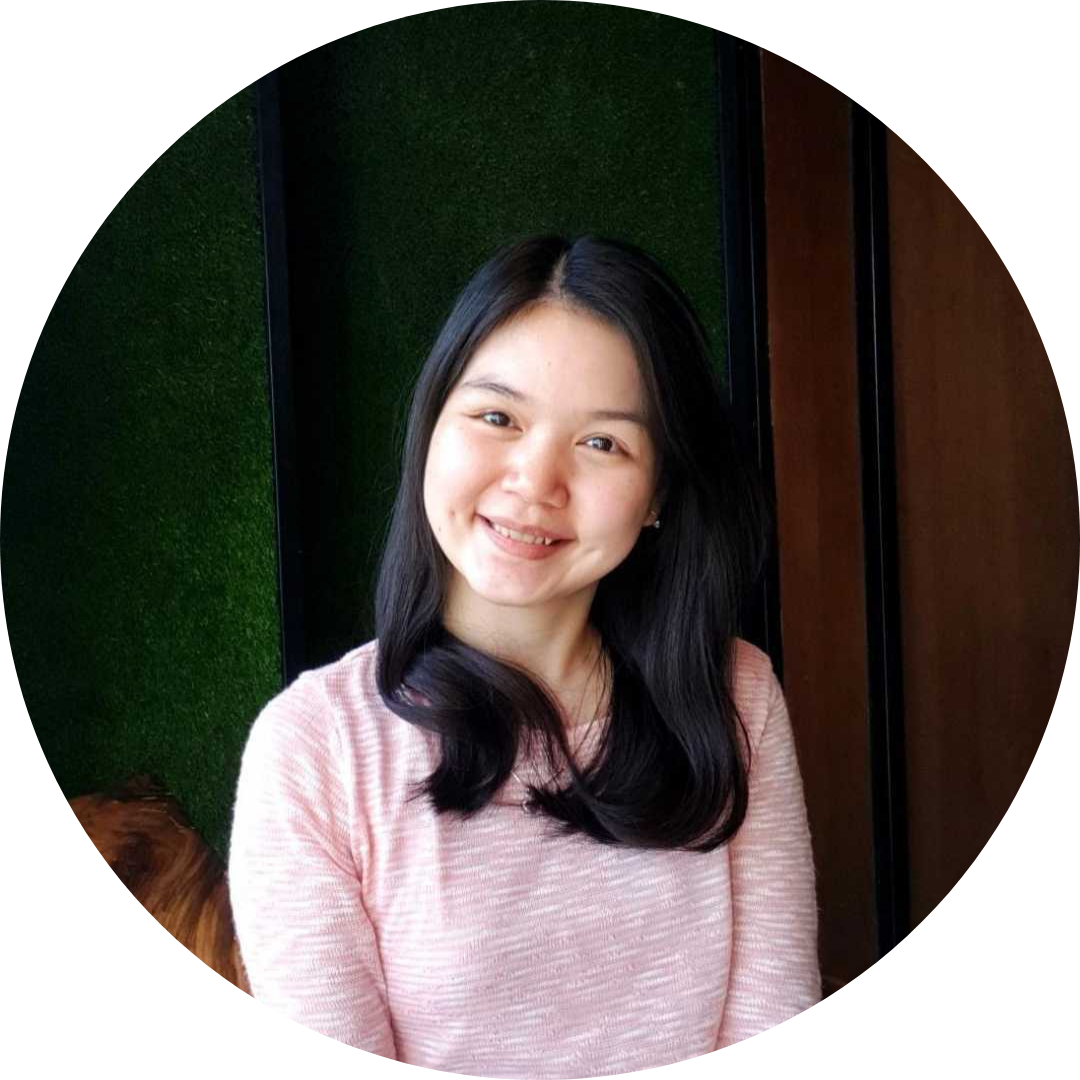 Yulia: No, I don't. First, except for special occasions, I don't normally wear makeup. Second, I'm rarely exposed to pollution. And third, I have atopic skin, meaning a weaker skin barrier. So minimal products is best for me.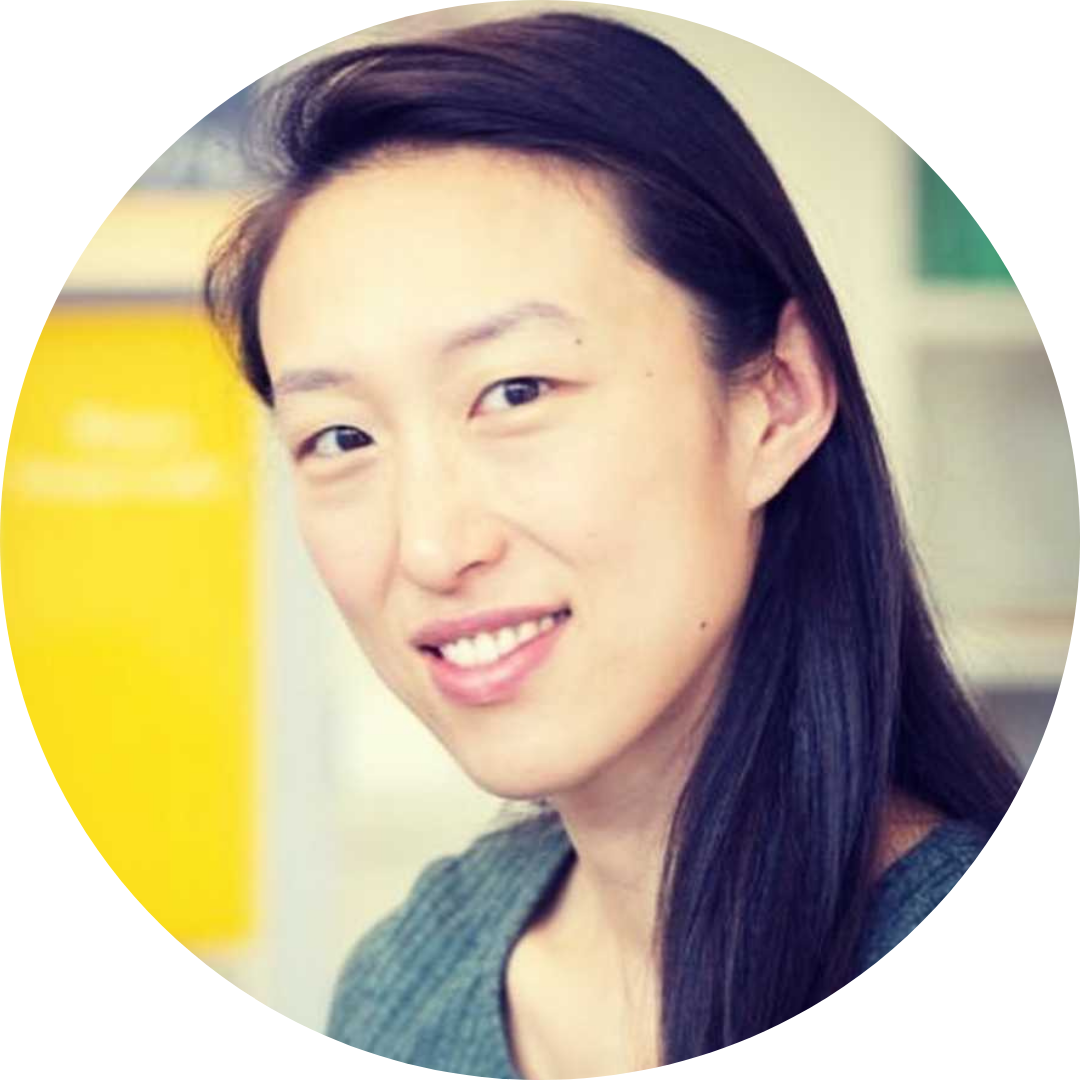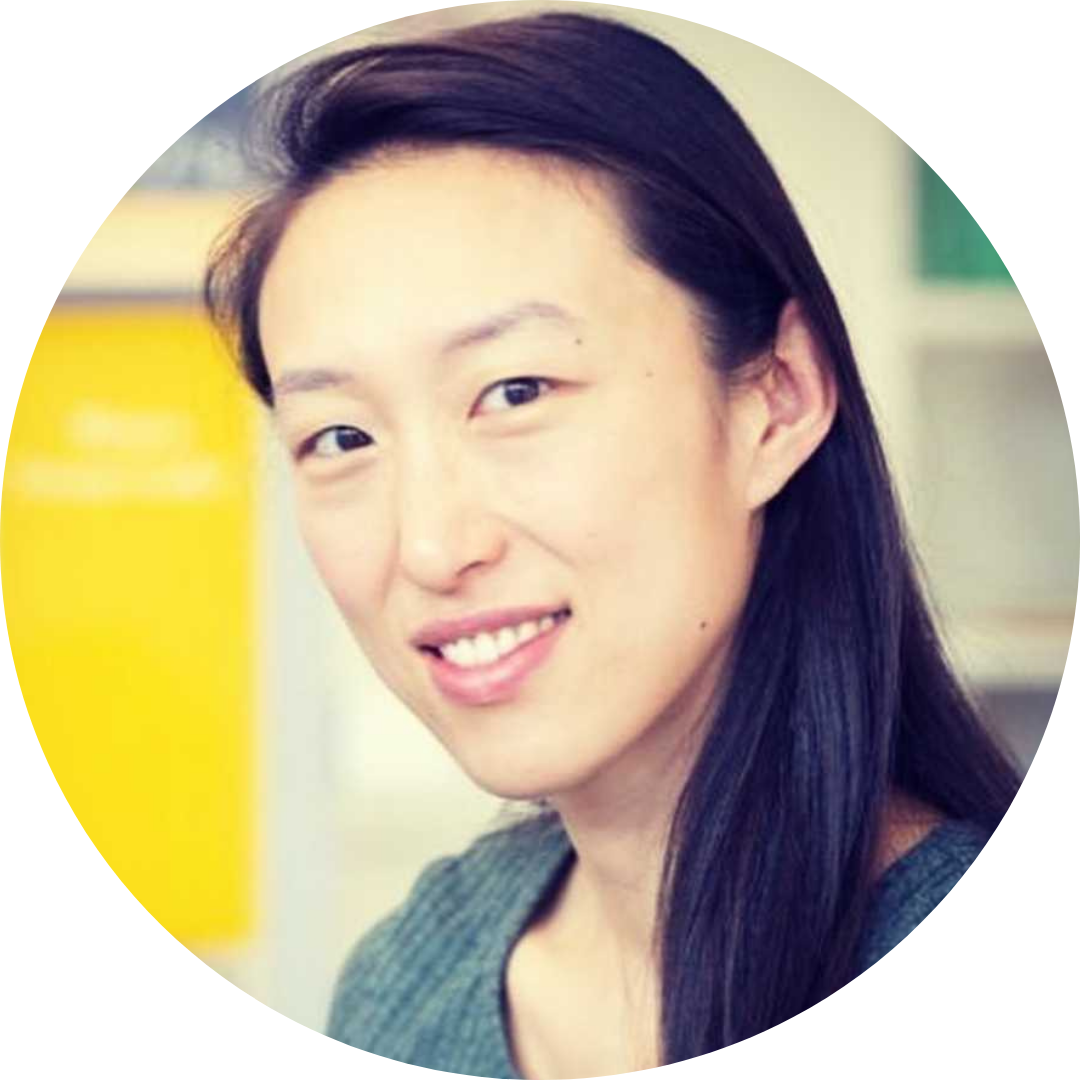 Beibei: No, I don't double cleanse everyday. Most of the time I don't wear makeup or only a light sunscreen when predominantly indoors. If I have on a heavier sunscreen or eye makeup then I do double cleanse. Personally I do this because I find the first cleanse so satisfying!
Question #2
Should people double cleanse twice a day?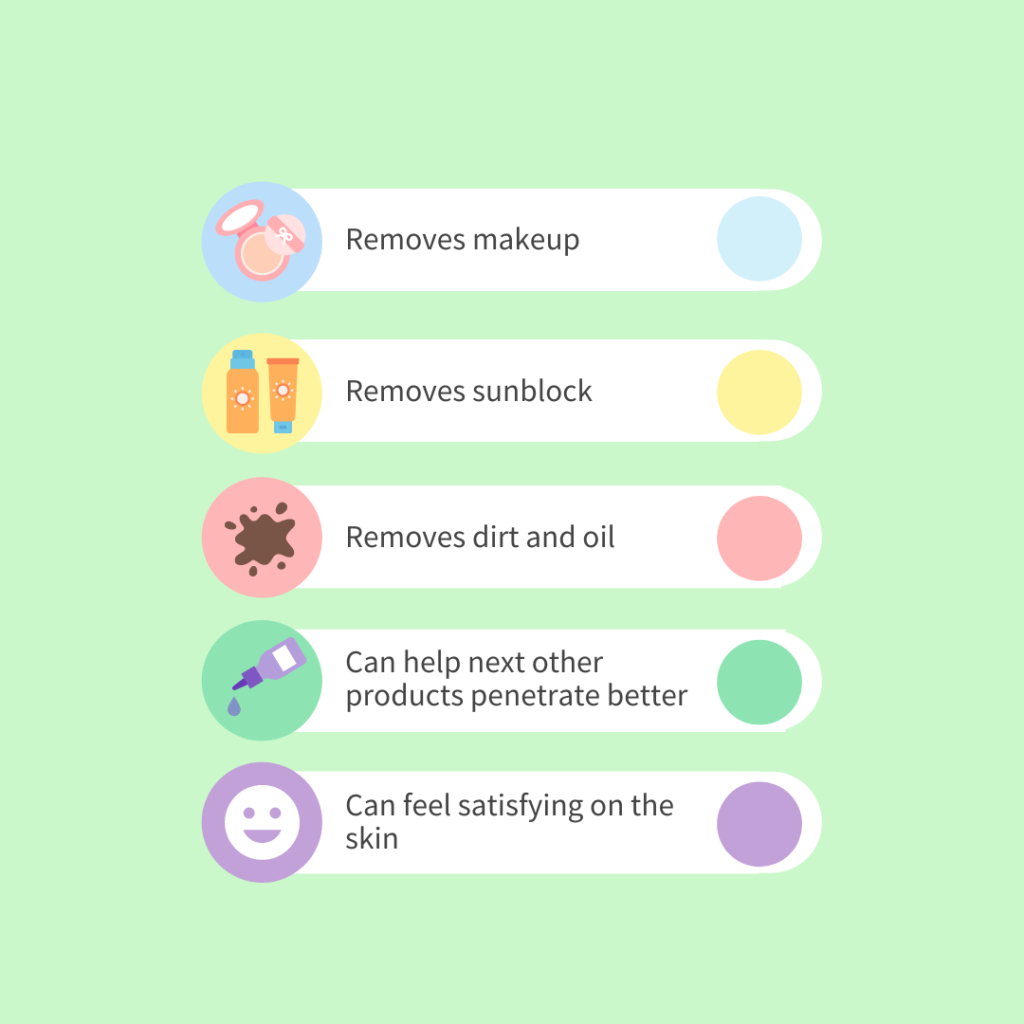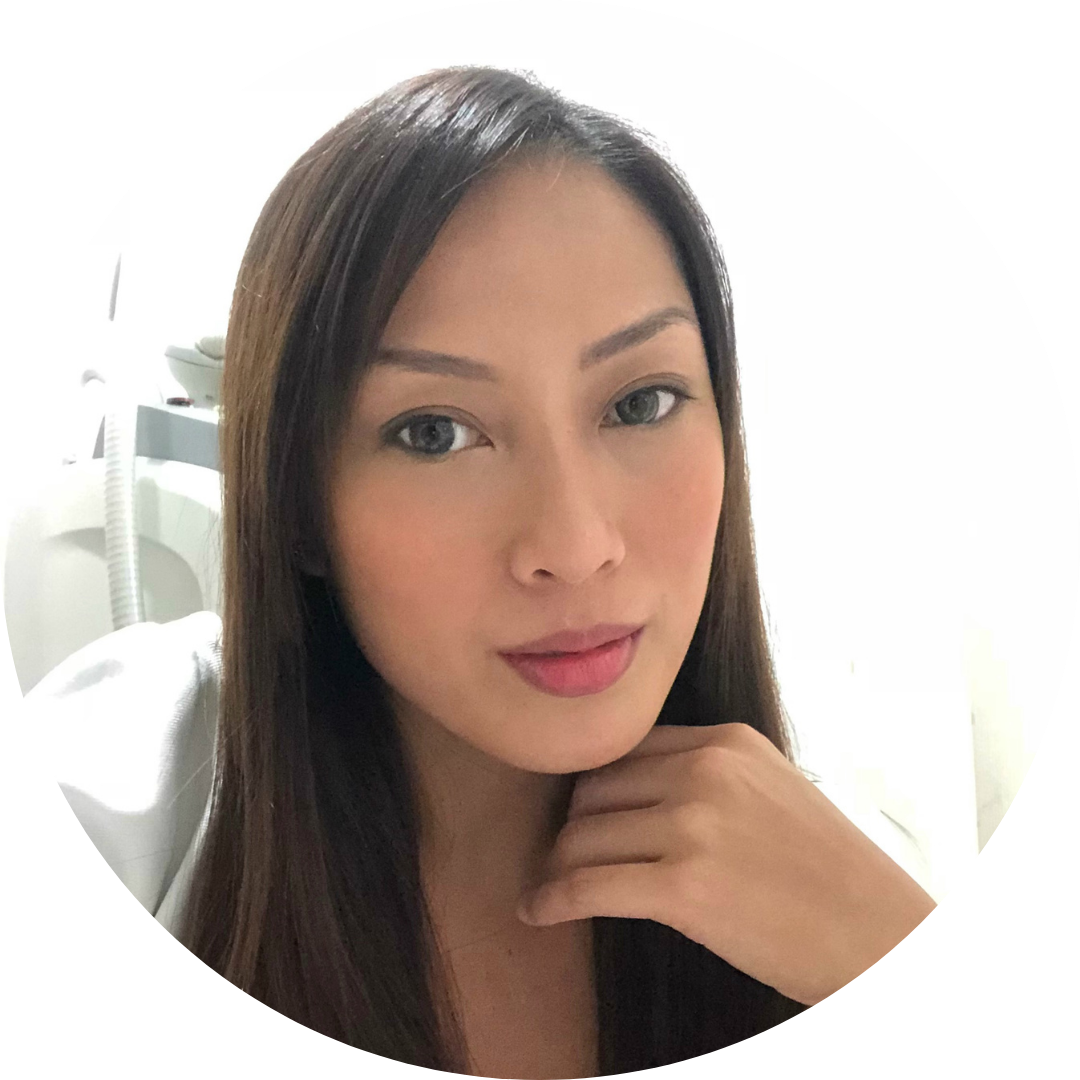 Dr. Paola: There's a mix of advice and opinions out there on this, but I recommend only once a day during your night routine. The reason for double cleansing is to remove makeup, sunblock or dirt from the skin. This way you have a nice clean base to work with for topicals to penetrate better. But double cleansing twice a day could lead to drier skin.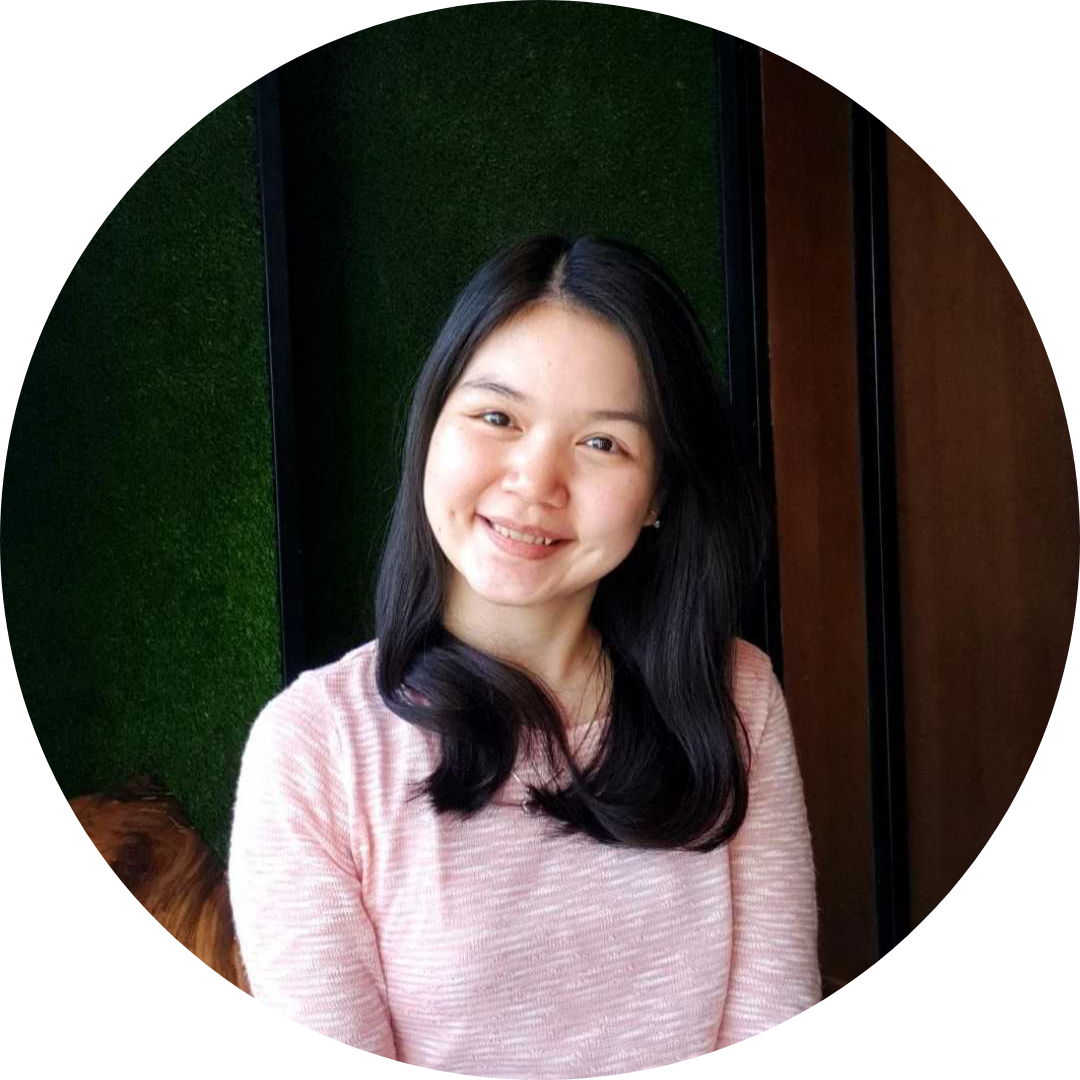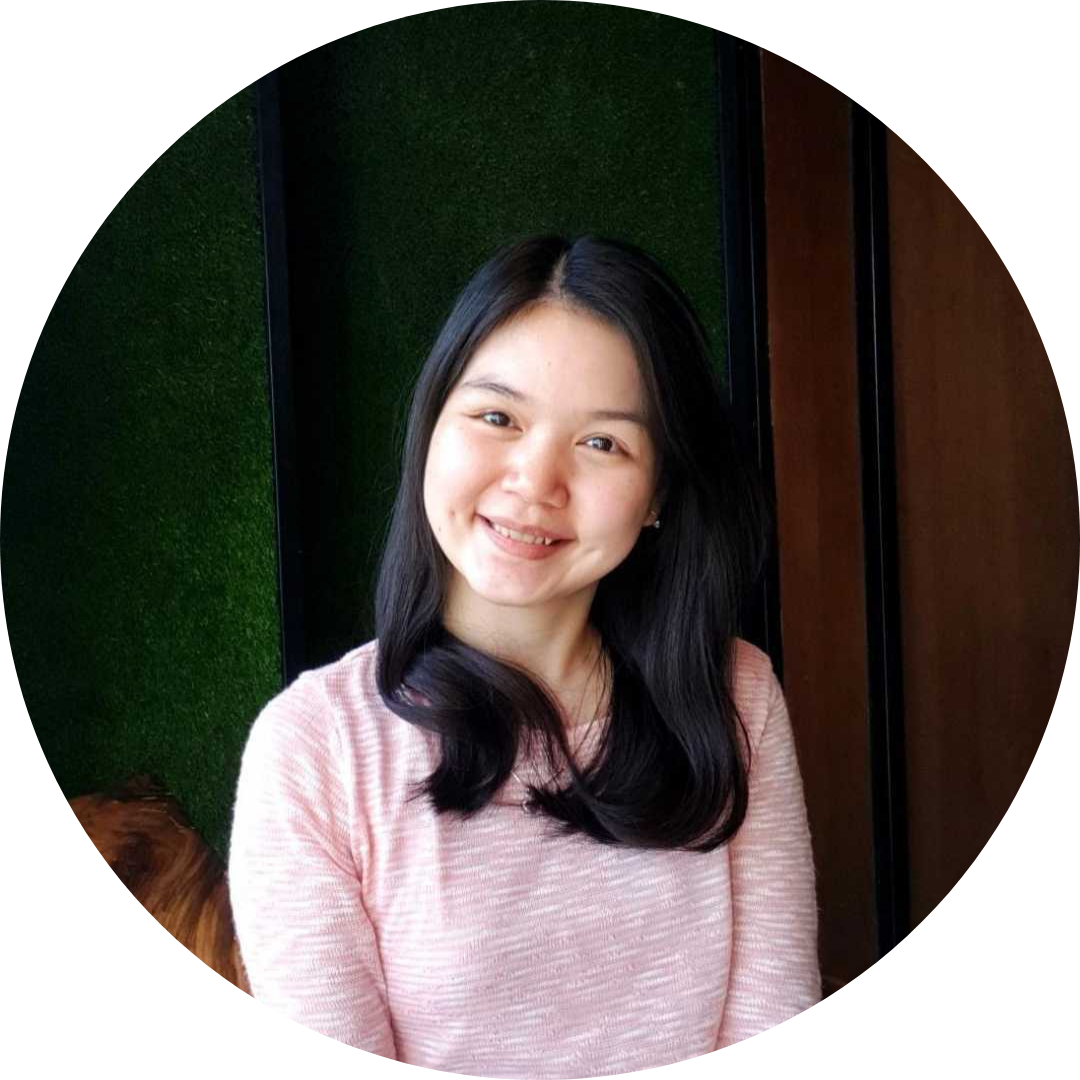 Yulia: Double cleansing isn't a must. In the morning, double cleansing isn't necessary and can actually lead to over-washing your skin. Double cleansing once at night daily might be best for those:
Wear makeup during the day
Have very oily skin
Exposed to high levels of pollution
Regular cleanser doesn't remove excess dirt and oil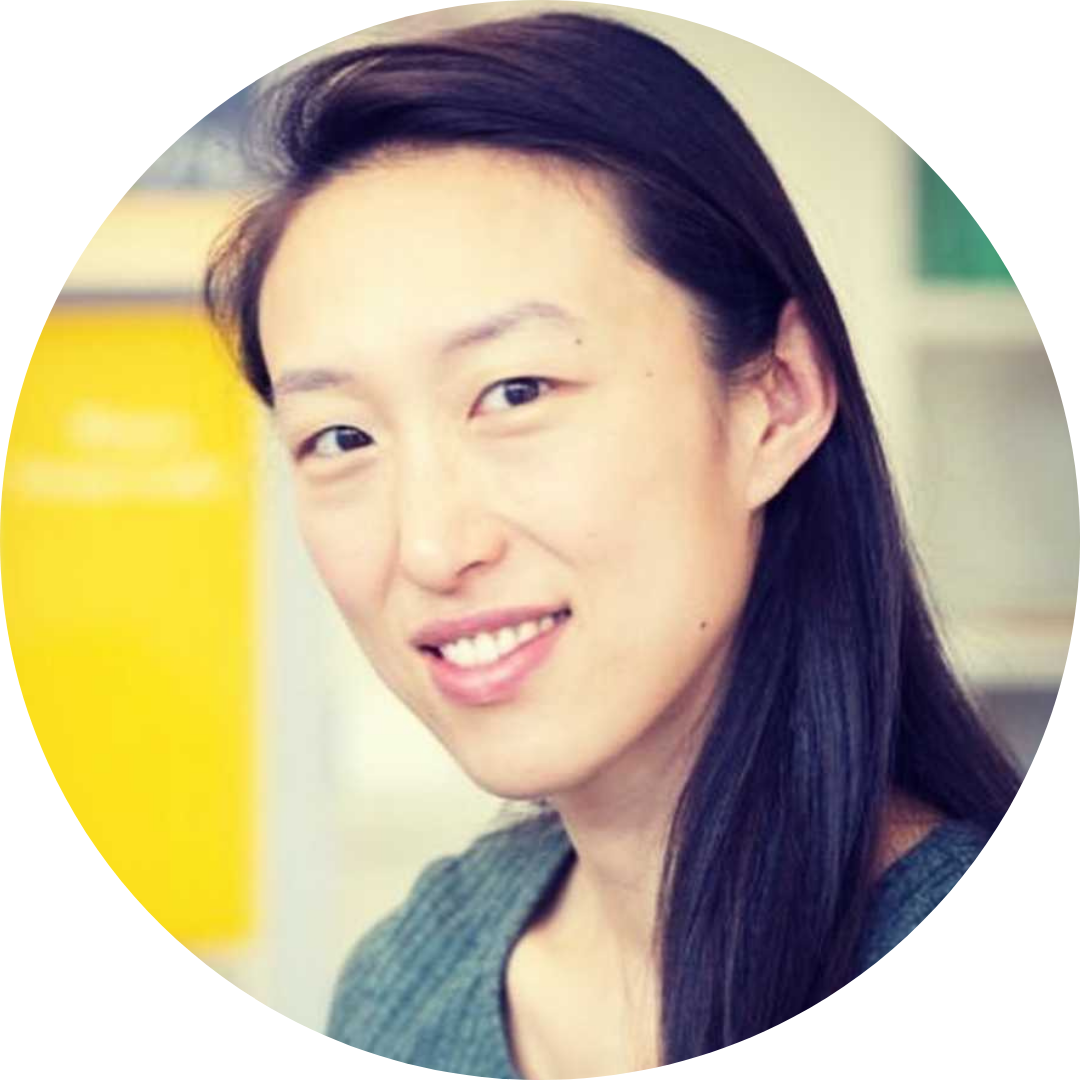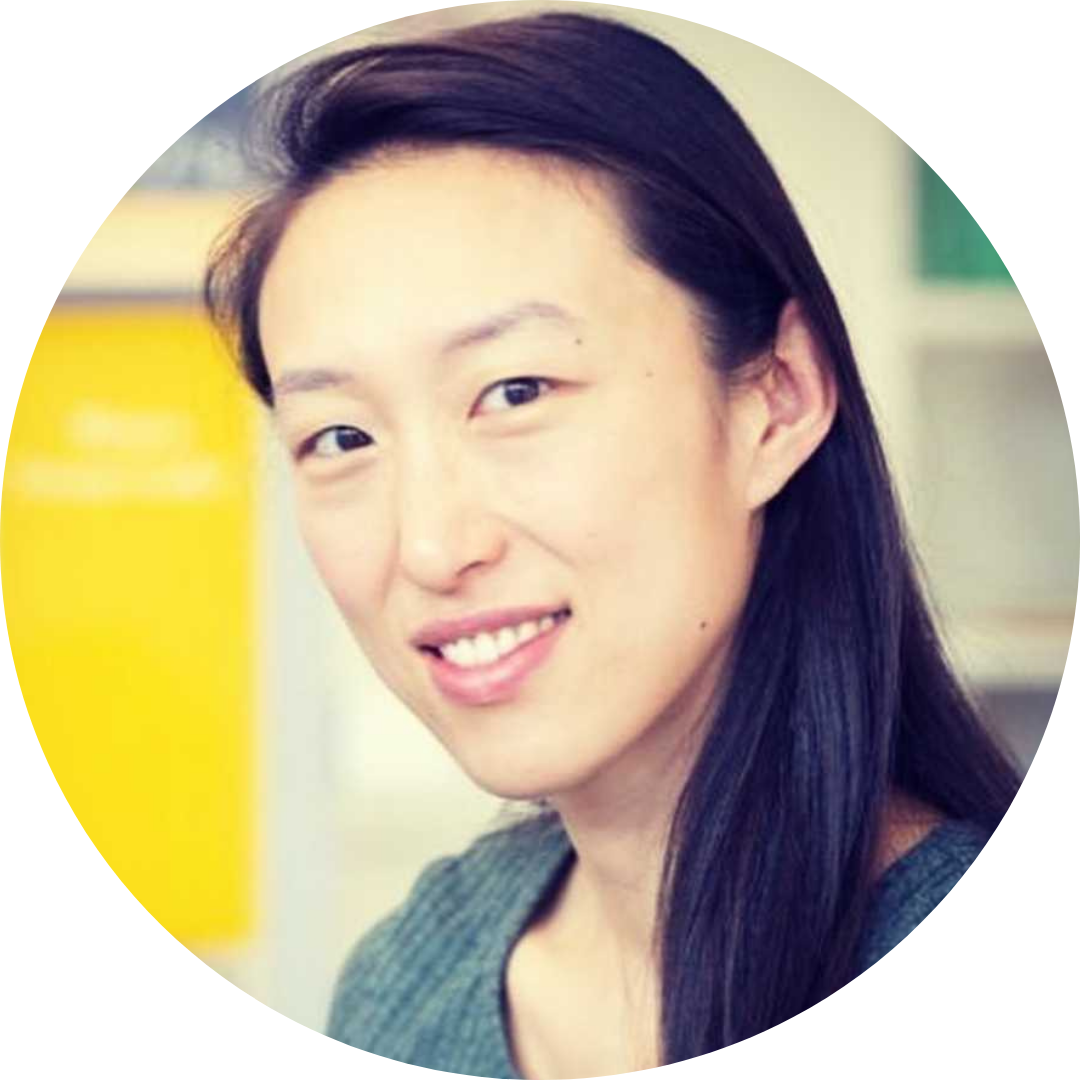 Beibei: I don't recommend double cleansing twice daily. It's unnecessary in the morning. In the morning you don't even need a cleanser, a splash of water can do the trick.
Question #3
Are there groups that shouldn't double cleanse?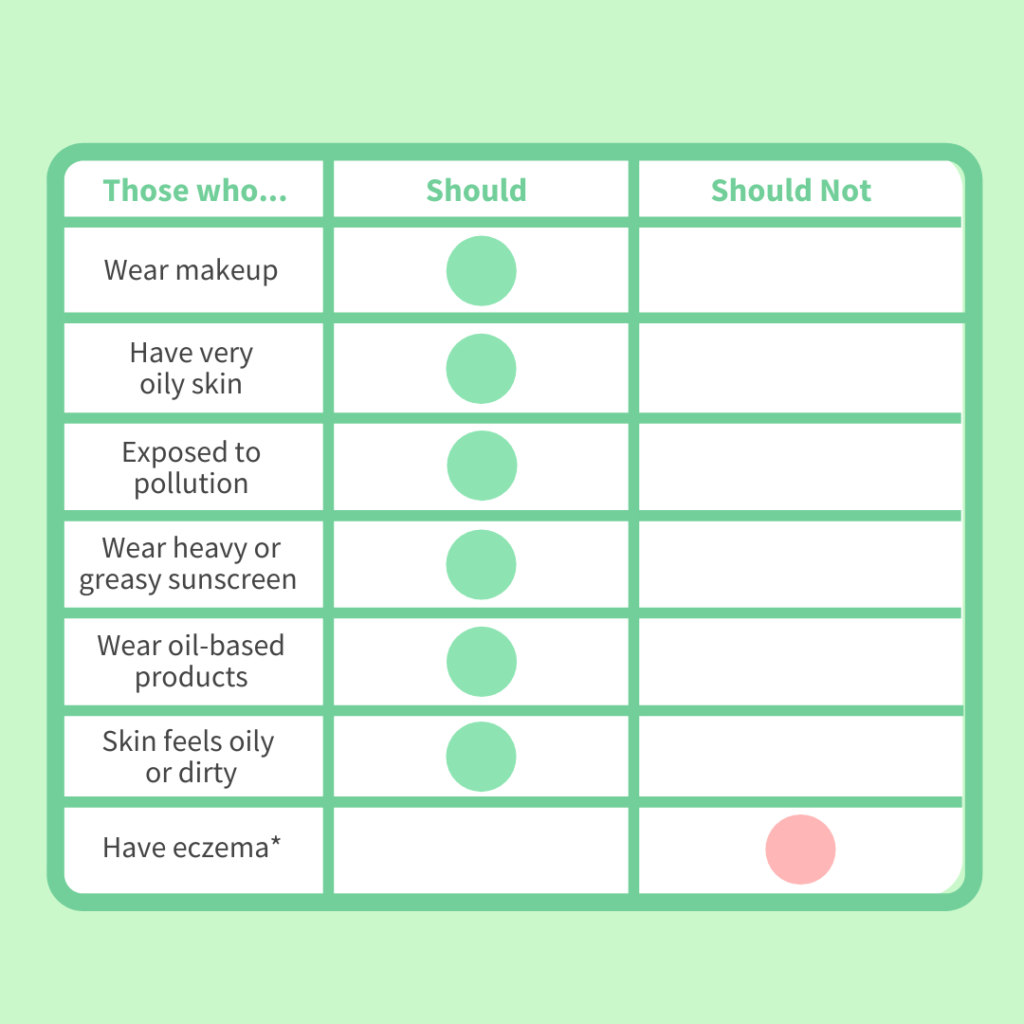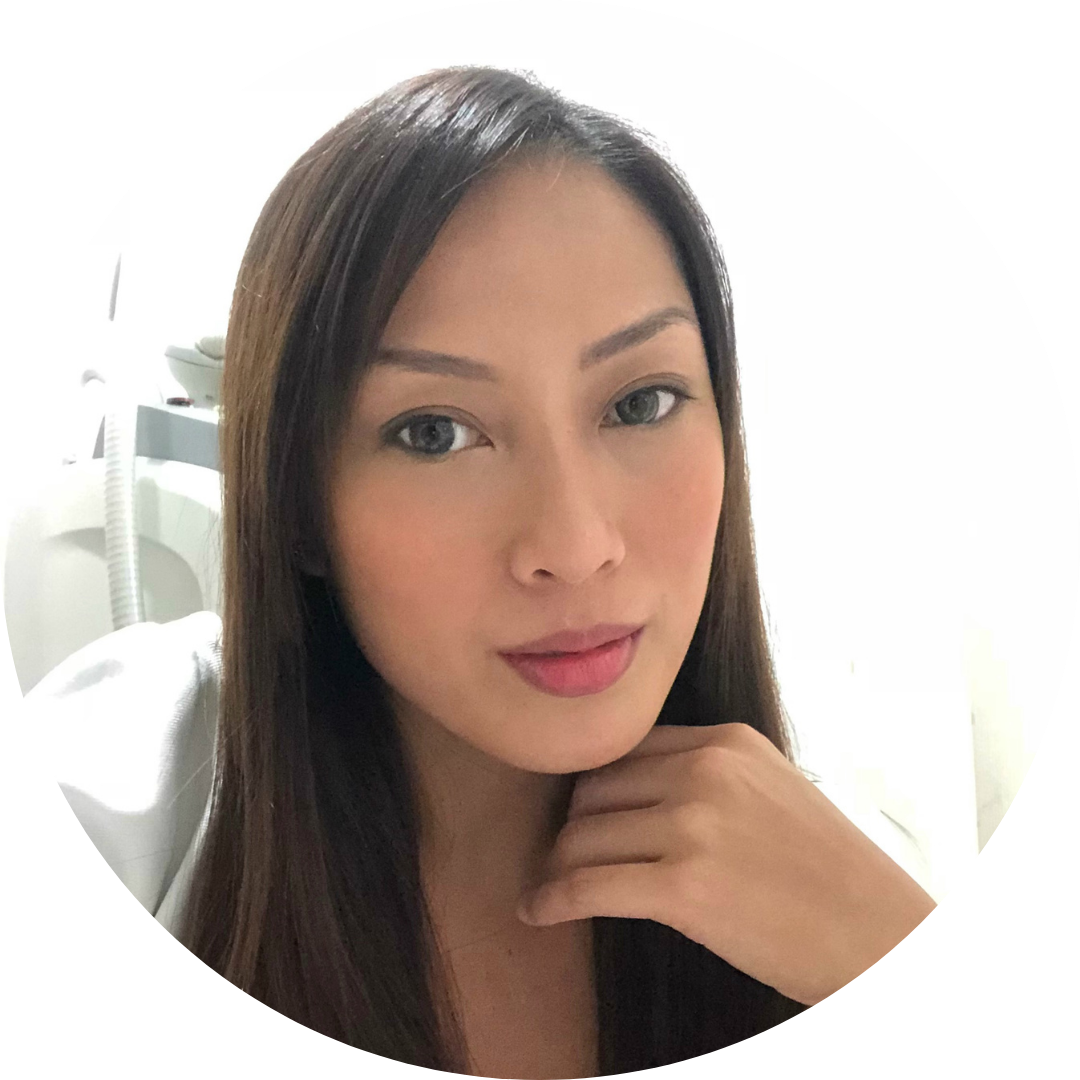 Dr. Paola: Double cleansing can be done once in a while for kids, especially if they've been exposed to external elements, sunblock and dirt. I recommend slathering on some coconut oil prior to them rinsing off in the shower, this can help break the external chemicals and dirt down.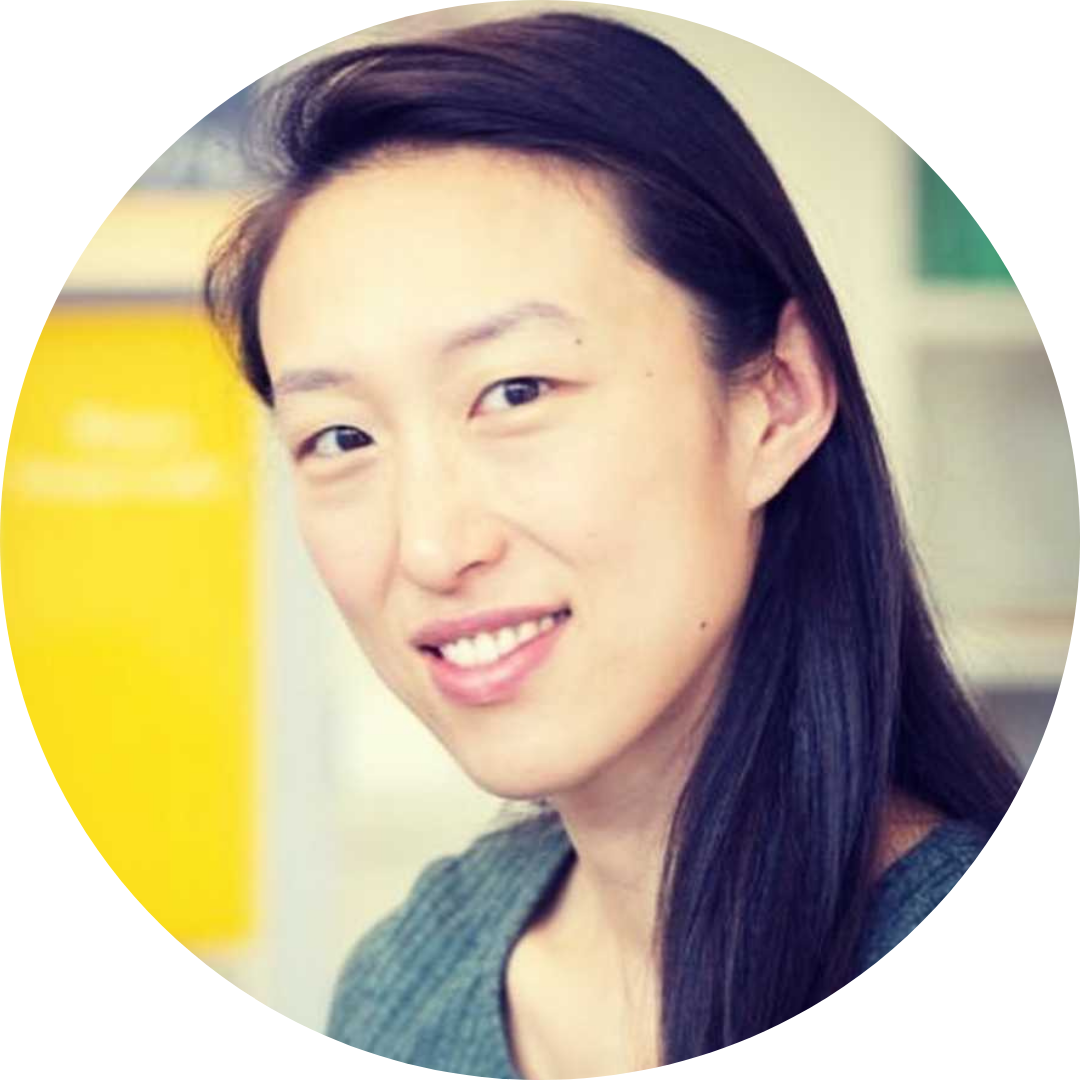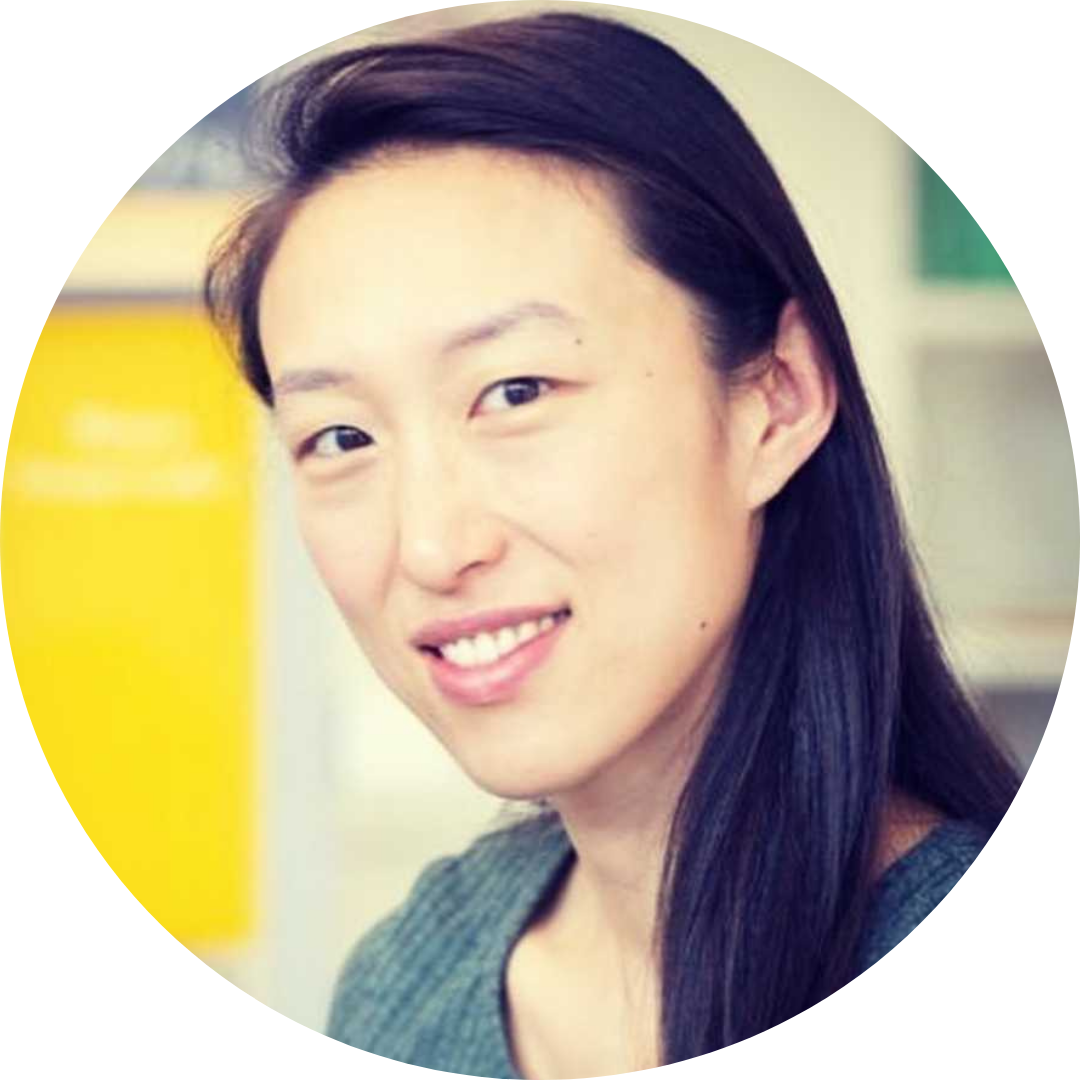 Beibei: The purpose of double cleansing is to create a step specific for removing sticky, oil-based products from the face like makeup, sunscreen, etc. If you don't apply these substances to your face, there isn't a need to have an extra step to remove them.
I can't say there's a specific group that double cleansing is bad for, however for those dealing with skin conditions such as eczema, it's generally recommended to avoid all soaps and wash only with an emollient.
Question #4
Do you have a favorite cleanser?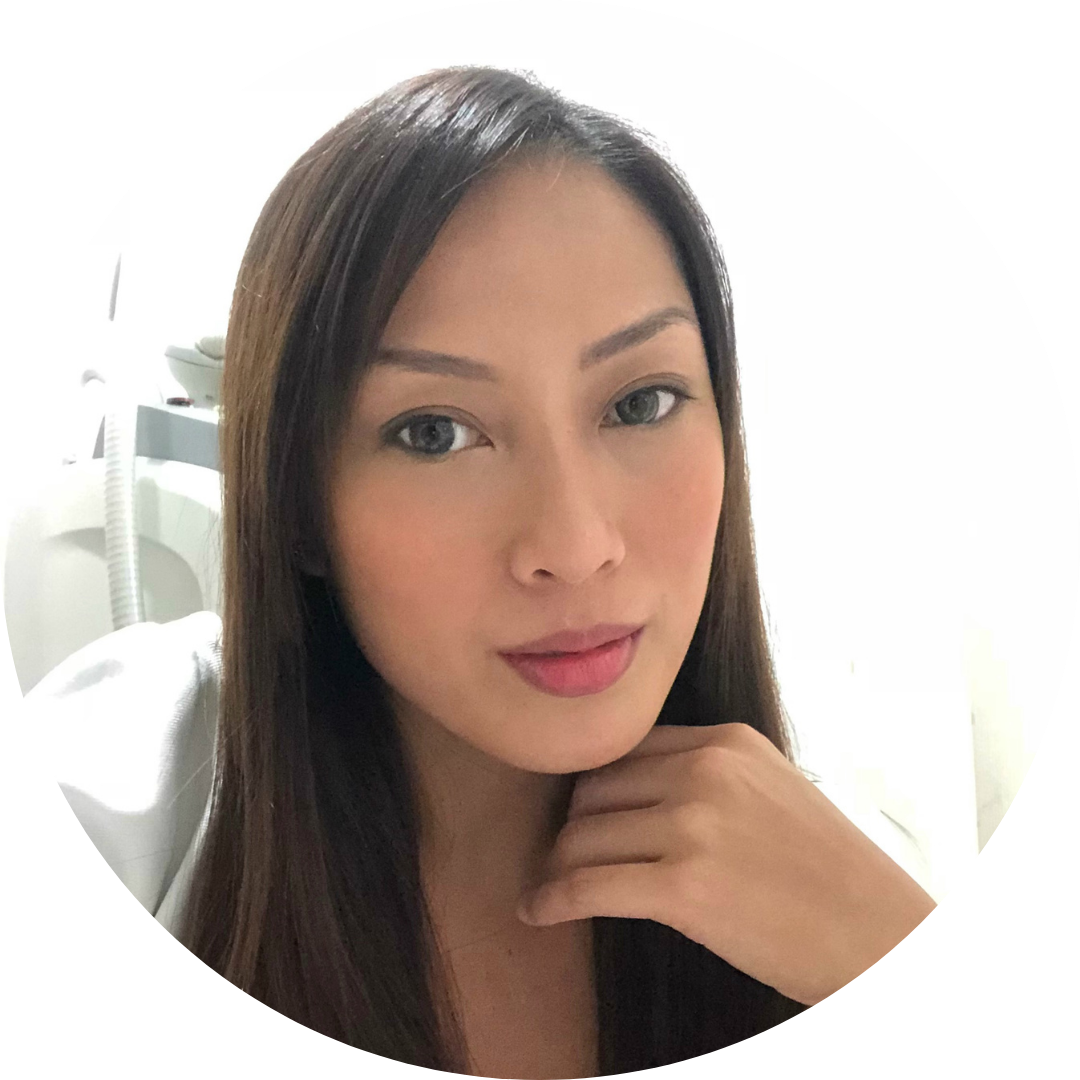 Dr. Paola: My favorite oil based cleanser is Avene Xeracalm Cleansing Oil. I use this as my first step because it easily removes makeup, dirt and sunblock. It leaves my skin feeling nice and soft. Then I follow up with my usual Cetaphil or Physiogel cleanser.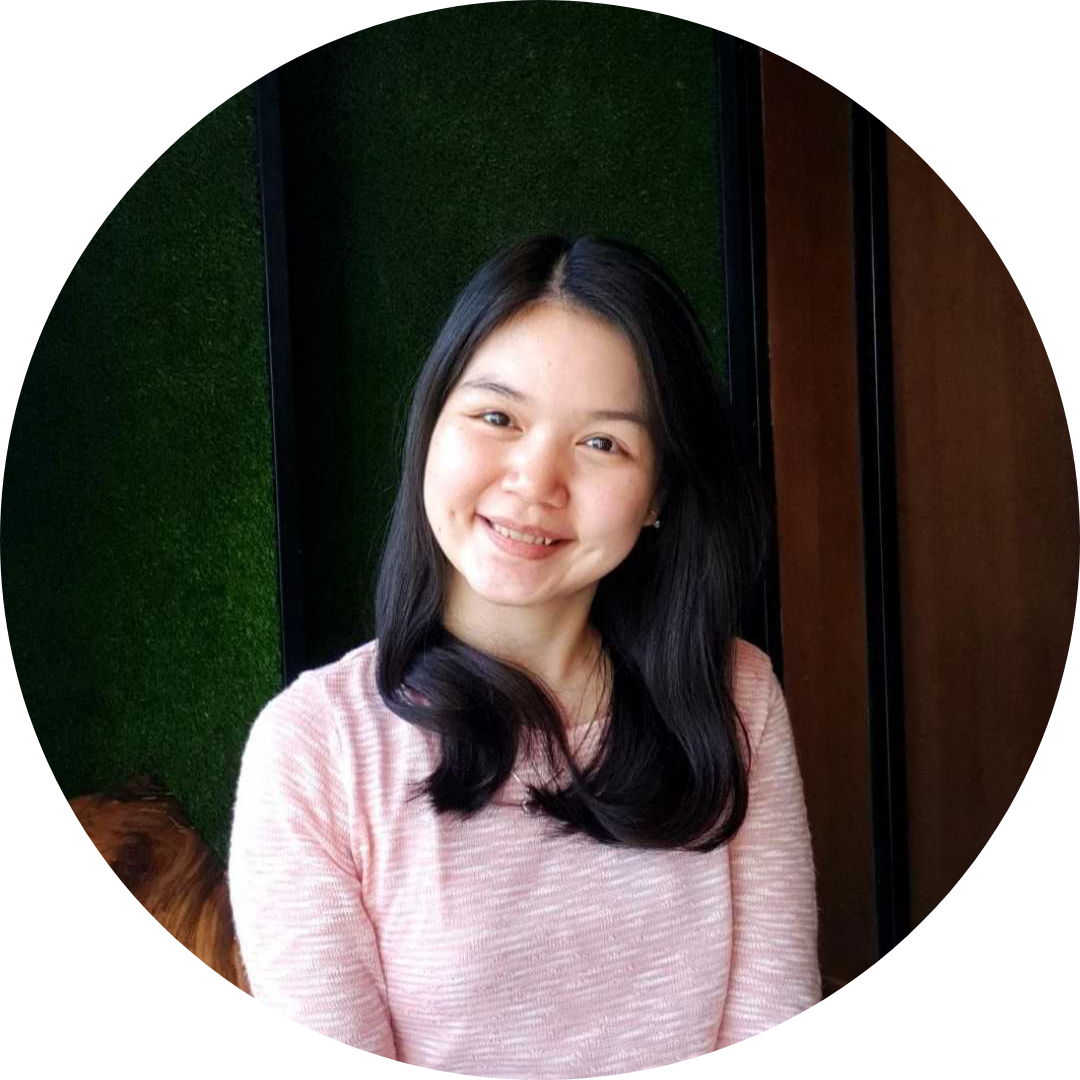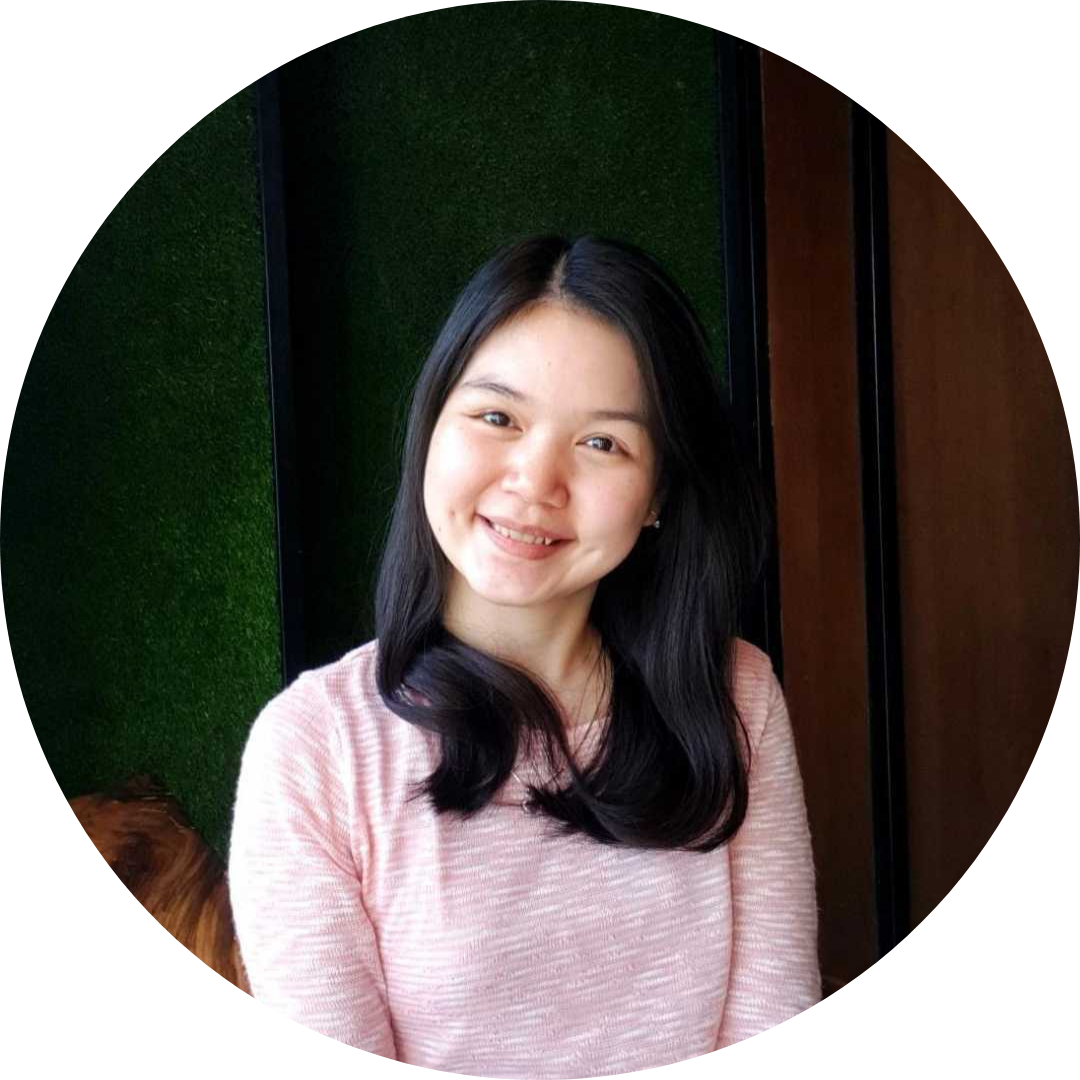 Yulia: I use a gentle water-based cleanser daily. But for the days I wear heavy makeup, I double cleanse with a cleansing oil first.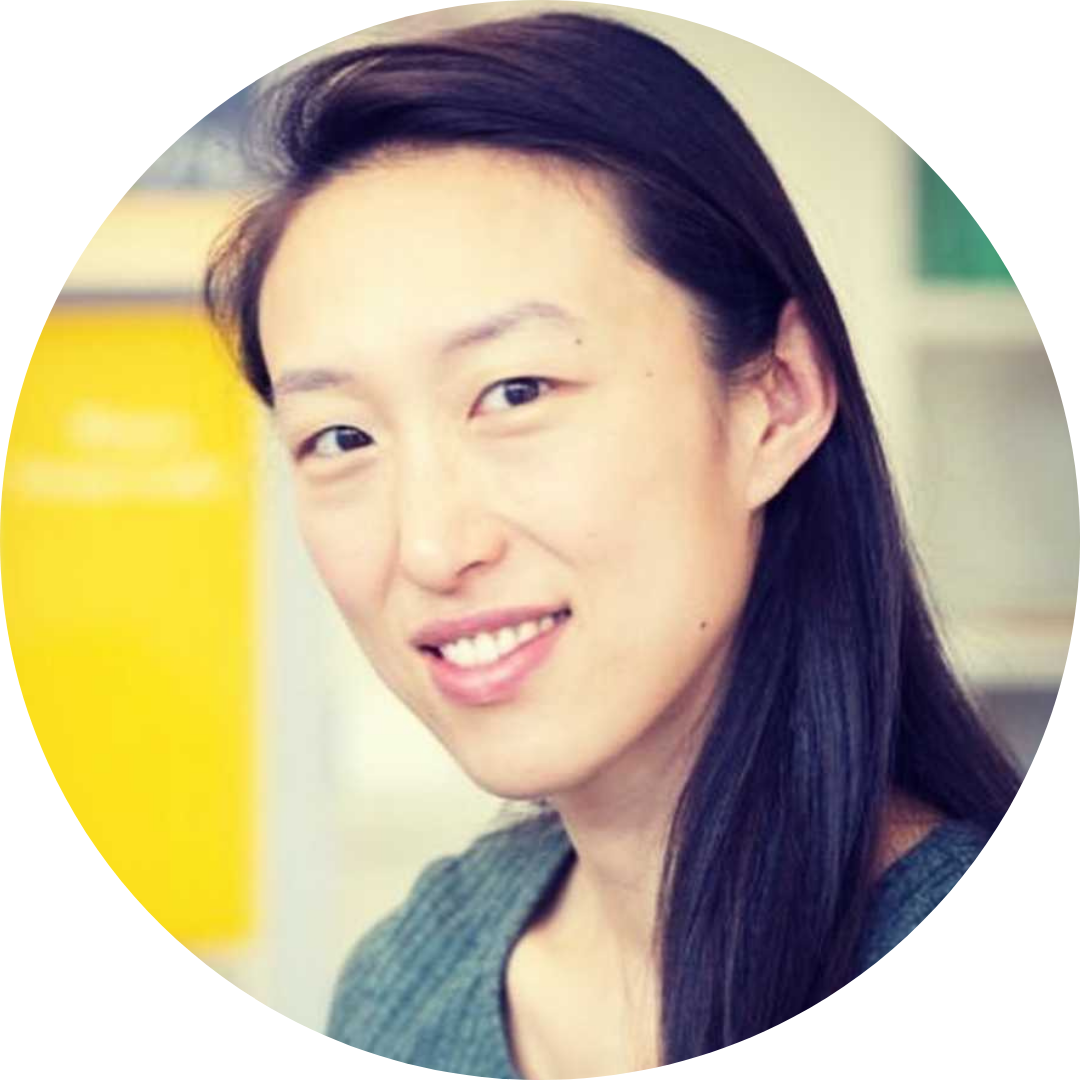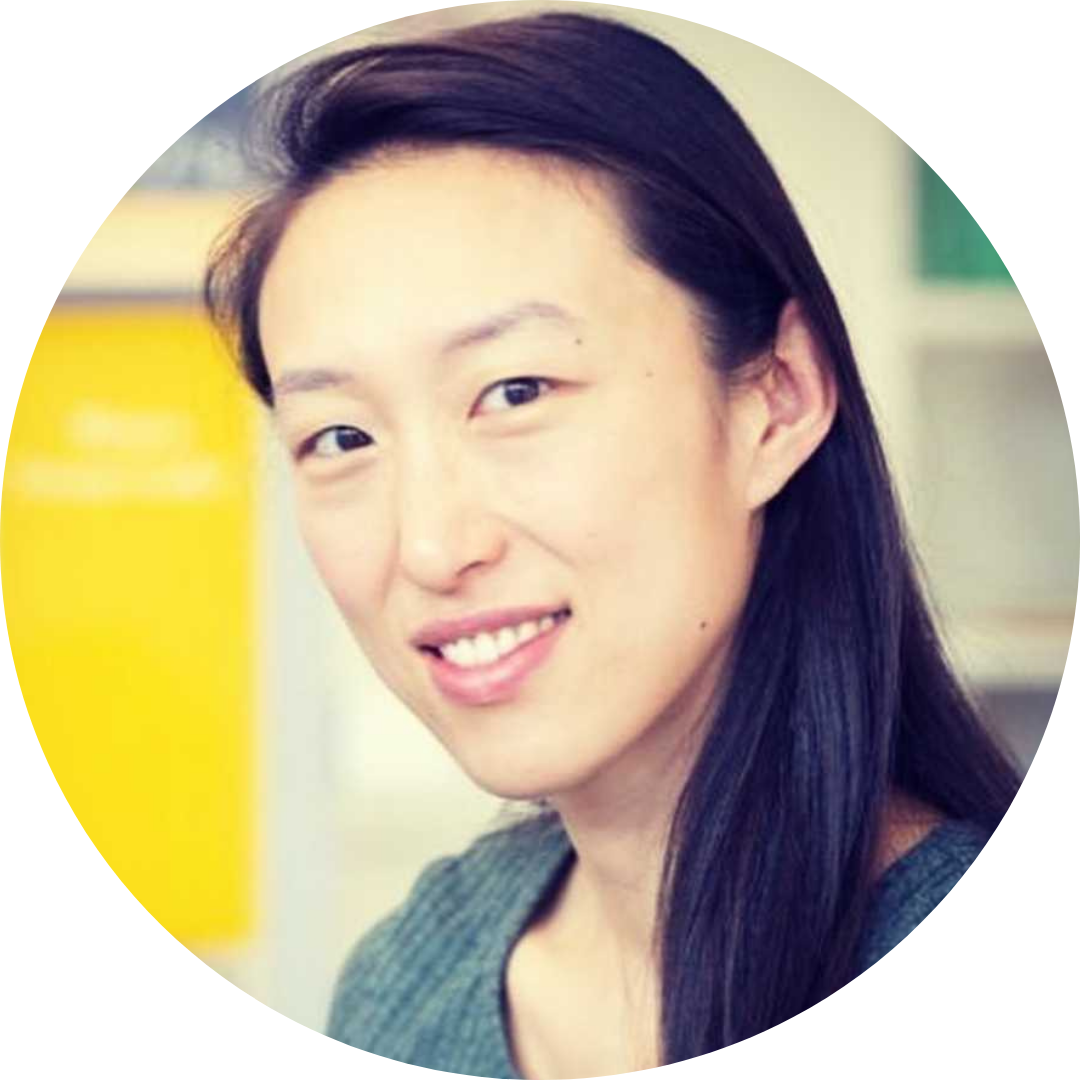 Beibei: My favorite cleanser is Dr. Sam's Flawless Cleanser. I've used it for years. It actually inspired my interest in skincare! It's a balm/jelly hybrid that's enjoyable to massage into my skin. Great for dry and sensitive skin types!
For double cleansing, I like using Merumaya Melting Cleansing Balm. After I follow with my cleanser, mostly to help clean the first cleanser off.
Question #5
What's your criteria for a "good cleanser"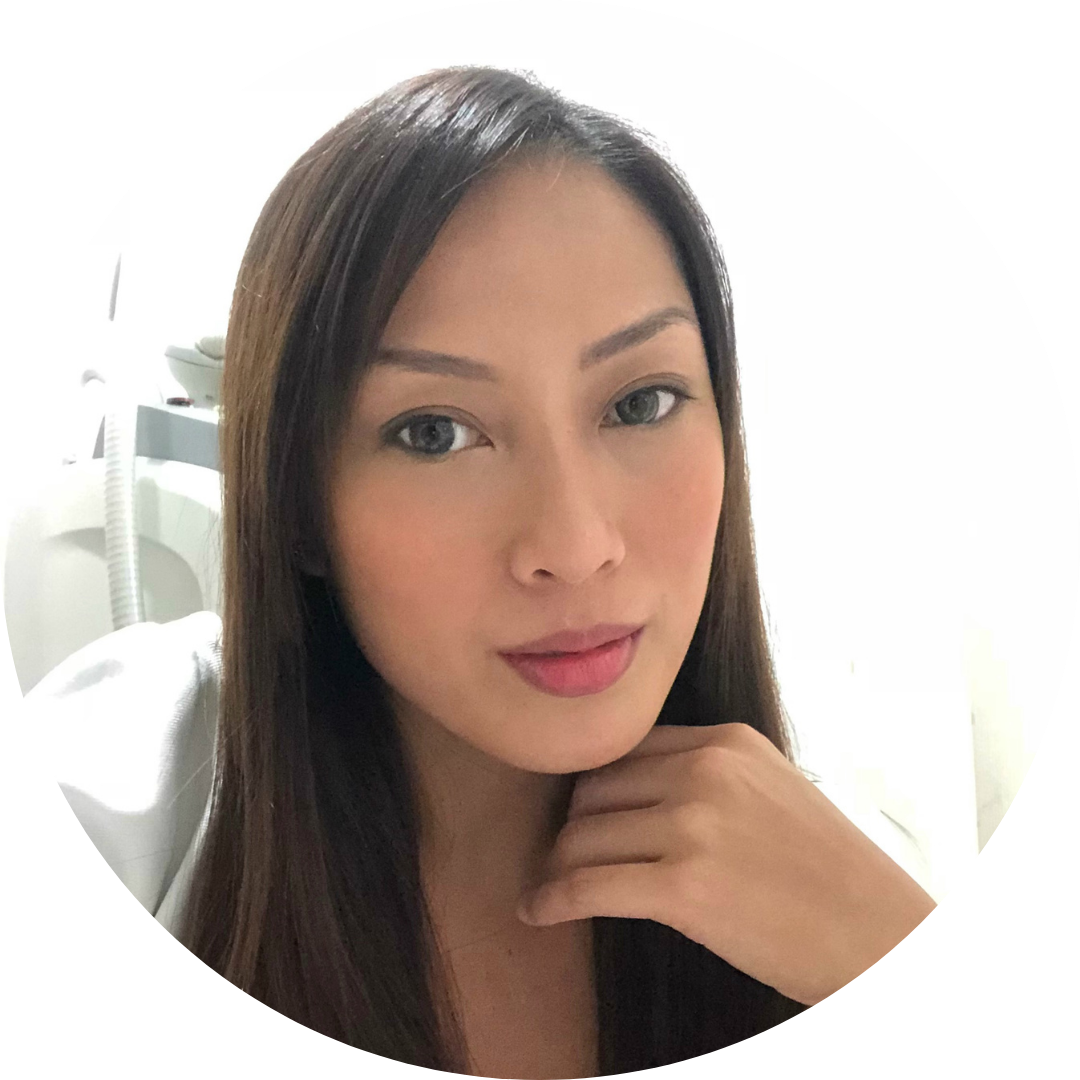 Dr. Paola: With my atopic skin, I prefer a cleanser that's more mild. My choice would largely depend on skin type and concern, which is why I always suggest consulting with a dermatologist or skin expert to help with selecting.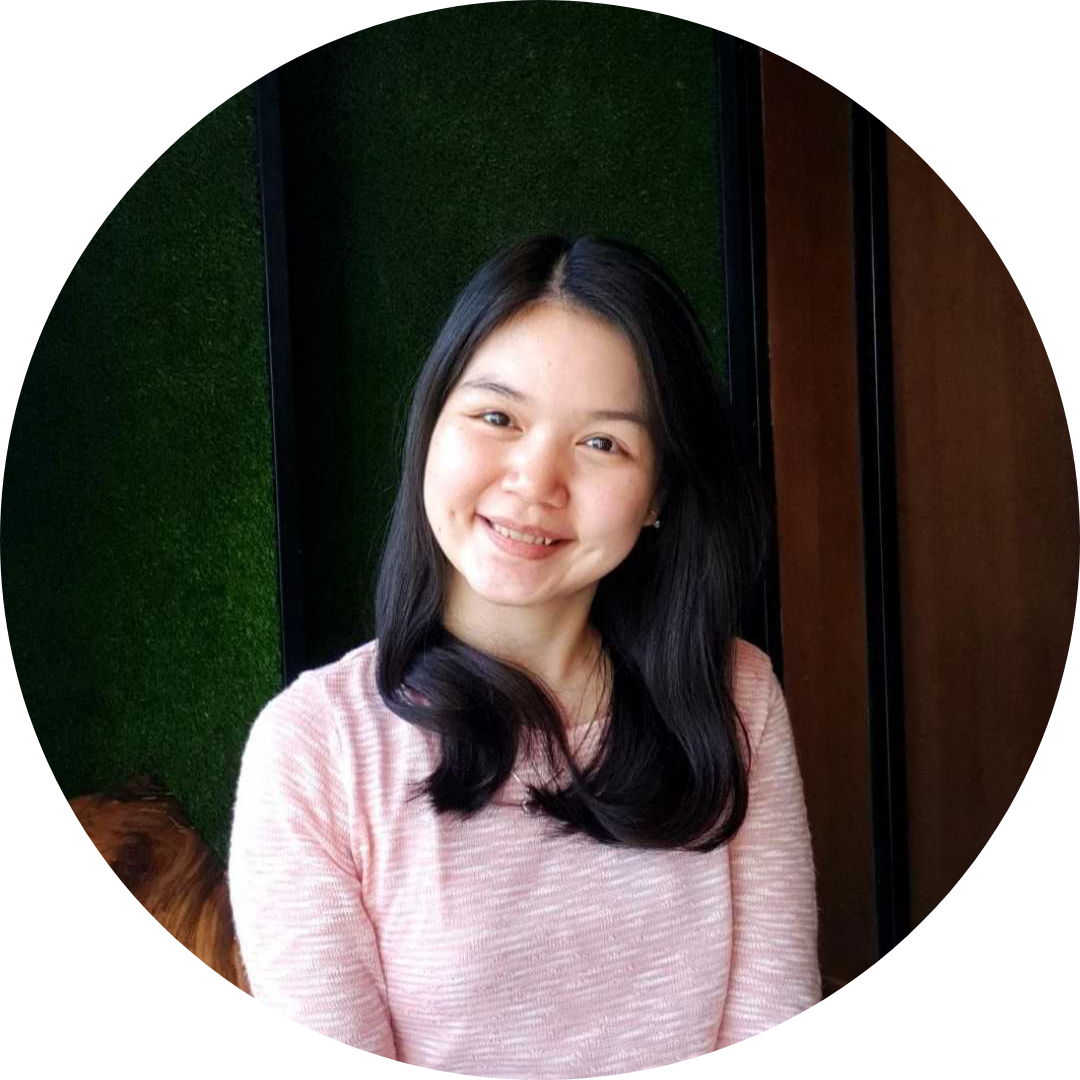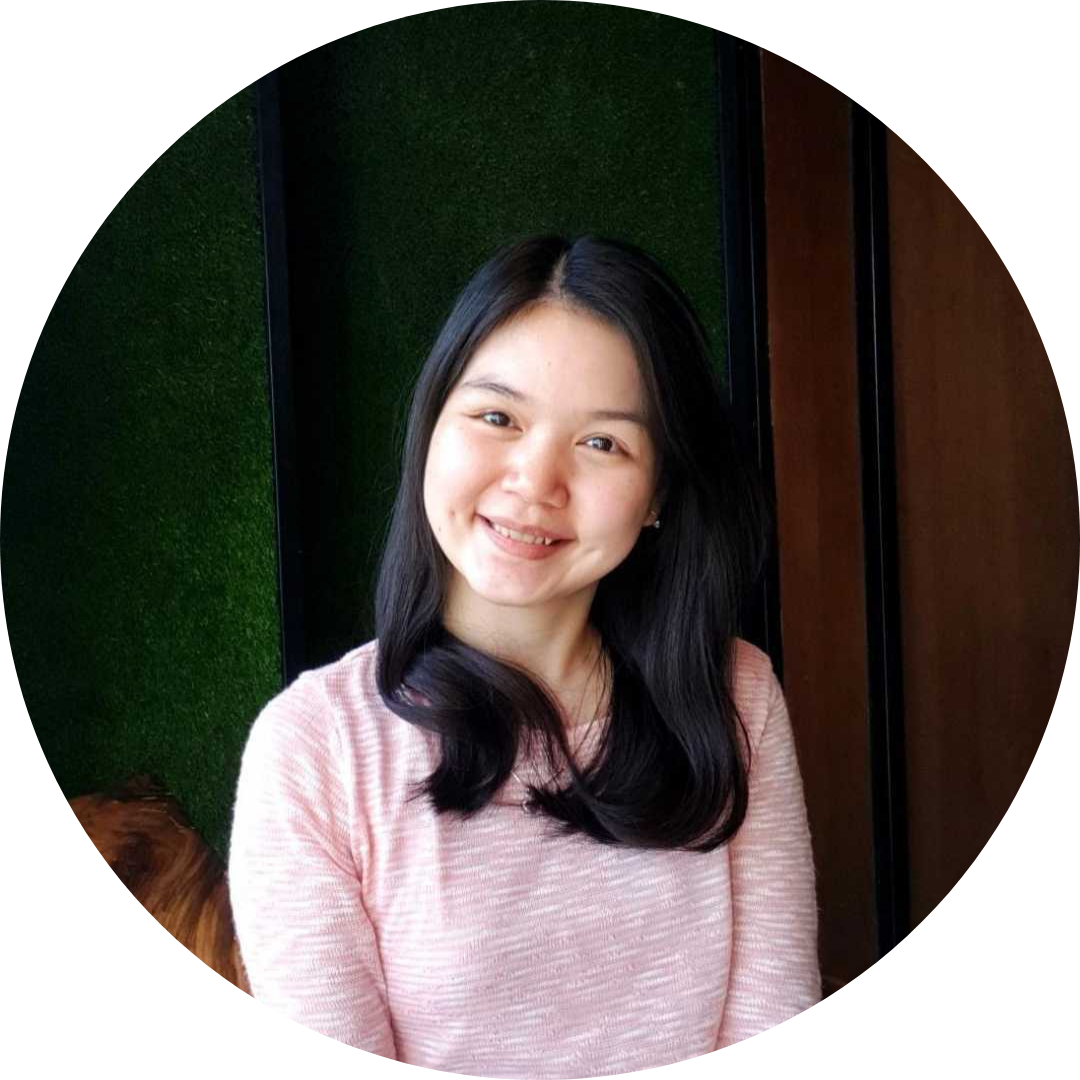 Yulia: Some criteria I have for a "good cleanser" is:
Efficiency in removing dirt and excess sebum
Non-stripping
Leaves skin feeling moisturized and contains moisturizing ingredients
Non-irritating and gentle surfactants
Good pH balance
Extra points if it's hypoallergenic and formulated for sensitive skin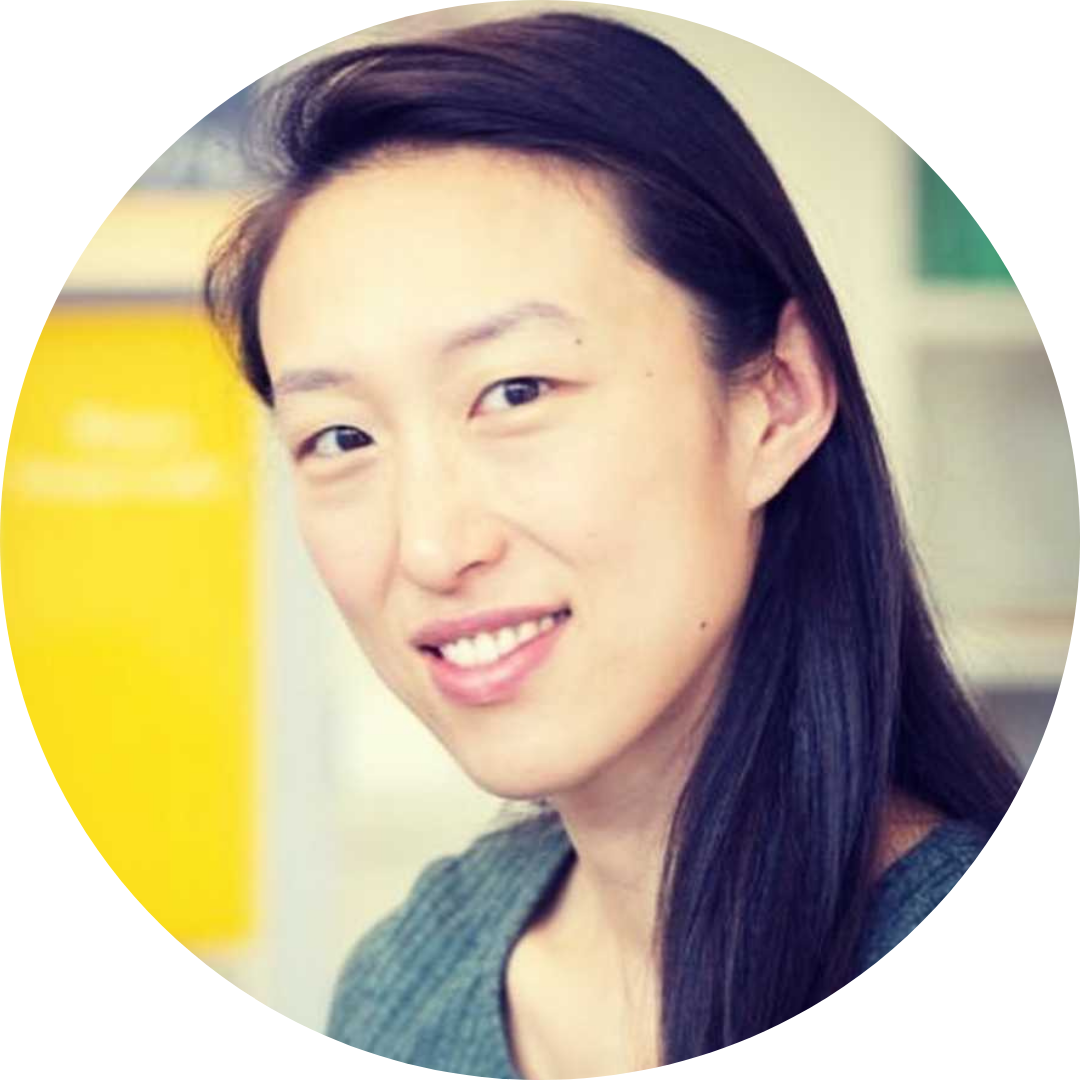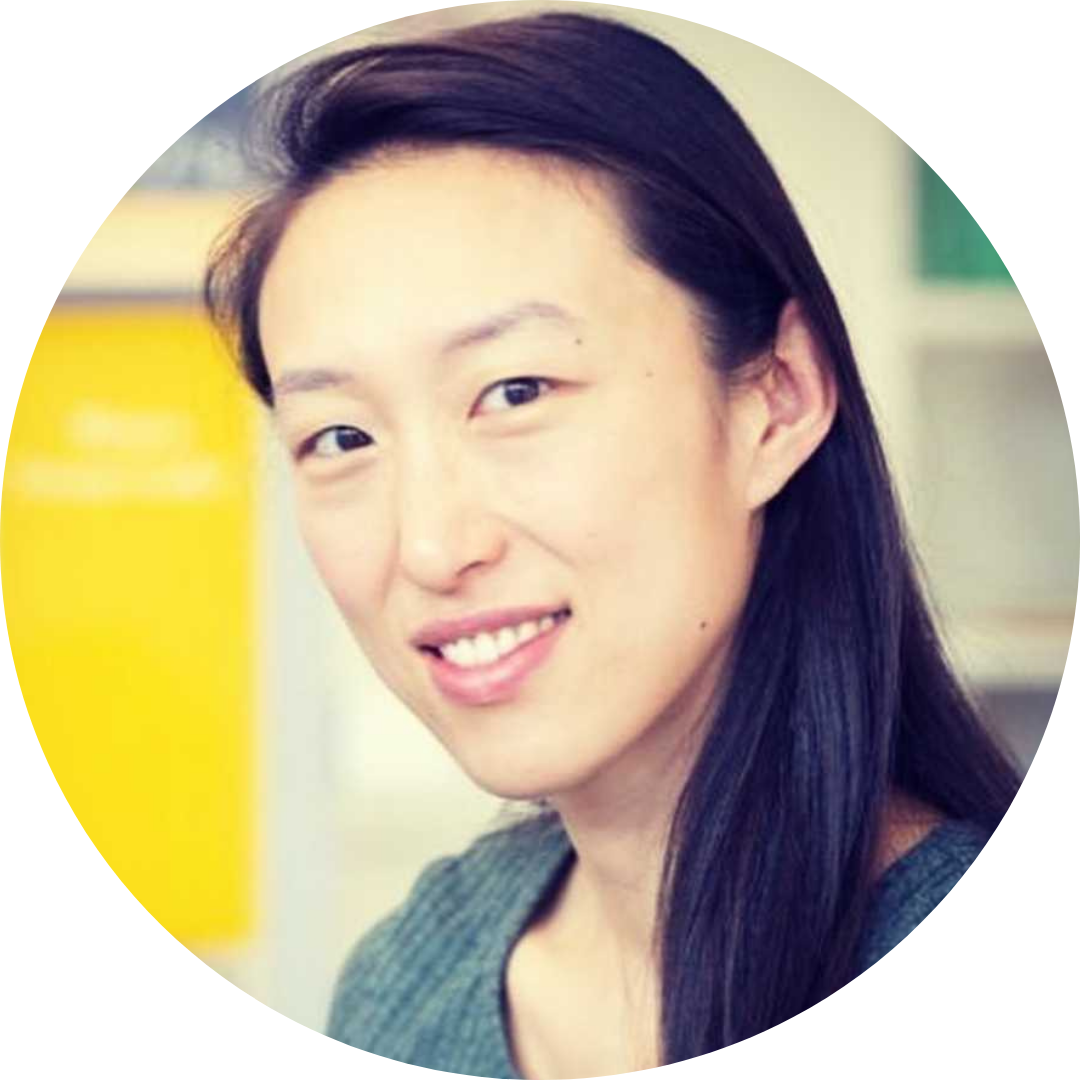 Beibei: My criteria for a "good cleanser" would be that it doesn't leave your skin feeling stripped, tight or stinging. Everyone's skin can tolerate or prefer different cleansers, so it's best to test and asses how each work for you and how your skin responds.
Picky Advantage
Use Picky to your advantage! We have a whole array of categories under "Cleanser" for you to explore. Or if you're lost on where to start, just drop into the Q&A tab to ask or search for a previously posted question! Our Picky community is buzzing with well-informed users eager to give a helping hand. Don't forget to check out more skincare science content on our blog and follow us on Instagram.