Best way to review a brand? See what the Picky skincare community has to say about it! We've selected the top products from Dear Klairs on Picky and highlighted our Picky Squad, Super Picky Squad and Picky Expert honest reviews for each! Let's dive deep and give Dear Klairs a thorough brand review.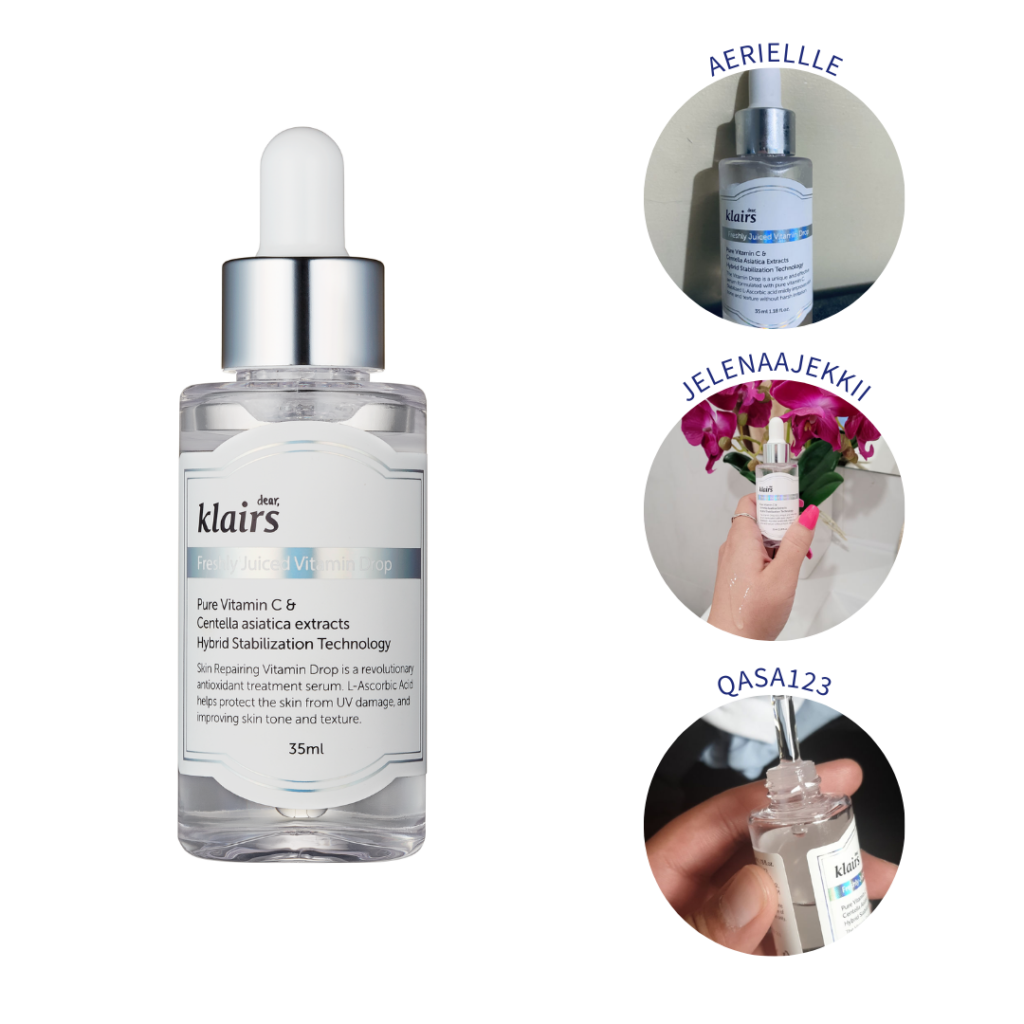 This widely popular serum boasts over 370 reviews on Picky with a 4.2 star rating! Including compatible ingredients for all skin types, especially dry skin. Not to mention, it's vegan and cruelty free. 35ml size and $23.00 price isn't too shabby. Now, let's see what the Picky community has to say.

"This product is my holy grail! I've been using this for 3 years already and I can't imagine my skincare routine without it. I noticed my complexion became even and brighter upon consistent application, like what the product claims. It really helps even out hyperpigmentation and reduces dark spots from acne. I love that in just 3 days my pimple marks are gone already."


"It helped even out my skin tone and brighten my overall complexion. It's a vitamin C serum that I keep coming back to due to it not being a high percentage. This leaves a little bit of an oily finish but once it absorbs it's not shiny but dewy. This does not pill and is not sticky. It took me about 6 weeks to see changes in my skin as it's 5% ascorbic acid."


"This product is definitely one of my holy grails! My angry rather large spots on my face were calmed after using this product. I found results to be quite amazing actually, my hyperpigmentation which I had been suffering with had finally gotten brighter and not very visible now thanks to this product. My face feels so much smoother and my skin just feels fantastic after using this."
Supple Preparation Facial Toner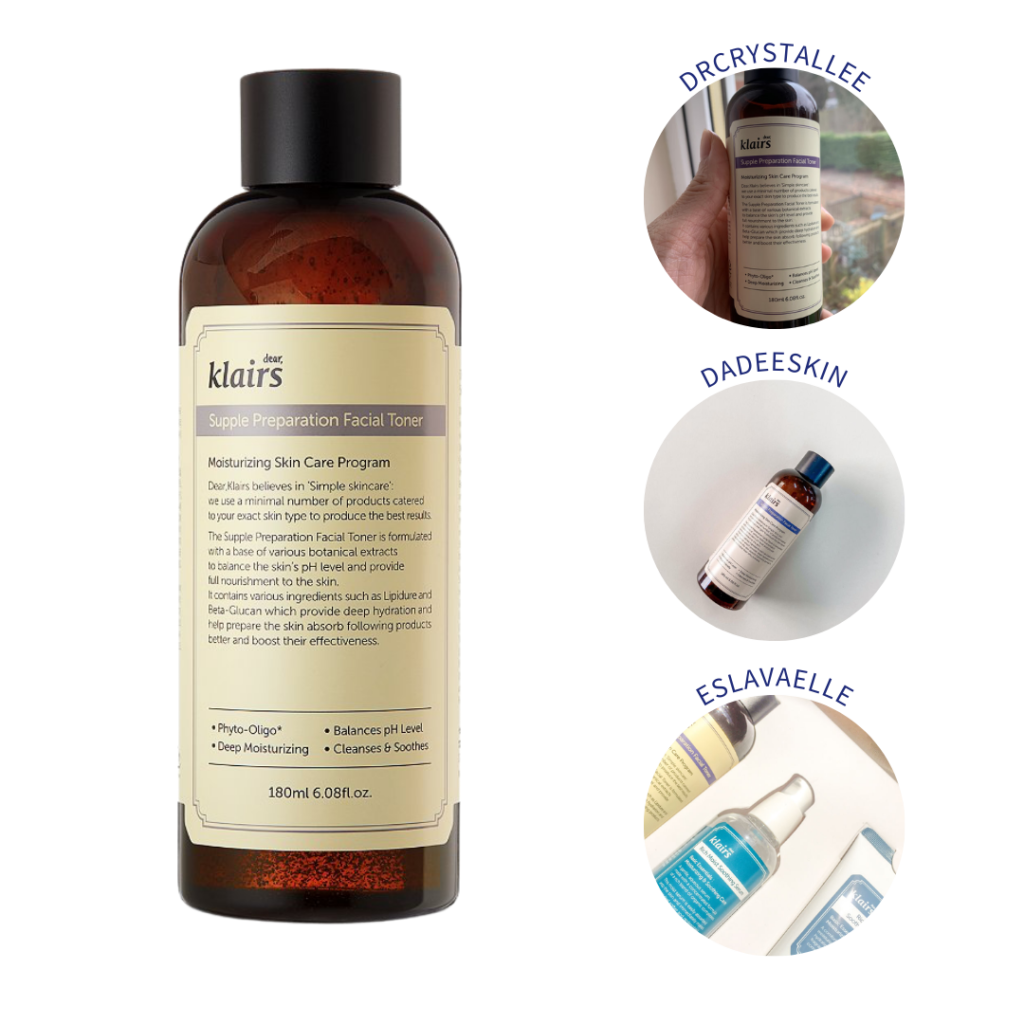 Another huge hit for Dear Klairs is the Supple Preparation Facial Toner! Raving a 4.4 rating and nearly 240 reviews. Alcohol, paraben and allergen free! Infused with amazing ingredients such as licorice root extract, tocopheryl acetate, panthenol, beta glucan, aloe vera, centella asiatica and more.

"This is a toner that has a slightly more viscous consistency -perfect in giving you the extra hydration especially during the colder months. Also packed with lots of goodie ingredients! Hydrating, soothing (contains centella & panthenol), contains copper which is great for skin health & anti-aging properties, brightening and unscented option is available too."

"It doesn't trigger my zits, no irritation and pretty good in sensitivity and restoration. It restores your skin to glow more due to its water retention. This is my second bottle already and so good as a first timer toner. I recommend this toner for everybody but do the patch test first before anything else."


"For me, this toner is suitable for those looking for a simple yet hydrating toner! However, if your skin is sensitive to essential oils, I can recommend you to opt for Dear Klairs Supple Preparation Unscented Toner which is just as effective as this toner!"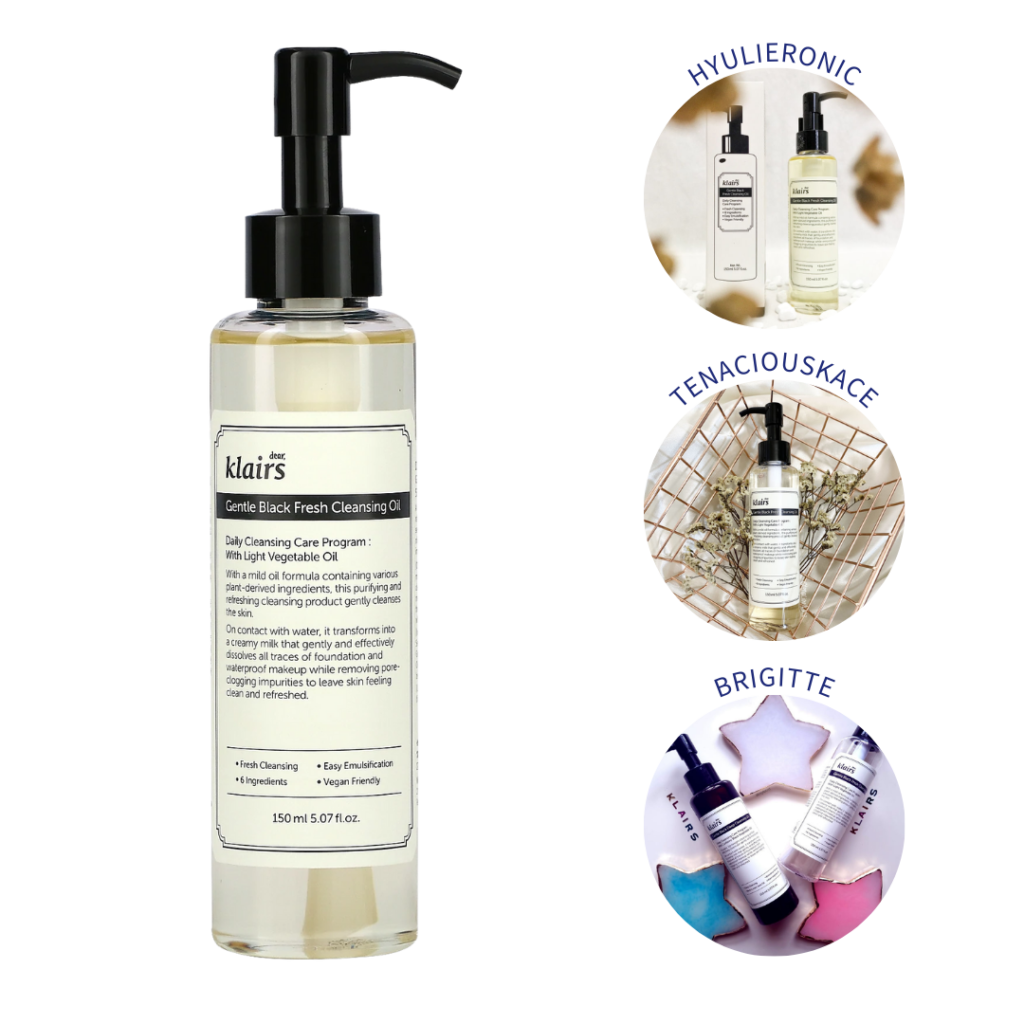 If you're just getting into K-beauty, odds are you've seen the Gentle Black Fresh Cleansing Oil highlighted as a holy grail first step cleanser! With over 400 reviews on Picky, a high 4.7 rating and 98% saying they would repurchase, this products stands to be a strong cult classic even amongst the Picky skincare community. Well, let's see why!


"Before using this product, I used a cleansing balm or cleansing cream, so this is my first time trying a cleansing oil. I apply 2-3 pumps for my entire face and neck, and with its silky texture, it makes me enjoy massaging my face. The formula is incredibly lightweight, doesn't feel greasy at all. It washes off easily without leaving any residue, love it!"


"I'm not very picky with my first cleanser because I only use them when I wear make-up. What makes this special is the minimalistic ingredient list and the oils that were used are perfect for my oily-skin. It really dissolves all my make-up without leaving any oil residue, it also emulsifies beautifully."


"I love that this is such a simple but effective first cleanser. I wear make-up almost daily so that first cleanse is very important for me. I love the lightweighted texture and how quick this dissolves all my make-up and spf from the day, feeling all fresh. But this cleanser does not only cleanse the skin but leaves it so nourished and hydrated too."
Over 90% from the Picky community have checked off 're-purchase please' for this product! And for good reason. It contains a load of amazing, and obviously calming, ingredients that have lured in quite the crowd. With a 4.6 rating and over 300 reviews, let's see what the Picky skincare community has to say.


"This rich cream is a great emollient. It spreads easily on the skin without tackiness. You can use it as a spot cream or full face coverage cream. I decided to incorporate this at night as my cream. I also use this if I felt any skin irritation to soothe and calm. You may want to use a small amount since it glides easily and spreads evenly. Overall, this cream is great if you have dry and irritated skin."


"Love the blue color to this cream, it's semi-thicker cream but easily comes out of tube. Unscented. Cream has slight cooling effect. Applies this on an area that felt irritated and it was very soothing instantaneously. I also used this as my sandwich cream on top of mild retinol, worked great and had no irritation the next morning."


"I've been using this as a moisturizer for my face recently, and I have quite a few things to say. It has an AMAZING texture, a nice silky feeling on the skin. The calming properties in this cream are suitable for sensitive skin and I have had no issues with any ingredients."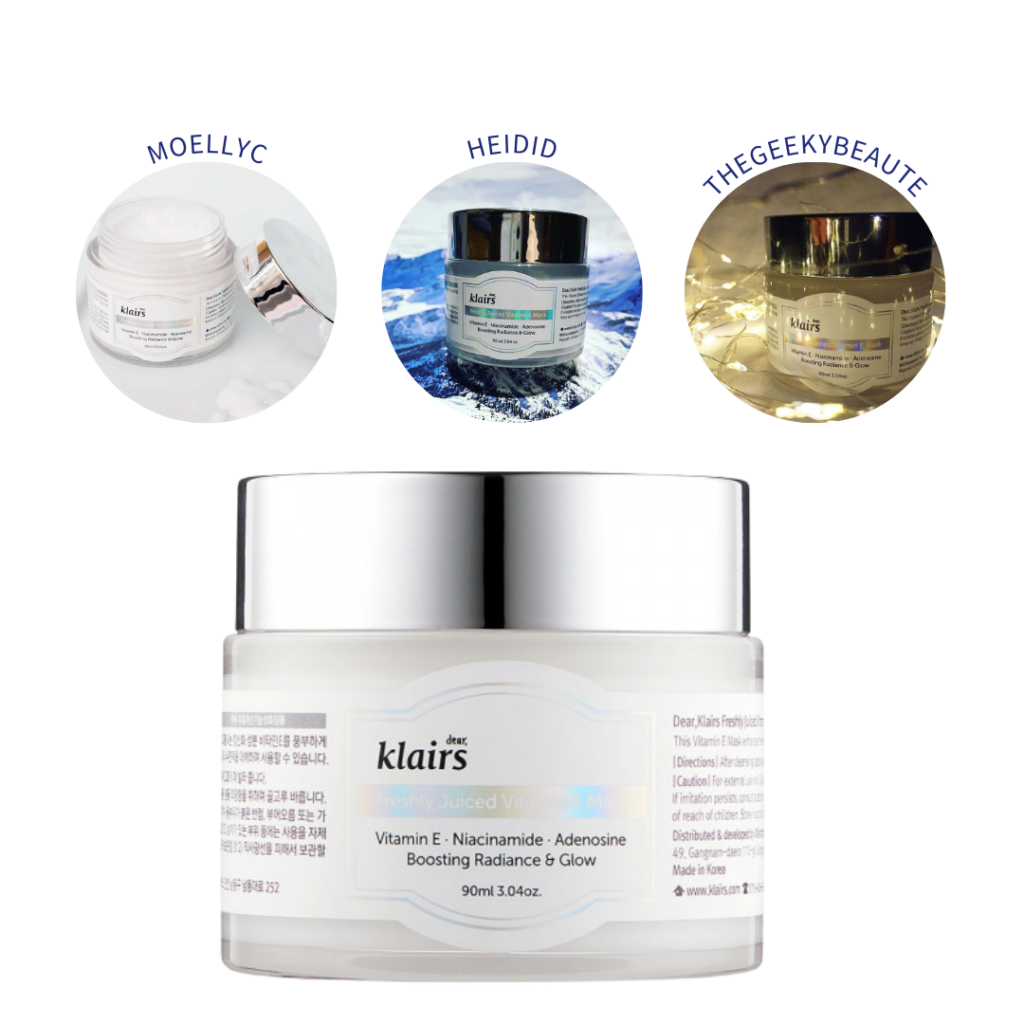 A leave on mask that has risen to the top of Dear Klair's products on Picky! 4.3 rating and nearly 200 reviews have a lot to say about this fun mask chock full of vitamin E, ceramides and so much more.


"The cream itself sinks into the skin quickly, and gives an instant brightening effect, reducing inflammation and a sudden boost of hydration. The next morning, my skin had completely come back from the dead! My dry and rough skin with pink sun burn seemed bouncy and bright, all redness toned down and replaced with a healthy glow."


"Comes with a little cute spatula which is great for product distribution. It has a kind of gel cream with fun bouncy pudding texture. It provides a cooling feel when I apply to my face. I do feel a bit sticky at first as it does not absorb right away. This cream is indeed beneficial as the next morning my skin is not greasy but fresh, shiny and hydrated."


"First, it has great ingredients like Adenosine which is known for slowing down wrinkle appearance and niacinamide as skin brightening. Consistency is interesting, jello like but breaks down into a smooth cream upon skin contact. Has a hint of citrus smell which doesn't bother me at all. Hydrating and gives me a fresh looking skin the next morning."
Picky Analysis
Ranging from sugar masks to body soap, Dear Klairs sure has some diverse products on their shelves! If we learned anything from this Dear Klairs brand review, it's that there's surely a product fit for everyone. Focusing on products that can be suitable for most skin types, and not to mention vegan, formulated with gentle yet effective ingredients. The brand itself scores a high 4.4 on Picky with nearly 9k discussions and 4k reviews from the community. We think the numbers surely speak for themselves, but if not let us spell it out. Dear Klairs is a popular brand among the Picky community, with different products that align with the majority of skincare enthusiasts!
If this Dear Klairs brand review wasn't enough for you and you're curious to learn more about Dear Klairs, or other brands, head to the Picky app and search! Right from the brand's page you can find all info (reviews, products, etc) directly. Don't forget to follow us on Instagram and check out our YouTube channel for more fun skincare related content.