Recently, K-beauty has been making a global impact in the skincare game! This is thanks to their unique and perhaps "unconventional" ingredients, which we highlighted previously in 10 Trendy K-beauty Ingredients. But there's even more ingredients to cover so welcome to Part 2: 10 More Trendy K-Beauty Ingredients!
1. Green Tea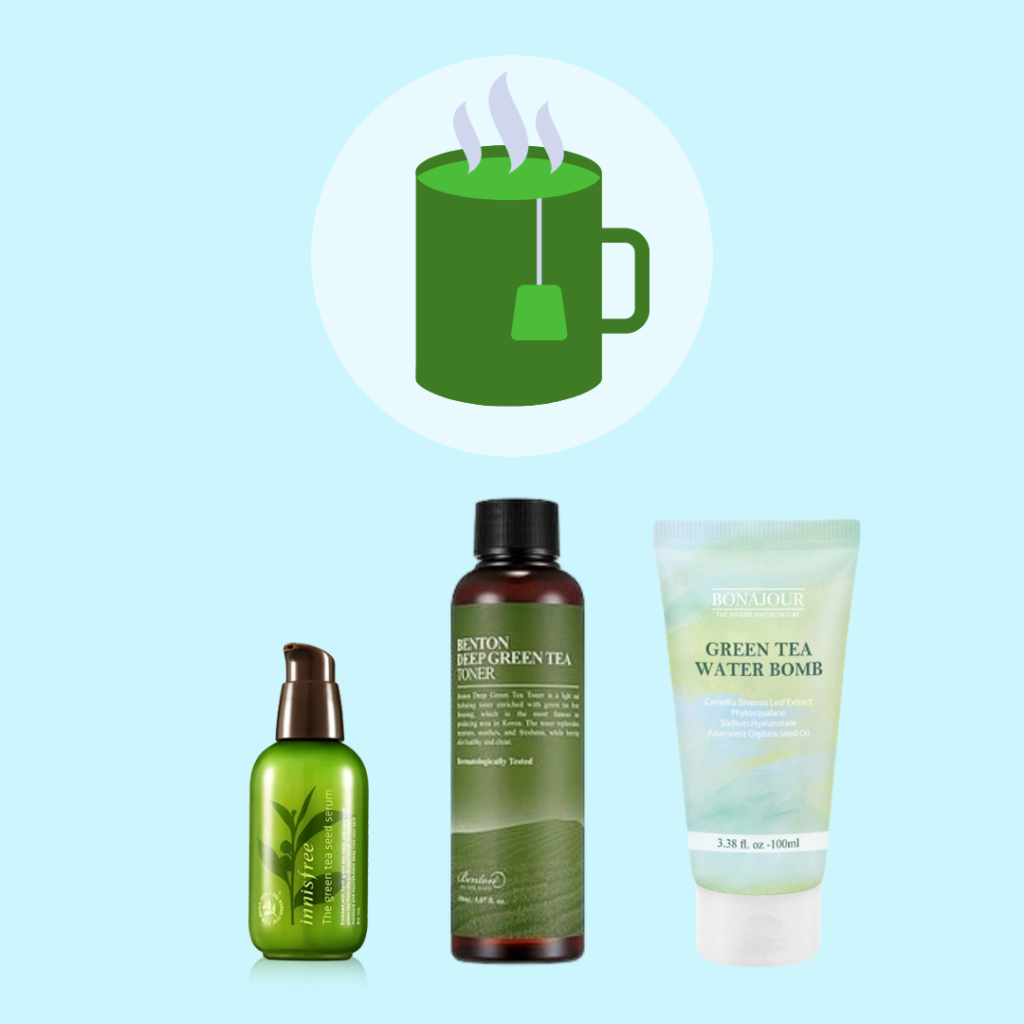 Green tea is a staple for many countries in the form of a beverage thanks to its various medicinal properties. But green tea can be used for so much more than drinking! With four types of GTCs (green tea catechins) acting synergistically, this ingredient can help with: Anti-inflammation, anti-microbial, antioxidant and anti-aging!
Picky's Picks
For more on green tea, head to our Green Tea Skincare – The Beauty Secret You Must Know post!
2. Bamboo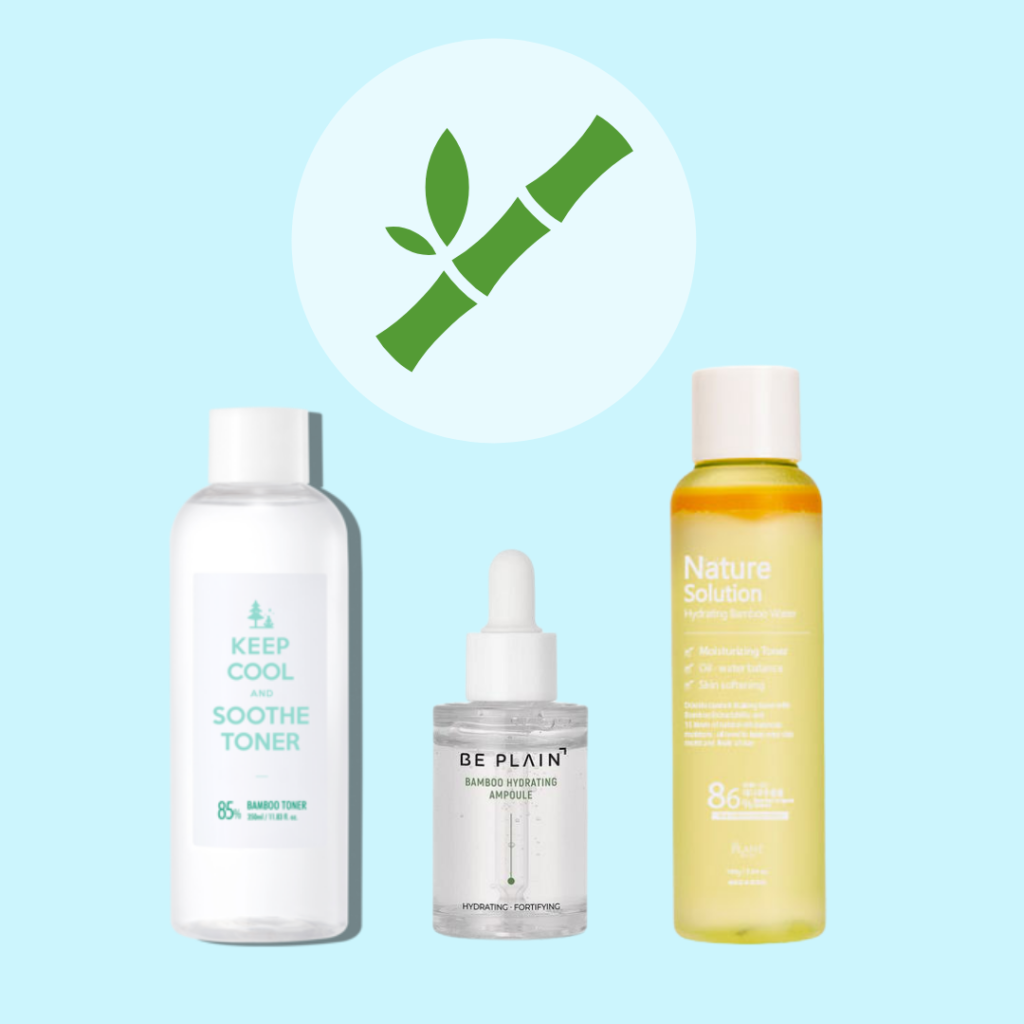 Formally known as Bambusa vulgaris. Bamboo is traditionally used for ulcer, inflammation and skin issues. It contains various medicinal benefits and great nutritional build. An ingredient full of rich vitamins, proteins, amino acids and more.
Benefits
Can be used for astringent and antioxidant properties
Protects skin against bacteria and fungus
Shows potential anti-inflammatory and wound healing effects
Picky's Picks
3. Mugwort (Artemisia)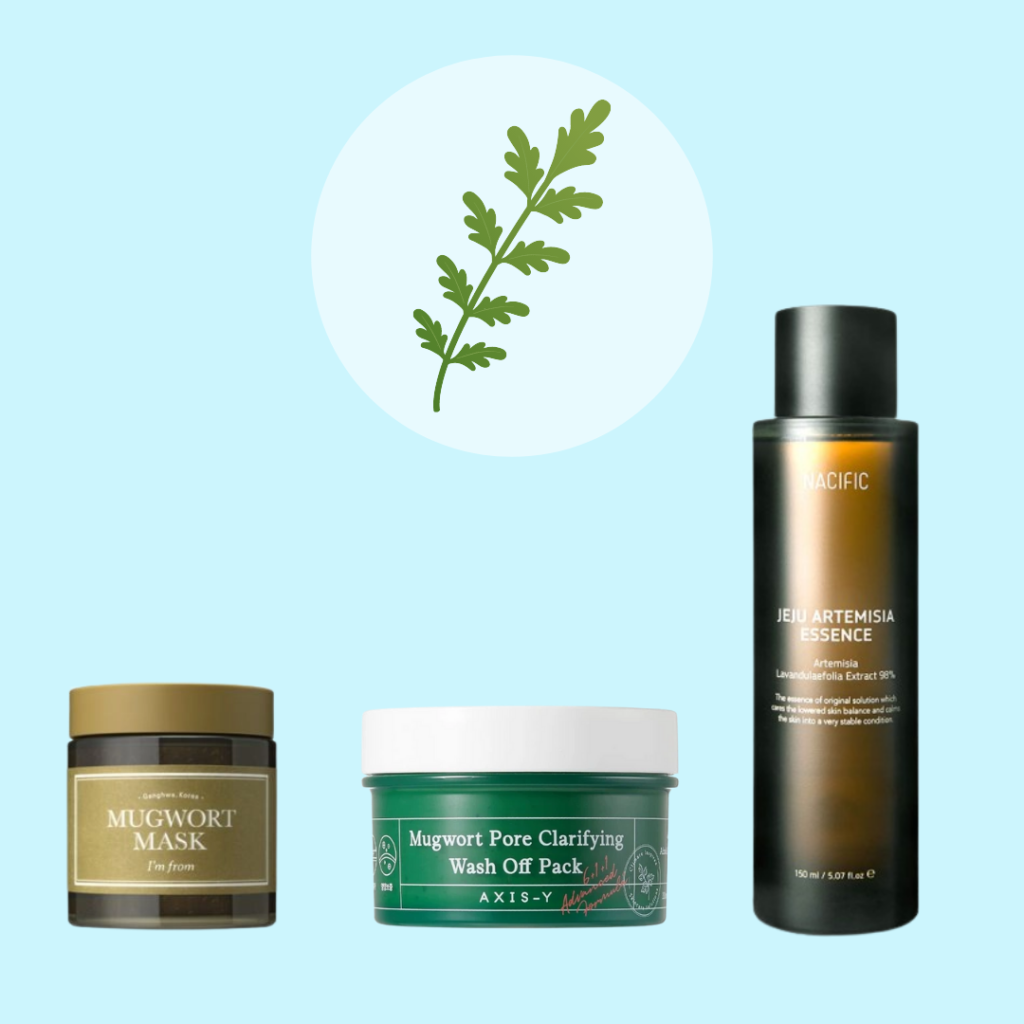 Mugwort, or artemisia, is a plant with many species (around 250)! But for skincare you can find this ingredient under the labels artemisia vulgaris, artemisia annua, and artemisia princeps. Mugwort has been used for centuries as a healing herb for antibacterial, anti-fungal and skin protective properties (especially in Korea). The studies supporting mugwort efficacy is still lacking in human clinical trials, but through animal trials we can see the potential
Benefits
Soothe and reduce inflammation for both sensitive and acne prone skin types
Have antioxidant properties
Help to inhibit acne causing bacteria and so it keeps that acne at bay
Protects the skin from aging, transepidermal water loss and restores the skin barrier
Picky's Picks
4. Heartleaf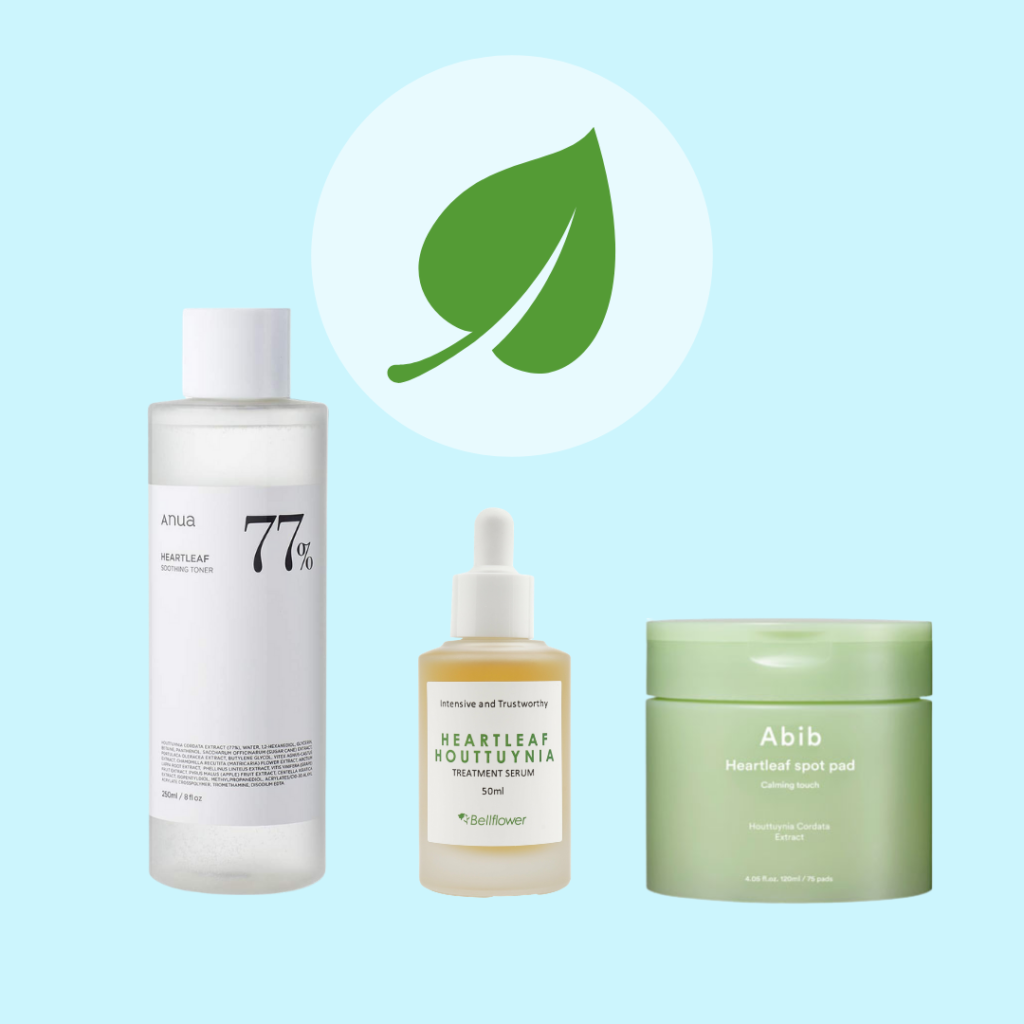 Heartleaf, or houttuynia cordata is a plant with broad heart-shaped leaves, hence the fitting name! It also goes by the names chameleon plant, fishwort, heartleaf and bishop's weed. This plant is widely known for its medicinal properties in Japan, Korea, China and North East India. It holds numerous beneficial properties against inflammation, pnuemonia, severe acute respiratory syndrome, stomach ulcer, etc.
Benefits
Holds antioxidant and anti-inflammatory properties
Is anti-microbial
Fights against acne causing bacteria
Picky's Picks
5. Guaiazulene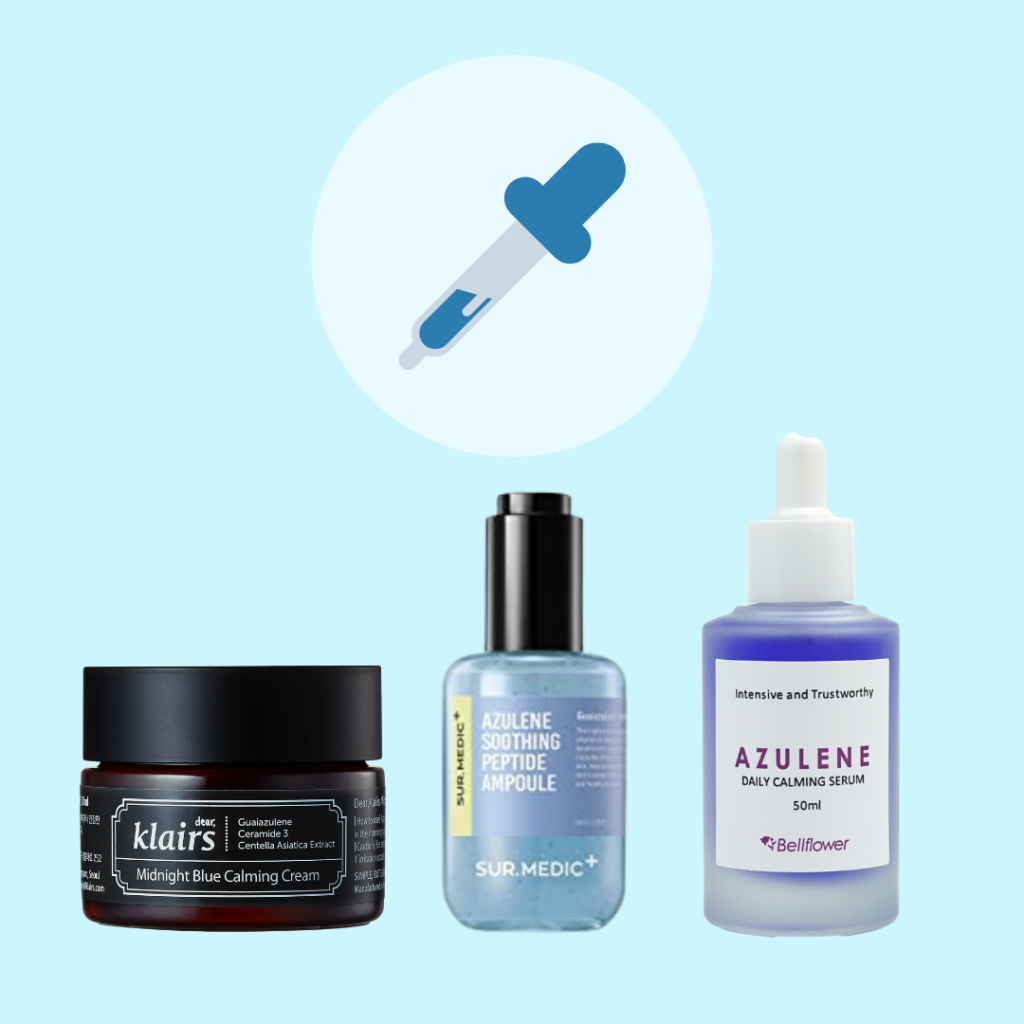 This one may be a new ingredient to your list. Guaiazulene is a dark blue crystalline hydrocarbon, derivative of azulene, the blue colored constituent of chamomile oil. Guaiazulene functions as a skin conditioning agent in many cosmetic formulations in addition to being an antioxidant and anti-inflammatory ingredient!
Picky's Picks
6. Rice Extract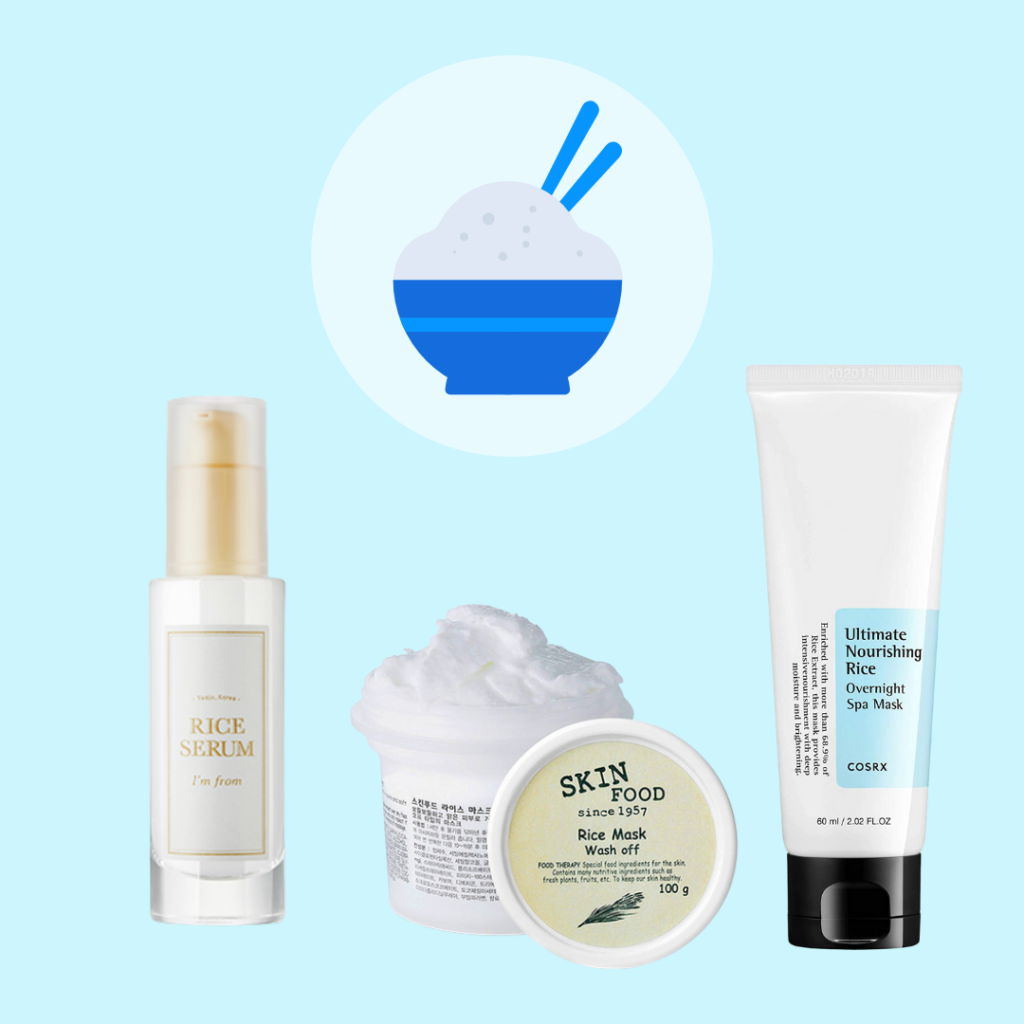 Rice, also known as oryza sativa, is one of the most produced and consumed grains in the world. Especially in Asia! Rice extract contains tocopherols and other amazing beneficial properties to help with anti-aging, inflammation and more. In skincare, rice can be found in many different forms. Such as rice extract, rice water and rice bran oil.
Benefits
Contains antioxidants
Inhibits production of tyrosinase which forms pigmentation, so it can help with brightening
Anti-aging and anti-inflammatory properties
Picky's Picks
7. Birch Extract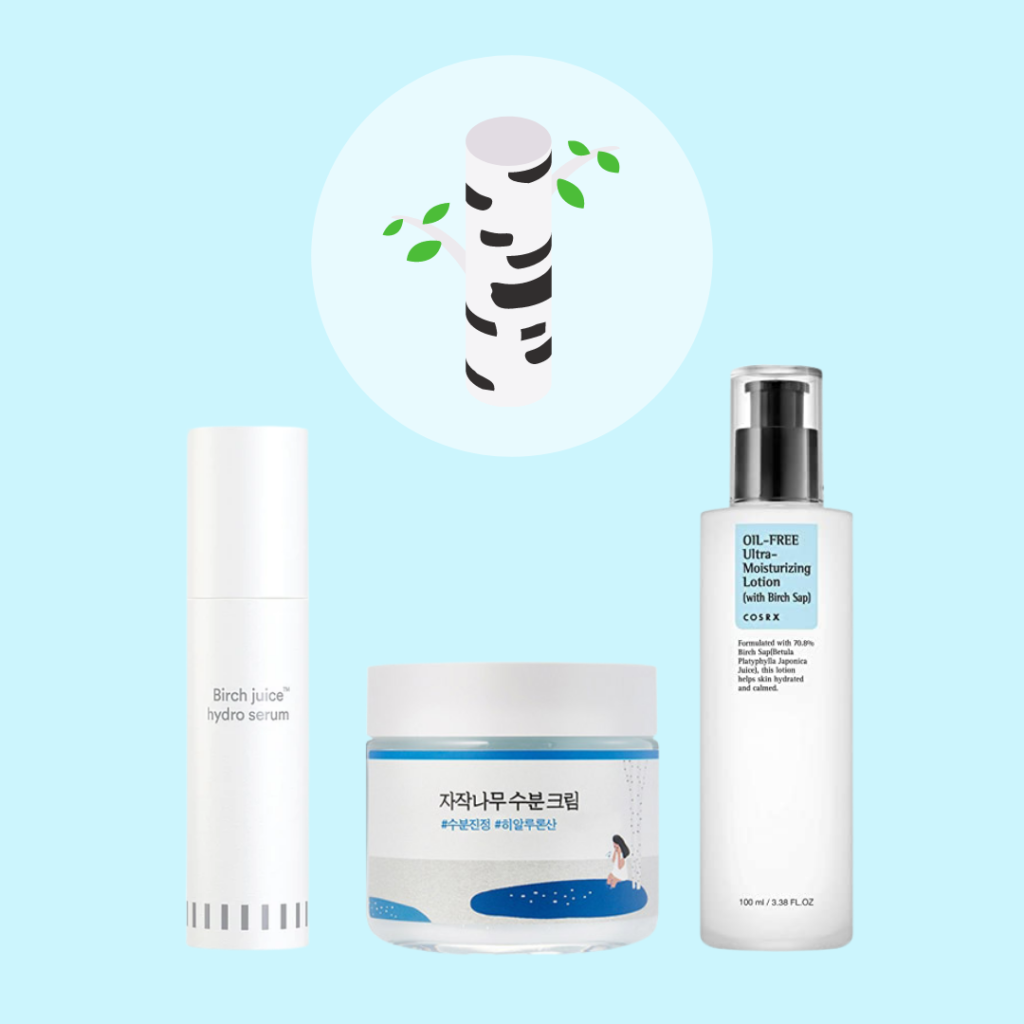 Birch extract, taken from birch sap, is a bioactive liquid full of vitamins, amino acids, minerals and sugars. Through cosmetic application, birch extract can help to rejuvenate the skin in addition to providing antioxidants and increase skin moisture.
Picky's Picks
8. Tea Tree Oil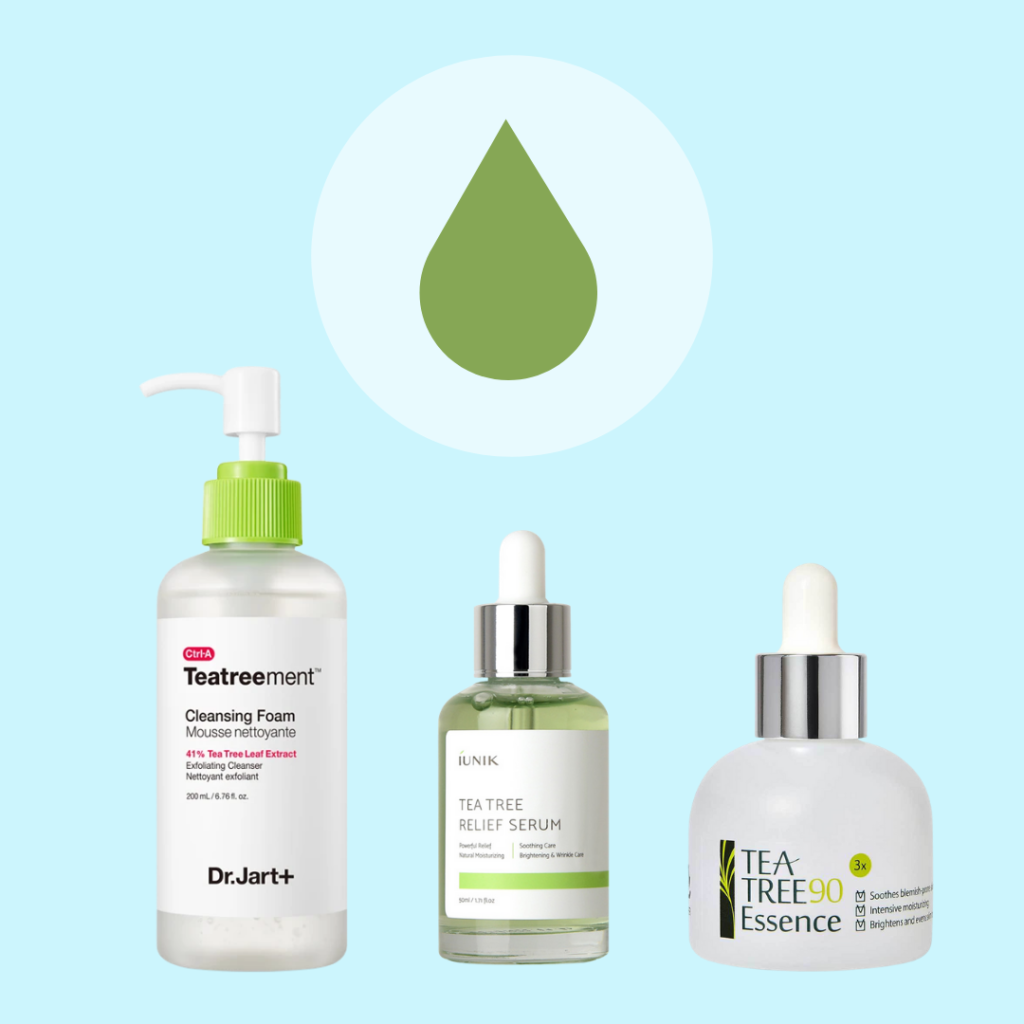 Tea tree is actually an essential oil obtained from melaleuca alternifolia and contains high levels of unique anti-microbial and anti-inflammatory compounds. Not to mention tea tree oil has demonstrated effectiveness with various skin infections and helps manage inflammation. It's also an antioxidant and widely used for treating acne!
Picky's Picks
9. Cactus Extract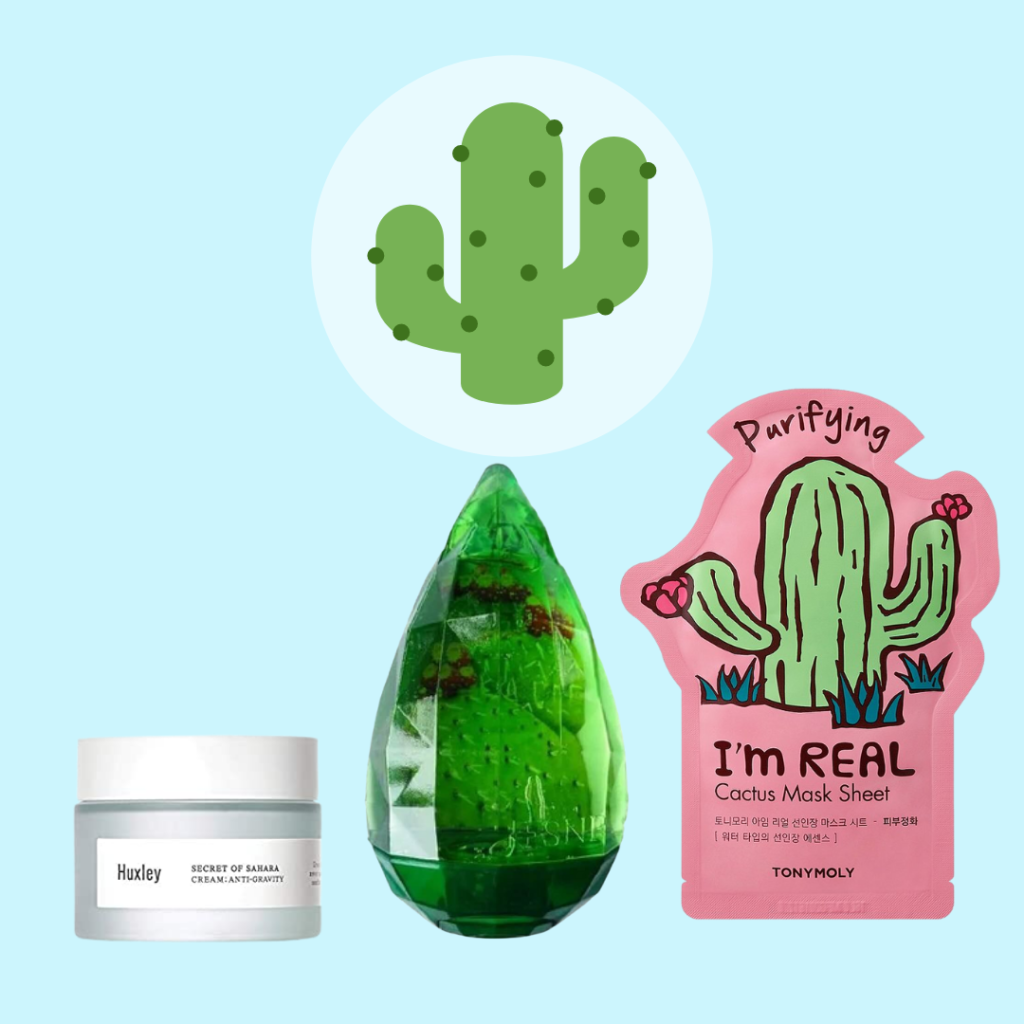 Cactus, or opuntia ficus indica, is a plant of endurance! Adapting to the most extreme environmental conditions. Also rich in polyphenols, vitamins, fatty acids, amino acids and more. Cactus has shown to contain benefits such as anti-inflammatory, antioxidant, anti-aging and moisturizer.
Picky's Pick
10. Yuza (Citrus junos)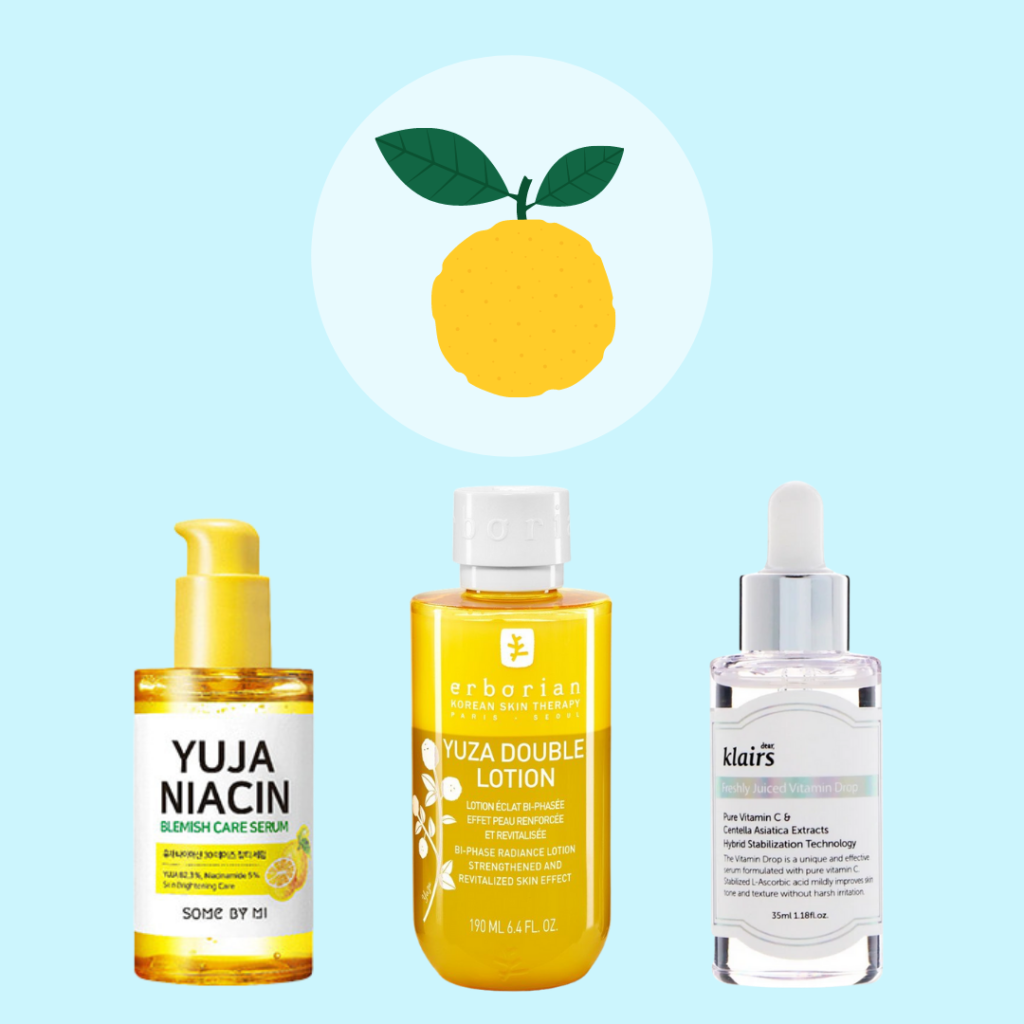 Yuza, or citrus junos, is a citrus tree with edible fruits that can, reportedly, inhibit oxidative stress and inflammation. It contains several actives such as vitamin C, rutin, tangeretin, hesperidin and more. Moreover, it's an effective antioxidant, brightener and collagen stimulating agent!
Picky's Picks
Want More K-Beauty Ingredients?
Check out Picky for even more K-beauty ingredients to try! You can selectively search for the ingredients you want included in your skincare, or maybe just ask the community for recommendations! Either way, Picky has everything you need to get started in skincare. Head to our blog for more or Instagram for fun skincare science content.