When breakouts happen, we tend to panic. Searching, panic buying, trying new products, anything it takes to get those pimples off our skin. We totally understand the struggle acne brings, but rather than jump to extremes, let's go over some helpful routines, products and ingredients each skin type can look out for! Get rid of those pesky pimples with these routines for acne.
What Causes Acne?
To know your enemy, you must first understand them. And when it comes to acne, there's a variety of types and factors that tie into it. Excessive oil production, dead skin cells and of course acne causing bacteria are big trouble-makers for breakouts. But hormones, stress, diet and medication can also play a part. From whiteheads to nodules, each pimple is different with different solutions. So definitely check out our Acne 101 post to see what fits your breakout.
Commonly Used Ingredients For Acne
We'll go over some specifics in the routines, but just to give a general idea of ingredients that can help battle acne, we made a list for you below! If you want more details, you can check out the Acne Ingredient Guide here!
Salicylic Acid: Exfoliates buildup of dead skin cells that can clog pores.
Retinoids: Accelerates skin cell turnover rate which helps shed that top layer of skin and lead to clearer skin.
Tea Tree Oil: Anti-bacterial and anti-inflammatory with skin healing properties.
Centella Asiatica: Heals post-inflammatory hyperpigmentation after breakouts.
Routine For Acne: Oily/Combination Skin


Cleanser
Look for a gentle foaming cleanser with exfoliating and anti-bacterial ingredients such as BHA/AHA and Benzoyl Peroxide.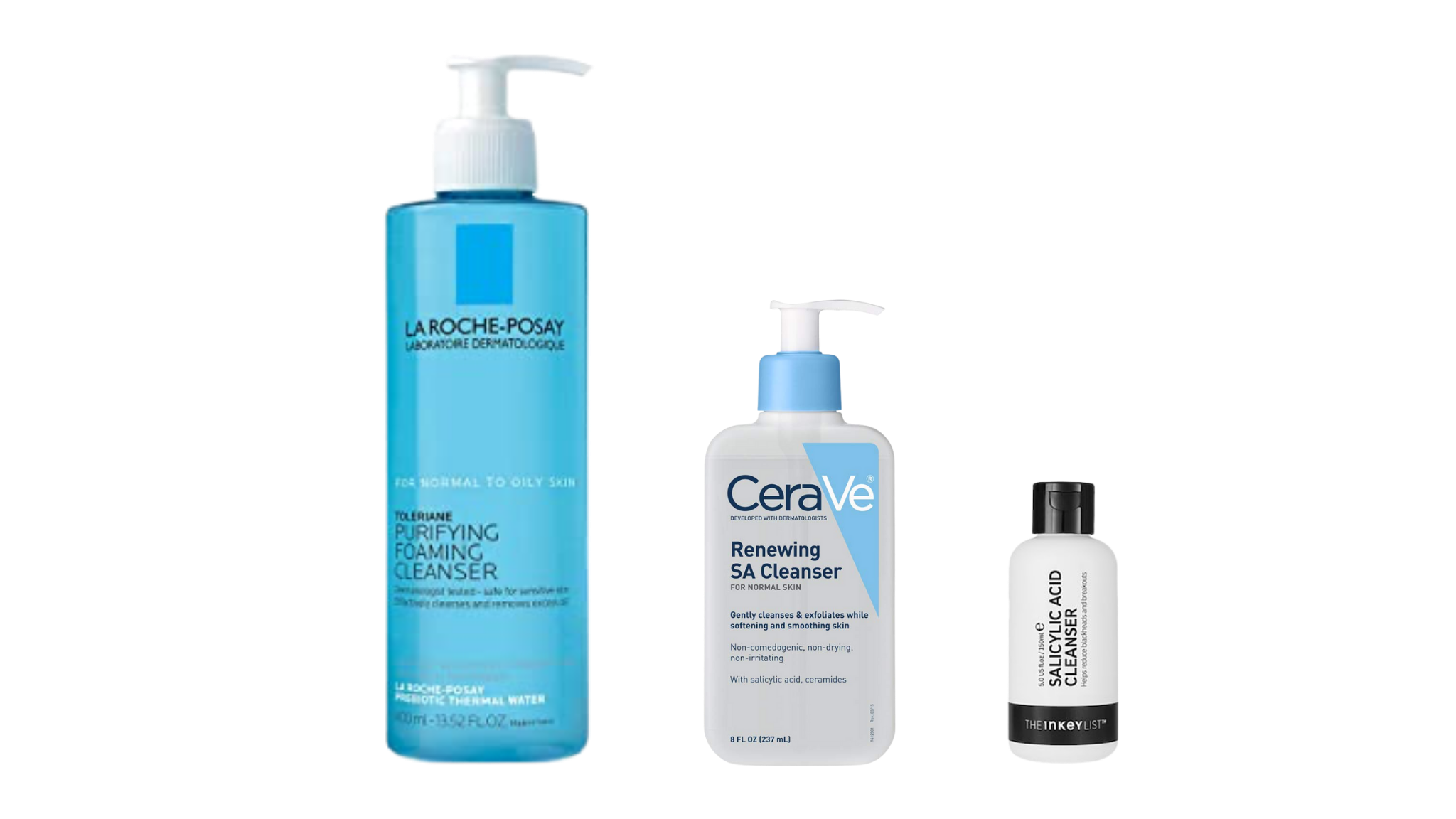 Our Pick:
La Roche Posay – Toleriane Purifying Cleanser
More options: CeraVe Renewing SA Cleanser & The Inkey List Salicylic Acid Cleanser
Treatment
If acne is being a bit persistent, we suggest some nice treatments full of acne fighting ingredients like Salicylic Acid, Benzoyl Peroxide and Retinoids (night time only). Tip: Don't use too much or too often, it can be drying -even for oily skin types!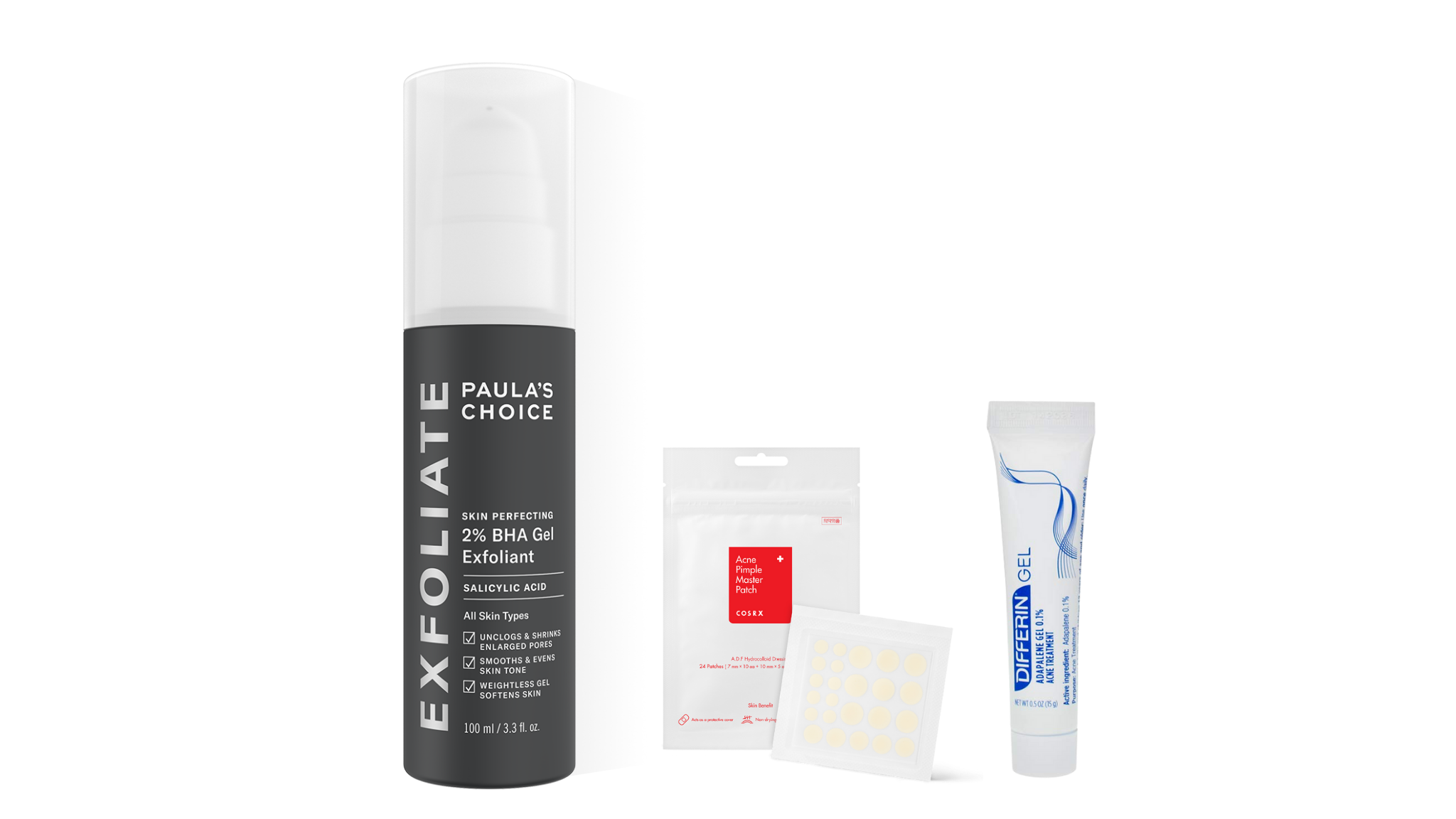 Our Pick:
Paula's Choice – 2% BHA Exfoliant
More Options: Differin Adapalene 0.1% Gel & COSRX Pimple Patch
Moisturizer
A light lotion or gel cream is crucial, especially if you're using products with drying ingredients! Don't skip this step, but of course don't overwhelm your skin with unnecessarily thick creams and lotions. Go with the lighter stuff, but still packs a hydrating punch!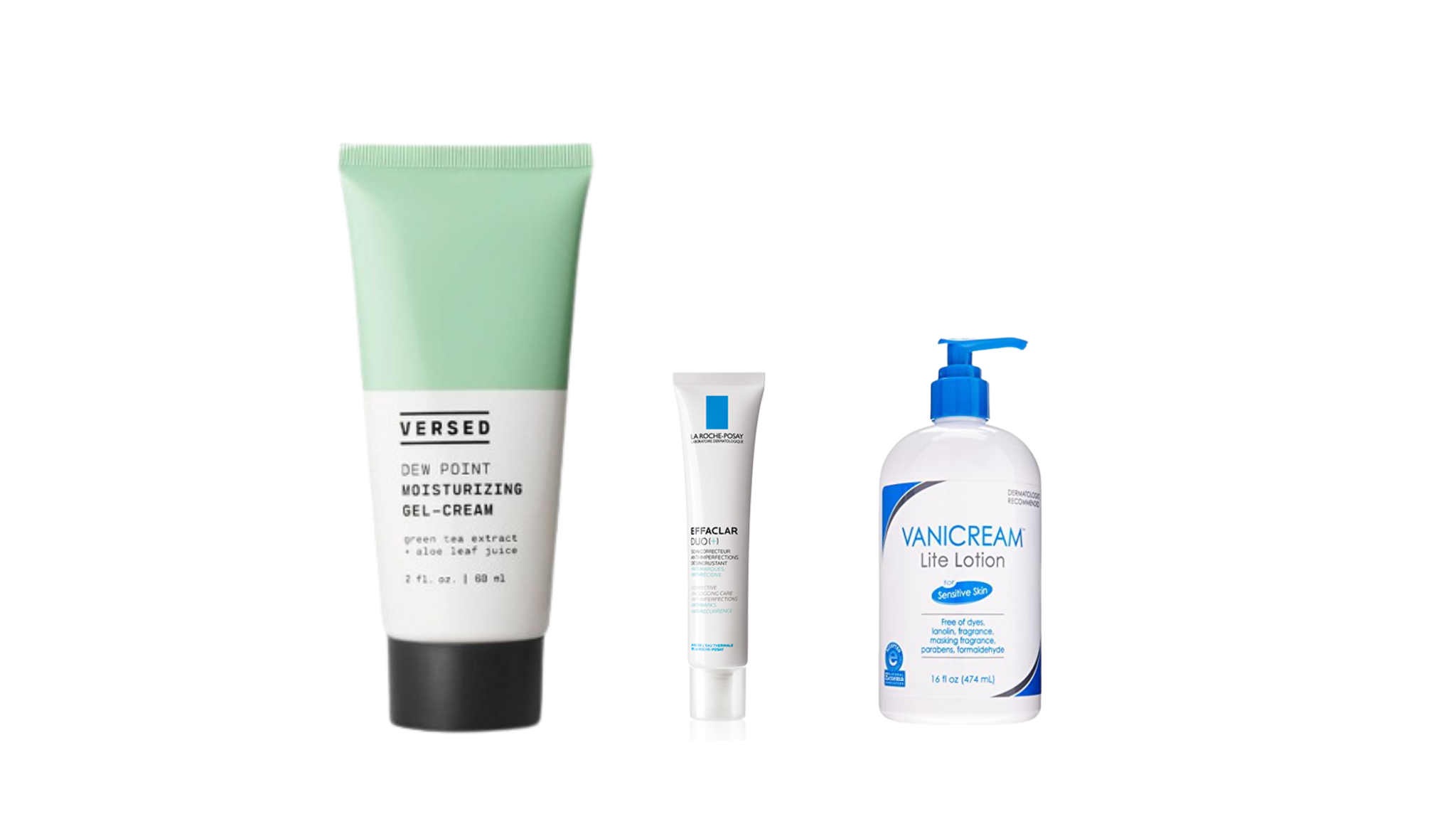 Our Pick:
Versed – Dew Point Gel Cream
More Options: La Roche Posay Effaclar Duo & Vanicream Lite Lotion
Sunscreen
And last, but not least, that SPF! A no-brainer when it comes to keeping skin protected and healthy. But oily and combination skin may shy away from SPF, afraid it might make oily skin even more oily or clog up pores. That's why we recommend searching for non-comedogenic and magnifying sunscreens with at least SPF 30!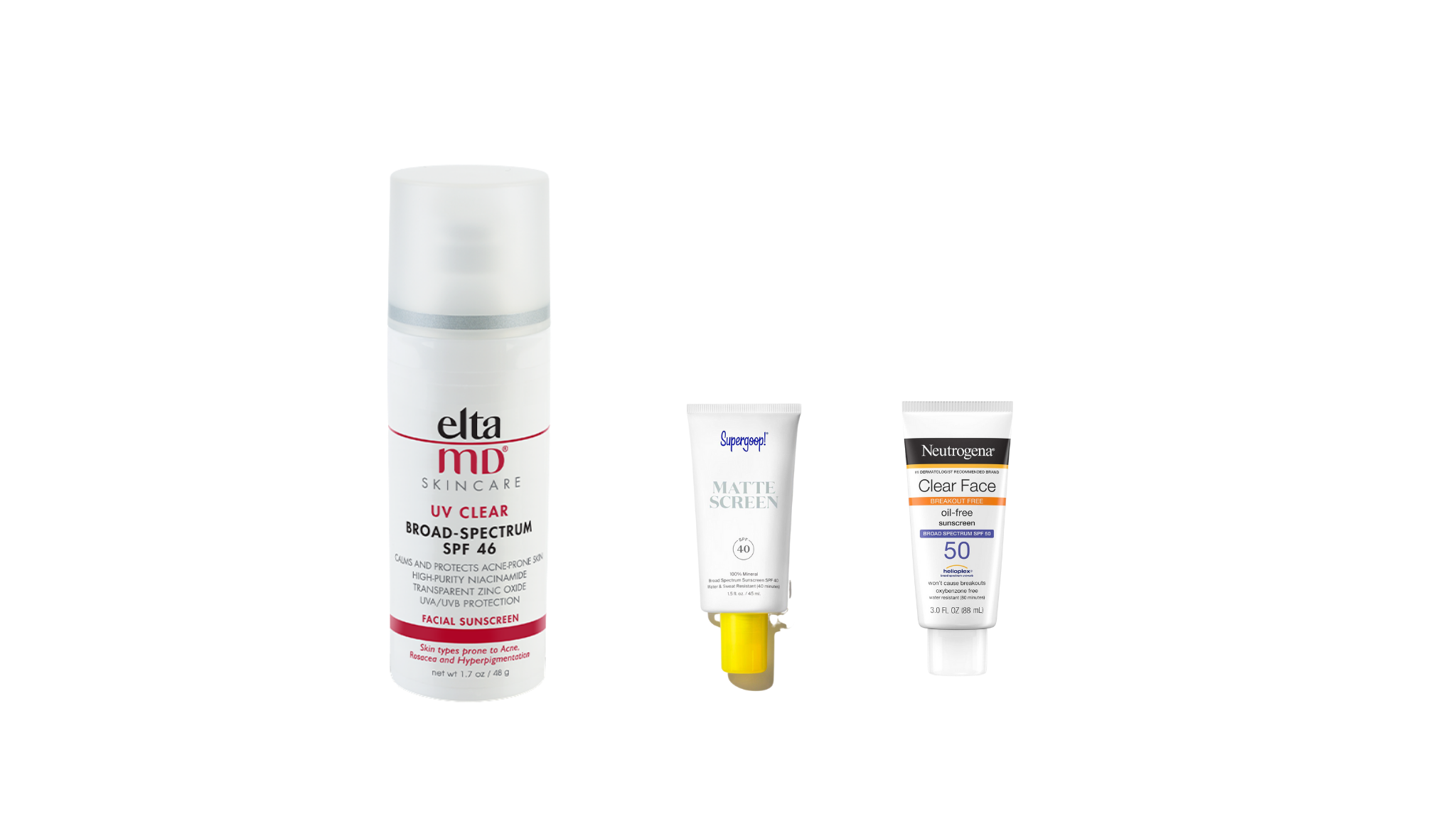 Our Pick:
Elta MD – UV Clear
More Options: Supergoop Mattescreen SPF 40 & Neutrogena Clear Face Lotion
Routine For Acne: Dry/Dehydrated Skin

Cleanser
Unlike oily and combination skin, skin leaning toward the dehydrated and dry side should search for a more creamy cleanser. Fun of hydrating ingredients such as Hyaluronic Acid and soothing ingredients like Colloidal Oatmeal!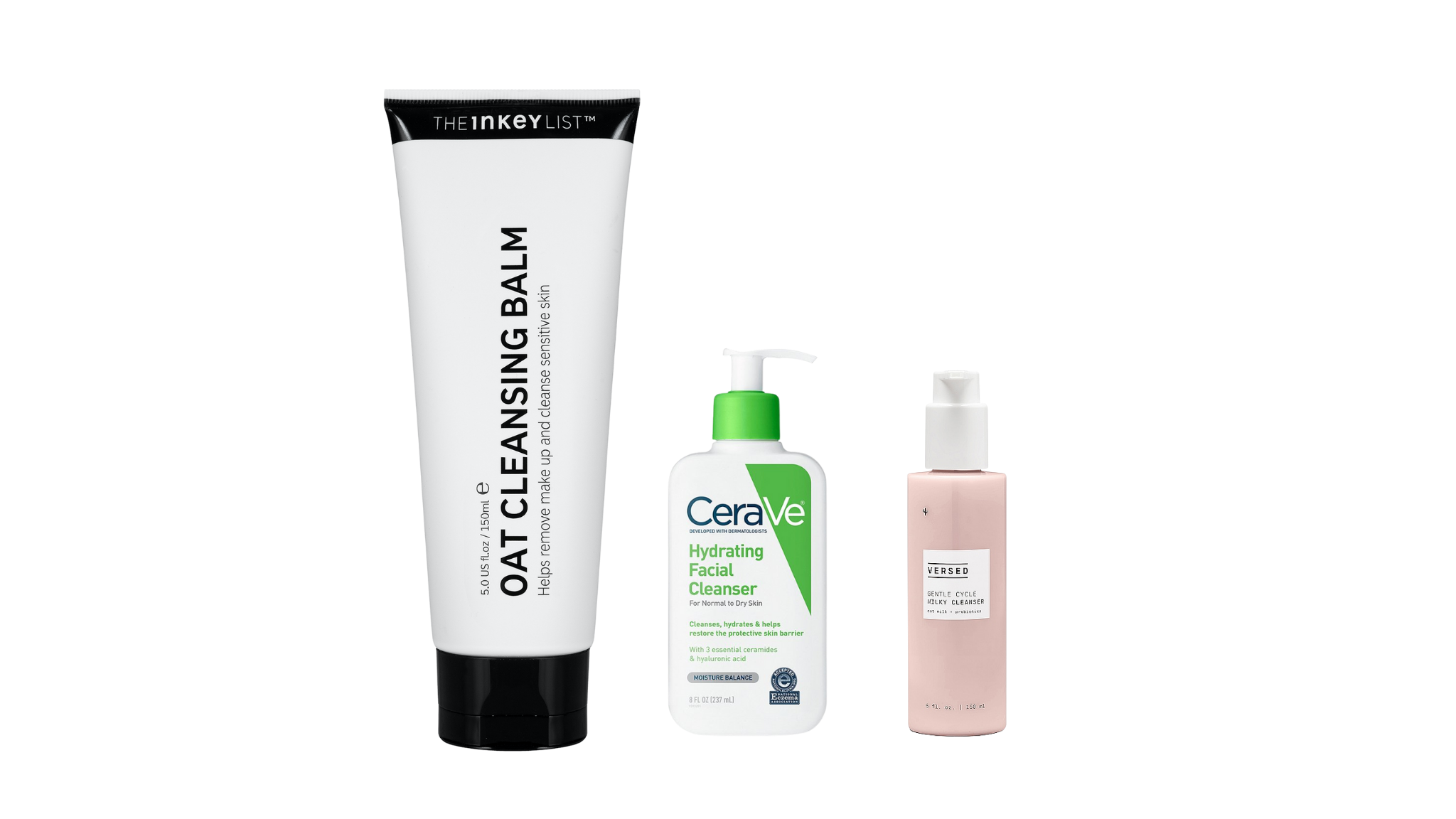 Our Pick:
The Inkey List – Cleansing Balm
More Options: CeraVe Hydrating Cleanser & Versed Cycle Milky Cleanser
Treatment
Niacinamide is king when it comes to dehydrated and dry skin acne woes. Helping to fix up that PIH and restore health to skin. Also check your skincare labels for Benzoyl Peroxide and Retinoids (only at night).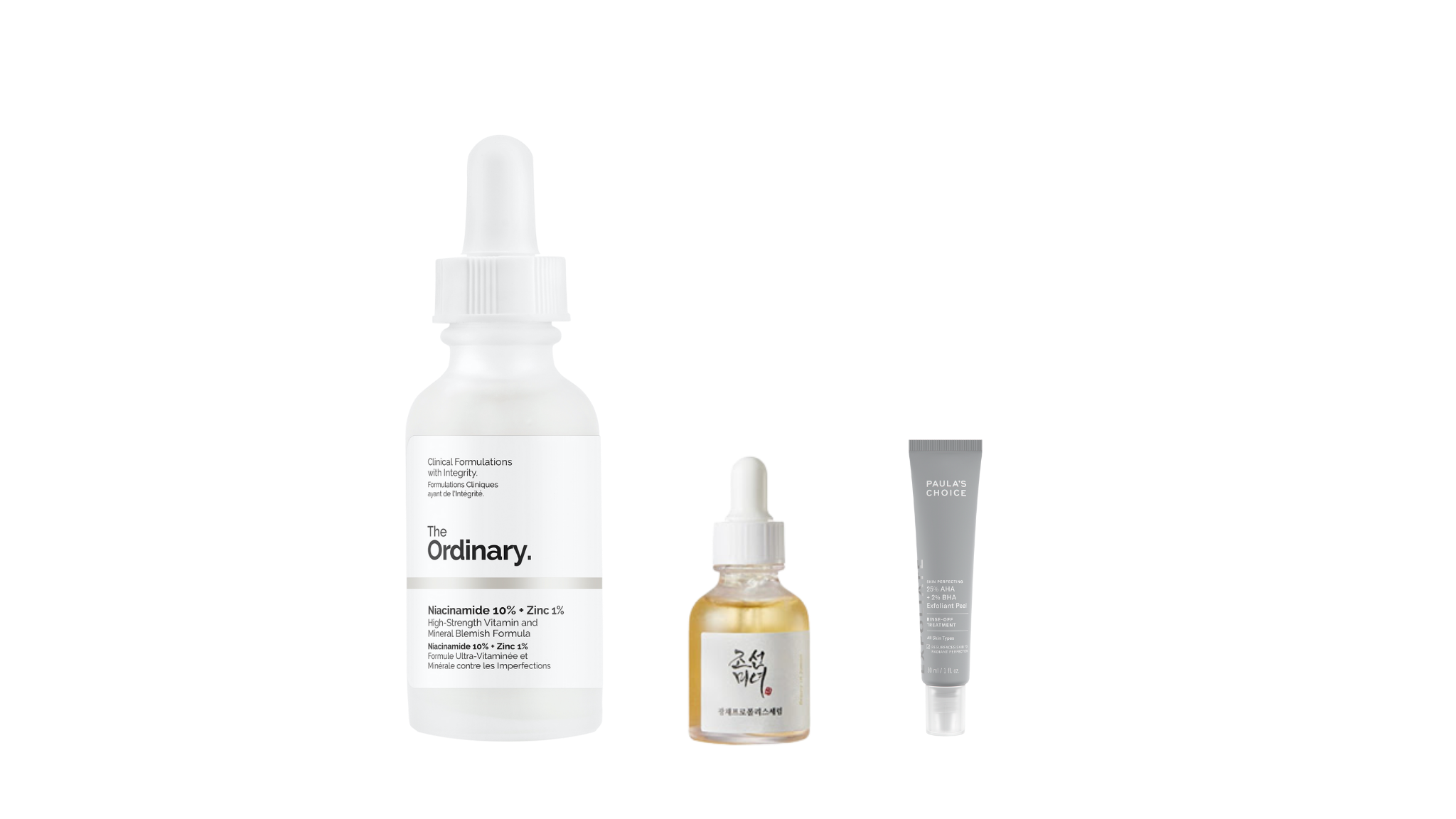 Our Pick:
The Ordinary – Niacinamide 10% + Zinc 2%
More Options: Beauty of Joseon Propolis + Niacinamide & Paula's Choice 25% AHA + 2% BHA
Moisturizer
Creamy formulations are your friend. Look for those rich ceramides and glycerin to replenish the natural moisture barrier in your skin because a damaged skin barrier can lead to even more breakouts and skin issues!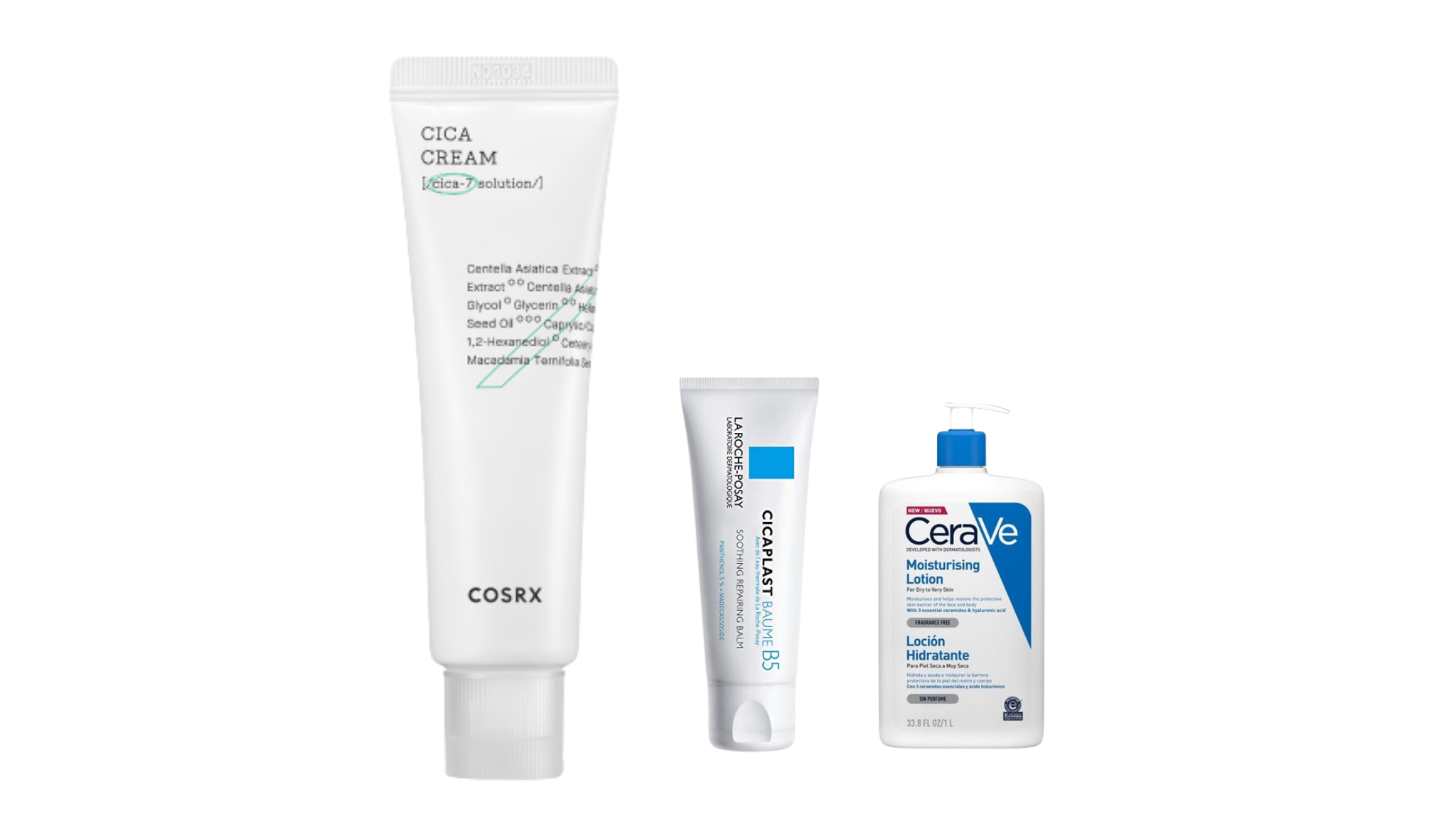 Our Pick:
COSRX – Pure Fit Cica Cream
More Options: La Roche Posay Cicaplast Baume B5 & CeraVe Moisturizing Lotion
Sunscreen
Similar to oily and combination skin, non-comedogenic SPFs are great! But a sunscreen that leans more on the hydrating side will help to keep skin from feeling tight and dry throughout the day.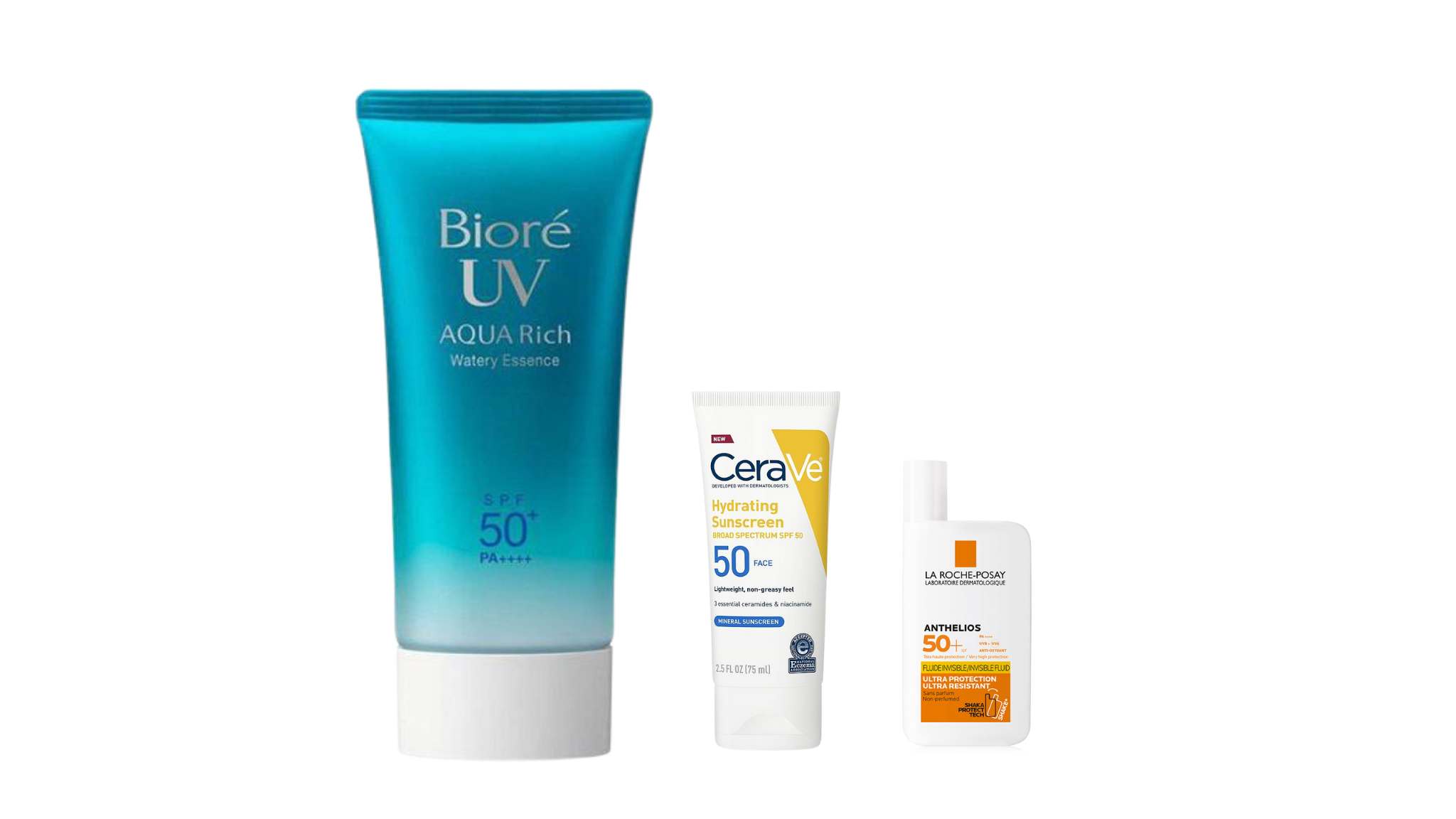 Our Pick:
Biore – Aqua Rich Watery Gel
More Options: CeraVe Hydrating Sunscreen & La Roche Posay Anthelios Shaka Fluid
Common Acne Mistakes
Keep these mistakes in mind so you don't fall prey to any of them! Stay stress-free about acne and don't pop any pimples (it'll only make it worse), and throwing a bunch of products at it wont solve the problem either. If you want some good Picky Expert tips, then check out our 6 Most Common Mistakes with Acne post.
Acne Free on Picky
Be acne and stress free with Picky! We try to make it easy for you to find exactly what you need when it comes to skincare. Filter through our product database with the "Acne Care" concern, you can even plug in specific ingredients you do and don't want with the Ingredient Search Filter! Were these routines for acne helpful? We have plenty more info about acne on our Instagram and YouTube channel!
Created With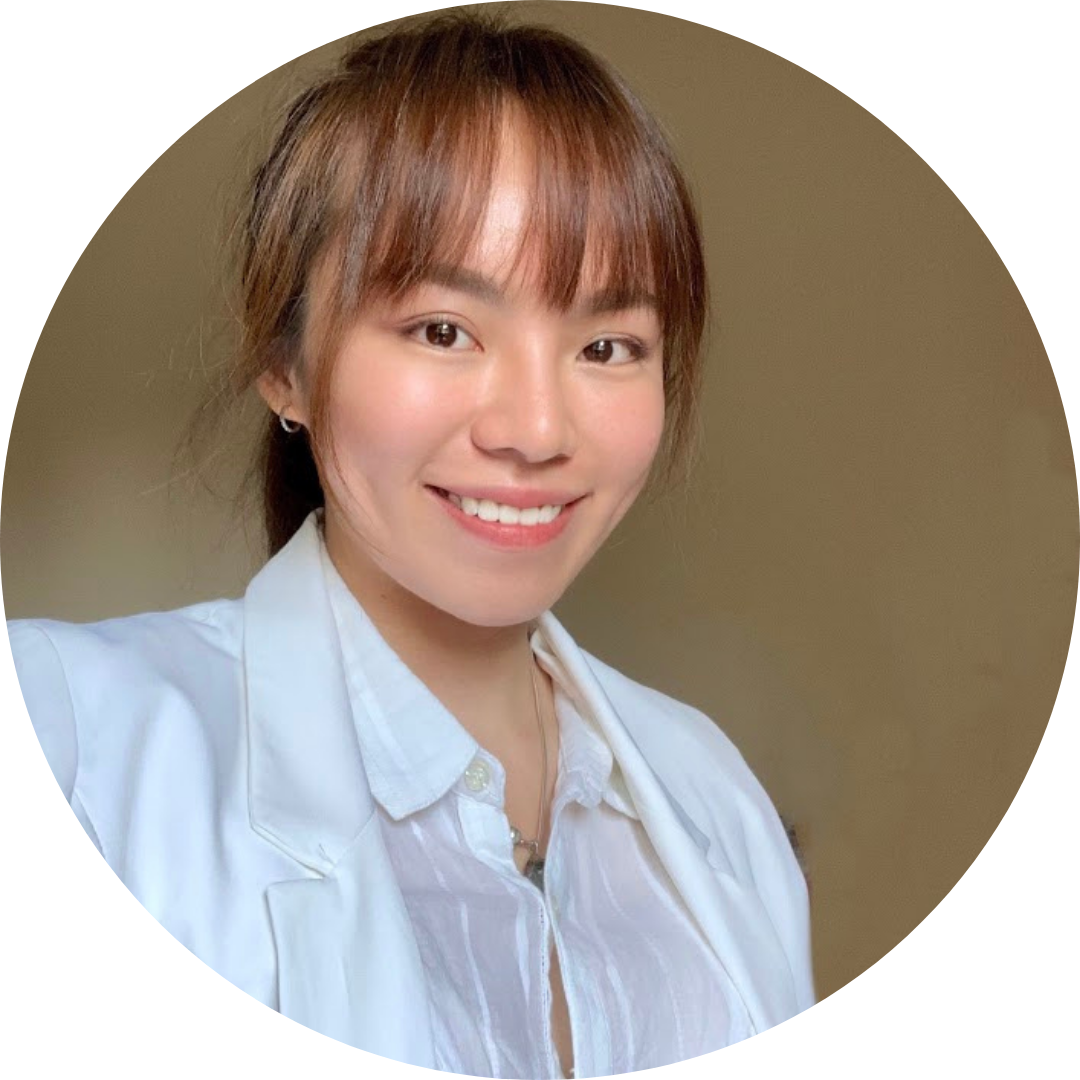 Dr. Crystal Lee
@drcrystallee