A powerhouse of antioxidants that does wonders for brightening, dark spots and so much more. We all love a good vitamin C product, which is why we want to share the top 5 vitamin C serums on Picky. See reviews, ratings, details and more so you can find your next possible holy grail!
What does vitamin C do?
Vitamin C, a well-known vitamin also known as Ascorbic Acid, does wonders at brightening the skin, fading dark spots, and preventing free radical damage. Although Vitamin C is not stable because it is water-soluble, when it is formulated well, it can give your skin many benefits! It is best for aging, uneven, or dull skin and can be used both day and night.
Top 5 Vitamin C Serums
Dear, Klairs – Freshly Juiced Vitamin Drop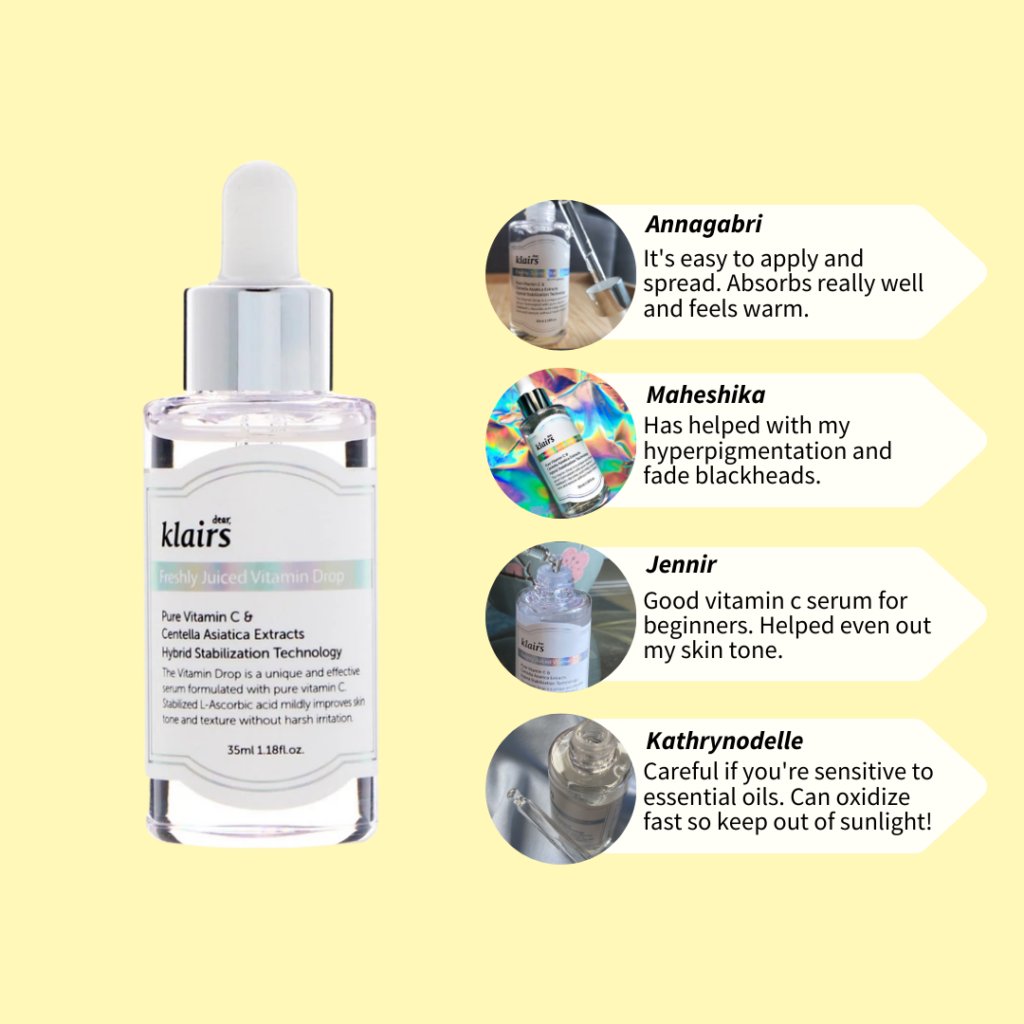 The Freshly Juiced Vitamin Drop from Dear, Klairs is heavily reviewed on Picky! And makes sense, there's a lot to talk about. This product is jam packed with fun ingredients to help brighten your complexion and help even out skin tone. Including 5% ascorbic acid, centella asiatica extract and various flower and seed oil extracts. Do take note, this does contain lavender oil so for those with sensitivity to essential oils beware.
If you want to check out more ingredient details, reviews or mentions. Head to the Picky app detail page or our Picky website!
Skin&Lab – Vitamin C Brightening Serum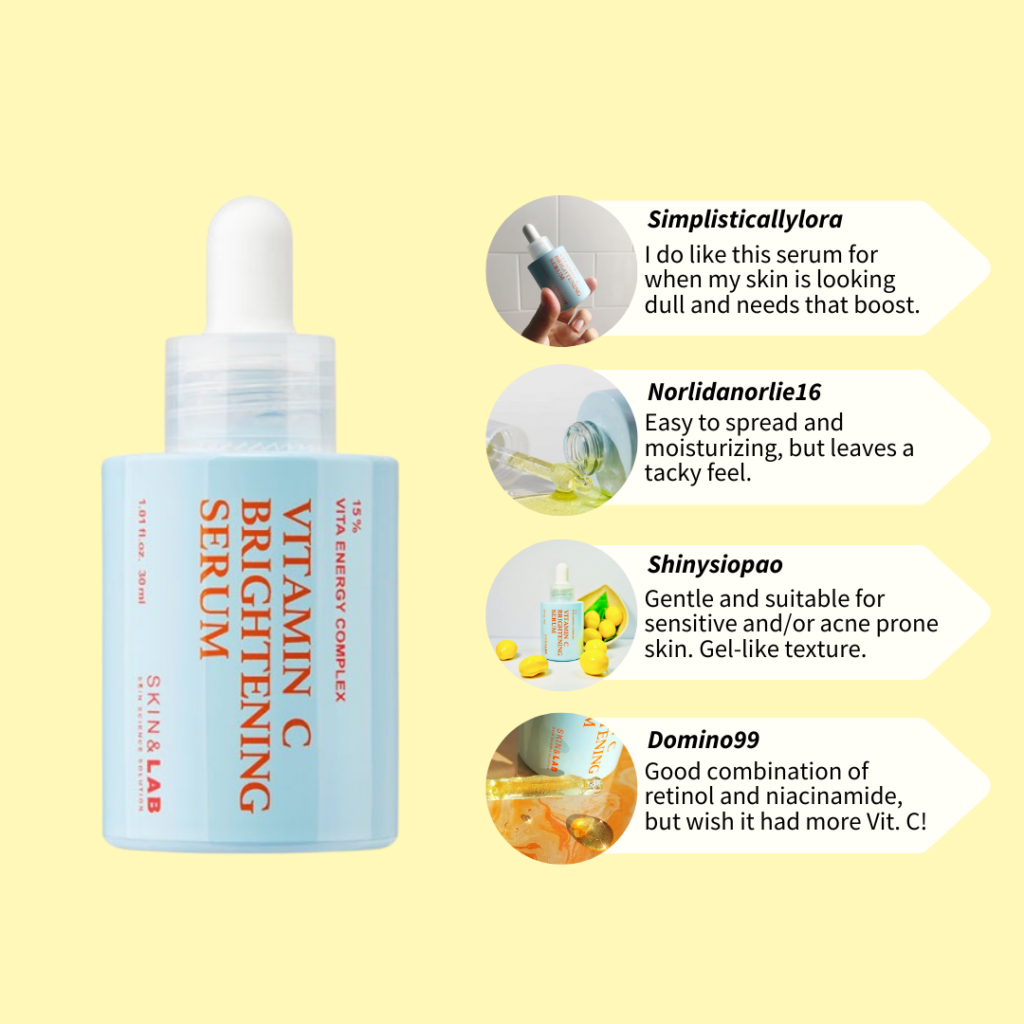 Skin&Lab's Vitamin C Brightening Serum contains a 15% mix of 15 vitamins, hyaluronic acid, ascorbic acid, panthenol and more to help with brightening and fading dark spots! Also includes vitamin A (retinol) at a low dosage alongside niacinamide, making it great for anti-aging and pore care as well. But don't just take our word for it, check out what others have to say in product reviews the Picky app or website.
Jumiso – All Day Vitamin Brightening & Balancing Facial Serum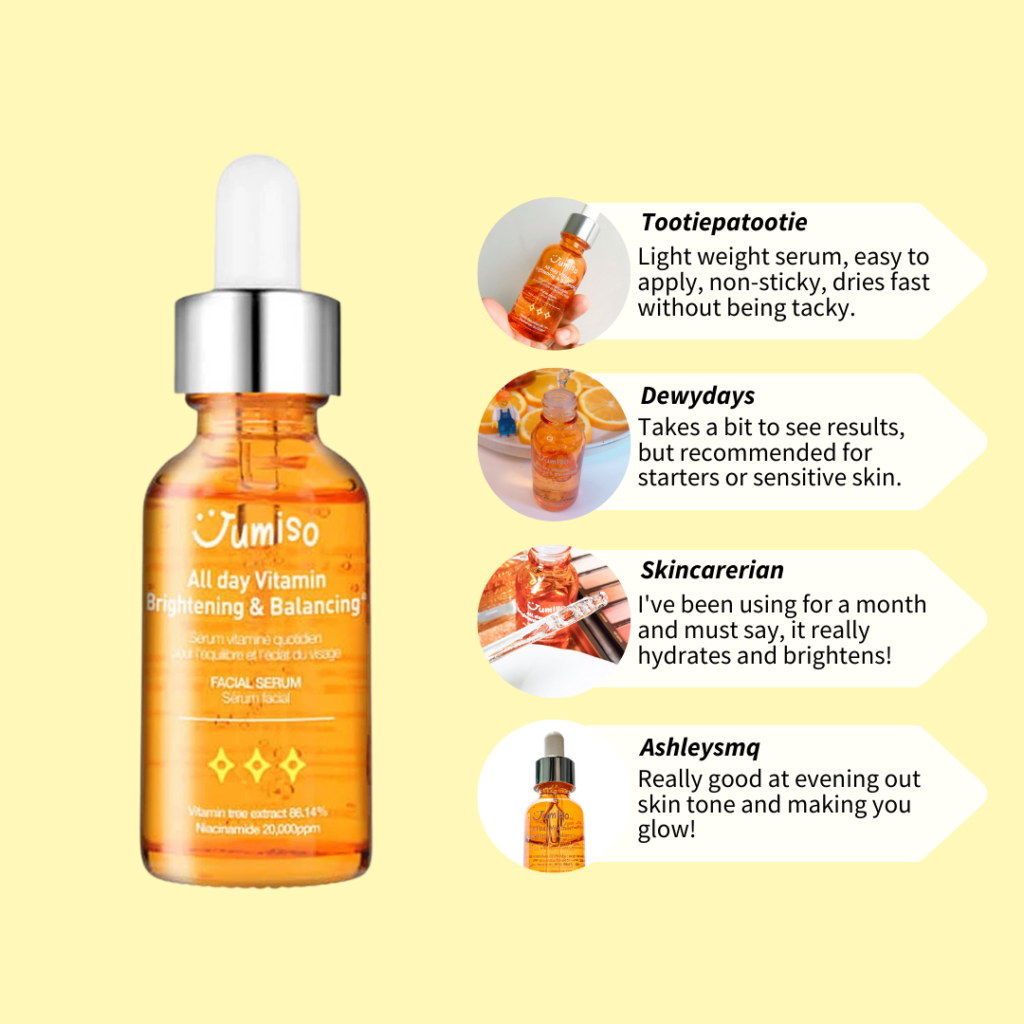 Jumiso's All Day Vitamin Brightening & Balancing Facial Serum contains an array of vitamins! From A, B, C, D, E all the way to K! In addition to all these great vitamins, the serum also includes hyaluronic acid and centella asiatica extract! Picky users describe the serum as non-sticky, quickly absorbed and have noticed a difference in their skin tone!
Timeless – 20% Vitamin C – E Ferulic Acid Serum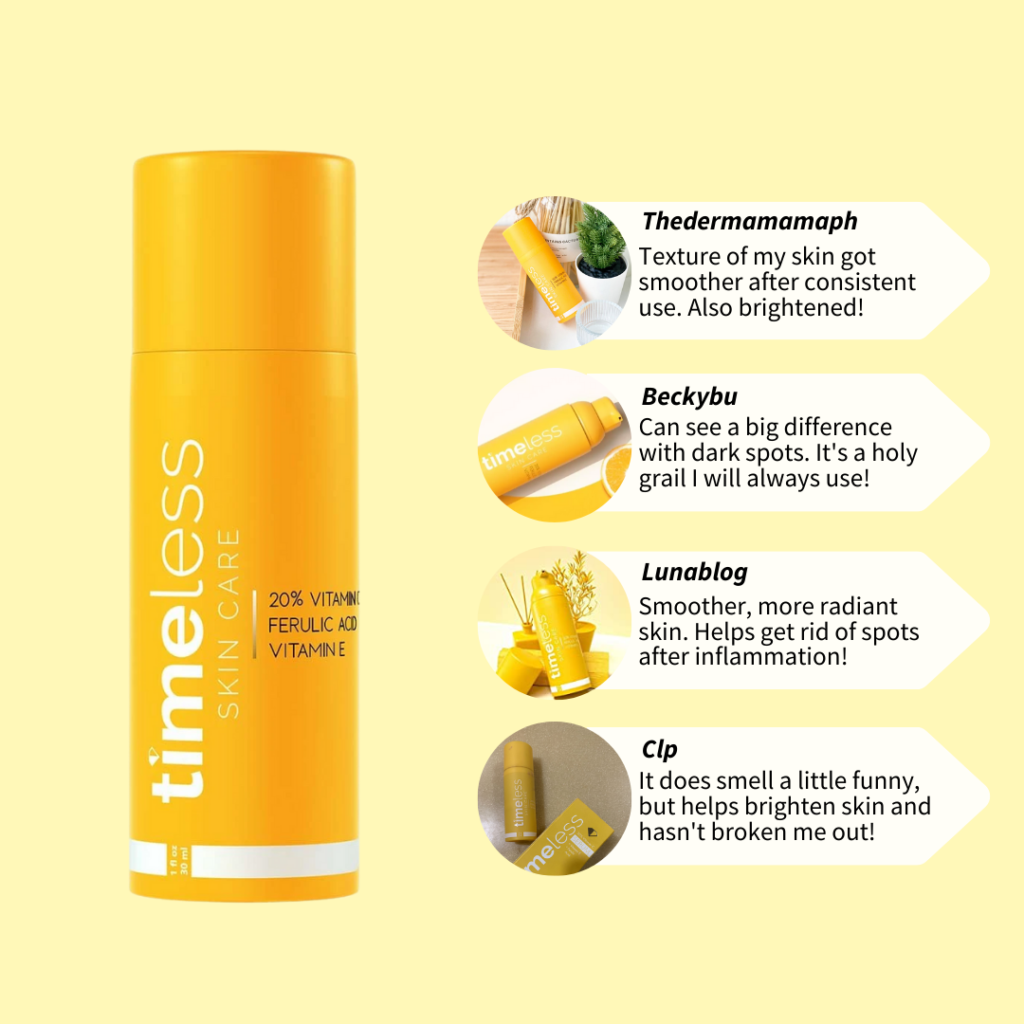 The 20% Vitamin C – E Ferulic Acid Serum from Timeless Skincare is a holy grail to many! That's thanks to their balance of vitamin C and ferulic acid, a power couple for brightening and lightening dark spots! There's even a bit of tocopherol and panthenol inside, great for protecting and soothing skin.
By Wishtrend – Pure Vitamin C 15% with Ferulic Acid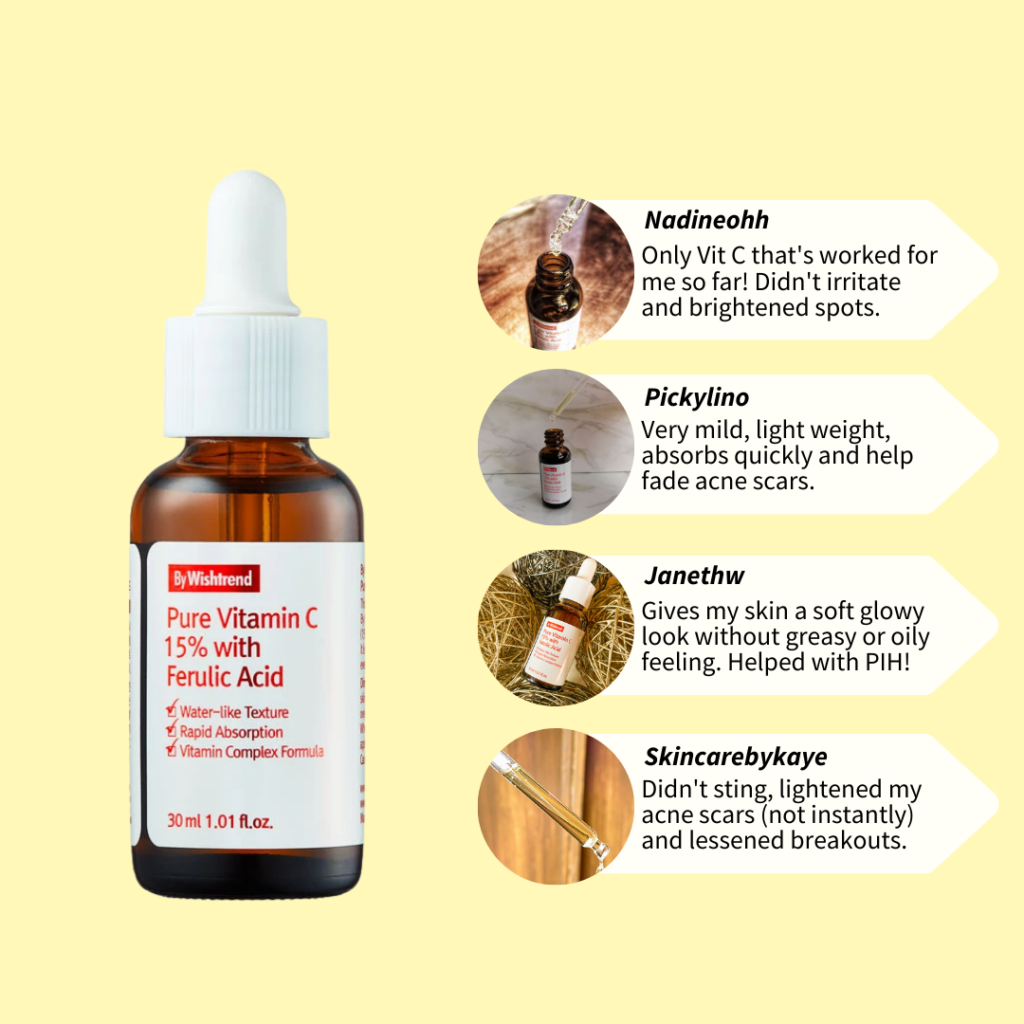 By Wishtrend's Pure Vitamin C 15% with Ferulic Acid has powerful antioxidant power thanks to the vitamin C and ferulic acid pair up! As Picky reviewers have highlighted, this serum is gentle and non-irritation (for most skin types) and gives a nice glow! Quick to absorb and help fade acne scars and dark spots. See what else they have to say on either the Picky app or website.
Wall of Fame
Picky loves our helpful product reviewers, so much that we want to highlight them right on the homepage! Continue writing great reviews and have your name on the next list. Don't forget to follow us on Instagram for more fun skincare science content. Head back to our blog for more articles on skincare!