Pregnancy can be considered as one of the most miraculous and wonderful journeys in a woman's life. They go through so many changes, and certainly not without its ups and downs. During this period of time, a woman needs to be extra cautious with their daily activities, diet, products that they put on their face and the list goes on. But don't worry, we're here to help! Here's a list of pregnancy and breastfeeding safe skincare to help moms-to-be address aging skin that is suitable and safe! But do keep in mind that this article does not replace a consultation with your doctor, discuss with your dermatologist and OBGYN if you have any doubts!
Vitamin C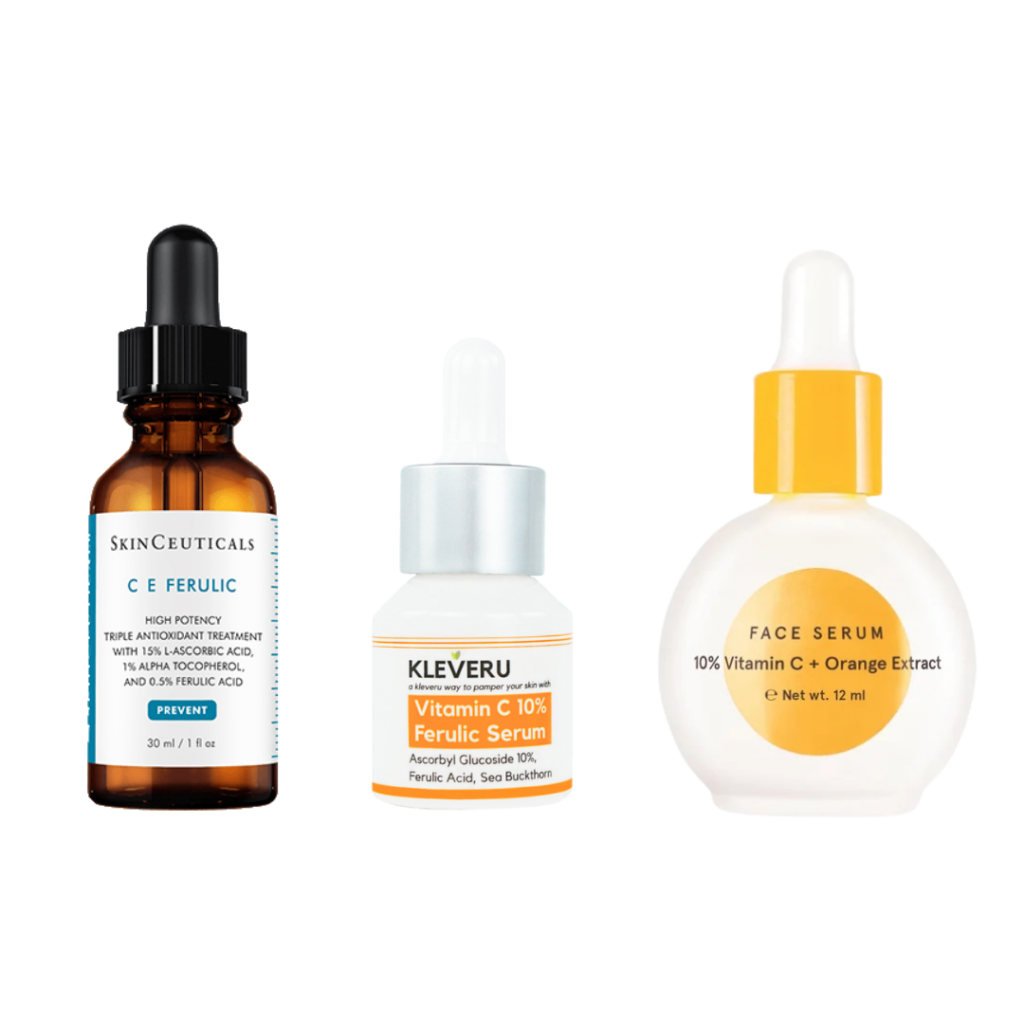 Good news, if you've been incorporating vitamin C in your skincare regime, you don't need to ditch it when you're expecting or breastfeeding. Vitamin C is a skincare powerhouse that is considered as one of the most reliable anti-aging ingredients on the market. It's effective in reversing signs of premature aging by protecting our skin against free radical damage and boosting collagen production. Moreover, it can be helpful in treating hyperpigmentation that's often associated with pregnancy, such as melasma!
Expert Product Picks
KLEVERU Vitamin C 10% Ferulic Serum
DEAR ME BEAUTY 10% Vitamin C + Orange Extract Face Serum
Peptides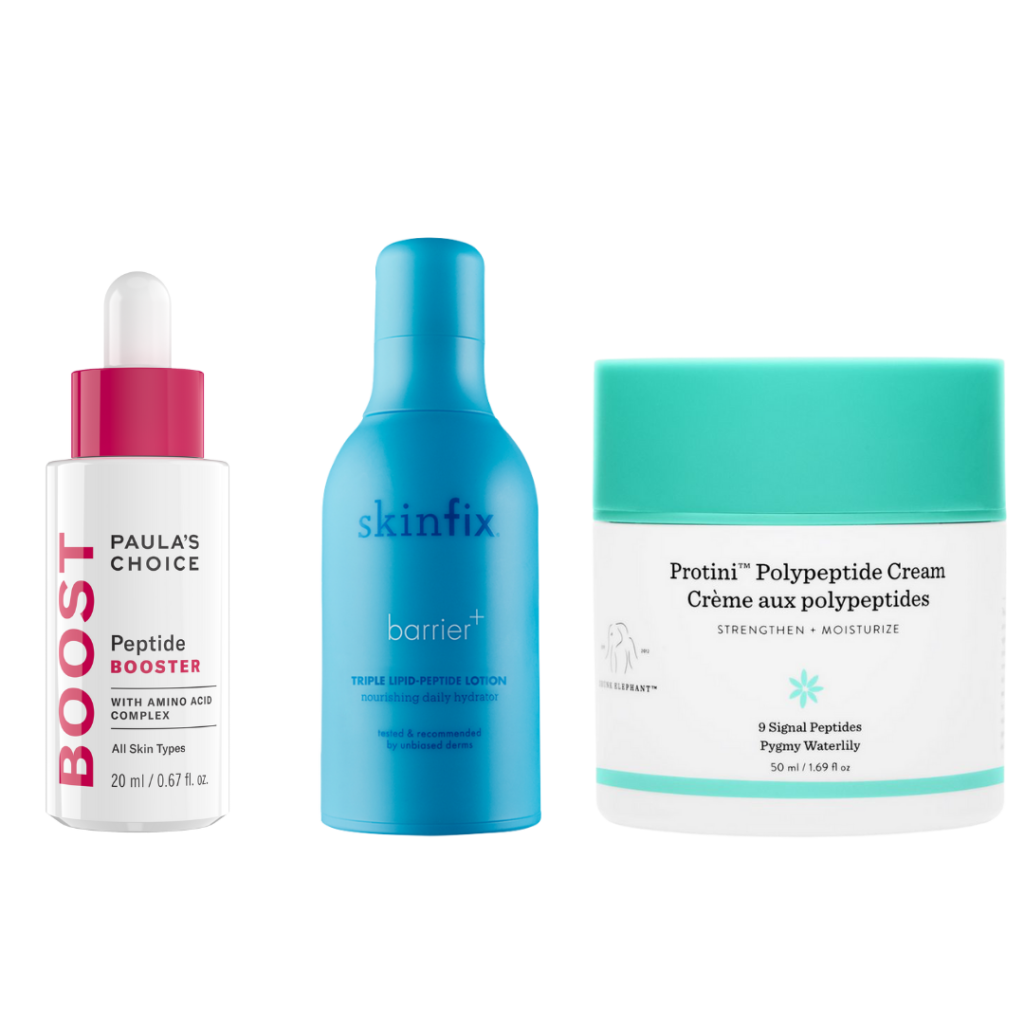 Peptides are amino acids that occur naturally in our body, so they're safe to use in a pregnancy or breastfeeding skincare routine. Acting as little messengers, peptides give out signals to our skin cells to perform specific functions, such as stimulating collagen and elastin production, inhibiting enzymes that cause breakdown of collagen, and many others so that the skin remains plump and youthful. 
Expert Product Picks
PAULA'S CHOICE Peptide Booster
SKINFIX Barrier+ Triple Lipid-Peptide Face Lotion
DRUNK ELEPHANT Protini Polypeptide Cream
Hyaluronic Acid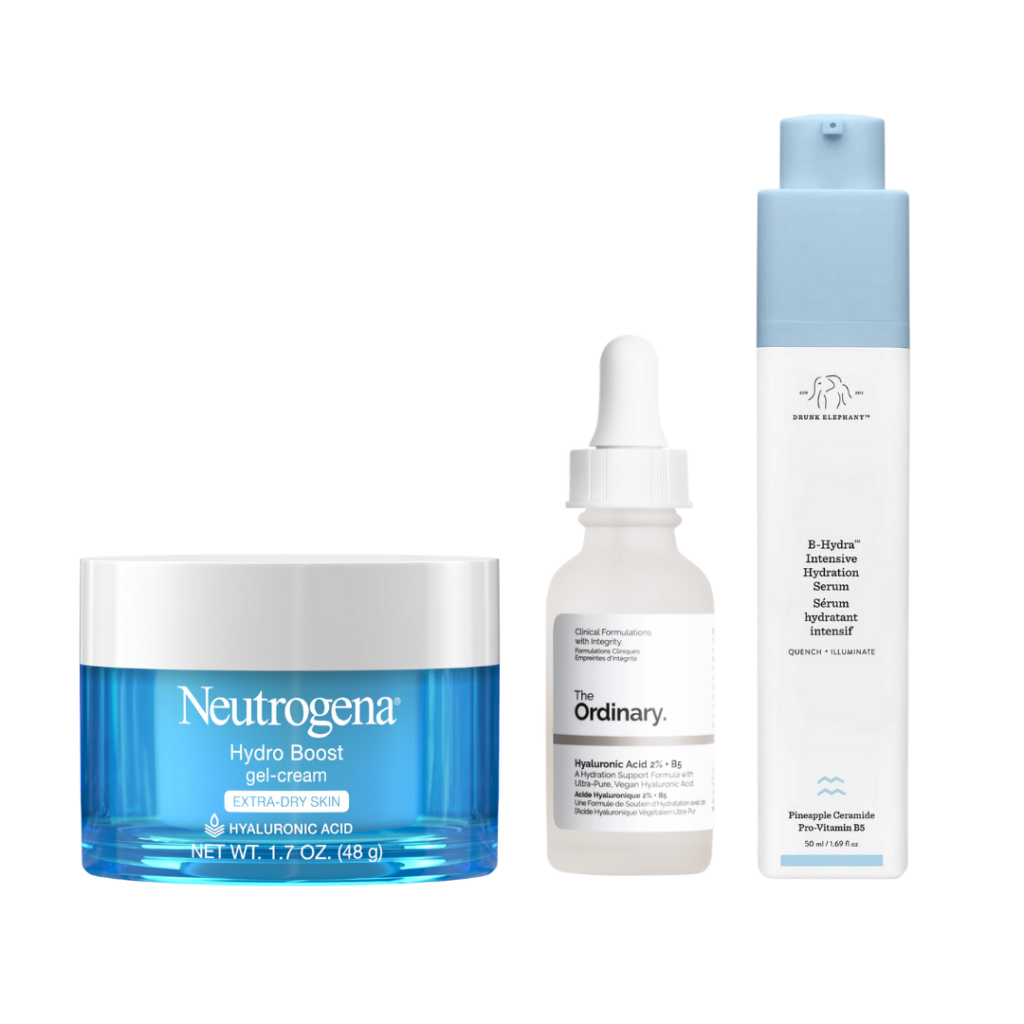 This naturally-produced polysaccharide is without a doubt a long-standing favorite when it comes to keeping our skin soft and hydrated. Hyaluronic acid acts as a humectant and has the ability to draw and retain water. In other words, it helps to prevent skin dryness by increasing skin's hydration, thereby minimizing the appearance of fine lines and wrinkles. The perfect, and safe, addition to a pregnant or breastfeeding mother's routine.
Expert Product Picks
NEUTROGENA Hydro Boost Hyaluronic Acid Gel Cream
THE ORDINARY Hyaluronic Acid 2% + B5
DRUNK ELEPHANT B-Hydra Intensive Hydration Serum
Niacinamide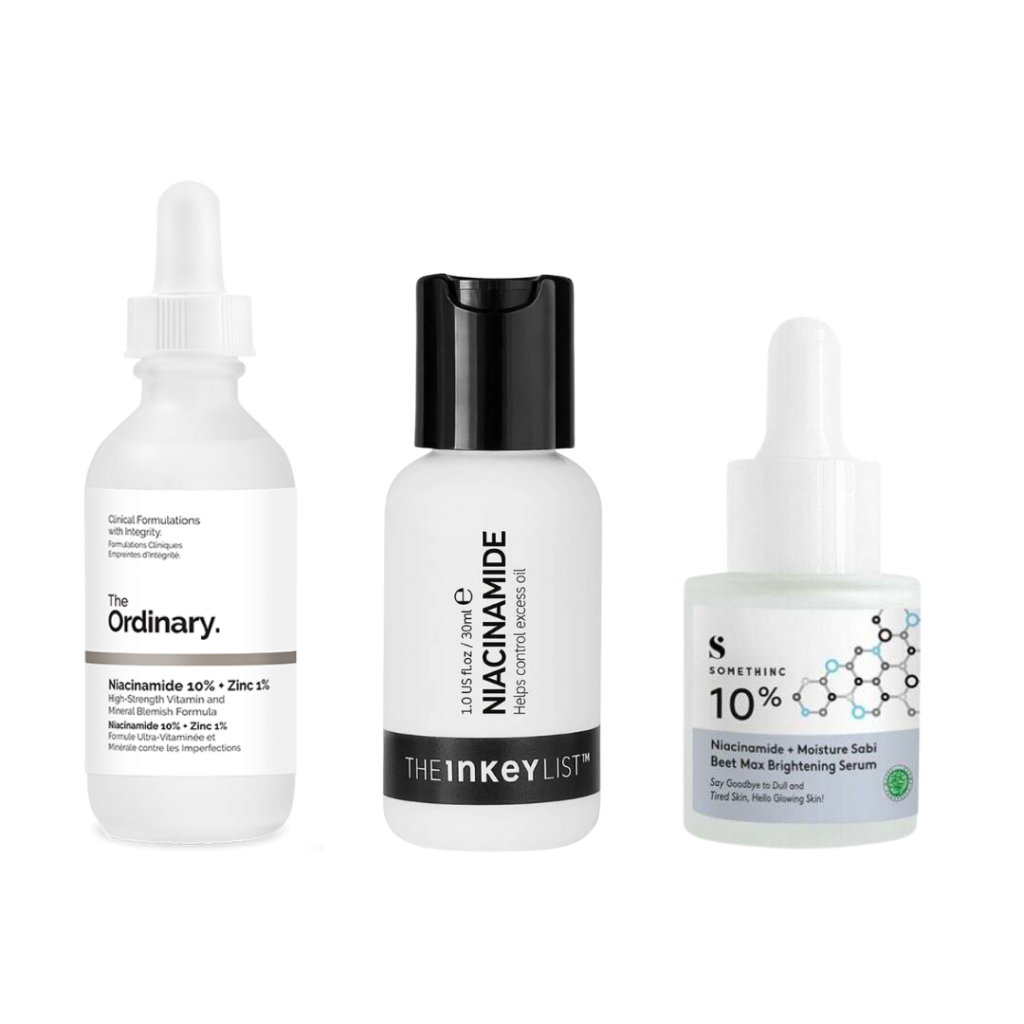 Niacinamide is a form of vitamin B3. This all-star ingredient can do pretty much everything, from strengthening skin barrier, regulating sebum production, evening out skin tone, reducing signs of premature aging, and many more. And to top it all, it can be paired with any ingredients like peptide, hyaluronic acid, AHA, etc. I bet we can all agree that we love niacinamide!
Expert Product Picks
THE ORDINARY Niacinamide 10% + Zinc 1%
SOMETHINC 10% Niacinamide Barrier Serum
Sunscreen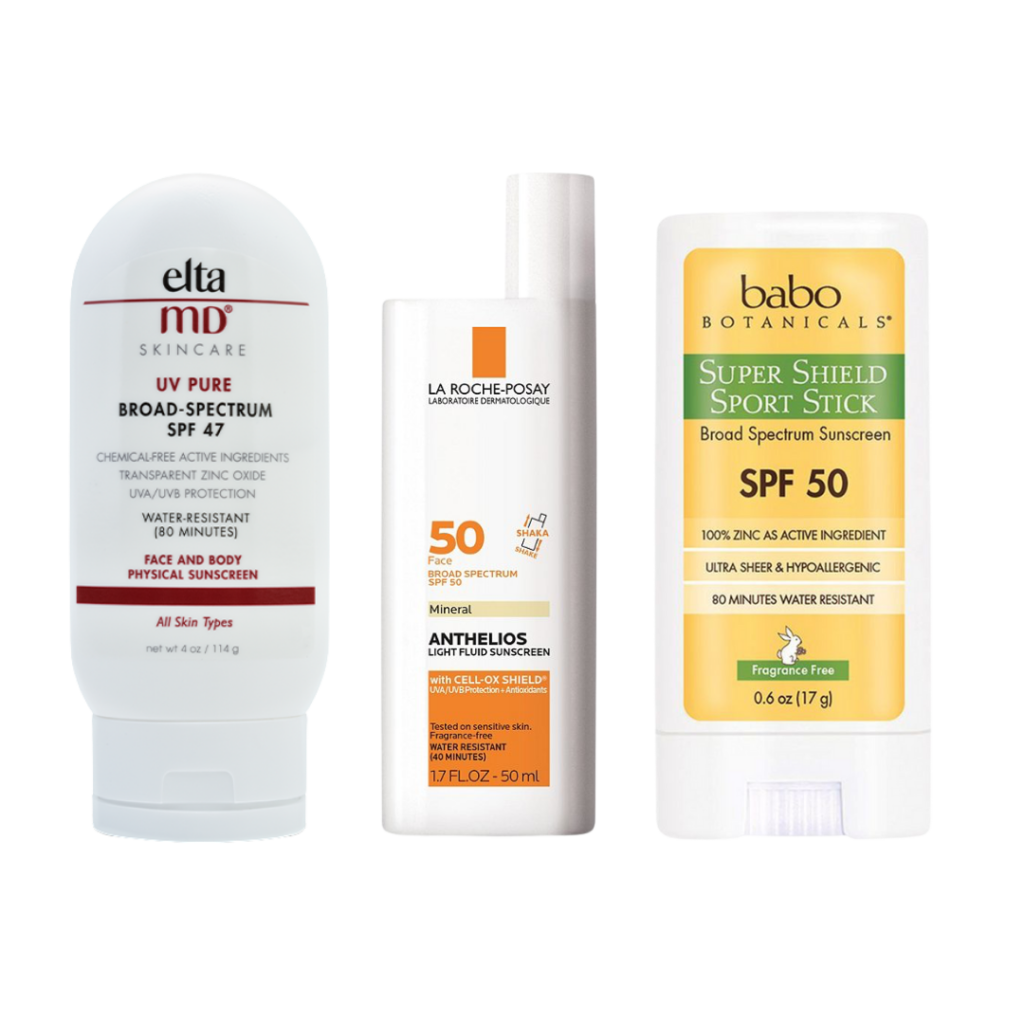 As we all know, UV radiation is bad news for our skin as it leads to collagen breakdown and free radicals formation which speed up the process of premature aging, such as wrinkles, fine lines and skin sagging. Pretty sure you don't want it to happen to your skin, right? That's why, make sunscreen your BFF. Slather sunscreen with an SPF of 30 or more all over your face generously every single day and your future self will thank you. Now, which type of sunscreen to use? It is recommended to use mineral-based or physical sunscreens instead of chemical ones. Chemical sunscreen ingredients–oxybenzone, benzophenone–have been shown to cross placenta and may have hormone-disrupting effects.
Expert Product Picks
ELTAMD UV Pure Broad-Spectrum SPF 47
LA ROCHE-POSAY Anthelios Ultra Light Sunscreen Fluid SPF 50
BABO BOTANICALS Super Shield Sport Stick Sunscreen SPF 50
Stay Safe On Picky
We care about everyone finding skincare that fits their skin and concerns! Which is why we have some handy-dandy filters to help you know, right away, if a products is a 'yay' or 'nay.' Including a Pregancy-Safe filter! If you want a little more background on our Pregnancy-Safe filters on Picky, check out our in-depth article here. Have any pregnancy or breastfeeding safe skincare you want to share with the community? Open that Picky app and post it on Discuss! Don't forget to follow Picky on Instagram and on YouTube.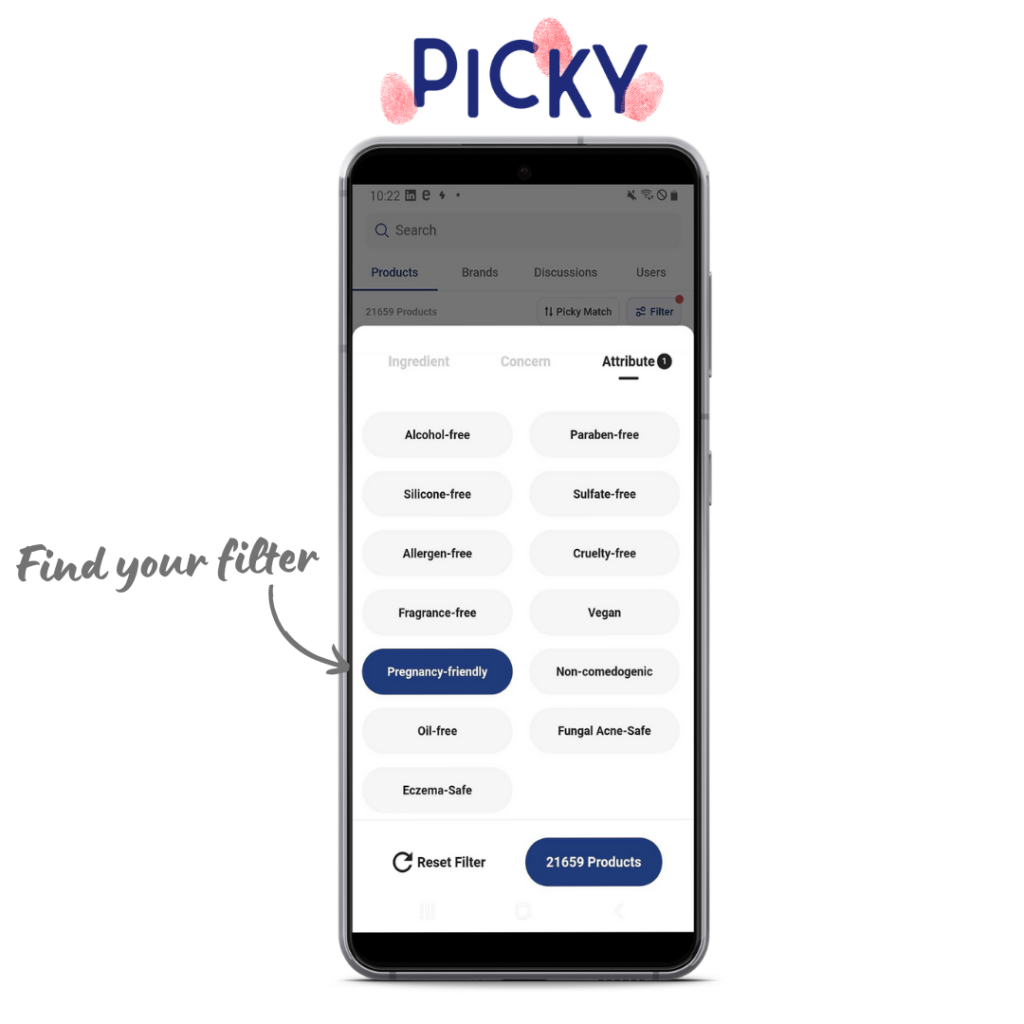 Created With

Dr. Stella
@stellamarselie
Doctor