There's plenty of acids out there in skincare, but which one is right for you? Some ingredients can share similarities and makes it hard to decide which one to try! That's why we're comparing three to help make it easier for you: Mandelic acid, lactic acid and glycolic acid. Let's dive into our ingredient comparison with these three AHAs!
Similarities
Mandelic acid, lactic acid and glycolic acid are all AHAs. Meaning they're chemical exfoliants that all address similar skin concerns such as:
Acne
Hyperpigmentation
Uneven skin tone
Dehydrated skin
Aging skin and more
All three are also hydrophilic, meaning they attract and bind water to your skin. Helping with hydration and improved skin texture. One of the most important things to keep in mind is to ALWAYS wear SPF if you're wearing any of these ingredients! All these ingredients have great shared properties, but let's see how they compare.
Ingredient Comparison: AHAs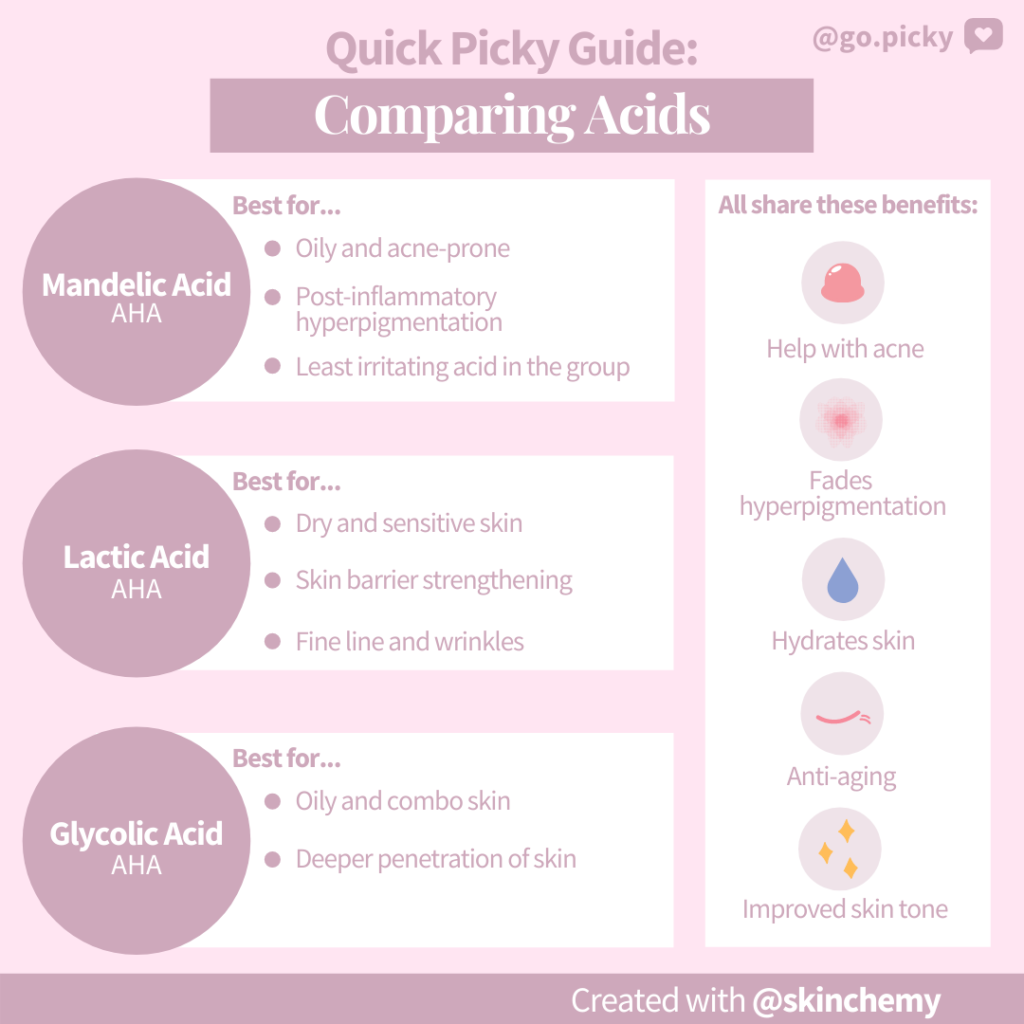 Lactic Acid
Lactic acid stimulates ceramide production which can strengthen and protect your skin barrier. It's also great for fine lines and wrinkles. If you're choosing between glycolic and lactic acid, lactic is better for sensitive and dryer skin types. But it can still be irritating since it does go deeper than mandelic acid, so take caution when using lactic acid. If you need a less irritating AHA, switch to mandelic.
Mandelic acid
Mandelic acids can be helpful for those with oily and acne-prone skin since it has antibacterial properties! It's also great for all forms of hyperpigmentation including post-inflammatory.
Glycolic Acid
Glycolic acid is better suited for those with oily and combination skin since it can go deep and penetrate deeper. But with this comes a higher probability of irritation. We recommend not starting with glycolic acid as your first acid, rather glycolic is better suited for those with more experience with acid ingredients and therefore less sensitive.
Picky's Picks
By Wishtrend – Mandelic Acid 5% Skin Prep Water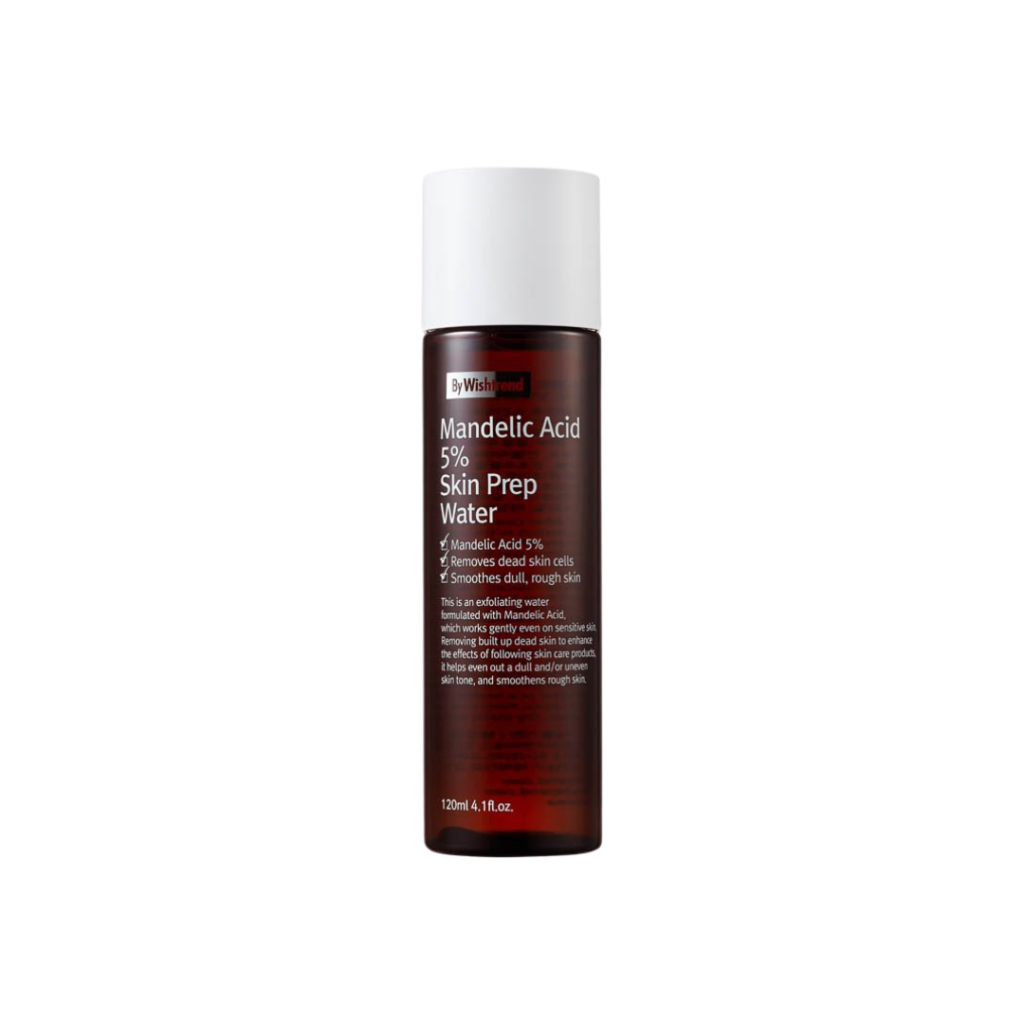 The Mandelic Acid 5% Skin Prep Water from By Wishtrend has the least irritating AHA but still incredible benefits! Great for hydrating skin, improving tone and texture. Not to mention, with its anti-inflammatory and antibacterial properties, it's great for acne!
The Ordinary – Lactic Acid 5% + HA 2%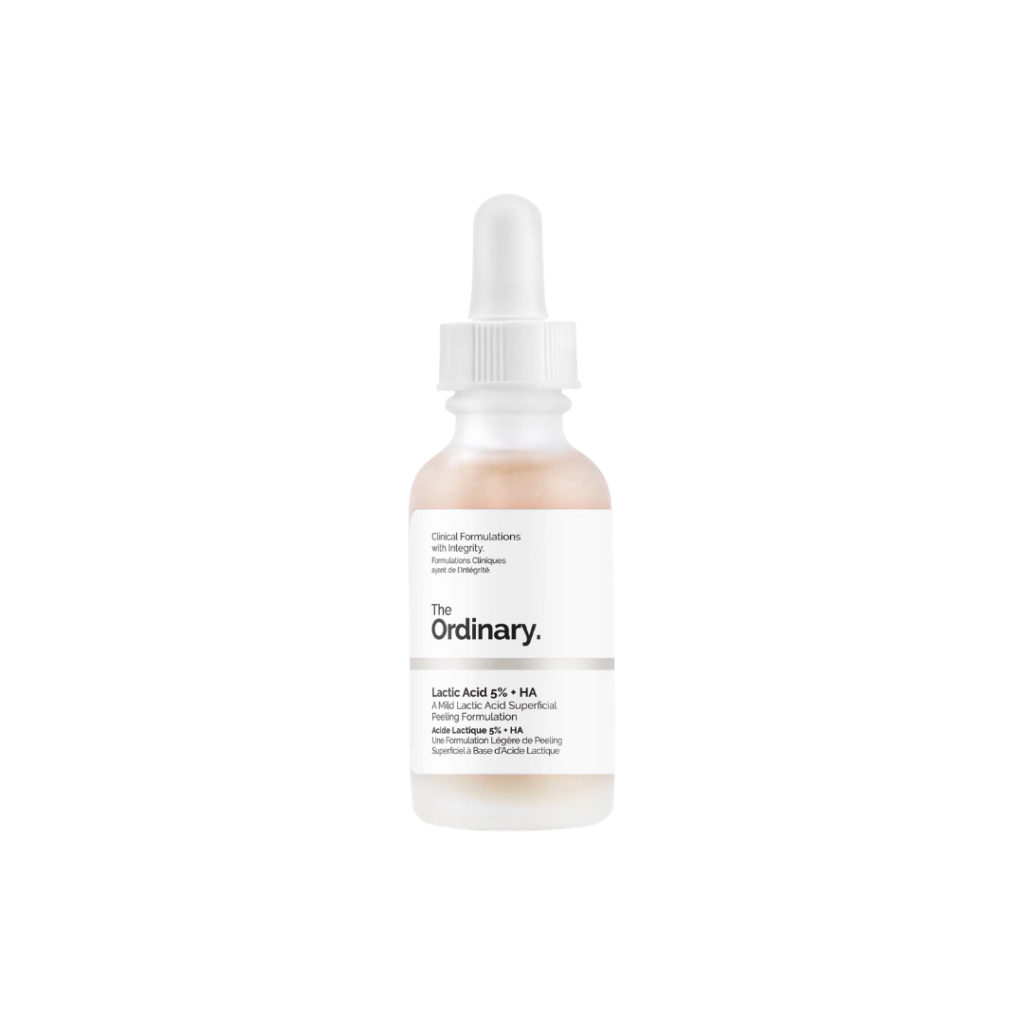 This produt from the Ordinary helps to gently exfoliate the skin and reduce irritation with Tasmanian pepperberry extract. The combination of lactic acid and hyaluronic acid helps to hydrate, even out and improve overall skin texture!
Sunday Riley – Good Genes Glycolic Acid Treatment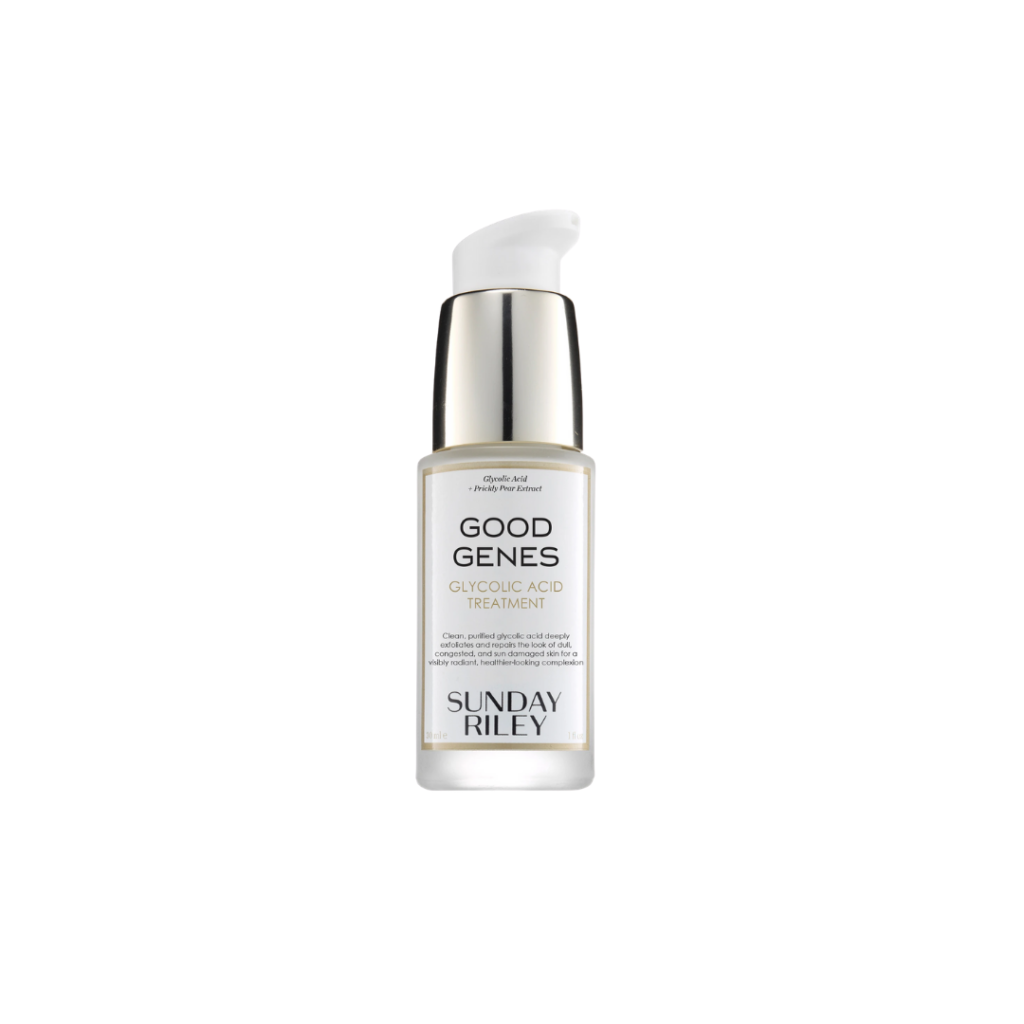 The Good Genes Glycolic Acid Treatment from Sunday Riley. helps to clean deep and help repair uneven skin to promote a healthier complexion! Glycolic acids contain the smallest molecules of the three, so it can go in deep to clean out those pores and boost your skin tone. Also contains prickly pear extract which can help soothe irritation for those with sensitive skin.
AHA on Picky
If you're looking for even more AHA products, with or without these ingredients, use Picky's Mega Ingredient Search to find just what you need! Don't forget to follow us on instagram and check out our blog for even more skincare science content.