When we say masks, we kinda mean facial, not medical. There's a ton of different types of skincare masks out there, each with its own purpose and benefits. Let's look at each type and find which skincare masks are best for your skin!
1. Sheet Masks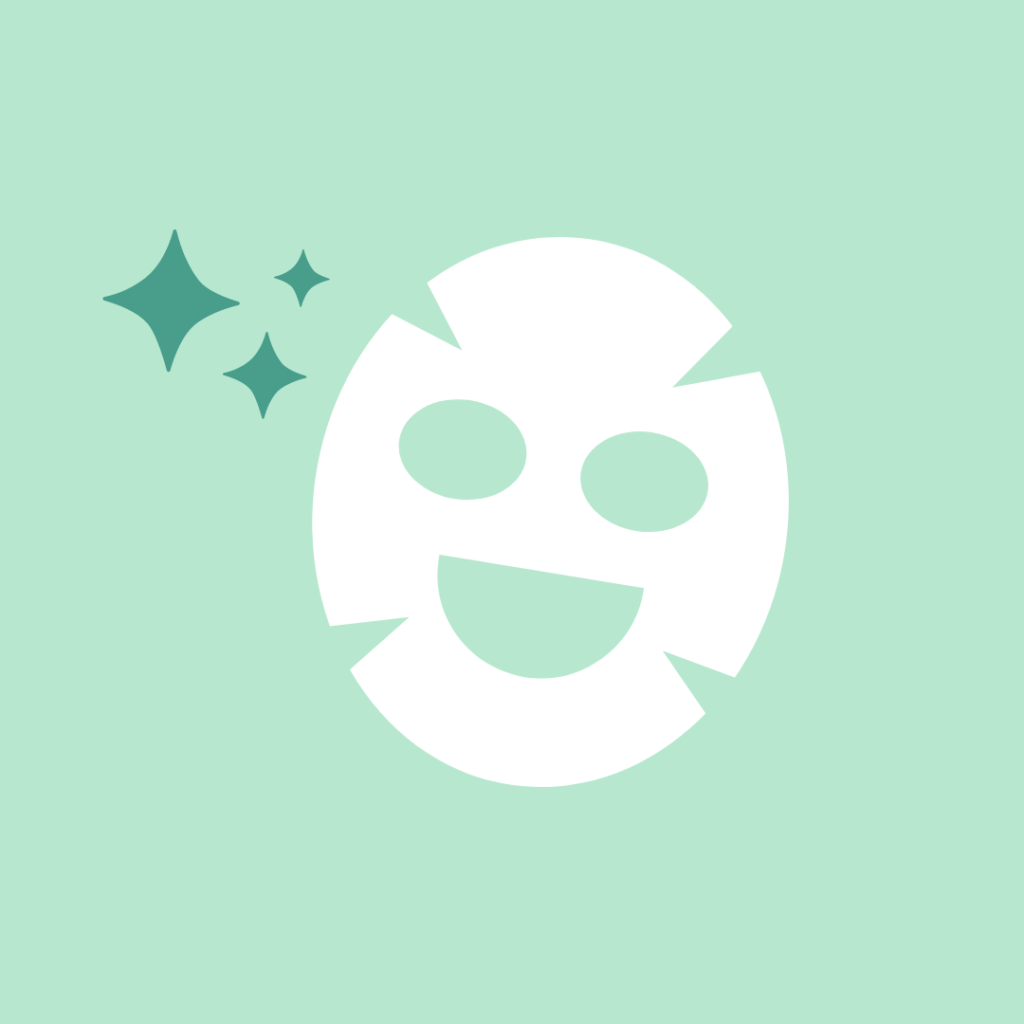 A sheet mask is basically serum, but better! In sheet masks, serum is packed tight into the sheet so that your skin absorbs it all more effectively. This method of application leaves your skin nice and moisturized! The quality of serum and the sheet itself can vary, which is why there's quite a price range in the sheet mask market.
Types of sheet masks:
Most sheet masks are made from cotton with varying degrees of quality. But, there are other types too! There are masks made from rubber, foil, biocellulose, and many more. The material of the mask is definitely a big part of the experience. However, what makes the biggest difference is the serum itself!
Sheet masks come in many variations in regards to ingredients. So, depending on your skin concern, you can find a sheet mask with ingredients that target that concern.
If you're looking for…
Hydration: Find a sheet mask infused with a load of humectants and emollients.
Soothing: Look for a mask containing centella asiatica, panthenol, or niacinamide!
Anti-aging: Find a sheet mask that has humectants and peptides. Also, keep an eye out for plant extracts too. It's been shown that they are beneficial for reducing fine lines.
How To Use:
You can use a sheet mask daily depending on your skin condition. If the sheet mask contains exfoliating ingredients, you should use it every other day or every two days. You can use it before your moisturizer, or even replace your moisturizer with a sheet mask. Leave it on for 15-20 minutes, but the duration also depends on the type of sheet mask and the given directions. Then, just pat the excess essence gently in until your skin absorbs every last drop!
Keep in mind– sheet masks are not the most environmental-friendly option in skincare. So, we recommend not using them too often. Save it for those special days when your skin needs a pick-me-up!
2. Wash-Off Masks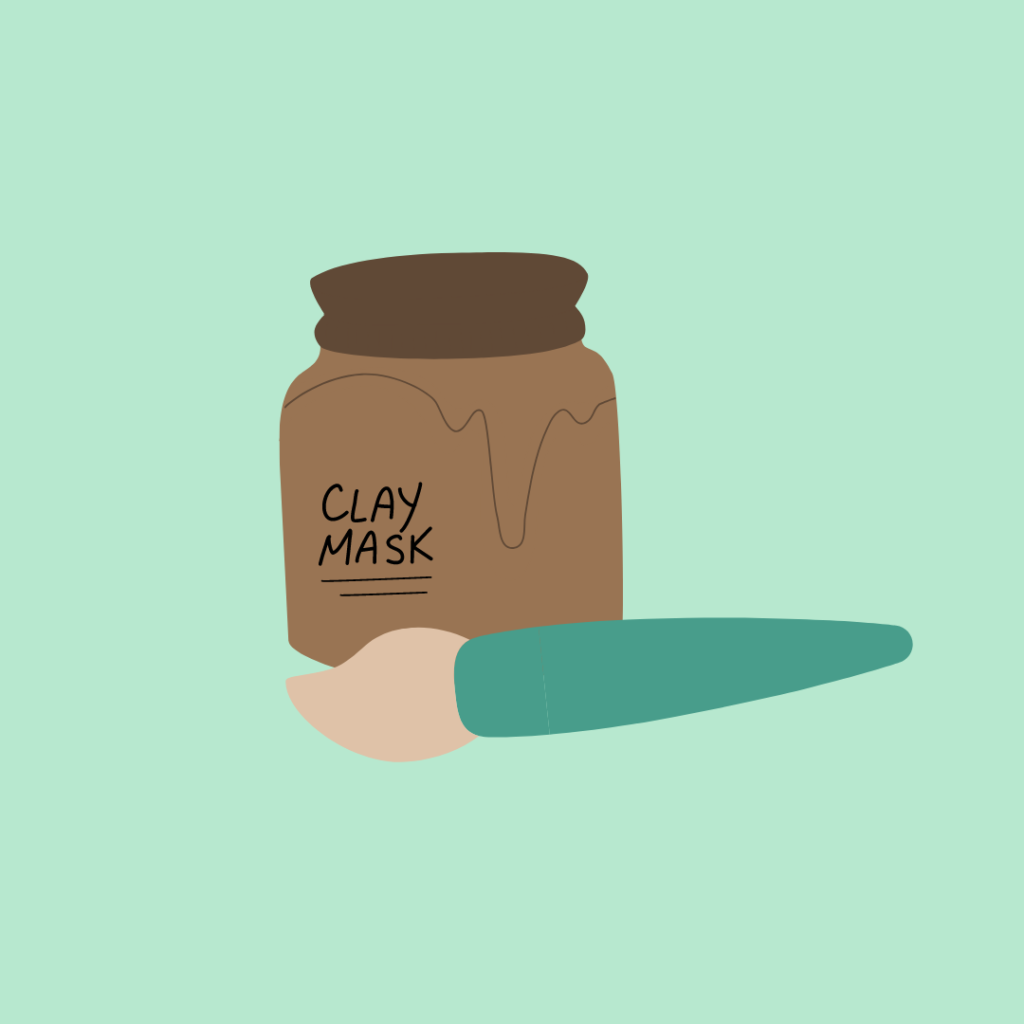 There's a wide variety of wash-off masks, and they're all super easy to use! Just put one on for a few minutes, rinse it off, then let it do its magic! Let's learn more about each kind of wash-off mask and see which is best for your skin type or concern.
Clay Masks
Clay mask are arguably one of the most widely available wash-off masks out there. It contains clay-based ingredients which can absorb excess sebum and impurities. Clay masks are great for those suffering with excessive sebum production and enlarged pores! Also, these masks help remove sebum surplus and make your pores instantly appear smaller, but that's temporary. Apply it and rinse off when it's about half-dry or dry, depending on instructions. But don't keep it on for too long, otherwise it will dry out your skin.
Gel Masks
If soothing is what you seek, then the gel mask is for you. Gel masks contain a lot of cool and calming ingredients such as aloe vera, rose, mugwort, and honey. It gives that an instant temperature cooling relief to reduce redness and irritation on your skin. Perfect after a long day at the beach! Gel masks don't usually dry out and you should apply them based on the product's instructions.
Exfoliating Masks
Typically, exfoliating masks have a high concentration of exfoliants inside. So, make sure not to keep these masks on for long because it could start to burn!
If you want to know more about which wash-off mask is right for you, you're in luck! We have a whole post about it. Go and check it out here.
3. Peel-Off Masks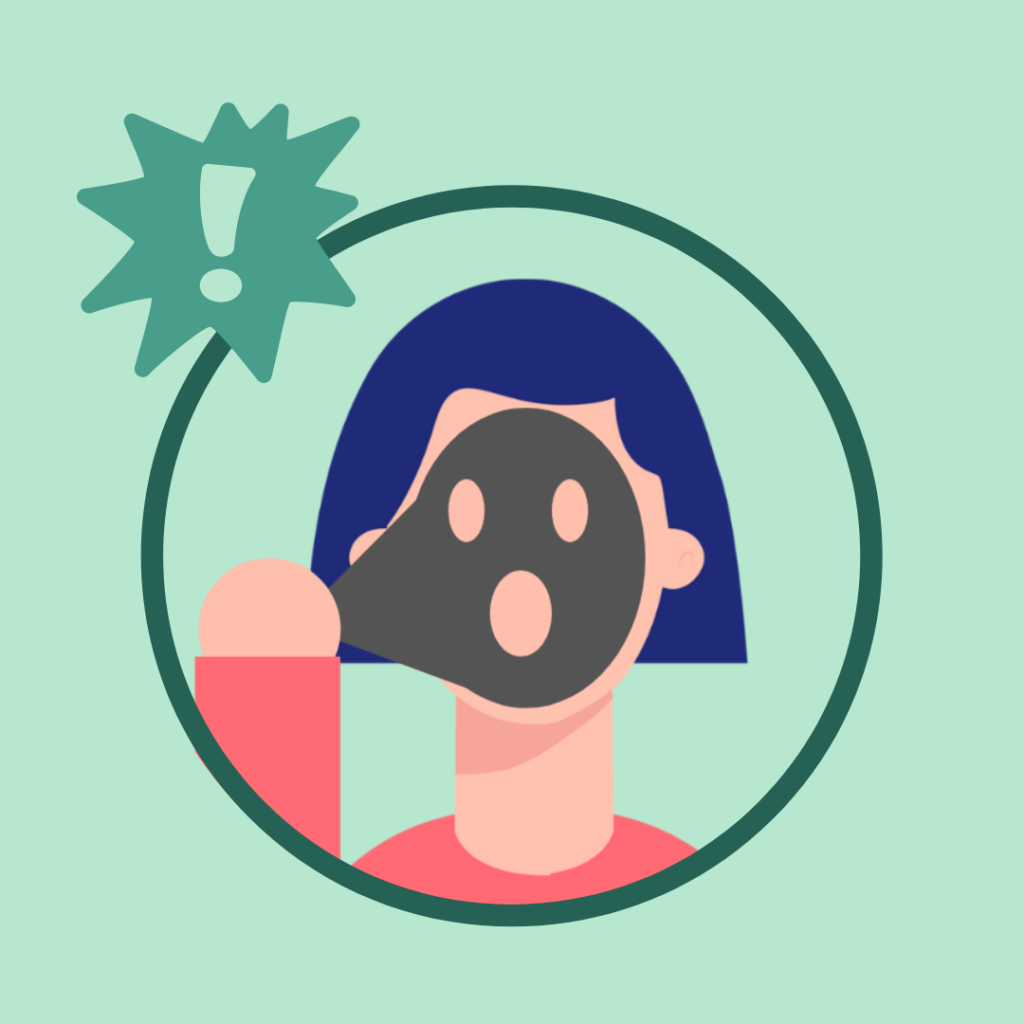 While the feeling of removing a peel-off mask can be super satisfying, we don't actually recommend it, especially if you have sensitive or troubled skin. These kinds of masks can strongly stick to your skin. During the removal process, it can strip your skin of moisture or even damage your skin barrier!
4. Sleeping Masks
The final category for masks! Sleeping masks usually come in a cream, rich in emollients and occlusives. These masks helps lock in all that hydration and boost the effectiveness of your moisturizer. If you have dry skin or feel as though your moisturizer isn't cutting it, this would be a great addition to your skincare routine.
How To Use:
Apply generously on top of your moisturizer
Let it form a film or layer of moisture on your skin
Sleep with it on. This mask is meant to be used overnight!
Rinse it off the following day before starting your morning skincare routine
Have skincare masks that you are absolutely in love with? Tell us about it! Write a review for your favorite mask on the Picky app so others can share in the joy. Or, if you haven't found 'the one' yet, keep looking on the Picky app for your holy grail. Don't forget to check out other skincare science content here, and follow us on Instagram.