Want to start using wash off masks but not sure where to start? Don't worry, because we're here to get you better acquainted with this product type, with some help from our friends at Wishtrend. We'll navigate through the ingredients to find the right wash off mask for your skin type and hopefully your next holy grail!
What are wash off masks?
Wash off masks are a great way to infuse your skin with beneficial ingredients to give a healthy and gorgeous glow! These masks are usually concentrated with one or two key ingredients to really pack a punch of goodness for your skin. They're designed to be used after cleansing and before toners.
Make sure to leave the mask on for only 15-20 minutes. That way, your skin can absorb everything it needs from the mask, without running the risk of being dried out. Then, rinse the mask off with some lukewarm water and follow up with the rest of your skincare!
Rice
Rice is a natural and beneficial ingredient commonly used for cuisine, but also for the skin in Korea! It has long been a natural home remedy for creating that beautiful glass skin glow.
It also has a plethora of beneficial components. For example, it contains ferulic acid, which is a plant-derived anti-oxidant and free-radical scavenger which protects the skin against sun-induced redness. Also, it has vitamin B and E which can help with soothing and brightening the skin!
Rice is a bit more abrasive, so it can act as a natural exfoliator, removing dead skin cells and smoothing your skin. A wash off mask with rice will help soothe and hydrate the skin while giving it some supple softness.
Wishtrend's Recommendation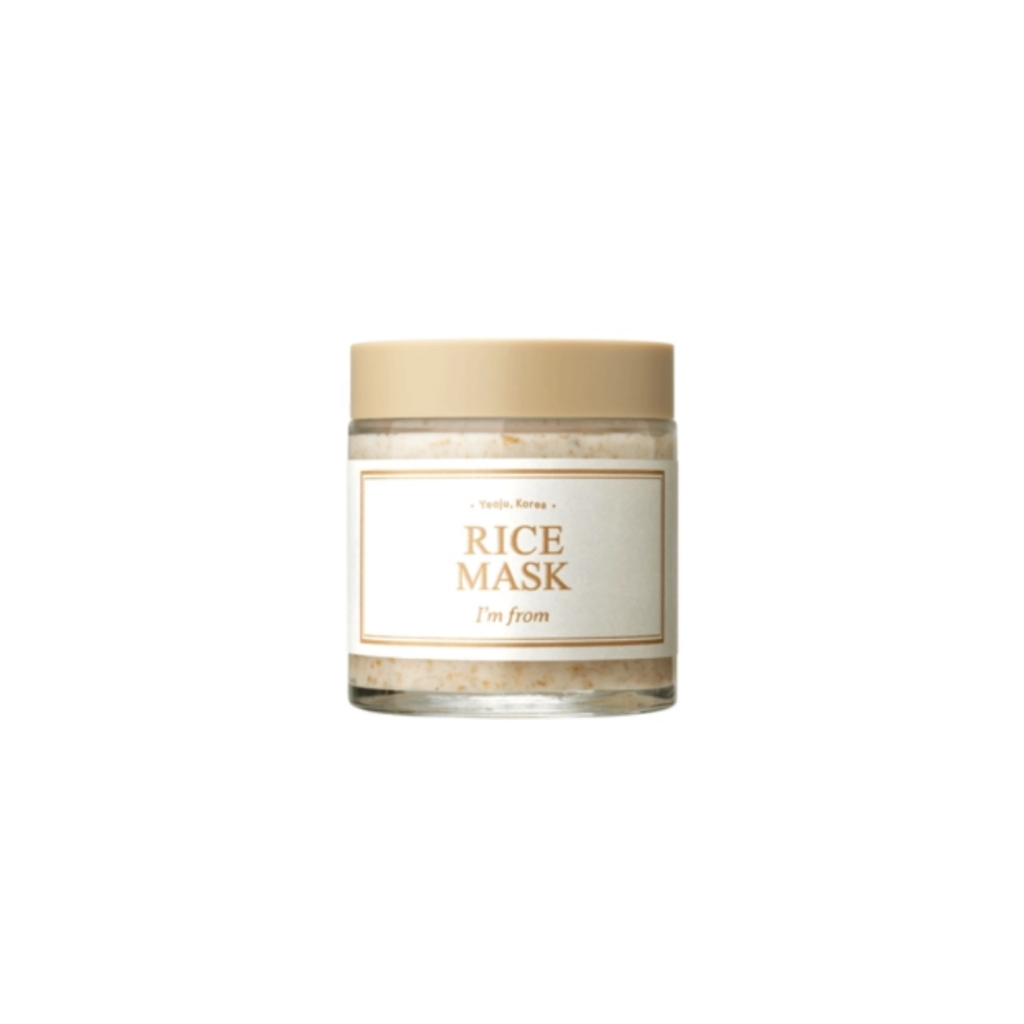 The Rice Mask by I'm From is fortified with rice bran and rice powder to remove dead skin cells and impurities, and restores the skin's natural glow. There are also vitamin B1, B2, and rice water (along with various other minerals) to help tighten loose skin and enlarged pores!
To find more products with this great ingredient, search under its scientific name 'oryza sativa' on the Picky app!
Mugwort
Mugwort is a natural herb used in many traditional Korean foods, but also can be used for the skin! A rising star ingredient, mugwort has been shown to condition and soothe the skin, making for a great wash-off mask for those with red or irritated skin. This is because of mugwort's anti-inflammatory quality and vitamin E component. Vitamin E is great for calming and soothing the skin. So for those with more irritated or inflammatory skin, reach for a jar of mugwort wash-off mask.
Wishtrend's Recommendation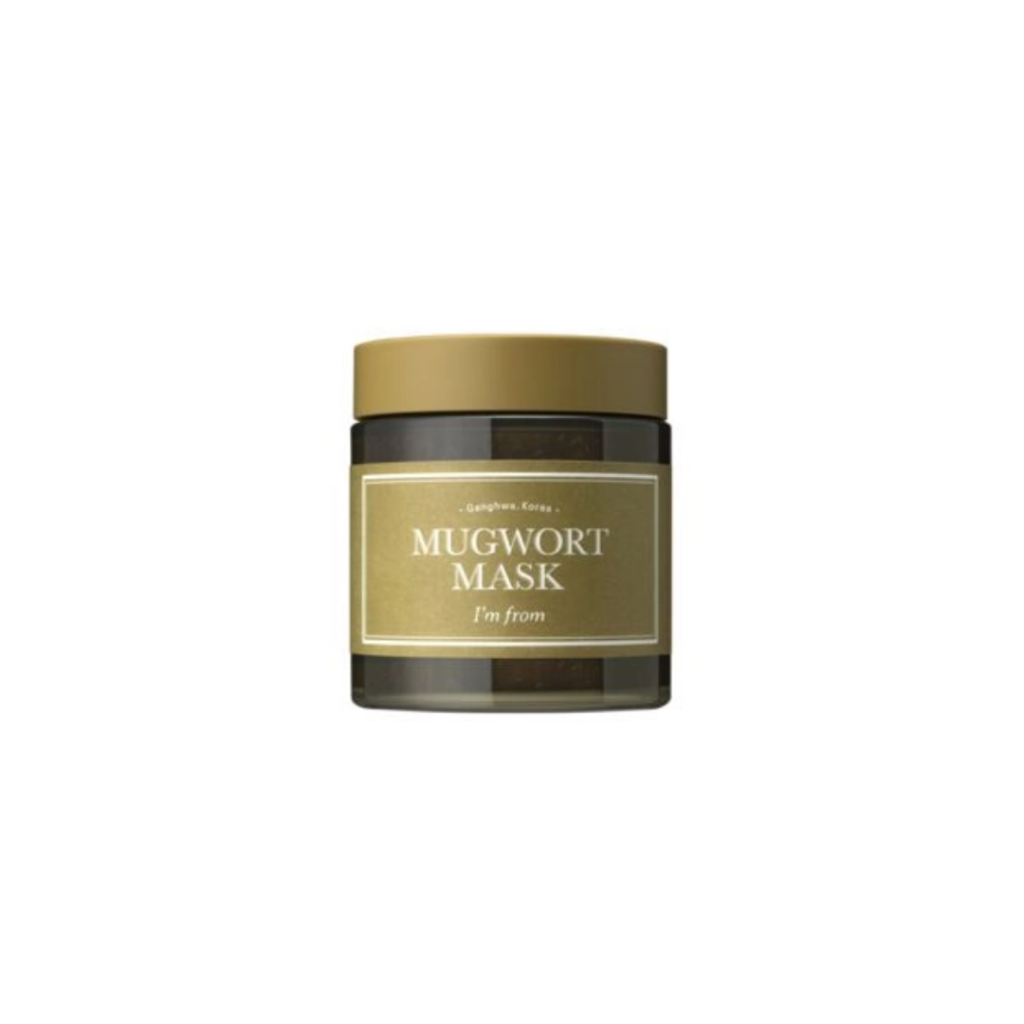 The Mugwort Mask by I'm From contains grounded mugwort from Ganghwa Island! The concentrated gel formula preserves the active ingredients of plant extracts and delivers their benefits directly to the skin.
Honey
Honey has recently been in the spotlight for its highly beneficial qualities, especially for helping with acne. It has a powerful active ingredient known as 'propolis' which is an anti-bacterial component! This makes honey a super effective agent against bacterial acne.
This ingredient also helps protect and strengthen the skins barrier, which can help fight off external environmental damage (like pollution). Using a honey wash off mask could help bring some resilience and protection back to your skin, while also keeping that acne at bay.
Wishtrend's Recommendation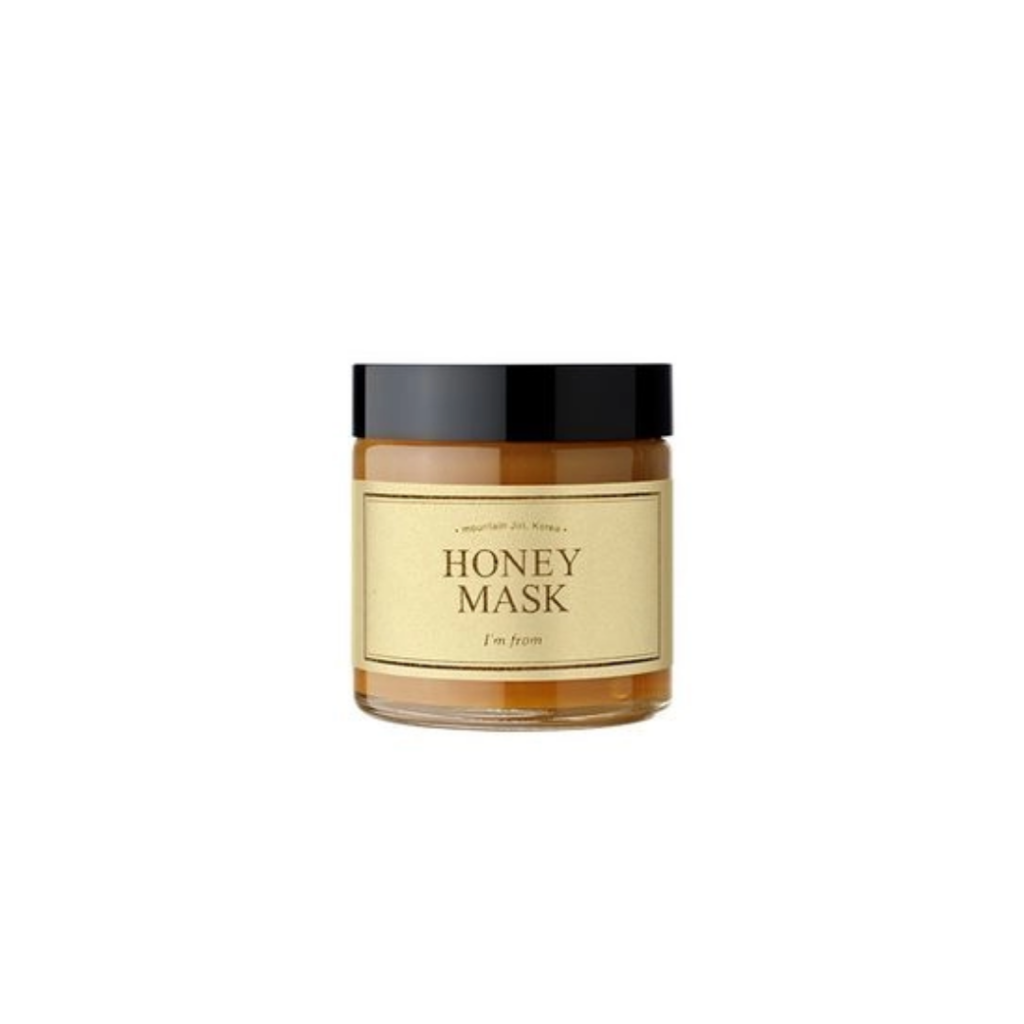 The Honey Mask by I'm From contains 46.44g of natural honey that deeply moisturizes and gives nourishment to your skin. It helps to make the skin supple while simultaneously providing elasticity and soothing care. This mask is effective at removing whiteheads and exfoliates the skin, creating a nice clear complexion.
Ginseng
Ginseng is known as a power plant in Asia, full of healthy benefits and longevity. In Korea, there's a legend that those who find ginseng in the mountains will be blessed.
Well, using it for your skin is definitely a blessing. Ginseng reportedly helps to create younger looking skin by preventing wrinkles and fine lines. Full of components like vitamin B and pantothenic acid, a ginseng wash off mask will help give your skin a healthy shine!
Wishtrend's Recommendation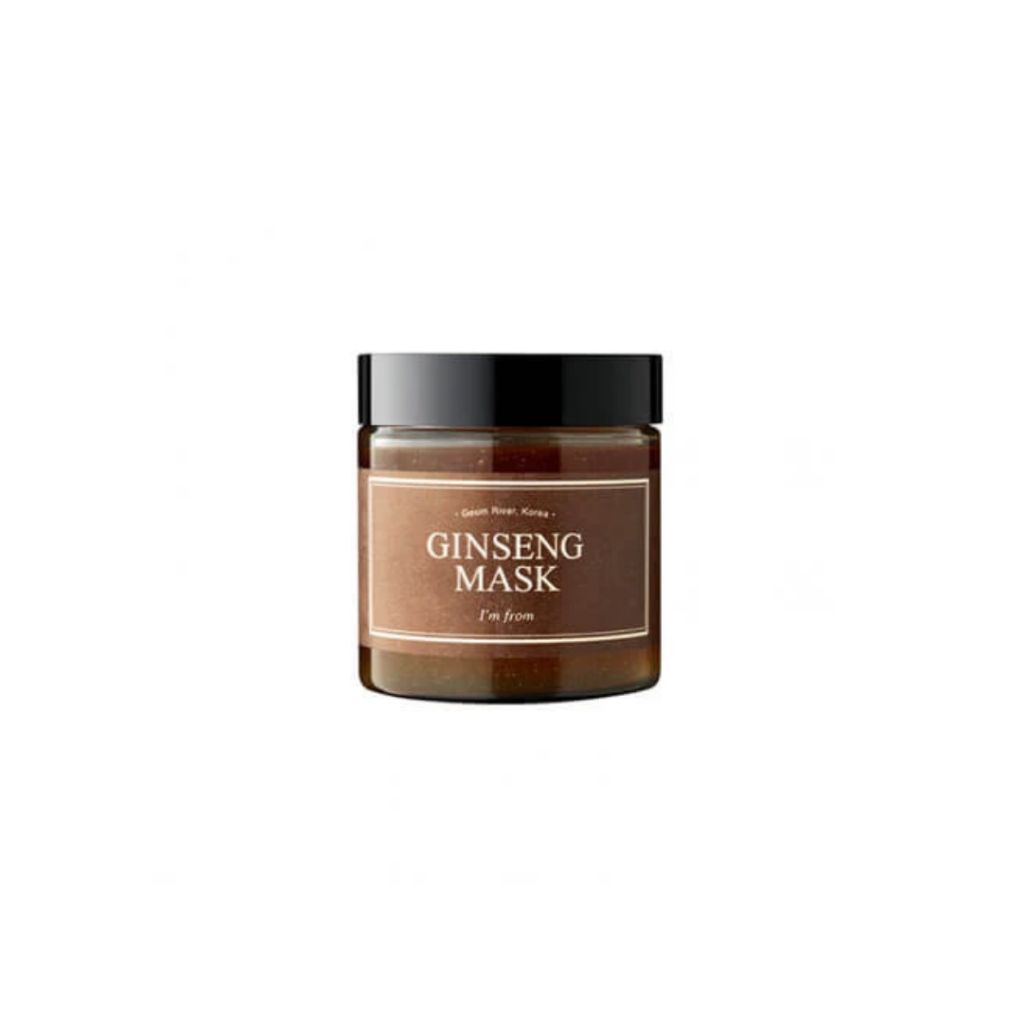 The Gingseng Mask by I'm From is enriched with Red Ginseng and Panax Ginseng Seed Oil, ingredients which help the skin to achieve an ideal balance of oil and water. It also applies in a thick formula in order to remove dead skin cells and other impurities residing on your skin.
Fig
Another naturally found ingredient that's full of healthy nutrients! Fig, when used as an ingredient for skincare, can be sticky and thick in texture. Additionally, figs are natural humectants.
For those lacking a proper balance between water and oil (you could be suffering from dehydrated skin), this could help ease that divide and ease irritating and redness. Try adding a fig wash off mask to your routine and see how hydrated your skin can become!
Wishtrend's Recommendation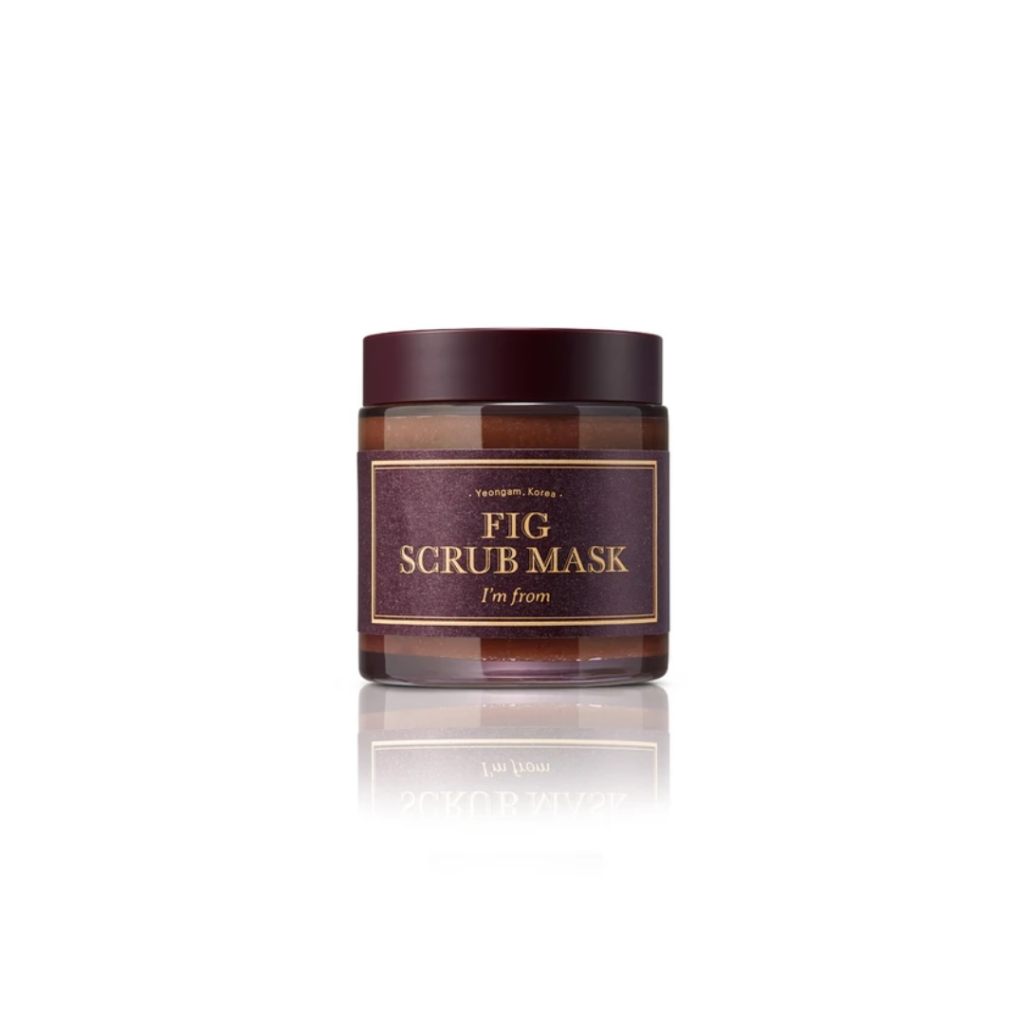 The Fig Scrub Mask by I'm From contains 1.2% fig powder and black sugar. Its coarse texture helps to gently remove dead skin cells to create clearer skin! This mask is a double exfoliator that softly dissolves dead skin cells, while the black sugar helps to remove impurities via a nice scrubbing effect.
Ready to treat your skin and try out some wash off masks? Head over to the Picky app, plug in some of these amazing ingredients on the mega filter and get scrolling! Click here to go to the Picky website, or here to go back to our blog.