Summer has arrived and has brought along a tonne of new products! June saw a lot of our favorite brands add new additions to their catalogue. So without further ado, let's dive into all the new products that should be on your radar this summer! And strap in – it's a long one!
Pure'am: Amino Acid Cleanser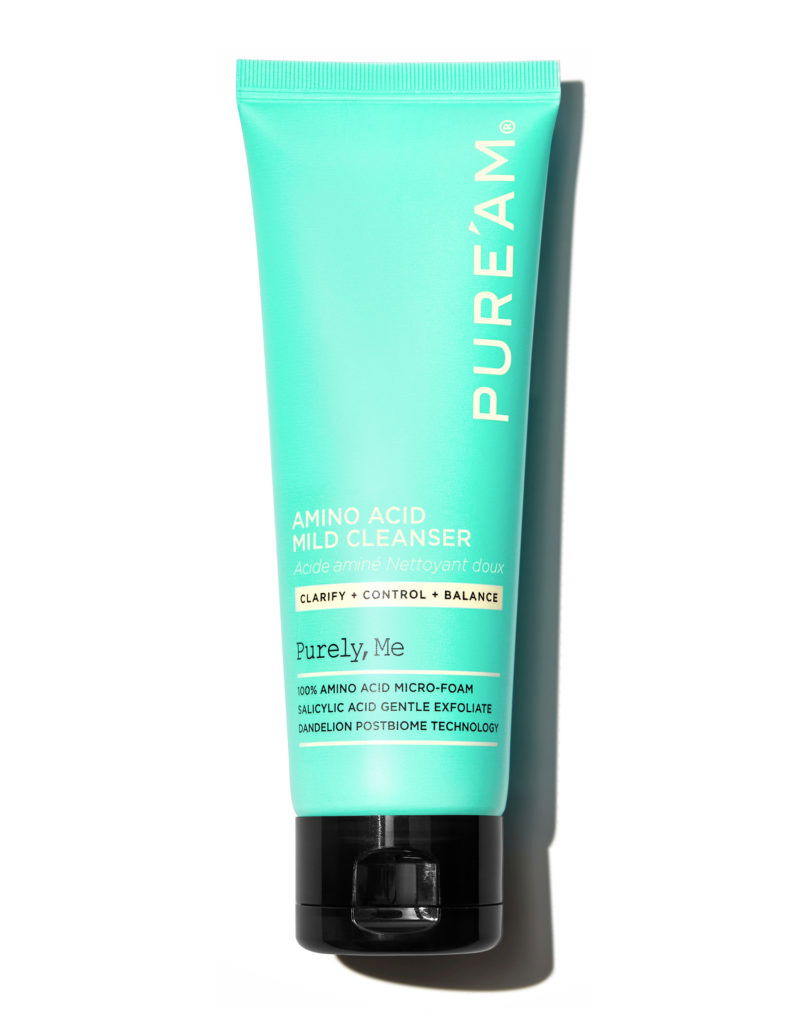 This vegan cleanser gentle yet powerful detoxifying face wash with 100% amino acid surfactants and salicylic acid. It is ideal for oily, yet sensitive, skin. The creamy cleanser digs deep into your pores to remove dirt, dead skin cells, and impurities without irritating or stripping your delicate and acne-prone skin. It leaves skin calmed, pH balanced and reveals a refreshingly clean and clarified complexion.
Real Barrier Intense Moisture Toner 300ml
If you have a dry and rough skin texture and need some gentle exfoliation then give this toner a try! This new toner from Real Barrier removes dead skin cells using LHA and PHA, but contains overall less acids than regular toners. Ceramides, plant-based cholesterol and fatty acids help create a moisture barrier after exfoliation. This ensures moisture is retained and that skin remains hydrated.
Dr. Ceuracle Hyal Reyouth Moist Sun SPF50+ PA++++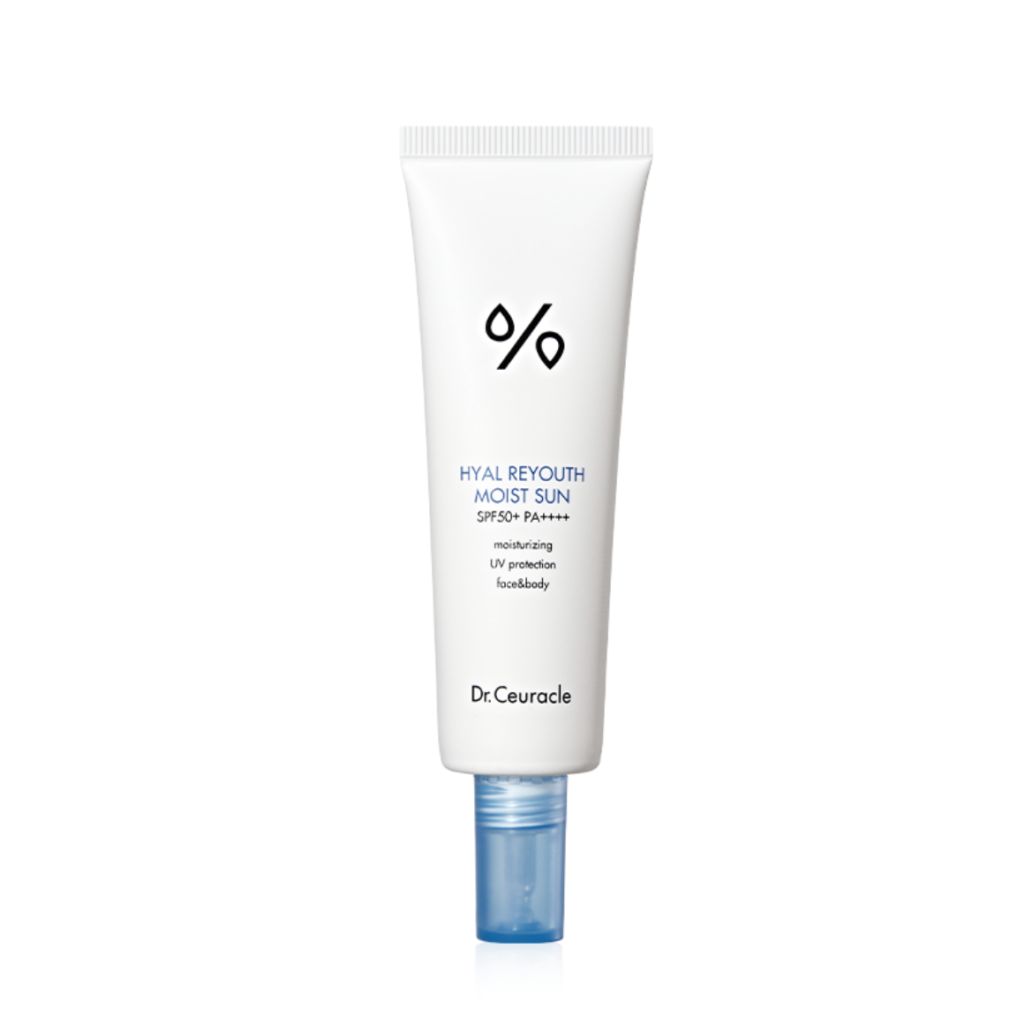 A super hydrating sunscreen, infusing skin with 10 types of hyaluronic acid and protecting your face and body from daily UV rays! The lightweight formula, like essence and serum, applies softly with high absorption, leaving skin hydrated and supple. This suncream works for every skin type and in every season. You no longer need to buy separate face and body suncreams – this can be used as both!
Rovectin Cica Care Clearing Ampoule
A Pink Cica Ampoule that soothes irritated and sensitive skin with 73% concentrated centella asiatica extract and calamine. Calamine is known as a "magical pink powder" as it eases irritation caused by bumps, breakouts, and hormones with anti-inflammatory benefits. Patented madecassoside improves uneven skin tone and inflammatory pigmentation. Keeping to the pink theme, the serum also contains damask rose, a powerful antioxidant with brightening properties.
Tiam Vita A Line
TIA'M's Vita A line focuses on anti-aging and youthful-looking radiance. They are great at revitalizing dull and tired skin with fine lines and wrinkles. Joining the redesigned Vita A Anti-Wrinkle Moisturizer are the new Vita A Bakuchiol Firming Eye Cream and Youth Serum. They contain peptides and collagen alongside the main vitamin A and bakuchiol combo. Therefore, they are recommended for treating dry skin around the eye area and wrinkles and loss of skin elasticity respectively.
Purito Cleansing Bar Line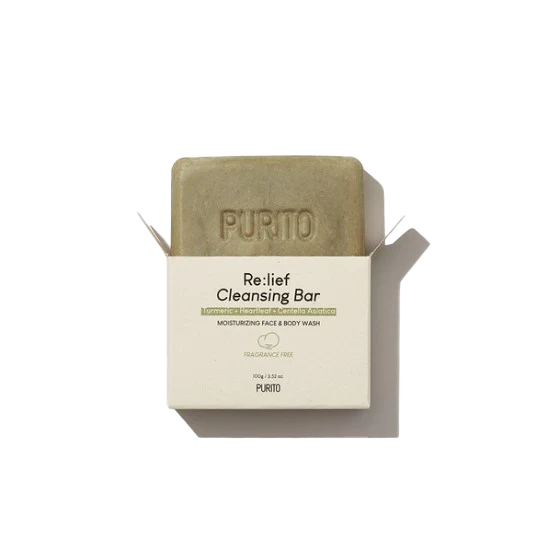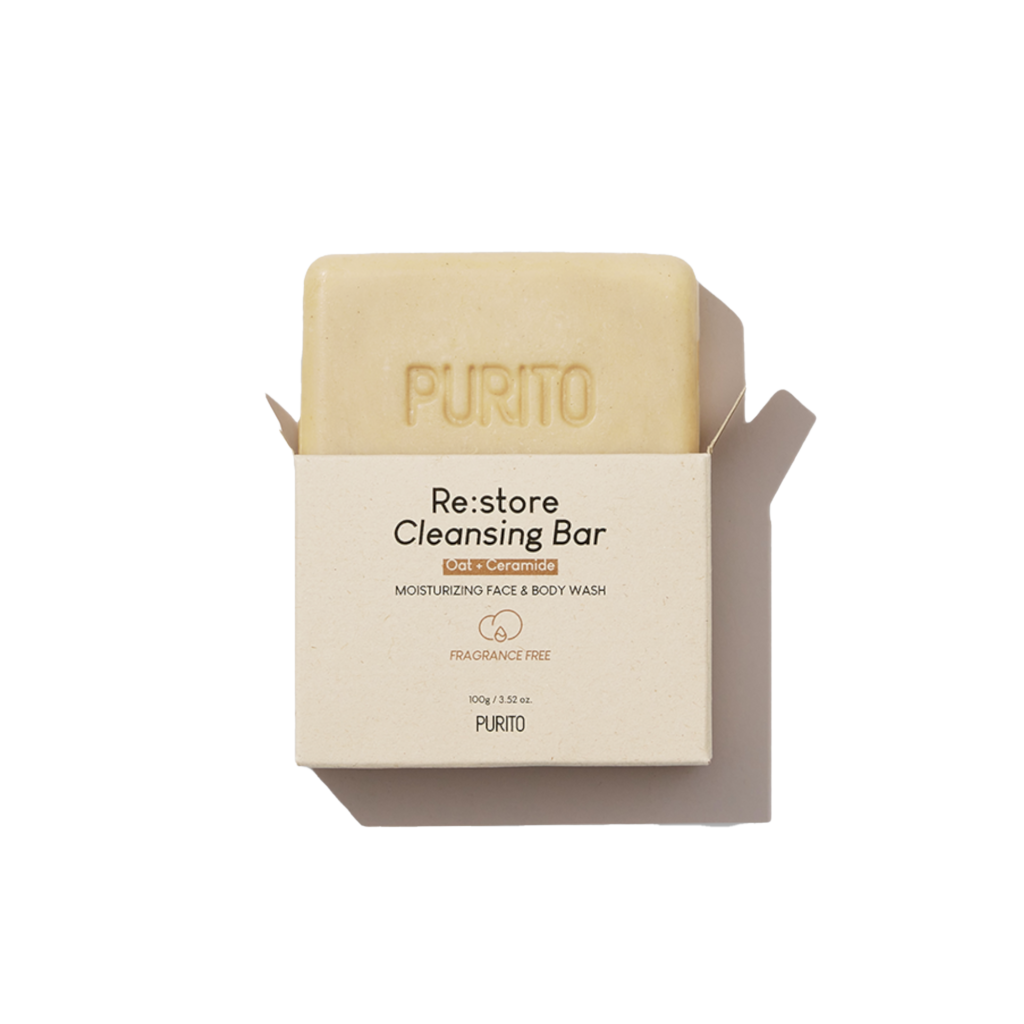 These new all-in-one cleansing bars are mildly acidic soaps that maintains the skin's moisture balance even after cleansing. They work for both face and body and have a dense micro-foaming formula that helps minimize skin irritations. Both come in plastic-free and biodegradable box packaging. The Re:lief bar contains centella asiatica extract and heartleaf powder and focuses on soothing irritated skin. On the other hand, the Re:store bar contains oats and ceramide to repair the skin barrier.
VT Cosmetics Cica Mild Cleansing Balm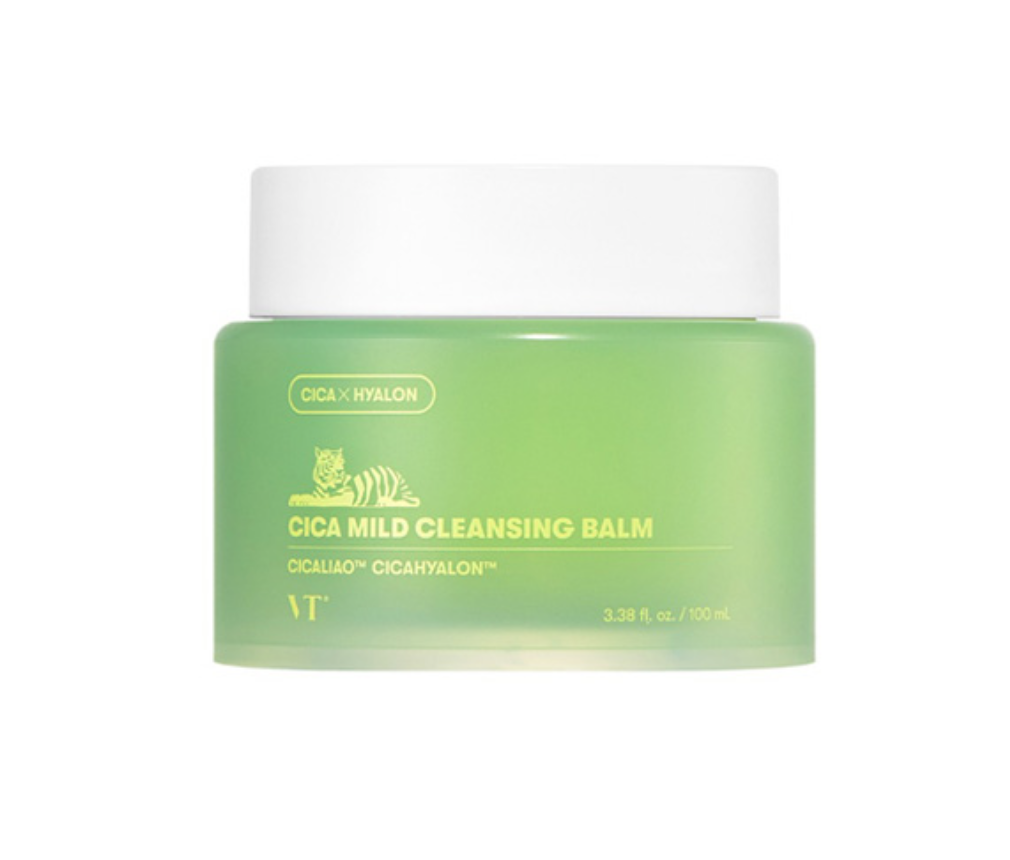 This dual cleansing balm contains two formulas in one. The green side aids tired and sensitive skin with honey and tea-tree. On the other side, the yellow formula tackles dry and rough skin with rapeseed oil. Additionally, you can always combine the two sides for the ultimate cleansing experience! The three-step transforming cleanser easily melts away makeup without stickiness or oiliness. When you massage the balm onto dry skin, it turns into an oil before. Once water is added it emulsifies into a milky formula.
Barr Cosmetics Centella Soothing Sun Essence
This suncream is focused on healing and repair as well as UV protection. Centella asiatica extract and ceramide revitalize the skin barrier after being exposed to UV rays and other external irritants. The lightweight formula leaves no white cast or stickiness and gives skin a semi-matte finish without being oily. It is also hydrating enough to be used in place of a moisturizer!
Face Republic Vita Glow Niacin Toner
A new brightening toner from Face Republic that vitalizes and purifies dull, uneven skin tone with vitamin ingredients. Skin is left smooth and hydrated! It contains seaberrry fruit extract to plump skin for a youthful, healthy glow. Use it right after cleansing to tone and even your skin texture and prepare skin for the next steps in your routine! Additionally, it deeply hydrates the skin and repairs the skin barrier with seven types of hyaluronic acid and mushroom extract.
Dr.CHROMCELL CICATHENOL Line
Dr. CHROMCELL's new CICATHENOL line targets dry and sensitive skin and focuses on repair, calming and revitalizing dehydrated skin. All products contain centella asiatica extract for repairing the skin barrier. The cleanser has a low pH in order to avoid irritating skin. Meanwhile, the bio-cell mask is soaked in a moisturizing serum in order to bring a youthful hydration back to the skin. Finally, the repair cream targets the skin barrier and works well during sleep to revitalize damaged skin.
Varuza Ultra Moisturizing Derma Cream
This super restorative cream contains seventeen amino acids which have antioxidant properties. Amino acids and short peptides are super nutrition for fibroblast cells to produce collagen, fibrinogen, and elastin. Also, a Phyto Core Complex with nano units of helpful ingredients can penetrate the lowest layer of skin. The Derma Cream is also oil-free! This prevents an increase in oil while still providing enough hydration to prevent your skin from drying out.
Cosnori Your Skin Dress
This lightweight lotion acts as a 3-in-1 moisturizer, sunscreen and tone-up base for make up. The tinted lotion sticks gently to the skin, providing an even skin tone without transferring onto your mask. It also contains a high value SPF to ensure ultimate UV protection. The formula is made with cherry blossom, niacinamide and tocopherol to promote skin elasticity and hydration. Currently only available in the shade Porcelain.
Simplica Tinted Toneup Serum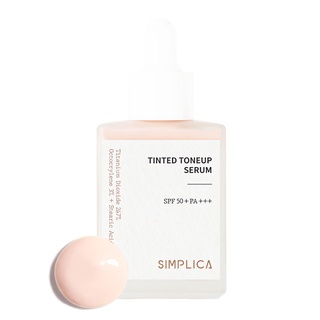 Tone and brighten skin with this hybrid SPF and toning serum. The non-sticky formula does not transfer onto masks, instead gently melting into the skin. It can also be layered to build up the tinted color for more coverage! It's main ingredient is stearic acid which helps regulate oil and water balance. It can also help in repairing the skin barrier to ensure the hydrating effects last longer! Currently only available in the shade Beige Pink.
Get Picky
What have been your stand out products from this month? Have you tried any of the ones above? Get the latest skincare info and trends with the Picky app! You can discover new brands, products and so much more. Don't forget to follow us on Instagram and check out our YouTube channel for more skincare science content.