It's that time of the month again! Let's wrap up some of the stand-out new releases in the month of May. As the hottest months are drawing closer in the northern hemisphere, you'll notice a lot of brands are releasing new suncreams to help you get vacation ready. But that's not all May has to offer! Let's get into it.
First Aid Beauty – Mineral Sunscreen Zinc Oxide Broad Spectrum
This mineral formula with SPF 30 protection provides lightweight, non-greasy sun defence without leaving a white cast. Formulated with non-nano Zinc Oxide, Avocado Oil & Vitamin E, this sunscreen blends quickly without leaving streaks for invisible SPF protection under makeup. The formula is Hawaii-compliant, safe for sensitive skin & non-comedogenic, so it won't cause breakouts.
Milk Makeup – Hydro Ungrip Makeup Removing Cleansing Balm
This vegan, cruelty-free product is made up with 85% natural products. It is able to remove even the toughest make up, dirt and even SPF (very on-theme). This oil based balm contains both sunflower oil and soybean oil alongside blue agave extract to help remove make up. It helps maintain skin's hydration with hemp-derived cannabis seed extract, hyaluronic acid and aloe.
Dear, Klairs – All Day Airy Sunscreen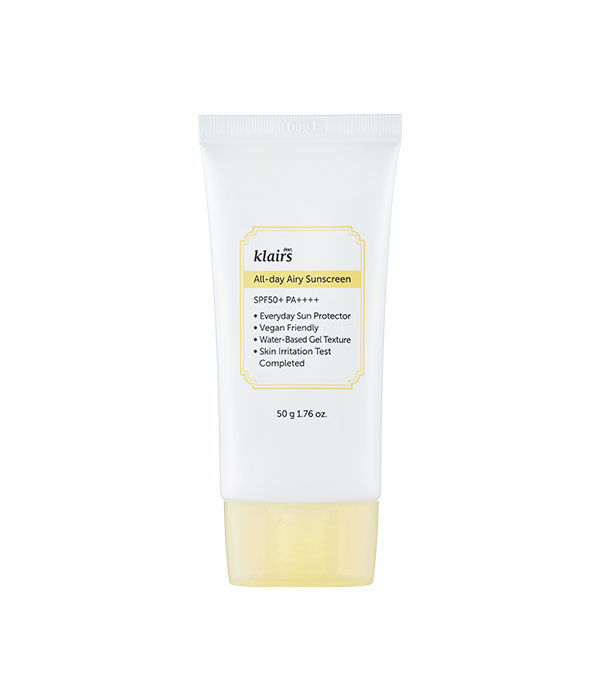 Dear, Klairs' sunscreen was relaunched this month after another round of extensive UV trials. This daily sunscreen is mild and gentle enough for everyday use, with this upgraded formula containing even less skin irritants than before. If you don't enjoy thick, creamy suncream, this might be the one for you. The water-based gel texture is not only lightweight on the skin, but also gives a hydration boost.
Avene – Retrinal Advanced Correcting Serum
This serum is a luxurious anti-aging formulation. The 3-in-1 daily serum uses bakuchiol to visibly minimize the appearance of wrinkles and uneven skin tone while brightening and restoring radiance. Skin is hydrated to feel more plump and healthy with hyaluronic acid. This serum is lightweight, fast-absorbing, and provides 24-hour hydration without any irritation.
Cocoking – Silk SPF
Described as a facial suncream fluid, this is a hybrid suncream containing both mineral and chemical barriers against UV rays. As it is a mix of the two, this SPF boasts a less irritating formula with less white cast than most mineral suncreams. It also contains banana blossom to hydrate and help support the skin barrier in retaining moisture.
Belif – True Cream Aqua Bomb Sunscreen
This 2-in-1 cream is equal parts moisturizer and SPF. The formula is non-greasy and leaves no white cast! It sticks well to the skin for long-lasting protection but is still easily removed by facial cleanser. This product contains marigold extract to protect the skin barrier from UV-induced stress. Additionally, woodbine provides anti-oxidant properties for anti-aging.
Tower 28 – SOS Intensive Rescue Serum
This SOS serum provides a life-raft for eczema and rosacea prone irritated skin. Composed of concentrated stable hypochlorous acid, this serum is anti-inflammatory and anti-bacterial. Hypochlorous acid is a naturally generated product found in white skin cells which are in charge of healing and repair. Tower28 have figured out how to manufacture this acid for safe skincare use! Apply directly to redness and irritation morning and night for happier skin.
Thank You Farmer – Sun Project Skin Relief Sun Cream
A great suncream for sensitive skin, Thank You Farmer have created a gentle, yet protective, vegan formula. The suncream contains Centella asiatica which is a great ingredient for healing and restoration. Furthermore, they have created their own 8-Relieful Complex containing a mixture of ingredients recommended for soothing in an infamous Korean medicine book.
Be Picky
What have been your favorite products of May 2022 so far? Which is your favorite out of this list? Get the latest skincare info and trends with the Picky app! You can discover new brands, products and so much more. Don't forget to follow us on Instagram and check out our YouTube channel for more skincare science content.