A new acid on the scene, tranexamic acid! Also known as TXA. This ingredient has a lot to offer, especially for dark spots! Learn all about this exciting acid with our Picky Expert Yulia (@skin.glossary) and see what TXA products Picky recommends!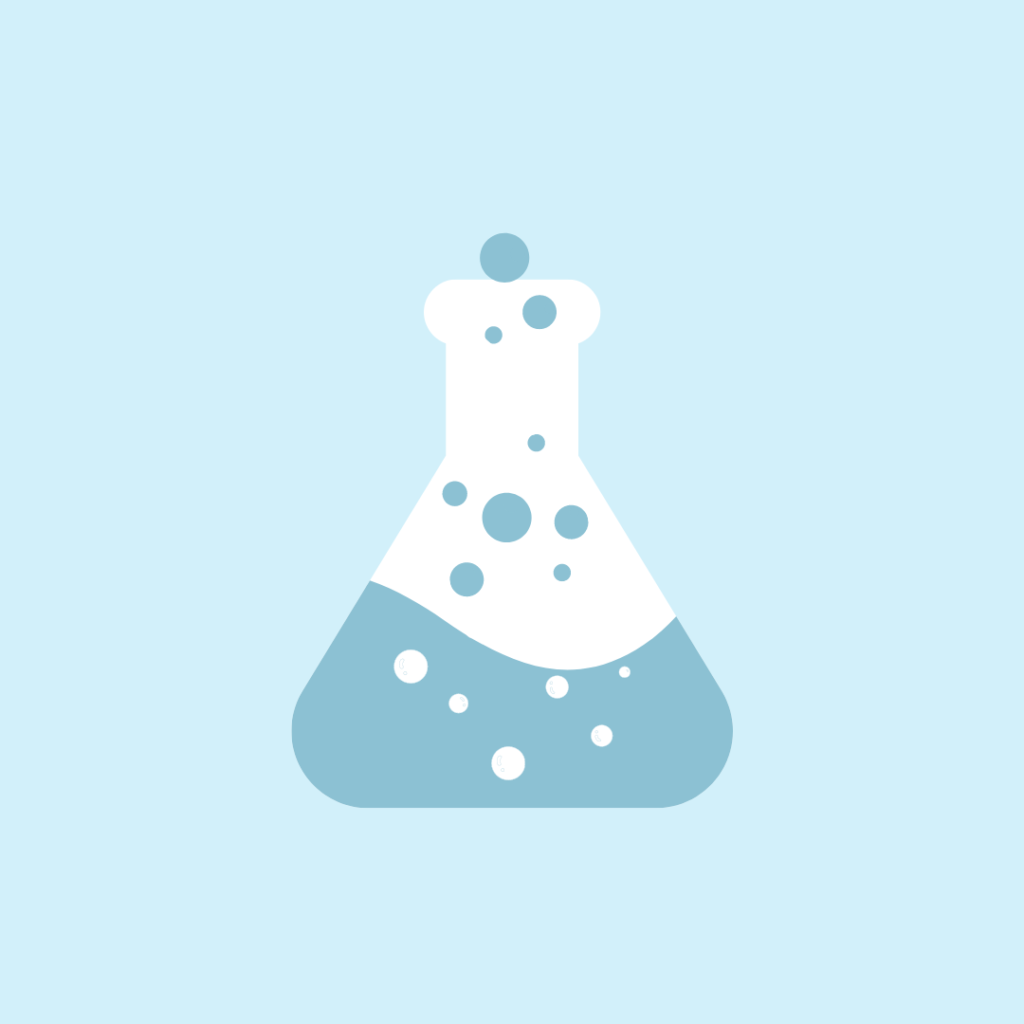 What it is tranexamic acid?
A new addition to the acid family, tranexamic acid actually made its first appearance in a completely different medical sector! Originally, tranexamic acid was used to reduce blood loss. Especially for situations like heavy menstrual periods, postpartum bleeding or surgery. So in the realm of dermatology, TXA is still a relatively new ingredient bouncing around. Nonetheless it shows promise for brightening dark spots (like melasma) and post-inflammatory hyperpigmentation. All skin types and skin colors can rejoice because TXA is safe to use for any and all types!
How it works
Contrary to other acids in skincare, tranexamic acid doesn't exfoliate your skin. There are still studies being done on how TXA functions for helping with melasma and dark spots. And although still unclear, there are a few theories to how it happens:
Interferes with the interaction between pigment producing cells known as melanocyte and regular keratinocyte skin cells.
Reduces the translucent reddish tone of superficial blood vessels.
Reduces skin redness with anti-inflammatory effects.
Structured similarly to tyrosine, pigment producing enzyme. So could potentially slow production of melanin.
Effective in reducing erythema, redness of skin caused by increased blood flow, and helps with acne and rosacea.
How effective is it?
Research has shown that applying topical tranexamic acid with 2-5% concentration can yield similar results to hydroquinone. Now for those who don't know hydroquinone, it's the golden standard for fading skin discoloration and brightening uneven skin tones! But to use hydroquinone, you usually need a doctor's prescription! Comparative studies have shown that TXA has a greater tolerability than hydroquinone meaning it's generally better tolerated! Of course, when used correctly and as directed.
How to use: According to research, it's best to use TXA every day for several months. Topical concentrations between 2-5% typically show results after 2-3 months. With applying once or twice daily, you can begin to see improvements around week 4.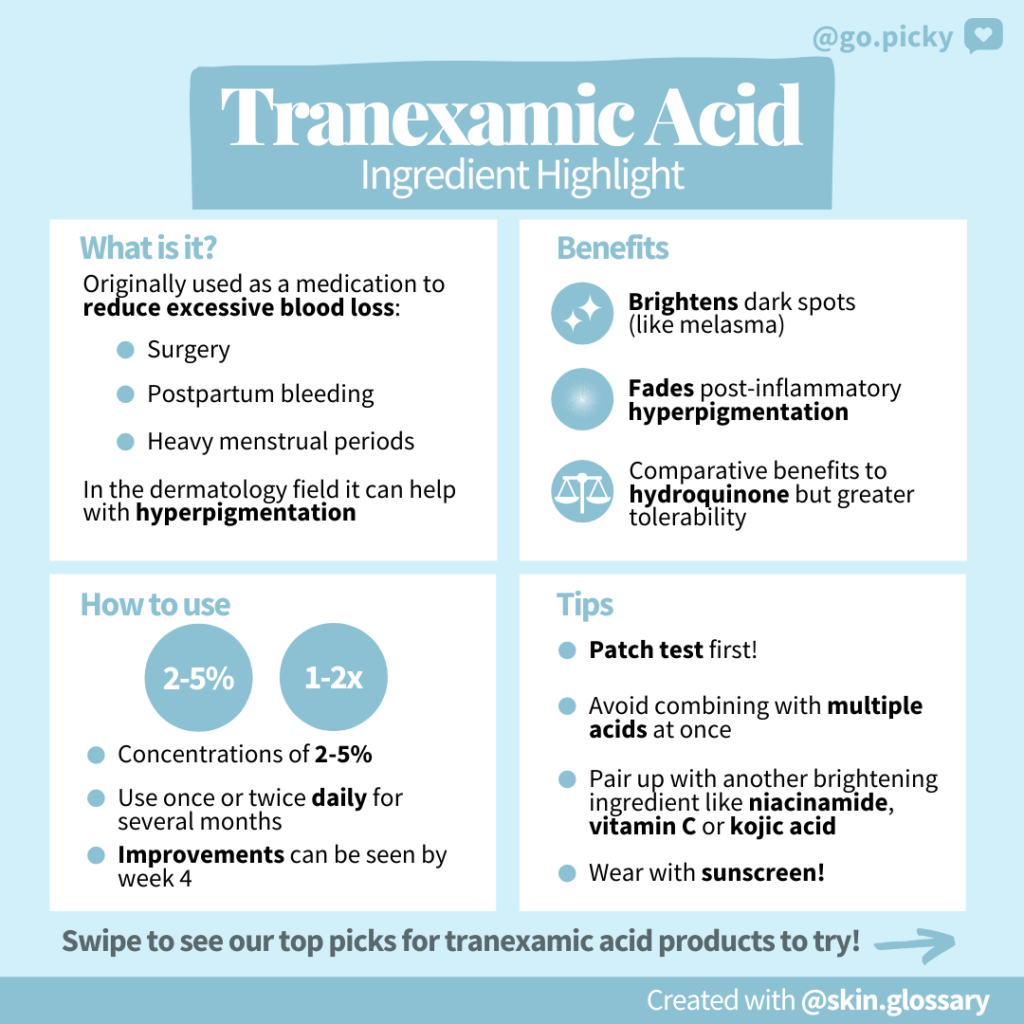 Tips
We'll give you some pointers on how to best use this acid with the following tips:
Always do a patch test first! Make sure your skin can tolerate this new acid before applying it daily.
Avoid using with multiple acids at once. This way you can reduce potential irritation.
Try pairing it up with other brightening agents like vitamin C, niacinamide or kojic acid to really boost the benefits.
Never forget your sunscreen when wearing TXA during the day!
Picky's Recommendations
Skinceuticals – Discoloration Defense Serum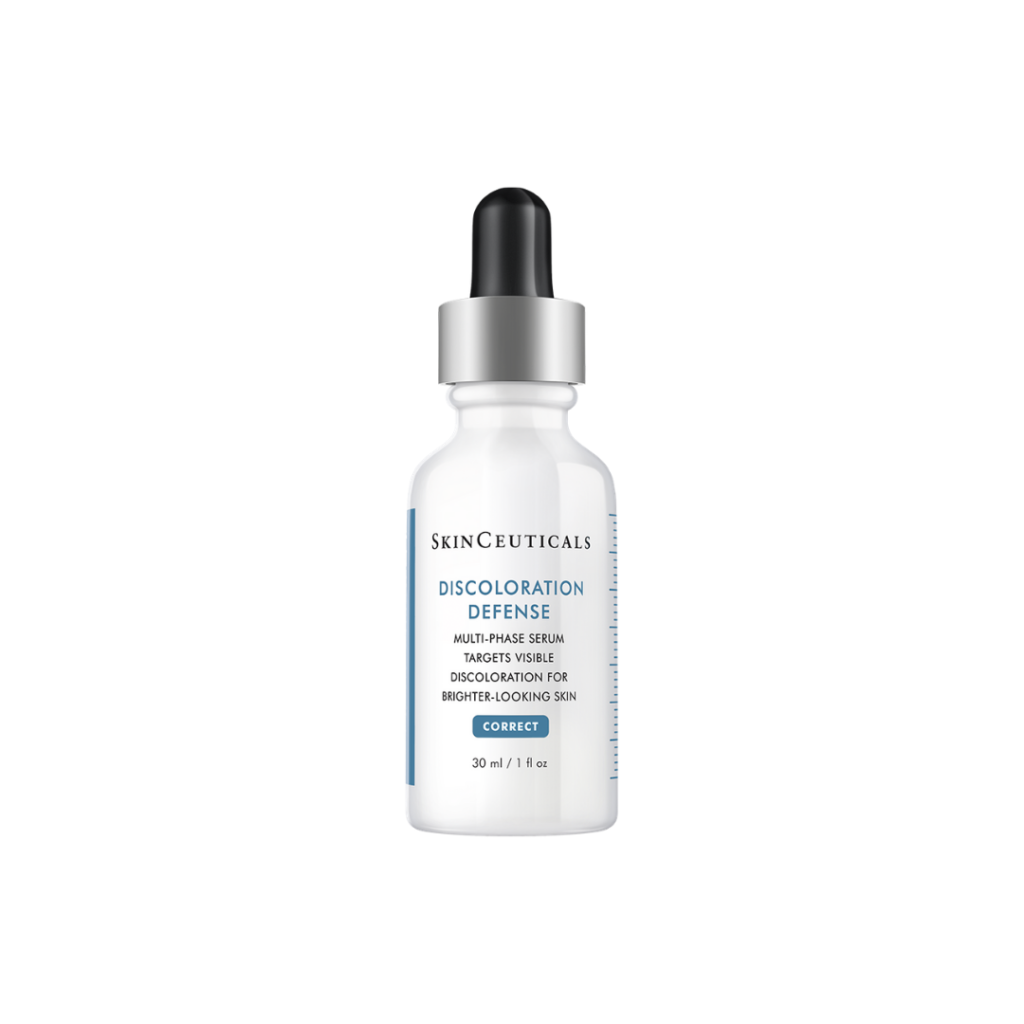 The Discoloration Defense Serum from Skinceuticals claims a 60% average improvement in the appearance of dark spots! Well with 3% tranexamic acid, 1% kojic acid, 5% niacinamide and multiple other blends of anti-discoloration ingredients, we believe it!
The INKEY LIST – Tranexamic Acid Night Treatment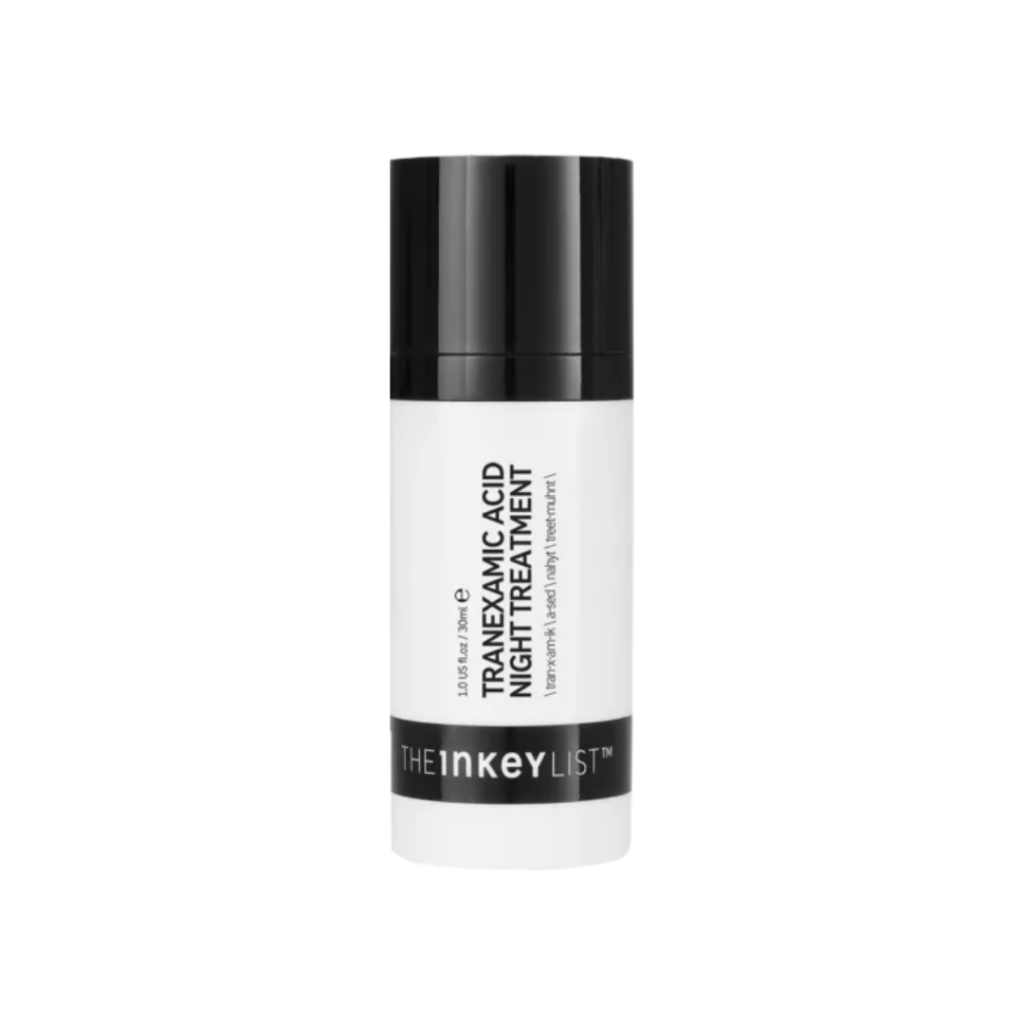 The Tranexamic Acid Night Treatment from The INKEY LIST takes the approach in a more straightforward way! Pushing out a 2% tranexamic acid formula with 2% acai berry extract and 2% vitamin C derivative to target the appearance of hyperpigmentation. This overnight treatment can help fade dark spots and brighten overall skin tone with regular use!
Naturium – Tranexamic Topical Acid 5%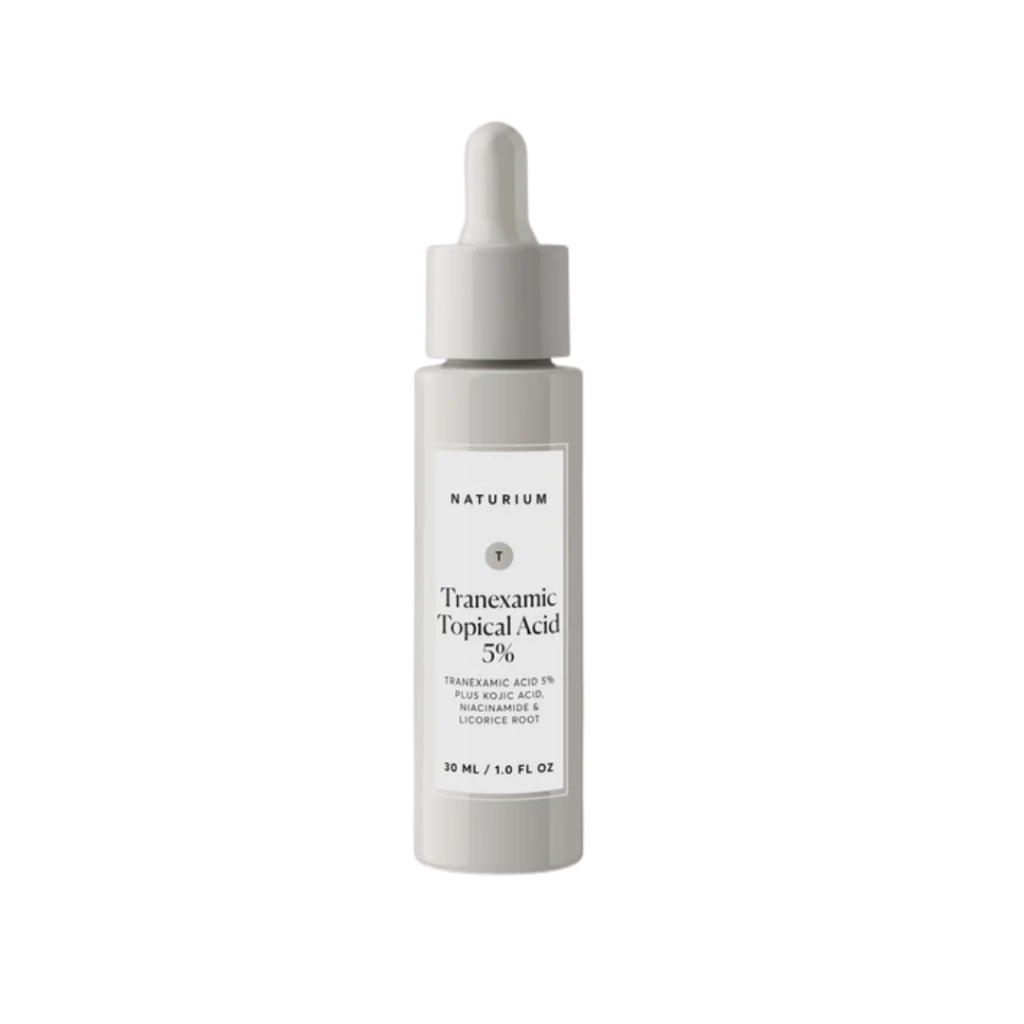 The Tranexamic Topical Acid 5% from Naturium includes a jam packed group of skin brightening ingredients like TXA, kojic acid, niacinamide and licorice root extract! Every ingredient works in harmony together to bring brightness and balance to your skin tone.
Good Molecules – Discoloration Correcting Serum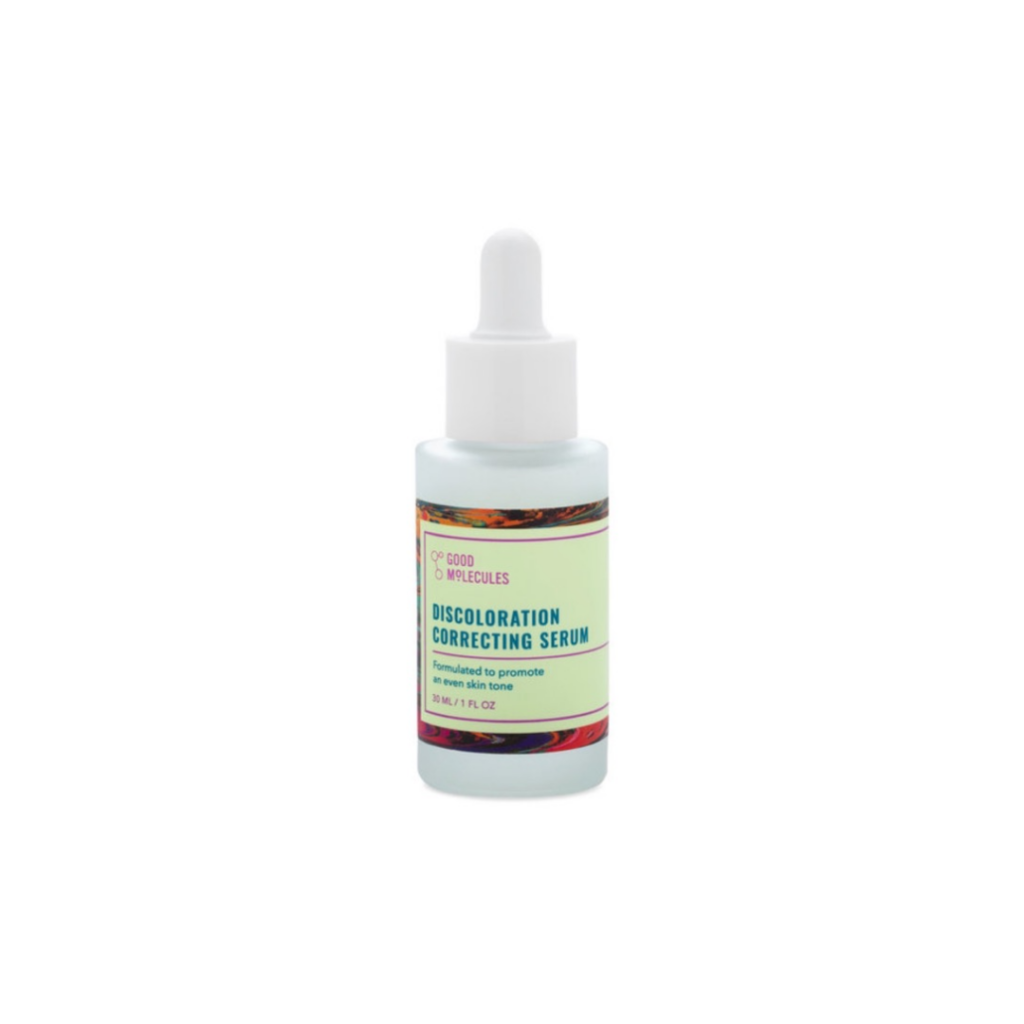 A serum chock full of amazing ingredient combos! The Discoloration Correcting Serum from Good Molecules contains TXA, hyaluronic acid and niacinamide to tackle dull and dehydrated skin! Not to mention, this is the best serum to try out tranexamic acid on a budget!
Want even more tranexamic acid products? You know what to do, head on over to the Picky app now and use our Mega Ingredient Search. Just plug "tranexamic acid" into the "ingredients to include" and see what products are a Picky Match! Don't forget to follow us on instagram and click here to go back to our Picky blog for more skincare science content.