We have a new ingredient to highlight! Ever heard of kojic acid? Definitely an ingredient to brighten your day as well as your skin. Check out what our Picky Expert Gabby (@skinbyresearch) has to say about this powerful and impactful ingredient.
What Is It?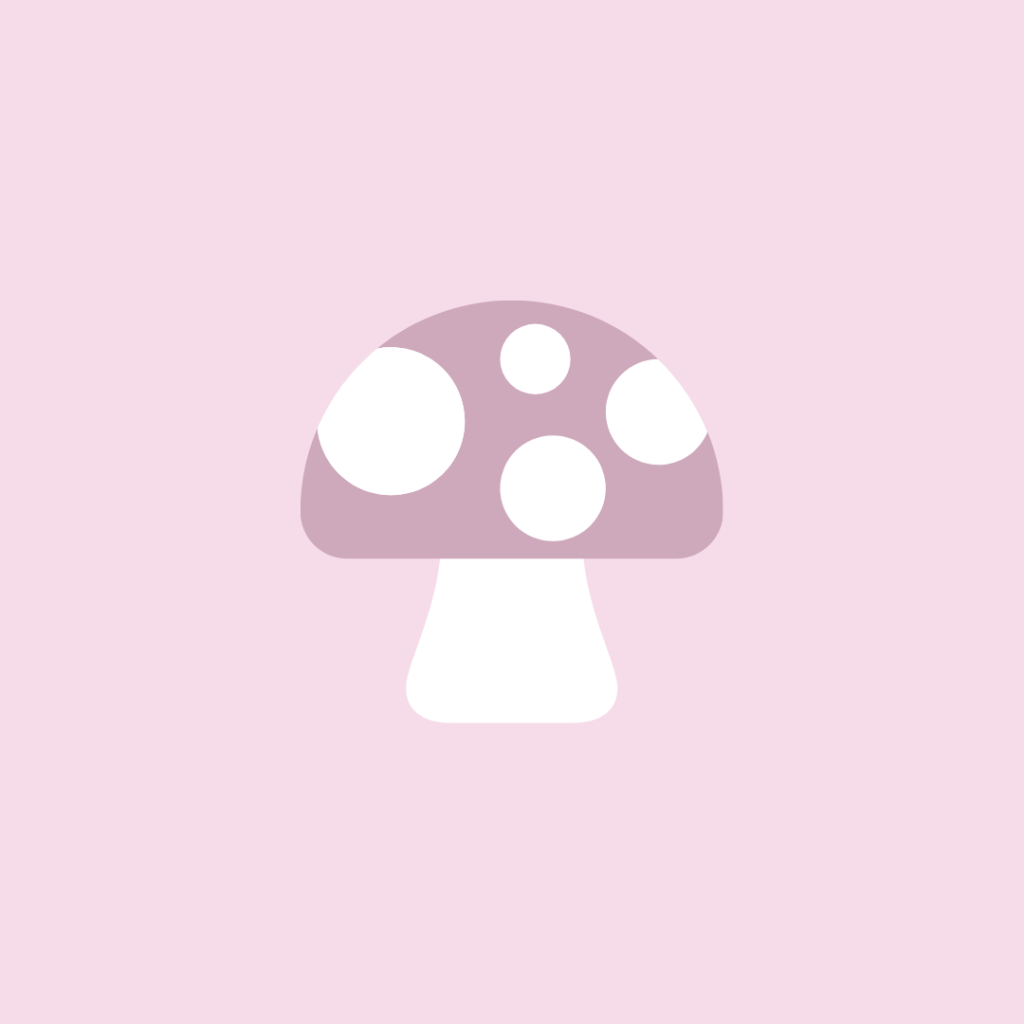 This ingredient is a fungal metabolite, and from several types of fungi! It's also a byproduct of certain fermented foods like Japanese sake, soy sauce, and more! This powerful ingredient is effective in concentrations of 2-4% or you can combine with other ingredients too!
Kojic Acid Benefits
Kojic acid has plenty of benefits, especially when it comes to hyperpigmentation! It inhibits and prevents the formation of tyrosine, which is an amino acid needed to produce melanin. Melanin is a natural pigment of the skin and a component that darkens the skin.
Actually, there have even been comparisons to hydroquinone -a depigment agent- as a way to lighten hyperpigmentation. This includes hyperpigmentation from melasma, post-inflammation, age spots, and freckles!
This ingredient is full of antioxidants that help to reduce oxidative stress which can create skin damage. In addition to brightening and evening the skin by reducing dark spots and hyperpigmentation!
How to Use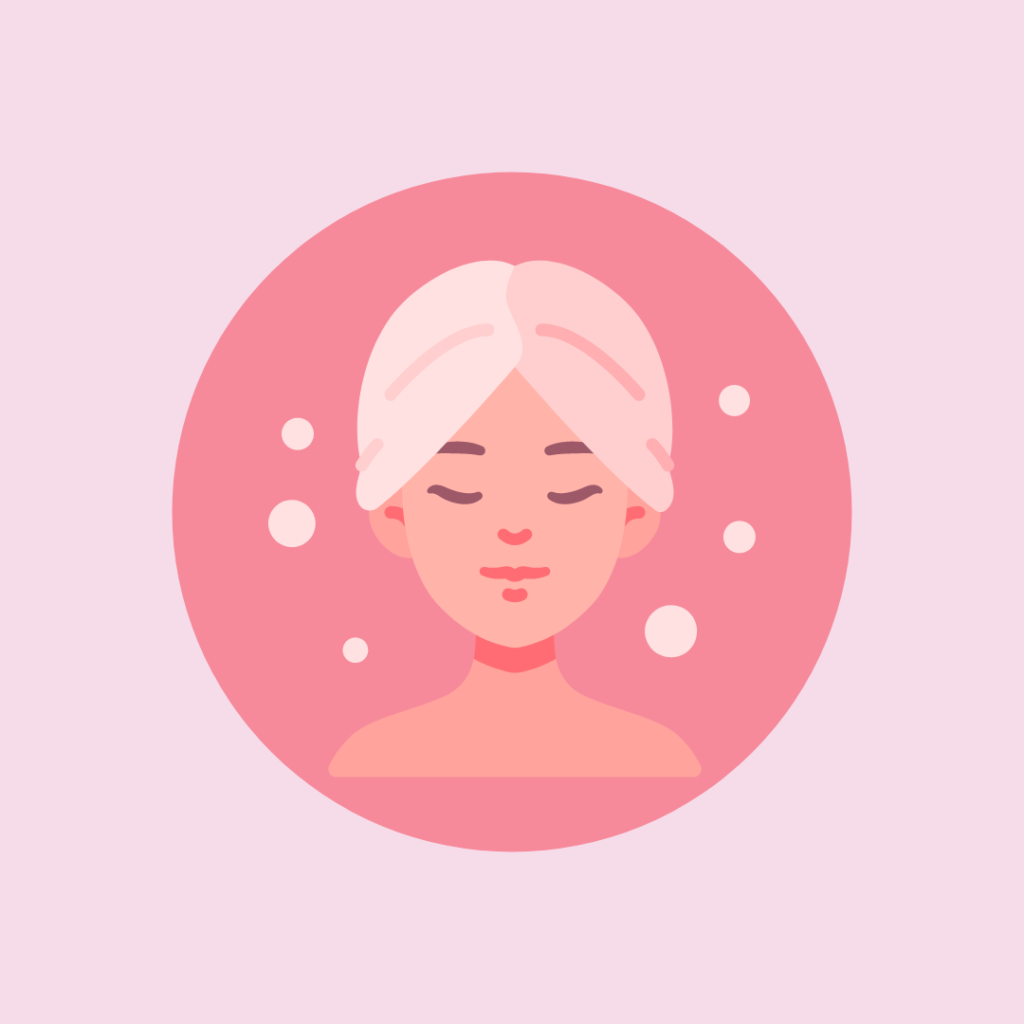 You can use kojic acid day or night! It honestly depends on your skin's tolerance to this ingredient, but you can wear it when and however frequently you need. But always follow with SPF during the daytime!
But, it can be irritating! When combined with other ingredients or chemical exfoliators, make sure to be cautious with your skin. This combination could be irritating for your skin, so it's best to start gradually in low doses and listen to your skin!
Picky's Picks for Kojic Acid
La Roche-Posay – Mela-D Pigment Control Serum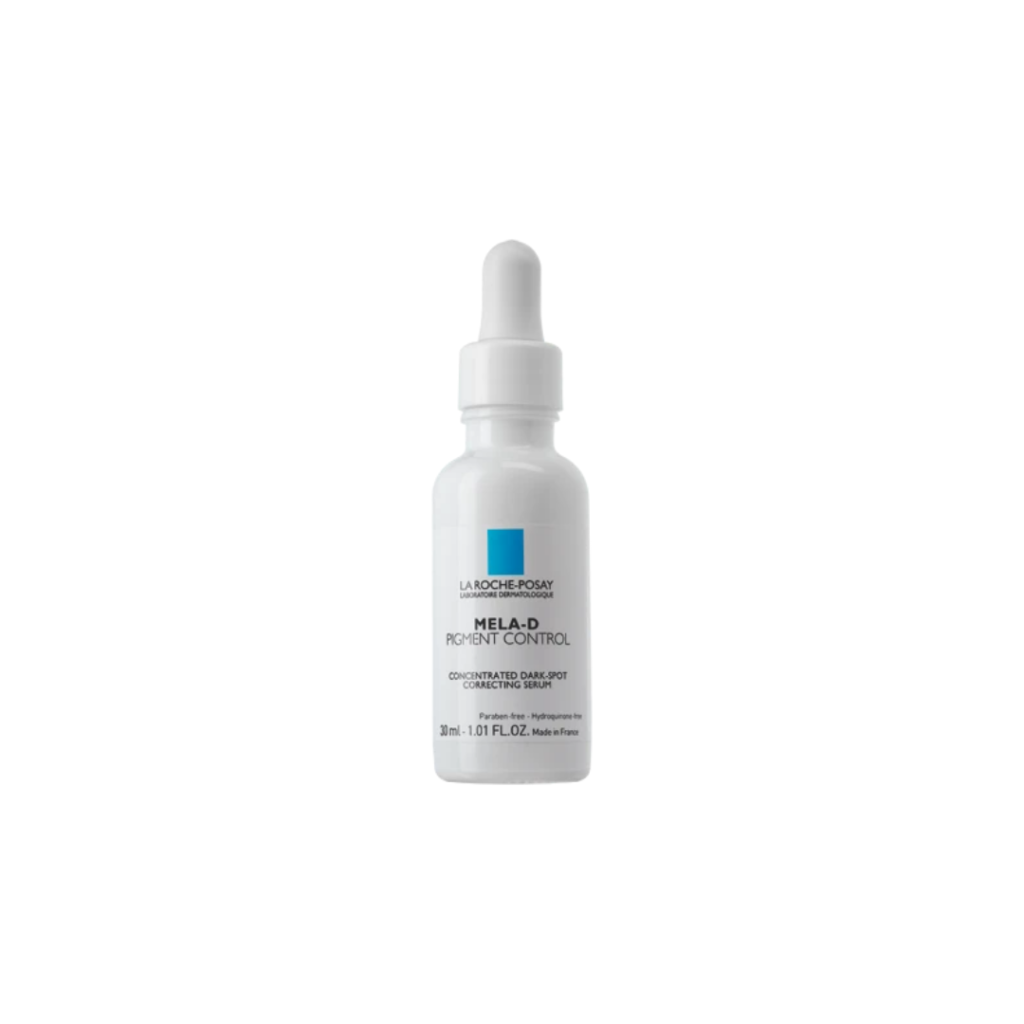 The Mela-D Pigment Control Serum from La Roche-Posay has a triple threat defense against hyperpigmentation! With star ingredients kojic acid, glycolic acid (AHA) and lipo-hydroxy acid. For those with dark spots or uneven skin tones, we recommend trying this serum. You can apply it at night after cleansing, then follow up with a moisturizer. For sensitive skin types, we suggest starting slow and applying every other day.
Skinceuticals – Phyto +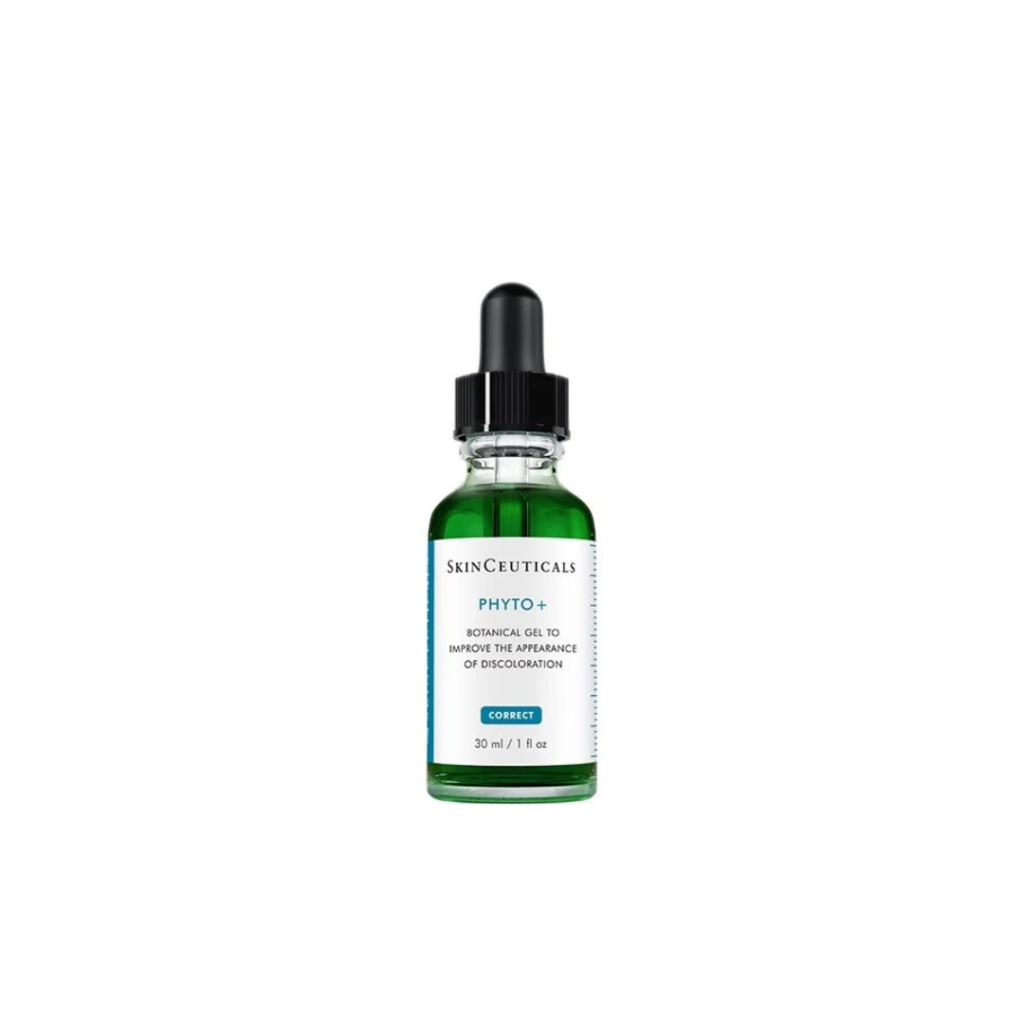 Skinceuticals' Phyto + contains arbutin and kojic acid to improve skin discoloration while the botanical extracts keep your skin soothed and calm. Not to mention, hyaluronic acid also makes an appearance in this serum! You can apply this twice a day, applying 3 drops to the areas of concern.
PCA Skin – Pigment Gel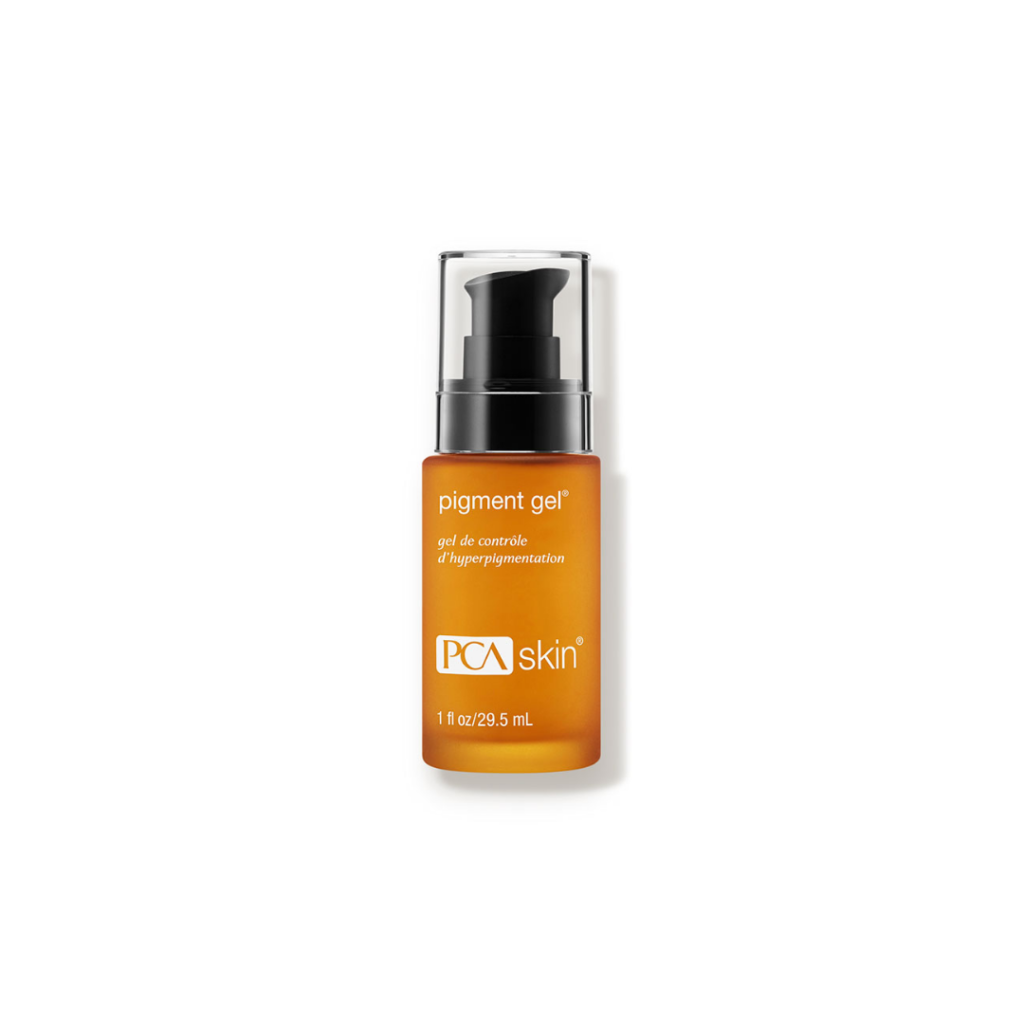 PCA Skin's Pigement Gel is jam packed with acids to target your hyperpigmentation and uneven skin tone concerns. Ingredients like kojic acid, AHA, azelaic acid, and even hydroquinone! Apply this after cleansing and give it time to set. Then follow up with your moisturizer -SPF if you're using during the daytime!
Versed – Weekend Glow Daily Brightening Solution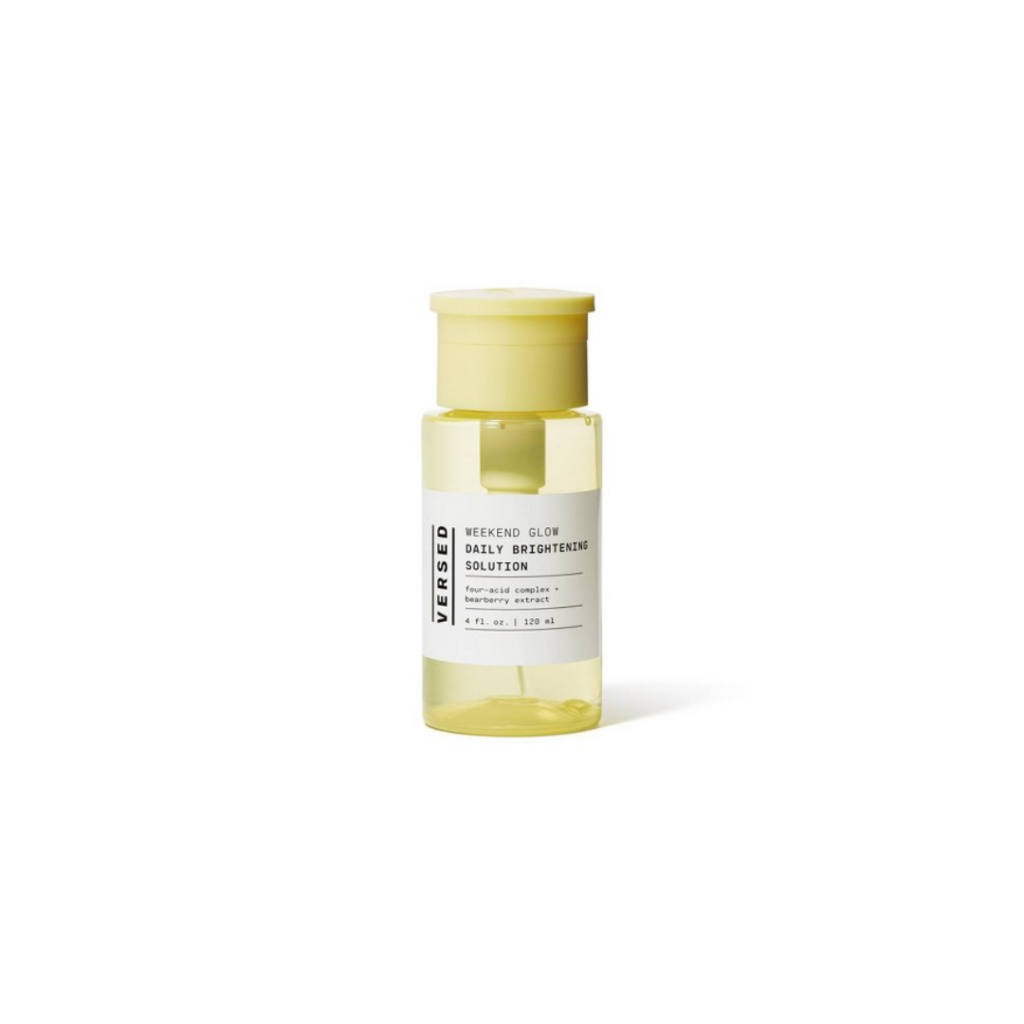 The Weekend Glow Daily Brightening Solution from Versed helps with post-inflammatory hyperpigmentation and uneven skin tone thanks to ingredients like kojic and azelaic acid, AHA, vitamin C, and more! You can use this toner day and night, just use a cotton pad to evenly apply after cleansing and before serum and moisturizers!
Find More on Picky!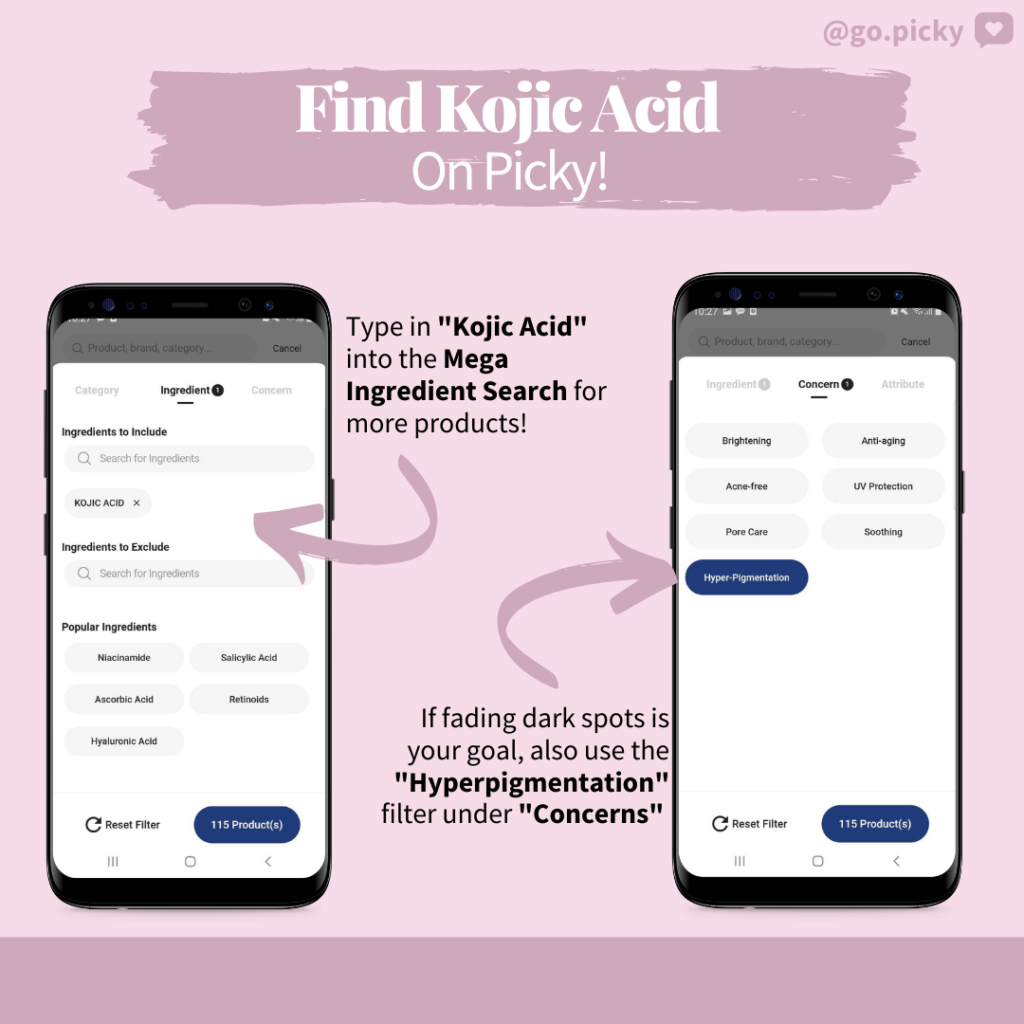 Want more products with kojic acid? Just plug in "kojic acid" into Picky's Mega Ingredient Search and see all the great products that come up! Even better, tap the "hyperpigmentation" concern in the "concern" filter if that's what you're in need of! Don't forget to follow us on instagram. Click here to head back to our Picky blog for more skincare science content.