When your skin is…having a moment, it can be hard to find the right products stress-free. But that's why Picky's here! To provide all the skinformation you need, minus the overly complicated jargon and claims. We gathered our Picky Experts, from board certified dermatologists to doctors, to give their valuable insight on which acne cleansers they recommend for the acne prone skin, or those just dealing with an annoying breakout. Curious what they chose? Scroll down to find out!
Dermatologist Picks For Acne Cleansers

COSRX Salicylic Acid Daily Gentle Cleanser
Need a non-drying daily cleanser to de-clog pores and leave skin feeling clean and clear? Give this gentle and salicylic acid infused cleanser a go! Formulated with BHA to dive in deep, helping to prevent the build up of gunk in pores that usually lead to blackheads and whiteheads! Plus if excess sebum is an issue, this will help clear that up too!
"Every time I finish my face wash routine, my skin feels very fresh and healthy for an hour. It actually helps improve my skin as my acne will dry out and eventually subside. All in all, I'm happy that I'm using this cleanser as it helps my acne a lot." –Dearestaisyah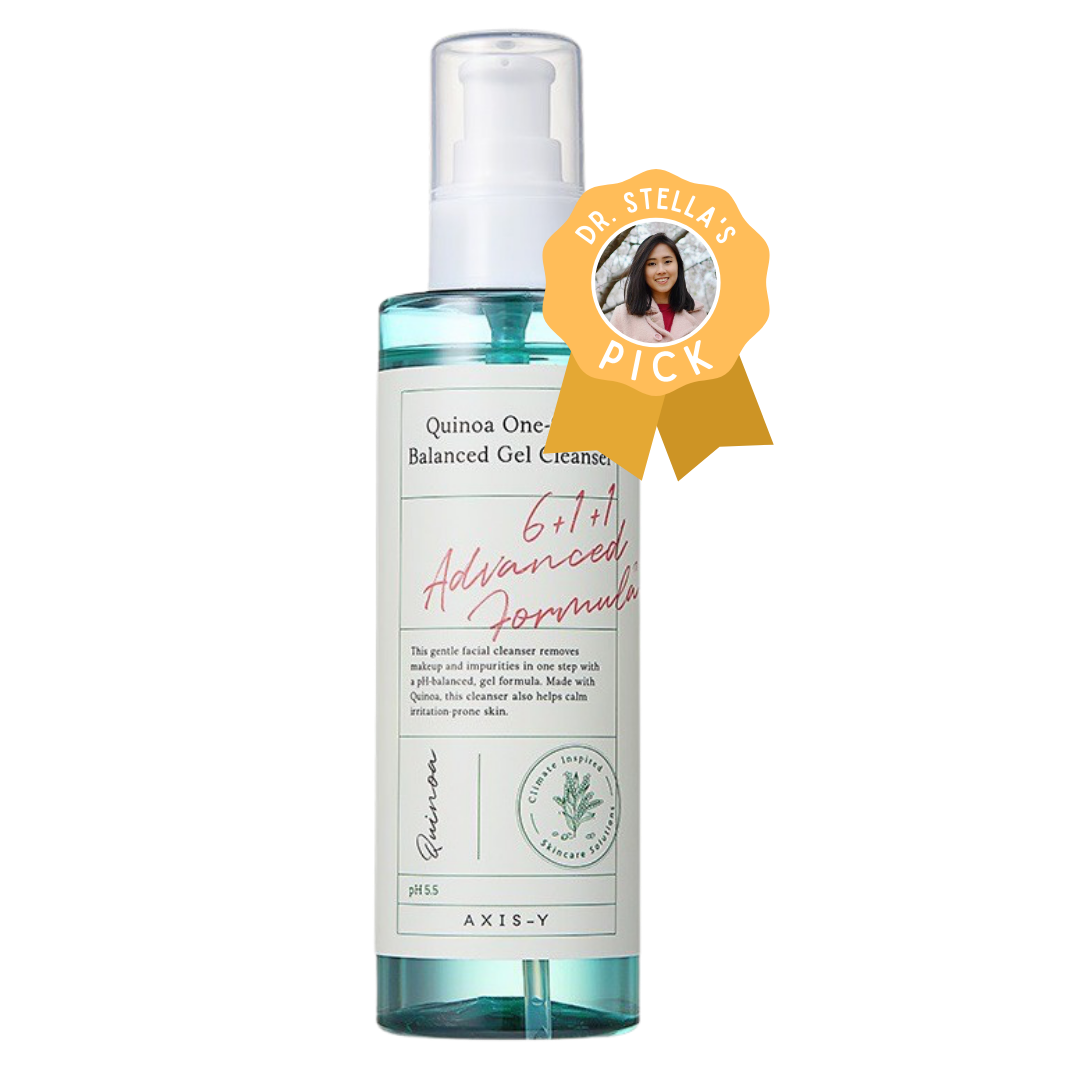 Axis-Y Quinoa One Step Balanced Gel Cleanser
Did you know quinoa is not only nourishing for your body, but your skin as well! Quinoa can help to support the synthesis of collagen and provide supple, smooth skin. This cleanser can help to clear away makeup and impurities while prepping the skin for the rest of your routine! Plus it can help to clear pores and rebuild the skin.
"Since Day 1, my skin has been loving it so much. After each wash, you can immediately see your face looking squeaky clean and bright, but not dry. After 1 week of use, my bare face feels and looks moisturized, even with no product on." – Juliandeabs

La Roche Posay Effaclar Micro-Peeling Purifying Gel Wash
Convenient and lathers like a dream, this micro peeling and purifying gel wash will help to eliminate those dead skin cells and clear out clogged up pores without leaving your skin stripped or irritated. Instead, it leaves you feeling soft, clean and ultimately refreshed!
"This cleanser makes my skin so unbelievably soft. I love it so much. It really helps with my acne, it doesn't have a strong smell. It lasts for a long time. The consistency is gel like. It has BHA and AHA and LHA acids. My skin really love it. It's not pricey at all. –Skincrow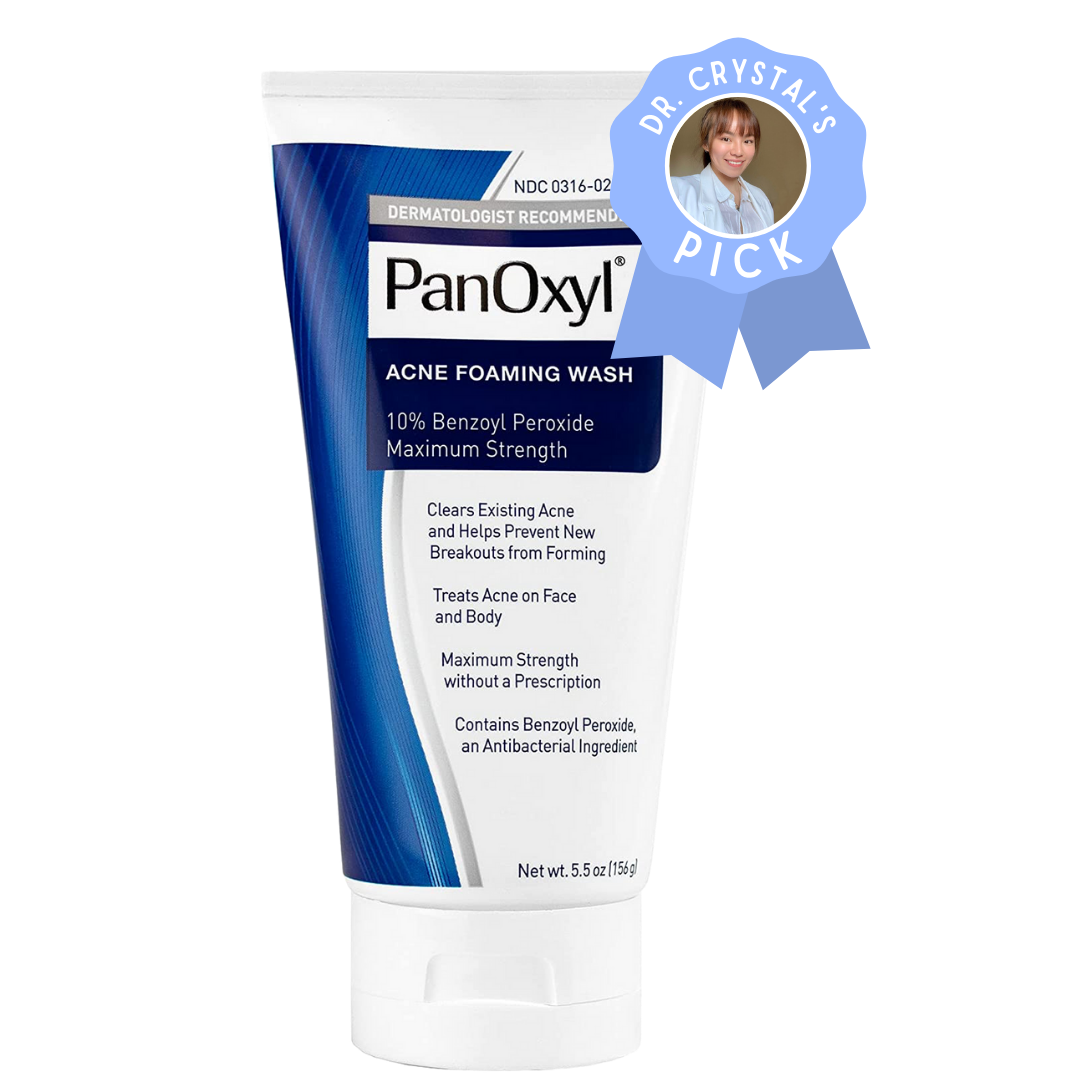 Panoxyl Benzoyl Peroxide 10% Acne Foaming Wash
Benzoyl peroxide is the tried and true opponent of breakouts! That's why this is Dr. Crystal's acne wash pick. Formulated with 10% of BPO, this wash will fight and keep acne at bay. And it definitely does the job right! Effective in clearing out existing acne and preventing new blemishes from springing up!
"This product is so good…the active chemicals make acne or incoming pimples go away. It does make your skin dry so make sure you have a good moisturizer. Also make sure you put on sunscreen because it makes your skin sensitive to the sun. One of my favorite products." – Lesenya

Hard working, but gentle, the Renewing SA Cleanser is a fan favorite among skincare lovers, including our Picky Expert Dr. Meg. With restoring ingredients like ceramide, this cleanser works to soften rough skin and brush off dead skin cells, all without driving your skin into a dry and tight madness!
"Ughh love this. First of all, CeraVe is a babe. It is fragrance free, gentle gel cleanser that does no leave the skin feeling tight after rinsing off and exfoliates to help remove dead skin. Suitable for dry, red, rough and bumpy skin." –Shedoesskin (Picky Expert)
Get Picky
Need a little more? Well the Picky app has TONS of acne focused products, from cleansers to beyond! So make sure to open up that Picky app and scroll through all those amazing options. Filter by concern or explore the Discuss page to see what fellow Picky friends suggest. Don't forget to follow us on Instagram and check out our YouTube!