In the beauty department, new trends appear frequently (there was even a point where everyone was doing a 10-step skin care routine), but when it comes to hair care, we've stuck with the same old routine–shampoo, conditioner, and occasional hair mask. As a result, sometimes people forget to give their hair, and more importantly their scalp, the proper TLC it needs. So, with the idea of taking the same mindset and approach we have about skincare and applying it to our scalp and hair, the trend 'skinification' was born. Want to know how the 'skinification' of hair care helps grow strong and healthy locks? Then keep on reading!
What is Skinification?
Healthy hair begins with a healthy scalp. Due to damage caused by pollution and excessive heat or styling, people have become more aware of the need to invest in products that promote good scalp health. Enter 'skinification', which is basically skincare for the scalp–using the same active ingredients found in skincare in our hair care products as well. Ingredients like hyaluronic acid, ceramides, AHAs, salicylic acid, vitamin C, peptides, caffeine, allantoin, niacinamide and many more are beneficial not only for the skin but also the hair and scalp.
Importance of Scalp and Hair Care
According to a study, scalp condition directly correlates to hair health and appearance. It is only logical since our hair grows from hair follicles that are located on the scalp. Thus, looking after our scalp is the key to growing thick, strong and shiny locks.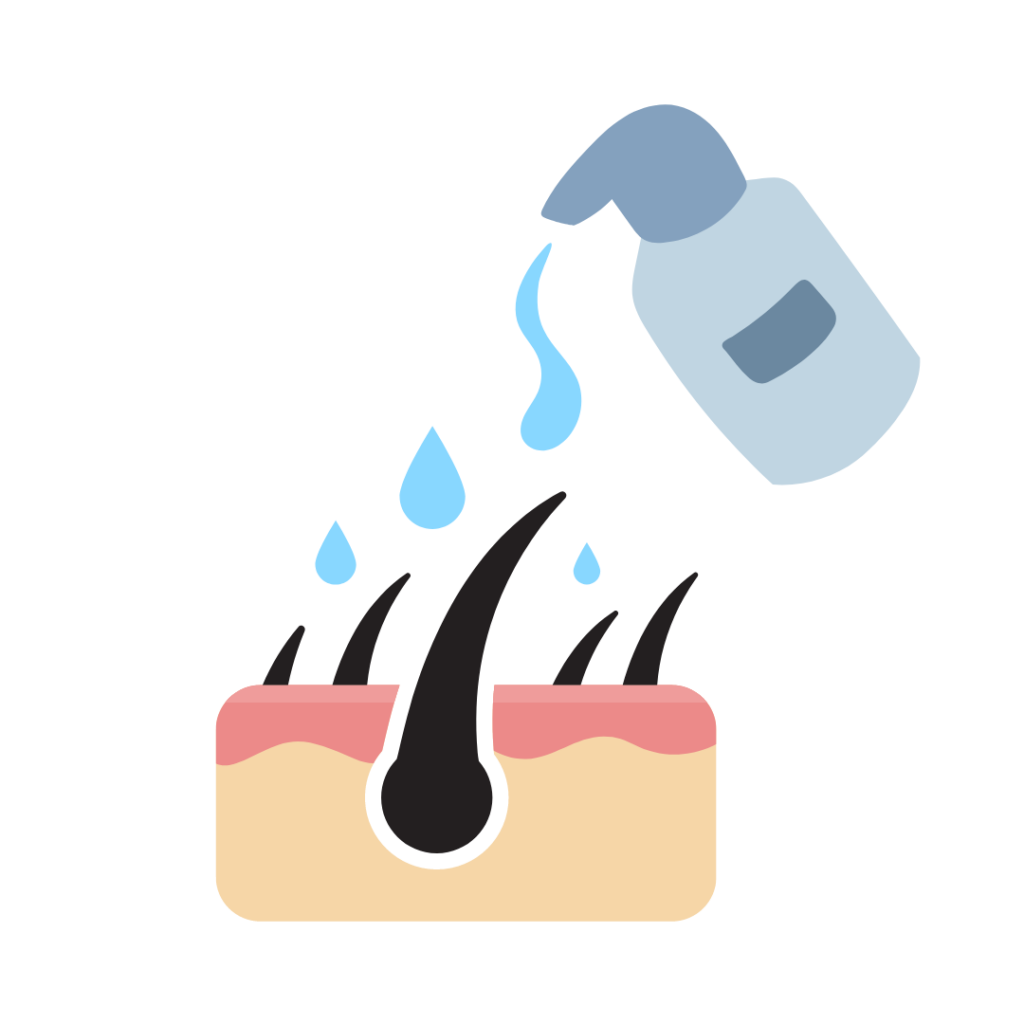 Sometimes we tend to forget the scalp is actually a part of the skin too, only having a few differences in characteristics from facial skin. For instance, it has an abundance of hair follicles, carries a lot more sebaceous glands, and has a weaker barrier function. And just like our skin, types and conditions of scalp differ from one person to another. That's why picking products with ingredients that are suitable for your scalp type and condition is essential for it to function better.
Opinion on Skinification as a Trend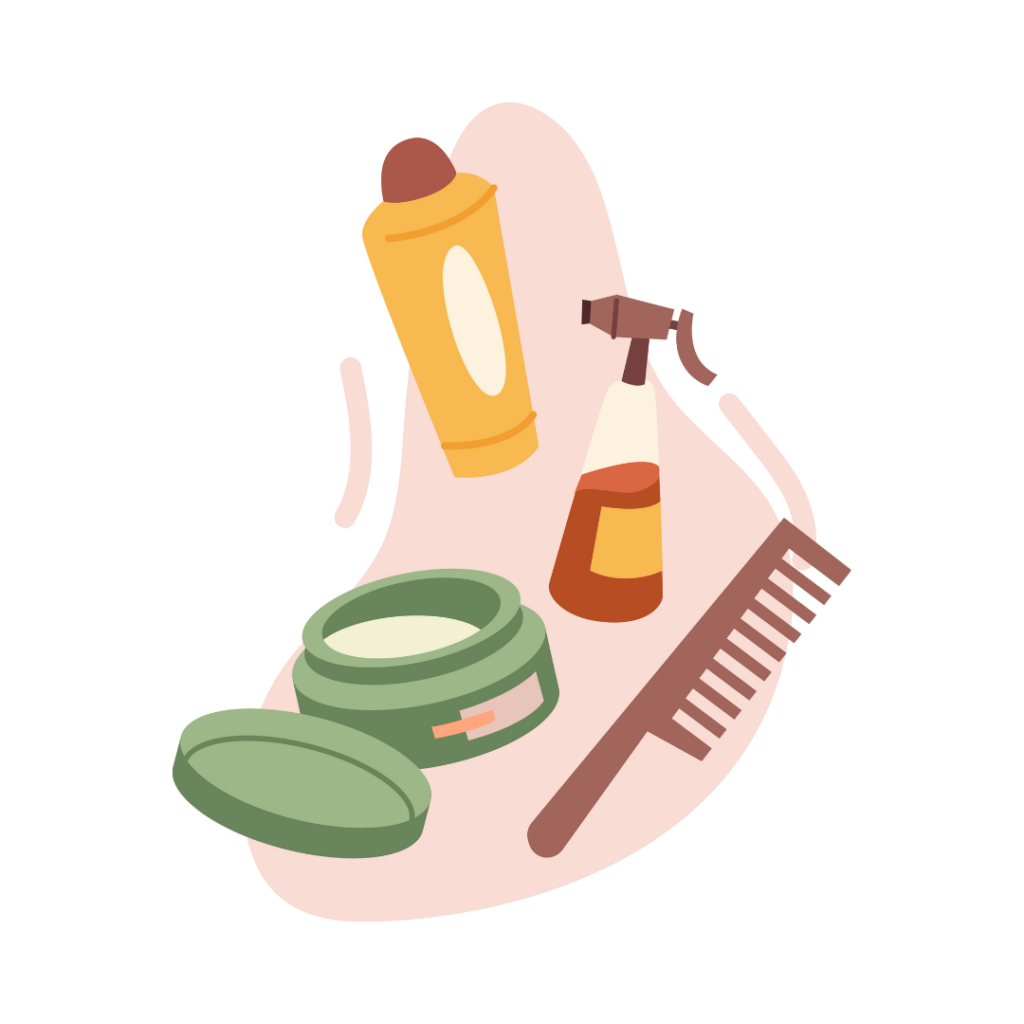 Skinification may just sound like a marketing buzzword, but in reality it is about growing strong and healthy hair from within by selecting the right active ingredients tailored to your scalp and hair needs. Skinification as a trend helps raise awareness about the importance of scalp care in order to keep our hair healthy from root to tip. Other than cleansing, our scalp needs to be hydrated, exfoliated from time to time, and protected from UV exposure as well.
Tips
Contrary to popular belief, there's no strict rules on how frequently we need to wash our hair. It all depends on our scalp needs. Find a balance between keeping it clean without stripping its natural oils.
Concentrate shampoo use on the scalp only.
Make conditioner your best friend. Avoid applying conditioner on the scalp, only use it on the length of the hair.
Don't rub your hair too vigorously with a towel.
Start detangling your hair from the ends, and working upwards toward the scalp.
Keep heat-styling to a minimum.
Clean your hairbrush regularly.
Protect your scalp from UV rays by wearing a hat, using an umbrella or applying an SPF.
Product Recommendations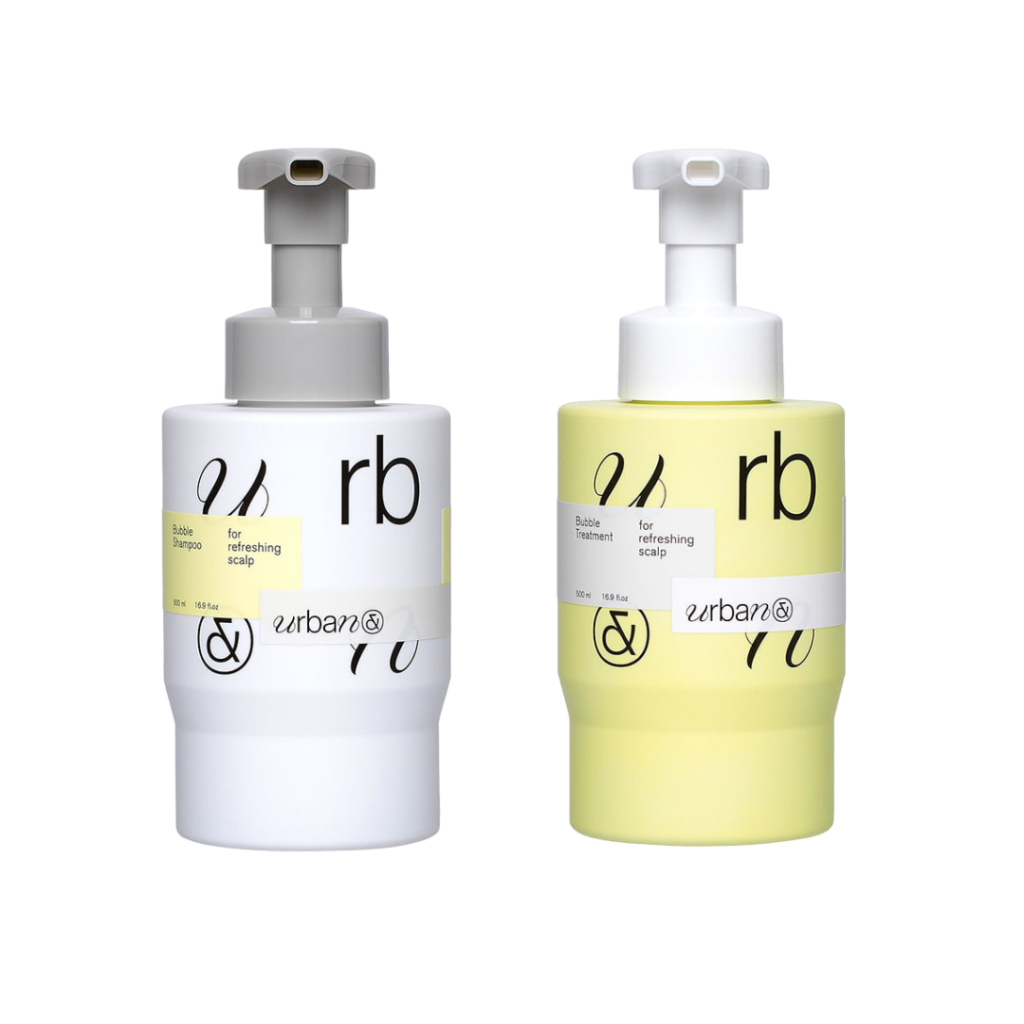 Meet this first-of-its-kind micro-bubble shampoo and treatment set! For the Bubble Shampoo, no lathering is required as a tight foam can be pumped straight from the bottle. This clears away dirt and oil gently and without heavy scrubbing, which can be irritating for sensitive scalps. Ingredients like Centella asiatica, green propolis, AHA and amino acids ensure your scalp gets the soothing, healing and gently exfoliating care that it needs.
The Bubble Treatment also comes in a tight foam texture! Not only is it fun to use, but this also means that unlike conditioners, it can penetrate deeply into your hair strands to thoroughly provide nutrients and moisture. Plus, the lightweight nature of this treatment makes it less likely to block pores. It features similar ingredients to the shampoo, and both products are silicone, sulfate, paraben and oil free. Plus, Urbanand's signature PetrichorTM–a pleasant fragrance like the fresh earth after rain–makes shower time all the more relaxing.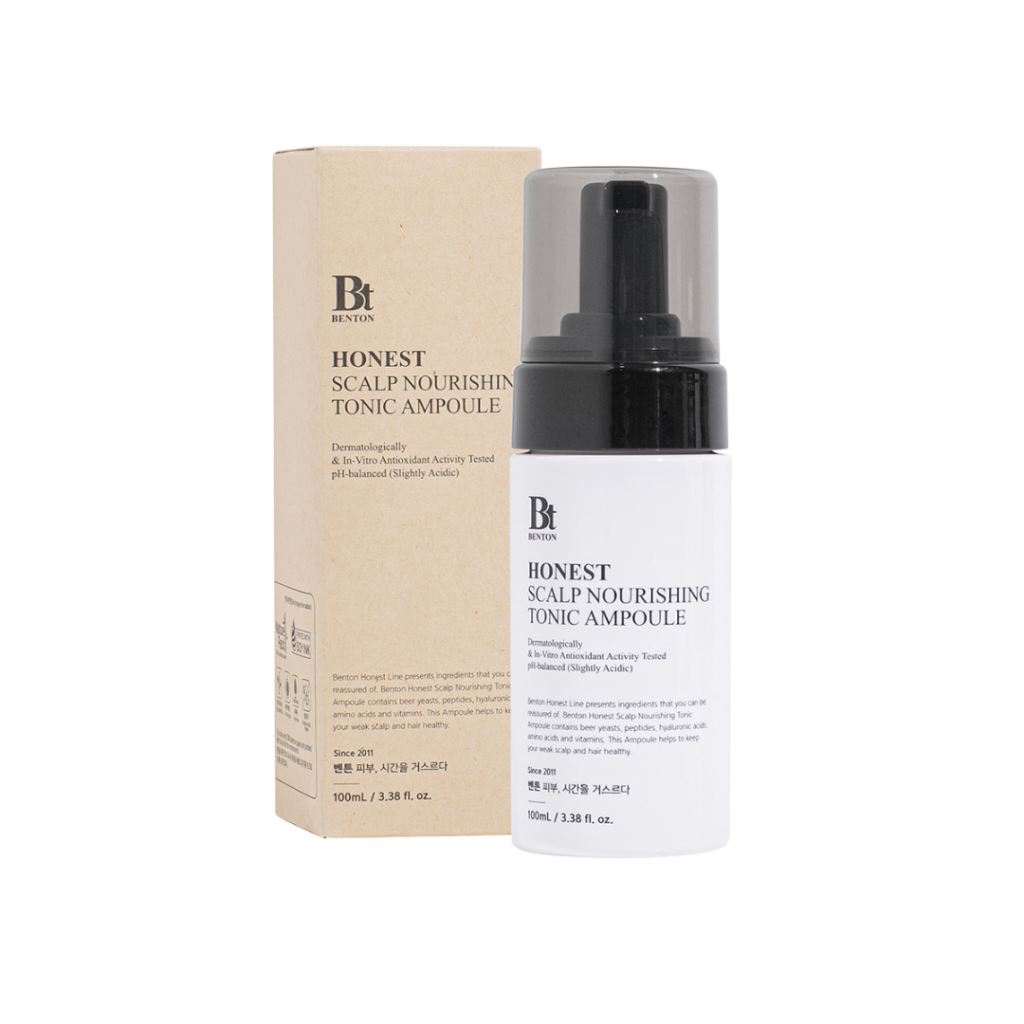 For those looking for additional scalp care between washes, this is a must have! Just like Urbanand's shampoo and treatment, Benton's ampoule has a light foamy texture, making it gentle, easy to apply without drippage or adding oiliness to the hair. It's also packed with nourishing ingredients like panthenol, niacinamide, vitamin complex, caffeine, black beans, tea tree and peppermint extract, and even BHA for exfoliation. Apply it right after washing while the hair is still damp or as needed on dry hair.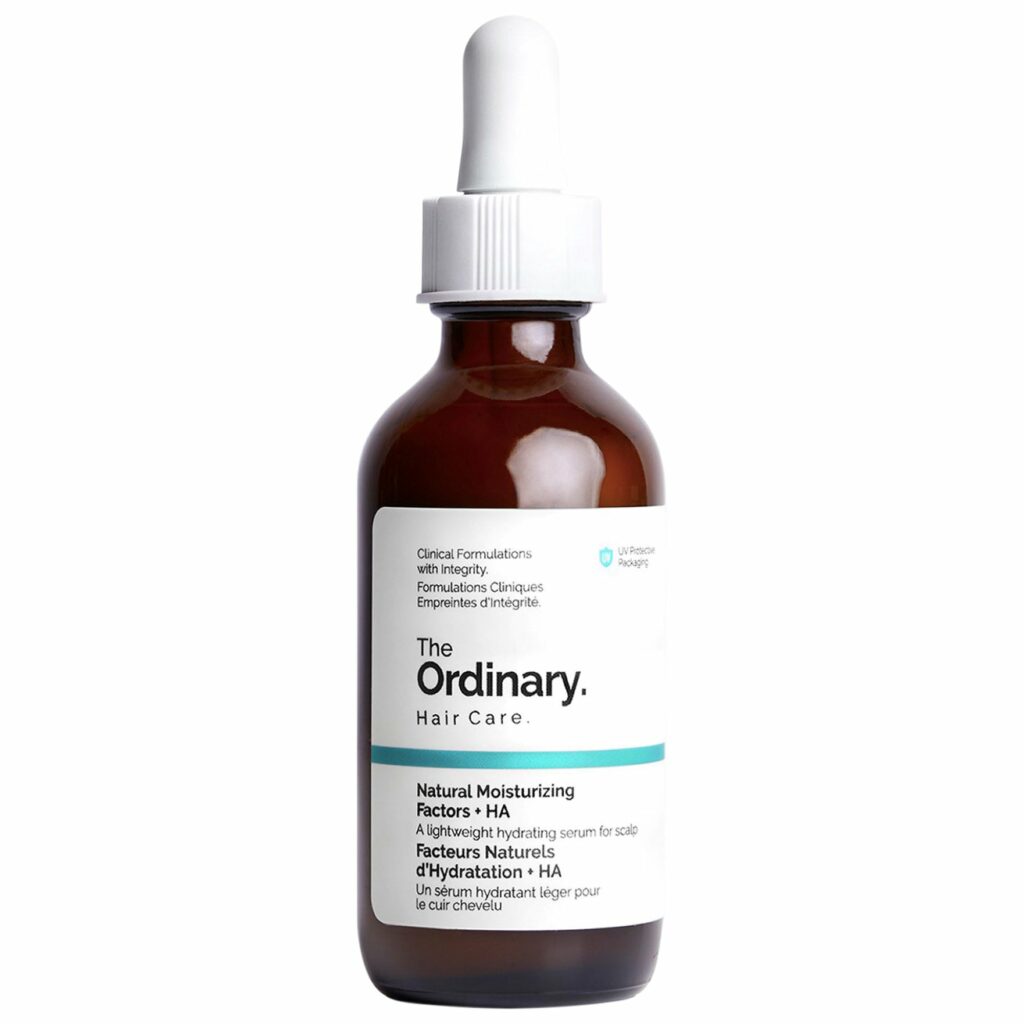 Containing hyaluronic and squalene, this serum mimics the moisturizing factors already found naturally in your scalp while supporting it's barrier! This milky, lightweight serum increases scalp hydration while relieving itchiness caused by dry scalp. Also, the lightness of this serum means no sticking to or weighing down your hair so it can be used daily on clean, dry hair!
Bonus tip: All of these products are said to help with concerns like scalp hydration, itchiness, elasticity and hair loss!
Created With


Dr. Stella
Doctor
@stellamarselie
Want to Learn More?
Join the Picky app to read discussion boards from our community, read reviews and even get the chance to participate in giveaways to try new skincare products! Also, follow us on TikTok, Instagram and Youtube for fun and educational skincare content!