How do Koreans have such good hair? Is it possible for you to get shiny and smooth hair by adopting a Korean hair care routine? What K-beauty hair care products and brands are worth a try?
Hey, Pickies! If you're on the Picky app, you may have noticed that we have a new tab on our discussion board. Can you take a guess? It's Hair and Body Care Help! Make sure you stay updated on all the latest discussions so that your hair shines and all of your skin glows.
To help jumpstart your Korean hair care and Korean skincare journey, we invited Picky Expert Mina, a licensed cosmetologist from Poland. She'll share some Korean hair care tips and some of the top Korean hair care brands and products you can look into.
Is there a K-beauty routine for hair care?
Yes and no! There are many articles speaking highly about 10-step hair care K-beauty routines on Western websites. However, although the Korean beauty industry has many great and innovative solutions to treat your hair, you would be surprised to find that, unlike skincare, there is no 10-step hair ritual. So what are the most interesting K-beauty hair products that you can add to your routine for a healthier scalp and glossier, stronger hair?
Scalp Scalers
If you deal with an oily scalp or hair loss, scalp scrubs or scalp peelings may be for you! This is because they remove dead skin cells, boost blood circulation, and reduce sebum production. Depending on your needs, using scalp scalers once a week or once a month can improve your hair and scalp health. Some Korean scalp products you should look into are the Dr.FORHAIR Folligen Sea Salt Scaler and the CP-1 Head Spa Scalp Scaler. You should consider using Korean scalp scaler products if your primary hair concerns include dandruff, itchiness, or greasiness for almost instant relief!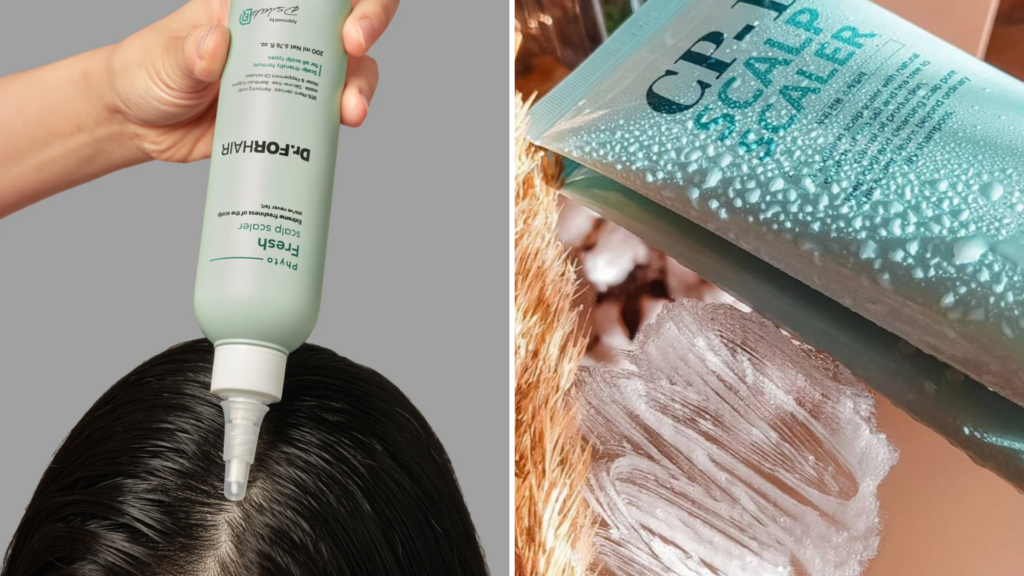 Hair and Scalp Ampoules
Korean hair or scalp ampoules are an excellent choice for those with hair loss or an oily scalp. These products are well-concentrated and full of nourishing ingredients. Mina recommends the Nineless Breworks Hair Growth Ampoule.
No-wash Treatments and Hair Serums
No wash treatments and serums shouldn't be too heavy for your hair. Many Korean after-wash hair products are usually mist-like, delicate, and less oily than Western hair oils. Products like the Growus Leave-in Treatment or the mise en scene hair serum, not only make your hair look and feel silky-smooth but also works as a hair fragrance.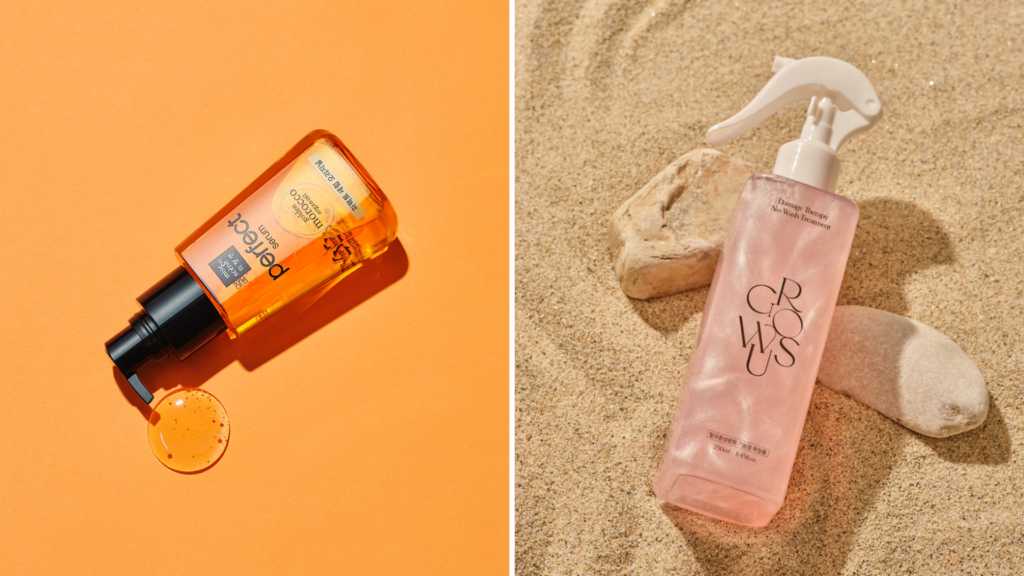 Hair Cushions, Mascaras, and Shadows
There are many Korean hair products made to help reduce the visibility of hair lines, and undyed roots or enhance your hair color. Korean brands such as mise en scene, Etude, or The Face Shop have great products that can be revolutionary for your hair care routine for emergencies or before important events. Here's the proof, with a before and after photo example from Aritaum.
Do you want to try Korean hair products for FREE?
Join Picky Creators, where you can try the trendiest new Korean skincare, makeup, and more – in exchange for creative review content made by YOU!
Want more on Korean skincare, hair care, and more? Make sure to stay updated with us on our socials!
Follow us on Instagram, TikTok, and Pinterest.
Created with