Believe it or not, pore strips might be the very first facial skin care products everyone has tried in their life. In fact, they have been a staple in our beauty cabinets for years. But do pore strips really work? Let's dive into it and see what our Picky Expert Dr. Stella has to say!
Why use pore strips?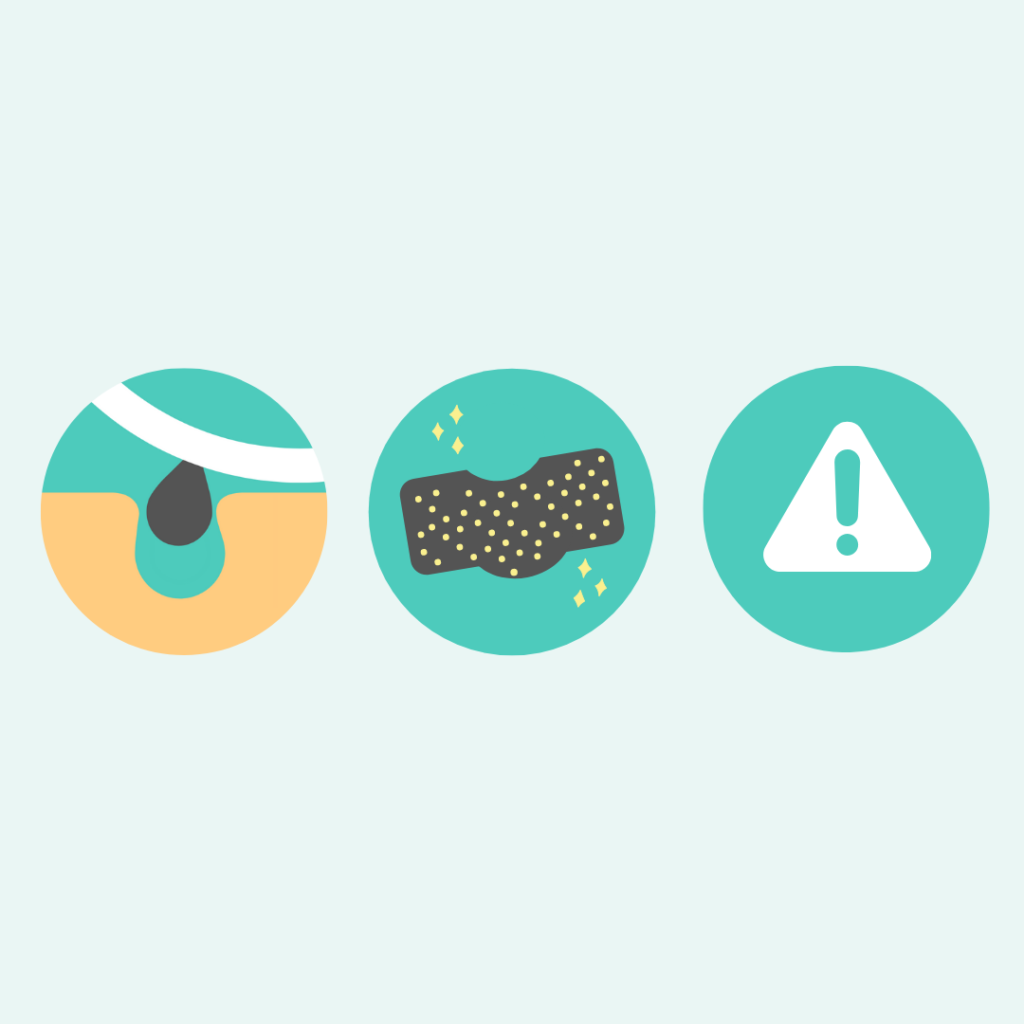 If you are looking for a quick-and-easy way to remove blackheads from your skin, pore strips are all you need. Although they are not an end-all solution to keep your blackheads at bay, they are quite efficient in extracting unwanted buildups that accumulate within pores. And as a bonus, you get this oddly satisfying feeling from looking at all the gross, prickly gunk that you have been trying to get rid of finally being pulled out.
However, while pore strips serve as an excellent quick temporary fix to your blackhead issue, there have been concerns among skin care enthusiasts about them potentially causing long-term damage to our skin. Is it true? Do they cause more harm than good?
How do pore strips work?
Pore strips contain ingredients that, when mixed with water, create a glue-like adhesive. As the pore strip hardens on your skin, it adheres to the outermost layer of the skin. The adhesive binds to the sebum on your skin and, voilá—just like that, the blackheads are taken out.
Can pore strips fix blackhead problems?
Pore strips aim to pull off anything on the surface of your skin, which includes oil, dirt, as well as dead skin cells, but only at a superficial level. They can't reach all the debris and excess sebum deeply embedded inside your pores which can lead to the recurrence of future blackheads. That's why pore strips will not provide permanent improvement to your problem, they can only help give your skin a temporary smoother appearance.
More harm than good?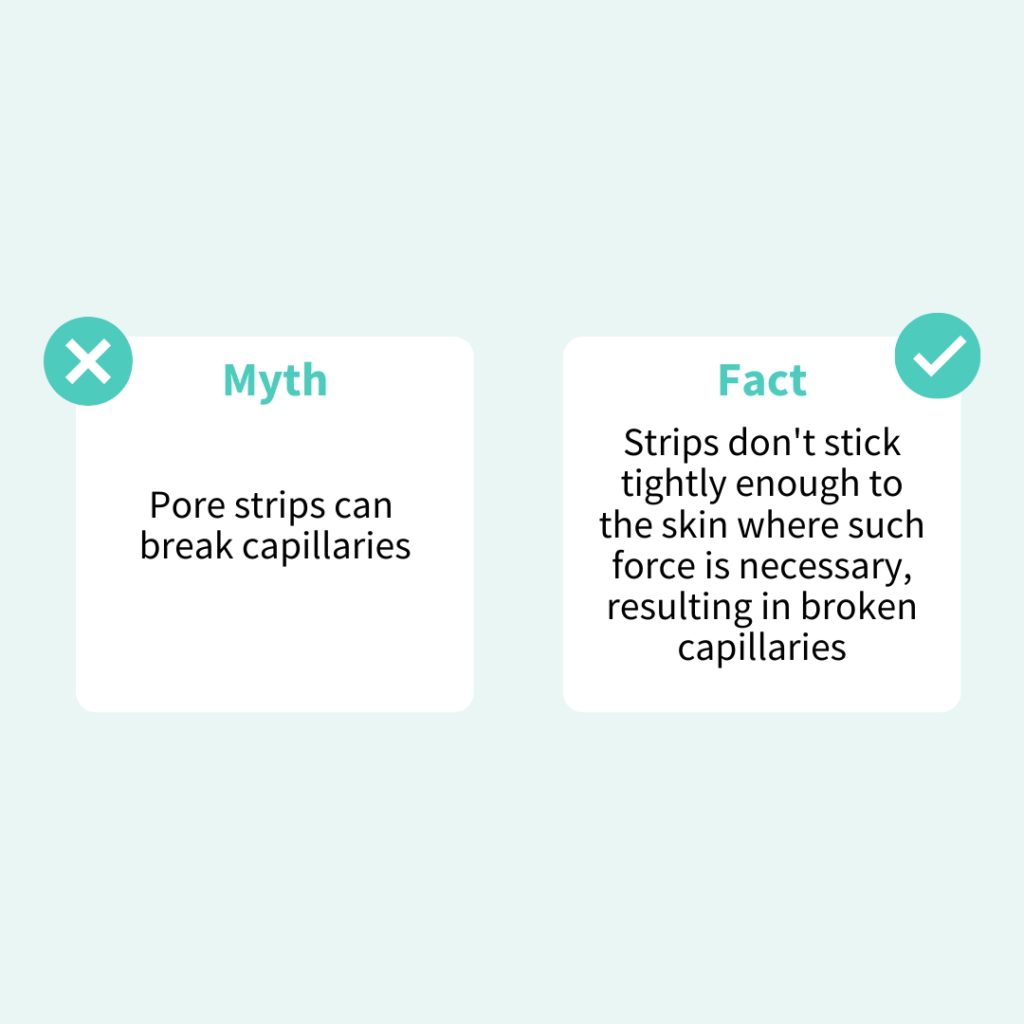 They are unlikely to cause any real damage. One of the most alarming claims against pore strips is that they can break capillaries. That being said, it is impossible for pore strips to break capillaries as they do not adhere tightly enough to the skin where such force is necessary to pull them off.
However, individuals with naturally thin skin or skin disorders such as rosacea, eczema, psoriasis, or seborrhea should be extra careful as the adhesive on the strips, as well as the friction entailed in using them, have the potential to cause redness and skin irritation. Consult with your dermatologist to get their expert opinion.
How to use pore strips?
They are commonly recommended for individuals with non-sensitive oily skin that are prone to blackheads. It is advised to avoid using pore strips too frequently, once or twice a week is the ideal number. Follow the directions at the packaging before using the products.
Here are a few tips to help you get maximum results:
Wet your nose with a generous amount of water so that the strip sticks properly to the skin
Make sure to stick the strip to all the creases of the nose, starting from the bridge and working your way out
Pull off the strip gently—peel slowly from the outer edges of the strip and move toward the center
Rinse your face thoroughly afterwards to make sure you wash off the remaining adhesive still stuck to your skin
Read through the ingredients on the box carefully before trying the product as some pore strips have additional ingredients like fragrances or colorants that you may be allergic to
Only use on the recommended area of your face according to the instructions since most of them are made to fit the contour of a target area
Apply at night to allow your skin to recover and restore its natural oils
Picky and Pores
If pore control is what you seek, then Picky has what you need! Head to the Picky app and click "Pore Care" concern to filter products fit for your needs. Brush up on some pore-loving ingredient knowledge here, or jump into which product Picky recommends for pore control. Follow us on Instagram for more skincare science fun and click here to head back to the Picky blog!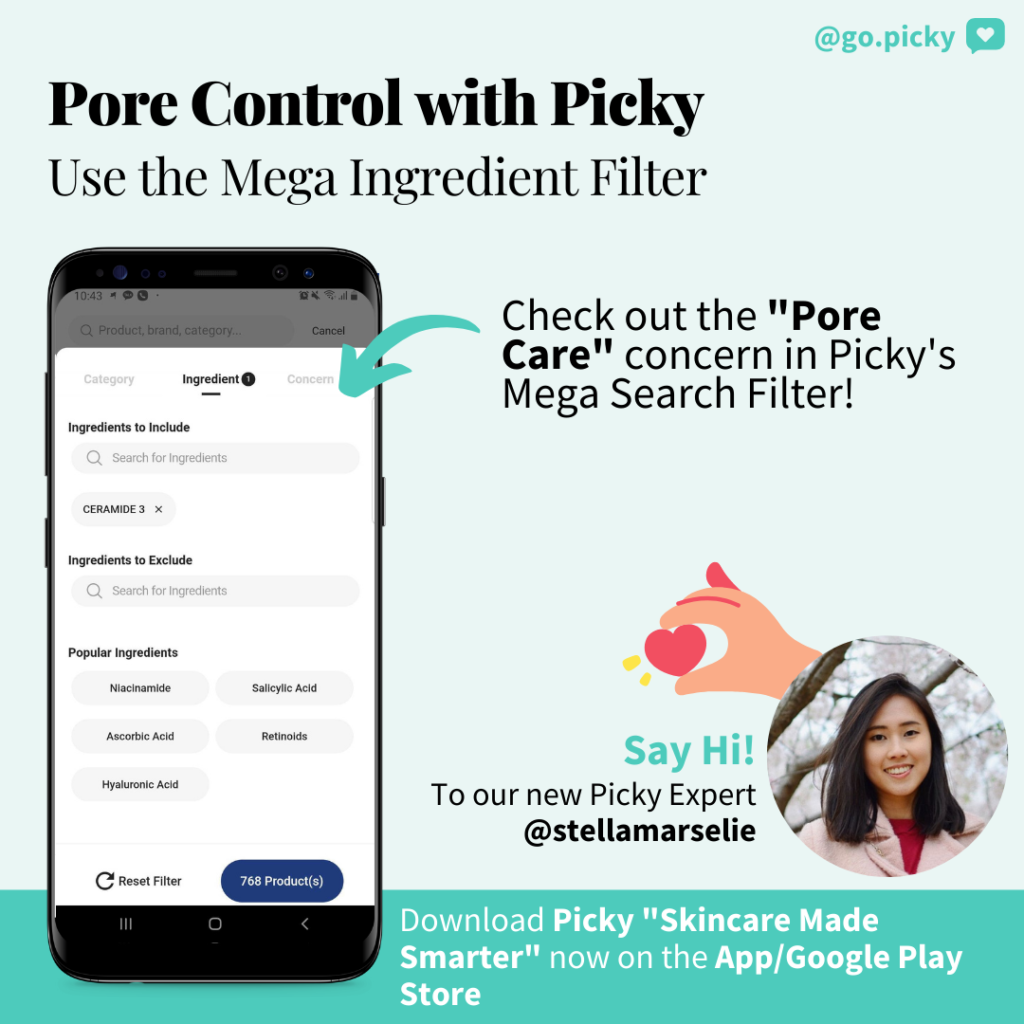 Created with Picky Expert Dr. Stella, @stellamarselie, a dermatologist from Indonesia!