Unleash your inner artist as we unveil the ultimate game-changer in lip color: the Nu Black Glaze Lip Changer by Twoslashfour! Say goodbye to mundane monochrome and hello to a world of endless possibilities. This revolutionary black lip layer is here to ignite your creativity and take your style to exhilarating new heights. So dive into a realm where your pout becomes a vibrant playground, where layers of intense, rich hues combine to create captivating looks. The spotlight awaits!
Introducing the Nu Black Glaze Lip Changer, a new and alluring product that embodies mood-setting magic! Twoslashfour, a co-creative brand by the fabulous beauty influencer, Risabae, recently launched a vegan lip color layer line that leaves K-beauty enthusiasts with plump, luscious lips.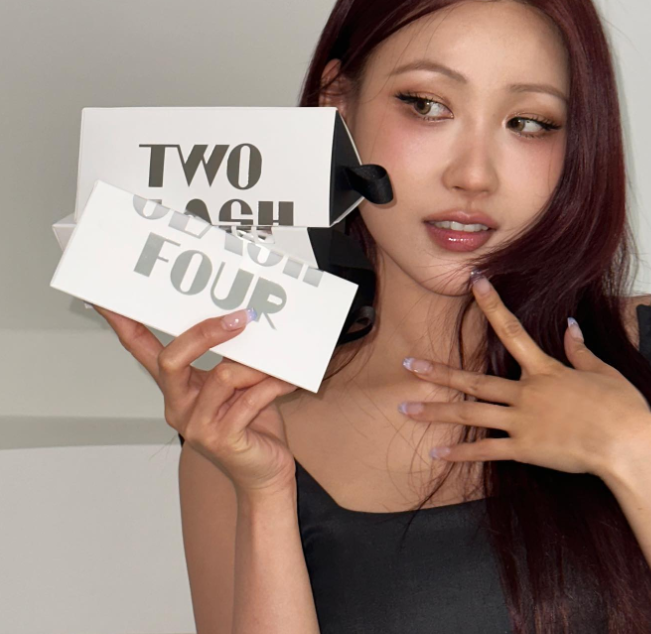 Users can combine the Nu Black lip glazer with any lipstick or lip tint to achieve a dark undertone. As a result, this black lip layer creates a more intense and brooding look that exudes confidence and power. The Glaze Lip Changer comes in a variety of color layers, including Nu Coco, Nu Red, and Nu Lavender. However, the Nu Black layer, in particular, allows an effortless transition between bold and subtle looks, inspiring beauty innovation beyond traditional lip colors. Whether you desire a mysterious gradient or a daring ombré, the Nu Black Glaze Lip Changer empowers you to master your own lip artistry!
Consequently, the Nu Black Glaze Changer has proved to be a pleasant addition to any makeup collection. With its rich and intense black color, it effortlessly enhances and defines the lips, leaving a stunning, glossy finish. So break boundaries, make a statement, and let your lips become the epitome of bold, unapologetic beauty!
If you are interested in learning more about the latest Korean beauty trends and product information, Click Here.