Korean beauty trends are taking the world by storm thanks to the beautiful execution by your favorite K-pop stars. Korean makeup products help, but the technique is key! Today we'll teach you how to achieve the most popular Korean makeup techniques used by locals and idols alike. We'll also include the products most used by young Koreans for each trend.
K-pop Idol Eyelashes aka the "Wet Eyelashes look"
Apply the mascara neatly and then move on to carefully pinching the roots of your eyelashes in together with the tweezers. Finally, finish the look by topping it with the mascara on the tips. This is better explained in our blog post: 3 Step K-pop Idol Eyelash Tutorial.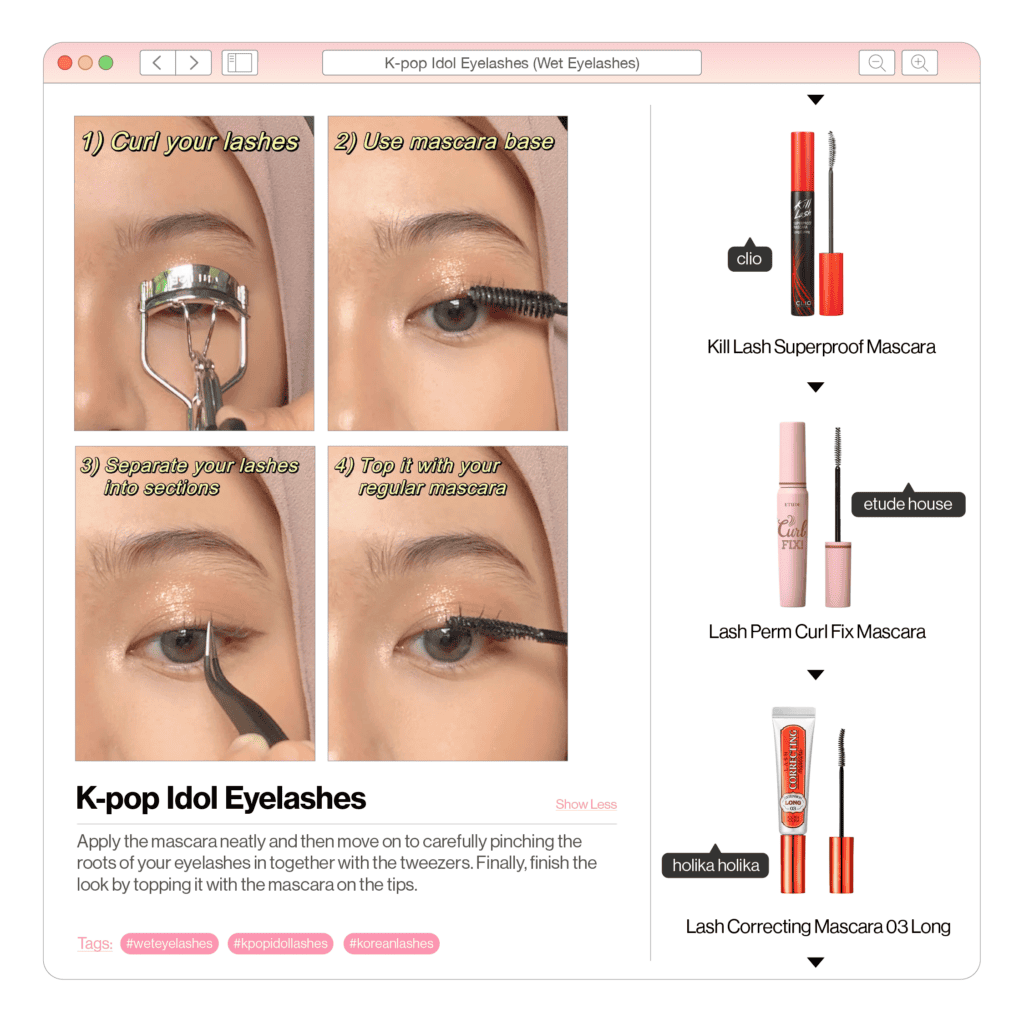 Gradient Lips
Gradient lips are a subtle way to give you more fuller and juicier lips, naturally. Firstly put foundation over your lips and then apply a light pink colour as a base. Next, add a red or stronger pink tint on the inner lips and blend it with a brush or your fingers. If needed you can apply more of the base colour to blend it in better and a gloss for a more glowy look.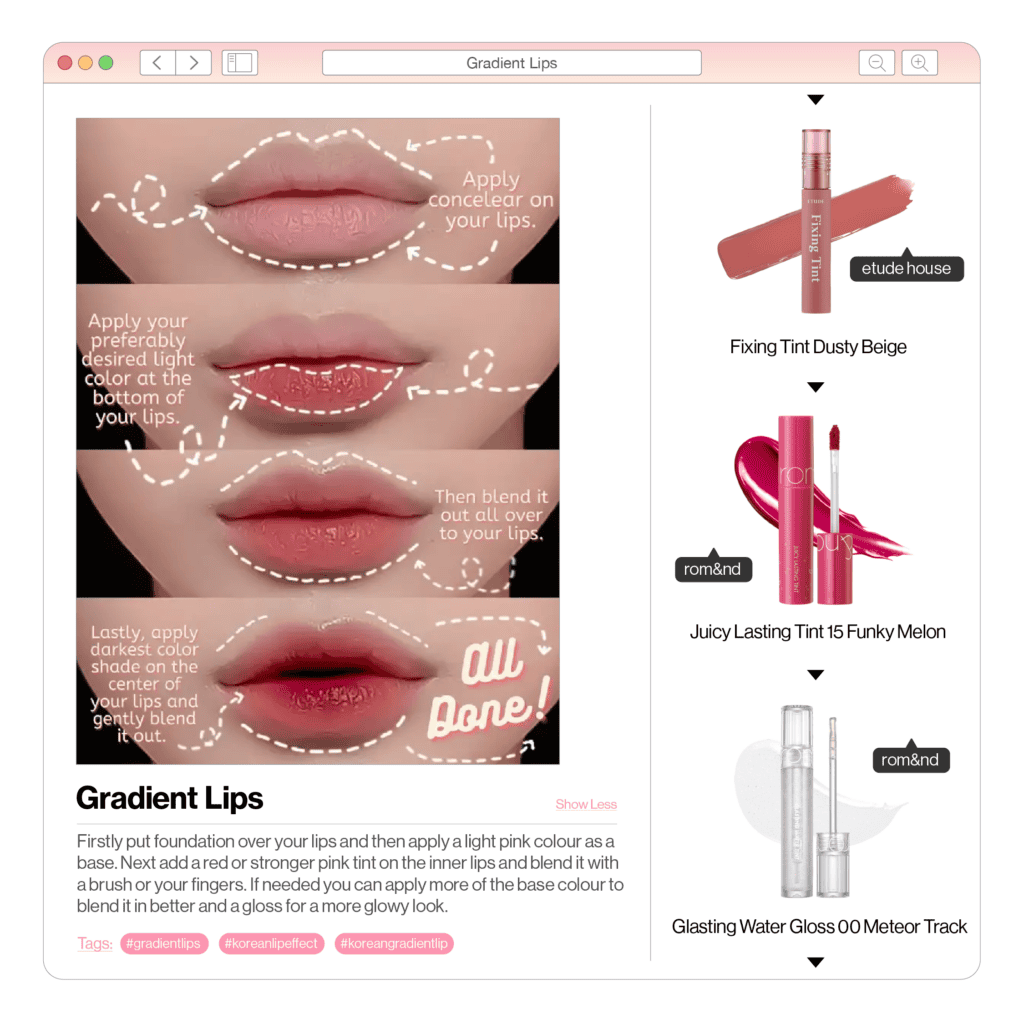 Aegyosal
The aegyosal refers to the under-eye fat. It's often highlighted in Korea to brighten your face as it seemingly erases your dark circles, and gives you an appearance that looks like you're smiling. Lightly draw a line 3-5 mm under your eye or where your natural aegyo-sal is located with the brow pencil. Fill in the area between the line and the water line with glitter. For a more defined look you can also use a light eyeshadow under the glitter.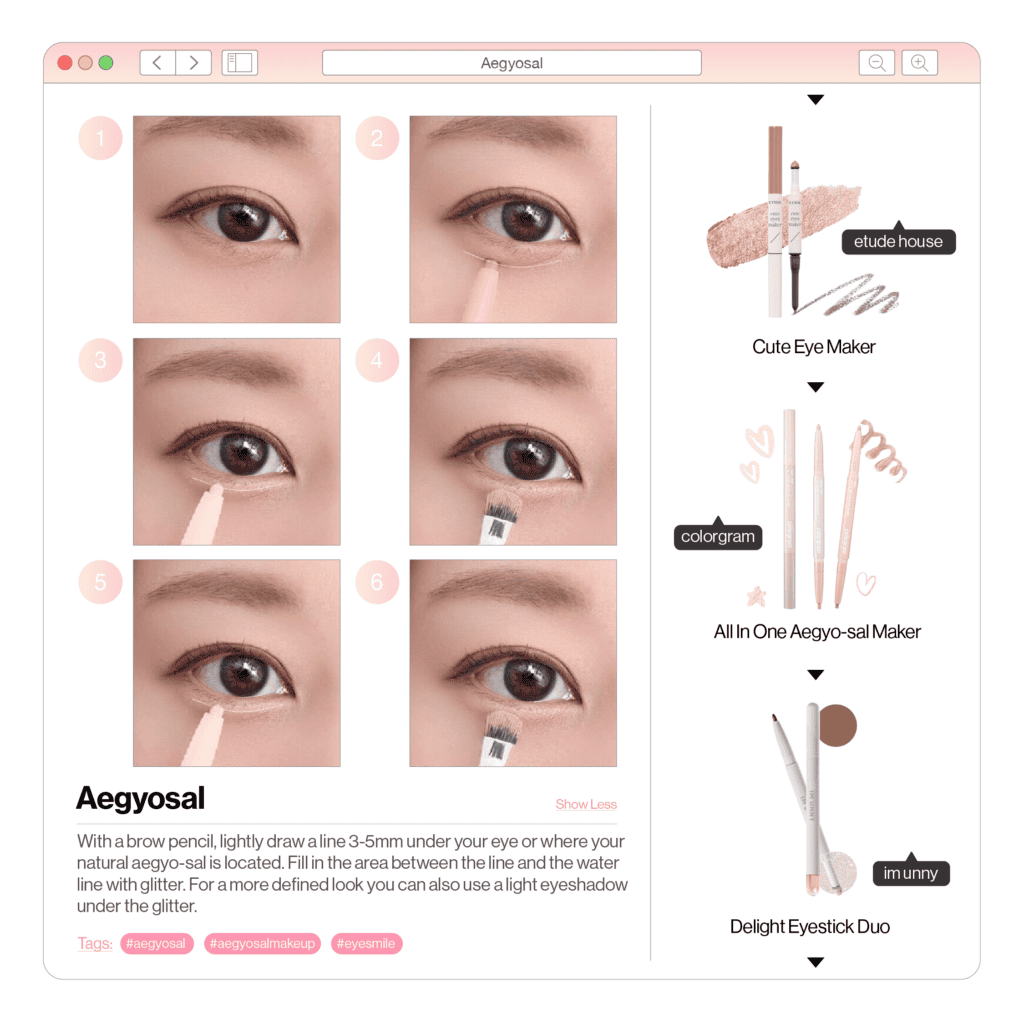 Under-eye Blush
Using blush under the eyes allows you to look more youthful, by adding color over areas that typically absorb more shadows. Make a round brush and gently apply the blush in circular motions under the eye while avoiding the area close to your nose, directing it more towards the hairline. For a natural look, use a blush in a similar color to your eyeshadow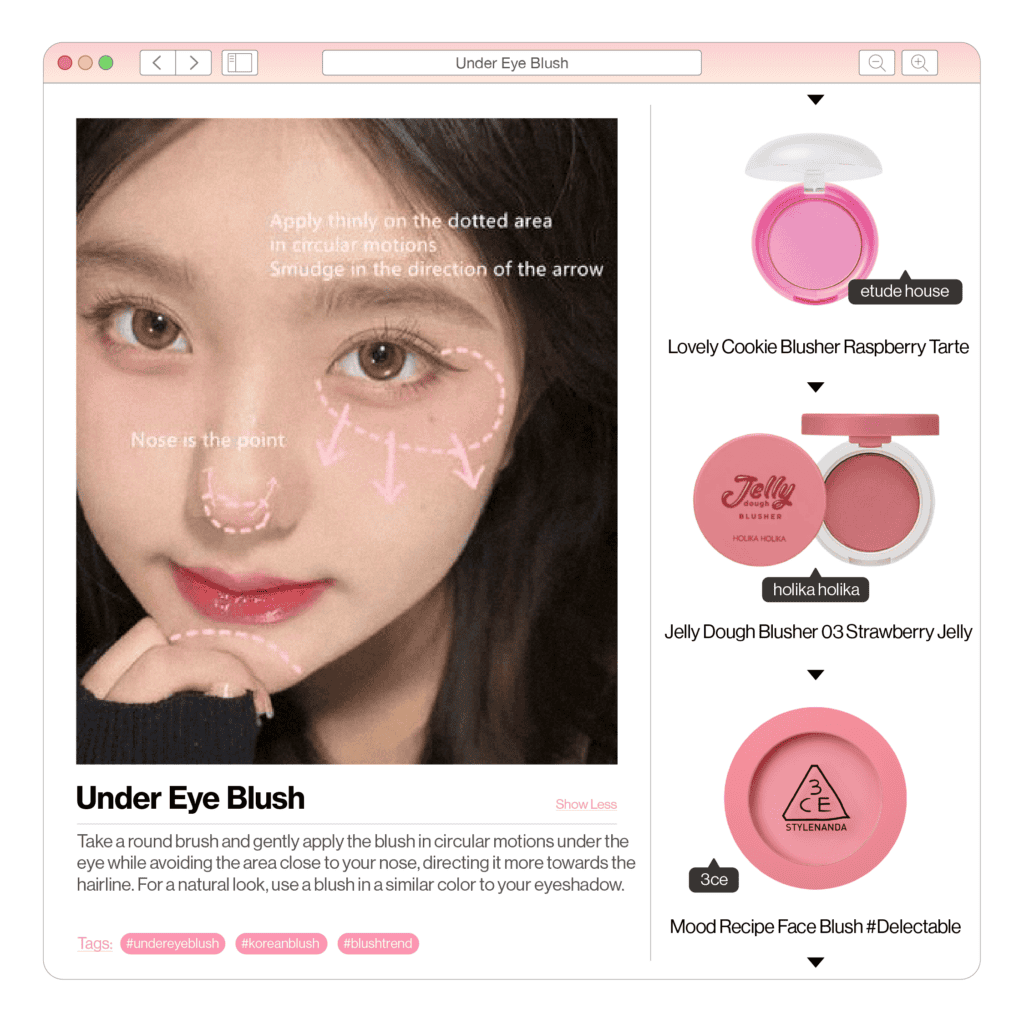 We hope this post helped allow you to try out these Korean trends with ease. Want more inside scoop on Korean makeup, skincare, and style insight? Make sure to stay updated with us!
Download the Picky app, and follow us on Instagram and TikTok.