This Korean make-up brand is far from ordinary. They bring the drama like no other! Introducing the crown of any boss b*ches makeup bag – Muzigae Mansion and their Fitting Blush! More than just blush, it's a chic and sophisticated accessory that will elevate any look.
Muzigae Mansion & the Korean Objet Trend
Muzigae Mansion is fresh arrival on the K-beauty scene. However, fans have already become infatuated with the brand. Last year, their sensational lip colors, affectionately dubbed 'Objet Liquid,' swept through the internet with an irresistible allure. The packaging itself is a work of art, with a glass exterior that mimics the pleats and curves of a squeeze bottle, all the while concealing an application wand inside.
The inspiration for such a marvel of design, as the name suggests, was none other than the objet trend, which has enchanted the imagination of Korea's chic Zillenials.
Korean Objet Trend
The Korean Objet Trend has been running strong since 2020. It sprung up while we were all in and out of lockdown and could use a little something to spice up our drab apartments, without breaking the bank.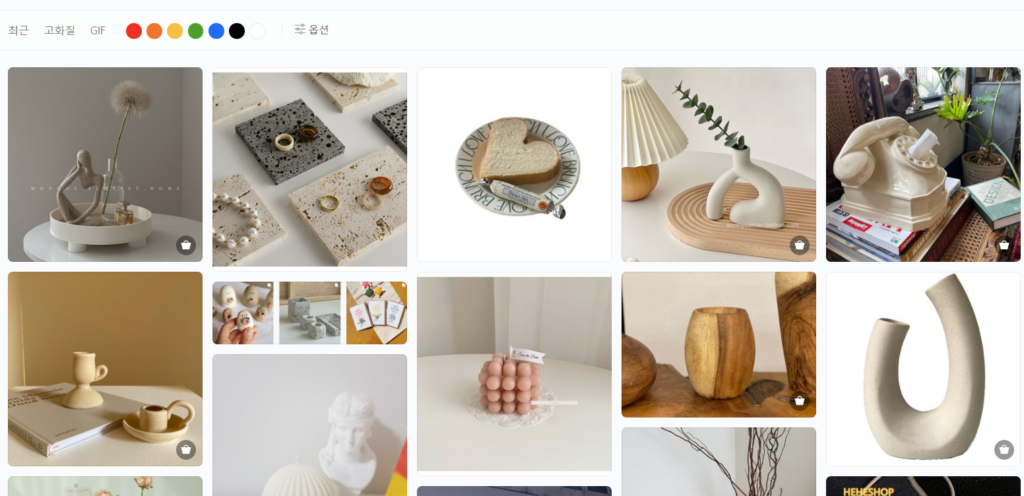 But what, pray tell, are objets? Inspired by the French word for 'object', they are unique and captivating creations that capture attention at first glance. Often petite and unassuming, these everyday items, such as a cup, incense burner, or paperweight, boast intricate designs, vivid hues, or sumptuous textures.
The Muzigae Mansion Fitting Blush is a prime example of an objet. This unassuming everyday article has been elevated to a statement piece. It undoubtedly enthralls and enchants.
Muzigae Masion Fitting Blush: Objet Design
The Muzigae Mansion Fitting Blush encapsulates the very essence of the objet trend. It's an everyday item with a simple twist to give it some edge.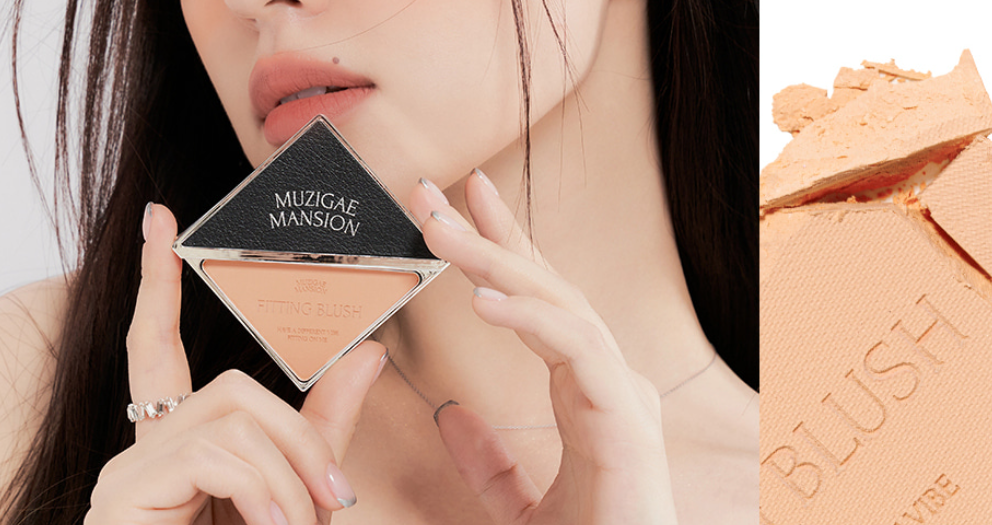 The square package, complete with a rotating triangular door that gracefully conceals the blush within. This clever and innovative design is as practical as it is elegant, enabling it to be attached to bags, necklaces, earrings, and any other conceivable location, limited only by the imagination.
A feast for the senses, its vegan leather accents and silver embellishments evoke a sense of luxury, while its versatile design ensures that it is a seamless match for any ensemble. Truly, a sublime accessory, designed to inspire and delight.
Muzigae Masion Fitting Blush: The Product
For all of our earth and animal lovers, I have some good news! This ethereal creation is a testament to the beauty of conscious consumption – crafted entirely from vegan materials, from the enchanting packaging to the radiant contents within.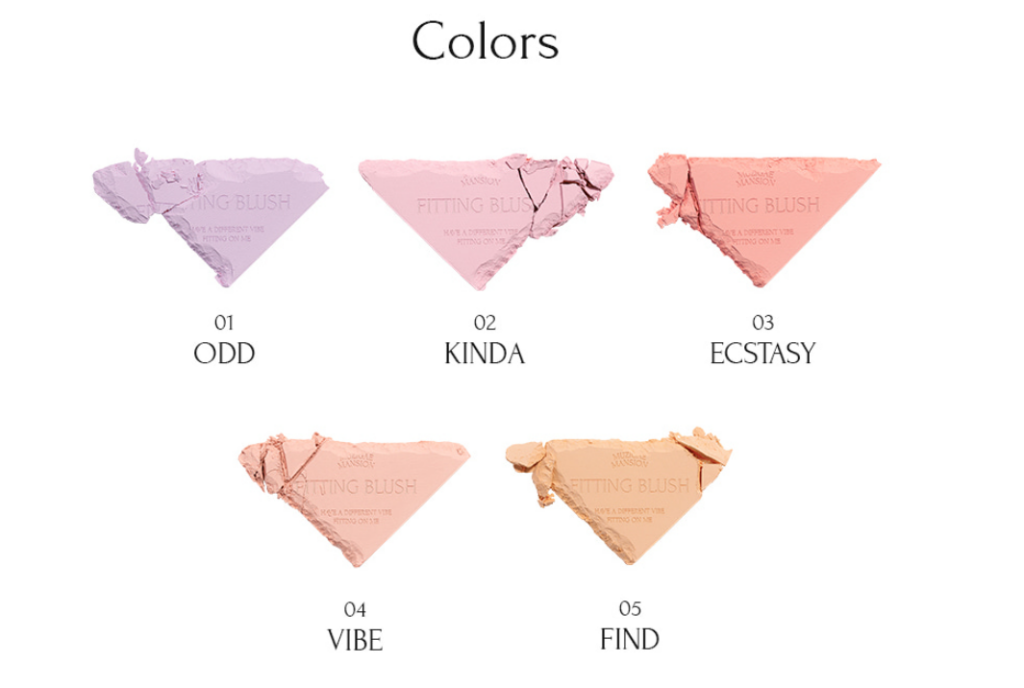 With a kaleidoscope of five fabulous shades, it's impossible not to be mesmerized. First, we have the enigmatic 'Odd,' a luscious purple that bewitches with its otherworldly charm. Then, two rosy shades, 'Kinda' and 'Ecstasy,' whisper their delicate hues with a bewitching subtlety. And for those who prefer a more neutral palette, we offer the mesmerizing duo of 'Vibe' and 'Find,' designed to elevate your look with effortless grace.
The buildable formula allows you to tailor your radiance to your heart's desire, whether you seek a subtle glow or a bold and daring statement. Or, for the adventurous soul, you may dare to experiment and combine colors to create a unique and unforgettable look.
The choice is all yours. So, if you choose to look a little bad a**, be sure to give the Muziga Mansion Fitting Blush a try!
Want to learn about more extraordinary K-beauty products? Click Here for more information on the purple foundation taking the industry by storm!