If you've watched some Korean makeup tutorials, chances are, you've seen this fruit before. Take a guess! If you said peach, you'd be totally correct. In Korea, being a peach-like beauty signifies that you've achieved a youthful, soft, and lovely look. It's simple, pure, and innocent, and its popularity has lasted for years.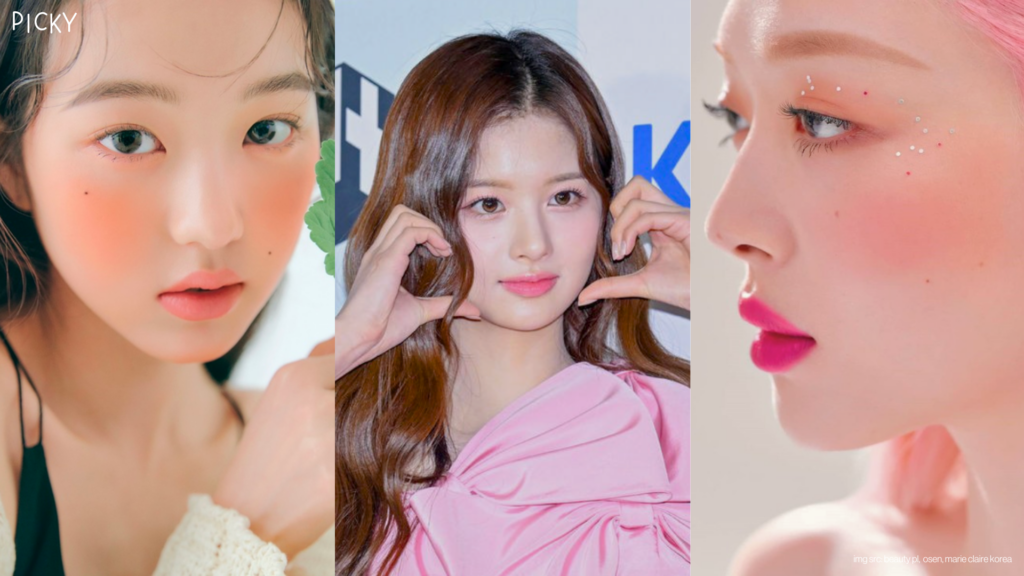 Some celebrities that fit this concept are called "peaches in human form" or 인간 복숭아 (In-gan Bok-soong-a). Examples include some K-pop idols like IVE's Jang Wonyoung, Sulyoon from NMIXX, and f(x)'s Sulli. 
The characteristic of becoming a peach is usually a mix of juicy-looking pink and coral eyes and lips, a soft finish, big doe-like eyes, and a generous amount of blush. Want this look?
Today we invite a Korean makeup artist who works at DAKYO Makeup Salon based in Gangnam, Seoul. Pickies, say hello to artist Minhye, also known as Zzadoo! Read below to see some of the products she uses for a perfectly, peachy-pink makeup face!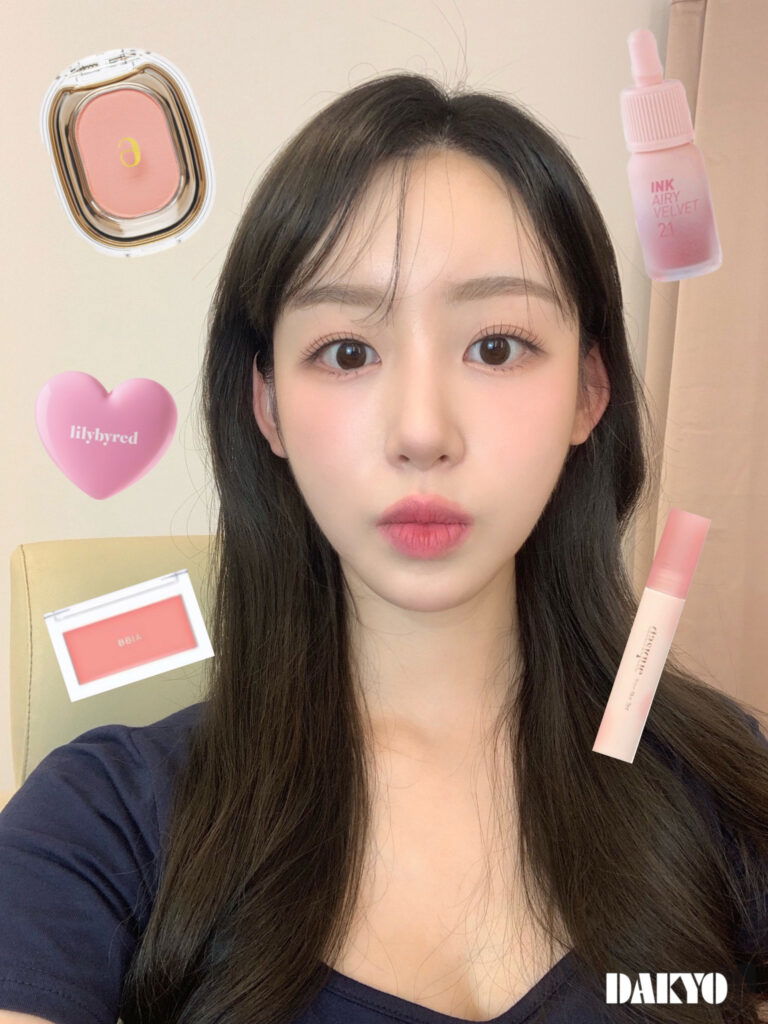 ZZADOO: I first use Ameli Ranunculus, a powdery flower-inspired pink shadow all over my eyelid as a base. This product feels like a sheer watercolor paint, and it works well when one wants a cute or innocent look.
ZZADOO: Dollish Rose is a very strawberry milk-like pink color and if you mix it with the Downy Peach, it creates the most flattering and subtle shade of pink. These products are both creamy types, and I would highly recommend them to those with dryer skin.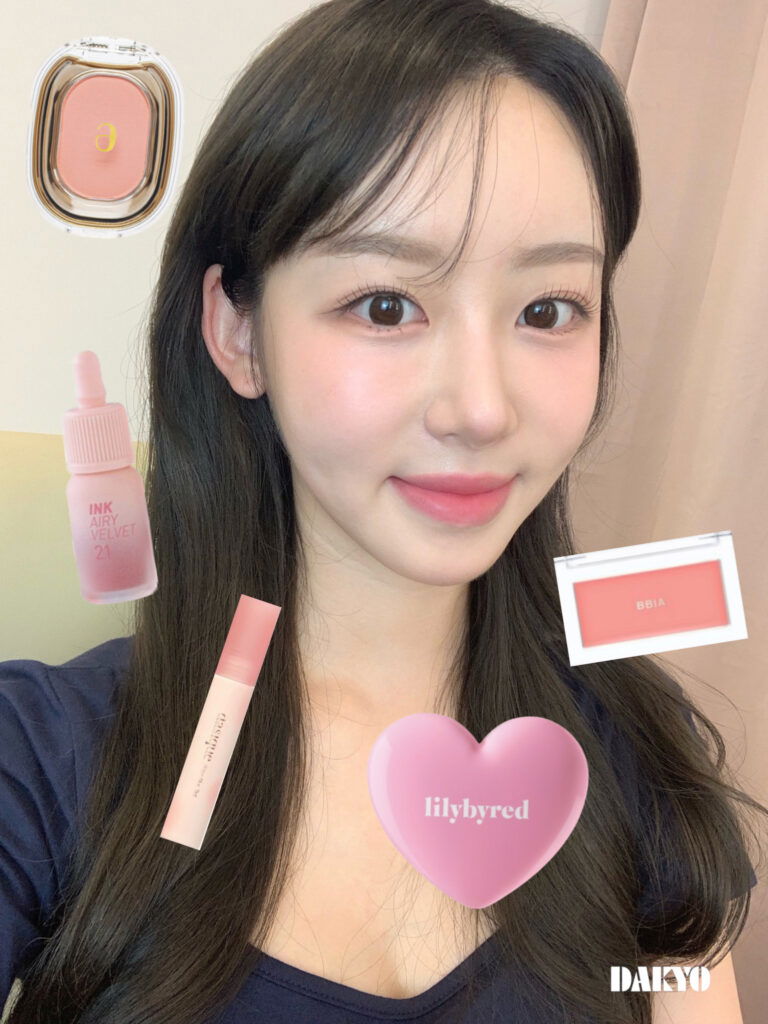 ZZADOO: I recommend this fluffy lip for those that are Summer Cool Lights or Summer Mutes. (Read more on finding your personal color on the Picky blog!) It helps create a softer look and I put this all over the lip. I would describe this color as a light pink with just a touch of lavender.
ZZADOO: This tint is rosy and matte, and has the magical effect of brightening up your face! Adding it to the insides of your lip for a gradient effect, and can brighten your skin tone without being too much.
Want more inside scoop on Korean makeup, skincare, and style insight? Make sure to stay updated with us on our socials!
Follow us on Instagram, TikTok, and Pinterest.
Created with