You asked, and we came through. More color content! We'll all dying to know our what colors we are, but what comes after? We got our Picky expert Mina to help us learn how to fully use our knowledge of personal color – in color correcting!
What's so great about color correcting?
MINA: Color correcting is nothing new, but K-beauty took it to a new level. The whole theory of color correcting is focused on color theory which you might know from school days. It's a simple, but useful technique. Even when I was a teenager lots of magazines wrote about it, but nowadays we have higher quality products.
It's a technique based on colors and tinted concealers, but concealers don't match the skin color they usually have green, orange, blue, purple, or yellow shades.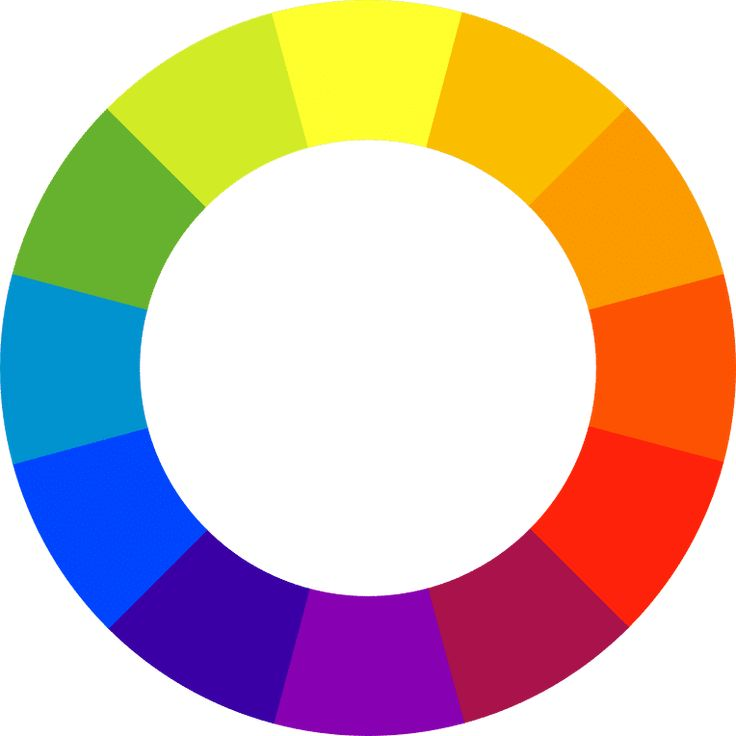 The Color Wheel
MINA: The whole theory is based on the color wheel. We have three main colors also known as the primary colors – yellow, red, and blue. Orange, violet and green are secondary colors, and usually, we need to mix the primary colors to achieve them. For example, orange is a mix of yellow and red, violet is made up of yellow and blue, and green is a mix of blue and yellow.
What's important for us to note in makeup or hair care* are the complimentary colors.
* Note: We use the same color wheel to cancel hair colors. For example, if your blonde hair is turning brassey – which is a warmer, yellow tone, then a cool, purple toner or shampoo can help fix this.
What's a complementary color?
MINA: Complementary colors are simply two opposite colors on a color wheel.
Understanding complementary colors can help neutralize unflattering tones. That's why many products for rosacea contain a green tint to cancel the red shade on the face.
Green and Red
MINA: Green and red are two complementary colors. We rarely need to use red color correctors, and they are mostly used to cover tattoos. For example, if you have a visible tattoo and you want to cover it for a special occasion, usually a red concealer and high-coverage foundation that matches your skin tone is an easy fix. Just remember to add a layer of powder or makeup fixers so your makeup doesn't transfer. Green concealers are great to remove any pimples, inflammation, or redness on your skin.
Here are some K-beauty products recommended by Mina if you're in search of a green tint to combat redness!
MINA: I don't have to introduce this product. Dr.Jart+ Cicapair™ Tiger Grass Color Correcting Treatment is a product you can easily find all around the world. This popular product contains both Centella Asiatica – an anti-inflammatory and wound-healing agent, and a green pigment that will seamlessly match the skin. It balances uneven skin, let's your skin breathe, and is lightweight so its loved by people who use it over foundation.
MINA: Camo Drops is the liquid version of Dr.Jart+ Cicapair™ Tiger Grass Color Correcting Treatment. This version is better for dryer skin types as it's more oily.
Yellow and Purple
MINA: Balancing these two shades might not be as common, but is still very useful! A purple concealer can neutralize yellow spotting or bruises on your skin, while a yellow concealer can cover dark circles, bruises, or visible veins. Notes that lavender concealers are usually considered purple.
MINA: This cushion is used by Korean makeup artists for many Korean celebrities. Purple cushion foundations or bases are usually created to balance yellow tones in the skin and create an even complexion. These bases are not standard but are created usually for people who prefer their skin to appear more cool-toned – perhaps to match an outfit, jewelry, or even an eyeshadow or lip color!
Blue and Orange
MINA: Like purple, orange or peach concealers are great with some dark circles under your eyes or pigmentation or visible veins. You may want to choose between the two depending on your skin tone and the amount of coverage your look requires. Blue concealers aren't very common.
MINA: This product is a good example that displays the many color-correcting shades available in makeup. Laneige released four different shades of bases: rosy pink, pure violet, milky blue, and mint green. A pink base is recommended for dull skin, purple for those seeking more illumination, blue works well with yellow skin to get a neutral tone, and green shade helps hide blemishes.
Laneige also updated the formulas in their Skin Veil Base_EX products – this base is available in two shades: purple and green.
MINA: This palette is all you need to balance your skin color according to every and any situation. The Dasique Pro Concealer Palette doesn't only contain a peach, green and purple concealer shade which are useful in daily makeup, but also more natural shades for contouring.
Tone-up sunscreens and cushions?
MINA: The Korean beauty market is full of interesting products that can solve your beauty worries. Tone-up sunscreens and cushions are a good example. These products are great if you're not a fan of heavy makeup but want to even out your complexion. They're usually a SPF with a delicate peach, green or lavender pigment.
MINA: Tocobo Vita Tone Up Sun Cream is a vegan-friendly daily sunscreen with a tone-up, brightening effect. It provides a high level of UVA & UVB protection with delicate, pink pigment to balance skin color.
MINA: Color correcting is not a hard topic, but it can come useful when you prepare for a big day!
Thank you Mina, for all the helpful tips and tricks in better understanding color correcting! We hope this will help you put on your makeup and set your face according to each occasion.
Want more fun personal color content? Make sure to stay updated with us on our socials! Follow us on Instagram and TikTok.
Created with