There are endless options when it comes to K-beauty, and its difficult to narrow down all of the options to find the products that are perfect for you. So many factors come into play – ingredients, skin type, company ethics – the list goes on! However, for those of us with a keen eye for style, aesthetics is at the very top of that list! Sure, we want a fantastic product, but we also want to look good while using it. And so, without further ado, here are some of the most aesthetic K-beauty products of 2023!
Aesthetic K-Beauty
Clio Koshort in Seoul Collection
First up, we have what might possibly be the cutest makeup collection to have ever existed. Inspired by the adorable-ness of kitties and cheese, the Clio Koshort in Seoul Collection is a must-have set. This collection features a foundation cushion, and not one, but two eyeshadow palates.
Kill Cover The New Founwear Cushion Set (Koshort in Seoul Limited)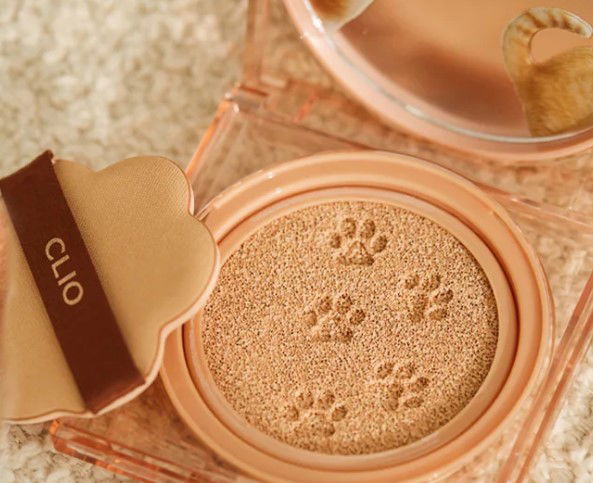 Unless you are new to the K-beauty scene, chances are you've heard of Clio and their foundation cushions. They are one of the most well-known Korean cushions out there. The Kill Cover cushion, in particular, is known for its high coverage, coupled with a gentile formula that won't damage the skin. And, that is exactly the cushion you are getting with this unique collection! Here, we have the Kill Cover Cushion, but it comes with adorable little kitty tracks on the cushion, a paw puff and, of course, a set of adorable cat stickers so that you can personalize your cushion!
Pro Eye Palette (Koshort in Seoul Limited)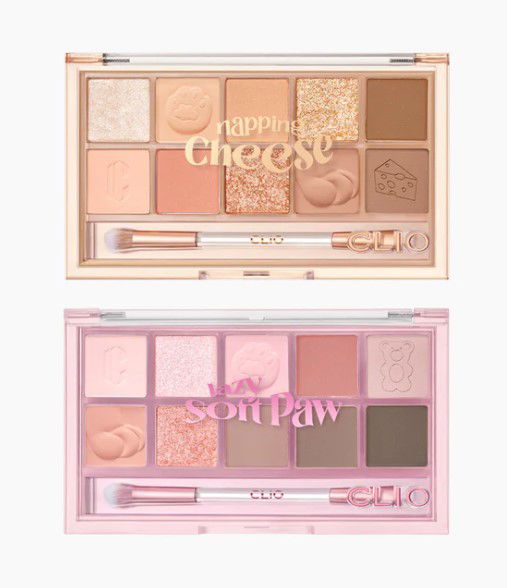 Now, these two palettes are the cutest thing we have EVER seen! One of the palettes is full of warm, brown neutral tones. Meanwhile, the other is overflowing with cool pink tones. And, the palettes are full of cute, glittery and matte shadows imprinted with kitten paws. Of course, these palettes also come with kitty stickers for customization!
Dasique Ice Cream Collection
Get ready to swoon over the cutest and most delightful treat for your beauty routine: the Dasique Ice Cream Collection! It's time to indulge in a mouthwatering adventure through a magical world of K-beauty goodness. This collection is all about the sweet stuff, offering you a range of eyeshadows, tints, and blushes that will make your heart melt.
Eyeshadow
Get ready for a triple scoop of eyeshadow palette color story! We've got not one, not two, but three fabulous palettes to amp up your makeup game and have some serious fun. Let's take a bite (please not literally)!
First up, give it up for Candy Berry, the ultimate palette for our sweeties who love to spice things up. With cozy browns and sassy pinks, this palette is all about creating those subtly unique eyes that will turn heads wherever you go. It's a sweet treat for your lids!
Next on the list, we've got the one and only Blueberry Sorbet. It's a must-have for all you cool-toned honeys out there. With a range of vibrant pinks and purples, this palette screams summer vibes and is guaranteed to make your eyes pop. Prepare to be melted away by its fabulousness!
Last but certainly not least, is the Almond Vanilla palette. This warm-toned gem is here to be your go-to companion, no matter what style you're rocking. From low-key glam to that effortless no-makeup softness, this palette's got you covered. With its array of tans, kakis, and browns, your eyes will be slaying any look you desire.
Tint
Get ready to melt over these Juicy Duo Tint (Icecream Collection) lip tints! With five unique colors, each one is designed to keep you looking cool and hydrated this summer.
Unlike traditional tints, these don't just stain your lips and move on. Oh no, these tints are fused together with a gloss creating the perfect summer texture. Your lips will have a splash of shine, without looking sticky.
As for color, this collection is offering varied, but natural. We have Papaya Milk, and Sweet Maroon, and Peach Pudding offering coral tints, while Berry Choux leans more pink, and Fig Plum is more of a sexy mauve tone.
Blush
Much like the eyeshadow, the blush in this collection is also offering three scoops of fun! With four shades each, the palettes in this collection have the same color stories as the eyeshadows. Candy Berry is a mix of peaches and pinks, Blueberry Sorbet is full of cool-toned pinks, and Almond Vanilla has warmer, more brown shades.
alter_native stereo Lip Potion
Hold onto your taste buds, folks, because we've got some lip potions that will make your pout party like never before! These little wonders come in not one, not two, but six different shades of pure awesomeness, plus an extra dose of TLC with our clear recovery lip milk. Get ready to pucker up and dive into the world of silky-smooth lips!
For the six colors, we've got a range of natural, but enticing shades, with berry mauves, salmony-pinks, and delightful reds. And don't forget our clear recovery lip milk, rejuvenation in a bottle that will give your lips some extra love and hydration. It's like a soothing milk bath for your pout, leaving them soft, supple, and ready to conquer the world!
Muzigae Mansion Objet Liquid
Welcome to the adorable world of Muzigae Mansion, the newest sweetheart of the K-beauty universe! Even though they're fresh on the scene, they've already captured the hearts of fans everywhere with their delightful Objet Liquid lip colors. This sensational set has taken the internet by storm, and we totally get why!
Let's start with the packaging because, it's an absolute work of art! A glass exterior that mimics the pleats and curves of a squeeze bottle…. It's like having a tiny piece of art in your hands, and it's just too adorable for words! But that's not all – hidden inside this gem is an application wand, making it both practical and precious.
Now, let's talk about the lip colors themselves. These little wonders are pure magic! With a range of shades that will make your heart flutter, they're perfect for adding a touch of charm to your everyday look. Whether you're into soft and subtle or bold and vibrant, the Objet Liquid lip colors have got you covered.
Looking for more exciting K-beauty products to spice up your daily routine? Click Here to read about the latest wasabi skincare line.