Aging can take a real toll on both your skin and confidence. While aging is a biological process that cannot be avoided, what you can do is to slow down the physical manifestations of this natural phenomenon. On top of maintaining good lifestyle habits, incorporating specific ingredients and products into your skin care routine is another effective way of ensuring that the first signs of aging are put off to as late as possible, or kept under control. We look through Picky's database and bring you the top 5 skin care products containing the most anti-aging ingredients, with hero ingredients, or ingredients most proven to supercharge your skin care, explained and highlighted in bold: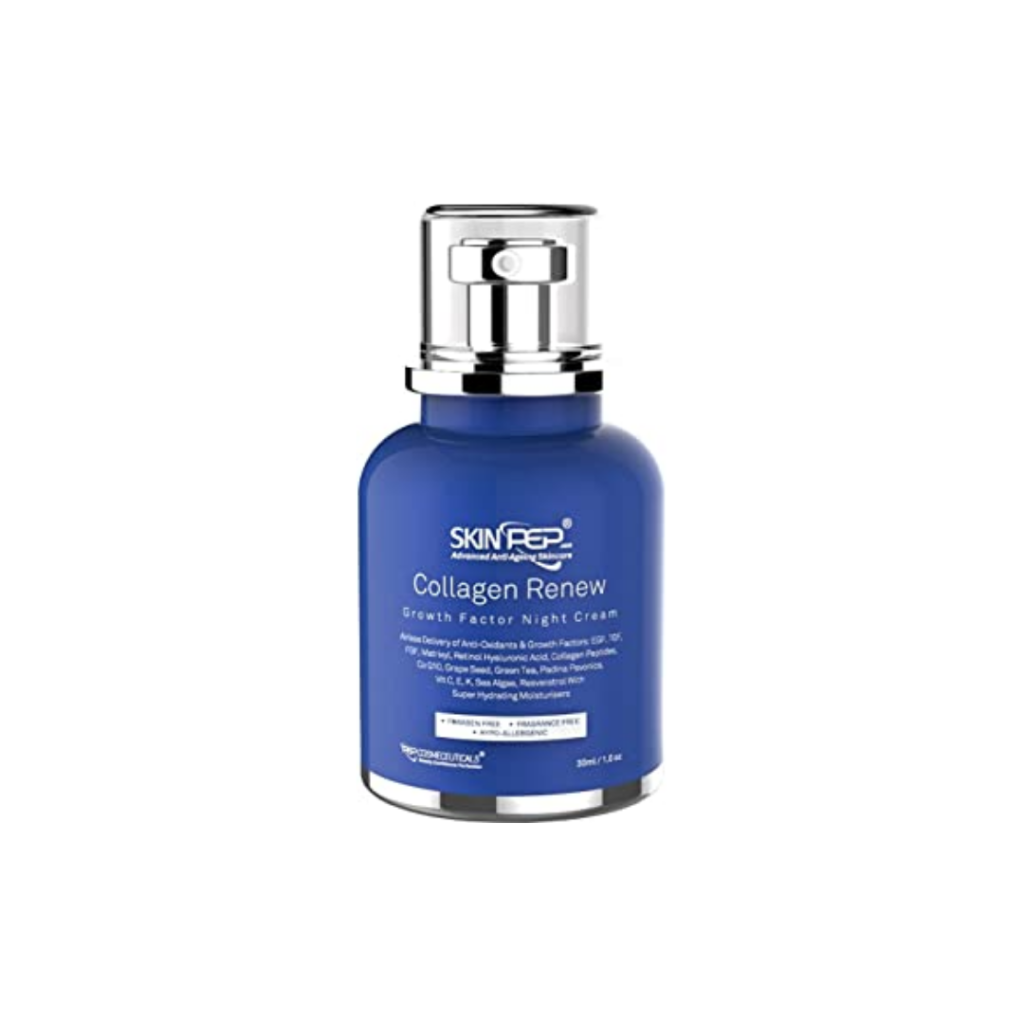 This product contains 10 anti-aging ingredients: Retinyl Palmitate, Magnesium Ascorbyl Phosphate, Ascorbic Acid, Niacinamide, Adenosine, Tocopheryl Acetate (Vitamin E), Ubiquinone, Ferulic Acid, Vitis Vinifera (Grape) Seed Extract, Glycine Max (Soybean) Seed Extract
Ascorbic Acid: A vitamin C and powerful anti-oxidant, ascorbic acid neutralizes the free radicals that cause oxidative stress to skin, therefore preventing premature skin aging. This ingredient also aids in the production of collagen in skin cells, helping to support skin structure and delay signs of aging. Bonus: the ingredient also helps to fade pigmentation and brown spots for an overall skin brightening effect!
Niacinamide: A multitasking, all-performing ingredient. Not only is niacinamide a proven wrinkle-smoothing ingredient, it also increases ceramide synthesis, moisturizing and strengthening the skin barrier. That's not all – niacinamide also has known acne-fighting properties, and can also be used to improve skin conditions such as acne, rosacea and atopic dermatitis.
2. Philosophy – Ultimate Miracle Worker SPF 30 Moisturizer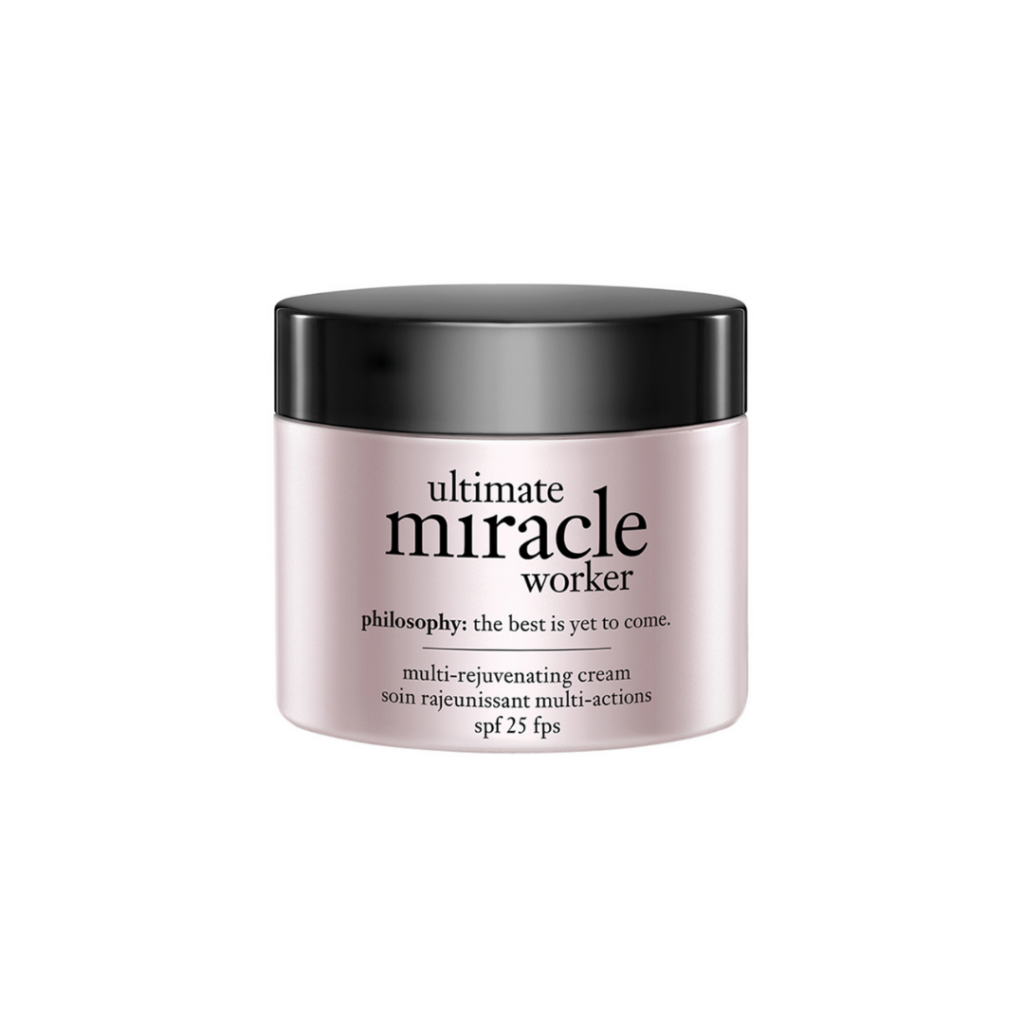 This product contains 9 anti-aging ingredients: Adenosine, Citric Acid, Tocopherol, Ascorbic Acid, Glycolic Acid, Retinol, Lactic Acid, Gluconolactone, Gluconic Acid
Glycolic Acid: Glycolic Acid is a type of AHA, or alpha hydroxy acid. AHAs are water-soluble acids made from sugary fruits, and helps to peel the skin's surface so that new, more evenly pigmented skin cells may generate and take their place. As the most researched AHA with the most proven skin care benefits, glycolic acid is widely loved for its ability to exfoliate dead skin cells and also to boost the skin's own collagen production, which results in younger and firmer skin. However, this also means that as the concentration of glycolic acid increases in a product, a slight stinging or even burning sensation is to be expected. Keep this in mind if you have sensitive skin – you may want to explore products with BHA and PHA instead, both ingredients considered as gentler alternatives. Also, don't forget to apply sunscreen every time you use a product with AHA in it, as the ingredient may increase your skin's sensitive to sunburn!

Retinol: Also known as pure Vitamin A, retinol is by far the most powerful anti-aging ingredient available over the counter to date. Retinol, when converted in the skin to become retinoic acid, works to make skin less wrinkled, smoother, and dramatically improves overall firmness and tightness. One other benefit of retinol is its acne-fighting function, as it helps to normalize keratinization, or the process of forming hardier skin, and reduces sebum production. Note: do not use retinol if you are pregnant, as it has been known to potentially cause significant problems to the developing fetus.
Gluconolactone: This ingredient is a PHA, or polyhydroxy acid. PHAs are supposed to be as effective as AHAs, but are less sensitizing. Gluconolactone also helps to peel the skin's surface, and is gentle enough to be used on very sensitive skin. This quality, however, makes it less effective as an anti-aging agent than AHA, as it unable to increase skin thickness (and therefore reducing wrinkles) as much as AHA does. It is, however, packed with moisture and can also help to repair the skin barrier. A holy grail anti-aging ingredient for people with sensitive skin!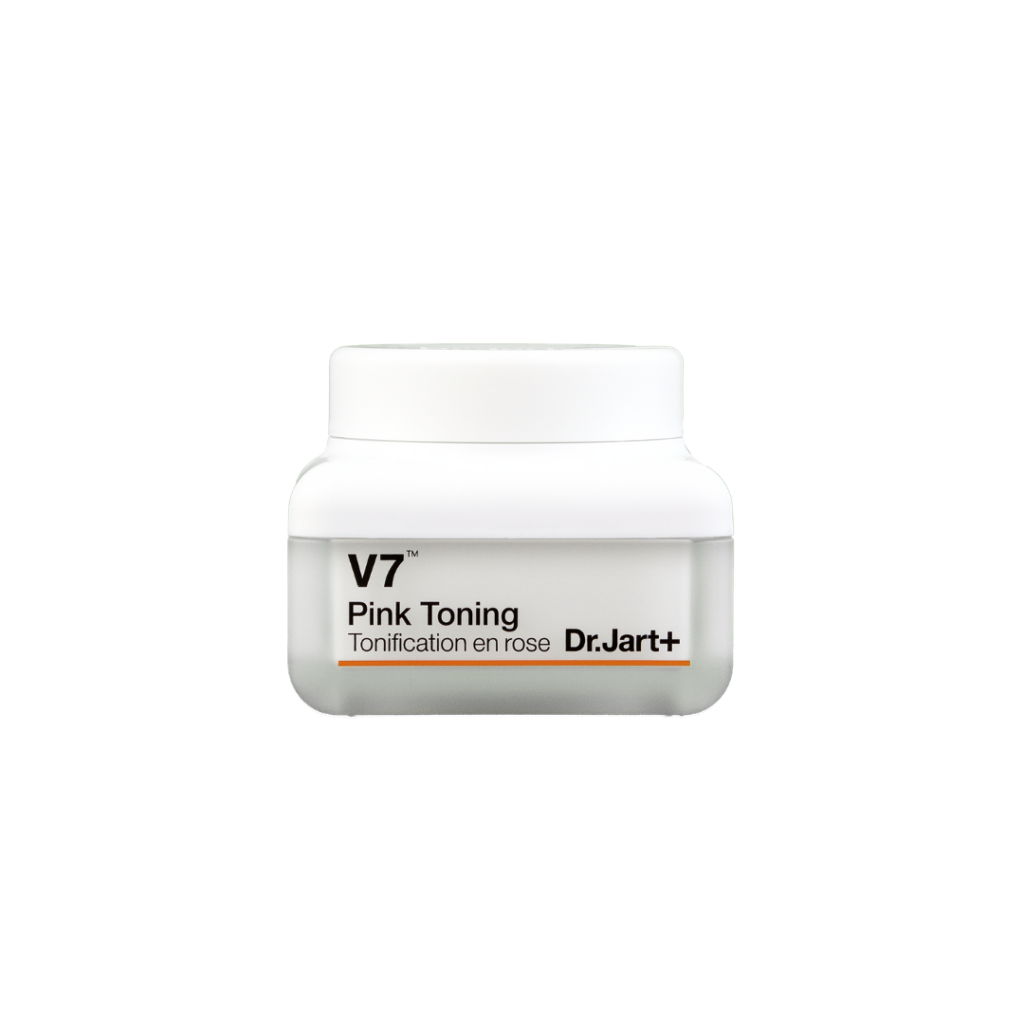 This product contains 9 anti-aging ingredients: Niacinamide, Adenosine, Tocopheryl Acetate, Citric Acid, Ascorbic Acid, Glycolic Acid, Lactic Acid, Tartaric Acid, Lactobionic Acid
Lactic Acid: Another AHA goodie! Lactic acid is the second most researched AHA after glycolic acid, and shares the ability to exfoliate skin to promote skin regeneration. The same rules of AHA apply to this baby – avoid on sensitive skin and load on the sunscreen!
Lactobionic Acid: This one also falls into the PHA category – gentler than AHAs, but less "effective" due to its softer approach to exfoliation.
This product contains 9 anti-aging ingredients: Ceramide, Tocopheryl Acetate, Tocopherol, Tetrahexyldecyl Ascorbate, Ascorbic Acid, Ubiquinone, Glycine Soja (Soybean) Seed Extract, Magnesium Ascorbyl Phosphate, Ferulic Acid
Bonus: while this product does not contain any hero ingredient for anti-aging, it is pregancy-friendly and recommended for expectant mothers!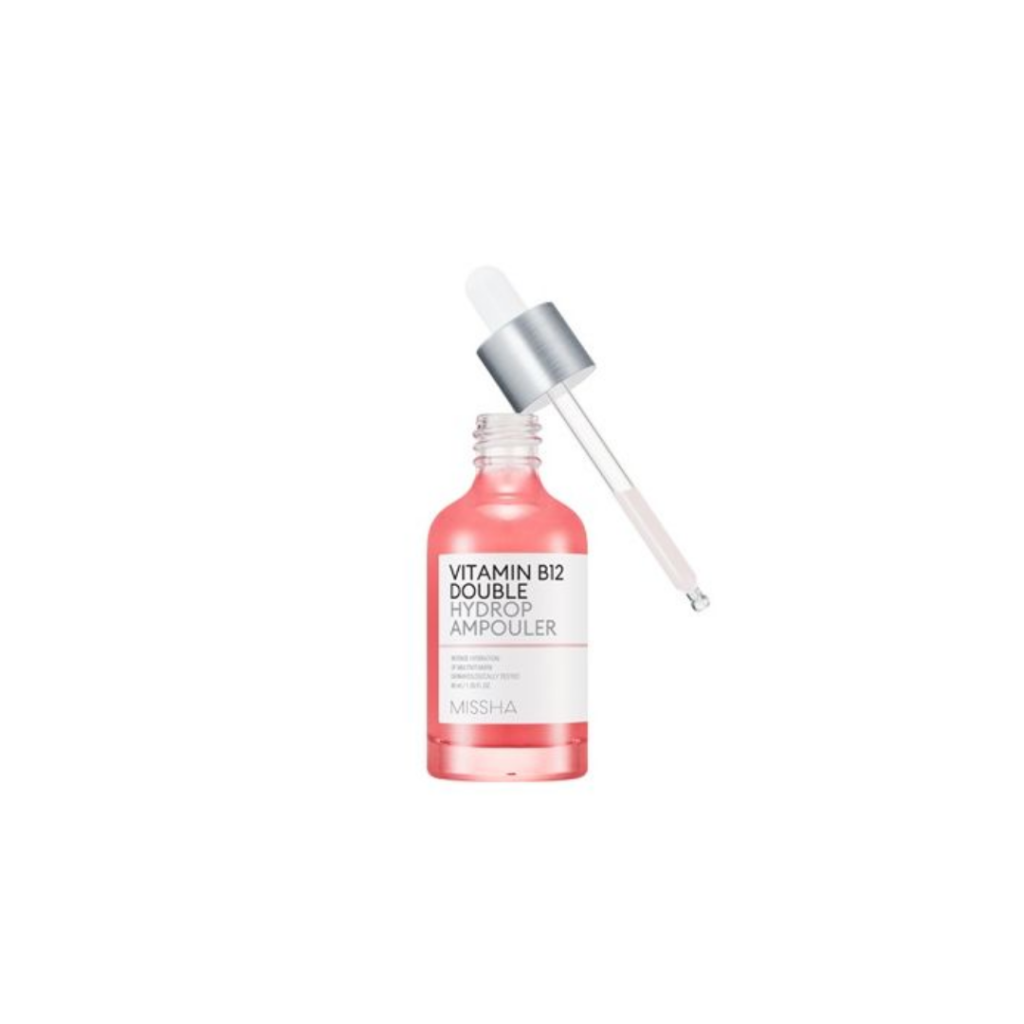 This product contains 9 anti-aging ingredients: Niacinamide, Adenosine, Tocopheryl Acetate (Vitamin E), Citric Acid, Tocopherol (Vitamin E), Retinyl Palmitate (Vitamin A), Ubiquinone, Ceramide 3, Sodium Ascorbyl Phosphate
We've highlighted the ingredients proven to help you fight the signs of aging, but do all of the ingredients work with your personal skin type? Download the Picky app to find out, and click here to read more from Picky. #GetPicky