No one can escape the hands of time, but that doesn't mean we can't age gracefully! Many may think of harsh or irritating ingredients when we think of anti aging, like retinoids or high concentration AHA, but there are anti aging ingredients suitable for sensitive skin types! With the right ingredients, you can minimize the signs of again, but minus the drama.
Sunscreen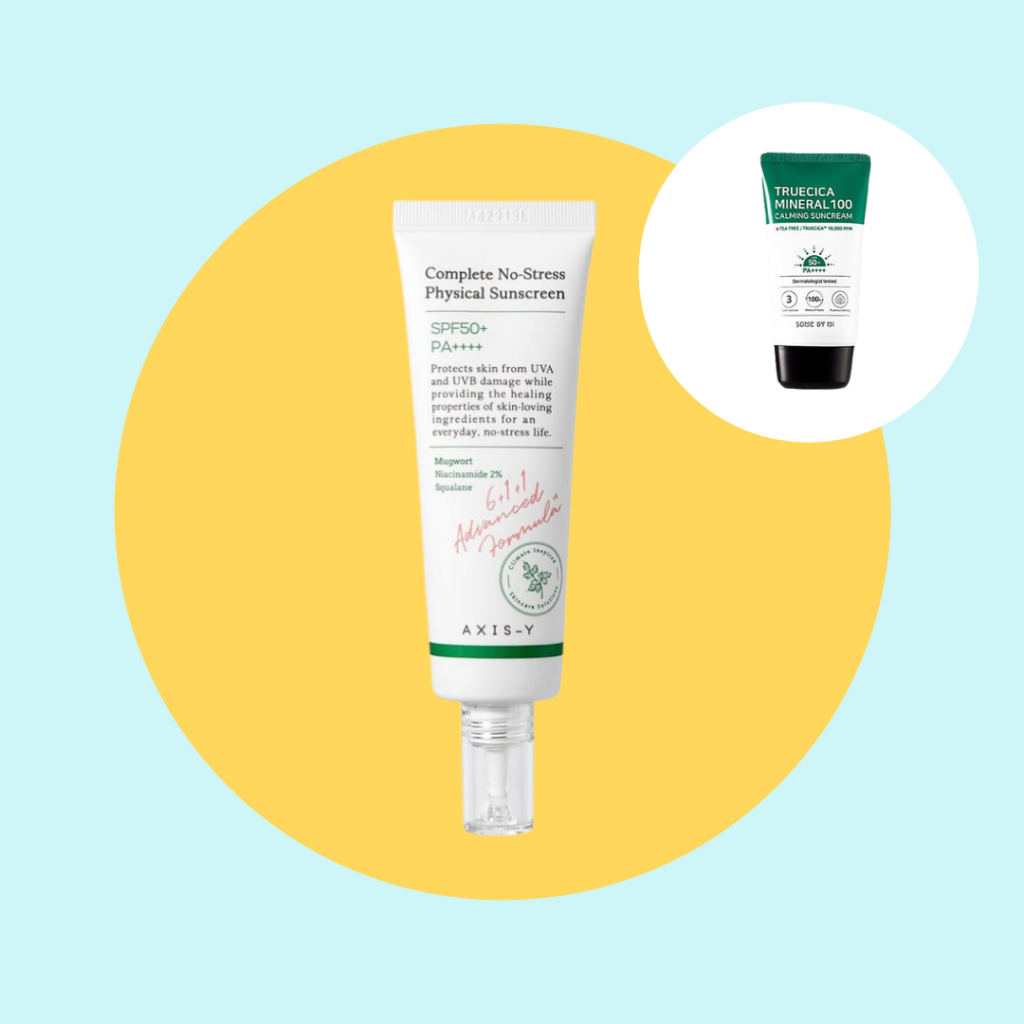 This is an absolute must! Sunlight is the biggest cause of aging, also known as photoaging. Photodamaged skin contributes to roughness, dryness, pigmentation, deep wrinkles and loss of elasticity. About 80% of skin aging is thanks to sun exposure. So apply sunscreen regularly as a daily practice to protect against photoaging. And yes, this also means when it's cloudy outisde!
Mineral sunscreens with titanium dioxide and/or zinc oxide are great for those with sensitive skin types. Also sometimes having a physical protection from the sun is good too. Such as seeking shade and wearing sun protective clothing like long sleeves, pants, hat and sunglasses alongside sunscreen!
Our Pick: Axis-Y Complete No-Stress Physical Sunscreen
Honorable Mention: Some By Mi Truecica Mineral 100 Calming Suncream SPF 50+ PA++++
Antioxidant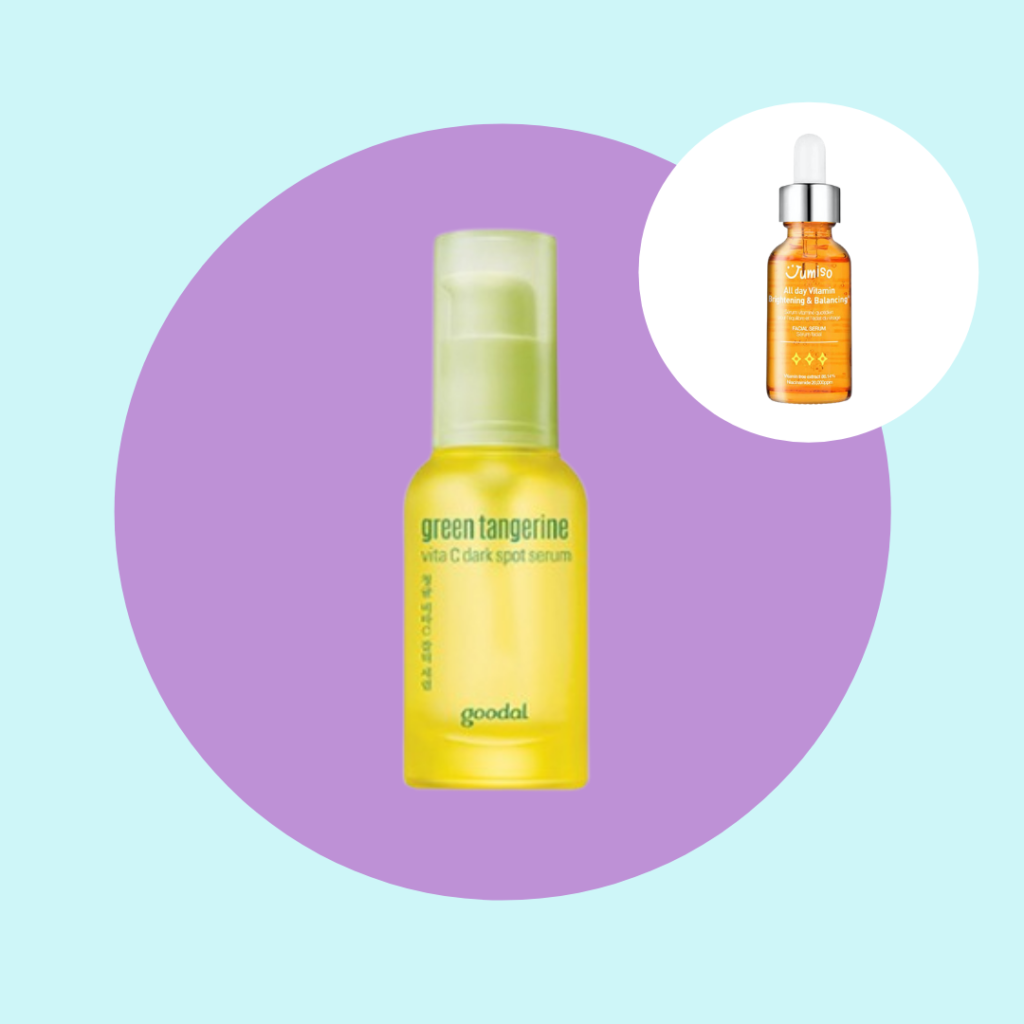 In order for our body to maintain balance, there's a constant generating and removal of free radicals. When there's an imbalance of this process, that can lead to excessive free radicals, toxic to the body, and can cause aging. As we age, there's a decrease in the mechanisms needed to keep free radicals at bay and over time they can grow to be excessive and lead to cellular aging. That's why antioxidants are needed to help protect the skin from damaging free radicals!
Examples of antioxidants: vitamin C, vitamin E, coenzyme Q10, resveratrol, retinyl palmitate, niacinamide, or polyphenols and flavonoids from plant extracts.
Our Pick: Goodal Green Tangerine Vita C Dark Spot Serum
Honorable Mention: Jumiso All Day Vitamin C Brightening & Balancing Facial Serum
Hyaluronic Acid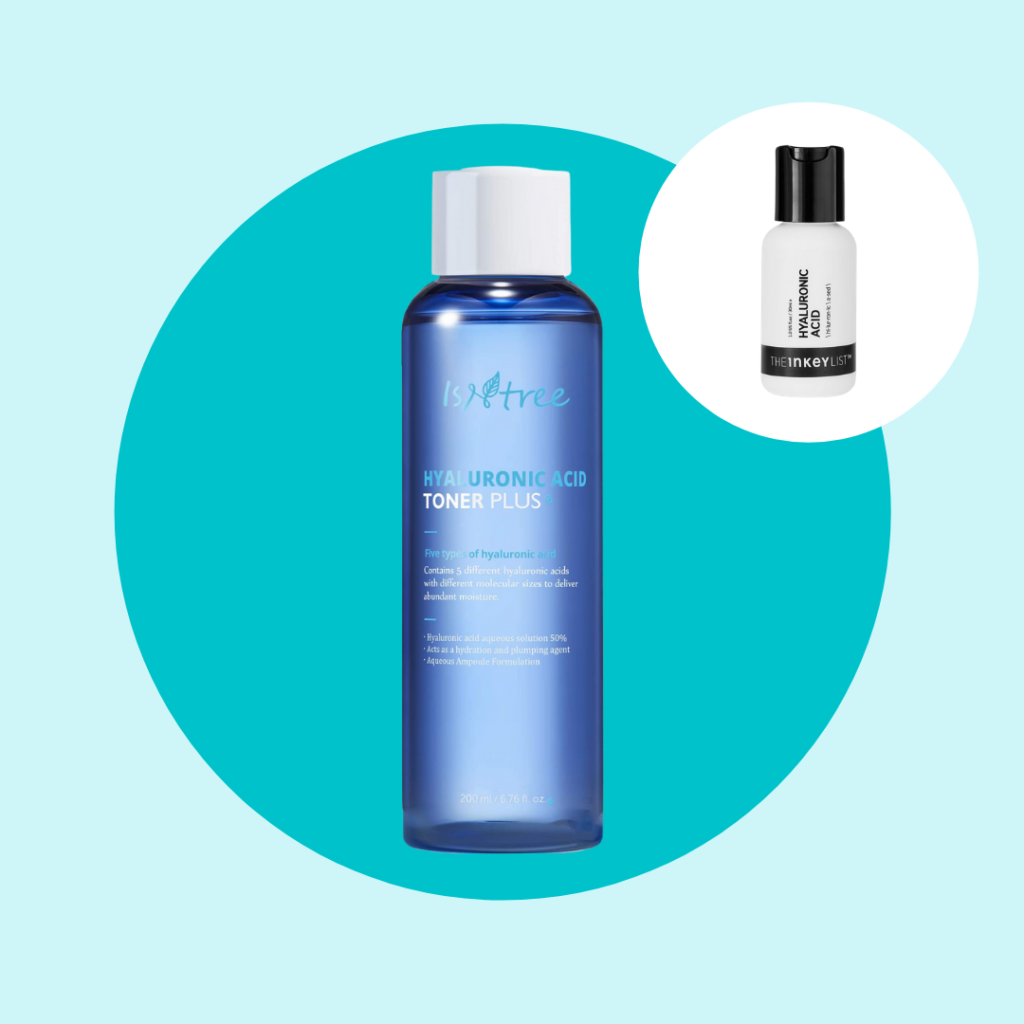 Skin can also age due to lack of moisture. A key molecule in skin moisture is hyaluronic acid, which works to bind and retain water molecules. It's found naturally in our skin, but the amount decreases overtime and makes us more susceptible to wrinkles.
With hyaluronic acid, size matters. Hyaluronic acid with a low molecular weight creates a better absorption, wound healing effect and long lasting hydration. Those with a higher molecular weight give instant, yet temporary, moisturizing effect and reduces transepidermal water loss. Blending both can help boost benefits of the two! Hyaluronic acid, in general, is a gentle ingredient suitable for sensitive skin types. Look for hyaluronic acid or Sodium Hyaluronate on your skincare label!
Our Pick: Isntree Hyaluronic Acid Toner Plus
Honorable Mention: The Inkey List Hyaluronic Acid Serum
Retinoids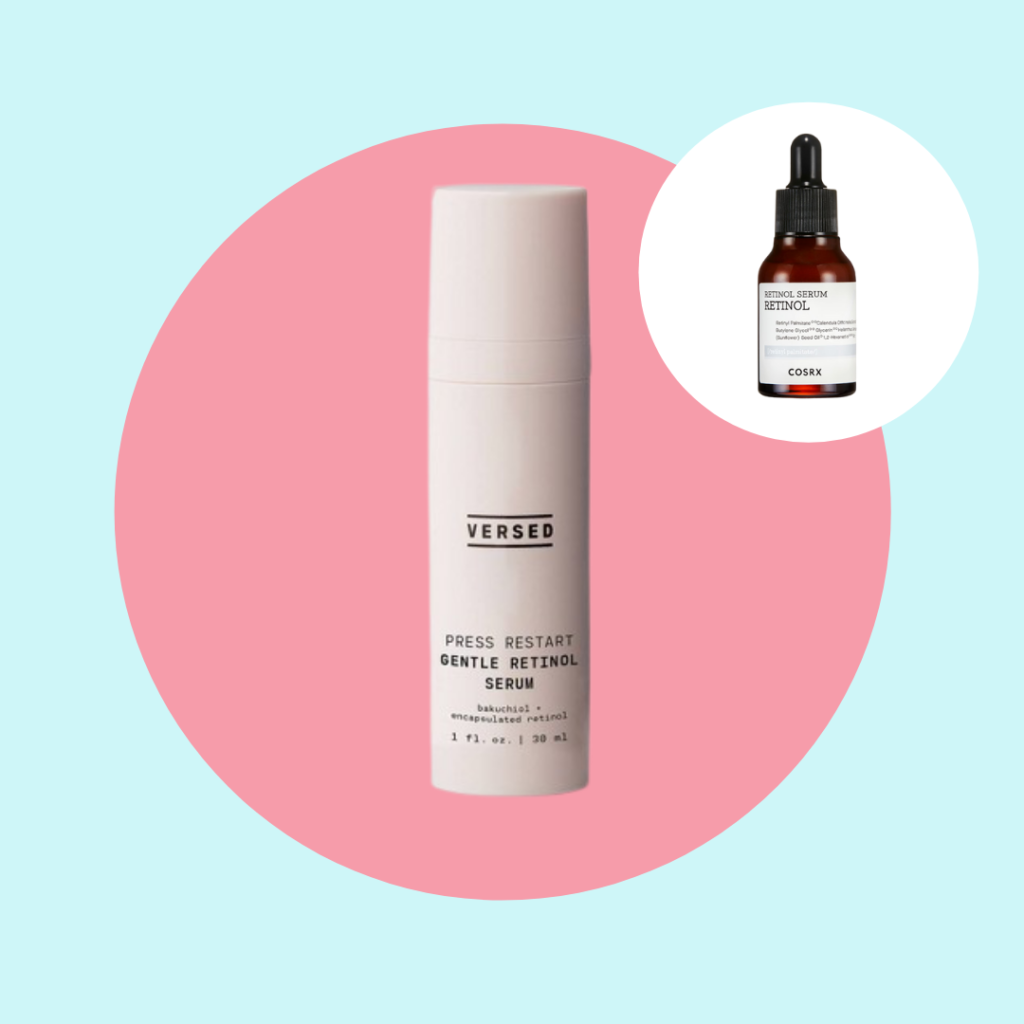 Vitamin A derivatives, aka retinoids, are the golden standard of anti-aging! A helpful hand when it comes to age prevention and reversing signs of photo aging. But, retinoid is not for the faint of heart. We're sure you've heard a horror story or two about the skin irritation, dryness, peeling, redness and itchiness retinoid has been associated with. Which is why for sensitive skin, we'd suggest taking it easy with a milder version such as retinyl acetate, retinyl palmitate, retinyl propionate or hydroxypinacolone retinoate. These types are the weaker type so they're less irritating. But that does mean it will take longer to see any result. You could also opt for an alternative to retinol such as Bakuchiol, beta carotene or rosehip oil.
Our Pick: Versed Press Restart Gentle Retinol Serum
Honorable Mention: COSRX Real Fit Retinol Serum
PolyHydroxy Acid (PHA)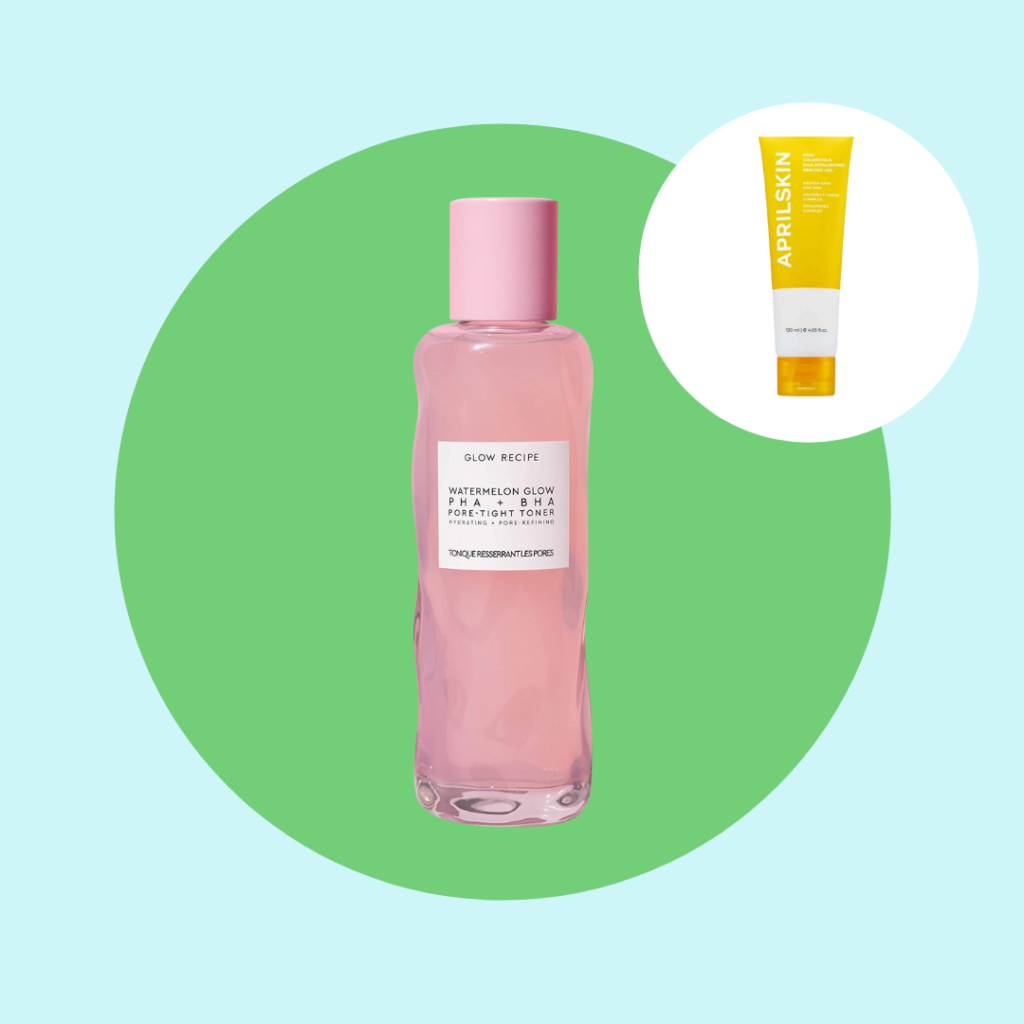 A fun new member of the hydroxy acids! With similar effects to AHA but without the irritation! PHA has shown compatibility with clinically sensitive skin (rosacea and atopic dermatitis). PHAs can help provide additional humectants, moisturize more than AHAs and enhance the skin barrier function. PHAs also possess antioxidant properties! Some examples of PHAs include gluconolactone and lactobionic acid.
Our Pick: Glow Recipe Watermelon Glow PHA + BHA Pore Tight Toner
Honorable Mention: April Skin Calendula PHA Hyaluronic Peeling Gel
Ceramides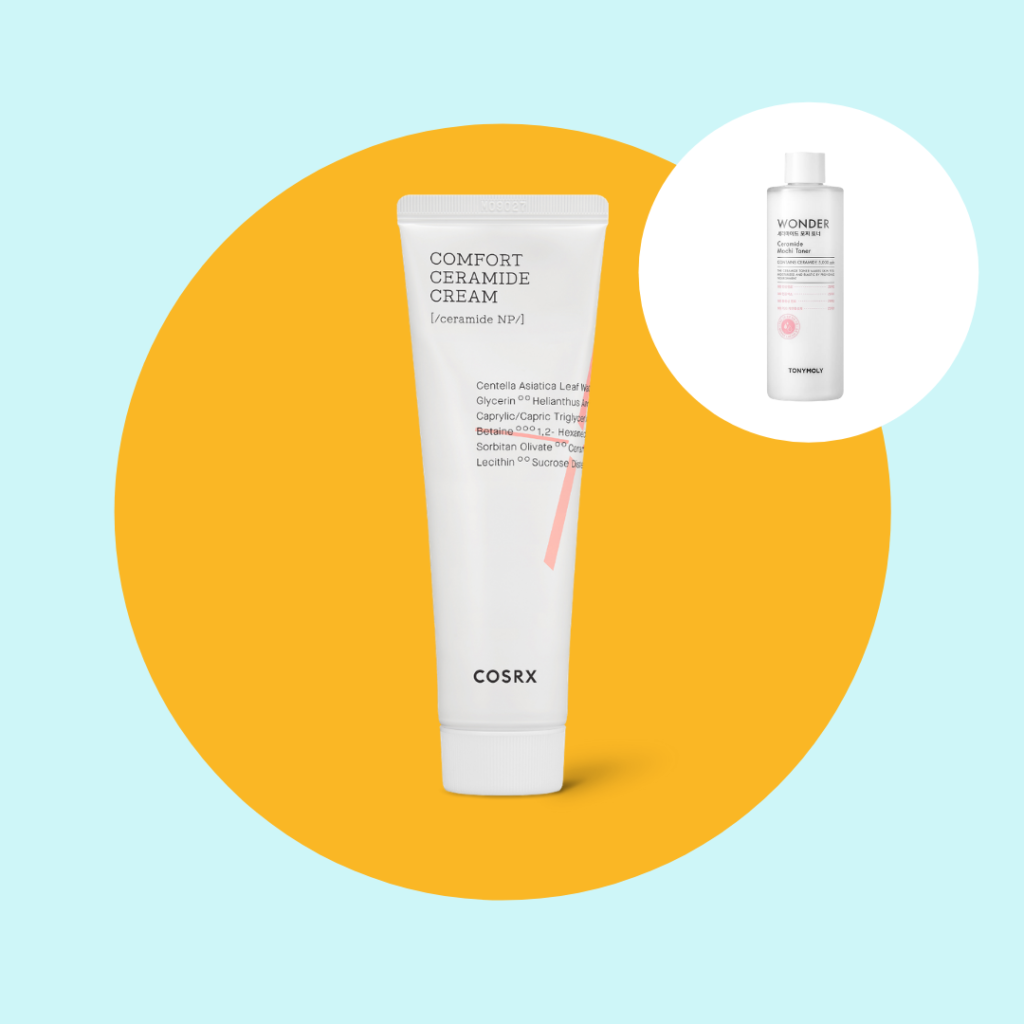 Ceramides are actually a naturally occurring component of your skin barrier, in addition to different types of lipids. This skin barrier is crucial for protecting you against environmental damage and loss of water. But sadly, as you age the amount of ceramides decrease. Leading to a damaged skin barrier, creating dryness, rough skin, redness and less plump looking skin. Dry skin can also exacerbate fine lines and wrinkles. That's what ceramides are crucial when it comes to replenishing that firm and supple youthful glow.
Our Pick: COSRX Balancium Comfort Ceramide Cream
Honorable Mention: Tony Moly Wonder Ceramide Mochi Toner
Peptides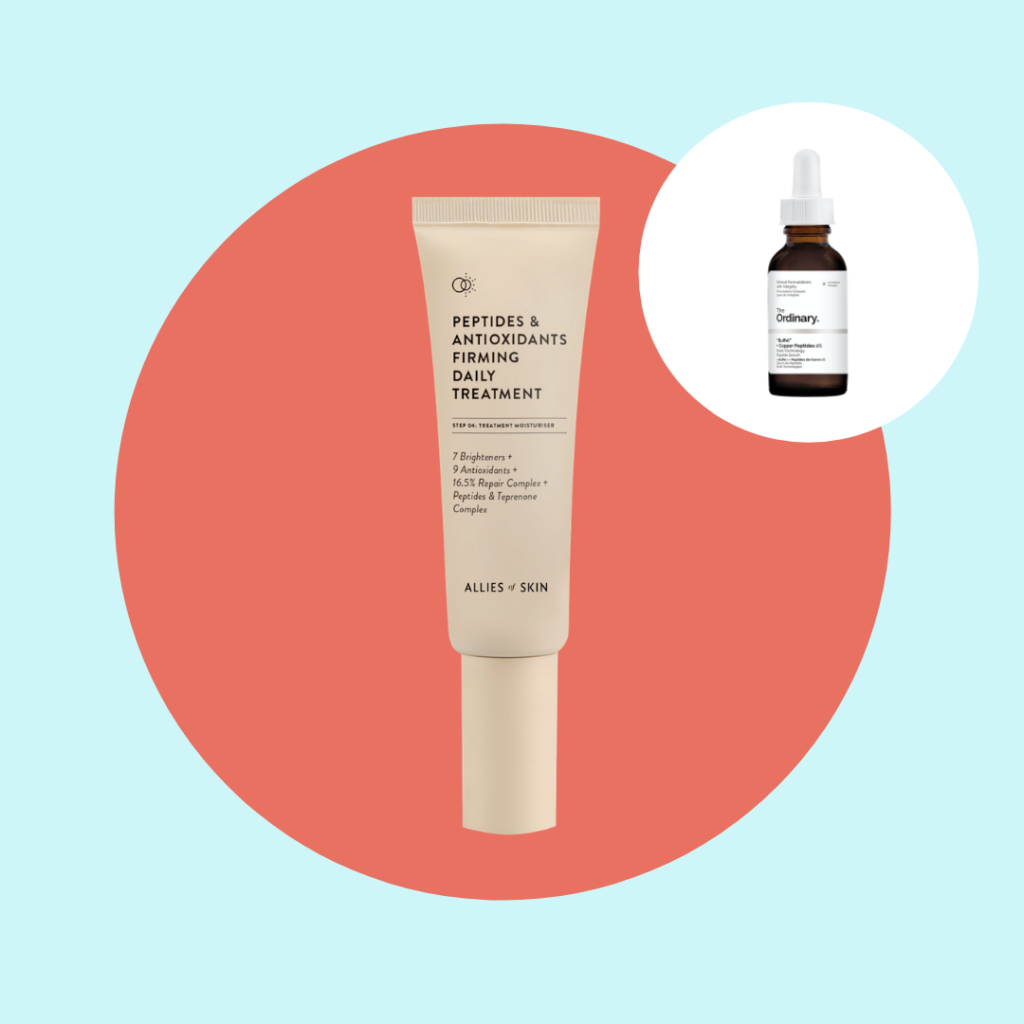 Peptides are the building blocks of proteins and made up of amino acids! These proteins are fundamental for creating blocks of skin, including collagen and elastin. Some peptides like copper peptide and palmitoyl pentapeptide have a bit more evidence when it comes to treating signs of aging. But, in general, peptides are still lacking when it comes to clinical evidence.
Our Pick: Allies of Skin Peptide Antioxidants Firming Daily Treatment
Honorable Mention: The Ordinary "The Buffet" + Copper Peptides 1%
Growth factors
These are ever-present in our body and are believed to reduce signs of aging. This is due to their ability to promote cell proliferation by directly affecting collagen and elastin. Providing skin that firmness and elasticity. Although several studies indicate growth factors promote skin rejuvenation through topical application, their large molecular size limits them from penetrating the skin. Despite this ingredient's promise, further studies need to be done to understand the full scope growth factors have to offer.
Be Picky
Here on the Picky blog, we have plenty of science backed skincare articles on anti-aging and sensitive skin types! Check out our Ingredient Guide to: Anti-Aging if this list didn't thrill you, or our Picky Guide on When to Start Anti-Aging. We also have some product picks to help get you started! Make sure to use the "Anti-Aging" filter on Picky to help find products fit for your skin concerns. Just check it off under "Concerns" in the Mega Search Filter. Or use the "Ingredient" section to plug in one of these new, and sensitive skin approved, anti aging ingredients.
Created with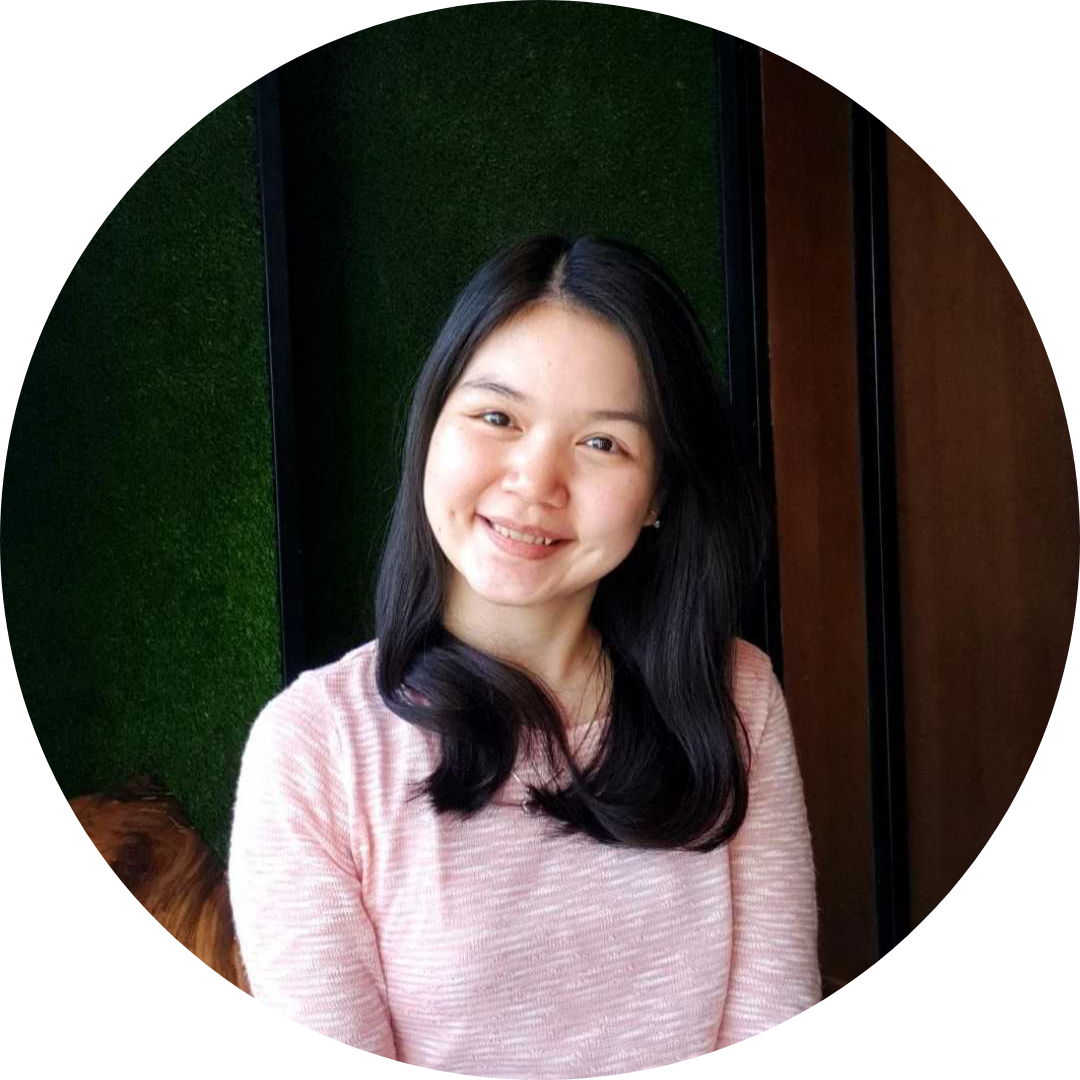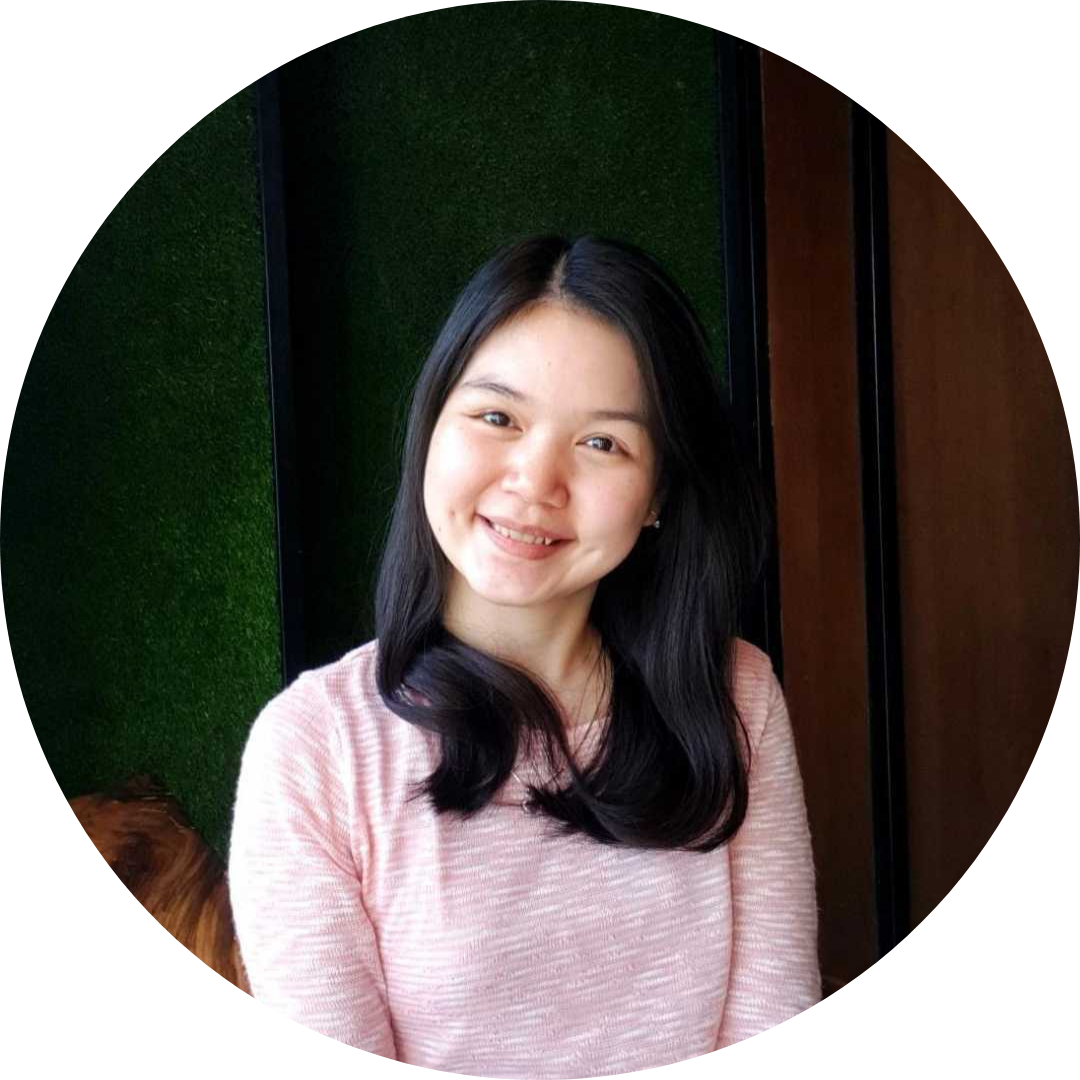 Yulia
@skin.glossary
Pharmacist