Q. When do you use active ingredients in your routine? Does it depend on the type of product? What are some example routines I can follow?
A. Active ingredients are great for your routine! Let's break it down by ingredient and product!
Active ingredients are great to use in your routine, but where to add them in can be confusing! This is even more so when they're in different product forms (eg. serum, essence, toner, etc).
Let's break it down by ingredient and product, to help you on your active ingredient skincare journey! We'll throw in some sample routines along the way.
We won't go over every active ingredient out there, but will highlight the most commonly used ones. Let's get started!
Glycolic Acid
First up is glycolic acid! Glycolic acid can help dissolve the bonds between skin cells, allowing the dead skin cells to shed faster than they would on their own. This generates a brighter, more even and smoother skin tone! Check out the table below to see how you can integrate it into your routine, depending on whether it's in a toner, serum, or peel. Also, make sure to be patient with the results and start using with a lower concentration. If the active ingredient is irritating your skin, try adding a few drops of moisturizer or lotion!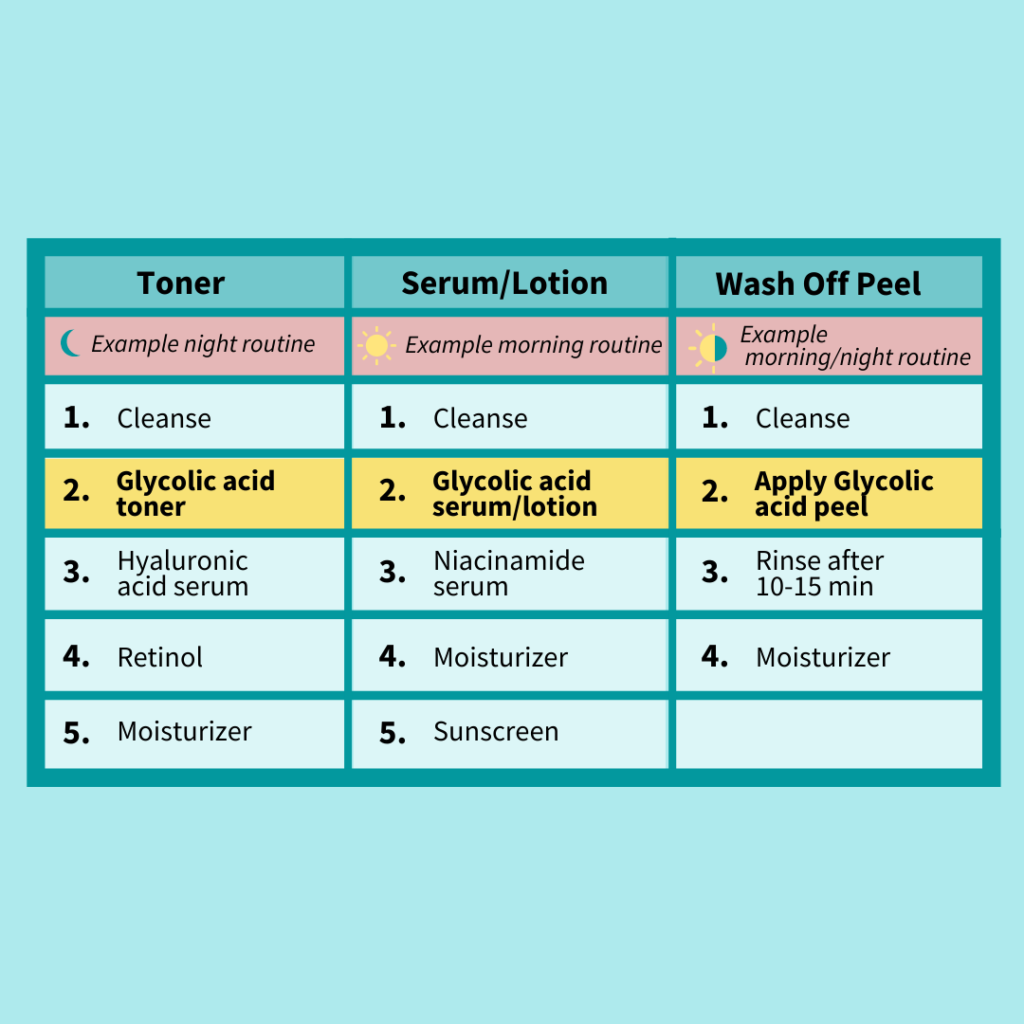 Picky's Picks: Active Ingredients For Your Routine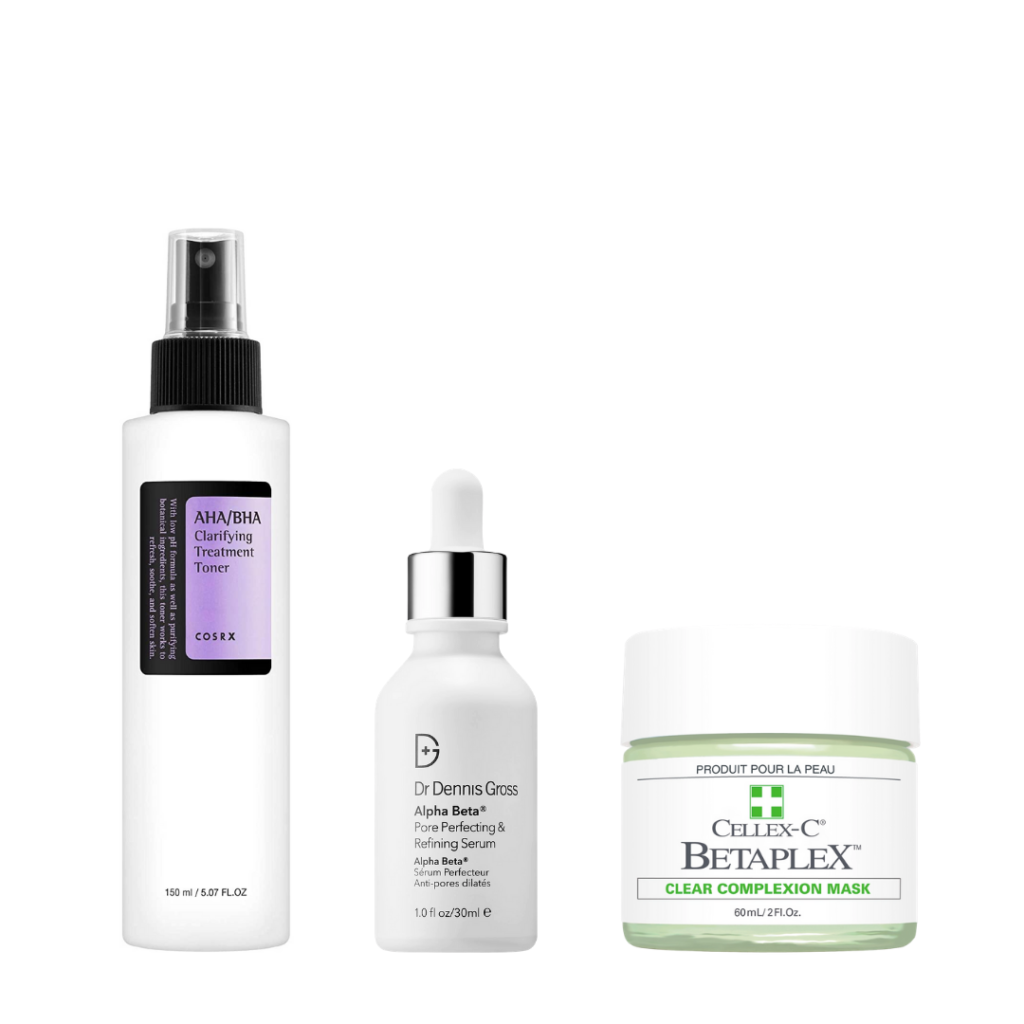 Toner: Cosrx's AHA/BHA Clarifying Treatment Toner. This toner by Cosrx contains acne-fighting and pore control ingredients like betaine salicylate. Additionally, components like allantoin and panthenol help to soothe the skin.
Serum: Dr. Dennis Gross Alpha Beta Pore Perfecting & Refining Serum. This serum contains retinol, tocopherol, salicylic scid and camellia sinensis leaf extract! This means that it's great for fighting acne, soothing the skin, minimizing pores, anti-aging, and brightening.
Wash Off Mask: Betaplex Clear Complexion Mask. On top of glycolic acid, this mask also has kaolin which is great for pore care. Aloe vera and green tea extract also help to soothe the skin.
Azelaic Acid
Azelaic acid is an antibacterial ingredient, meaning it helps those with acne! It also helps loosen skin cells and gently exfoliates the skin. It also reduces the appearance of blemishes, helps fade acne scars and discoloration and improves overall skin tone. Make sure when you're adding azelaic acid into your routine through gel or cream that it has a concentration of 10% to see more results. Here's another pro-tip: azelaic acid and retinoids are a killer combo!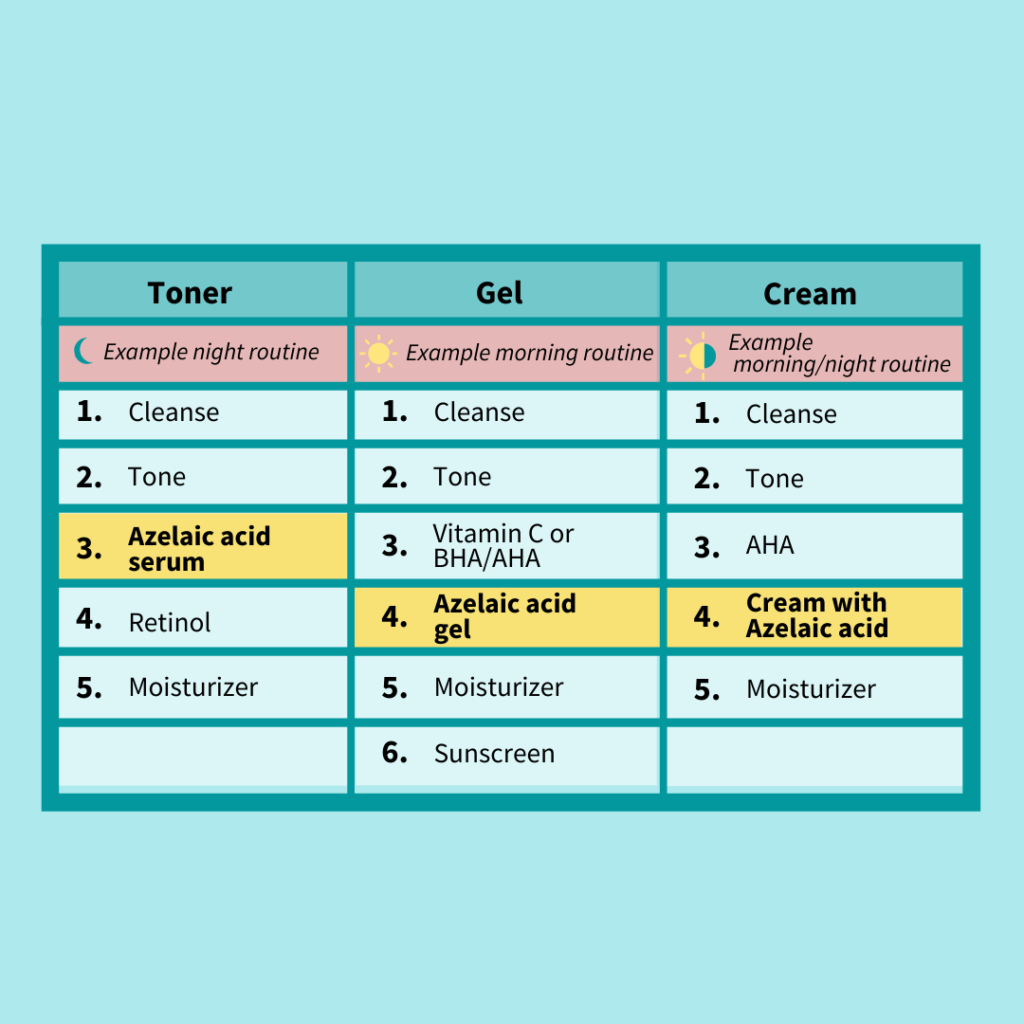 Picky's Picks: Active Ingredients For Your Routine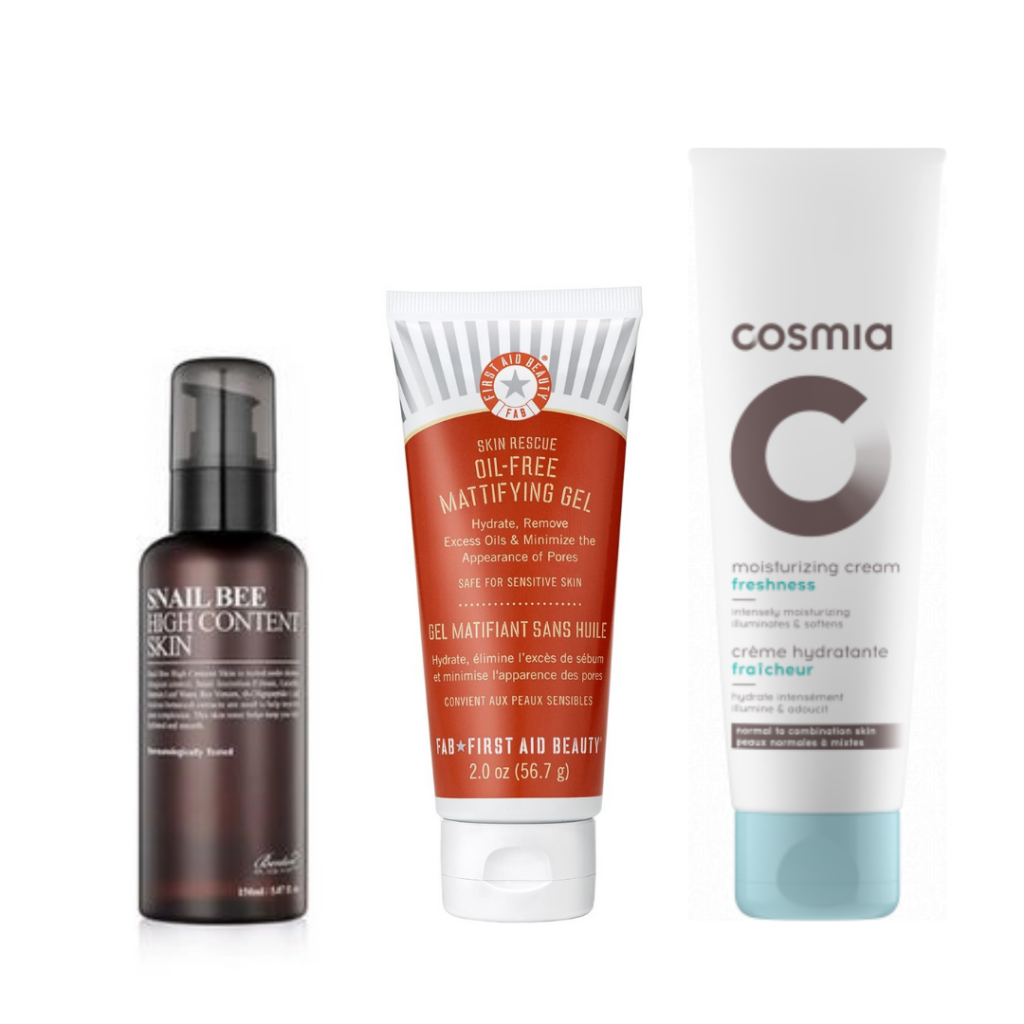 Toner: Snail Bee High Content Skin. This toner is great for all skin types! Boasts of a stellar ingredient formula, including niacinamide, snail secretion filtrate, panthenol, camellia sinensis leaf extract and more.
Gel: First Aid Beauty Skin Rescue Oil-Free Mattifying Gel. In addition to azelaic acid, this gel has niacinamide, tocopherol, and glycyrrhiza glabra root extract. These ingredients will help with acne and hyperpigmentation, in addition to soothing and brightening the skin.
Cream: Cosmia Moisturizing Cream Freshness. This cream also contains UV protecting ingredients like octocrylene, as well as soothing components like panthenol and allantoin.
Vitamin C
The most potent form of Vitamin C is ascorbic acid. Ascorbic acid has great antioxidant benefits, thanks to its ability to neutralize free radicals. Other benefits include collagen stimulation and a brighter skin tone! Remember to start slow with this product, using it only twice a week to start out with to see how your skin reacts.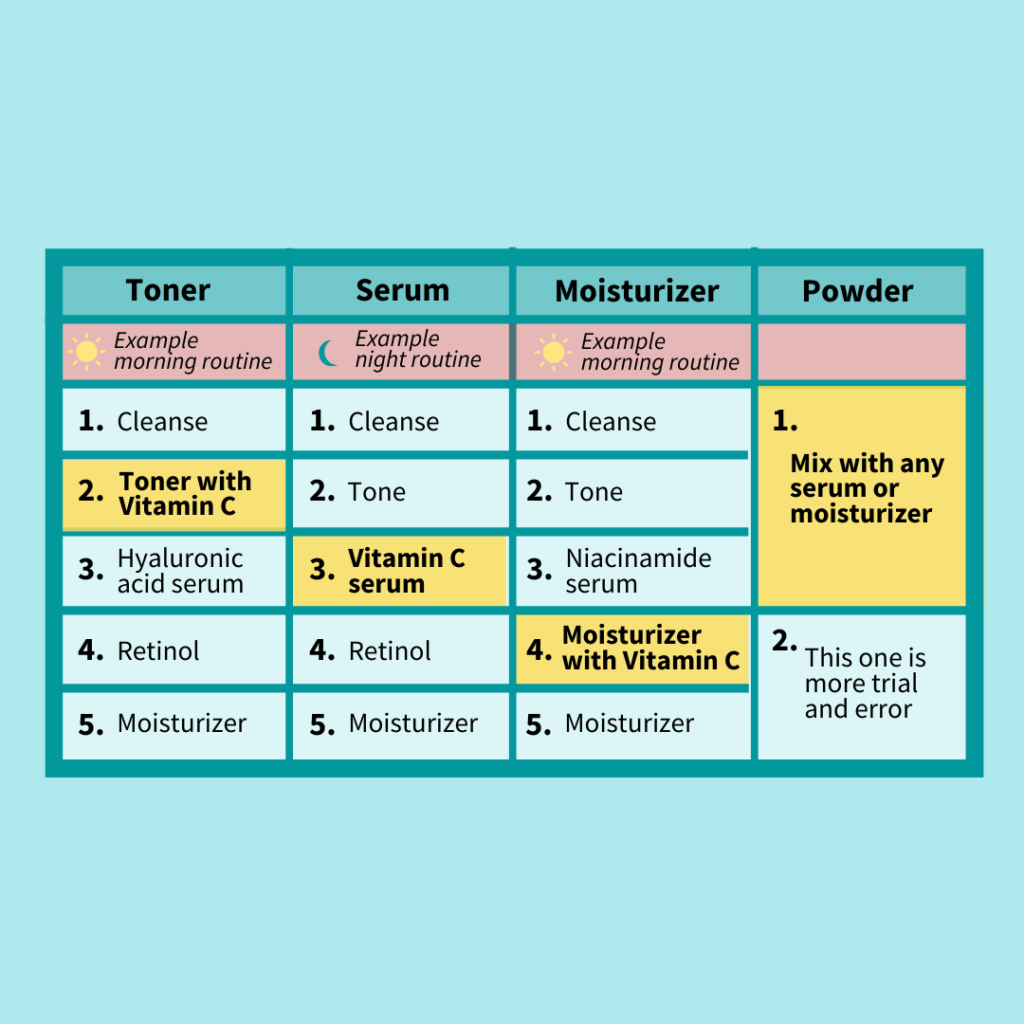 Picky's Picks: Active Ingredients For Your Routine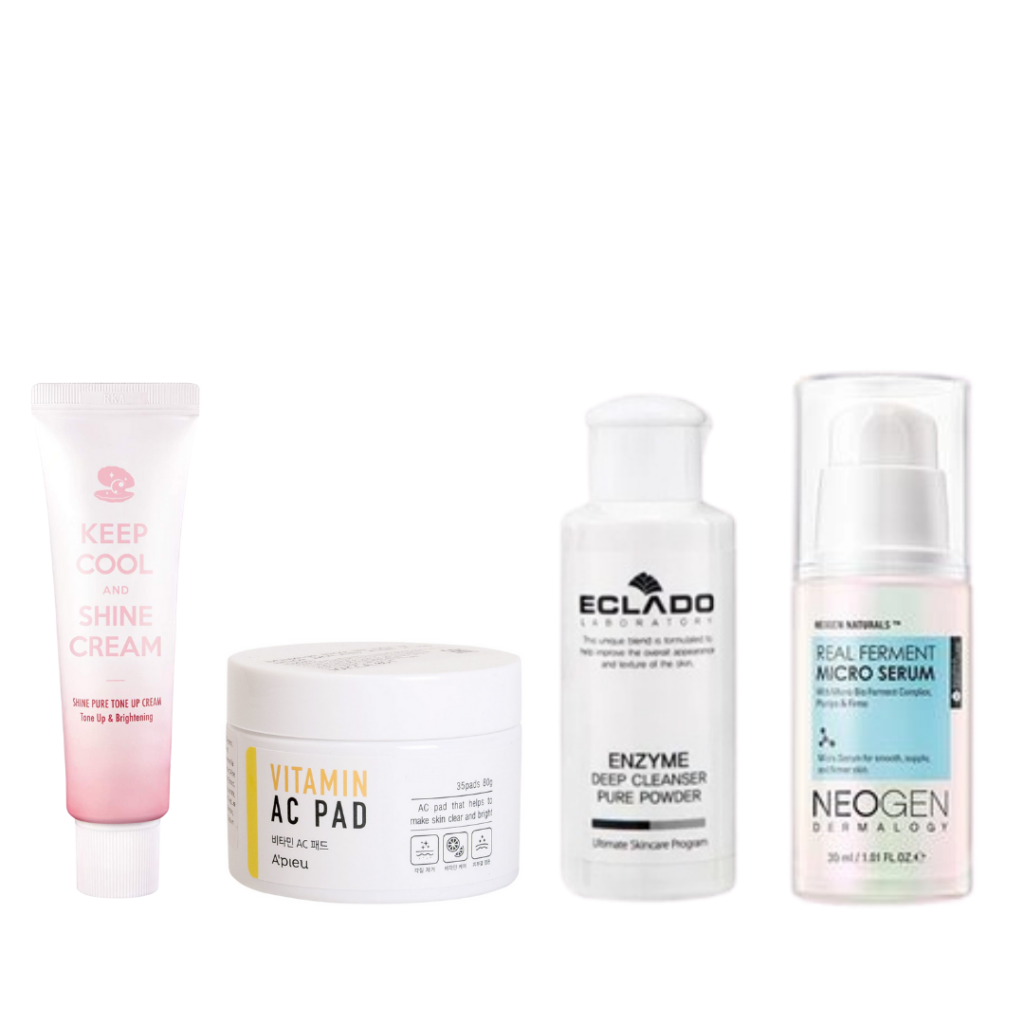 Toner: A'pieu Vitamin AC Pad. This pad toner contains not only vitamin C, but also but retinol, glycolic acid, salicylic acid, panthenol and allantoin. A killer brightening and anti-aging product!
Serum: Neogen Real Ferment Micro Serum. Great for all skin types! This serum contains niacinamide and tocopherol to keep your skin young and bright! Also four different ingredients to help with soothing irritated skin.
Moisturizer: Keep Cool Shine Pure Tone Up Cream. This moisturizer-suncream hybrid contains UV-protecting ingredients like titanium dioxide, and four other ingredients to target hyperpigmentation.
Powder: Enzyme Deep Cleanser Pure Powder. This powder works as a facial cleanser and works to keep skin bright and fresh. Full of ingredients that help with hyperpigmentation, anti-aging, pore care, and skin-soothing.
Niacinamide
Niacinamide has many amazing qualities. This includes minimizing pore size, improving hyperpigmentation, improving uneven skin tone, and softening fine lines and wrinkles! Although niacinamide doesn't normally irritate the skin, some people still experience irritation when using the ingredient. If that's the case, try to use ingredients like Retinoids and AHAs instead.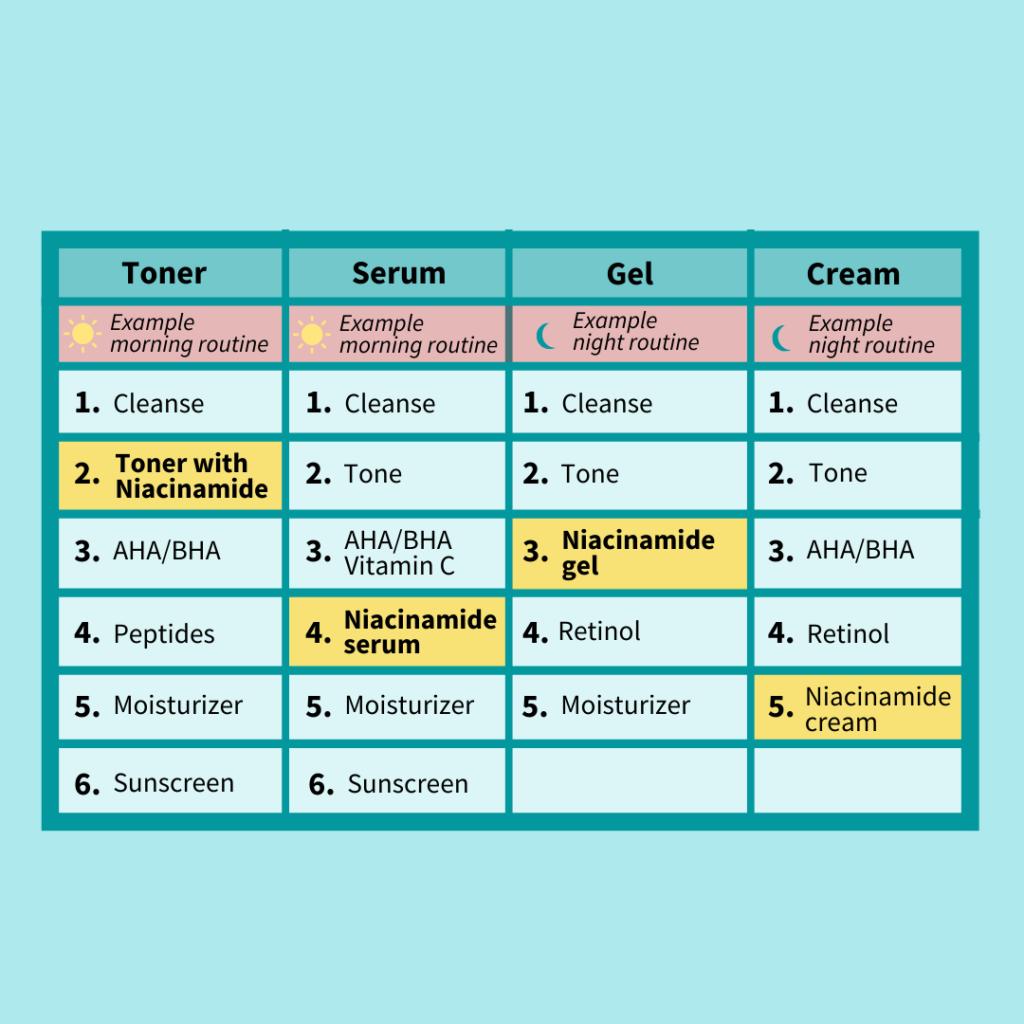 Picky's Picks: Active Ingredients For Your Routine
Toner: Dr. Jart+ Cicapair Toner. With a whole lot of niacinamide, this product aims at brightening, controlling pore size, and lightening hyperpigmentation. It also contains ingredients like centella asiatica extract, panthenol, asiatic acid and more that help soothe your skin.
Serum: Torriden Cellmazing Centellareal Serum. This serum has great ingredients for all skin types! Full of ingredients that brighten and keep the skin youthful.
Gel: Naturium Niacinamide Gel Cream 5%. Great for hyperpigmentation, soothing, anti-aging and pore control.
Cream: Cosrx Balancium Comfort Ceramide Cream. This cream has a ton of ingredients that can help sooth your skin, along with pore care, brightening, and hyperpigmentation.
Want to find more active ingredients for your routine? Download Picky on App Store and use Picky Match feature to find a Holy Grail product match for your skin type! Don't forget to also follow us on Instagram and see more on our blog for more skincare science content!