K-beauty broke into the global skincare/makeup scene in 2011 with their famous BB cream (Blemish Balm). Serving as a foundation, moisturizer AND sunscreen! From that point on, K-beauty ingredients and products have gained global popularity thanks to innovative and "unconventional" natural ingredients. Let's take a look at a few and see what all the buzz is about!
1. Propolis
Propolis is essentially bee hive glue. This ingredient is highly enriched with flavonoids, phenolic acids and terpenoids. Traditionally, propolis was used in medicine due to its antimicrobial, antioxidant and anti-inflammatory properties! Full of beneficial properties like:
Antioxidant that decreases free radicals
Promotes collagen synthesis
Decreases redness
Prevents photoaging
Picky's Picks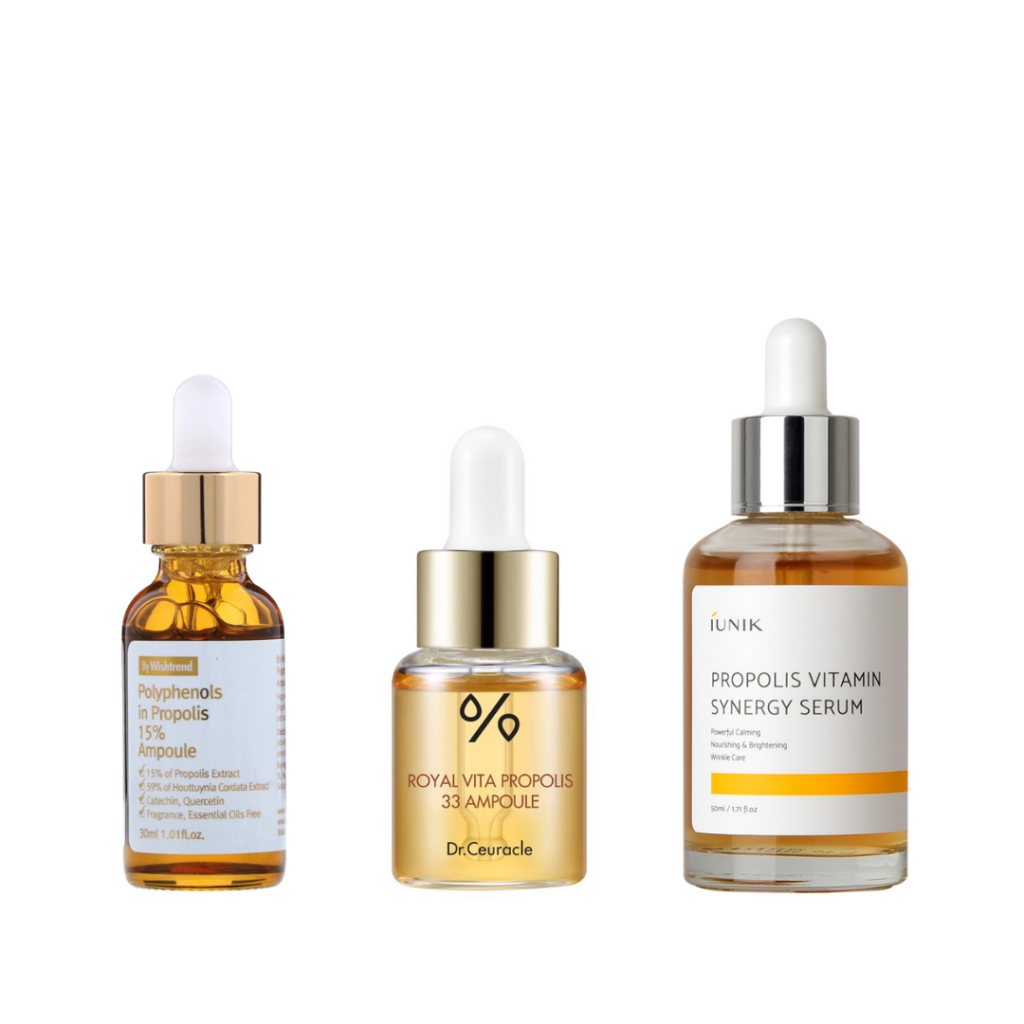 Polyphenols in Propolis 15% Ampoule from By Wishtrend. Royal Vita Propolis 33 Ampoule from Dr. Ceuracle. And Iunik's Propolis Vitamin Synergy Serum.
2. Snail Mucin
Snail mucin, may not have the most attractive name and probably less attractive is how it's extracted from the mucus produced by snail mollusks. But snail secretion contains some heavy benefits that far outweigh the less desirables. Such as:
Antimicrobial agent
Increases skin regeneration
Increases wound healing
Antioxidant
Picky's Picks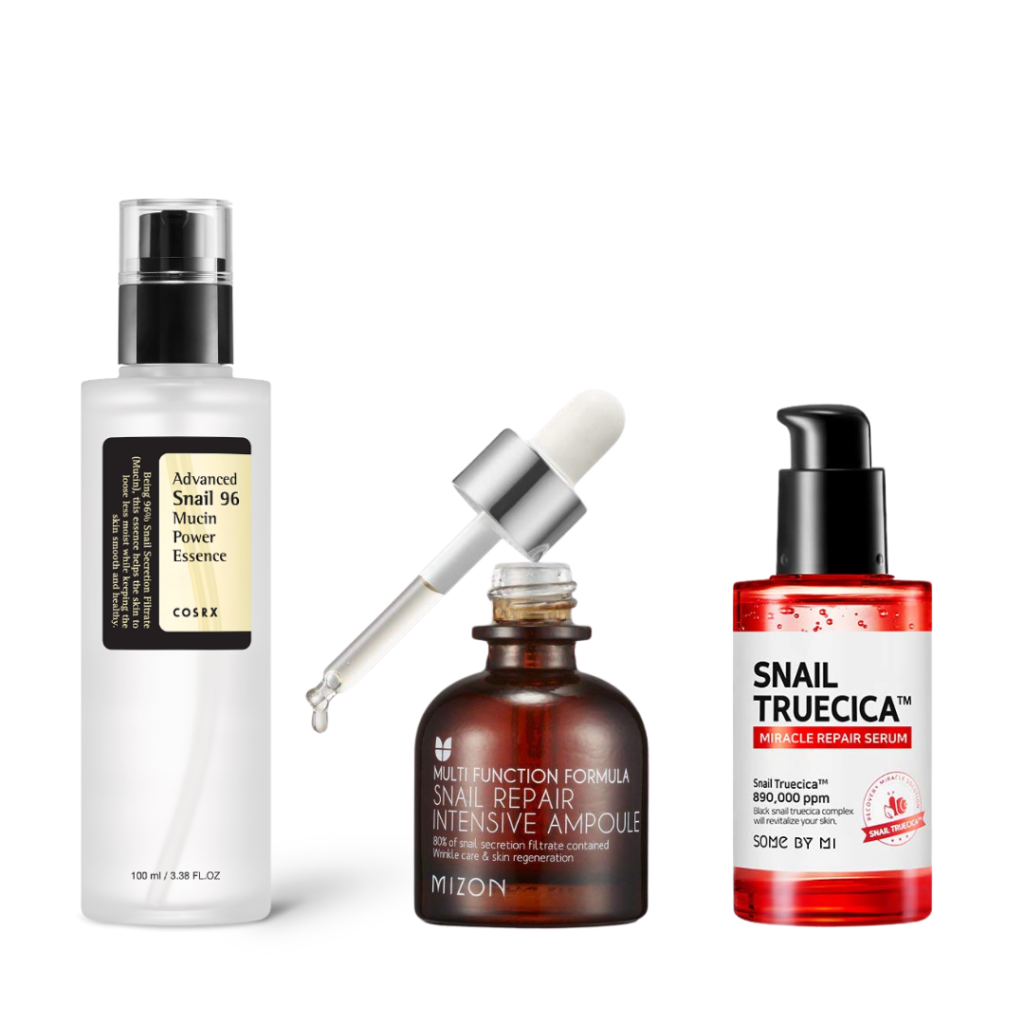 COSRX's Advanced Snail 96 Mucin Power Essence. Snail Repair Intensive Ampoule from Mizon. Snail Truecica Miracle Repair from Some By Mi.
3. Salmon Egg Extract
With rich fatty acids, proteins, vitamin and minerals, salmon eggs are great for promoting skin health! Salmon eggs is one of the star K-beauty ingredients thanks to their antioxidant and anti-aging properties. Studies have shown that salmon egg extract helps improve photoaging, wrinkles, pigmentation, redness and dryness!
Picky's Picks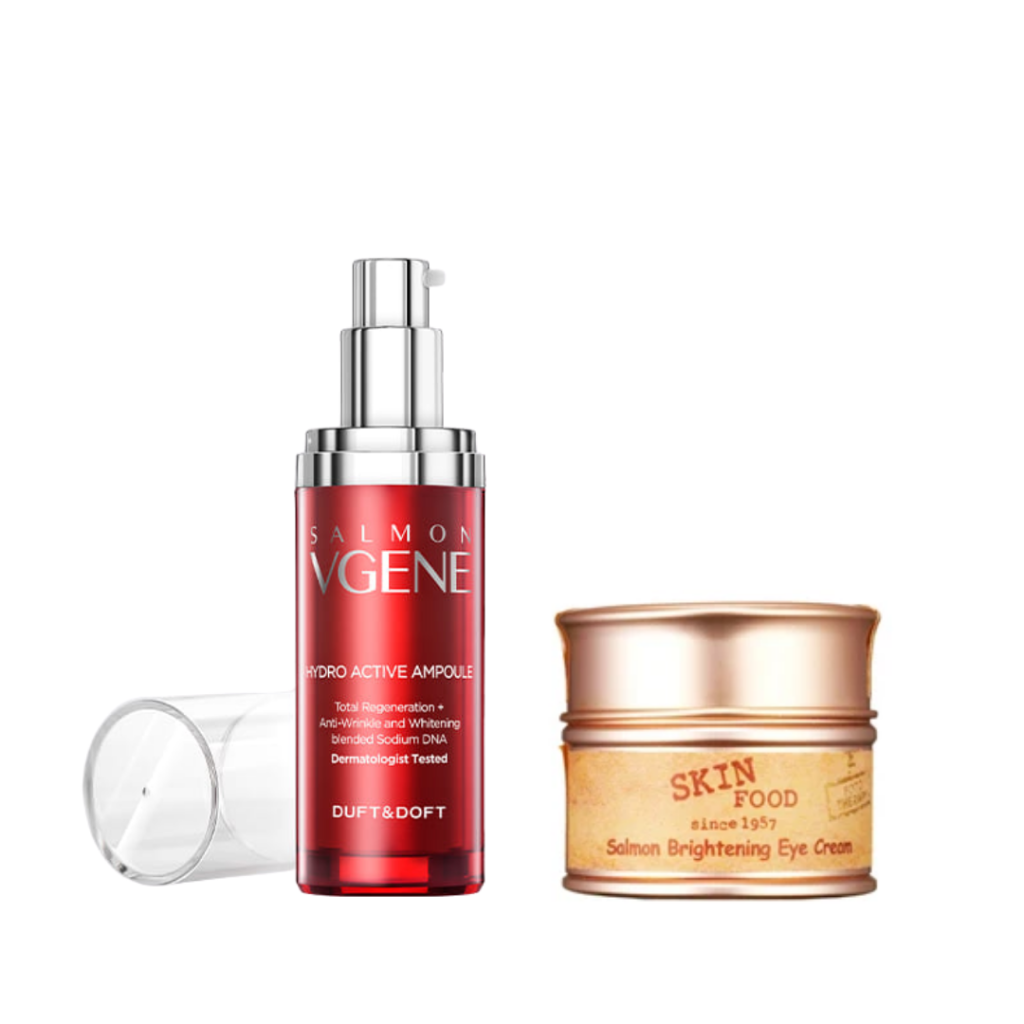 Duft & Doft's Salmon Vgene Hydro Active Ampoule and Skinfood's Salmon Brightening Eye Cream.
4. Bee Venom
Another buzzing K-beauty ingredient fit for this list. Bee venom may sound a bit menacing, but the antibacterial, anti-inflammatory and anti-acne properties are nothing to fear!
Antioxidant and antimicrobial
Anti-inflammatory
Fades hyperpigmentation
Stimulates collagen production
Anti-fibrogenic benefits for hair growth
Picky's Picks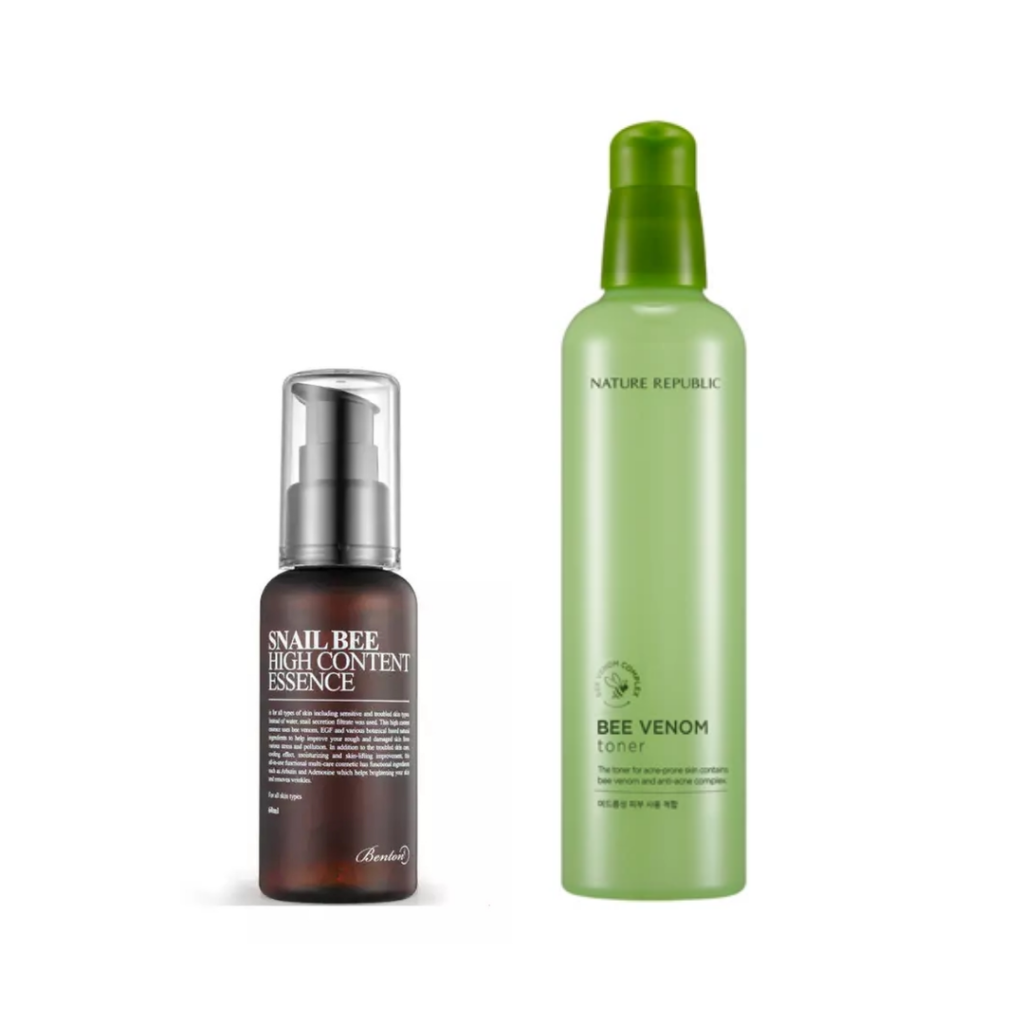 Benton's Snail Bee High Content Essence and Nature Republic's Bee Venom Toner.
5. Centella Asiatica
This popular K-beauty ingredient goes by many names: Centella asiatica, tiger grass, gotu kola or cica. This medicinal plant has been used in traditional medicine for hundreds of years! This ingredient holds compounds including asiaticoside, asiatic acid, medcassic acid, medecassoside and more. Benefits of centella asiatica include wound healing, especially with burns, psoriasis and scleroderma.
Picky's Picks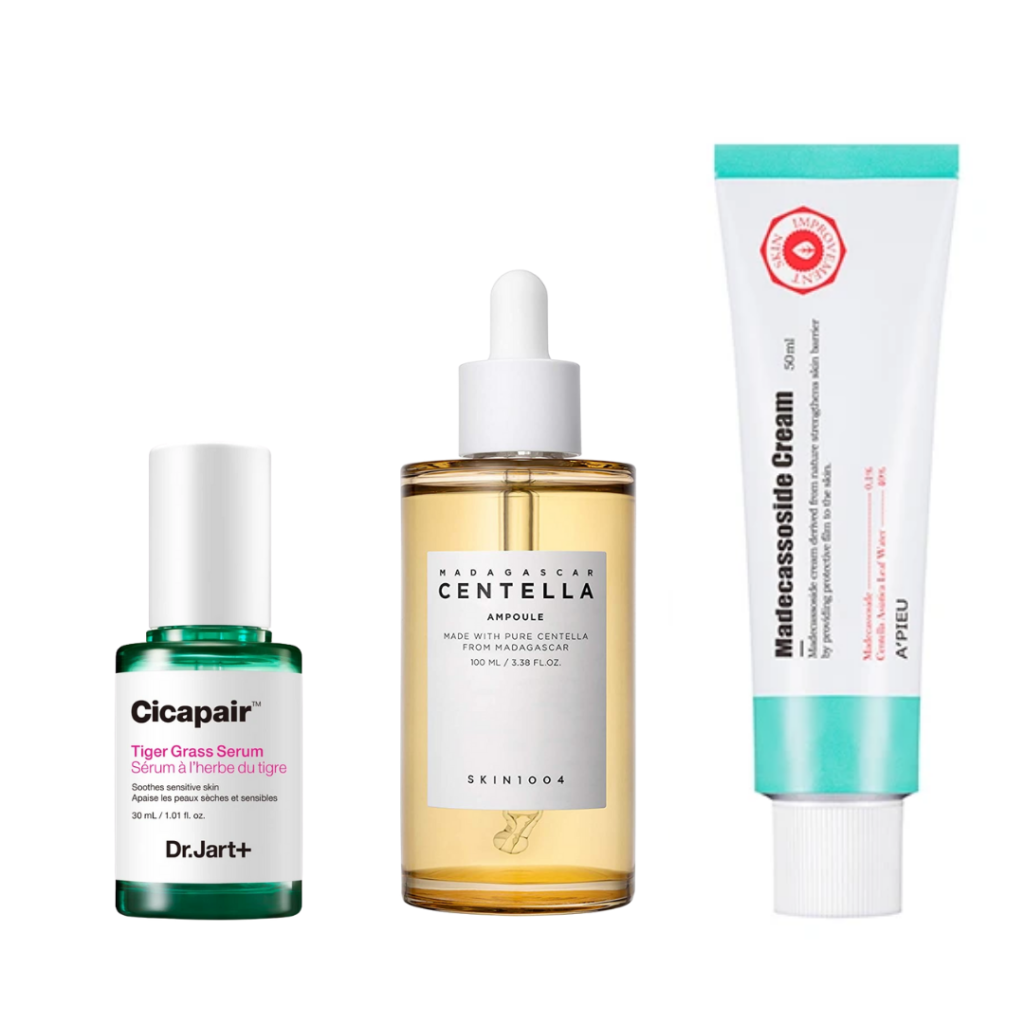 Dr. Jart+'s Cicapair Serum, Skin1004 Madagascar Centella Ampoule and Madecassoside Cream from A'pieu.
6. Licorice Extract
Not only delicious, but amazing for your skin! Licorice extract contains anti-melanogenic, anti-inflammatory and antimicrobial properties! Licorice extract is a key K-beauty ingredient when it comes to fading dark spots and hyperpigmentation.
Picky's Picks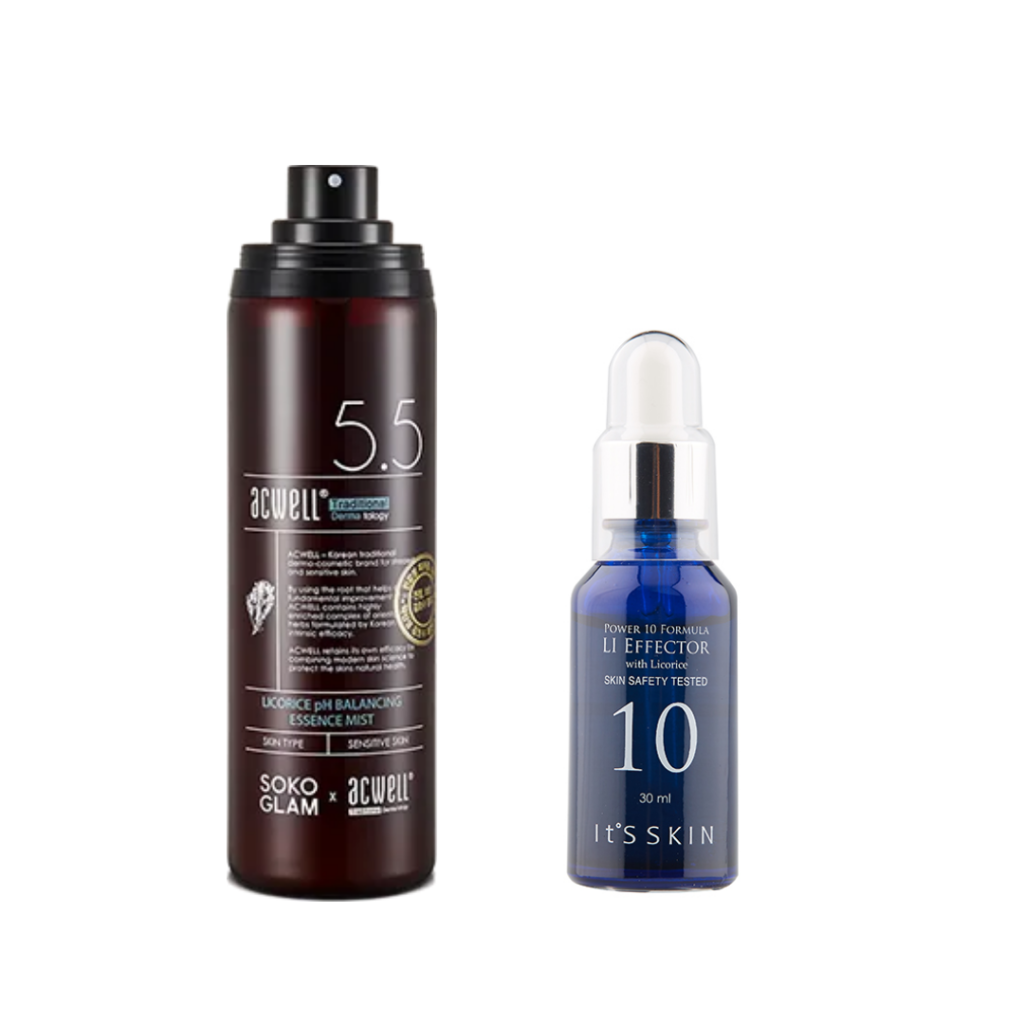 Acwell's Licorice pH Balancing Essence Mist and Power 10 Formula LI Effector from It's Skin.
7. Aloe Vera
For centuries, aloe vera has been used for so many things. Ranging from health to beauty to medicine. This versatile ingredient is chock full of beneficial properties such as:
Antibacterial and antioxidant
Anti-inflammatory
Wound healing
Stimulates collagen
Moisturizing and soothing
Picky's Picks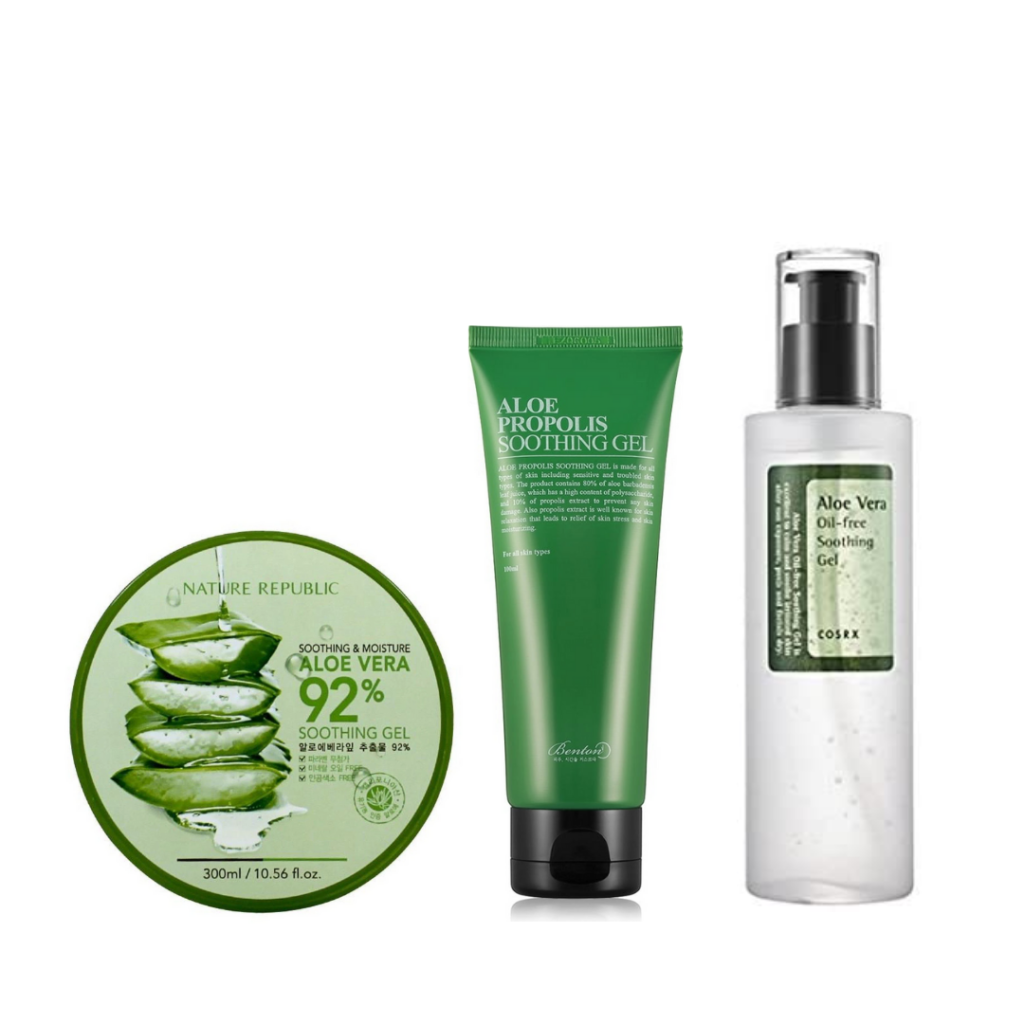 Nature Republic's Aloe Vera 92% Soothing Gel, Benton's Aloe Propolis Soothing Gel and Aloe Vera Oil-Free Soothing Gel from COSRX.
8. Ginseng
The Korean ginseng root was heavily used throughout history for medical purposes in China, Korea and Japan. In K-beauty, ginseng extract helps to diminish aging skin! This ingredient plays a part in reversing photodamage, anti-inflammatory and anti-melanogenic. An extra bonus is ginseng root extract can also be use to promote hair growth.
Picky's Picks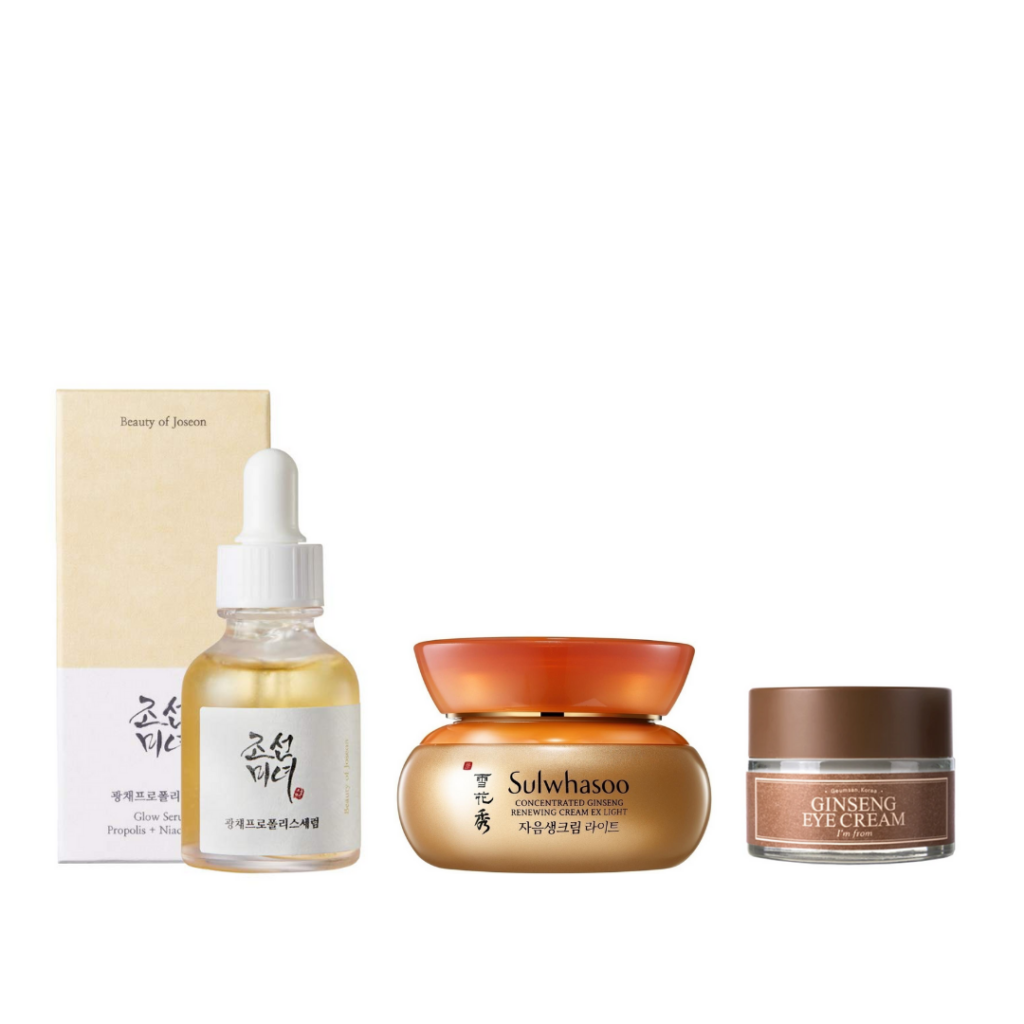 Beauty of Joseon's Repair Serum: Ginseng & Snail Mucin, Sulwhasoo's Concentrated Ginseng Renewing Cream EX Light and I'm From's Ginseng Eye Cream.
9. Snow Fungus / White Jelly Mushroom
Mushrooms are amazing when it comes to anti-aging, brightening and moisturizing properties! More widely used ones being snow fungus and white jelly mushrooms. According to one study, these types have shown better moisture retention capacity.
Picky's Picks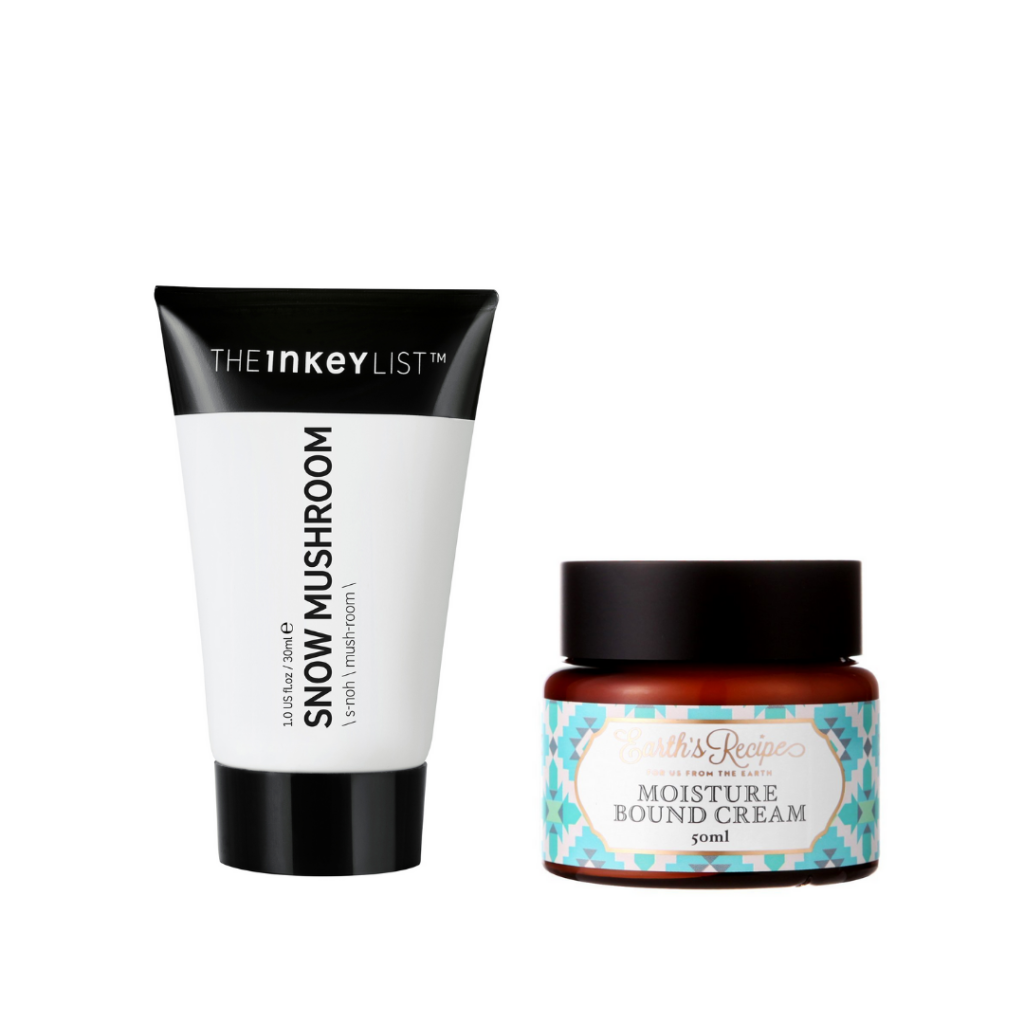 The INKEY List's Snow Mushroom and Moisture Bound Cream from Earth's Recipe.
10. Galactomyces Ferment Filtrate
Galactomyces Ferment Filtrate or GFF is a yeast made up of a unique blend of vitamins, minerals, amino acids and beta glucans. In the K-beauty scene, GFF is used as a moisturizing agent with proven brightening, anti-aging, barrier enhancing and antioxidant properties.
Picky's Picks
COSRX's Galactomyces 95 Tone Balancing Essence and Secret Key's Starting Treatment Essence.
K-Beauty Ingredients on Picky!
Interested in finding more of these ingredients? Well, Picky has plenty to search through. Customize your search with our Mega Search Filter to find just what you need. Narrow down the K-beauty ingredients you want and see which is a Picky Match for you! Don't forget to follow us on Instagram and check out more skincare science content on the Picky blog.