Quick! You're stuck on a deserted island, which three skincare products do you take with you? It's a hard question, right? That's why we asked our Picky Experts to give their three skincare essentials for when you're stranded on a deserted island. Maybe this can help highlight the essential skincare for your routine!
Deserted Island Skincare Lists
#1. Sunscreen, Cleanser and Retinoid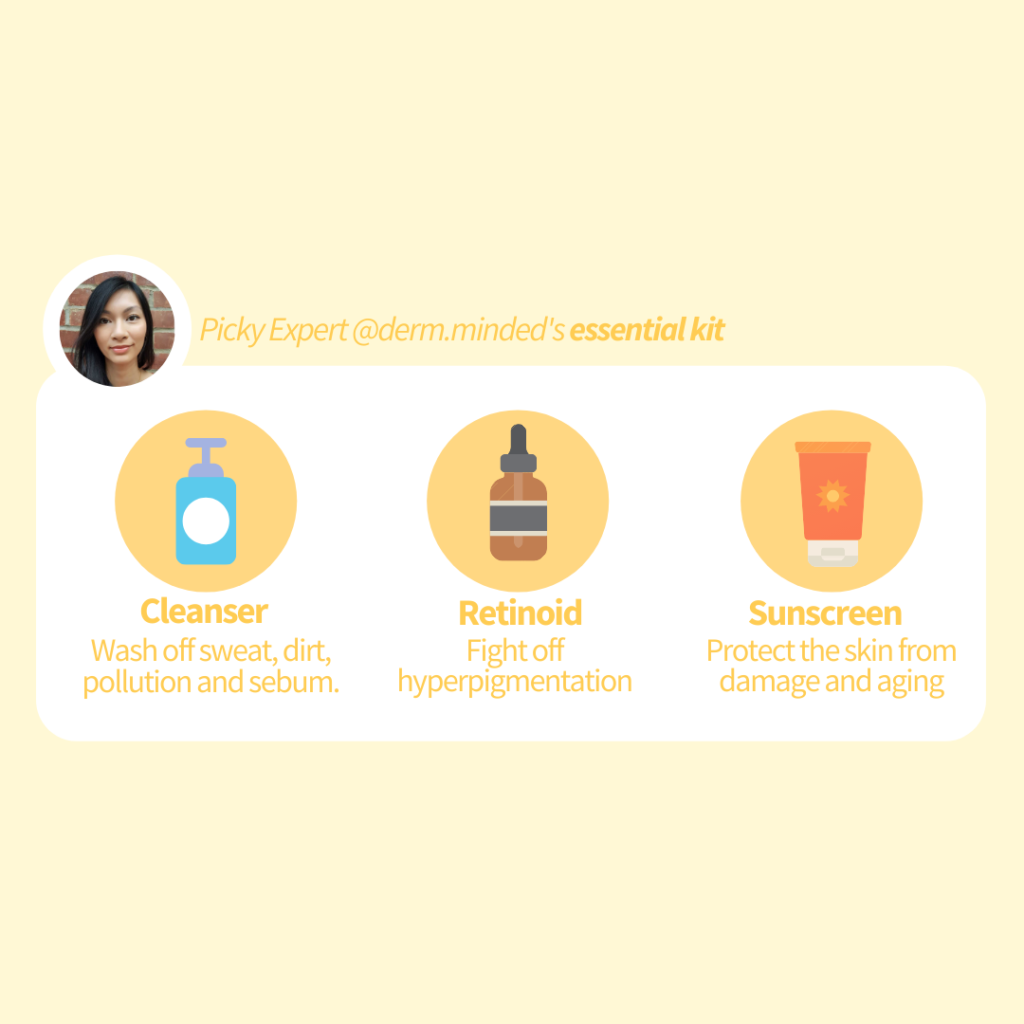 Our Picky Expert Baokim (@derm.minded) came up with her list rather easily and it goes as the following:
Sunscreen: Mineral based and water resistant sunscreen (SPF 50+ of course).
Cleanser: A cleanser to wash off sweat, dirt, pollution and excess sebum.
Retinoid: Retinoids added in a moisturizing base to combat acne, aging, hyperpigmentation texture and skin cancer!
#2. Cleanser, Facial Mist, Sunblock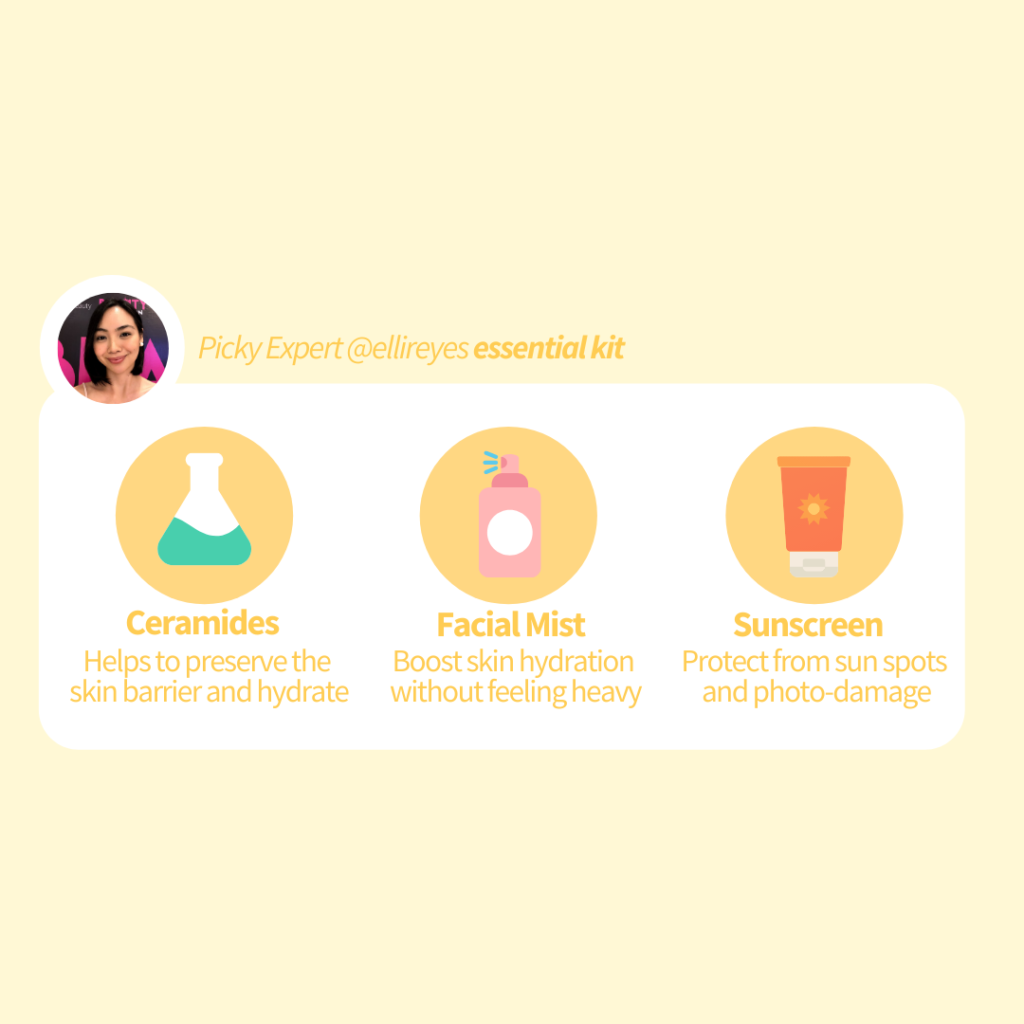 Picky Expert Dr. Elli (@ellireyes) has a slightly different approach to deserted island skincare essentials. Focusing more on the ingredients rather than product, so let's see what and why!
Cleanser: With ceramides, niacinamide and hyaluronic acid! Ceramides helps to preserve the skin barrier, niacinamide can help with sebum production and hyaluronic acid keeps that skin hydrated (necessary in a deserted island).
Hydrating Facial Mist: To boost the skin's hydration without being too heavy, also it's easy to carry around and spray anytime of the day!
Sunscreen: Need that complete photo protection! Sunscreen is essential if you plan to roam the island without worry of sun spots or wrinkles!
Deserted Island Skincare Picks
Baokim's Skincare Pack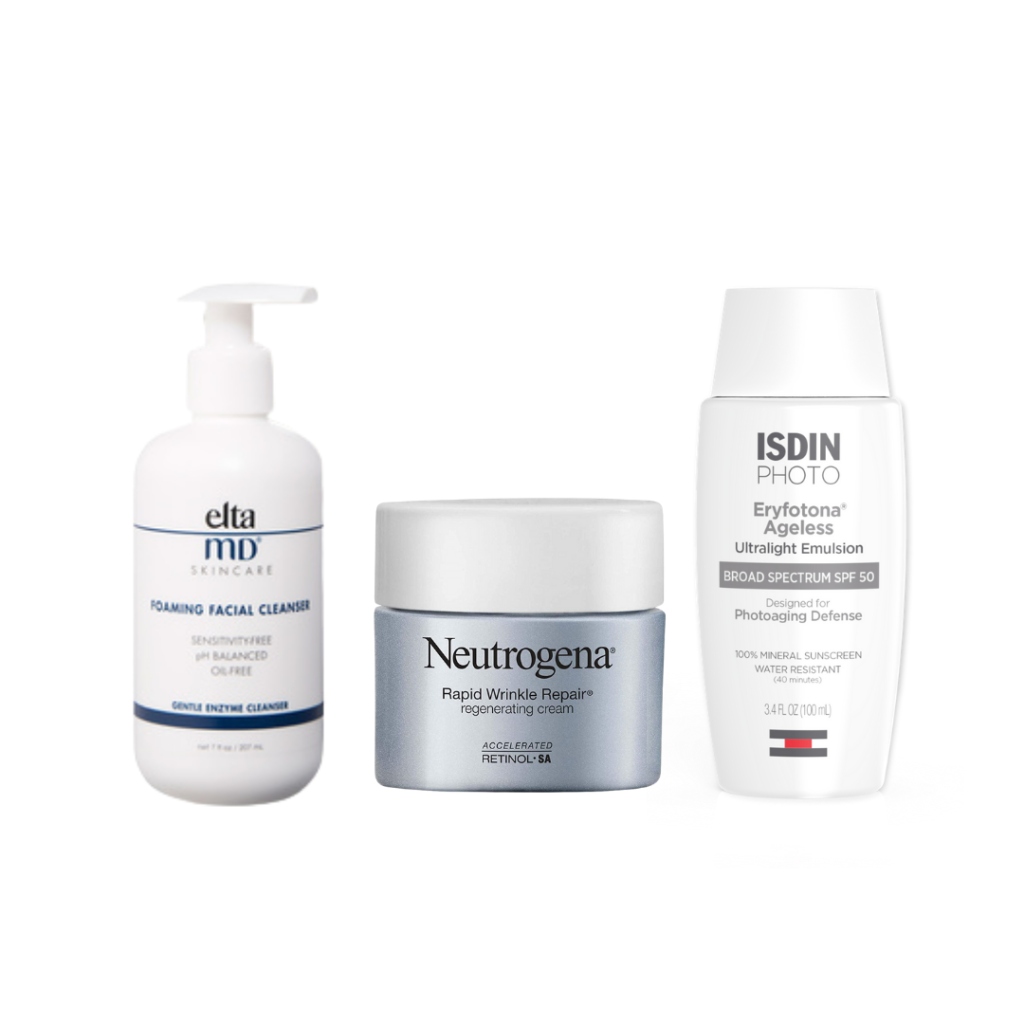 Sunscreen: ISDIN Eryfotona Ageless Ultralight tinted mineral sunscreen is perfect. Equipped with water resistance and peptides to protect from the sun and repair any damage!
Cleanser: Elta MD Foaming Facial Cleanser is next in the deserted island essentials thanks to it's nice clean and bromelain enzymes that soothe rather than strip.
Retinoid: Neutrogena Rapid Wrinkle Repair Regenerating Cream is amazing with super gentle retinoids with deep moisturizing base. Full of anti-aging benefits in addition to hydration.
Dr. Elli's Skincare Pack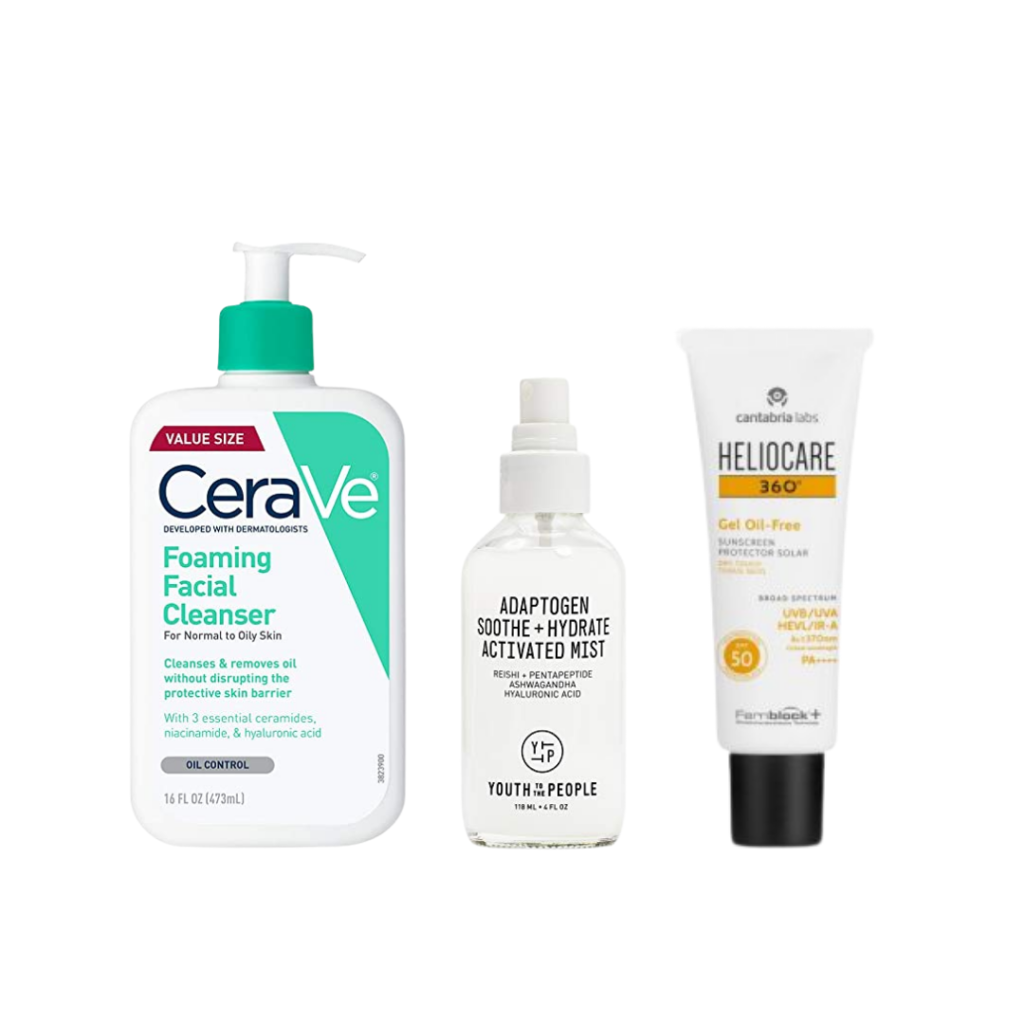 Get Personal on Picky
What are you looking for? Picky has multiple filters to help you find exactly what you need! From face to lips, oil cleansers to serums, anti-aging or acne-free, take your pick and customize what you're looking for using the Mega Search Filter. Need a little help? Then swing by our blog for more skincare science or read through Q&A for suggestions! Don't forget to follow us on Instagram!