Picky not only gives helpful ingredient and skin type insight for over 40,000 skincare products, but we also provide users the chance to test and review products for free! If you're curious about our weekly Picky Review Giveaways and special Picky Rewards, then you're in the right place. Here's a one-stop-shop for all things Picky Rewards and Giveaways.
Weekly Giveaways
Every week Picky launches a Picky Review Giveaway with different brands so that our users can try out various skincare products in exchange for authentic and honest reviews!
So far, we've collaborated with hot brands like COSRX, Isntree, Abib, Keep Cool, Dear Klairs, Purito, Rovectin and more. We announce giveaways directly on the Picky app and through our Instagram (@go.picky and @pickyrewards).
Announcement
First, we announce the giveaway via the Picky app and Instagram. Country restrictions can apply, so always make sure to check. Also, Picky Points are necessary for applying. Different giveaways can have different point values and points are not returned if you're not selected. Typically, an event will run for one week.
Selection
Once the event is closed, it's selection time! There's an advantage for those that stay active on Picky. Those writing quality reviews, comments and posts tend to have a better chance of winning! We also give more options to help boost your chances. Such as commenting and sharing on our Instagram posts! Once the winner's have been selected, an email is sent out to winners.
Confirmation
This part is crucial! If you're selected, you need to confirm your participation. Don't miss out on a giveaway by ignoring our email! Sometimes they can get lost in spam or promotions, so check your inbox thoroughly.
Winners need to create an account via our Picky Rewards website (this is different from your Picky account), select the giveaway they've won, input the discount code (provided by Picky through email) and fill out the shipping address! All of this is explained in the emails sent to winners.
Shipping
After confirmation is complete, shipping is the next step. Shipping is handled by the brands, so the services they use is by their individual preferences. Shipping can take up to 6 weeks. Picky will give updates, but only as we are informed. Customs and/or taxes can apply depending on the region. Picky has no responsibility for shipping or fees so please check with local customs to find out more.
Reviews
Writing reviews is a requirement if you're selected for our giveaways. A deadline for when we expect reviews to be finished is provided, but don't worry we will also send a follow up email one to two weeks ahead of time to remind you. We will also create a Google Form for submission so you can easily link or upload your reviews for us to check!
We want quality reviews, to see what that entails click here for Reviewer Rules and Guidelines.
Failing to write a review before the deadline (delays with shipping issues are exempt) can result in being blacklisted for the next or future events. So mark your calendar and check your inbox!
Picky Rewards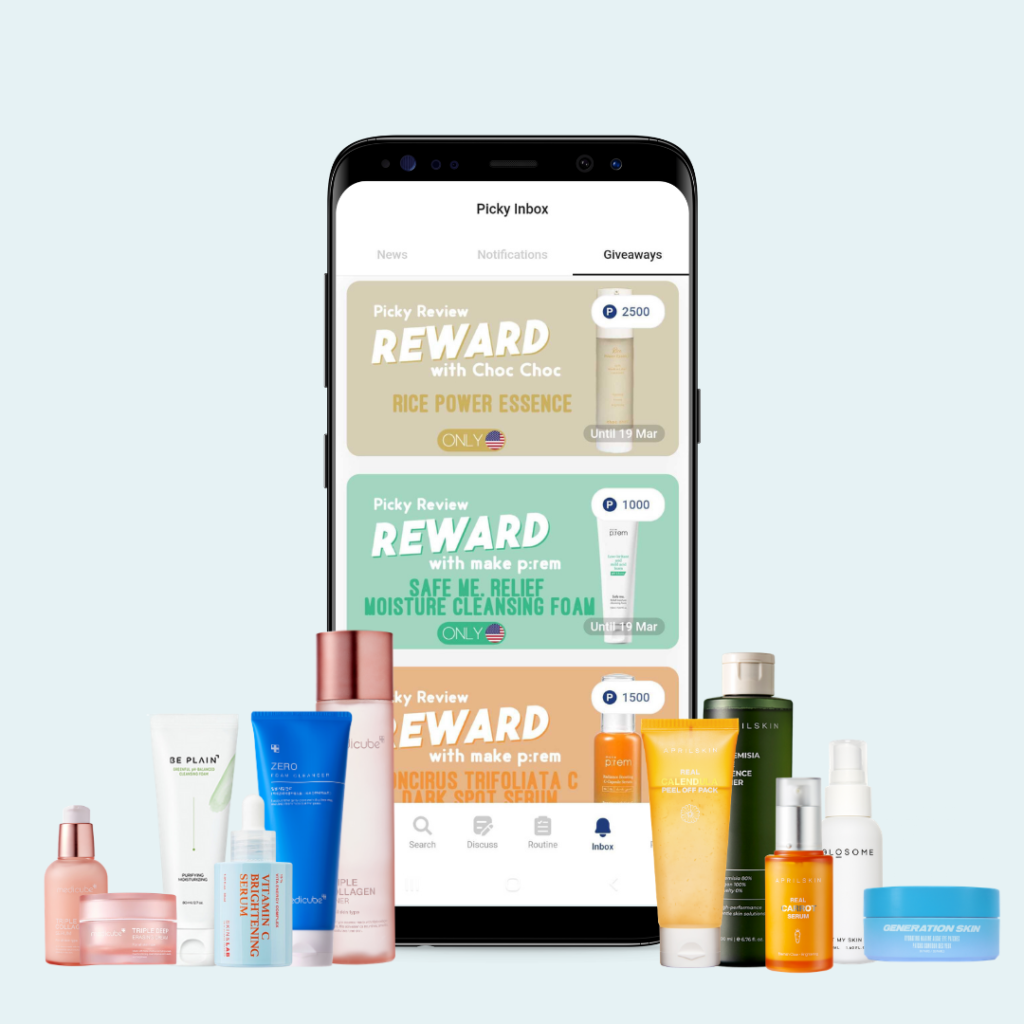 Picky Rewards was created to appreciate our top users and give them access to events exclusive for them. Typically, new and emerging skincare brands with promising products! Rewards are not weekly, but instead announced on a rolling basis. New ones can pop up un-announced, so it's best to always refresh your app!
Who can redeem Rewards?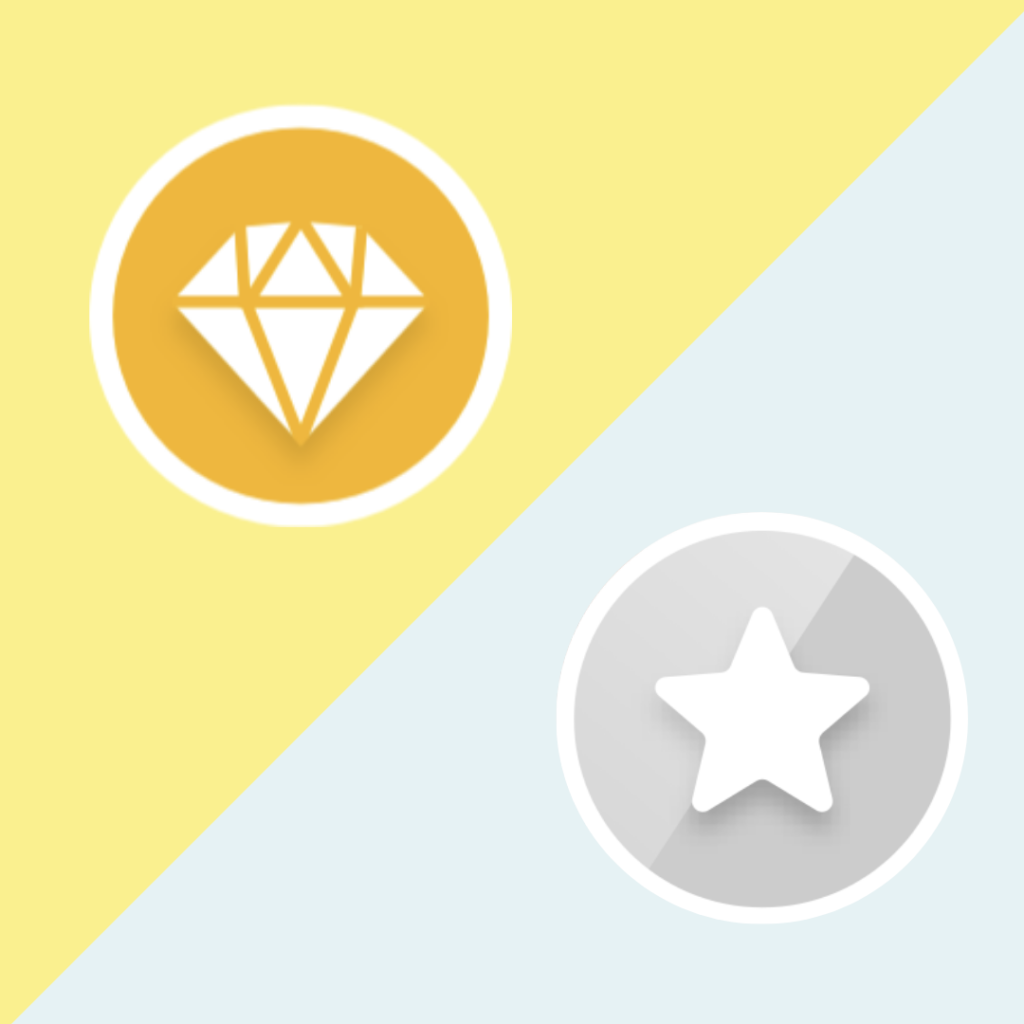 Only the Picky Squad and Super Picky Squad can redeem these special events. There are some events that are only open to Super Picky Squad. Click the links to learn more about the Picky Squad and Super Picky Squad!
Announcement
Picky Rewards are periodically added on the Picky app and Picky Rewards website. There may not be an announcement for each Reward, so stay up to date by checking the app regularly. There may be country restrictions for some Picky Rewards, and make sure to keep those Picky Points ready because you'll need them to redeem! We recommend entering the event as soon as you see it.
Redeem Rewards
Compared to Giveaways, there is a significantly higher chance of winning a Picky Reward. There is no guarantee to win, but due to the limited number of eligible users, many users will win the Picky Rewards they enter, especially if they have historically followed the review rules of posting on Picky and on Instagram. There is no guarantee that Super Picky Squad or Picky Squad members will win a given event.
Picky Rewards are viewable on our app and to redeem, a discount code will be provided to those that have successfully redeemed their Reward after the event has ended, the process of which is similar to Giveaway Confirmation section.
If you did not win, in some cases, our Picky team may refund the points you used. You can email our Picky team with details.
Confirmation
When first getting started, Picky users must register for an account by clicking here.
Once your account is set up, you can find the Picky Reward you submitted points for, and use the discount code at checkout in order to receive a 100% off discount. All shipping updates will be provided to you through emails, so make sure to keep email notifications checked.
Once the list has been finalized, all is good to go unless otherwise indicated.
The shipping and review sections for Weekly Giveaways also apply to Picky Rewards!
Picky Reward & Giveaways
You can find these located right on the Picky app right in your inbox, under the Giveaways section. Or go right from the homepage with the Giveaway and Reward banners. See you on Picky!