We interviewed the SKIN1004 team to reveal their secrets to K-beauty success. They reveal what it's like working for a K-Beauty company and we're obsessed! SKIN1004 believes everything that touches your skin should be pure, so get ready to become an angel ("1004")!
Introducing the SKIN1004 Team
Editor's Note: This is a summarized version of the interview between Picky and SKIN1004 – the words here are not word-for-word. To hear and see the entire interview, please watch the video above.
PICKY: It's Karol and Sarah from Team Picky. We're here with representatives of the SKIN1004 Team, Sena and Maria. Can you introduce yourselves and your role in the brand?
Sena (SKIN1004): I'm the country manager at SKIN1004 and I'm responsible for sales within the US territory and platforms for US.
Maria (SKIN1004): I'm responsible for Europe and CS marketing.
PICKY: Tell us about SKIN1004 came to be. What is your main concept?
SKIN1004: Our brand's main concept is based around Centella Asiatica because we believe that whatever touches your skin should be pure and the raw ingredients should be pure. When we were looking for these pure raw ingredients, we ended up in Madagascar and found this land where the raw ingredients were untouched by human hands, so I guess that's where we began.
Working at SKIN1004, A Leading Korean Beauty Company
PICKY: Tell us how daily life working at SKIN1004.
SKIN1004: Even though we're a Korean company, the atmosphere is not like that of an ordinary Korean company. Our office environment is really flexible and I feel very comfortable. We don't have a dress code and we have music turned on at times. We don't have to call each other by our position names [Korean companies usually require employees to call other employees by their last name plus their position title], so it really feels like we're a family.
SKIN1004: I think one of the fun things from working here is that I didn't think I'd find such close friends from work. With the community that we have with our coworkers, I was able to find lifelong friends, even if I change my workplace in the future, and I think that's really valuable and hard to find.
SKIN1004: The people you work with, that kind of synergy is so important, especially when you're working on brand concepts and everything is so fast-paced, it's important to be able to work together and bounce ideas off of each other.
PICKY: As a company, do you keep up with the trends to come up with specific ingredients or specific types of skin care that is more trending?
SKIN1004: Everyone in the company tries to keep up with things related to the business, but we have different teams in charge of researching different categories. We have about 40 employees, and we have a Strategy team that researches the trends, a Brand Production team that searches for new skincare products of technology, a Content team that keeps in touch with trends, etc.
SKIN1004: I think that's why it's so important to communicate within each other, because if somebody finds in their own field, they can share it with another team.
How to Pronounce SKIN1004
PICKY: One thing that a lot of our viewers were curious about was how to pronounce the brand name. Because some people say it's "Skin One Thousand Four" and some say Some people say "SKIN 1004." Some people say it's "Skin Cheonsa" ["Skin Angel" in Korean]. So we wanted to know more about this name – how do you pronounce it? And why this particular name?
SKIN1004: So, in Korean it is correct to say "Skin Cheonsa" because "1004" the number is pronounced the same way as the word "angel" in Korean. But among the English-speaking community, we've stuck with SKIN1004 ["Skin One-Oh-Oh-Four"].
PICKY: Okay, setting the record straight. It's Skin One-Oh-Oh-Four.
Signature Centella Line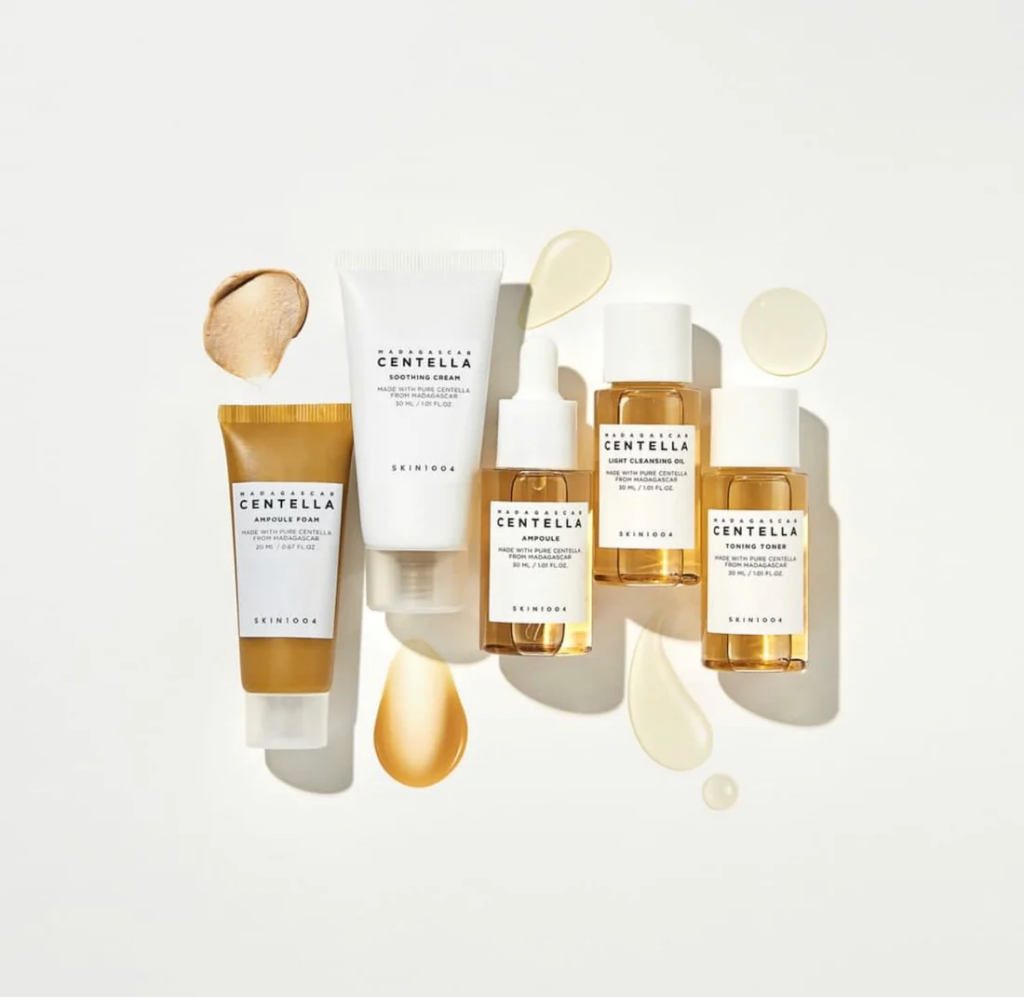 PICKY: We know that your products have the precious Madagascar Centella ingredient. Let's talk more about your Signature Centella line. The color is liquid gold! Why did you think of this color?
SKIN1004: Well, this is the natural color of the Centella extract. Our Brand Content team wanted to have the natural skincare vibe without putting green leaves in the front. If you see our Instagram, you see pictures of oceans and mountains, places you won't see in everyday life. That's our image of untouched nature, and we're trying to portray that into our products as much as possible.
SKIN1004: So for our main Centella line, we have cleaning products, like toner, ampoule, etc. Our cleansing oil is one of my favorite products – I use it everyday. Our Ampoule Foam is more gentle than the normal cleansing foam type products. It's a cleansing foam, but it has our ampoule in it, so it's soothing as well as cleansing.
SKIN1004: Our best-selling product is the Centella Ampoule – I'm sure you've seen it on Instagram and Picky.
SKIN1004: Right now it's winter, so everyone is blasting the heater indoors, so it gets really, really dry. It's really helpful to work in a skincare company because you have so many products in front of you. When it's silent at the office, you can hear someone putting on our Hyaluronic Acid mist. Not only the girls, but the male coworkers also use our products, especially the mist.
Hyalu-Cica Line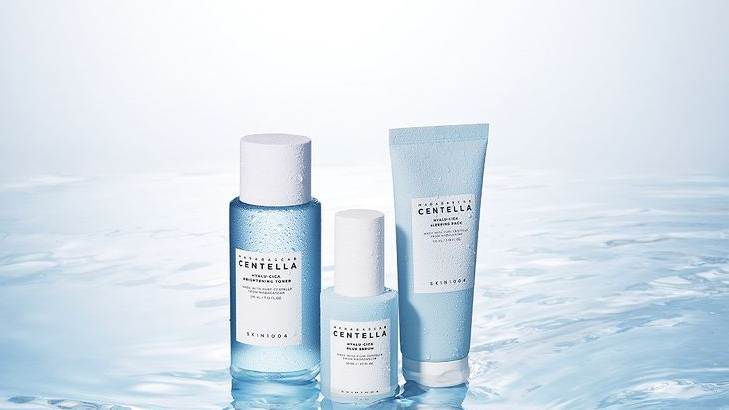 PICKY: Now, the Hyalu-Cica line – the name is a really fun one to say. So can you tell us a little bit about this line and how it's different from the signature line?
SKIN1004: If we breakdown the name, Hyalu comes from Hyaluronic Acid, and Cica comes from Centella. So we've mixed Hyaluronic Acid with Centella for this line. It's a really soothing yet moisturizing combination. We've had to break down the name a couple of times before it became well understood.
Tone Brightening Line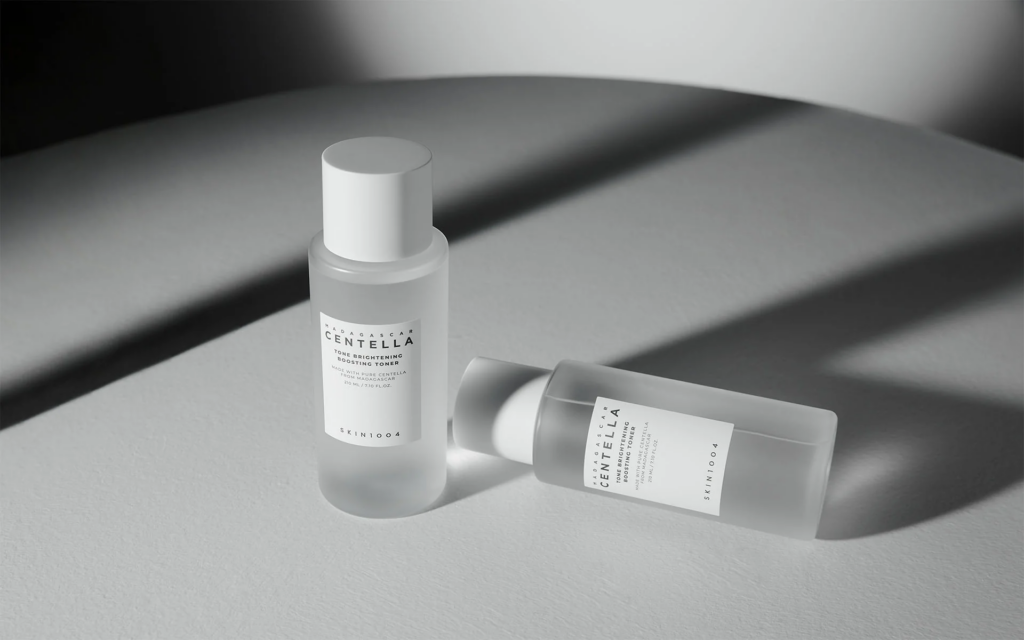 SKIN1004: We also have the Tone Brightening line, which is focused on brightening your skin and finding that inner glow. I think a lot of our customers were used to the light and watery feeling of the Centella ampoule but wanted something more viscous, more gel-like, like this product.
SKIN1004: Our brand is focused on taking feedback from customers and reshaping future products based on the skincare needs of our customers. I think that's how our products end up coming to be.
Poremizing Line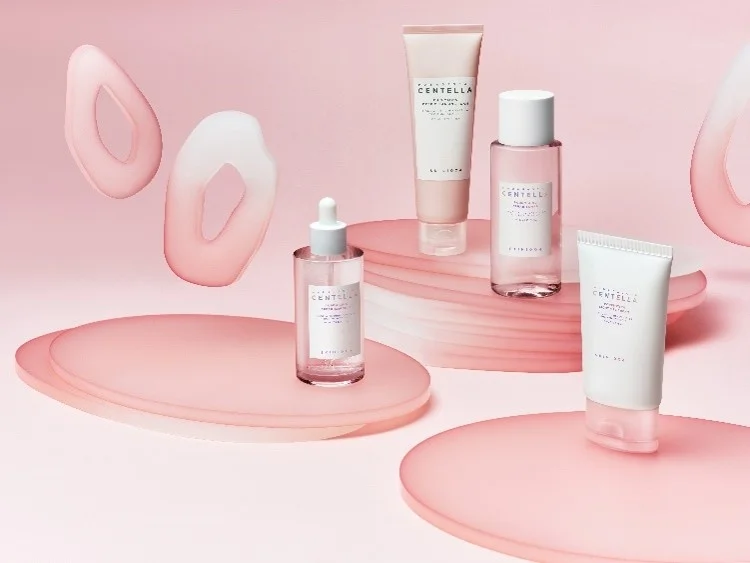 SKIN1004: We have a pink schemed-line that is focused on helping minimizing pores, not only horizontally but vertically. This line is focused on Pink Himalayan salt, in addition to Centella Asiatica extract, to take care of your pores. In the packaging, we've even added a pink image of the Himalayans, so our customers can have that natural experience.
PICKY: It's so nice how there's always a concept behind a product.
SKIN1004: There always is, like I mentioned before, the great nature coming to the bottle.
Recommendations
SKIN1004: Here are our recommendations for who should try which lines. Our products are suitable for people with all skin types: sensitive skin, oily skin, dry skin, etc. But as always, it's important to patch test before you apply it liberally to your whole face.
| | | |
| --- | --- | --- |
| Product Line | Who Should Try It | Key Ingredients |
| Centella | People with red or easily irritated skin | Centella Asiatica Extract |
| Hyalu-Cica | People who want moisturizing | Hyaluronic Acid, Centella Asiatica Extract |
| Tone Brightening | People with dark spots or want overall brightening | Madecassoside, Centella Asiatica Extract, Singreen |
| Poremizing | People with clogged or enlarged pores | Pink Himalayan Salt, Centella Asiatica Extract |
Editor's Note: SKIN1004 runs Giveaway Events on the Picky app, as well as campaigns with the Creators campaign, so go check them out if you're interested in free products in exchange for reviews.