Bringing you another fun Celebrity Routine Reveal with skin influencer and well-known dermatologist YouTuber, Dr. Dray! We took a look at the "Dermatologist's Skin Care Routine (AM/PM) with Retin-A" from Dr. Dray's YouTube channel for analysis! And she has some great, and budget friendly, picks and tips in her skincare routine. Let's get into it.
Dr. Dray's Skincare Routine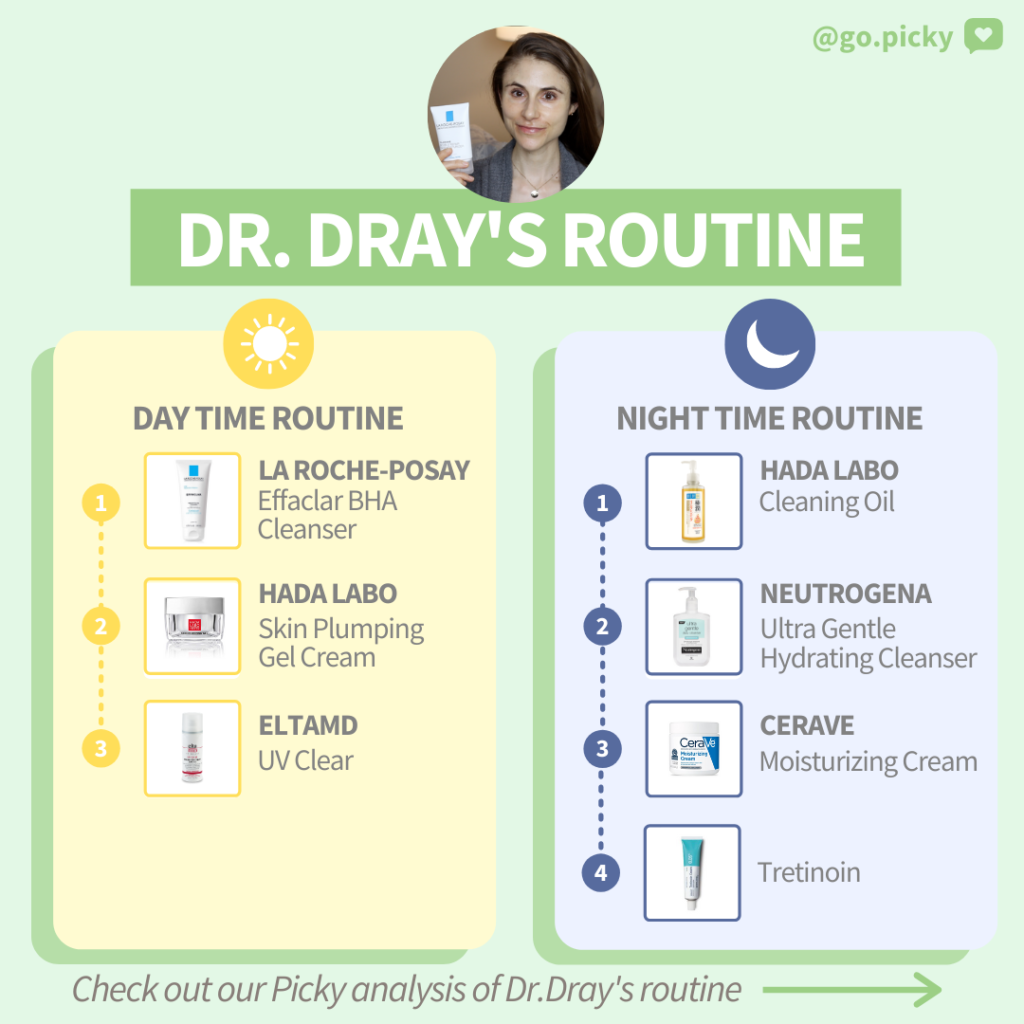 To get a good idea of Dr. Dray's skincare routine, you can look at this quick graphic! Her morning and night time routines are super basic and convenient, nothing too fancy or complicated here! Check out the product highlights and some of our tips to help improve your skincare game.
Day Time Routine
Product Highlight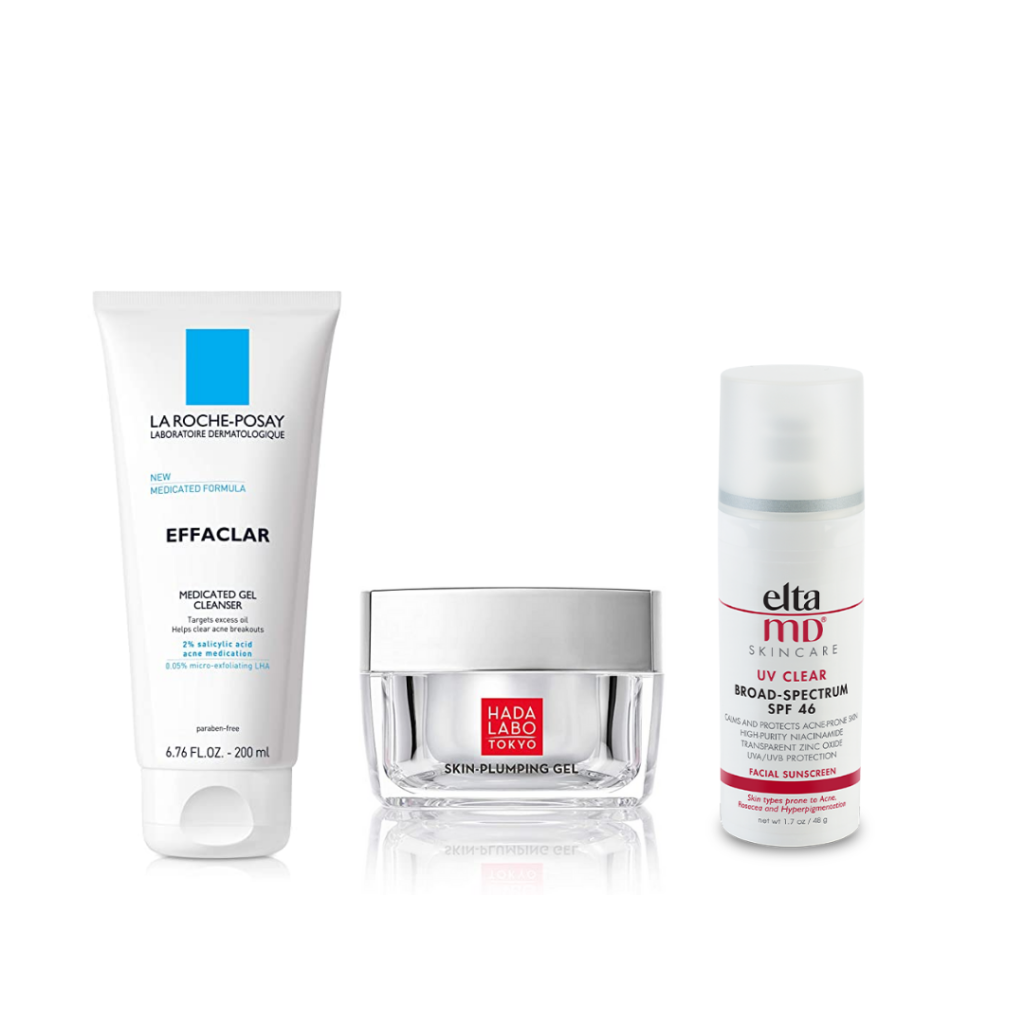 In the morning, Dr. Dray uses La Roche-Posay's Effaclar BHA Cleanser to help with acne control. Of course, you can skip this step, but if you worry about oily or acne-prone skin BHA can be a saving grace. Next, before your face dries, pack on the Hada Labo Skin Plumping Gel Cream to lock in all that moisture. Then, the most important step, sunscreen! And Dr. Dray doesn't apply EltaMD UV Clear lightheartedly. Don't be afraid to really layer it on!
Tips
Using a cleanser with BHA or salicylic acid in the morning can help with acne and oil control. You don't need too much, just gently rub a thin layer and your skin will benefit from the contact! Also, make sure to re-apply that sunscreen throughout the day. Your sunscreen isn't magic, it won't last for the entire day.
If you're confused on which moisturizer or sunscreen is right for your skin type, fear no more! We have a full article on different types of moisturizers and sunscreens you can explore.
Night Time Routine
Product Highlight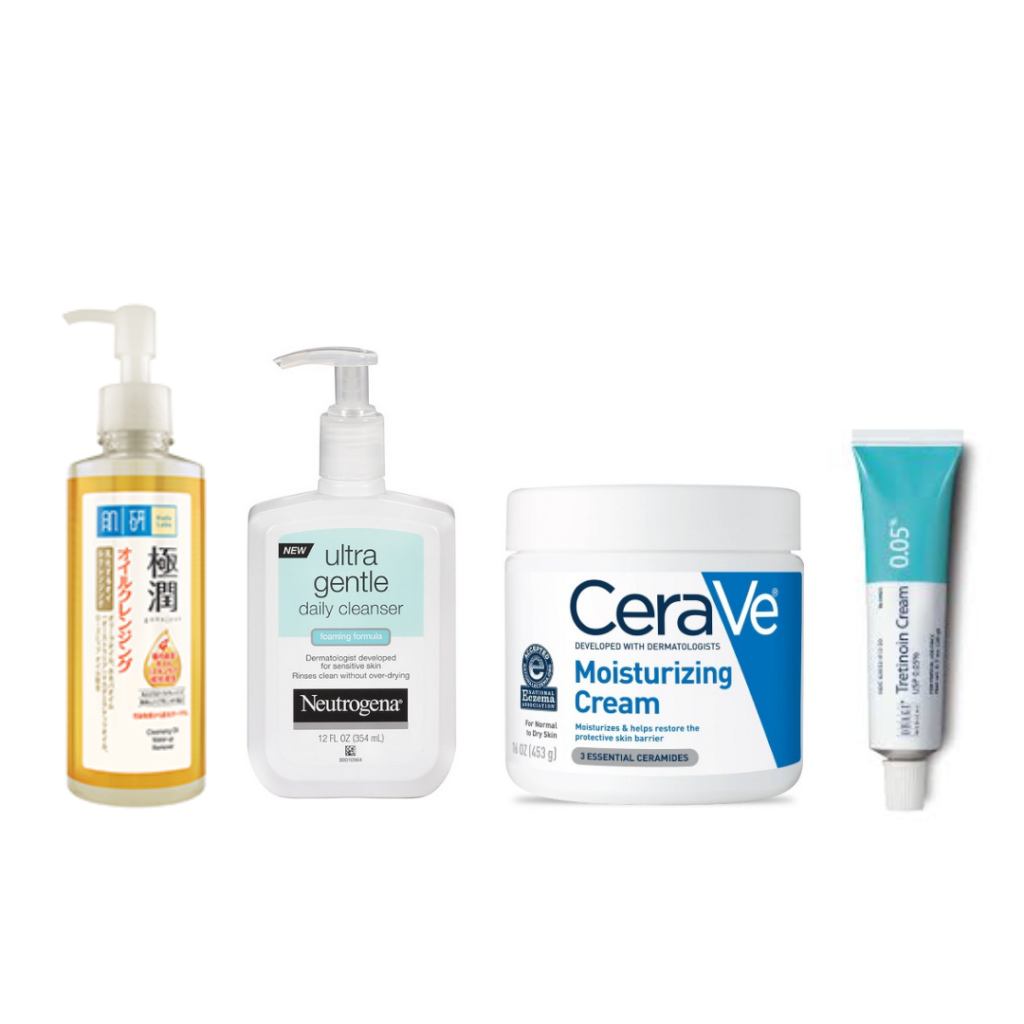 Still simple, but highly effective. Dr. Dray starts out with a double cleansing step with the Hada Labo Cleansing Oil and Neutrogena Ultra Gentle Daily Cleanser. Then keep water from evaporating away from your skin by applying CeraVe's Moisturizing Cream before it dries. After your face is nice and dry, add on that tretinoin. This is prescription based and should be discussed with your dermatologist!
Tips
Double cleansing is helpful if you're wearing heavy makeup or feel a bit oily or dirty. It can rub away the impurities before your second cleanser! A great thing about the CeraVe Moisturizing Cream is it can be used from head to toe, so don't be shy and apply. Lastly, tretinoin or any retinoid could bring potential irritation and dryness, so it's best to sandwich it between nice layers of moisturizer!
If you need more tips on retinoid irritation, check out our 5 tips to help avoid it!
Dr. Dray's Skincare Routine Analysis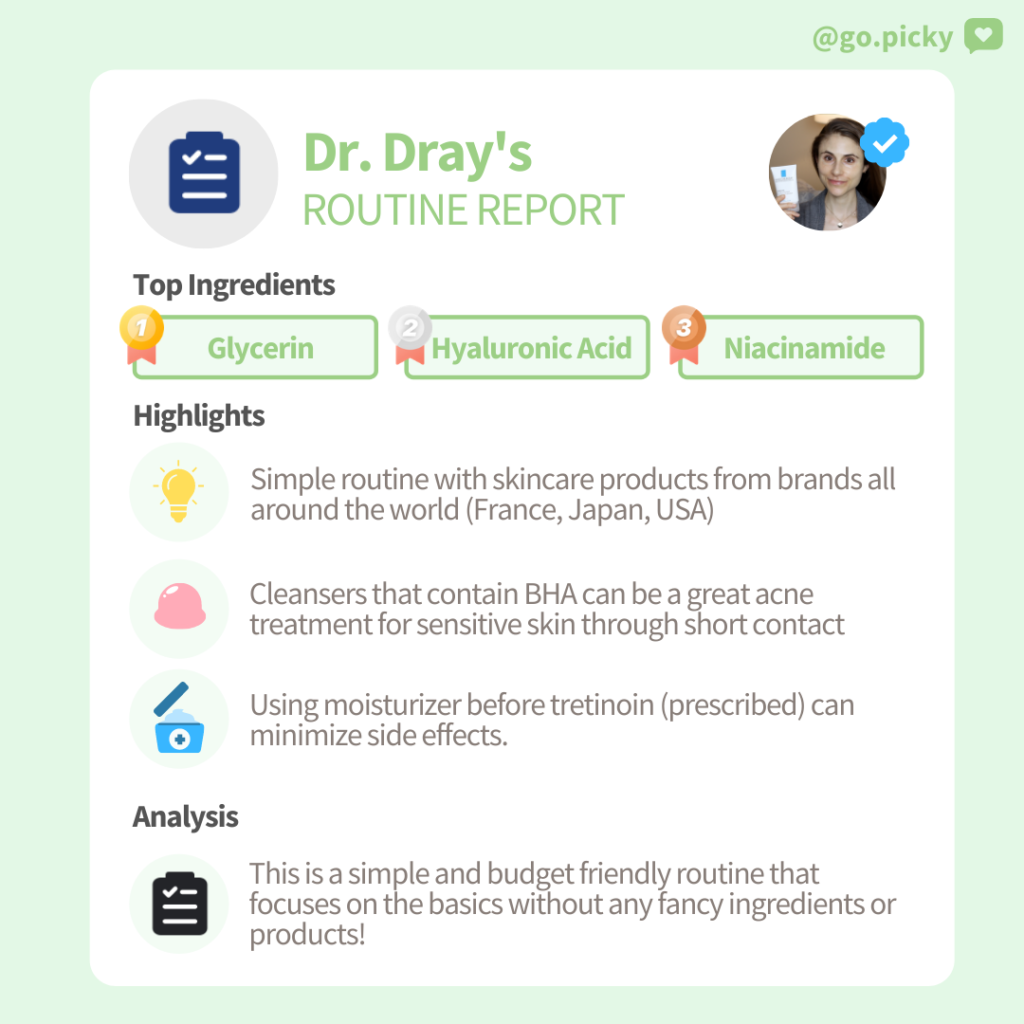 Dr. Dray's skincare routine is basic and effective, focusing on the essentials. No fancy products or price tags, this routine keeps it simple and wallet friendly, and we definitely approve!
Build Your Routine
Want to make a routine like this? Head to the Picky app and build your routine now! Compare products with our new Product Comparison feature and create a skincare routine that works for you. Need help getting started? Click here to go back to our Picky Blog for more skincare science content or here for our Instagram!