It's a new month which means all new skincare! Let's look into the August skincare that we are most excited about.
SIORIS Let Me Refresh Foam Cleanser

REFRESHING foam cleanser that removes your dead skin cells while cleansing! Thankfully, you won't have to worry about this product drying out your skin. It contains moisturizing seasonal oat seed water that prevents dryness after cleansing. Thanks to the cleanser's oat-related ingredients, it includes plenty of protein and essential amino acids. Some days are more stressful than others. Luckily, the Let Me Foam Refresh Cleanser has a healing, subtle rosewood scent that helps to calm down the mind and body. Additionally, Sioris made this product with sustainable packaging!
MIXSOON Glacier Water Ice Soothing Gel
The formula design is as light as a feather which makes it absorb quickly into the skin without leaving traces of stickiness. Additionally, its glacier water is derived from the cleanest place on the planet, Olfus. The water does an amazing job of replenishing your skin's moisture with a healthy glow! It immediately cools down irritated skin and leaves it feeling smooth and refreshed. Free of oils, ethanol, and artificial fragrance but contains 100% moisture.
NEOGEN Double Vita Tone Up Ampoule Mask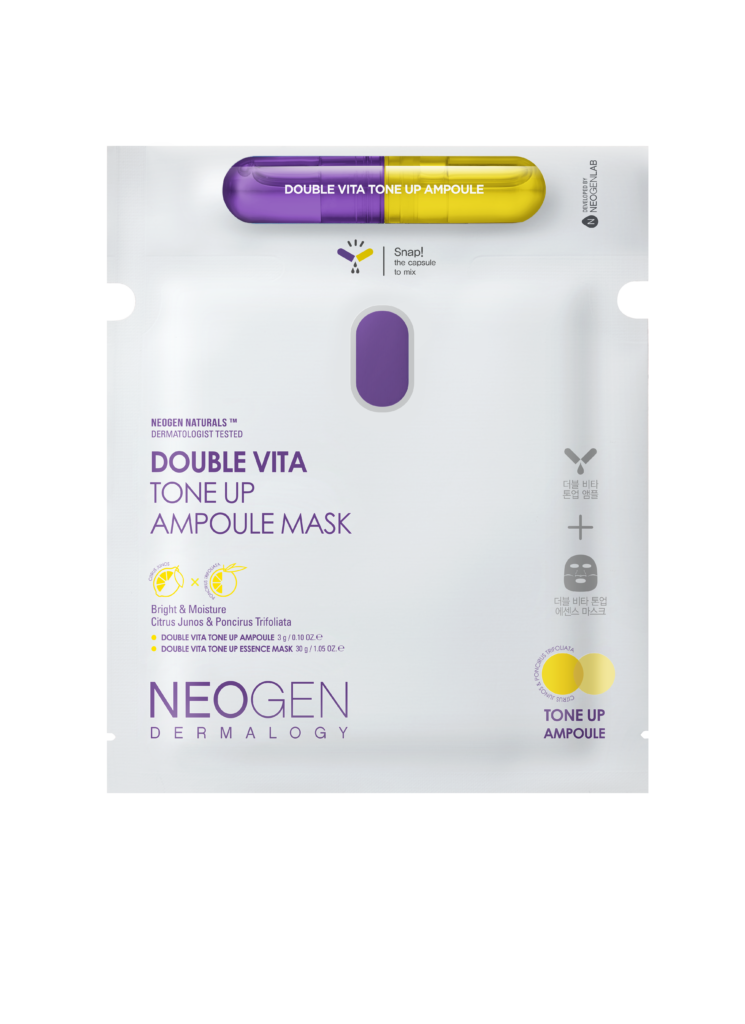 Double the essence, double the benefits! These masks from Neogen are packed with the double synergy of ingredients that encourage moisture and boost the glow on your skin! The Double Vita Tone Up Ampoule Mask revitalizes and tones up the skin. Just to name a few, it uses a series of 10 types of vitamins like vitamin A, vitamin B1, and vitamin E. Additionally, they tossed niacinamide in there for brightening care. On top of that, the mask contains 8 kinds of hyaluronic acid and Yuzu & Trifoliate Orange extract (rich in vitamin c) which will help you achieve that dewy, glowy look!
THANK YOU FARMER Sun Project Light Sun Essence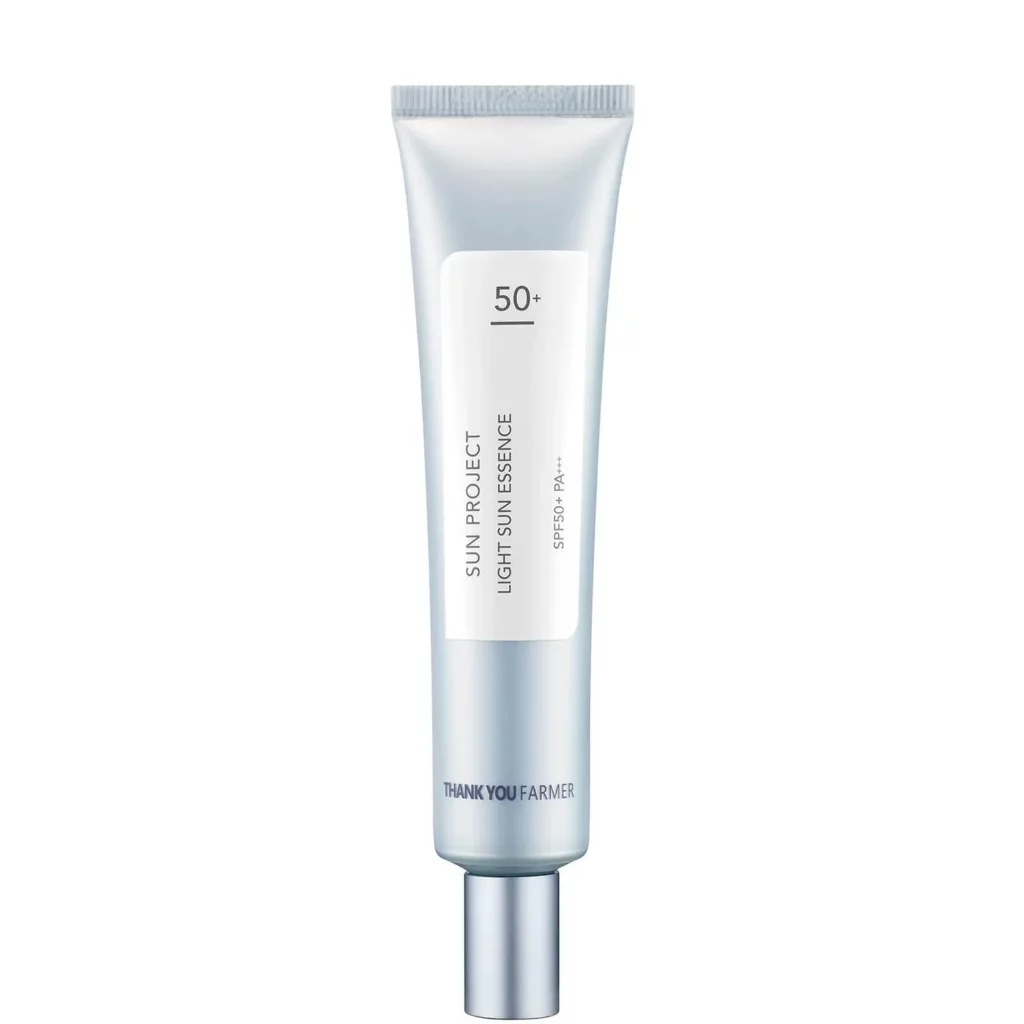 Lightweight, non-greasy sunscreen made with natural ingredients. Some of those ingredients include lotus flower extract, soy lipids extract, and purslane extract. They all aim to soothe, protect, and hydrate skin that gets exposed to the sun. Also, it is made so that you can easily fit this into almost all pouches and bags for easy reapplication!
VARUZA Ultra Moisturizing Derma Cream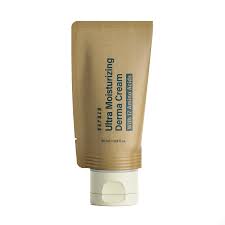 When using this intensely moisturizing cream, the product immediately absorbs into the skin to form a moisture barrier. It contains low molecular weight hyaluronic acid and 17 amino acids to provide rich nutrients and hydration! Sensitive and dry-skin users should definitely check this out. Don't just take our word for it though. The Ultra Moisturizing Derma Cream from Varuza is vegan certified, clinically tested, and received 5-star EXCELLENT seal from DermaTest. They are also an eco-friendly brand as their product is made with 80% plastic reduced paper tube.
REAL BARRIER Intense Moisture Toner Pad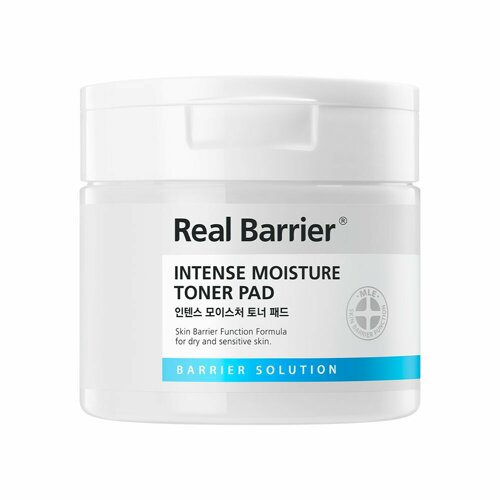 The Intense Moisture Toner Pad from Real Barrier does a great job at calming dead skin cells on the surface area of the skin. In this way, there is nothing that interferes with the ingredients that are trying to moisturize your skin. By using its 7 types of hyaluronic acid ingredients, this cream quickly penetrates your skin barrier to moisturize it from deep within. The pH-balancing toner pad is super gentle and provides the skin with glowing moisture. Great for those with sensitive skin!
GLOW RECIPE Watermelon Glow AHA Night Treatment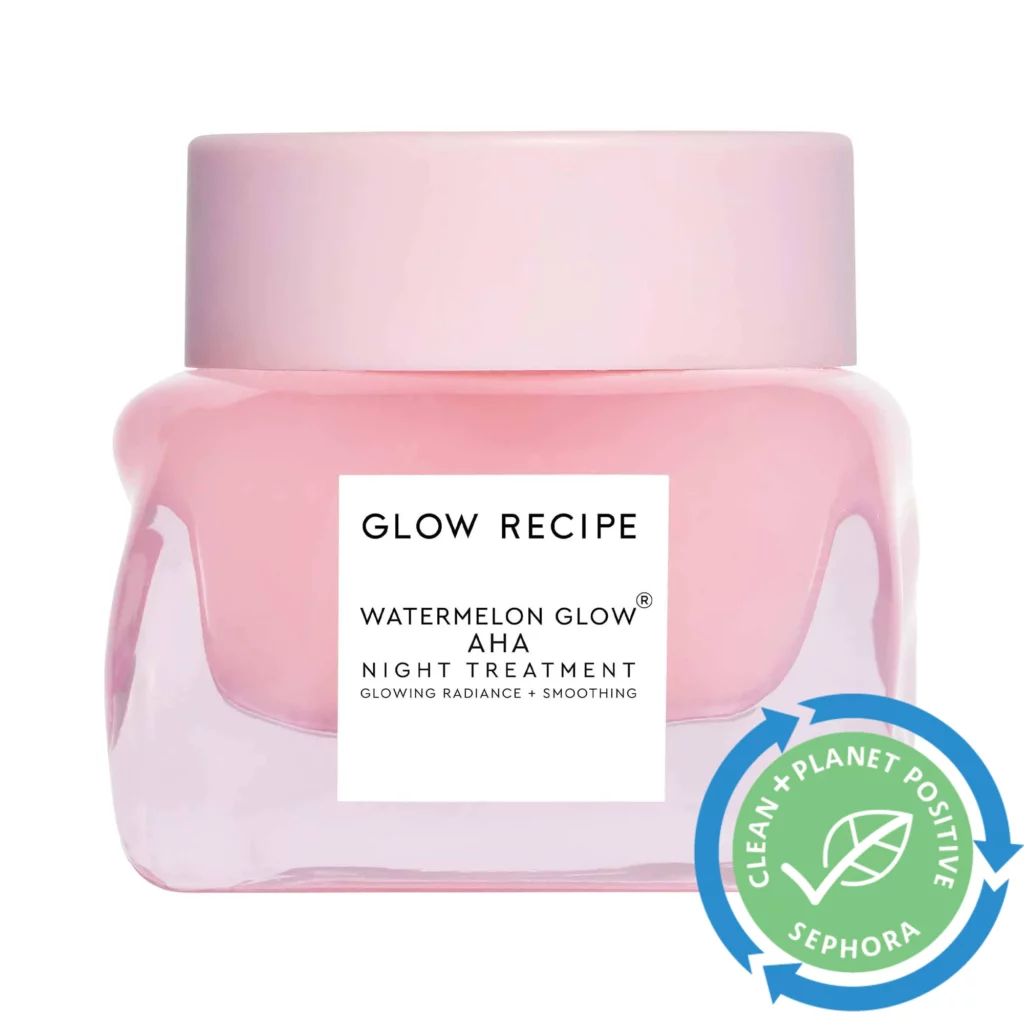 Reset your skin overnight with the Watermelon Glow AHA Night Treatment! It has a concentrated 2.5% pH-balanced AHA complex that powerfully exfoliates without irritating your skin. While that is happening, ingredients like hyaluronic acid, niacinamide, and watermelon enzymes brighten, firm, and hydrate. This way, you can wake up to your smoothest and most even-toned skin!
URBAN SKIN RX Hypercorrect Intense Fading Cream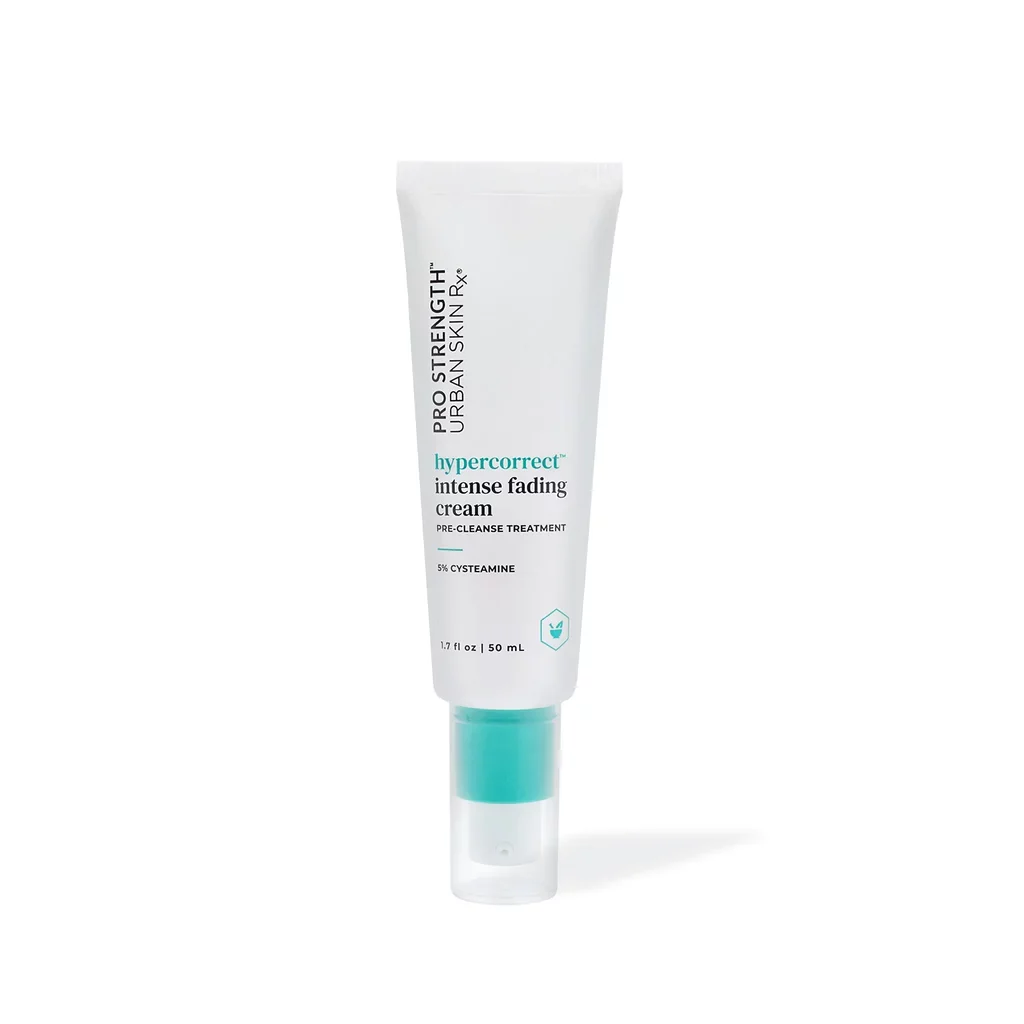 Goes to erase the look of stubborn hyperpigmentation and discoloration! This treatment has 5% cysteamine which will help you fight those spots. Don't believe us? Over 87% of users that used the RX Hypercorrect Intense Fading Cream agreed that it faded the appearance of their dark spots after 10 weeks!
META FORET Black Lemon Blackhead Pad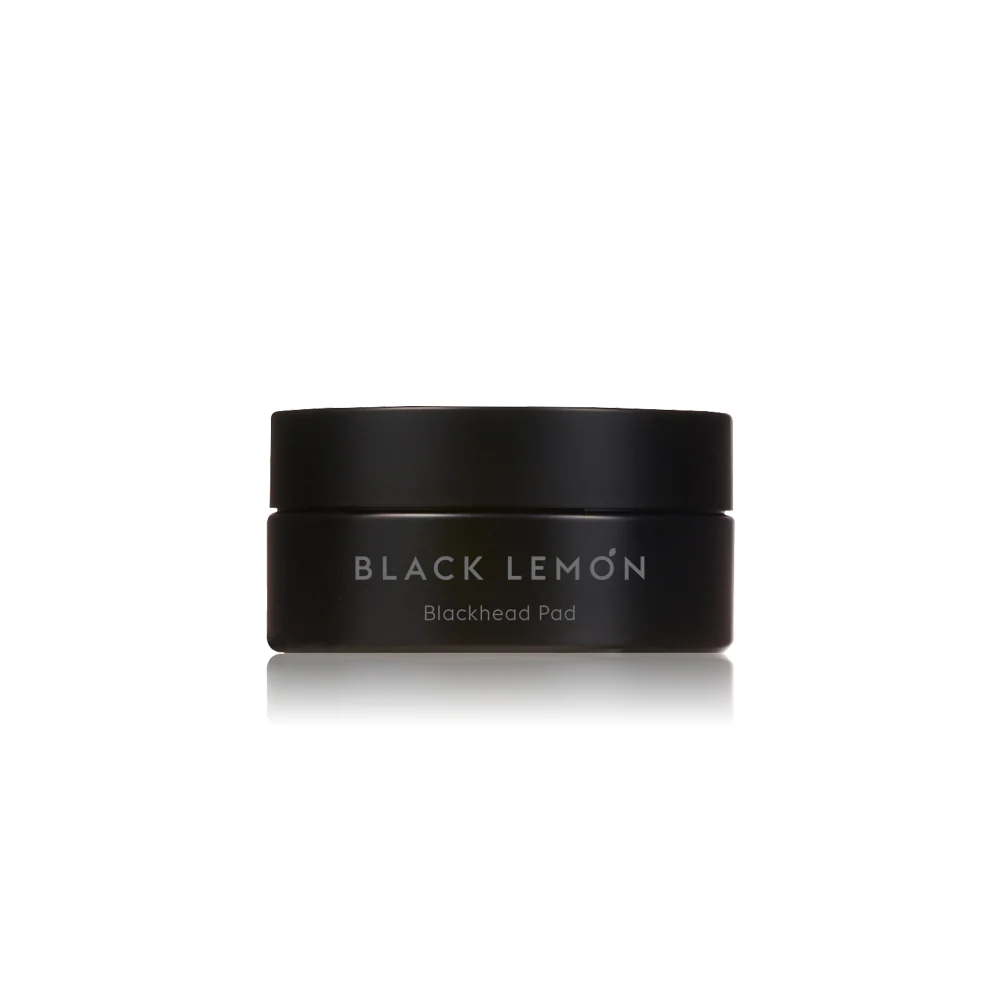 Makeup cleansing and blackhead remover wrapped into one pad! The Black Lemon Blackhead Pad melts away sebum and dirt from your skin without irritation. Plus, it contains charcoal and lemon ingredients that are great for removing dead skin cells and evening out skin texture. This ingredient combo is perfect to help the skin become clearer. Also, it effectively cleanses blackheads from your nose as well! Simply, cut the tip of the pad to the right size to cover the entire nose. After just one use, you are bound to notice a difference in the appearance of your pores!
Be Picky
Which new August skincare products are you excited to try out? You can find more skincare recommendations on the Picky app! There you will find everything from skincare advice, discussions from Picky friends, giveaways, and so much more! Check us out on Tiktok, Instagram, and Youtube for more daily skincare content.