Skincare isn't just about one ingredient, but a multitude of ingredients interacting or conflicting with one another. And trust us, it can get confusing knowing which ingredients pair together! At least you'll have 3 powerhouse ingredient combos to remember for the future.
#1. Retinoid & Hyaluronic Acid
Opposites really do attract, and this pair is proof! Retinoids can be quite irritating for the skin, but Hyaluronic softens the blow thanks to its hydrating properties. Hyaluronic acid beckons in the water to offset that dryness retinoids can create.
Want to learn more about hyaluronic acid and retinoids? We have full posts dedicated to each, along with a whole product pick post for retinoids!
Picky's Picks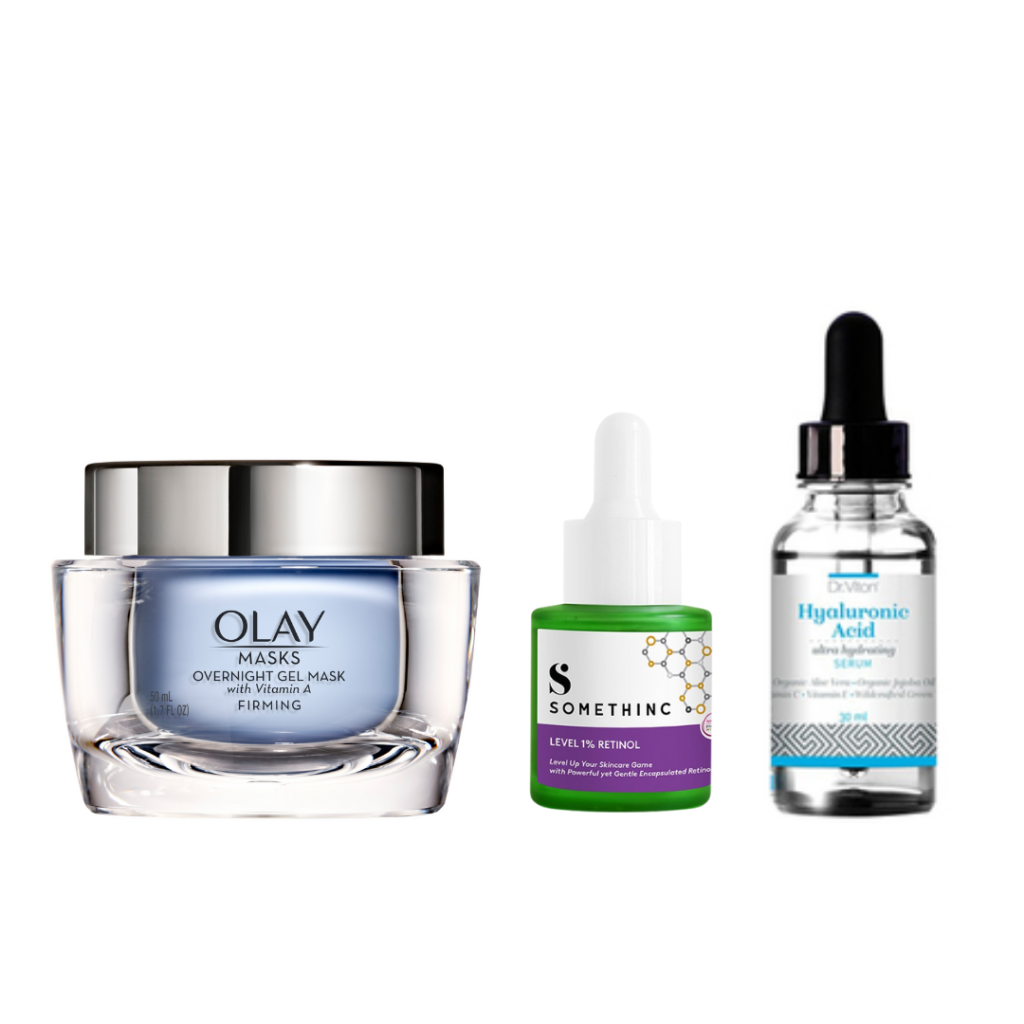 If you want to try out this dynamic duo all in one product, Picky recommends trying: Olay's Overnight Gel Mask, Somethinc's Level 1% Retinol and Dr. Viton's Hyaluronic Acid Serum.
#2. Salicylic Acid & Niacinamide
These two are great ingredients on their own, but together…they bring out something special in one another. Salicylic acid can unclog those pores and control acne/sebum levels while niacinamide reduces hyperpigmentation, redness, pore appearance and sebum. So if you need two ingredients that just go hand in hand together, look no further than salicylic acid and niacinamide.
Get to know these ingredients on a more personal level with our Ingredient Highlight: Salicylic Acid and All About Niacinamide posts.
Picky's Picks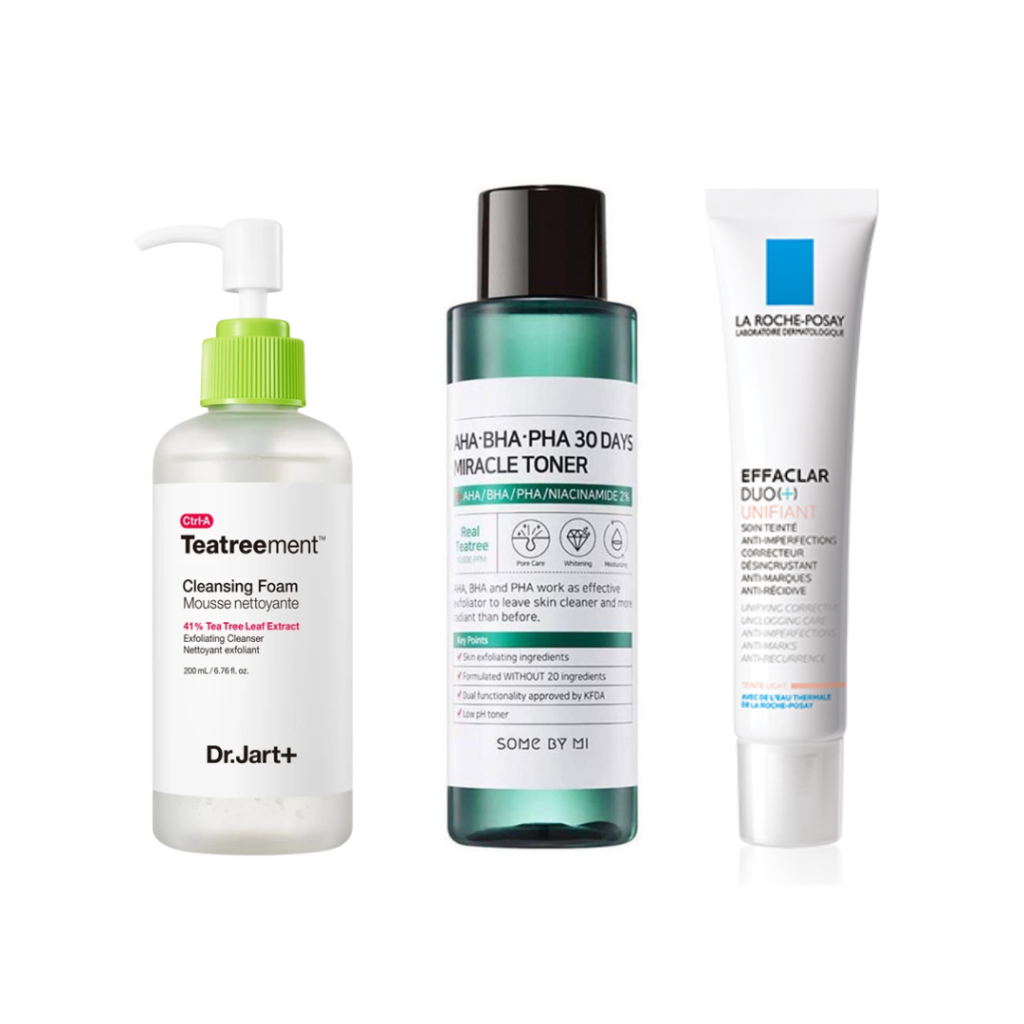 Get both of these ingredients in one with: Some By Mi's AHA BHA PHA 30 Days Miracle Toner, Dr. Jart+ Ctrl-A Teatreement Cleansing Foam and La Roche Posay Effaclar Duo Unifiant.
#3. Retinoids & Peptides
This is a quality pair already well known in the skincare industry, being uses in numerous products on the market. Peptides come in a variety of sizes and scientists still are trying to understand the full benefits they possess. Especially when it comes to anti-aging. And we all know that ties in well with any retinoid! But in addition to this, peptides can be very moisturizing which helps to balance the dryness and irritation that comes with retinoids.
Curious what all the fuss is around peptides? Well check out our All About Peptides and Picky's Picks for Peptides articles.
Picky's Picks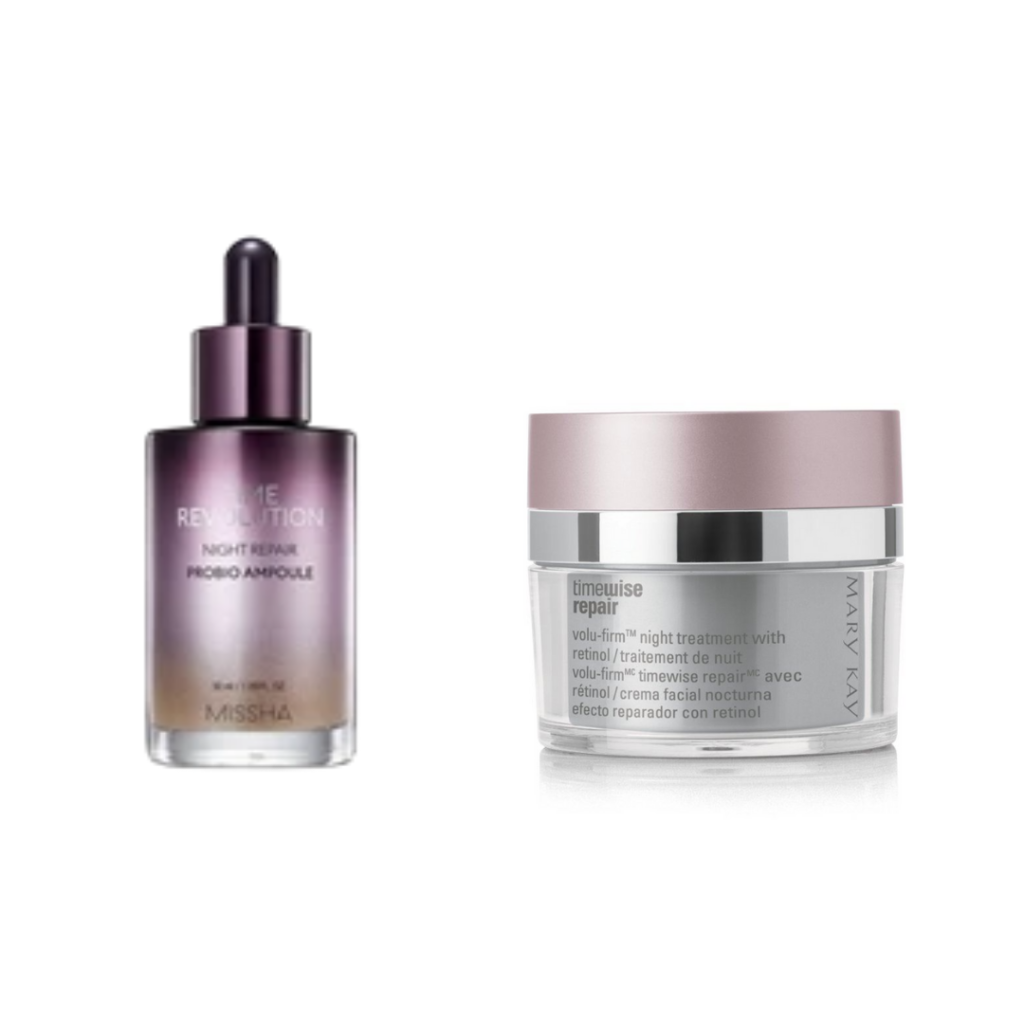 Try these products to get the most of this power couple: Missha Time Revolution Night Repair Ampoule and Mary Kay TimeWise Repair Volu-Firm Night Treatment with Retinol
Get Picky
Be Picky and find exactly what you need on the Picky app. Plug in specific ingredient in the Mega Filter Search or ask for recommendations on Q&A! There's a ton of ways to utilize the Picky app to step up your skincare game. Click here to find more than just 3 ingredient combos with our guide to best ingredient combinations! Don't forget to follow us on Instagram.