Heard about the Super Picky Squad? We're showing our love and appreciation for the users that go above and beyond on Picky by showering them with perks and exclusive events! And since this is our first Super Picky Squad announcement, we're making it all the more special. Check out some of the December perks instore for the Super Squad.
December Super Squad Perks
Dear, Klairs – Best & Basic Set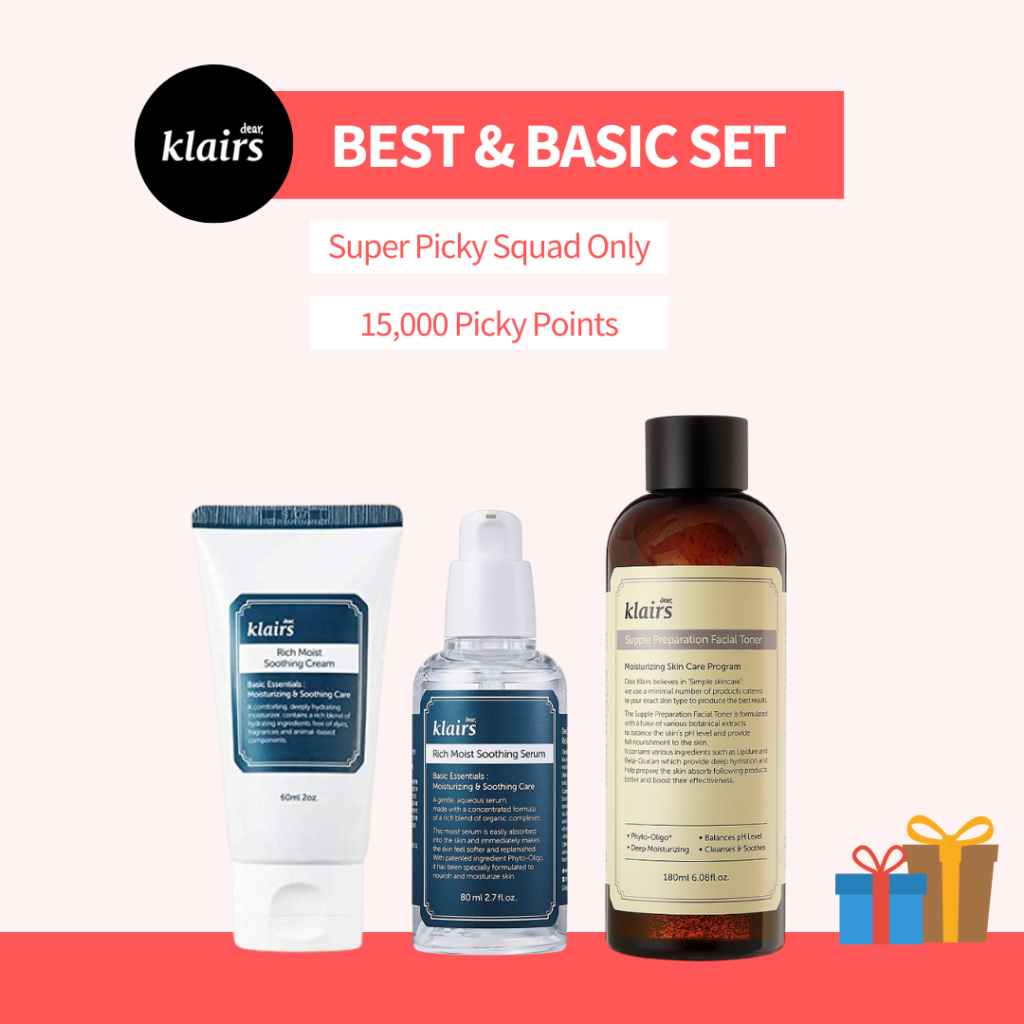 The Best & Basic set from Dear, Klairs comes with the Rich Moist Soothing Cream, Rich Moist Soothing Serum and Supple Preparation Facial Toner! All gentle, yet hydrating, products to soothe and refresh your skin. A value worth $44 USD, but we're giving it to the Super Squad for FREE! Exclusive to the Super Picky Squad and sign up costs 15,000 Picky Points.* 30 sets available for 30 Super users in the Squad!
*Picky Points are returned if you're not selected. Due to limitation in availability not all users in the Super Squad can sign up and receive this set.
KEEP COOL – Calming Set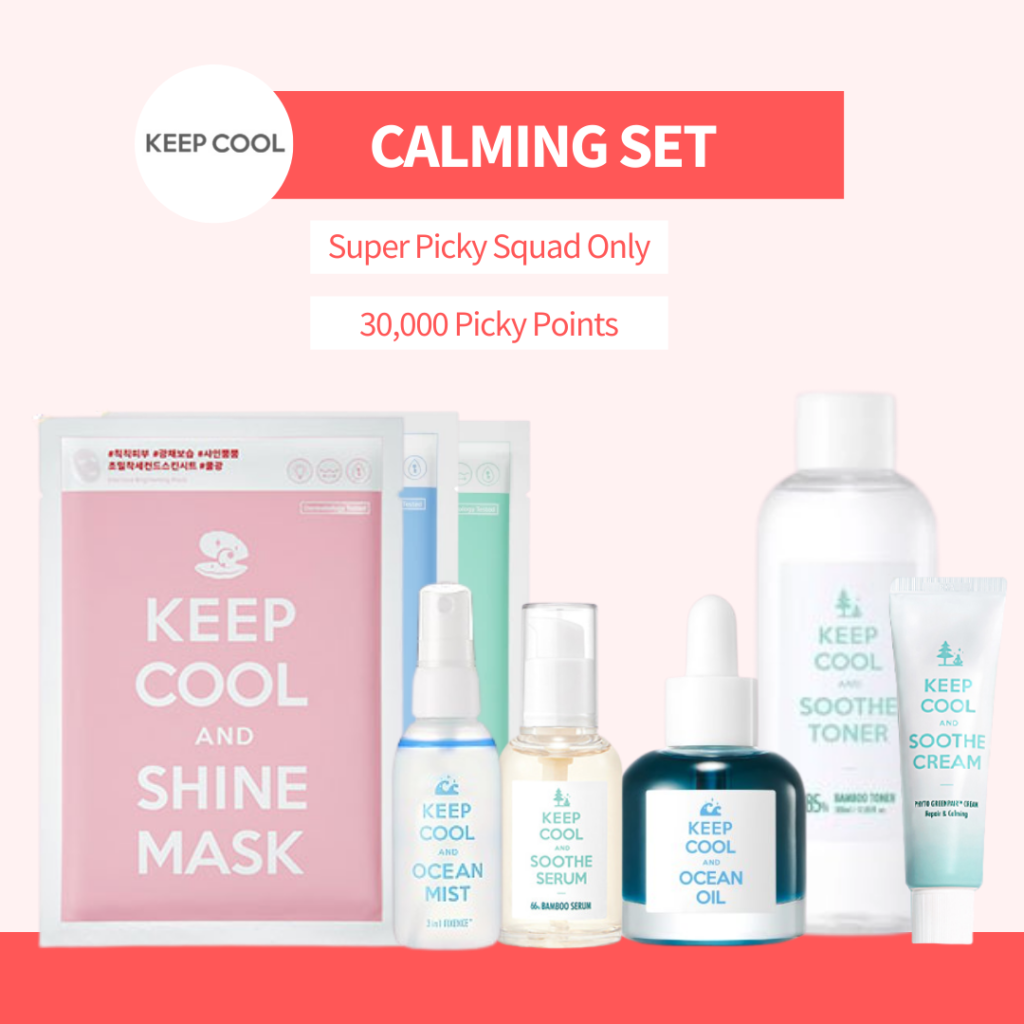 The Calming Set from KEEP COOL includes 8 full-size products to enjoy! The set contains Soothe Bamboo Toner, Soothe Bamboo Serum, Soothe Phyto Green Pair Cream, Ocean Deep Blue Oil, Ocean Fixence Mist and three facial masks: Soothe Yourself Mask, Ocean Intensive Hydrating Mask and Shine Intensive Brightening Mask. Normally this set would cost $107 USD, but with 30,000 Picky Points you can sign up to try all these products for FREE!
COSRX – Full Fit Propolis Light Ampoule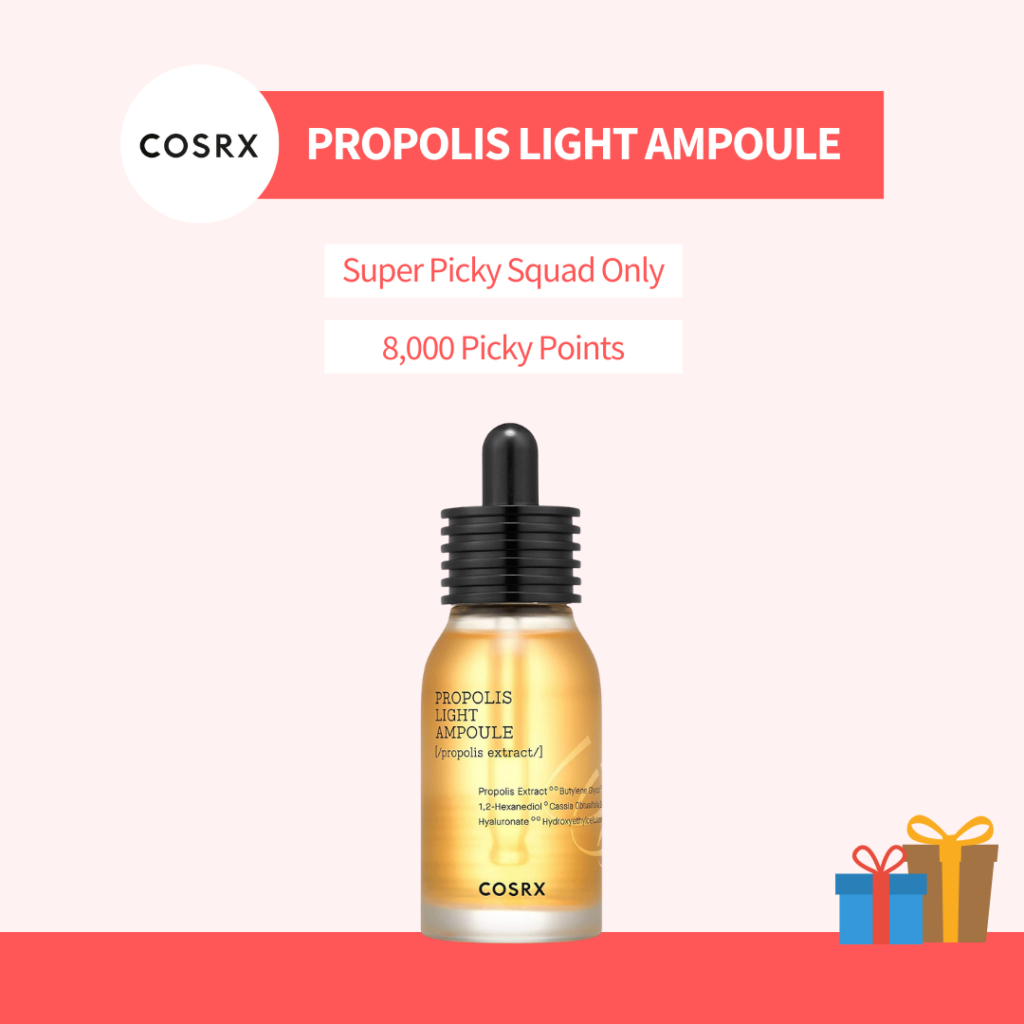 Want to try out this hot product from COSRX? The Full Fit Propolis Light Ampoule has plenty to offer for your skin, and usually comes with a $28 USD price tag. Sign up with 8,000 Picky Points and try for FREE!
Join the Squad
Want access to these awesome exclusive events? Join the Super Picky Squad! There's still time to join the #SuperSquad, so keep staying active on Picky, write thoughtful comments and reviews and help our community grow!