Everyone wants to shine just a little bit brighter. Thanks to exfoliators, it's a dream within reach. But what's the best way to use an exfoliator? What's the right one for your skin type? See what our Picky Expert @skiin_scientist has to say on the subject.
What's an Exfoliator?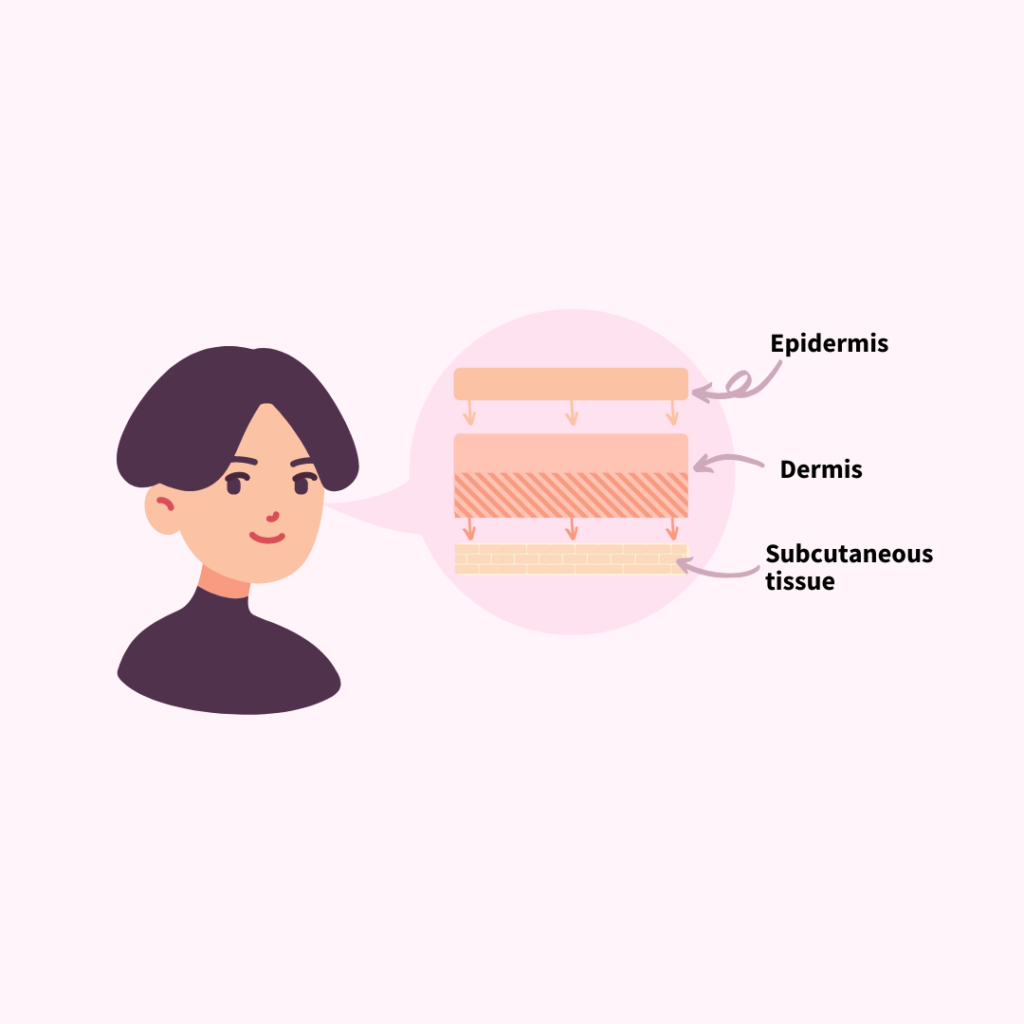 Our skin consists of three layers: The epidermis, the dermis and the subcutaneous tissue. The epidermis is the outer-most layer and every 28 days the most superficial cells are replaced. But to make this happen, the old dead skin cells have to be removed. So when dead skin cells aren't removed completely it can lead to clogged pores, dry or dull skin!
Exfoliators are here to save the day by wiping all those dead skin cells away. They can help your skin shine bright and reduce breakouts by preventing clogged pores. On top of this, exfoliators can also increase collagen production and reduce fine lines! There are two types of exfoliants; physical and chemical!
Physical Exfoliators
Any product or tool that requires manual scrubbing is a physical exfoliant. It could be a cleansing scrub (contains tiny particles), body brushes, loofahs or pumice stones. All of these are effective in getting rid of blackheads and minimizing enlarged pores. They also help boost blood circulation!
Caution! Don't use body scrubs on your face. These physical exfoliants are way harsher and can irritate your facial skin.
Chemical Exfoliators
This kind of exfoliant doesn't involve physically rubbing the skin, so they're much gentler. For this category, there are two main chemical exfoliants you can find: AHA and BHA
AHAs (Alpha Hydroxy Acids)
These are a group of water-soluble acids that usually come from sugary fruits. A few popular AHAs are glycolic acid, lactic acid, citric acid and tartaric acid. Since they're water-soluble, they dissolve in water and can easily just peel away the surface of the skin.
BHAs (Beta Hydroxy Acids)
This is a group of soluble acids that can penetrate deep into the skin, removing dead skin cells and excess sebum. The most common BHA is salicylic acid!
What's Best For Your Skin?
Normal skin
This skin type is a lucky one, you can practically use any exfoliant! Just depends on your personal preference.
Oily skin
Both chemical and physical exfoliants are fine for oily skin. But in our opinion BHAs are just a bit better. This is because they can penetrate deeper and clear clogged pores more effectively. In addition to helping with excess sebum.
Sensitive skin
Sensitive skin types need to be a bit careful with exfoliants. Exfoliants can easily irritate the skin, so we suggest trying a BHA since they are less aggressive and are able to sooth as well as calm irritated skin.
Acne-prone skin
For this skin type, try looking for exfoliants with salicylic acid. Salicylic acid helps clear pores and reduces redness with its anti-irritating and antimicrobial properties.
Dry skin
Best exfoliant for dry skin is AHA. These are water-loving molecules so it can help keep your skin hydrated and moisturized.
Aged skin
AHAs can help soften fine lines and wrinkles, boost collagen production and moisturize skin!
How to Use
Exfoliants, both physical and chemical have a wide variety of benefits like:
Reduce fine lines
Unclog pores
Reduce breakouts
Moisturize
Improve skin texture
Brighten and glow
Depending on your skin's needs, the exfoliant you use may differ. But don't overdo it! Over-exfoliating can lead to dry skin, redness and inflammation! Exfoliate once or twice a week and follow up with a moisturizer.
Glow Up on Picky
Picky has all the categories to find what you need! Check off "exfoliator" and add the ingredients or concerns you want the product to address. Picky has plenty to offer for even the pickiest skincare lover, so give it a try! Head to the blog for more skincare science content and don't forget to follow us on instagram.