Keeping it simple is what famous skin influencer, James Welsh, recommends in his morning skincare routine for oily and dehydrated skin types. And simple it is! Focusing on the key credentials, hydration! During the chilly months, or if your skin is a bit more dehydrated, this routine guide can be super helpful. Make sure to check out the full video here. Let's jump into James Welsh's morning routine and find some gems of skincare knowledge!
James Welsh's Morning Routine for Oily and Dehydrated Skin: The Steps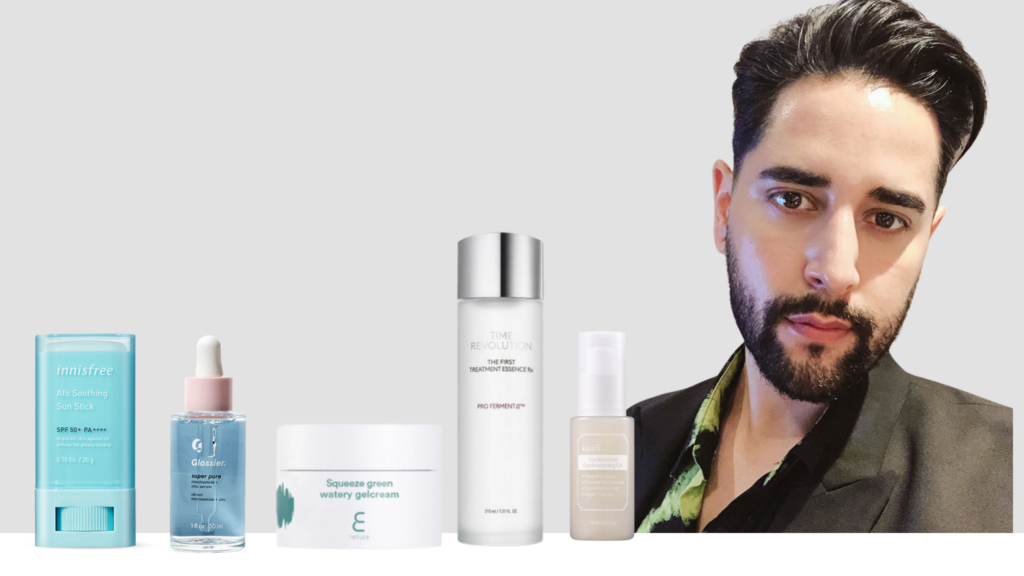 Step 1: Toner

James is all about locking in that hydration, so he shares that he takes that toner with him into the shower! Not missing a beat and defeating any sign of dehydration. He also goes for the simple, but hydrating stuff. A great idea for the chilly and dry weather outside. Focus on the key things: Hydration! And if you're worried about skipping the morning cleanse, feel free to add it in beforehand! But using a cleanser in the morning isn't always a necessity, only if you feel a bit greasy or oily. TIP: Tap the toner onto damp skin and keep patting while it's still damp to absorb all the moisture!
(Optional) Step 2: Essence

Usually in the morning, James claims he goes from toner to moisturizer, keeping it super simple. But today he needs a little extra hydration for his skin so he opted to add another layer of light essence.
(Optional) Step 3: Serum

Another extra step for those that have time and need just a little more glow or dew in their morning look! James also mentions that the time between each layer is important. For serums, make sure you give it enough time to settle and absorb into the skin before going to your next step.
(Optional) Step 4: Moisturizing Serum

When it's that transition period and your skin is suffering with the seasonal changes, then adding in another step of moisture can be helpful. Especially to those sensitive cheek areas.
Step 5: Eye Cream

James likes to add this step some mornings when his under eyes need a little pick-me-up! Just pat it in, nice and gently, and let it absorb before moving to the moisturizing round!
Step 6: Moisturizer

Find a nice moisturizer that provides a balance of hydration and ability to lock in moisture! In addition, check for a consistency and texture that works for your skin. Even a light gel or gel-cream can provide all the moisture that you need.
Step 7: Sunscreen

Yes, even in winter you need to be lathering this on in the morning! With oily skin, it can be hard to find a sunscreen that won't add extra oil or shine to your face. James uses a stick sunscreen that has physical filters, which don't add an extra gleam and easy to take around with you for reapplication! Not to mention, physical filters provide protection as well as a bit of added layer from the cold bitter weather. And make sure to take it all the way to your neck and ears!
James Welsh's Morning Routine: The Products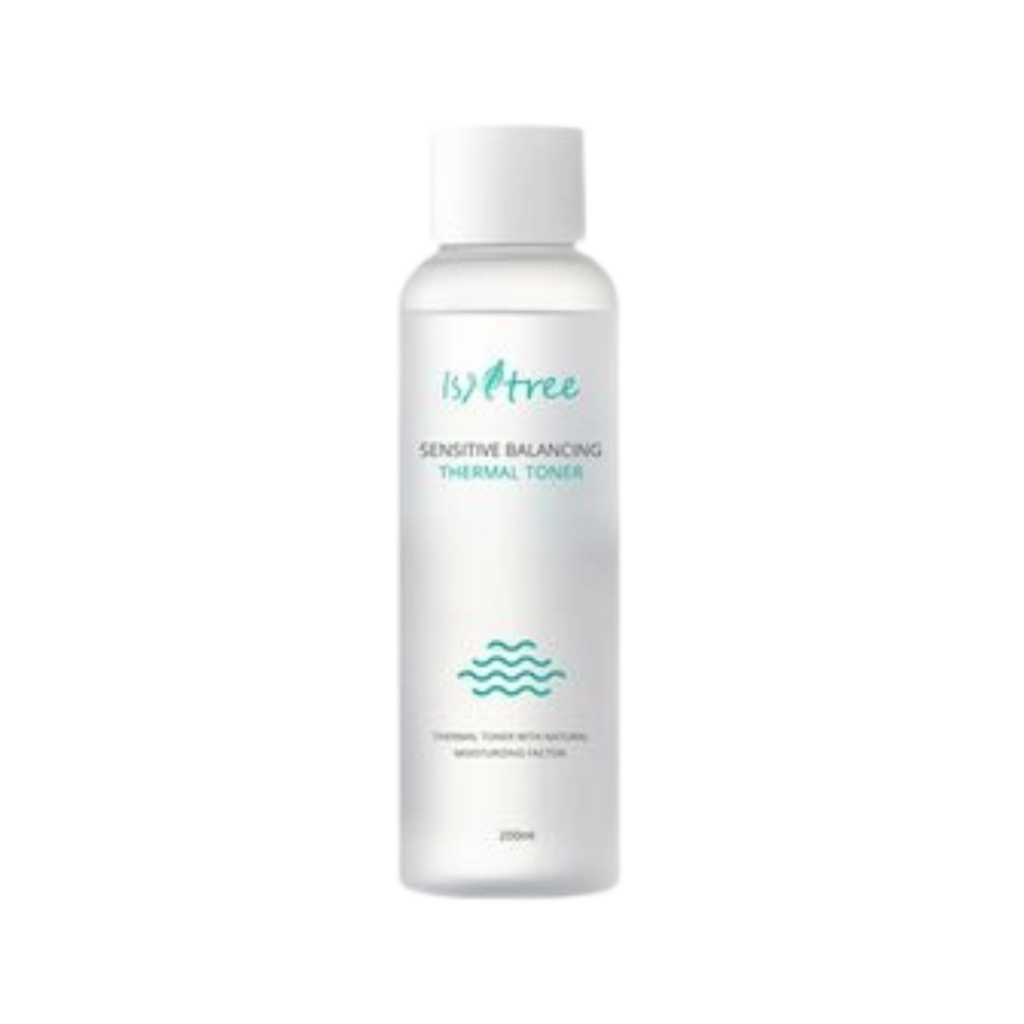 Currently this product is out of stock, but a good alternative to try is Isntree's Hyaluronic Acid Toner Plus or Aloe Soothing Toner! So you can get that hydration and keep calm nice and soothed. The Hyaluronic Acid Toner Plus is one of the hottest toners talked about on the Picky app, so check it out for all the reviews.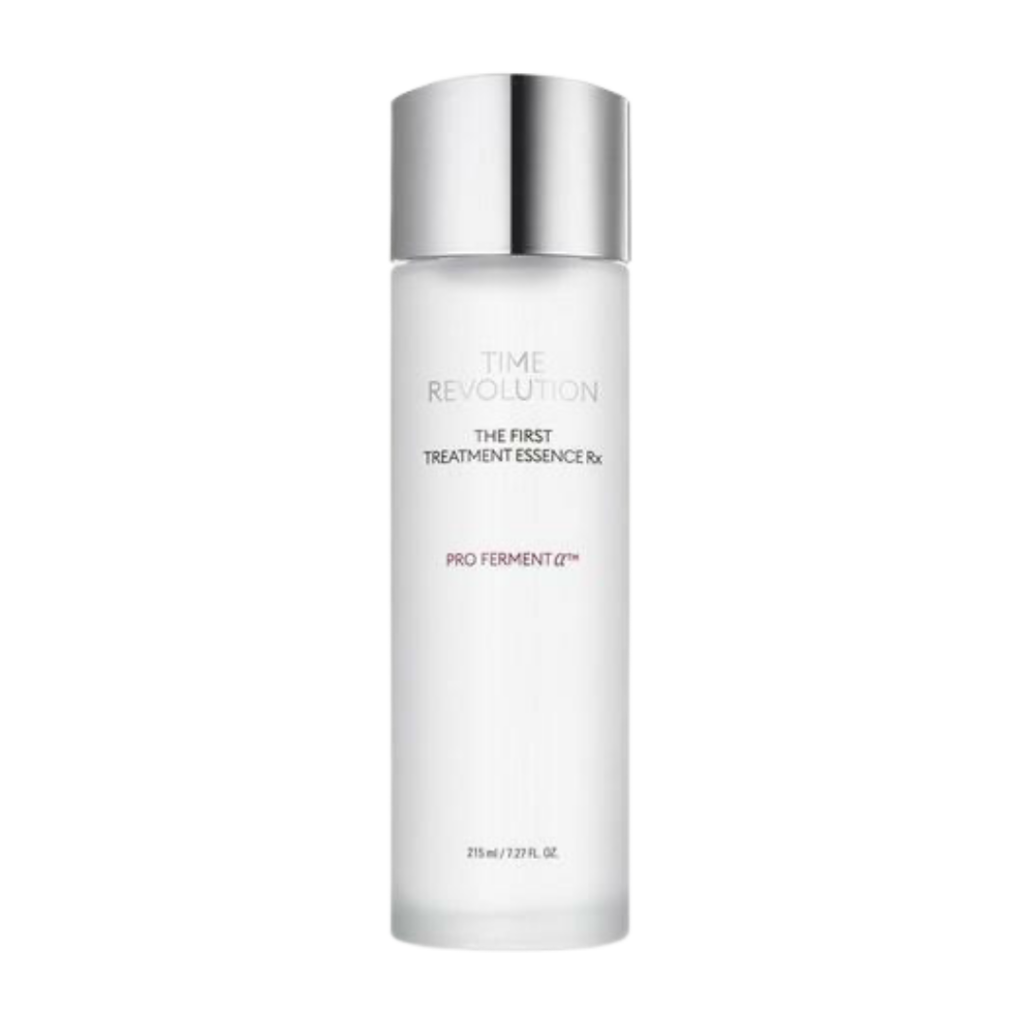 Not just moisturizing, but double moisturizing boosting essence! Helping your skin get faster hydration thanks to fermented ingredients. If you're experiencing mid-day dryness or just want an extra boost of hydration, this essence can be a great addition to your routine. Full of vitamins and nourishing ingredients!
"General good effects: evened out skin texture, ended up making my skin softer, helped the rest of my toners and serums absorb better. I definitely felt the difference, but I'm also a big texture person. Wonderfully watery texture that absorbs quickly, and without need for patting." -Auderpop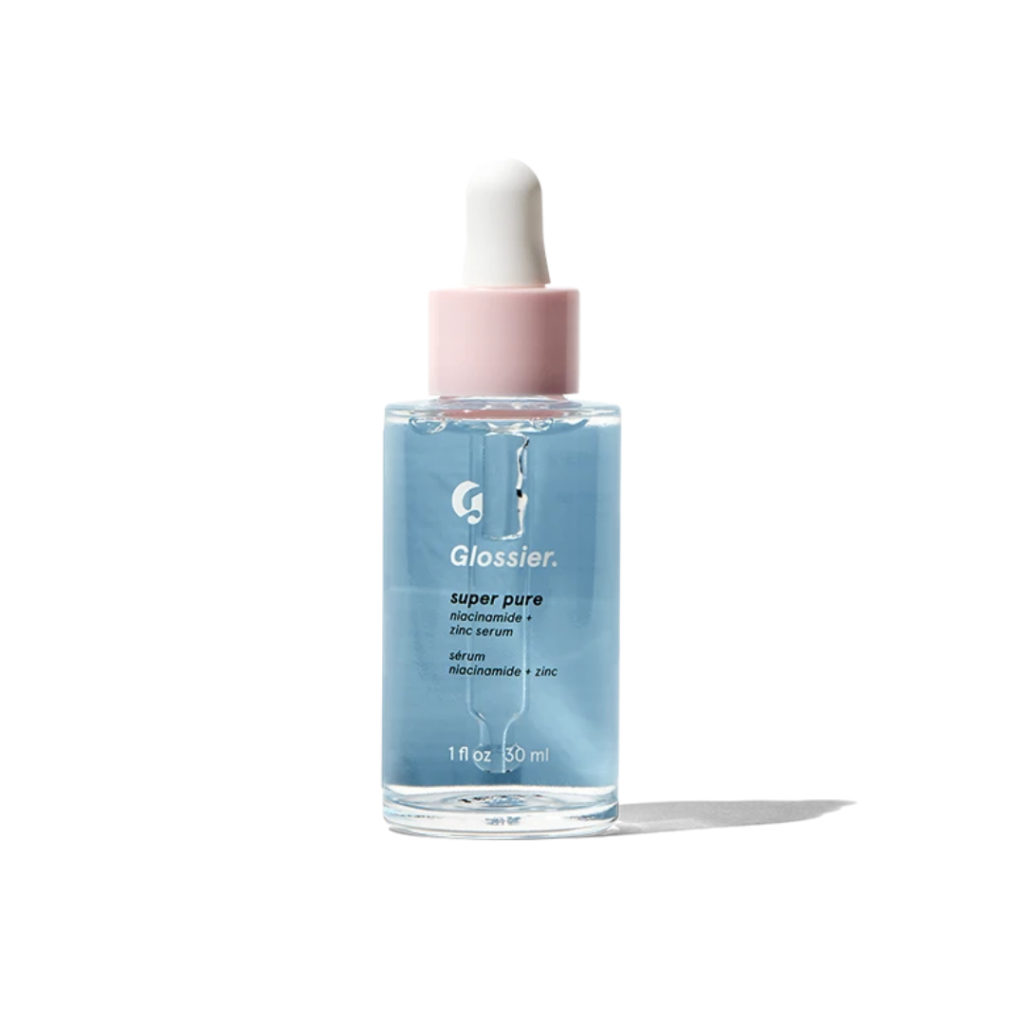 A lightweight serum full of niacinamide to help balance skin out and restore your complexion, minus the irritation. Oil-free and water-gel formulation, so it's a suitable fit for oily skin types. Not to mention, it sinks in quick so you don't feel any greasy or sticky residue.
"The serum applies lovely, same as other glossier serums, it is pretty liquidy and absorbs quite quickly. The morning after the first use I did notice that my spots had reduced in size, so I have continued to use it on alternate nights and I think it has definitely helped with my breakouts, skin texture and evening out my skin tone." -Theoliveedit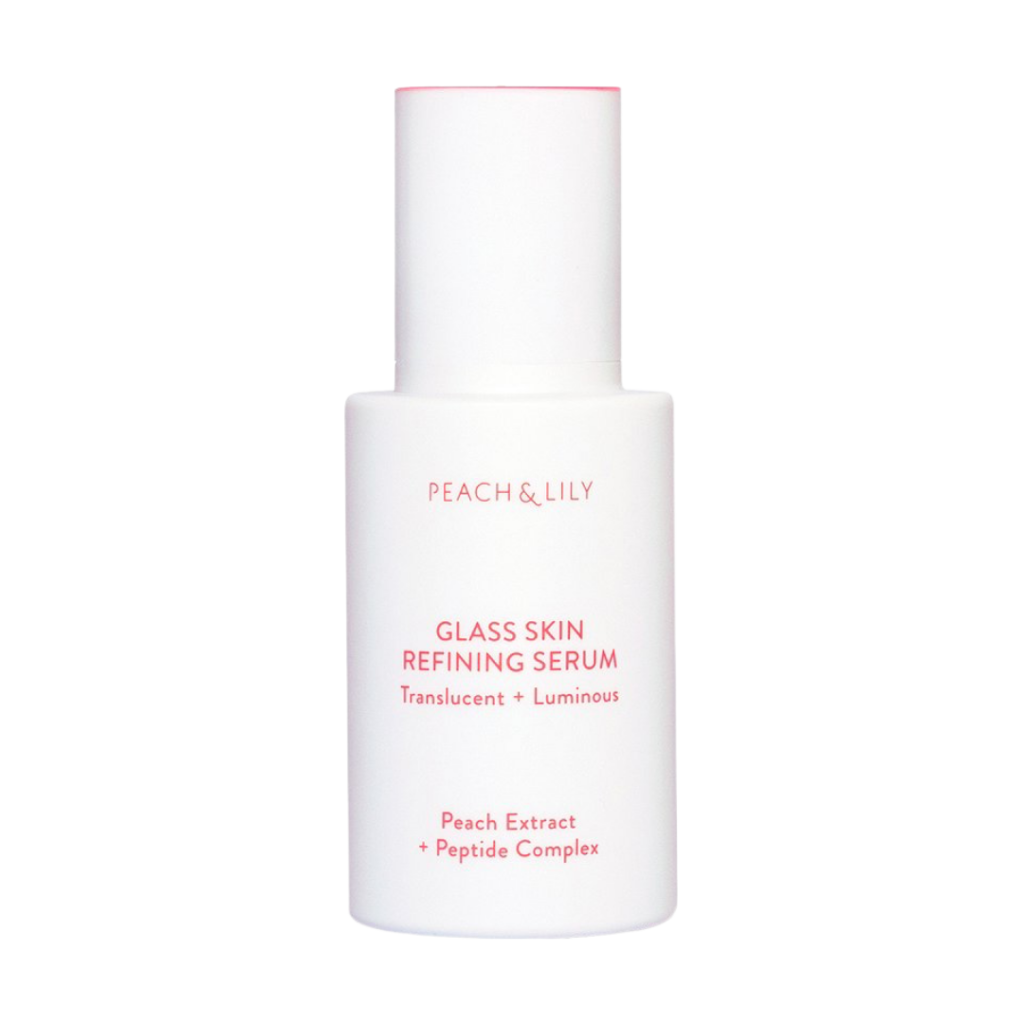 As Peach & Lily put it, "A revolutionary cocktail of peach extract, niacinamide, East Asian mountain yam, madecassoside, peptides" and more to deliver visible hydration, brightness and elasticity to the skin. Giving a nice crystal clean and clear glow to your skin!
"This is so great for sensitive skin! I have rosacea, and it's not only gentle enough for daily use, it helps while I'm having a rosacea flare-up. I love how it absorbs really quickly and isn't sticky or runny. My skin is definitely smoothing out (it gives a bit of a blurring effect on my pores) since starting to use this." -Amies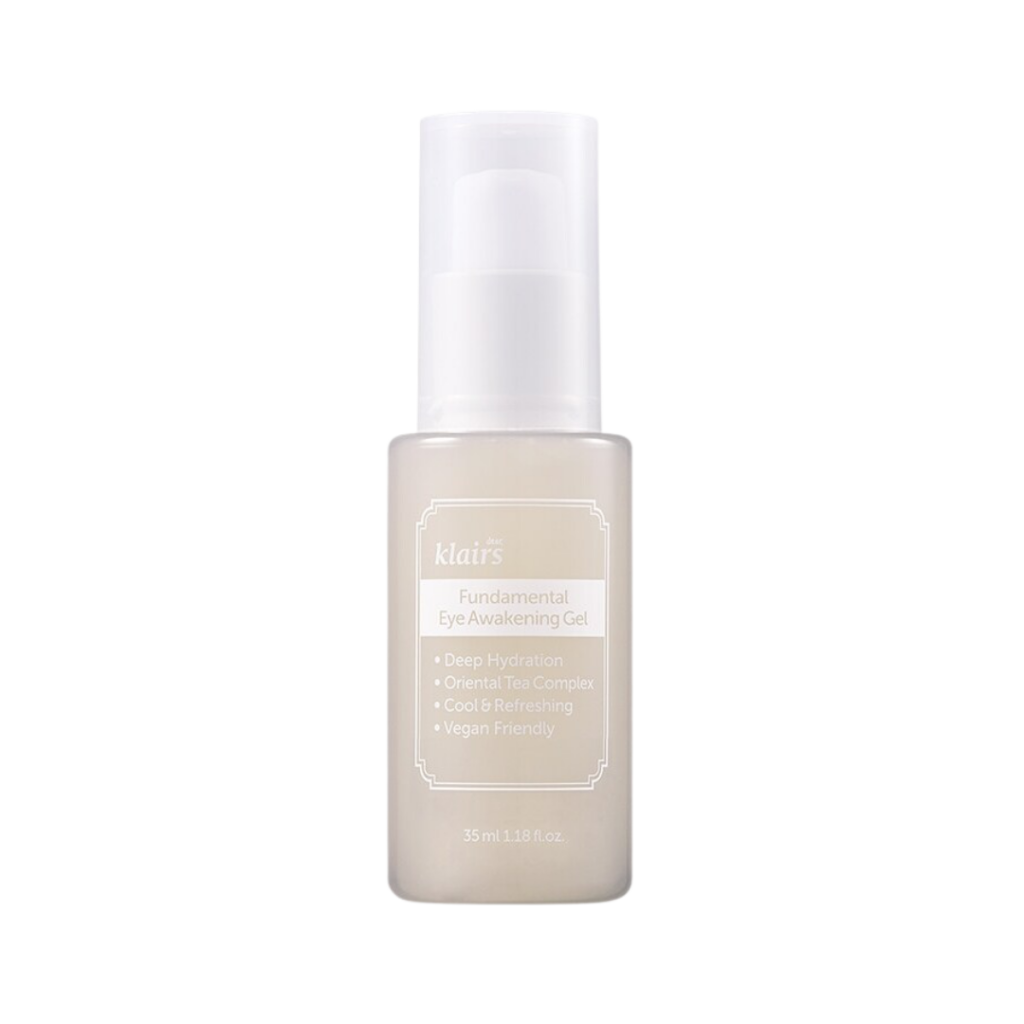 Made with caffeine and red bean extract to bring a freshness to your eyes. Improving dark circles and de-puffing the under eye area with antioxidants! A nice cool sensation, followed by instant hydration for a refreshing finish.
"This one pleasantly surprised me with how well it works. It feels really nice on the skin, maybe a tad cooling, but not too noticeable. It's really moisturizing, while not being heavy. It definitely helps with my dark circles, although more so with puffiness. I think for an 'eye awakening cream' this one does a great job!" -MeliaKapri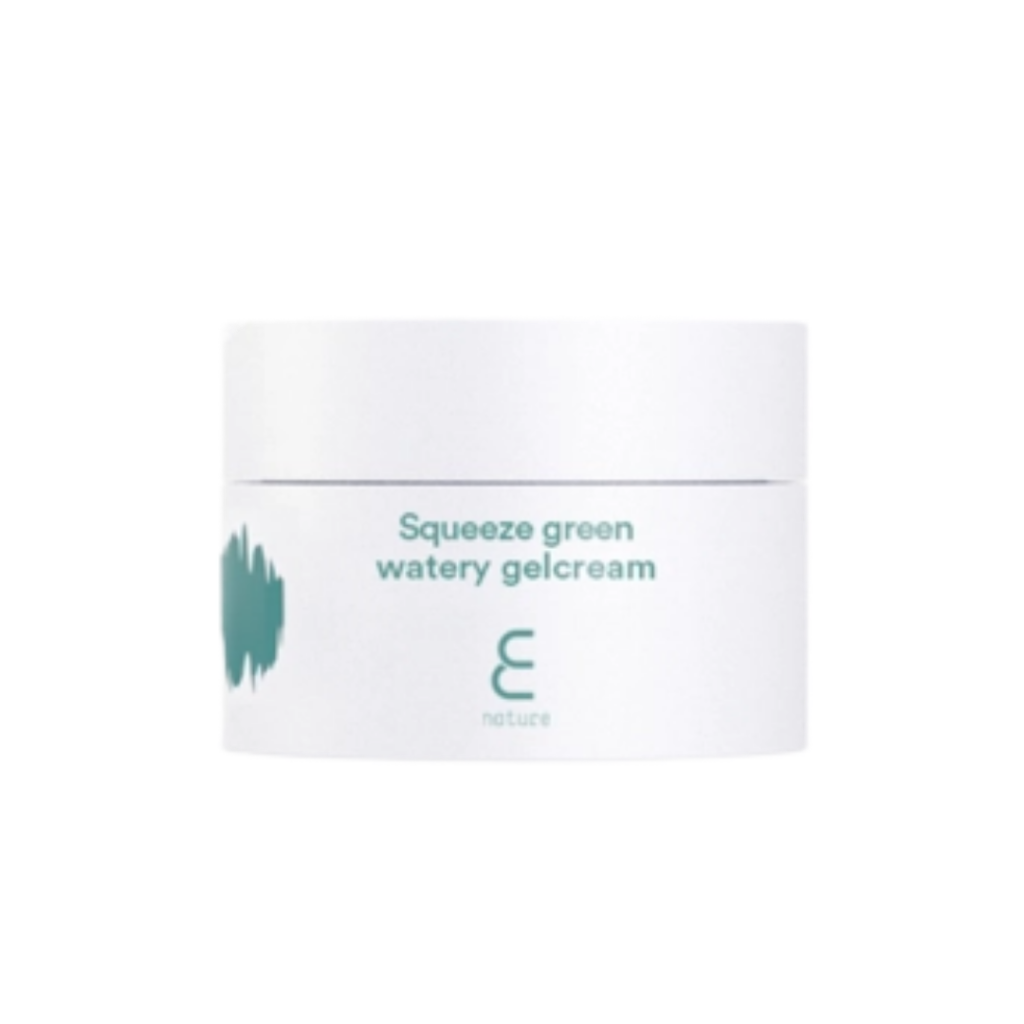 Nutrient packed moisturizer great for those with oily or combination skin types. Full with small green specks of avocado oil capsules to deliver the right amount of moisture to your skin. Also formulated with birch huice, kale and vital vitamins for healthy looking skin.
"Trying the product because it was recommended by James Welsh, no wonder my oily skin became hydrated and less oily. The watery-gel texture glides smoothly into my skin, it melts and the absorption is quite fast." -Tinkeu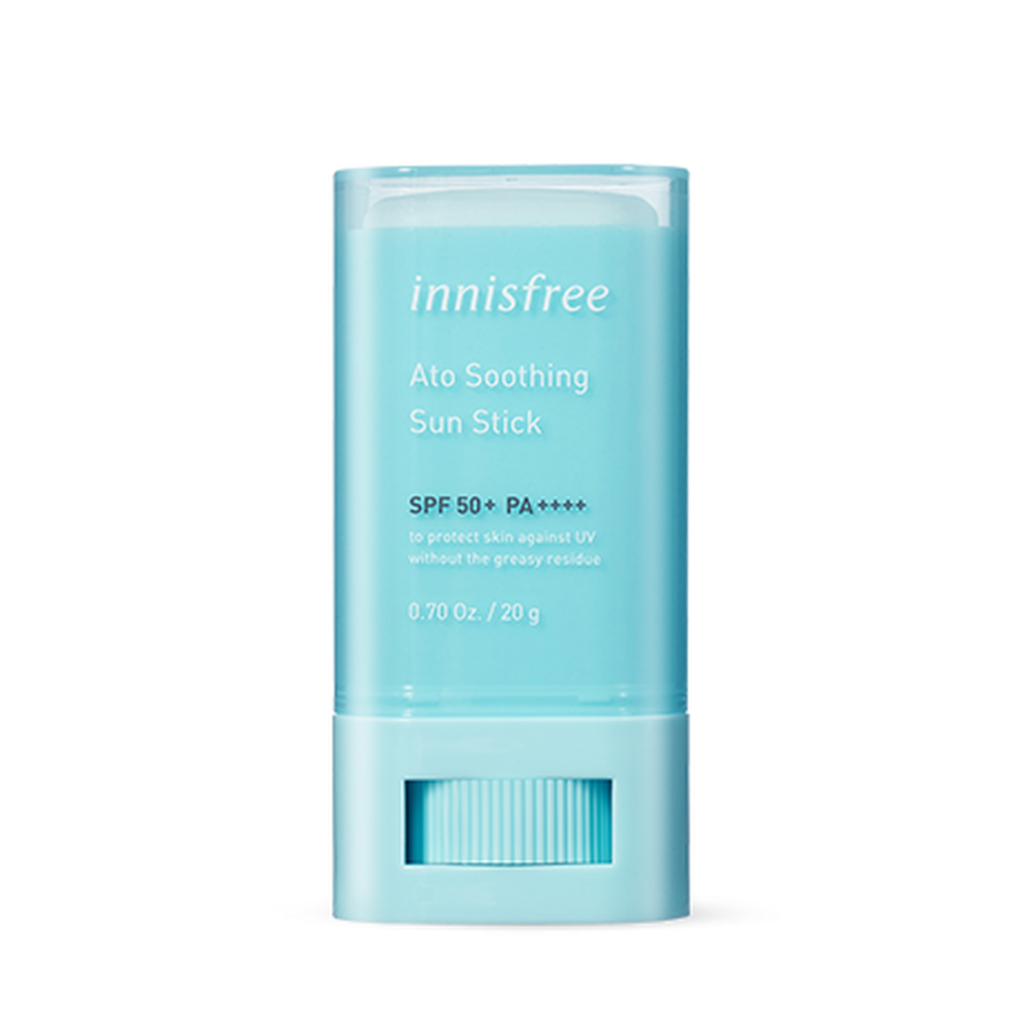 An inorganic sunscreen that physically reflects sunlight while also soothing your skin simultaneously. A convenient option for those on the go! Contains Jeju Seokchangpo extract to calm and moisturize!
James Welsh's Routine For Oily & Dehydrated Skin: Analysis
We love how James keeps it simple! Offering extra options if you want, but certainly don't need. Providing awesome insight and tips for delivering the most moisture benefiting ingredients for your AM routine. We agree that the textures and ingredients he highlights are amazing for those with oily and dehydrated skin. But despite how much we love James Welsh's routine for oily and dehydrated skin, if you're still a bit lost on what can benefit your skin, you can check out our articles here for more reference.
Be Picky
On Picky, we want nothing more than for users to discover just what they need! Skincare fit for their concern and skin type. Which is why we have so many filters and options to narrow the options down for you. Not to mention there's Picky Match to give a general green or red light to certain products depending their formulation. Head over to the Picky app now and get searching! Don't forget to follow us on Instagram and check out our YouTube channel for more fun skincare content!