Do you have a burning desire to make everything in your life blue? Well, you're in luck! We present to you the extraordinary color-changing lip balm that will add a delightful twist to your beauty routine. Korean cosmetics brand INGA has a new product, Water Freeze Lip&Cheek – a brilliant blue lip balm! But, that's not all! The product actually changes colors right before your eyes. Within seconds of applying the product, it changes from blue to a subtle mauve lavender color. So, without further ado, let's dive into exactly what this product is, and how it works!
How Color-Changing Lip Balm Works
Imagine applying a soothing, hydrating lip balm that instantly transforms before your eyes. As you glide it onto your lips, the balm's initially cool blue hue starts to morph, adapting to the unique pH of your skin. Within seconds, a mesmerizing shade of pink emerges, creating a personalized tint that complements your natural beauty. But – how does this actually work? And is it safe?
Well, it's time for some science! Behind every color-changing lip product, is one special ingredient. Its chemical name is Tetrachloro Tetrabromofluorescein also known as Red 27 in the US, and 저색218 in South Korea. I know, scary, difficult-to-pronounce ingredient….
But, don't worry! this chemical is completely safe. It is an artificial dye that is used in all sorts of things, from food to T-shirts. Chances are there is something in the room you are sitting in now that uses this dye. It just has some amazing color-changing abilities that make it super fun when used in cosmetics!
So, we all know water and oil don't mix, when you put this chemical into an oily substance, like a lip balm, it's colorless. But then, when you put it on your skin, and it is exposed to moisture, the PH changes. This brings out a beautiful pinky-red color.
Beyond Blue Lip Balm
With multiple colors, you can embrace the excitement of this color-changing lip balm and let it become your trusted companion throughout the day. Whether you're heading to the office, going for a casual outing, or preparing for a glamorous evening, this lip balm is your secret weapon for a touch of magic wherever you go.
So Many Colors!!
While we agree that the blue lip balm in INGA's color-changing line is the most fascinating, there are actually several variations of this product up for grabs.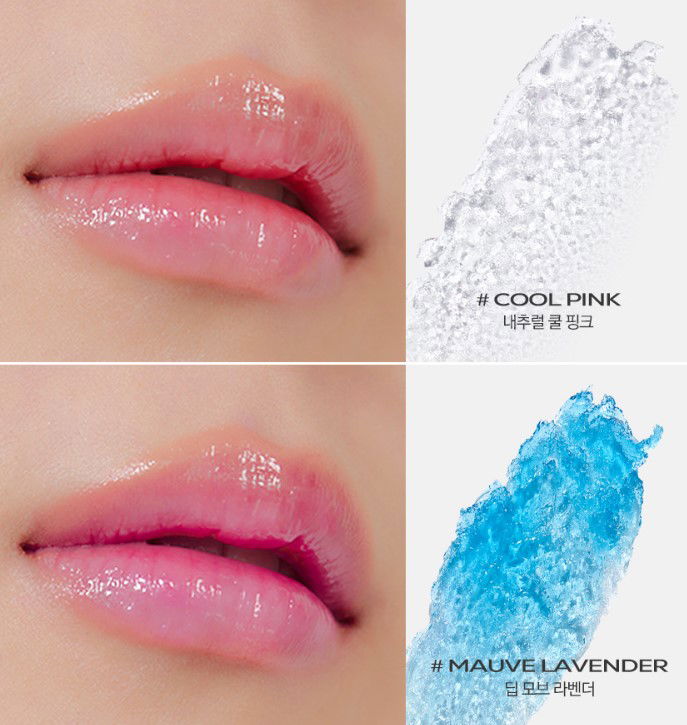 Water Freeze Lip&Cheek comes in four unique colors. They start off as clear, blue, yellow, and red but transform into cool pink, mauve lavender, nude coral, and chili red respectively.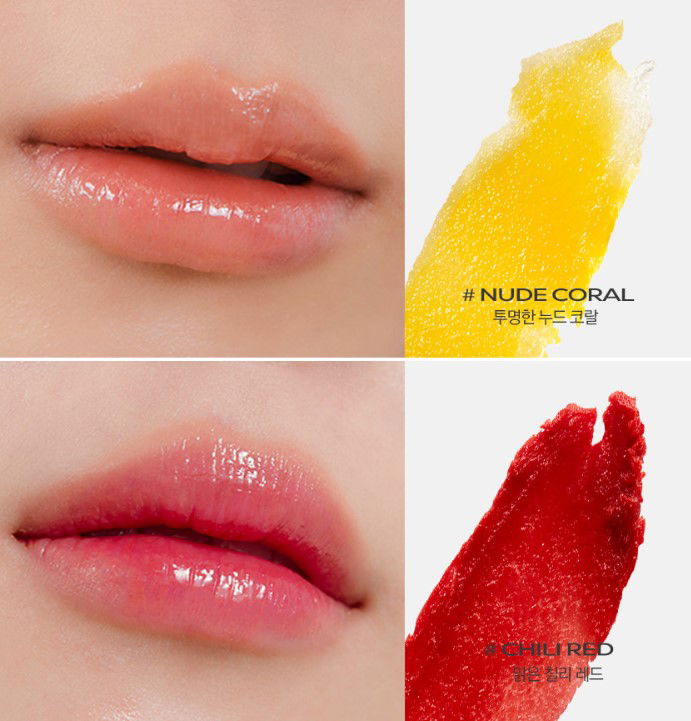 Crafted with care, the lip balm boasts a nourishing formula that pampers your lips with essential moisture and protection. It glides on smoothly, instantly revitalizing dry or chapped lips, leaving them feeling soft and supple.
Multi Balm
But, that's not all! This is not just a lip balm – it is actually a multi balm. It's made to be put anywhere you might want a touch of rosy color.
So, feel free to put it on your cheeks, for a matching lip and cheek look!
Not only will this lip balm elevate your beauty routine, but it will also become a conversation starter among your friends and colleagues. Prepare for compliments and inquiries as they witness the captivating color transformation on your lips. Share the joy and let them in on the secret of your new favorite lip companion.
Looking for more color-changing Korean cosmetics? Click Here to read about the famous Bora Cushion, a purple foundation.