Blackpink's Rosé was recently spotted wearing a traditional Korean hair accessory called Daenggi at 'Sulwhasoo -night at the met'. Now, it is a growing trend among Korean girls!
Rosé Wearing Daenggi
Have you heard the latest buzz in the beauty and fashion world? The Metropolitan Museum of Art in New York City, also known as The Met, has teamed up with one of the hottest K-beauty brands, Sulwhasoo, for an entire year! They've got tons of exciting events and exhibitions planned, so mark your calendars, folks!
To kick off this epic partnership, Sulwhasoo threw an incredible bash on March 29, 2023, called "Sulwhasoo-night at the Met". And get this, they had all of their global ambassadors in attendance, including K-Pop royalty – Rosé of Blackpink!
She looked drop-dead gorgeous in a simple yet stunning black dress. However, it was made even more eye-catching by the traditional Korean hair accessory she was wearing – a Daenggi!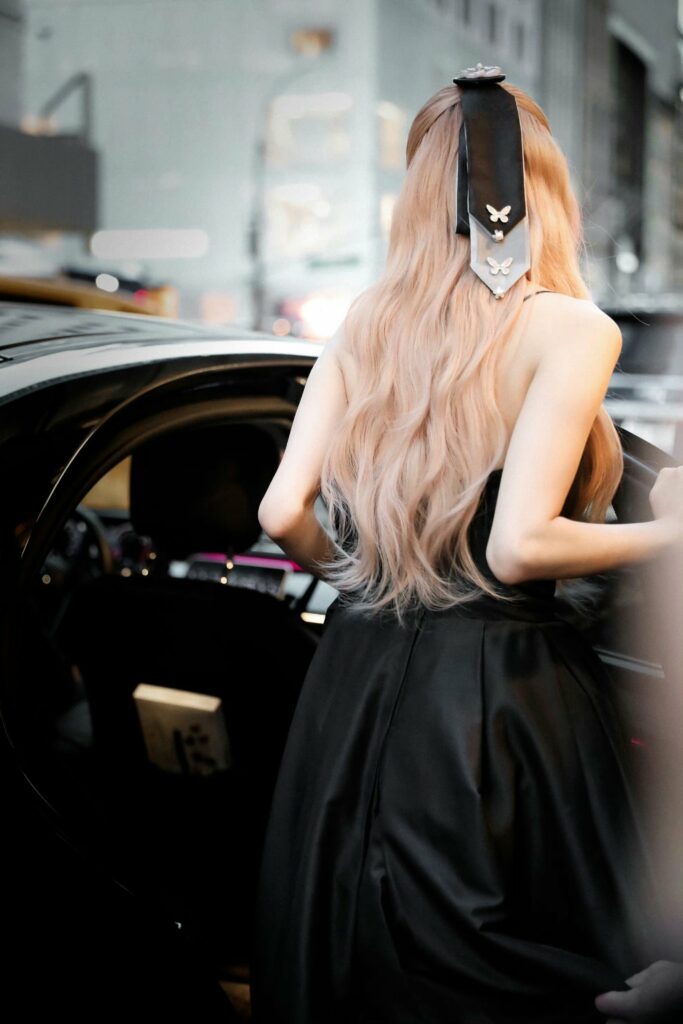 When Rosé stepped out of the car and strutted up the stairs of The Met, heads were turning left and right. It's safe to say that the Daenggi has officially made a comeback, and we are absolutely here for it!
What's a Daenggi?
But, what exactly is a Daenggi?!?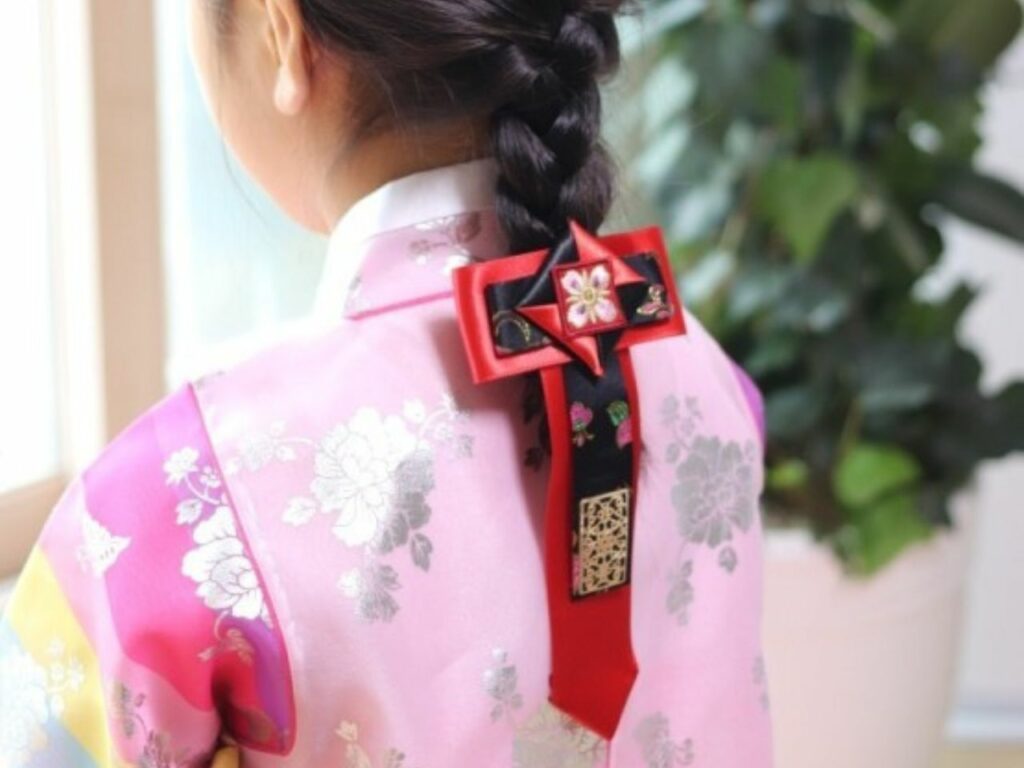 Well, a Daenggi is a super cute, traditional Korean hair accessory that was all the rage back in the day. In fact, it was a trend that has been at the forefront of Korean fashion for thousands of years, with different social classes putting their own twists on it. If you're a K-drama fanatic like us, you've definitely seen a Daenggi or two!
The Daenggi is basically a ribbon or cloth that you can use to spice up your hair game. You can tie it up or braid it in, to add some oomph to any hairstyle. And let's not forget the variety – the Daenggi comes in all sorts of funky colors, materials, and designs. Feeling fancy? Go for a silky, bold Daenggi that screams sophistication. Hanging with your bestie? A comfy cotton Daenggi in a bright and fun color might just do the trick.
In fact, one of the cutest casual style choices we've seen comes from none other than Squid Game actress Jeong Hoyeon. At the American Actor Association Awards held in Santa Monica, Los Angeles County on March 27, 2023, she paired her Louis Vuitton custom outfit with the traditional accessory.
So don't be afraid to channel your inner K-drama star and give the Daenggi a try. Trust us, you won't regret it!
Daenggi Style Breakdown
Alright, folks, it's time for a Daenggi styling breakdown! And let us tell you, this accessory is for everyone – that's right, every single person can rock a Daenggi and make it their own!
Throughout history, people in Korea from all walks of life have been welcome to wear this hair accessory and put their own unique twist on it. So whether you're a K-Pop superstar, a history buff, or just someone who wants to add a little something-something to your hair game, the Daenggi is here for you. So what are you waiting for? Let's get styling!
Traditional Styles
Buckle up, because we're about to dive into the world of traditional Korean hairstyles – and trust us, they're all about the drama! We're talking big, bold, and beautiful looks that were fit for royalty.
There were literally hundreds of different types of Daenggi back in the day, so let's zoom in on two. First, there is the typical Daenggi that every Korean is familiar with.
It is a simple ribbon tied to the end of a braid. This hair accessory was as common as the scrunchie back in the day. The best part is, if you ever travel to Korea, you will see girls pairing this form of Daenggi with their traditional dresses at each of the royal palaces!
Next, out of all the variations, our absolute favorite has got to be the Doturak-Daenggi (도투락댕기). It has two long, thinner ribbons in the front and one huge ribbon in the back, giving it a seriously regal vibe. And don't even get us started on the colors and patterns – the traditional Doturak-Daenggi was all about ornate designs sewn in with gold thread.
Now, you might be thinking, "Okay, but when would anyone ever wear something like this?" Well, let us tell you, throughout history, this accessory has been worn in all sorts of ways. From shamen to brides, and even by some seriously stylish high-class ladies on the daily. The Doturak-Daenggi is a versatile accessory that adds a touch of history and glamour to any look. So if you're feeling like a queen, why not get inspired by this amazing look?
Modern Styles
Time to take some notes, fashionistas! Thanks to Rosé from Blackpink and other top K-stars, Daenggis are back and better than ever. Trendy folks all over Seoul putting their own unique spin on this classic accessory.
Gone are the days of over-the-top Doturak-Daenggis. These days, the Daenggi is all about subtle yet chic variations that can be incorporated into any hairstyle. From half-up dos, to braids and buns, the options are endless.
This accessory can easily be incorporated into your daily look, adding a pop of color to the basics, giving it a subtle sophisticated charm. And the fashion world has taken note too – innovative brands are now creating clothing inspired by Daenggis, like bags, trench coats, and even pants!
Independent designers focused on modern Hanbok are attaching traditional Daenggis to their designs, giving the ancient accessory a fresh, modern twist. So whether you're a trendsetter or a traditionalist, there's never been a better time to embrace this traditional accessory and make it your own.
Where to Get Your Own Daenggi
This trend is super accessible! There are countless ways to get a Daenggi! You can purchase a professionally made one online, or even make your own. Remember this is a flexible tradition, there is no wrong way to do it. All you need is a ribbon or cloth and you're good to go!